La Garita is an unincorporated community in south-central Colorado. There's nothing really in the town except for some residential property, the historic Capilla de San Juan Bautista church, and a small restaurant serving up the best hamburgers in the San Luis Valley.
Most people pass by La Garita on their way to Penitente Canyon, a popular spot for camping and hiking. It sits at an elevation of around 7,500 feet in Saguache County and as far as records show it has never been included in a U.S. Census population count.
History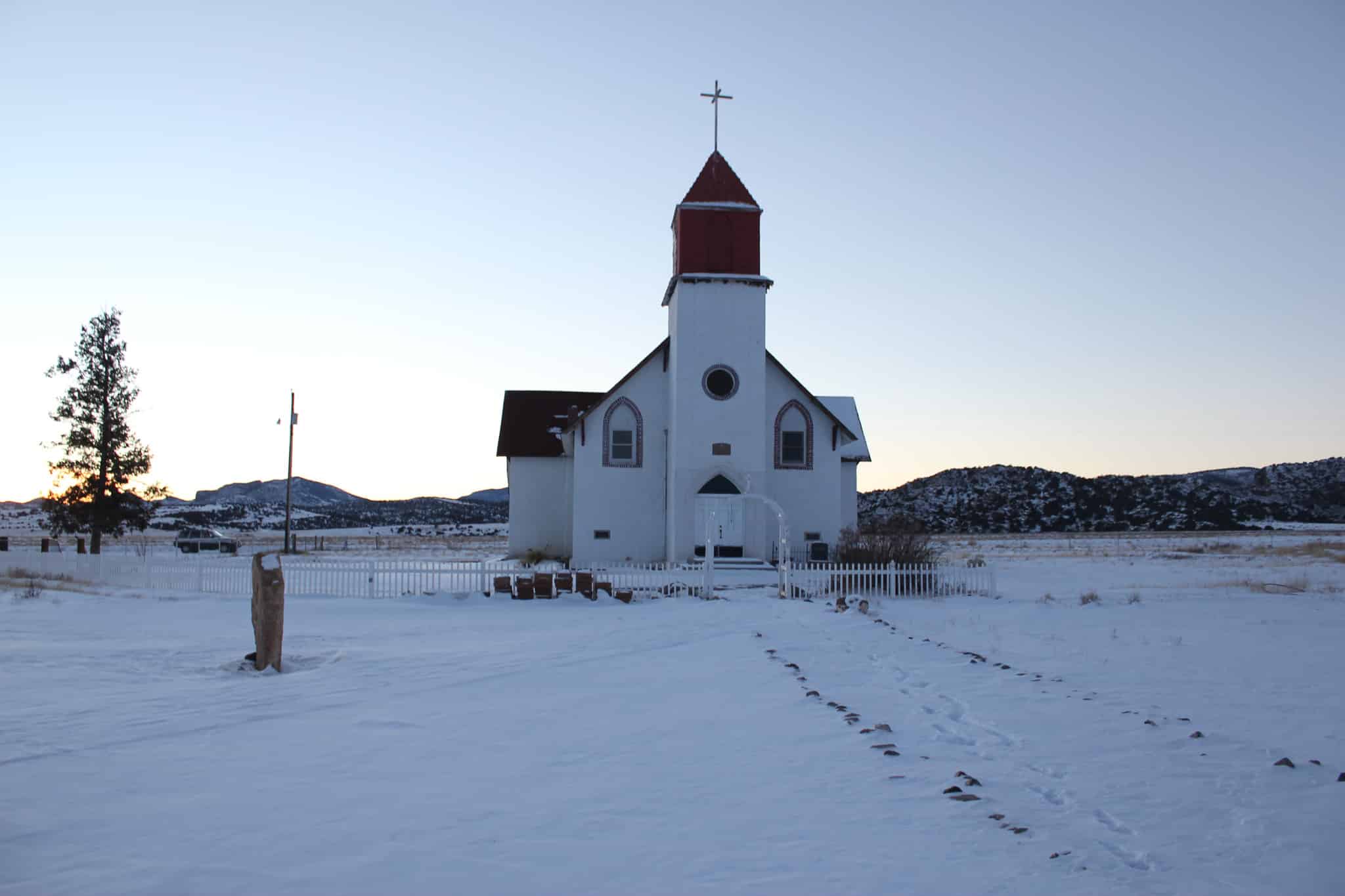 The first settlement in La Garita can be traced back to the mid-1800s when people from New Mexico gradually gathered near the Conejos River near present-day Antonito. The communities eventually spread to the north and ended up in La Garita. It became a notable place for Catholic settlers within the San Luis Valley to worship.
Capilla de San Juan Bautista was constructed in the 1870s and acted as the parish church for almost 30 years until the title was relocated to Del Norte. The church went through several highs and lows including burning to the ground and eventually being used by an artist collective. Today it's been reclaimed by the San Juan Catholic Community and is used for celebrations twice a year.
Other buildings in town included an adobe factory and a post office that operated sporadically from 1874 to 1972. Today the only remaining business is the Trading Post. The nearby La Garita Mountains give the town its name.
Main Attractions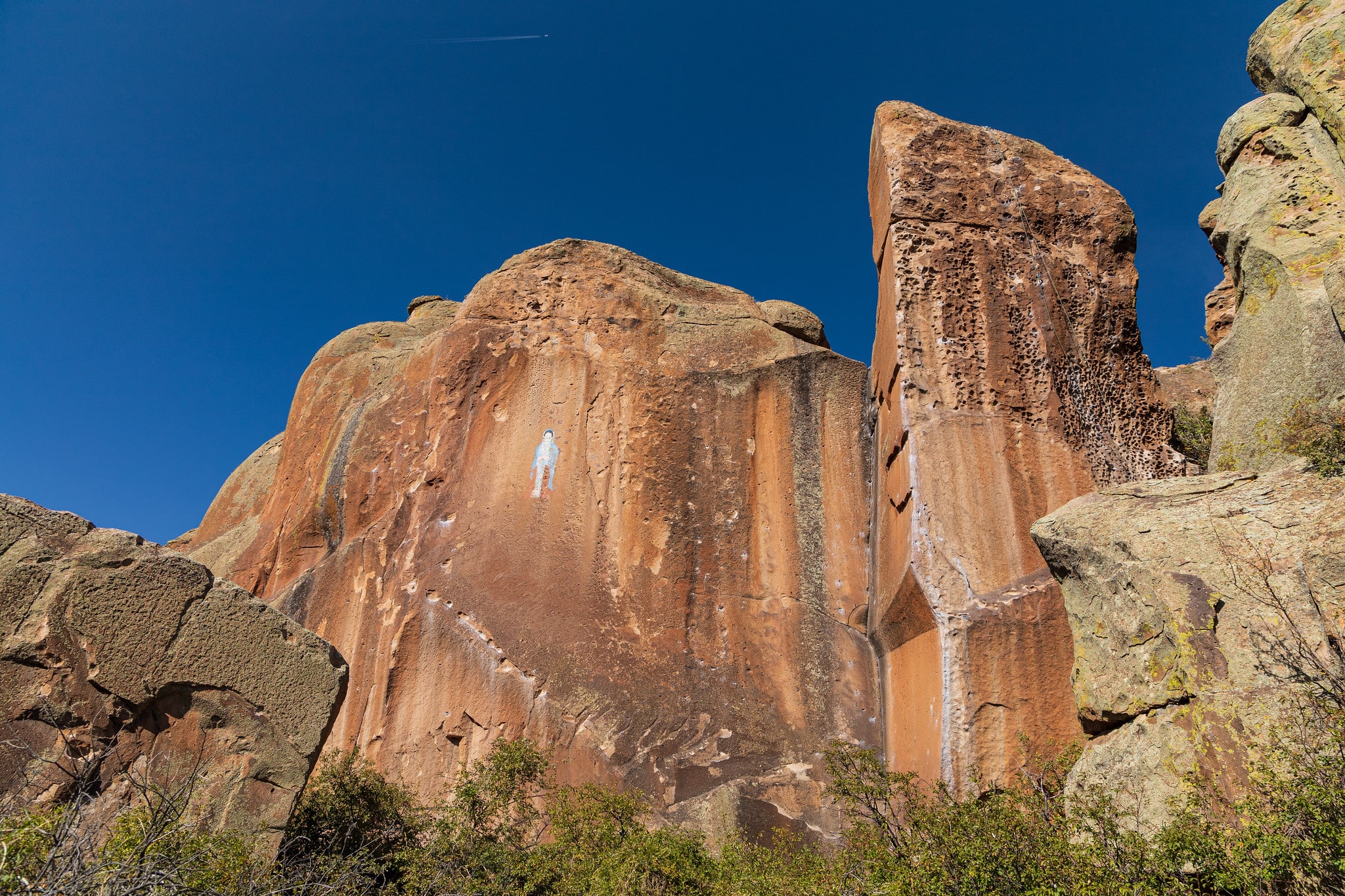 Natural Arch – This giant window-like hole was formed by magma heating and cooling at different rates. A rock scramble up to the arch will lead you to beautiful views of the Sangre de Cristos mountains. Be respectful of the land, it is still used in Ute and Apache ceremonies today.
Penitente Canyon – Covering over 4,500 acres of canyonlands, Penitente is a climber's dream. There are also several trails for bikers, hikers, and even horseback riders to explore the expansive canyon. Keep your head on a swivel to catch some of the rock paintings and other marks left behind by historic settlers from the area.
Recreation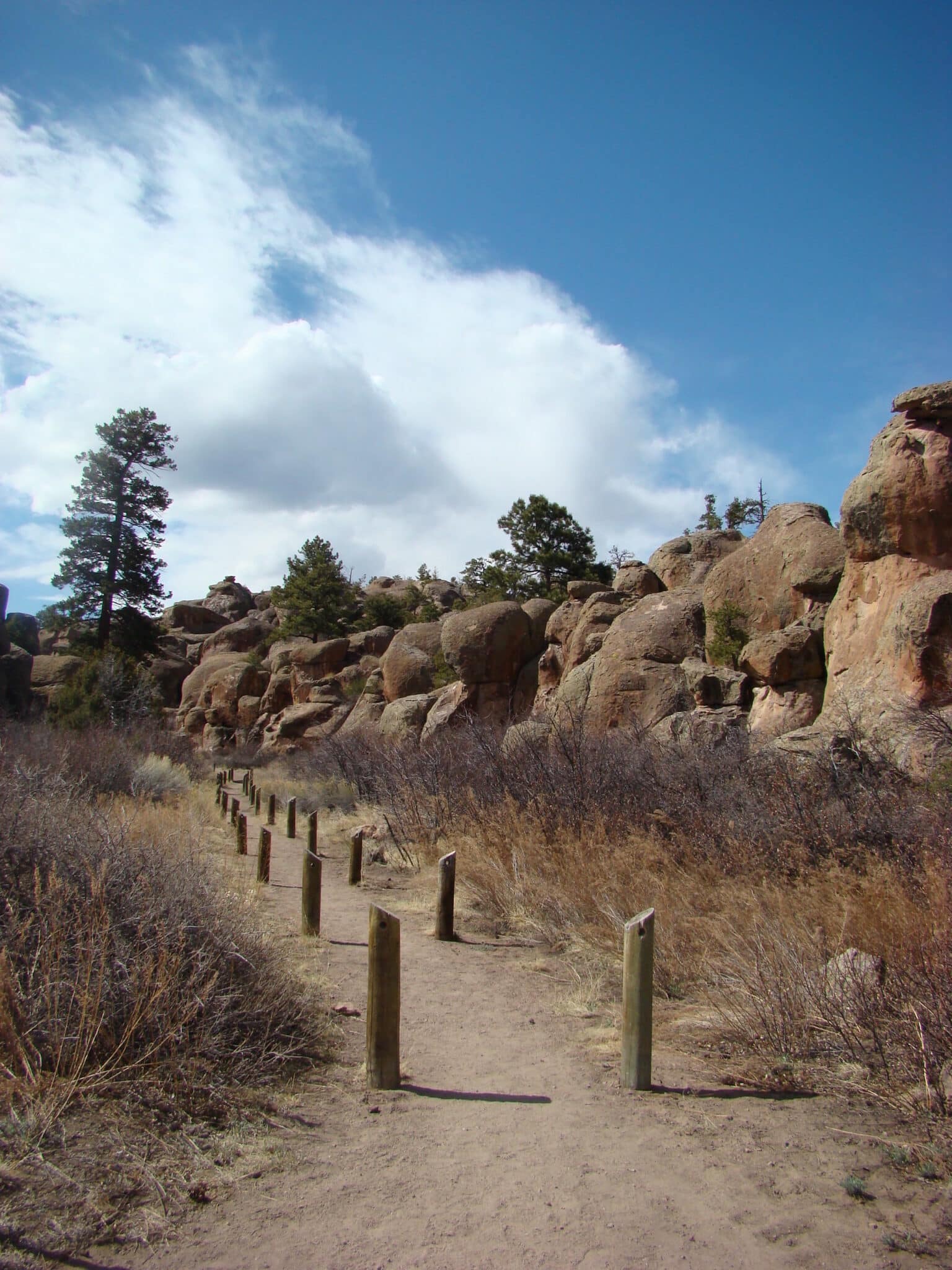 The area is full of natural landmarks, with plenty of hiking and climbing opportunities in the Penitente Canyon and the surrounding Rio Grande National Forest.
Biking – The Blue Sky Loop within Penitente Canyon is a nice intermediate spot to ride. The loop totals about 3 miles with some technical, rocky sections. Bring enough water because shade is pretty limited during the day.
Camping –
Russell Lakes SWA has designated areas for camping in self-contained units (aka campers or cars). Be sure to check the posted signs because the SWA closes for a lot of the year to allow for waterfowl nesting.
Penitente Canyon campground has 15 individual sites, 2 group camping sites, and a group picnic shelter. There are vault toilets and a seasonal public drinking water system in the warmer months. The road is gravel but pretty well maintained so most cars will be able to traverse it.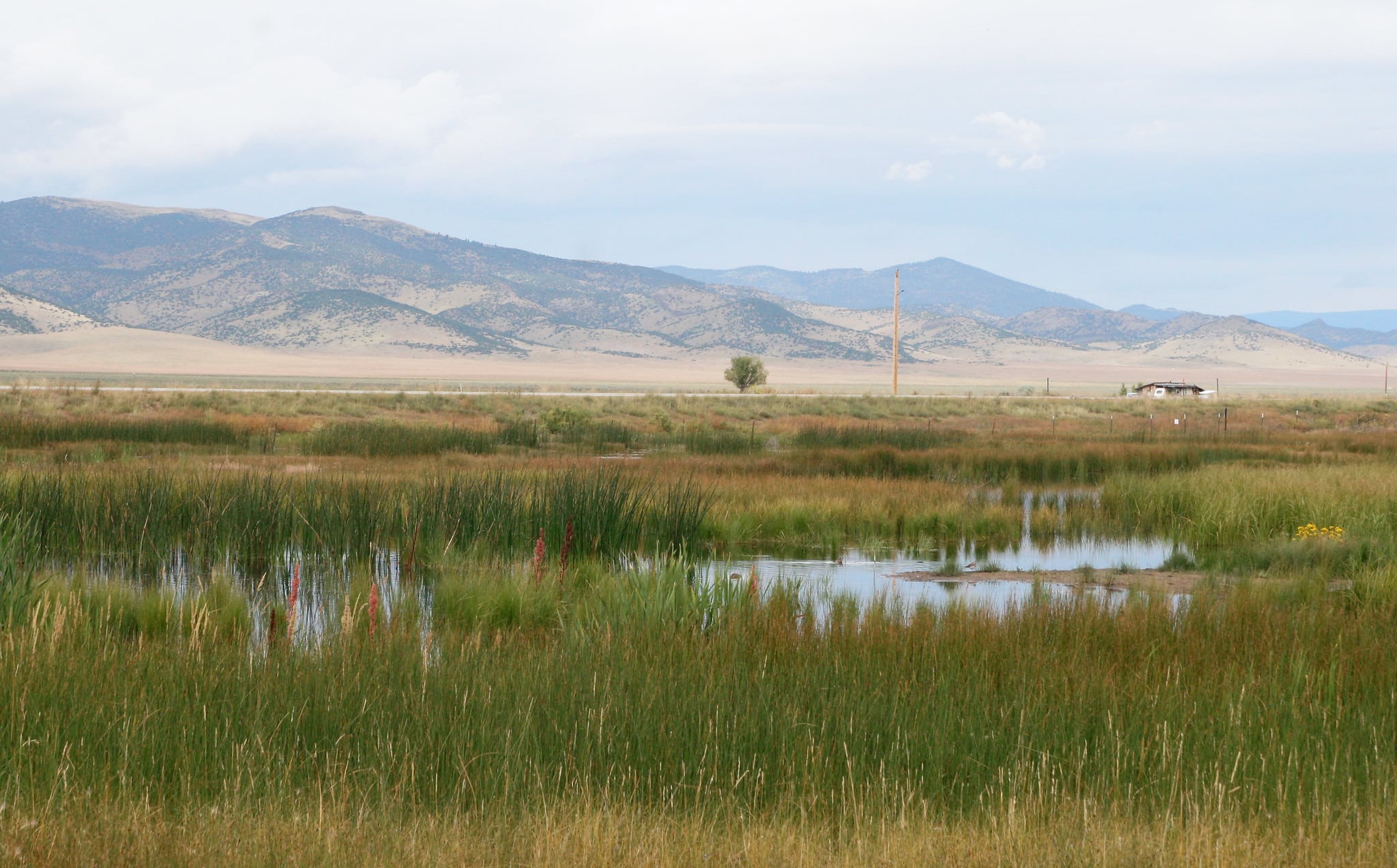 Climbing – Featuring over 300 sport climbing routes throughout the recreation area, Penitente Canyon is a hidden gem within the Centennial State.
Fishing – Head 20 minutes south to Del Norte to cast a line in the Rio Grande. The slow-moving waters are best for fly fishing for brown and rainbow trout.
Hiking – Penitente Canyon has several singletrack trails winding throughout to explore. Be sure to keep an eye out for bikers as it is a shared trail. Due to the area's cultural richness, you might even be able to spot some historic pictographs etched into the rock walls.
Accommodations
You won't find any accommodation options in this town, but head to Monte Vista or Saguache for a handful of hotels. The top hotels in Alamosa are about 45 minutes away, making a scenic day trip across the San Luis Valley.
Dining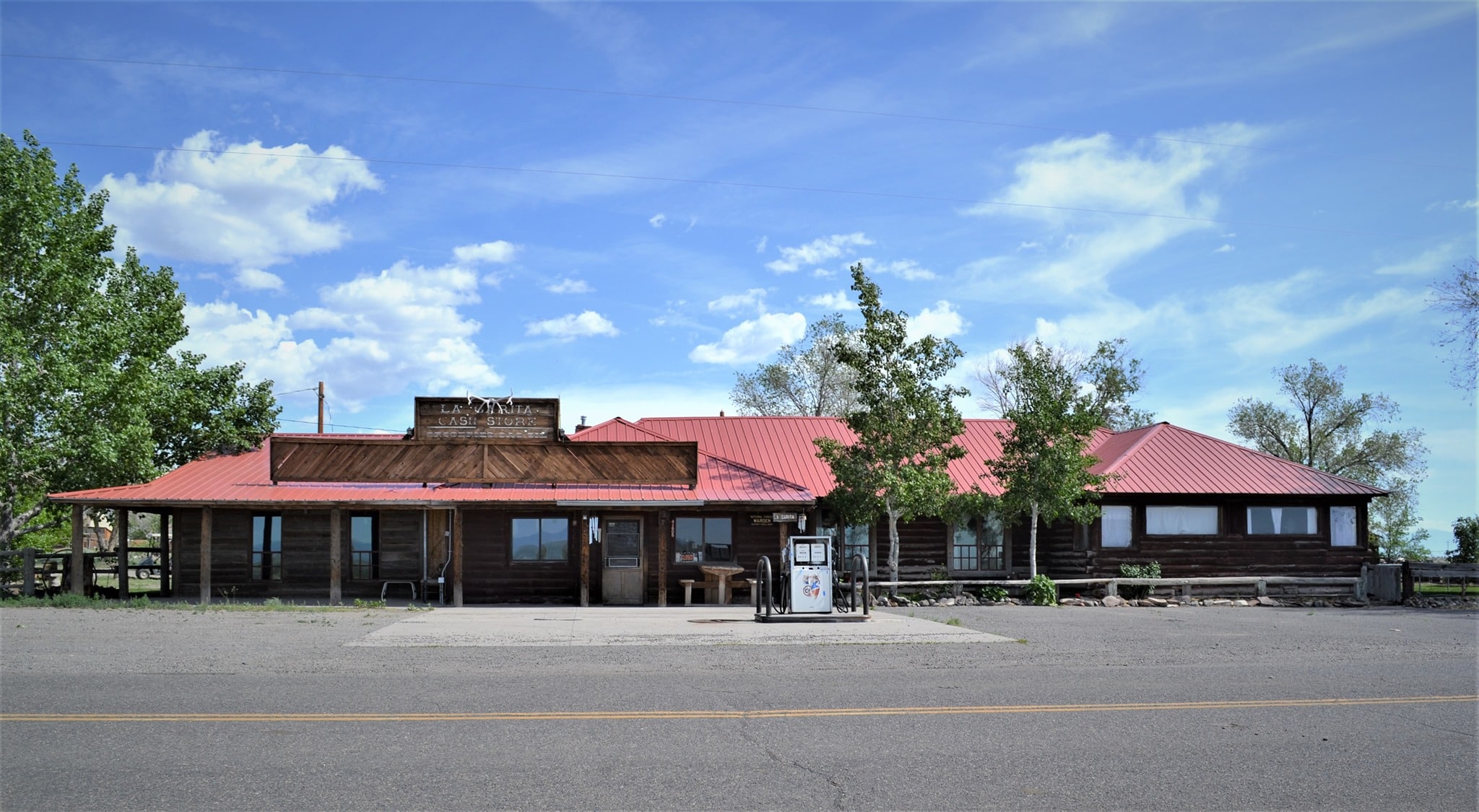 La Garita Trading Post – Stop by this quaint trading post and restaurant on your next trip. They serve up hearty burgers, sandwiches, and salads at very affordable prices.
Activities near La Garita
Federal Lands:
Towns:
Latest in La Garita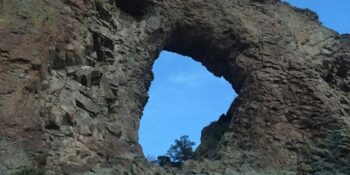 Seemingly, Colorado's got a breathtaking natural landmark around every turn in the Rockies. However, some are…