Silver Thread Scenic Byway is an outstanding 117-mile cruise, passing two authentic mountain towns, Lake City and Creede, as well as stunning history and natural wonders. It goes south off the beaten path, from Blue Mesa Reservoir near Gunnison to US 160 at South Fork.
Summer is the peak season on the highway, with Jeeping as one of the main attractions. There are many ghost towns and mines hidden in the hills, accessible only by 4×4. The Alpine Loop goes by some of these.
The Silver Thread Byway passes crosses several mountain passes on its route (north to south):
Activities near Silver Thread Byway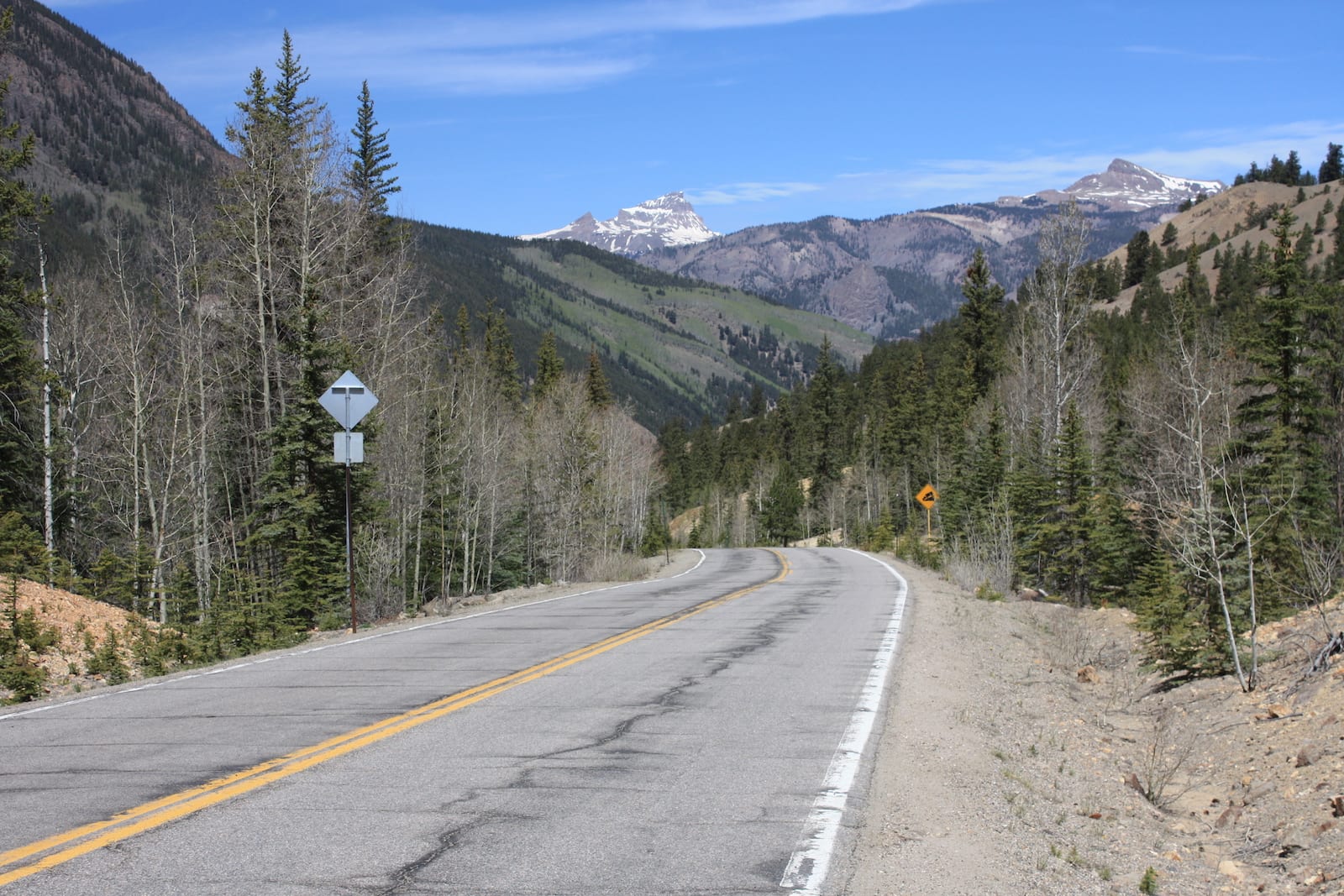 Boating – The Blue Mesa Reservoir in the Curecanti National Recreation Area is at the north end of the byway. It permits boating of all types.
The natural Lake San Cristobal is over 340 surface acres. Boat and bike rentals are available at The Sportsman Outdoor in Lake City.
Camping – Camping runs the entire length of the byway. Dispersed car camping is also easy to find the whole way on many of the forest access roads.
Slumgullion CG – south of Lake City, 21 sites, basic, first-come, first-serve
Silver Thread CG – near S. Clear Creek Falls, 10 sites, first-come, first-serve
Marshall Park CG – 6 miles from Creede, 15 sites, basic, reservations
Thirty Mile CG – near Rio Grande Res near Creede, 35 sites, basic, reservations
Palisades CG – south of Creede on Rio Grande River, 12 sites, first-come, first-serve
Read about the camping near Creede.
Read about the camping near Lake City.
Fishing – Big lakes dot the highway, starting with Blue Mesa to the north. There's prime fishing at the natural Lake San Cristobal in Lake City. The Road Canyon Reservoir and Rio Grande Reservoir are also great before Creede.
Hiking – There's no shortage of hikes on the Silver Thread Byway. At Spring Creek Pass (b / w Lake City & Creede), both the Continental Divide Trail and Colorado Trail are accessible.
OHV – Trails are located in the national forests you pass through.
Winter Rec – Lake City and Creede attract a small winter crowd, with endless trails for snowmobilers, cross country skiers, and snowshoers.
National Forests: Gunnison NF, Rio Grande NF, and Uncompahgre NF
Highlights on Byway
The Slumgullion Earthflow is a National Natural Landmark just south of Lake City. Further south, before Creede, is North Clear Creek Falls and South Clear Creek Falls. Both are worth checking out.
Once in Creede, take a side trip on the Bachelor Historic Loop. It's a 2WD auto tour through Creede's former mining country.
Details
Nearby Towns: (north to south)
Season: Year round
Length: 117 miles
Discount: ~3 hours
Roads: 2WD, Free
Map: Silver Thread Byway (.png)
Campground Reservations:
Website: codot.gov./ …
Latest in Silver Thread Byway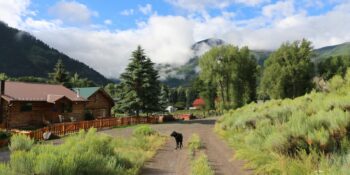 Lake City is a wonderful little alpine town hidden away in the remote San Juan Mountains.…