Spring Creek Pass is an easily accessible high mountain pass along the Continental Divide in Hinsdale County, Colorado. To reach the summit, you can drive along Highway 149, which is paved, well maintained, and usually open all year round. The passes between Lake City and Creede, closer to the former.
History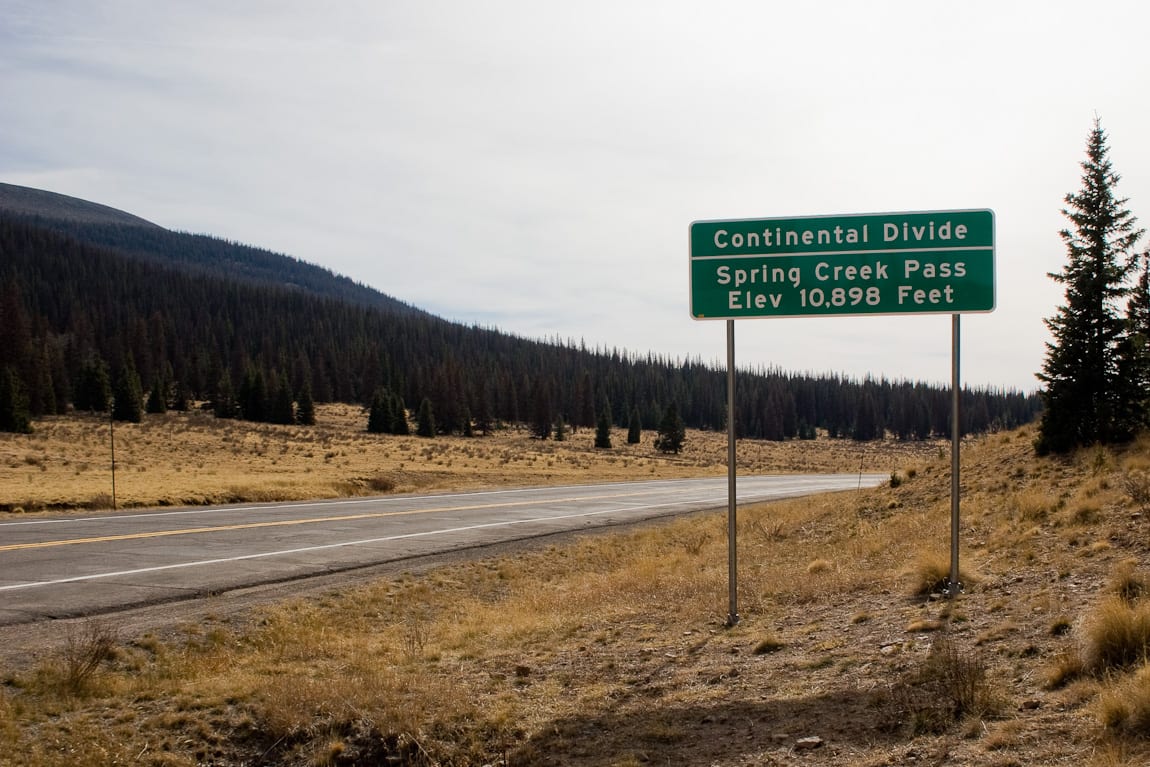 As the nearby Lake City may suggest, the area around Spring Creek is rich in sources of water. In 1910, the Tabor Ditch was dug to divert water over the Continental Divide for irrigation around the Rio Grande Basin. State Highway 149, which traverses the pass, was built in the 1920's and fully modernized in 1977.
Spring Creek Pass Accessibility
If you are headed south from the town of Gunnison, it is about a 72 mile journey to Spring Creek Pass via the satisfying Silver Thread Byway. Along the way, you will pass through Lake City, as well as Slumgullion Pass, which sits at 11,530 ft.
Off of Highway 149, there is a small parking area that can fit about 10 vehicles. There is also a campground with a pit toilet. Here, backpackers can find a shuttle service to Lake City at noon during through-hiking season.
Seasonality – In general, CO-149 N and Spring Creek Pass remain open all year round. The road serves as the main route between Lake City and Creede, as well as the greater route between Gunnison on Highway 50 and South Fork on Highway 160.
Vehicle Restrictions – There are no vehicular restrictions along State Highway 149. The road does contain high elevations and occasional sharp turns, so it is recommended to check the weather before traveling the pass in the winter. Colorado traction and chain laws may apply.
Activities near Spring Creek Pass
The drive along scenic byway Highway 149 provides breathtaking views of the Rio Grande River, the San Juan Mountains and the Gunnison River & reservoirs to the north. There are many places to hike, snowmobile (in the winter), or visit in the Rio Grande National Forest, such as North Clear Creek Falls, which is just south of Spring Creek Pass.
Namely, Spring Creek Pass is also located right along the Colorado Trail. The Colorado Trail is a famous 486 mile (782 km) trail where people can hike, bicycle, or ride horseback between Durango and Denver. You can also access the Continental Divide Trail, making it a perfect place to trek a portion a famous trail.
Also nearby the pass, the US Forest Services maintains the Continental Reservoir, which is trout stocked lake. The lake has a restroom, paved boat dock, and is open year round (including for ice fishing). However, camping is not permitted by the reservoir.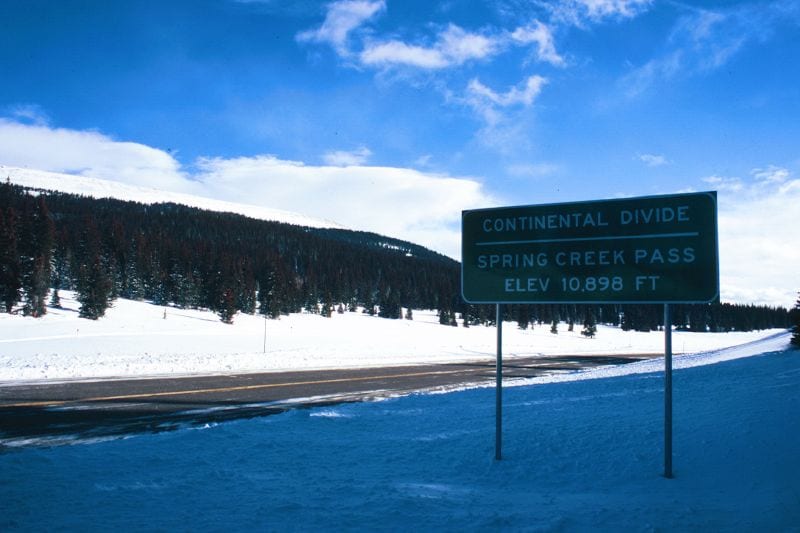 Details
Address: State Highway 149, between Lake City and Creede, CO
Season: Year round
Elevation: 10,889 ft (3,319 m)
County: Hinsdale County
Mountain Range: San Juan Mountains
Coordinates: 37°56′27″N 107°09′33″W
Access: State Highway 149