North Clear Creek Falls is a dramatic waterfall near Lake City. In its peak spring and summer season, this waterfall rages over the cliffside. The Observation Site is easy to access along the Silver Thread Scenic Byway, Highway 149.
The attraction has picnic tables, paved parking suitable for large vehicles, restrooms, and several trails to the overlook, one handicap accessible. Interpretive signs explain the area's history. Pets are welcome, on leash, on the trails.
In the winter, the 1/2 mile road from Hwy 149 to the Overlook is snowed in and used for snowmobiling. Park along the highway and walk in on packed snow.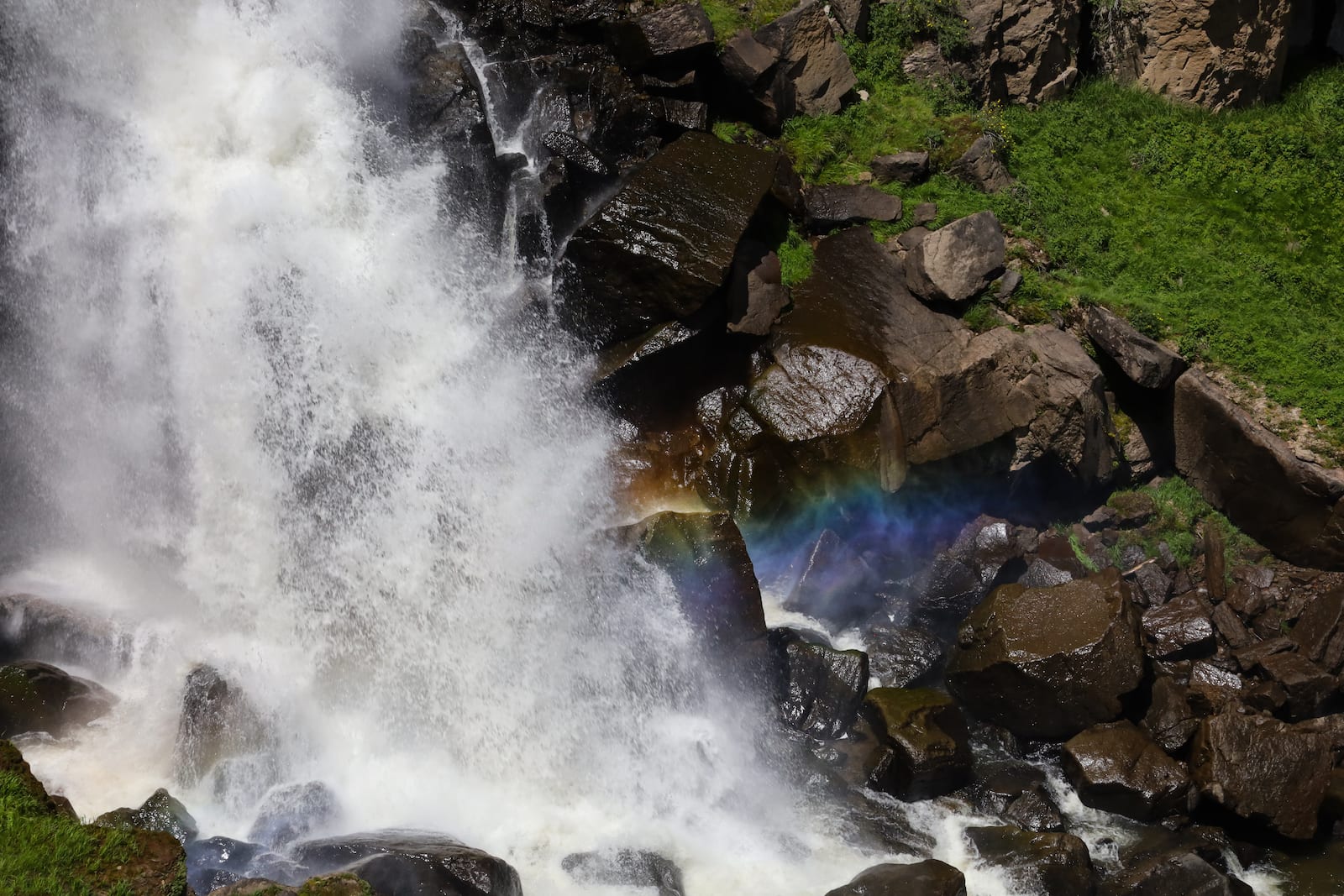 Getting There
This waterfall is situated almost directly between Lake City and Creede. From Creede, travel west for approx. 26 miles to a sign for the waterfall on the right. Turn right and travel for 1/2 mile to the Overlook.
If coming from Creede, you'll pass South Clear Creek Falls first, located only a few miles before the right turn for these falls. It has a small, 10 person campground, and a very short hike to see another waterfall.
Fishing and recreation exists around the waterfalls, which are both in the Rio Grande National Forest and on the Silver Thread Byway. Both the south and north falls combine downstream before joining the Rio Grande River.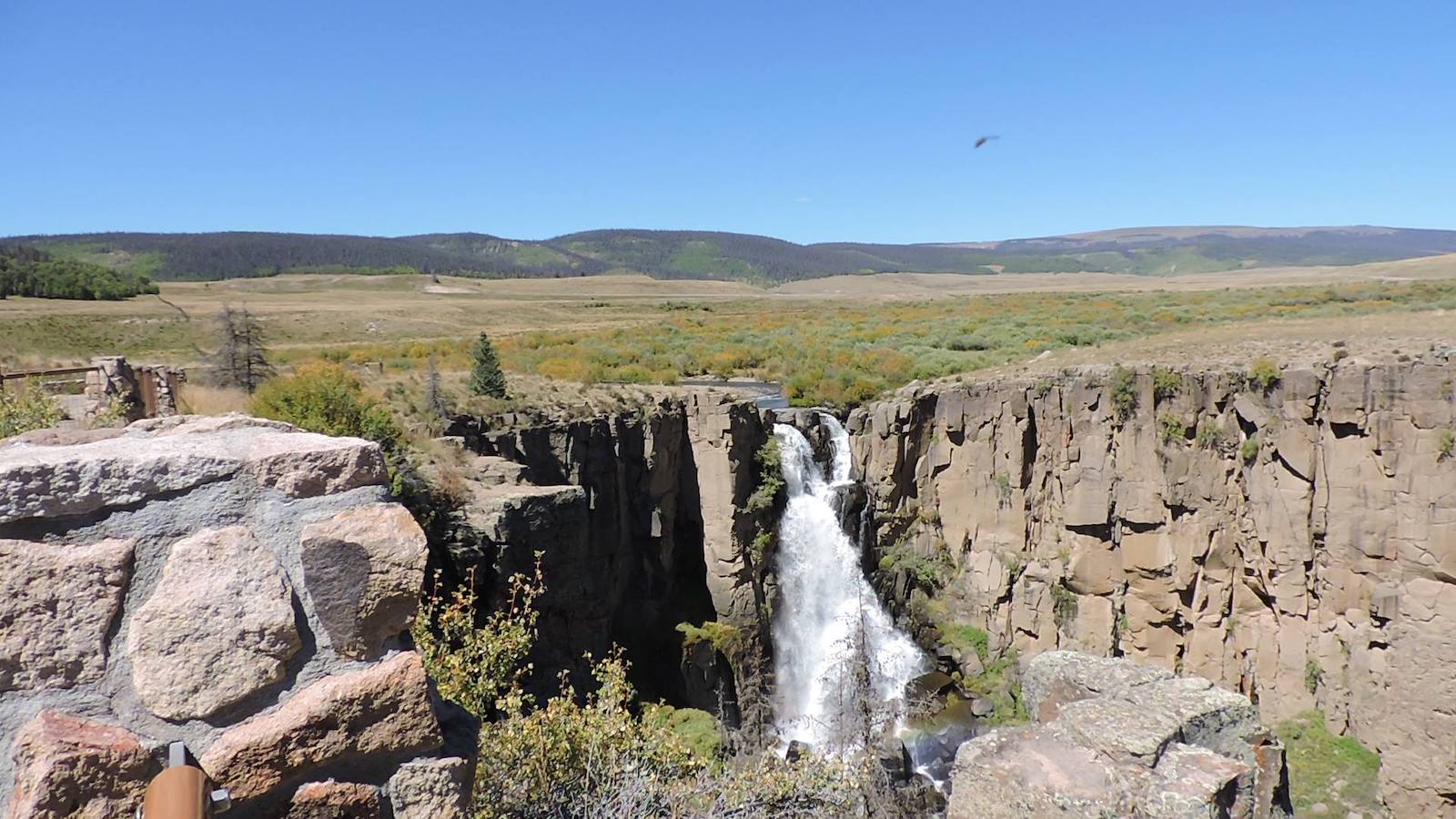 Details
Address: Highway 149, between Creede and Lake City, CO
Phone: 719-658-2556
Season: Year round (spring/summer best)
Website: fs.usda.gov/…
Latest in North Clear Creek Falls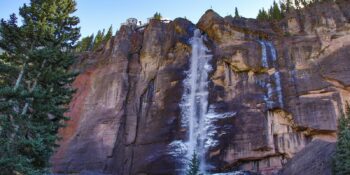 When the summer reaches its zenith and the snowfall becomes snow melt, many winter sports fans…