The Slumgullion Earthflow is one of the rarest examples of mass wasting; the geomorphic process by which soil and rock move downslope. It's a national natural landmark located just south of Lake City on Highway 149.
National Natural Landmark in Hinsdale Co.
It began roughly 850 years back when a chunk of the Mesa Seco broke away and started slowly sliding down the mountain. A chunk of rock, dirt and forest oozed 4 miles and over 3,000 feet in elevation, forming Lake San Cristobal.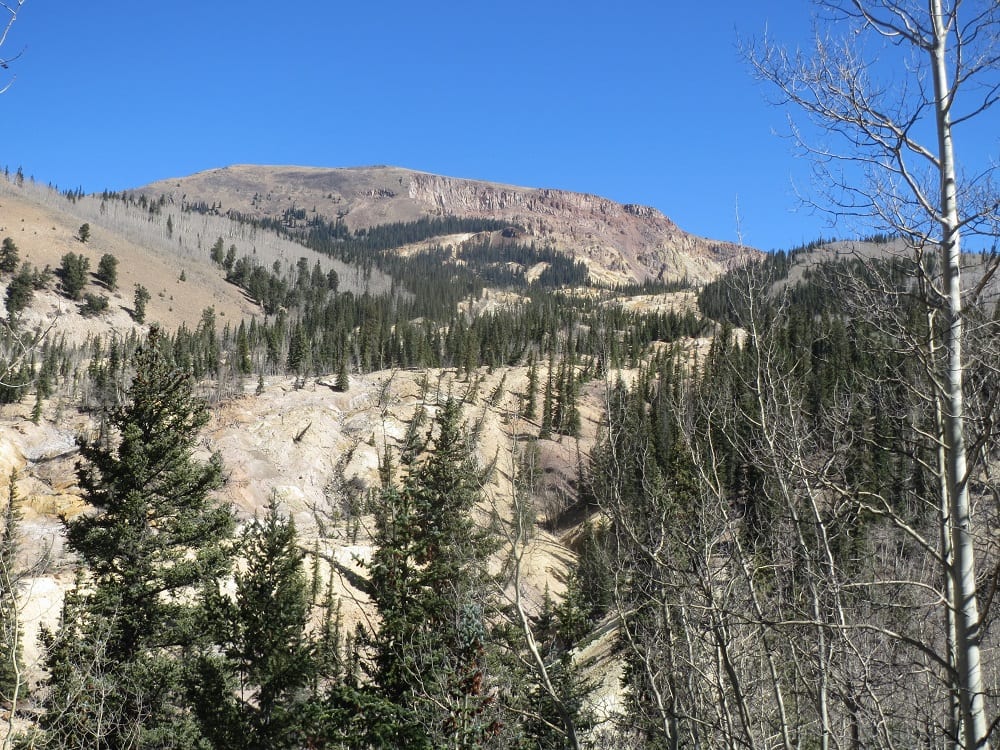 Parts of the Earthflow are still active, as evidenced by leaning trees. Another younger flow began 300 years ago and is actually sliding over the previous earthflow.
It was designated a national natural landmark in 1965 and contains 800 acres. Slumgullion is a mining term used to describe the muddy clay left in the bottom of a sluice box.
Activities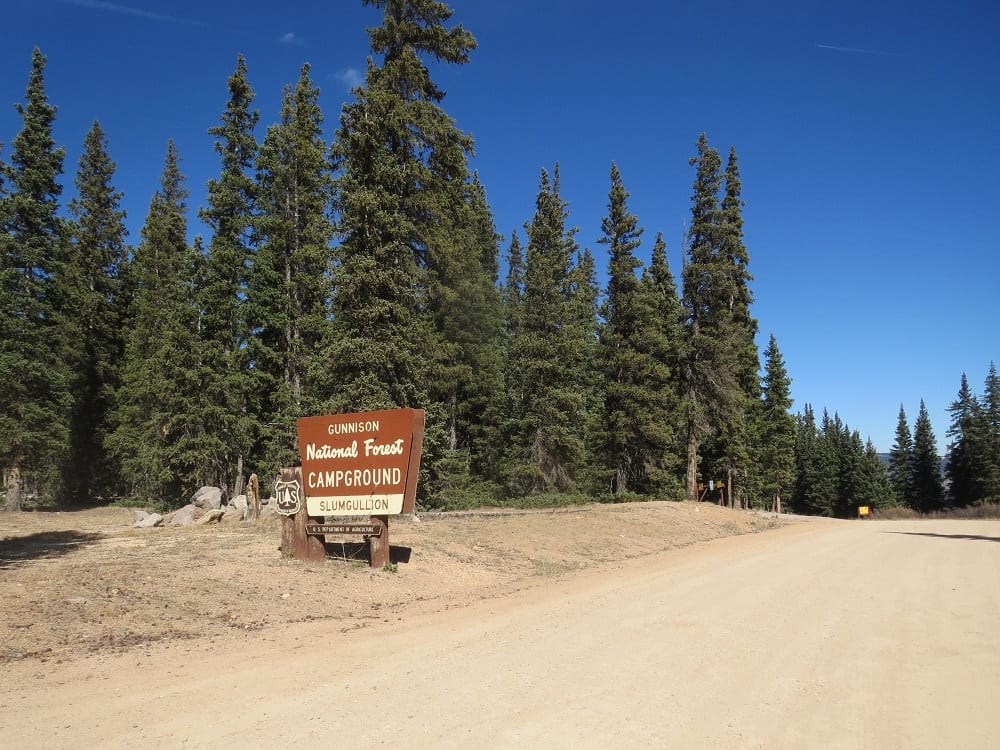 Camping – There is one campground on-site, the Slumgullion Campground. It has 21 campsites, which receive minimal use. Amenities include two vault toilets and fire pits. Sites are first-come, first serve and prices are reasonable.
Getting There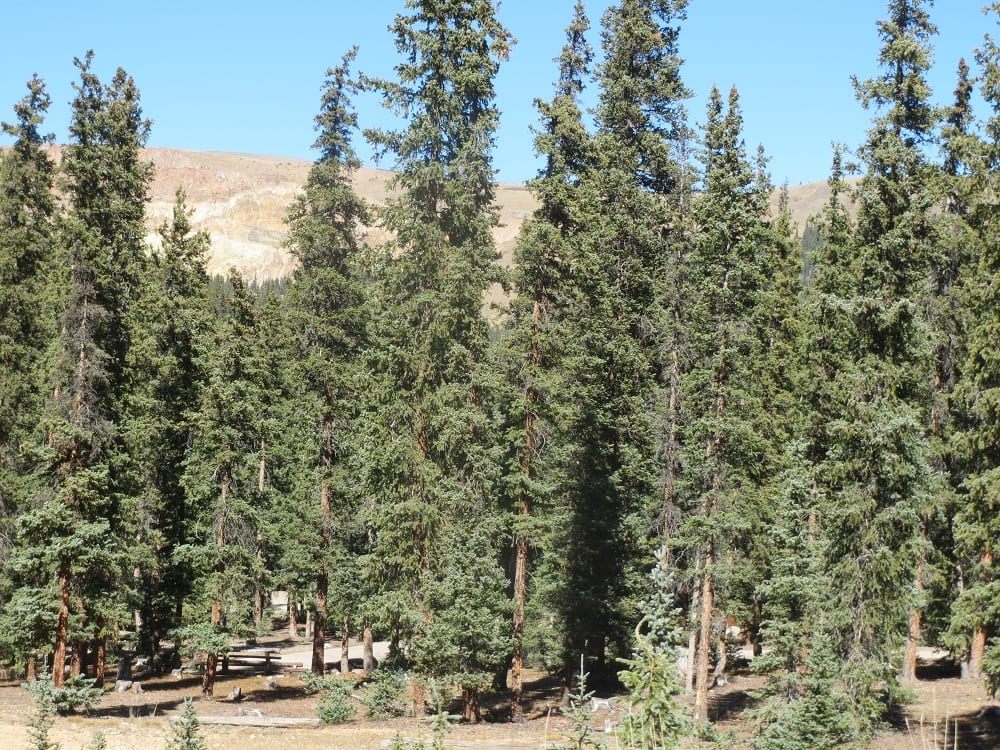 Take Highway 149 south from Lake City for approx. 7 miles to Slumgullion Pass. There is a parking and interpretative displays on the side of Silver Thread Byway.
Two other natural wonders south of Lake City are North Clear Creek Falls and South Clear Creek Falls. Both of these beautiful waterfalls are best visited in late spring and early summer.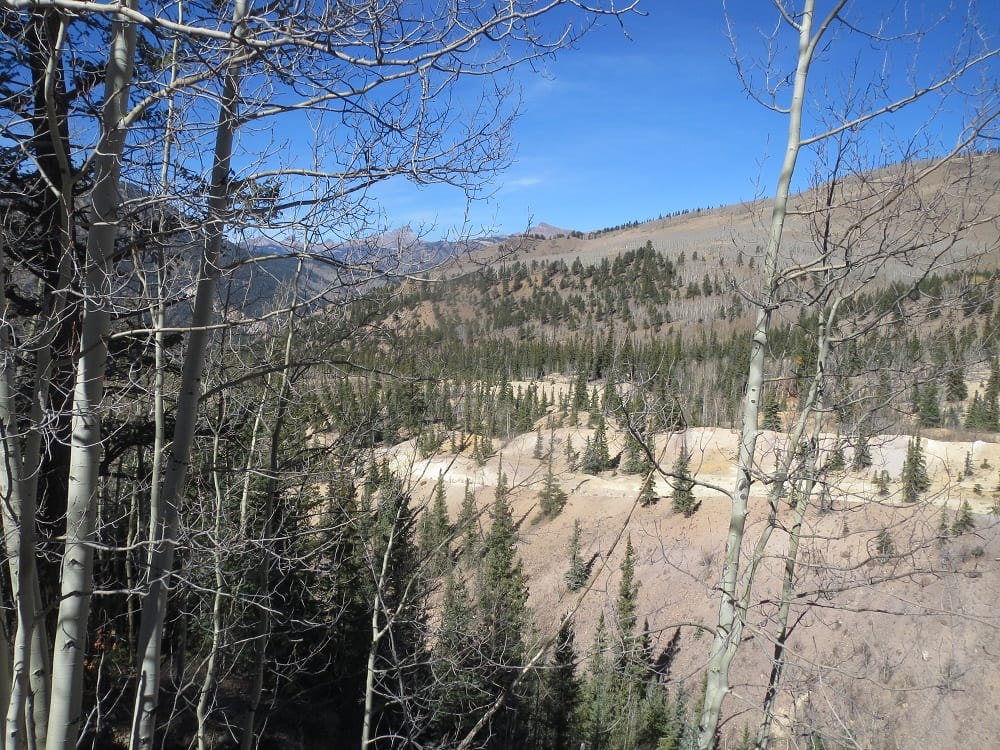 Details
Address: Hwy 149, Lake City, CO
County: Hinsdale County
Ownership: Federal, Private
Designated: 1965
Acres: 800
Season: Year round
Website: nps.gov/…
Latest in Slumgullion Earthflow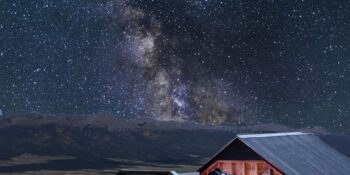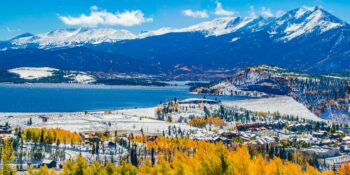 You might not realize it, but most large bodies of water in Colorado are dammed up…