Bringing life to snow and ice, every January the town of Breckenridge hosts the International Snow Sculpture Championships. The competition consists of multiple teams from around the world who battle it out for the top snow sculpture in town.
To compete, sculptors must hand-carve 20-ton blocks of snow into enormous, detailed works of art. But the real challenge is the sculptors are only allowed to use hand tools to create their masterpieces; no power tools are allowed! Slowly chipping away over a five-day period, teams reveal their works of art in hopes of being crowned snow sculpture champions.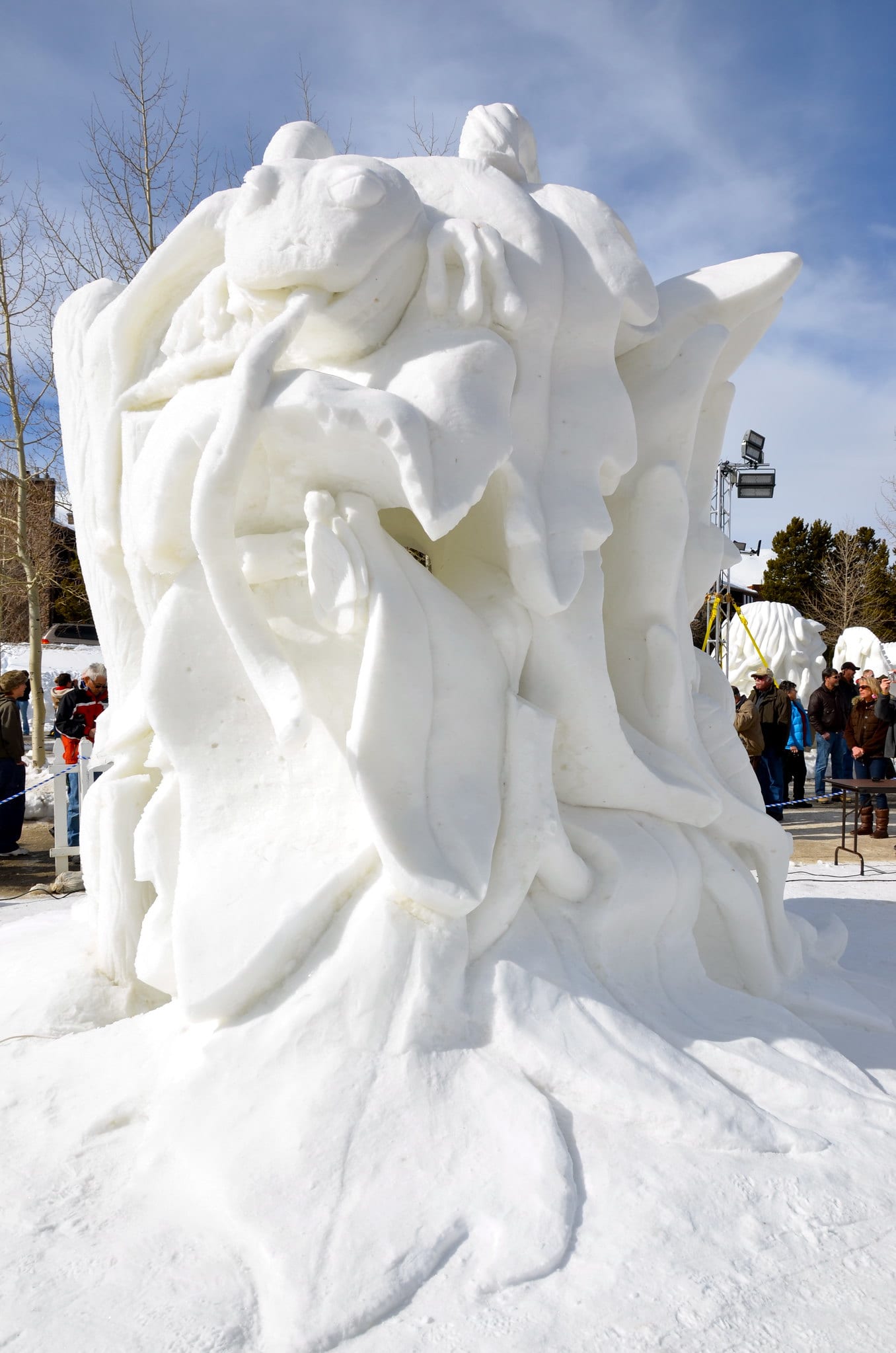 One of the best times to view the sculptures is at night when they are lit up in a sort of multi-technicolor art display. The sculptures do not hang around after the event ends. They are promptly removed when the event site closes on the last day.
The event is FREE and always has been open to the general public. Taking place from January 23rd thru February 1st, 2023, visitors will find the sculptures at 150 West Adams Avenue in the area around the Riverwalk Center. Parking is available along Airport Road with free town shuttles running every 15 minutes via the Gray Route.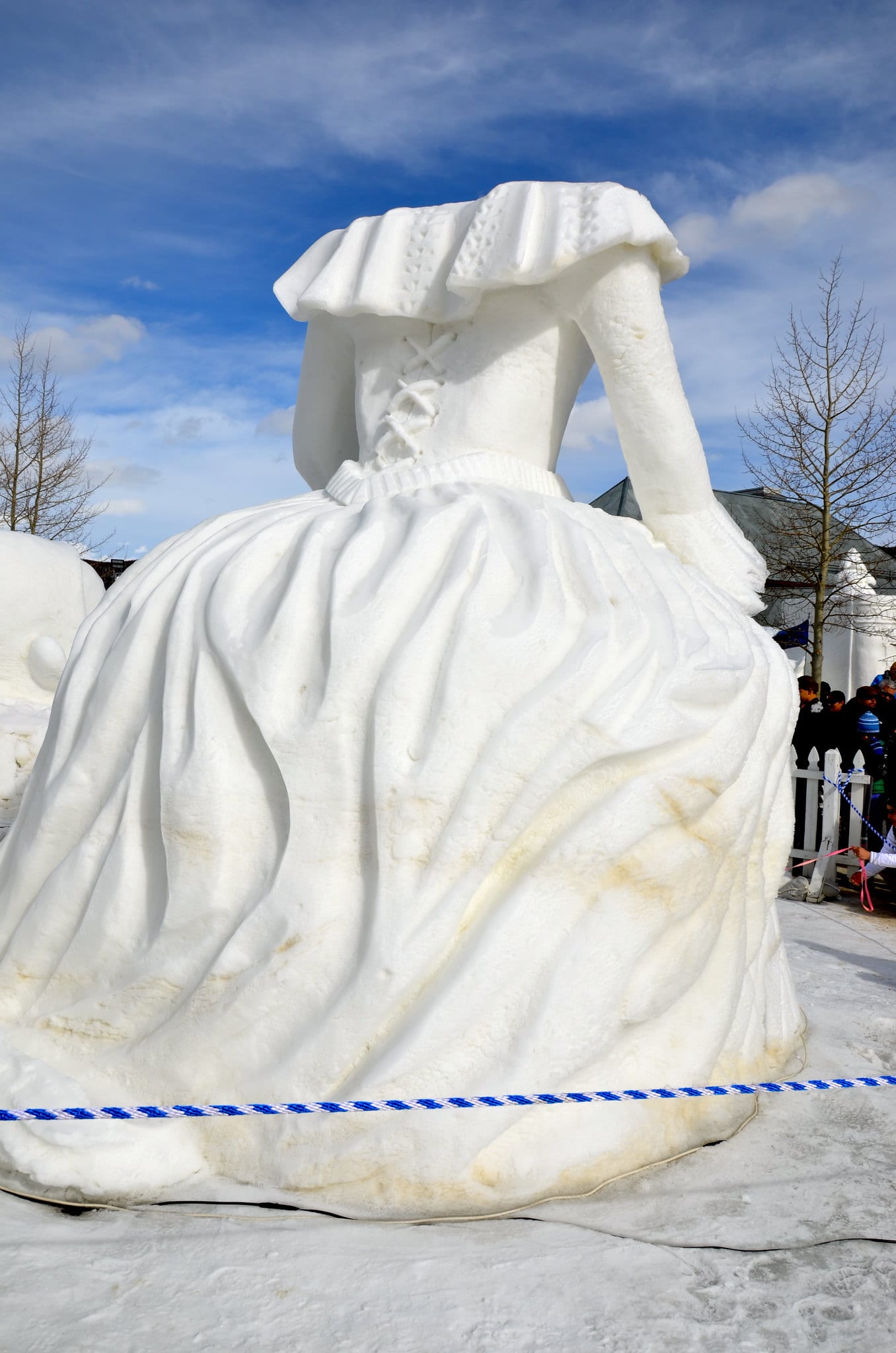 Accommodations
Check out some of the best hotels in Breckenridge.
Details
Where: Riverwalk Center, Downtown Breckenridge, CO
Dates: Monday – Wednesday | January 23 – February 1, 2023
Cost: Admission is free
Website: gobreck.com…