Travel back to the late-19th century at the Washington Mine & Milling Exhibit in Breckenridge, Colorado. Experience a time when the gold rush was driving excitement, exploration, and settling of the Rocky Mountains. One of the largest gold mines in the 1880s, it boasts a rich history spanning over 140 years.
Guests to the Washington Mine can take a tour, venturing approximately 200 feet underground to get a first-hand experience of what life in the mines was like. Guided by knowledgeable staff, there are original tools and several reconstructed buildings to see, truly transporting patrons back into the booming time of the gold rush.
Lasting around 90 minutes, visitors will also learn how to pan for gold with the help of an expert and are able to keep what they find.
Summer Mine Tour and Gold Panning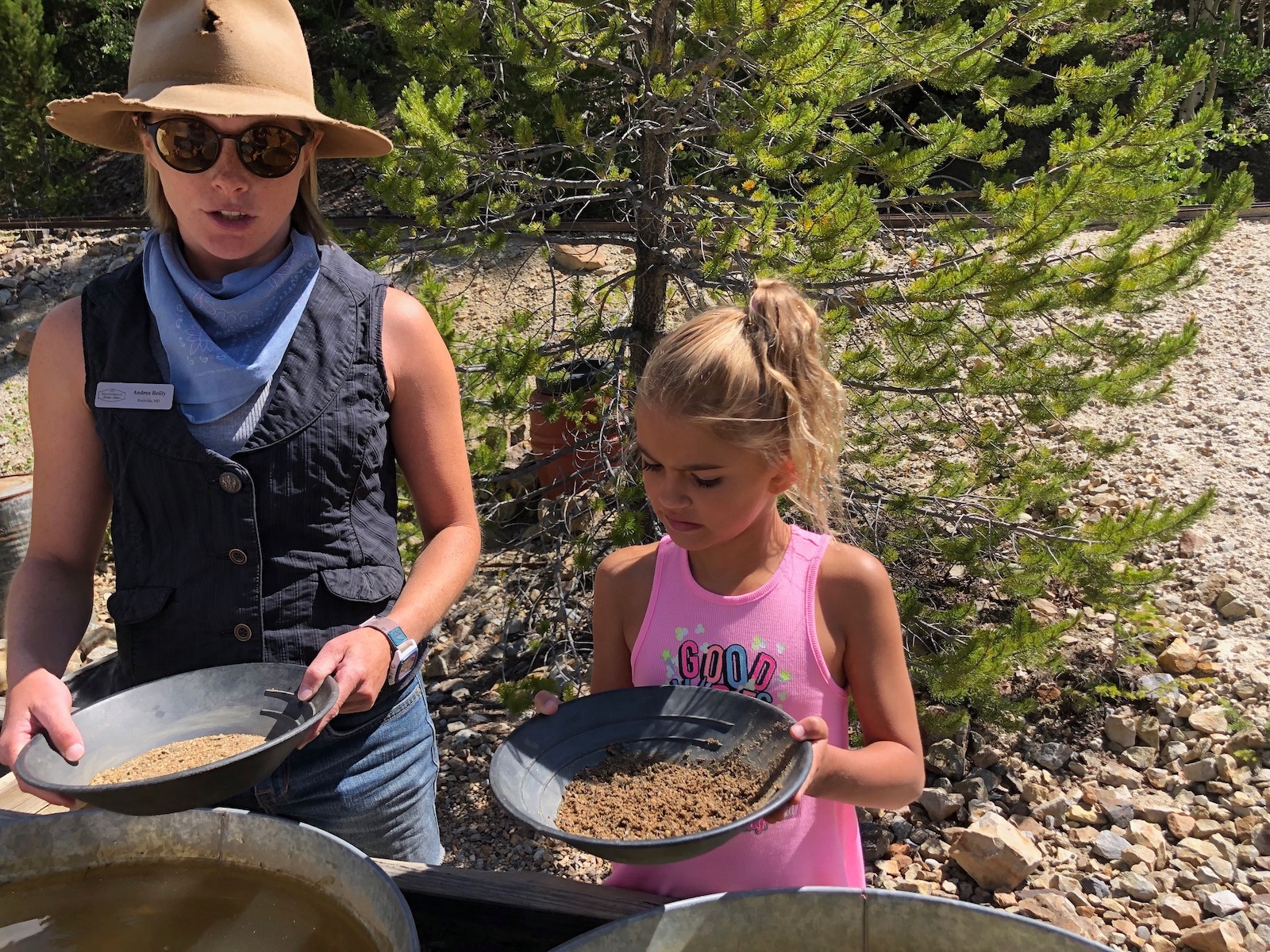 The normal season for tours being offered is between June and September, but make sure to check the website before heading out. Plenty of free parking is available on site, and the Summit Stage bus also stops nearby on the Boreas Pass Loop. The tour is recommended for people 6 years old and older.
It's suggested to bring closed-toe shoes and a warm layer of clothing as the mine tends to be cooler than ground temperature.
Make sure not to miss this illustrious slice of American history at the Washington Gold and Silver Mine. Those who visit are sure to leave with a new perspective on our past and an appreciation for the natural resources and precious metals that drove one of the most exciting eras of our recent history.
Details
Address: 465 Illinois Gulch Rd, Breckenridge, CO 80424
Phone: 970-453-9767
Season: June – September
Website: breckheritage.com…