For a resort that sits on a 6,000-acre land, Devil's Thumb Ranch Resort & Spa has a lot to offer to those who seek something magical during any time of year. There's a number of accommodation types on-site, from lodge rooms to cabin rentals.
Among their many winter attractions is their sleigh ride tour, which rightfully entitles them as the premier luxury resort destination in the Rocky Mountains. In the summer, horseback-riding is a favorite pastime at the ranch.
For those with curious minds, Devil's Thumb is the name of the rocky outcropping where the resort was built. Legend has it that the warring Native Americans named it as such when they decided to create lasting peace and bury the Devil. Only the thumb was left exposed, to serve as an eternal reminder to everyone of the havoc created by war.
Overnight Lodging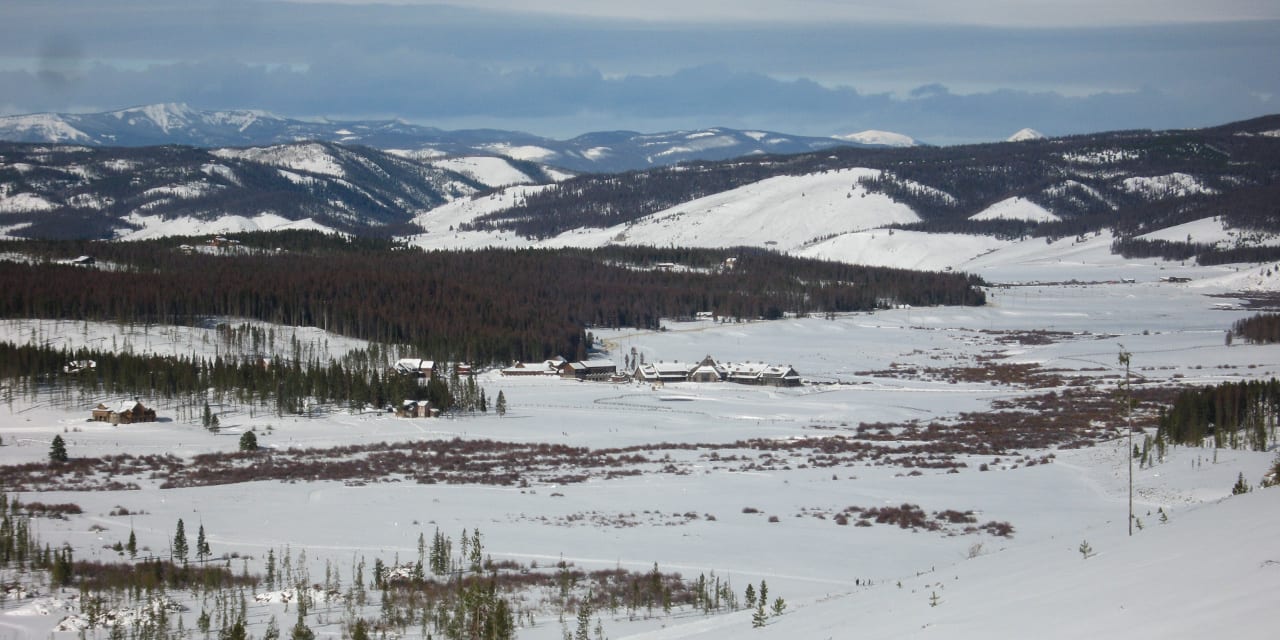 Lodging is available year-round at this four seasons resort. Choices include The Lodge, the High Lonesome Lodge, Ridgetop Cabins, and Bunkhouse. The Ranch House Restaurant & Saloon serves fresh, flavorful food for breakfast, lunch, and dinner.
Check prices, availability or book Devil's Thumb Ranch Resort & Spa
Winter Cross Country Skiing
Devil's Thumb Ranch features more than one hundred kilometers of groomed trails in the stunning Ranch Creek Valley at the base of the Continental Divide. There are clinics and lessons for all levels of Nordic skiers. You can rent or purchase equipment. There is also ice skating and snowshoeing at the resort.
Read more about cross country skiing in Grand County.
Winter Sleigh Ride Tours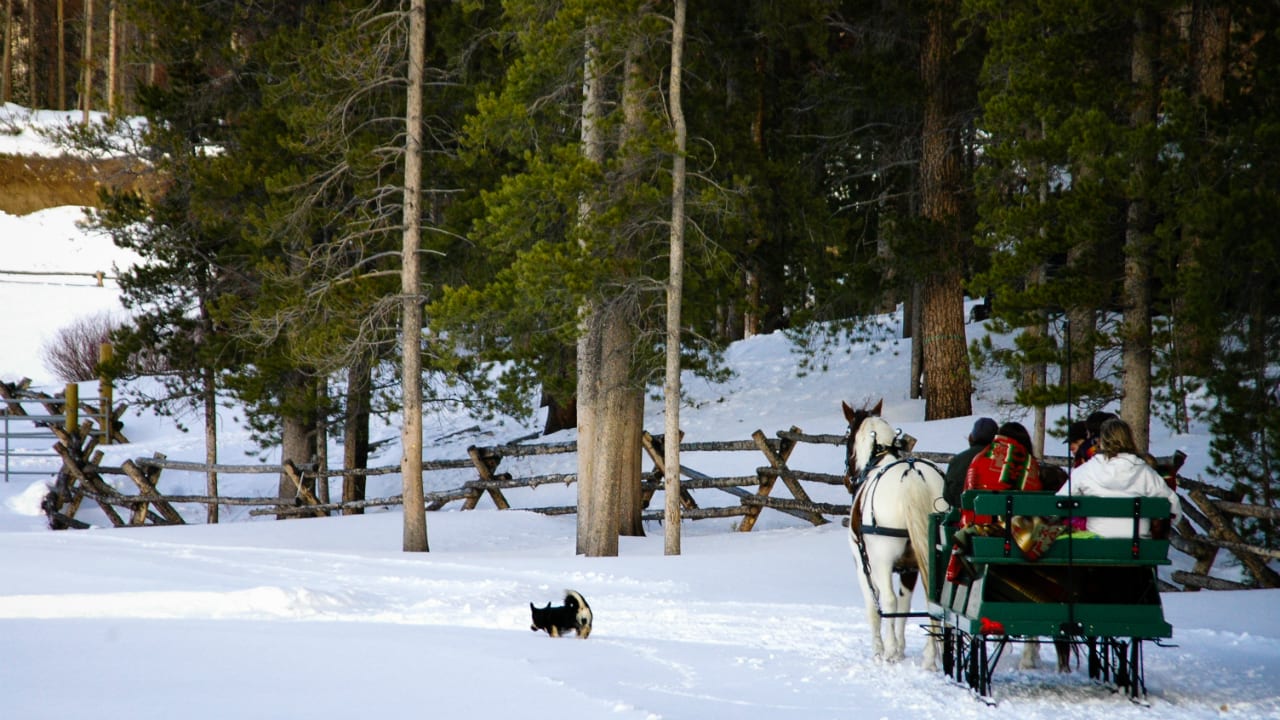 Devil's Thumb Ranch lets people experience the amazing vistas of Byer's Peak, Devil's Thumb, Ranch Creek Valley and the Continental Divide through their Cabin Creek Stables' four sleigh ride offerings, namely:
Feed Sleigh Rides – Riders are given the opportunity to feed the herds of horses and take a sleigh ride overlooking the gorgeous valley. The tour ends around a campfire, with s'mores and hot chocolate for everyone to enjoy. Children 5 years and below are free of charge, and sleighs can carry up to a maximum of 12 guests.
Special Request Sleigh Rides – Guests are given the opportunity to create their own unique experience, however, they like it. Requests are booked through the Stable's staff only. Children 5 years and below are free of charge.
Evening Sleigh Rides – offered for a more romantic experience and can be a public or private ride, guests are given that magical experience of watching the sunset while aboard their beautiful horse-drawn sleighs. Tours begin either from the Stables or Heck's Patio. This tour is offered daily between 4:30 PM and 6:30 PM. Children 5 years and below are free of charge.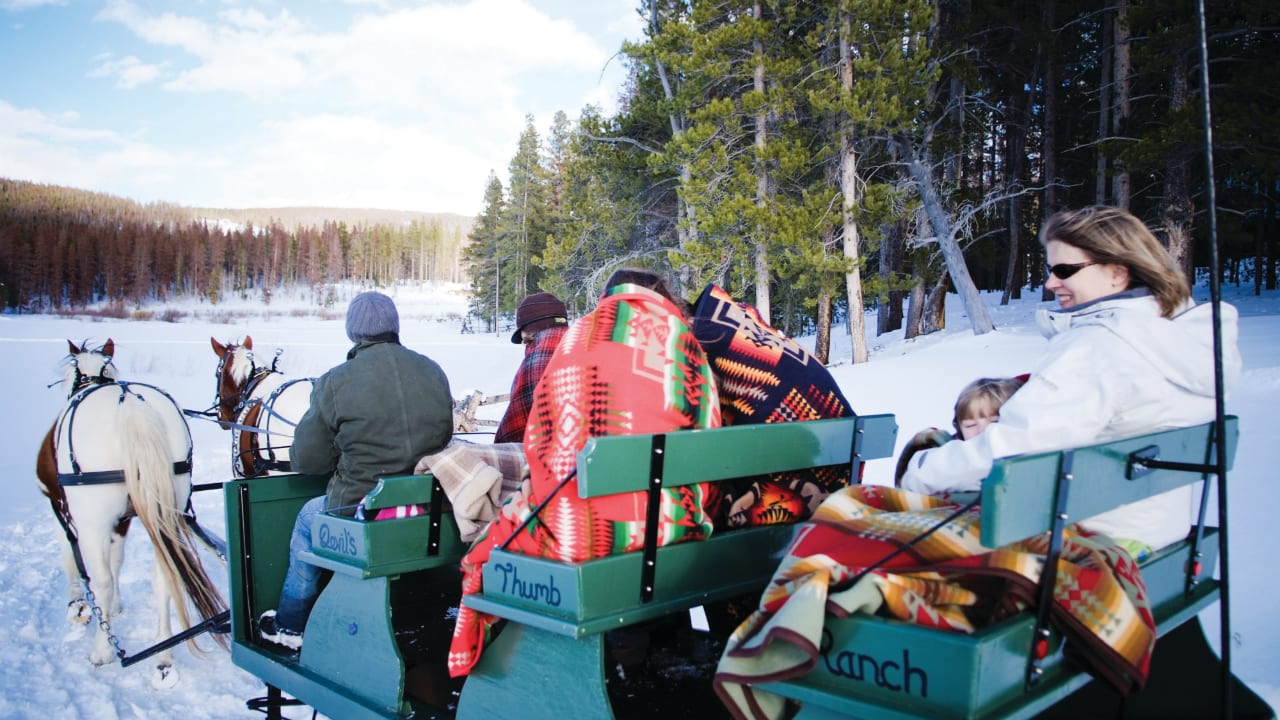 The Devil's Thumb Resort & Spa has a total of 21 private sites within its premises, with each site having its unique amenities and recreation.
Other winter (and fall) activities include:
Snowshoeing
Ice Skating
Winter Air Rifle Biathlon
Fat Tire Biking and Nordic Skiing
While summer (and spring) activities include:
Hiking
Winter Park 100
Fly Fishing
Zip Lining
Stand-up Paddle Boarding
Horseback Riding
Mountain Biking
Make the most of your time in Colorado by staying and playing at the Devil's Thumb Ranch Resort & Spa.
Details
Address: 3530 County Rd 83, Tabernash, CO 80478
Phone: 970-726-5632
Season: Year-round (December – March for winter activities)
Website: devilsthumbranch.com