Trestle Bike Park zigzags across Winter Park's impressive mountainside. This downhill mountain biking paradise utilizes the chair lifts at Winter Park Resort.
Open late spring through early Fall, the Trestle Bike Park has something for all levels. Three lifts access over 40 miles of free ride trails. Bike rentals, demos, helmets, and gear are available.
Mountain Miking Park at Winter Park Resort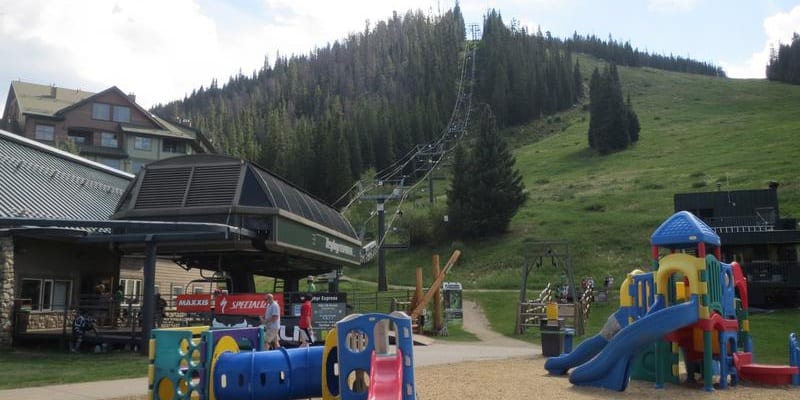 A number of mountain bike races and events are held throughout the season. The Colorado Freeride Festival takes place in July and features athletes in slope-style, enduro racing, air downhill, cross country, and pond crossing events.
In addition to biking, Winter Park Resort hosts a slew of summer activities at it's base. Most are geared towards children, like a maze, mini golf and the alpine slide.
For more mountain biking head north to Granby Ranch Bike Park. It's open from Memorial Day through September.
Details
Address: 85 Parsenn Rd, Winter Park, CO 80482
Phone: 877-288-2656
Season: mid-June – early September
Hours: Open daily during summer
Lifts – 9:30am – 5pm
Extended Play Hours – June 19 – August 30 – Local's Wednesdays open until 7pm, Freeride Fridays open until 7pm.
Trail Map: Trestle Bike Park Full (PDF)
Website: trestlebikepark.com