With its full range of winter activities not limited to just tubing, the Snow Mountain Ranch is where families and groups of friends can spend some real quality time together. This YMCA of the Rockies property is conveniently located, about 80 miles from Denver, that dream vacations will not seem that hard to realize.
There sure are plenty of things to do in this 5,000-acre piece of heaven. In addition to the activities, goers also have access to budget-friendly accommodations complete with amenities, as well as a cafeteria.
It's also in close proximity to great ski areas like Winter Park and Granby Ranch.
Year Round Tubing in Grand County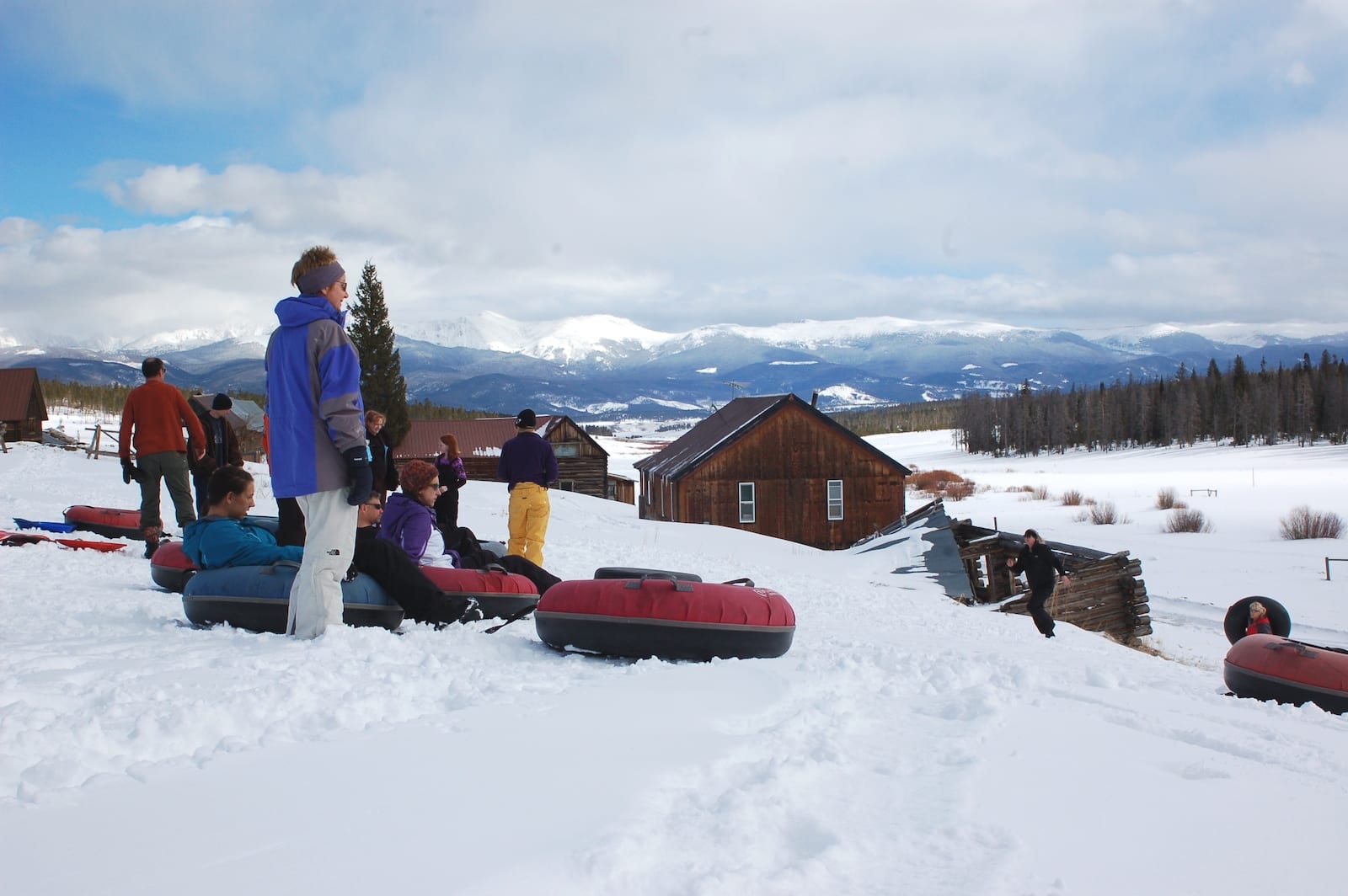 The YMCA of the Rockies at Snow Mountain Ranch hosts year round tubing. When the snow falls grab a tube from the Winter Pavilion and hit the hill. Do note that no rope tow or moving platform is available to get you to the top. This is an old fashioned sledding-style hill, so hiking is required for winter tubing here.
With the help of a slick modern surface, Snow Mountain Ranch developed a tubing hill suitable for summer, fall and spring off seasons. Summer tubing requires zero snow, thanks to the Snowflex® tubing slope from Briton Engineering Developments Ltd. It's one of only a few in the country.
There are also other winter activities worth doing, like dog sledding, Nordic skiing, sledding, Alpine skiing and snowboarding, tubing and snowmobiling.
Summer activities on the other hand include horseback riding, hiking, biking, canoeing, zip lining, fishing, boating and rafting. Want some more? They also offer swimming, rock climbing, basketball, archery and crafts. There is certainly so much to do at the YMCA of the Rockies – Snow Mountain Ranch.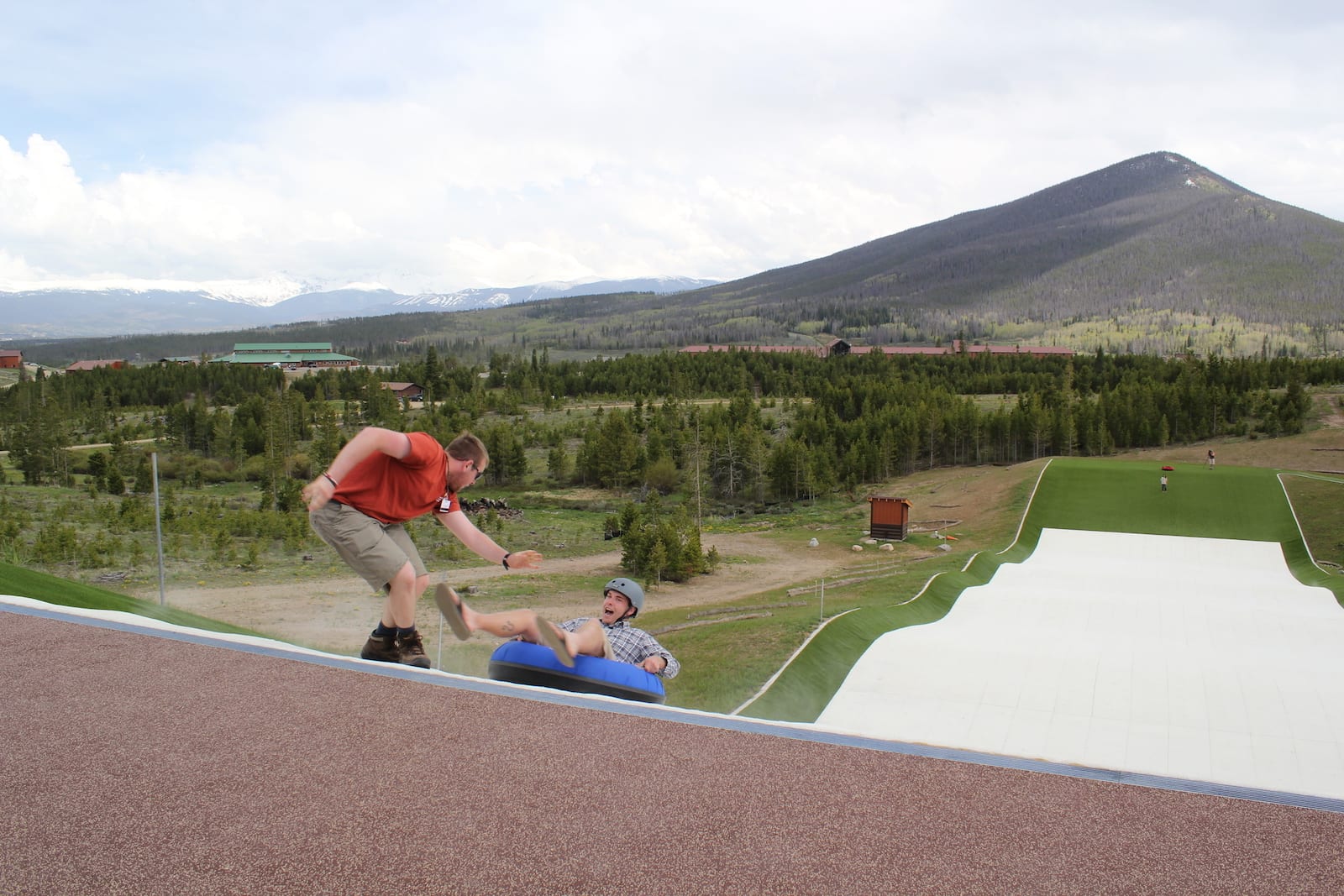 Details
Address: 1101 Co Rd 53, Granby, CO
Phone: 970-887-2152
Season: Year round
Website: snowmountainranch.org