Nestled in the fertile North Fork Valley of the Gunnison River, Paonia is a small town with big farms, rolling vineyards, and a lush landscape that yields one of the best food and drink scenes in the state. It's a terrific place to visit year-round, so let's look at where to eat and where to stay.
Its plentiful land is attributed to its almost-perfect weather in the valley, which creates the optimal conditions for growing cherries, apples, peaches, grapes, plums, pears, and apricots. But it's not just its food and wine that keep visitors coming back, discover a lively art scene and outdoor adventures all awaiting you with a visit to Paonia.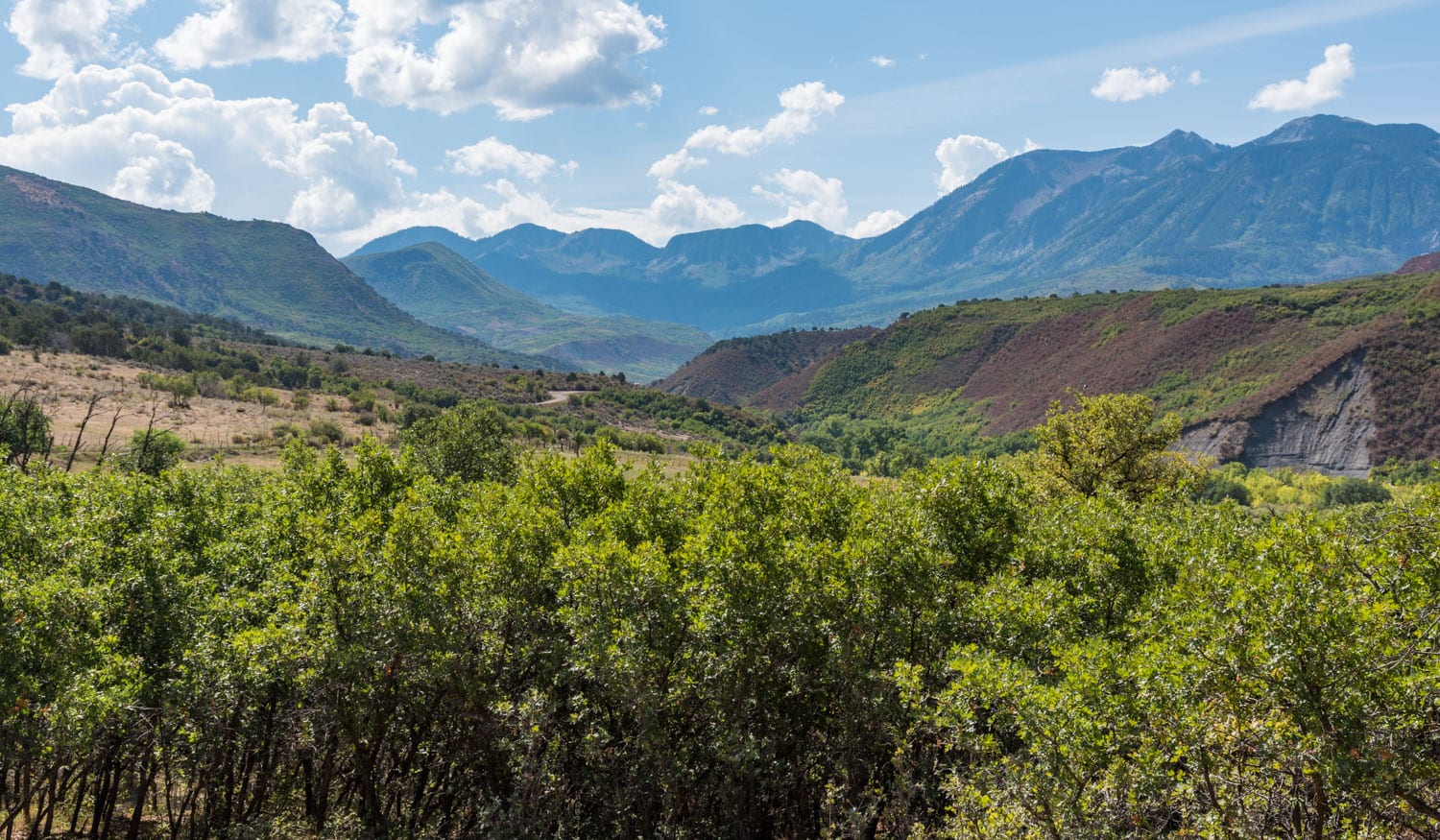 Where to eat
Farm to table is what's for dinner in a town that grows some of the best-tasting peaches, apples, cherries, and naturally raised livestock in the region. In a town of only 1,200 people, Paonia boasts a culinary scene that rivals many others in the state. With a variety of options from Italian fine dining to farm-fresh cafes, there is a taste for everyone.
For lunch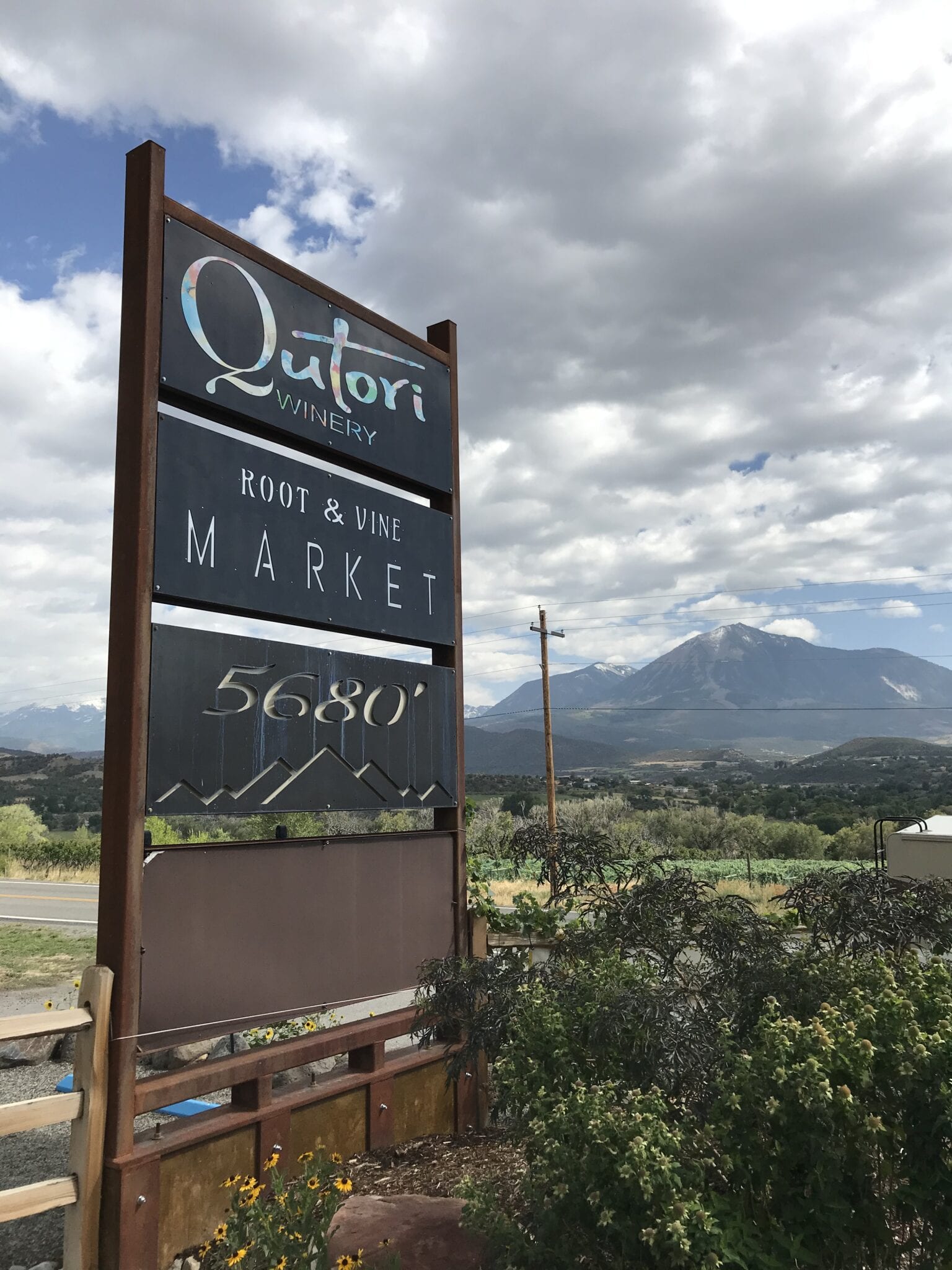 Root Vine and Market – Located off HWY 133 before entering the main part of town, the Root Vine and Market serves up deliciously fresh food, roasted coffee, and local wine from Qutori Winery. Plus incredible mountain views to boot. Savor handmade empanadas and market-fresh sandwiches, enjoy daily wine tastings, and indulge in a homemade pie, all while taking in the beautiful scenery of the West Elk Mountains.
For dinner
This is a hard choice to make with exceptional options that range from an Italian eatery to a local pizza joint.
Louie's Pizza – The best place to get a pizza, beer, and live music is at Louie's Pizza in downtown Paonia.
Flying Fork Café – For fine dining, make a reservation at the Flying Fork Café. The Italian eatery serves up classics like Rigatoni and Fettucine, plus Neapolitan-style pizza.
nido – Blending new American cuisine with traditional Mexican ingredients with Southern and Asian influences, Nido is an unexpected culinary pleasure. Its small menu packs in the flavor with tacos and tamales, plus daily specials like their goat chili.
Visit a winery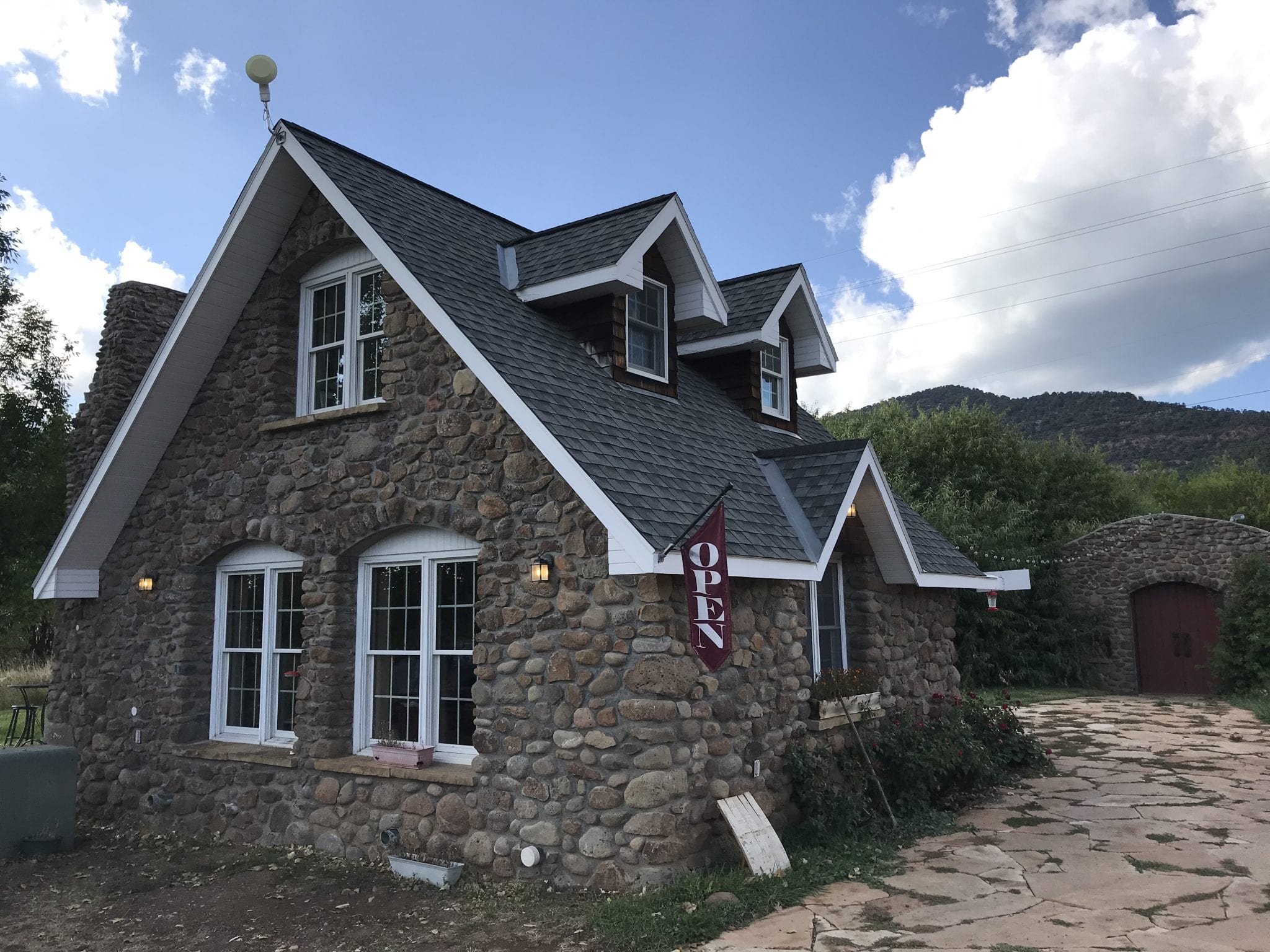 Named as the "American Provence," the North Fork Valley offers a lively food and wine culture with a handful of award-winning wineries to prove it. Set amongst the panoramic views of mountain peaks and rural landscape, the wineries that dot the region offer not only delicious wines but stunning views. Visit one of the local wineries below: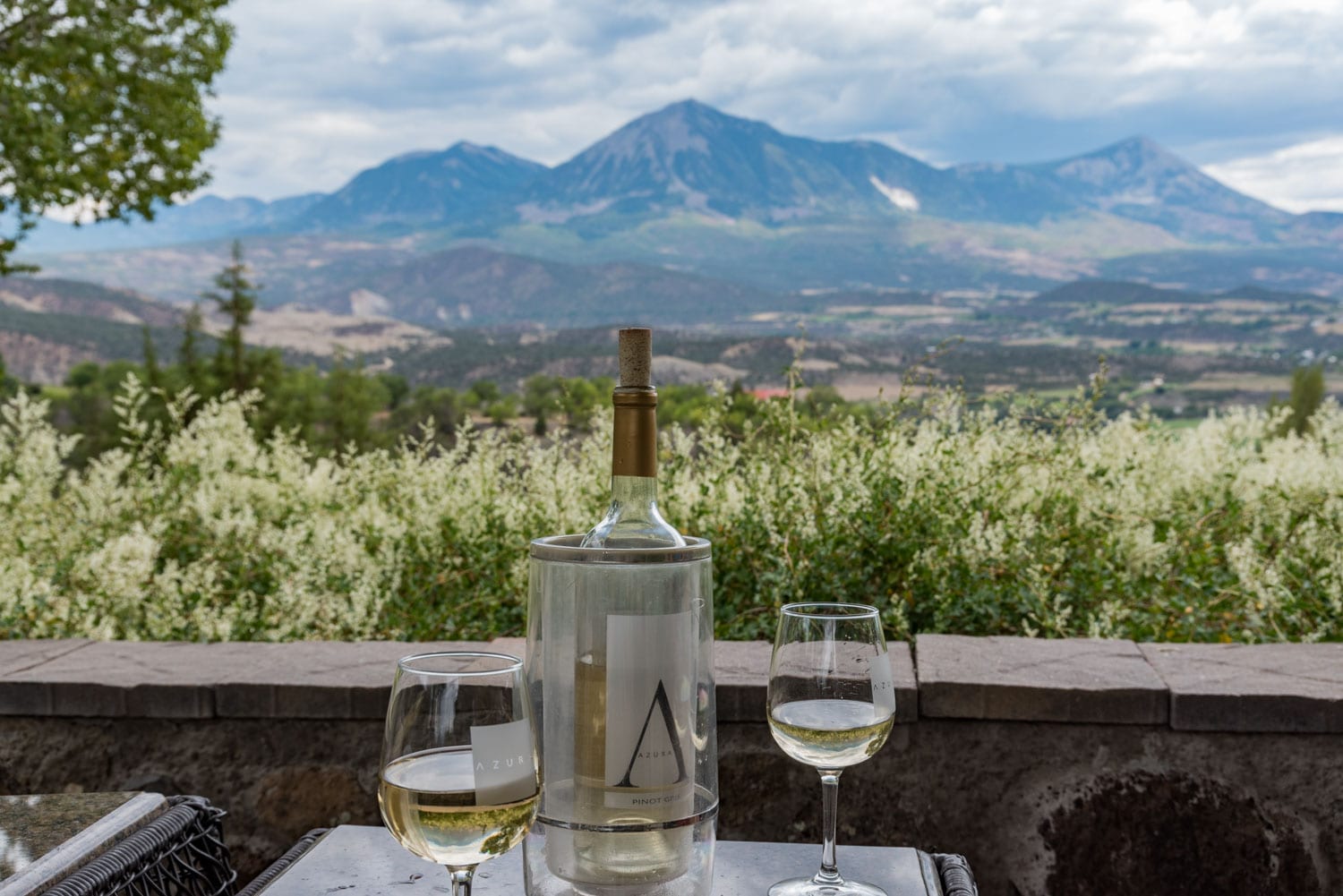 If wine isn't your thing, Paonia is also home to one lone brewery, the Paonia United Brewing Company. Pouring high-quality, small-batch craft beer this small brewery offers an intimate tasting room and consistently good beer.
Visit a goat farm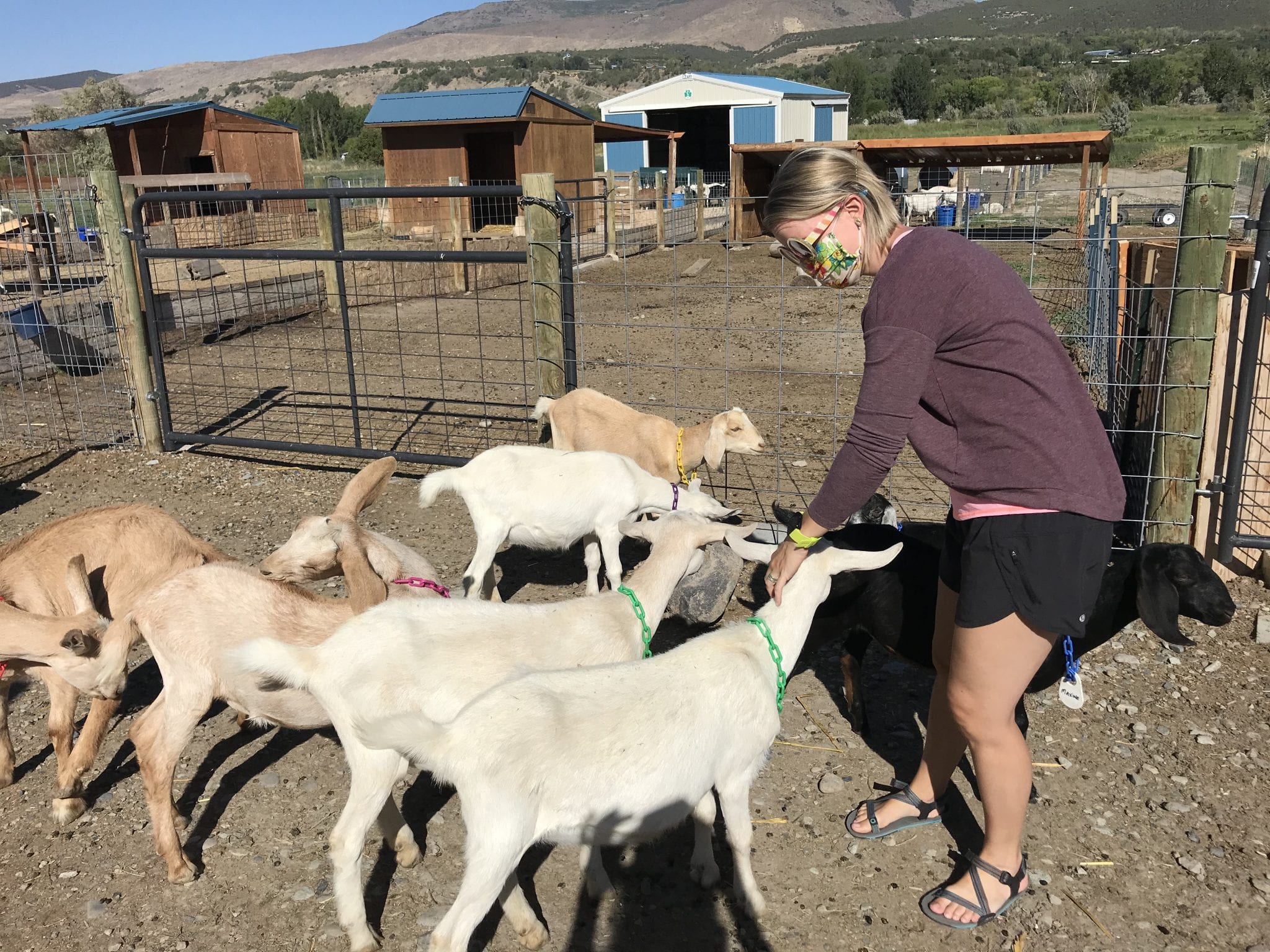 Get a taste of the farm life and visit Western Culture Creamery. The local goat farm is home to a family of goats, and a nice collection of artisanal cheeses all made on-site.
Specializing in small-batch, handcrafted goat cheese, visitors can sample a variety of styles such as Chevre, Manchego, and simple fresh goat cheese in a variety of flavors. The home-grown family-farm welcomes visitors to come and sample their cheeses and meet the goats with a tour of the farm.
Visit a U-Pick farm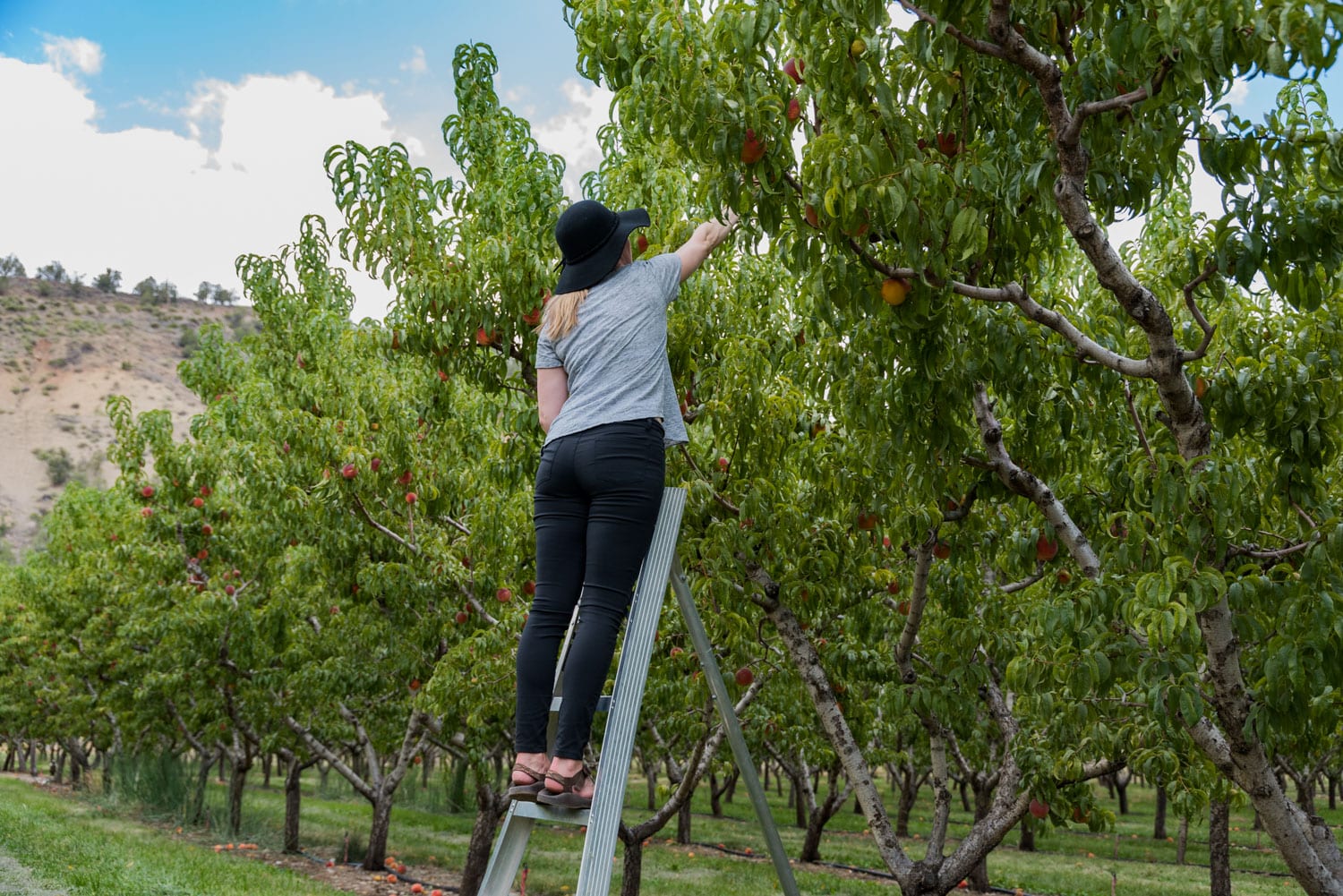 Continue your farm-fresh experience by stopping at a local u-pick farm to stock up on fresh organic produce. In the nearby town of Hotchkiss, Big B's cider company offers one of the best selections of u-pick produce with honey crisp apples, cucumbers, tomatoes, kale, chard, raspberries, and more.
Shop their market for their hard ciders, pressed juices, local honey and jams, and the café where visitors can order sweet treats and sandwiches. Enjoy your u-pick apple, cider, or meal amongst their outdoor playground and seating area where there is often live music. There are even rustic campsites available at Big B's Delicious Orchards.
Shop at a local art gallery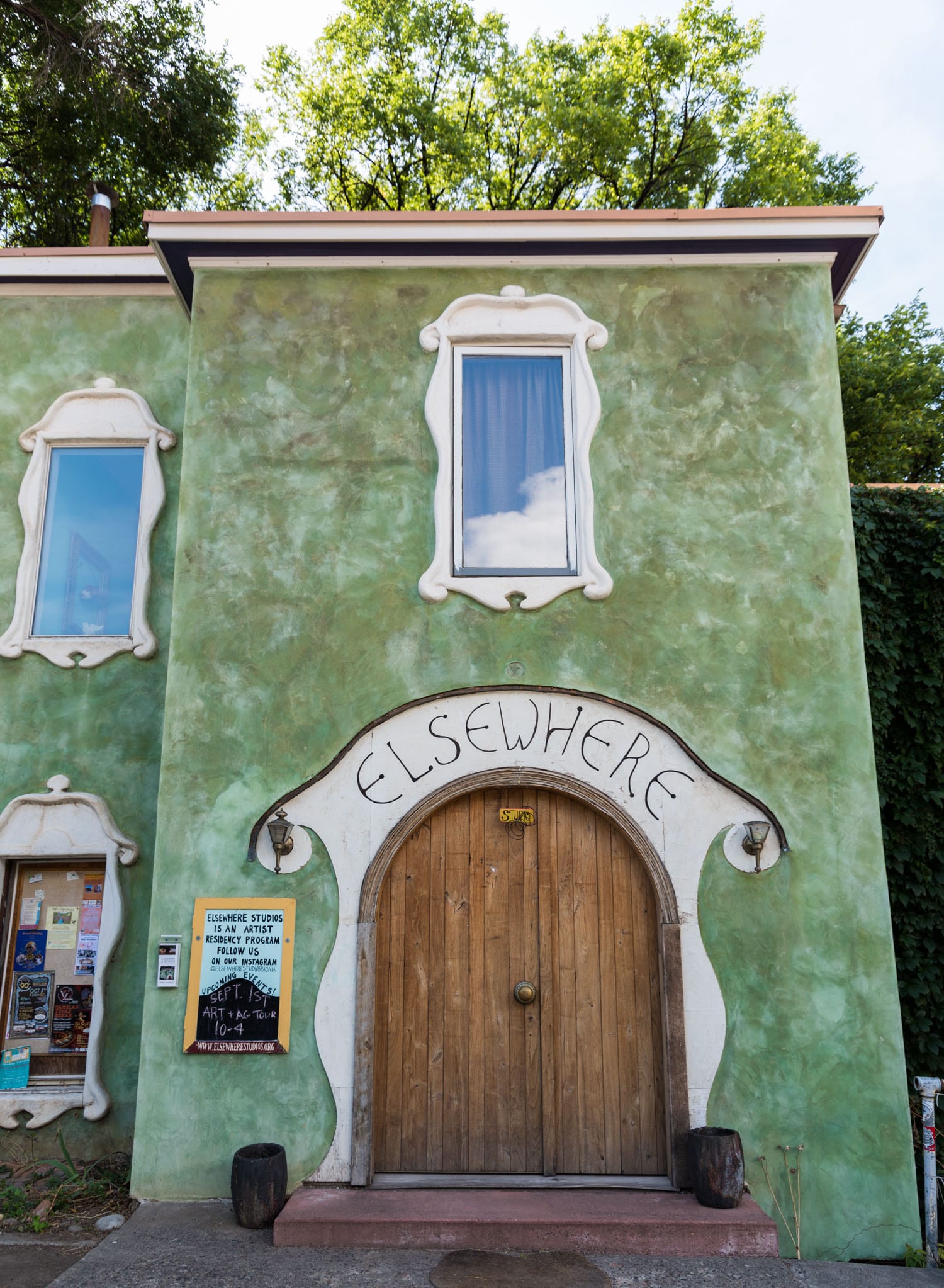 As part of the North Fork Valley Creative District, Paonia boasts a culture of the arts with the Blue Sage Center for the Arts, its many local art galleries, artists' studios, and even an art residency program.
One of the more inviting art galleries to see is located at the Azura Cellars winery. The perfect place to mix both art and the taste of wine.
Where to stay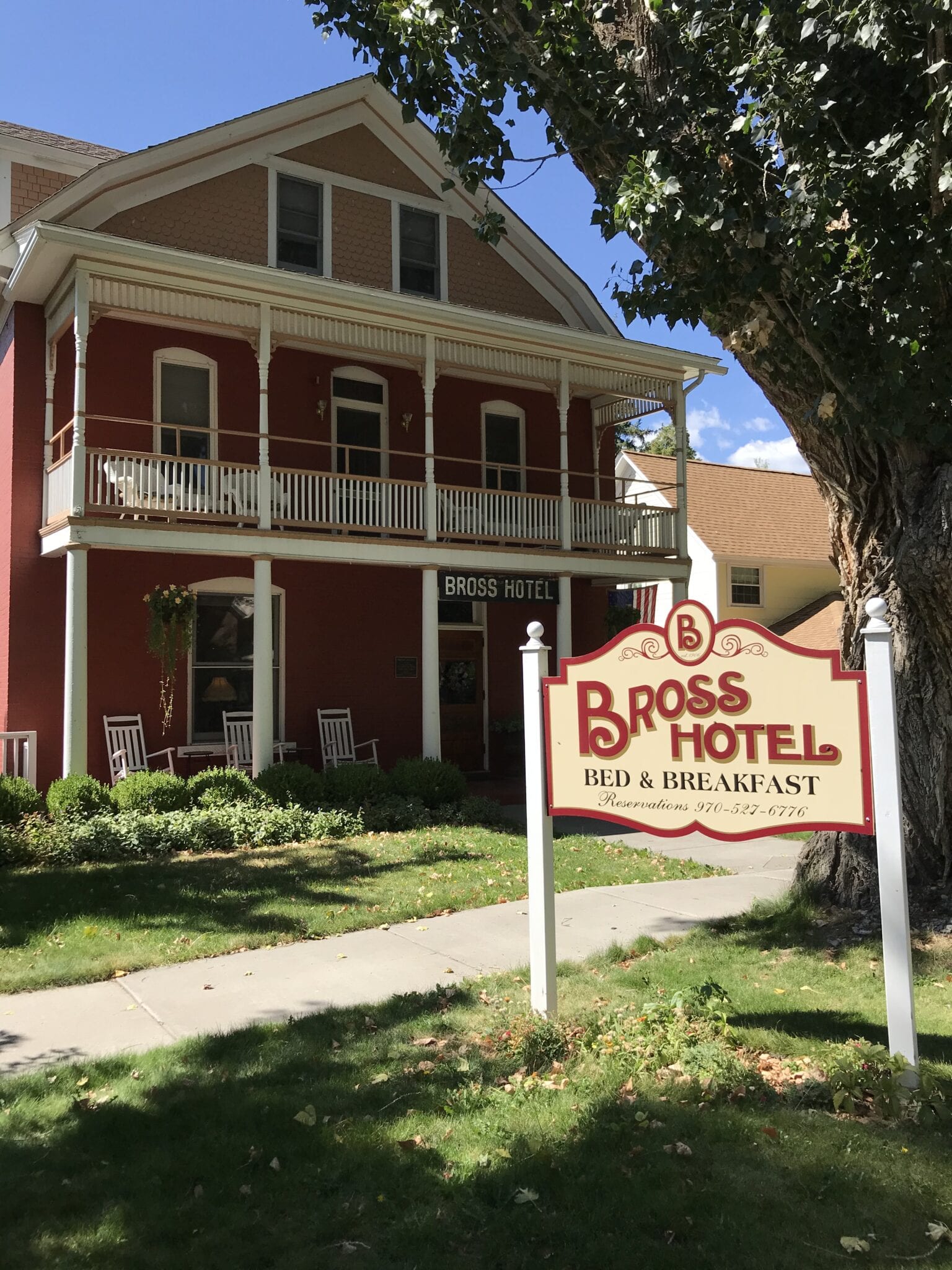 While a common theme amongst travelers to Paonia is to book a stay at one of the many wineries that encompass the area, a hidden gem rests in the center of town that is not to be missed. Opening in 1906, the Bross Hotel Bed and Breakfast (affiliate link) is a historic hotel that is listed on the National Register of Historic Places and stands today as an iconic landmark in town.
Guests can choose from a nice collection of rooms outfitted with antique furniture, historical charm, and luxurious bedding. Gather downstairs in the dining area for a warming breakfast, made fresh daily, to start your day. Plus, the outdoor seating area provides the perfect place to enjoy a glass of wine from your winery tour or a cup of morning joe made fresh daily at the hotel.
Read about a couple of other top hotels in Paonia, including one that involves living on a farm and the other a simple, comfortable motel.
Where to play
Kebler Pass
Paonia lies on the west side of Crested Butte via Kebler Pass. A relaxing one-hour drive puts you at the summit of Kebler Pass, where a variety of outdoor adventures await. The Lost Lakes recreation area is the perfect place to start. With a campground, hiking trails, fishing, and picnic areas, Lost Lakes has a little bit for everyone.
One of the best ways to explore the area is by hiking the Three Lakes Loop trail via Lost Lake. The easy 2.8-mile trail takes adventures by three pristine lakes, a dense grove of aspens, and panoramic mountain views with little effort. Don't skip out on the little waterfall, 0.1 miles from the trail at the junction for the Falls and Dollar Lake.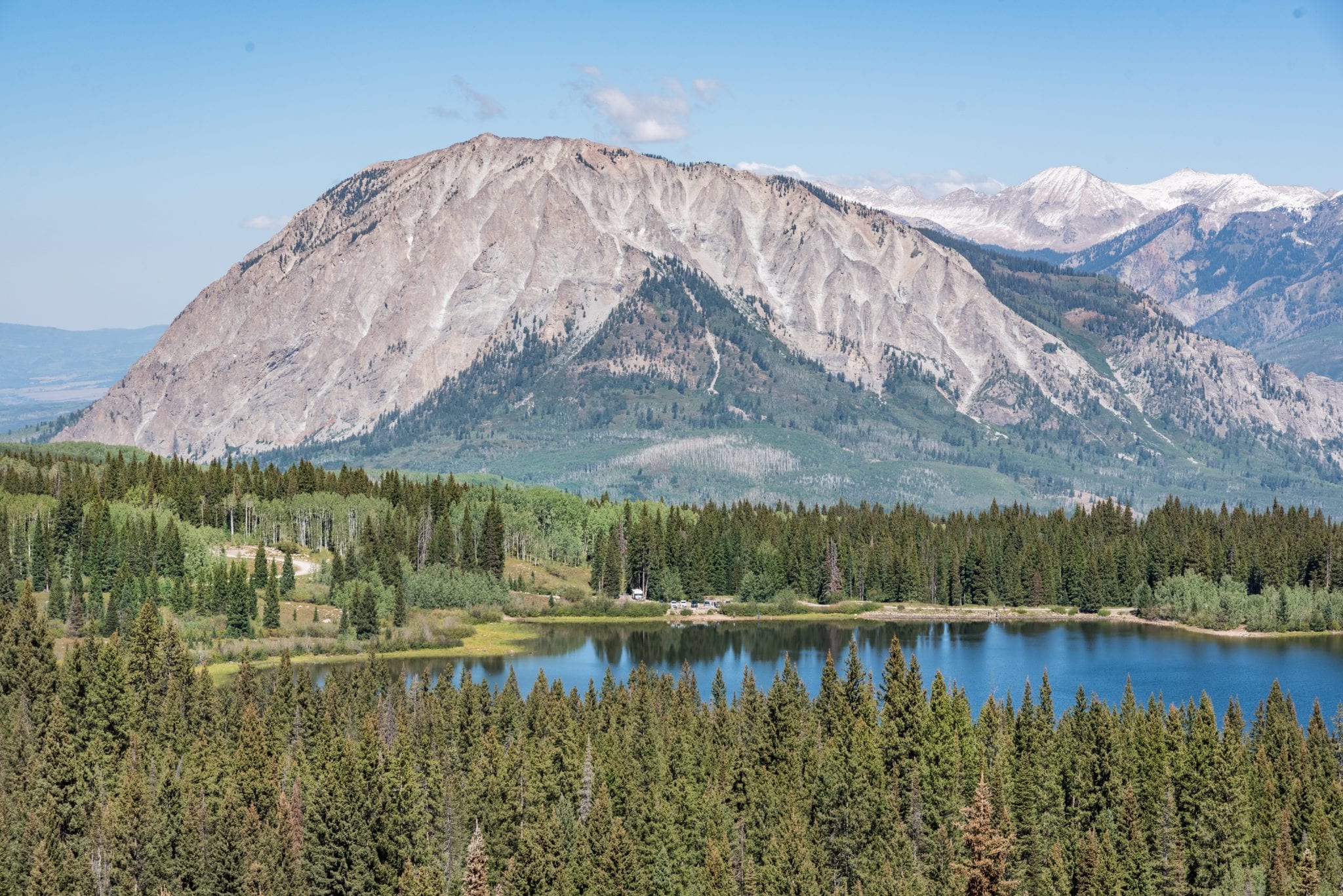 Kebler Pass boasts the state's largest and oldest aspen grove, making a drive or a hike anywhere along the pass a must in the fall. It's not just the rich sea of yellow that saturates the landscape every fall, it is the sheer size of the aspens themselves that make this one of the most photographed places in the state. The peak season is from mid to late September.
Drive the West Elk Loop Scenic Byway
Running nearly 200 miles in the shape of a lollipop, the West Elk Loop guides travelers through national forests, 14-foot mountain peaks, hot springs, and a fantastic collection of hamlets like Redstone, Carbondale, Gunnison, and of course, Paonia. Total drive time is about 10 hours, without stops.
Black Canyon of the Gunnison National Park
About 24 miles south of Paonia lies the north entrance to the Black Canyon of the Gunnison National Park. This abrupt, deep, steep, and narrow canyon impresses its visitors with some of the steepest cliffs, ancient rock, and the rushing Gunnison River that splits it down the middle. A treacherous canyon to hike into, most stick to the rim trails available at both the north and south ends.
From wine tasting and farm-to-table foods to vibrant art galleries and beautiful scenery, discover what you've been missing with a trip to Paonia, CO!