This Colorado Western Slope company was established in 1973 as Big B's Fruit Company. Headquartered in Hotchkiss, Big B's Delicious Orchards makes fantastic all-natural juices.
But they don't stop at juices. They make three kinds of fine beverages in a variety of flavors, including Hard Cider, Juice, and Vinegar! They also sell their Big B's Fruit Wood. These barbecue wooden pellets are the "best wood for the best smoke." They will ship their 100% hardwood pellets across the United States.
Juices, Vinegars and Hard Ciders Made in Hotchkiss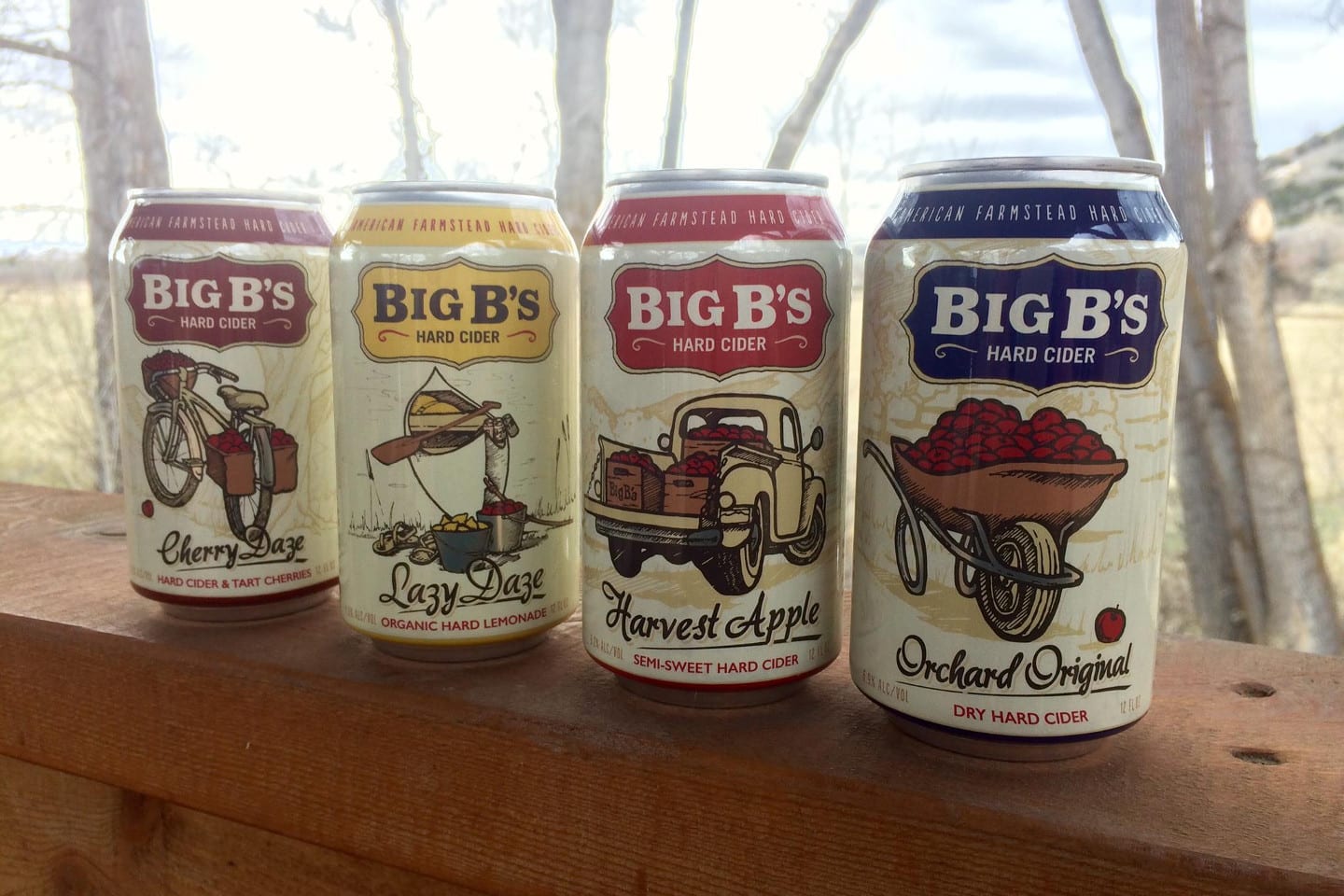 The juice company was started by Bernie Heideman in 1973. He was the original Big B. For years he made the best juices out of available fruits in the North Fork Valley. The Schwartz family bought the company in 2002 and continue the tradition.
Eight years before Bernie began selling juices, Bob Kokes had planted the fruit orchards in 1965. These Delicious Orchards eventually become the home of Big B's juices in 2006. Now, they are one.
Popular Products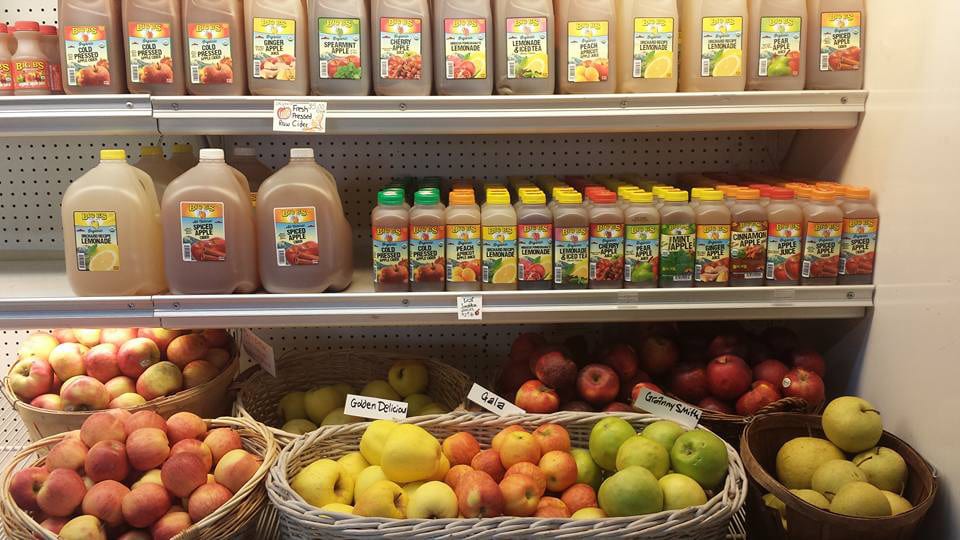 Their Big B's Juices are "high altitude fruit, slowly pressed, small batches."
Organic Cold Pressed Apple Cider
Organic Spiced Apple Cider
Organic Lemonade: Orchard Recipe, Lemonade & Iced Tea, Hibiscus Pomegranate, Matcha Mint, Lavender
Organic Juices: Apple, Ginger Ginger, Cherry Apple, Peach Apricot Apple, Pear Apple
Big B's Hard Ciders are "American farmstead hard cider."
Orchard Series Ciders: Orchard Original, Harvest Apple, Cherry Daze, Lazy Daze Lemonade,
Cellar Series Ciders: Caison Grand Cru, Grizzly Brand, Chester Hoppearcot, Pear Supply
Seasonal Ciders: Awesome Sauce, Somerset, One Night Fruit Stand, Peach Pickin' Time
Bourbon Barrel Aged Pommeau: Pommeau
Big B's Vinegar is "handcrafted, small batch vinegars, grown with care, mellowed with age and crafted with love."
Organic Apple Cider Vinegar
Orchard Activities
Visit their Delicious Orchards during the growing season. Their Retail Store lies closer to Paonia than downtown Hotchkiss, though the two towns are only a 15 minute drive apart. It lies just one mile west of Paonia. Their Production Facility is located 10 minutes southeast of the Retail Store in the heart of Hotchkiss.
They have an Orchard Store to peruse during your visit. It sells Colorado made products, including: food, wine, pottery, art and skin care. Their curated selection of goods are made local and make a great gift! On Saturday's during the season they host free live music to go along perfectly with their outdoor barbecue.
A trip to Big B's Delicious Orchards is more than just picking up some tasty juice. They host a variety of activities for all ages.
U-Pick – During the season, meander around the orchard, picking whatever seasonally available fruits and vegetables are ready. Taste some of the freshest produce available.
Corn Hole – Toss bags in the Colorado sun with your friends and family.
Tree Swings – Relax in the North Fork Valley on an authentic tire swing.
Picnics – Spend time over good food and drink in the great outdoors.
Delicious Orchards Store & Cafe
Out at their North Fork Valley farm in Hotchkiss, they even host a Delicious Orchards Store & Cafe, which is openly seasonally. This partial service restaurant opens in April. There they have a full menu of delights, from homemade fruit pie and their selection of juices, to Colorado Mexican, salads and munchies. Stop by for a Hard Cider!
There's plenty of seating outside to soak up the beautiful views, or sit by the bar or at a table inside. You'll order at the counter and get a buzzer to pick up your food.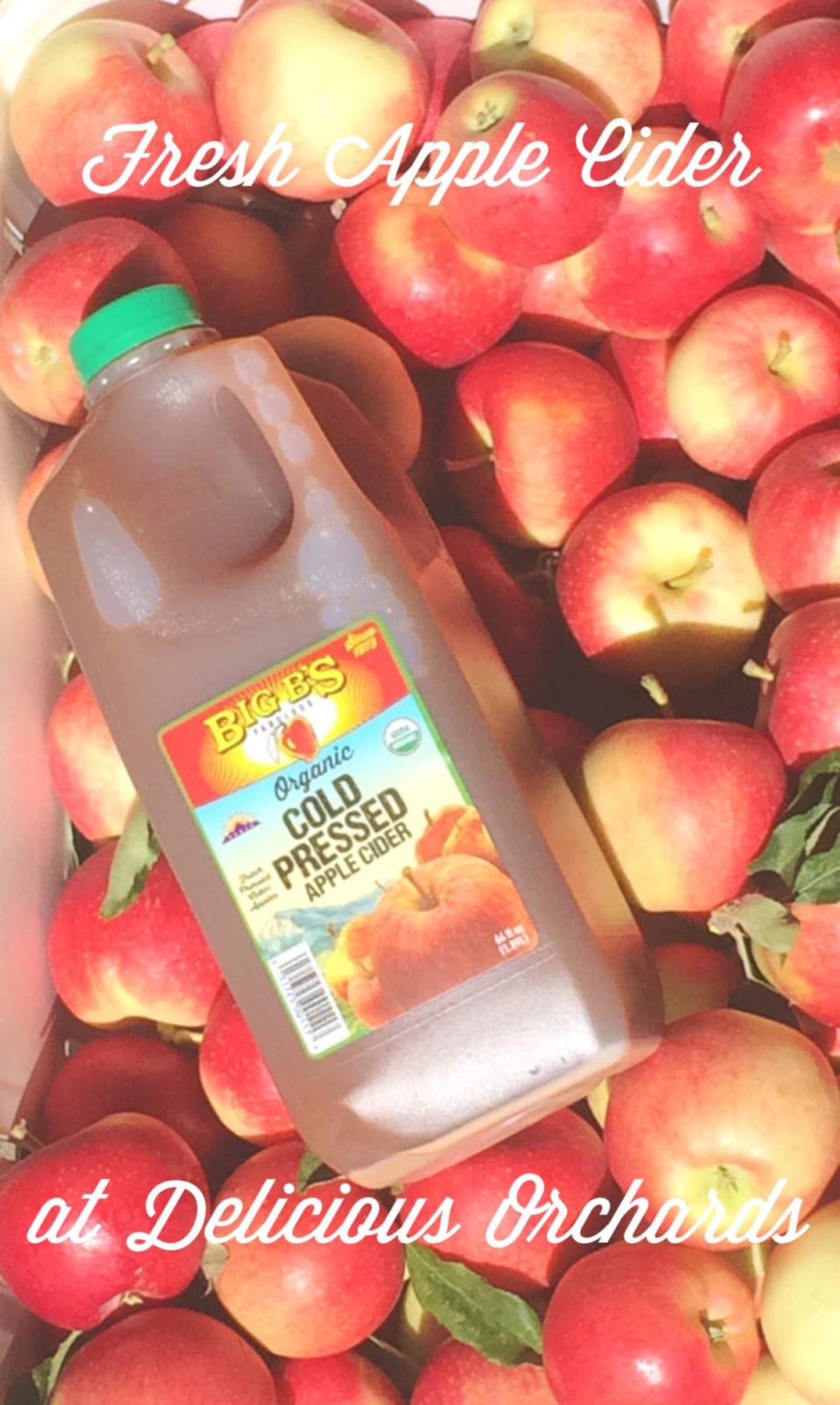 Camping at the Orchard
Rustic campsites are available, and what better way to experience the North Fork Valley's natural side. You'll be within walking distance to a cafe and tasting room too!
Reservations aren't necessary, it's all first come, first serve. But rest assured they got plenty of grassy space. There are suitable spots for campers and RVs too. There aren't any hookups or showers, but there is a single bathroom, porter potty and outdoor sink. If you'd like to bath, they recommend going to the Hotchkiss Laundromat, which has showers for public-use.
Well behaved pets are welcome. It costs $15 per night for a single car or tent. If you have a camper, van, or RV it's $20 per night.
Details
Address: 39126 CO-133, Hotchkiss, CO 81419 (Retail Store)
Address: 386 High Street, Hotchkiss, CO 81419 (Production Facility)
Phone: 970-527-1110 (Orchard, Cafe, Tap Room)
Website: bigbs.com