If you're on a budget, Colorado Springs is one of the best places to travel. There are a wealth of free attractions providing enjoyment for everyone, whether you're visiting with your family or on your own.
You can go easy on your wallet and still have a blast in Colorado Springs (COS). To help with that, we've compiled a thorough guide of our favorite free things to do from across the city. It'll keep your budget in check while exploring the beautiful Pikes Peak region.
Here are some free things to do in Colorado Springs, CO, in no particular order:
Parks and Hiking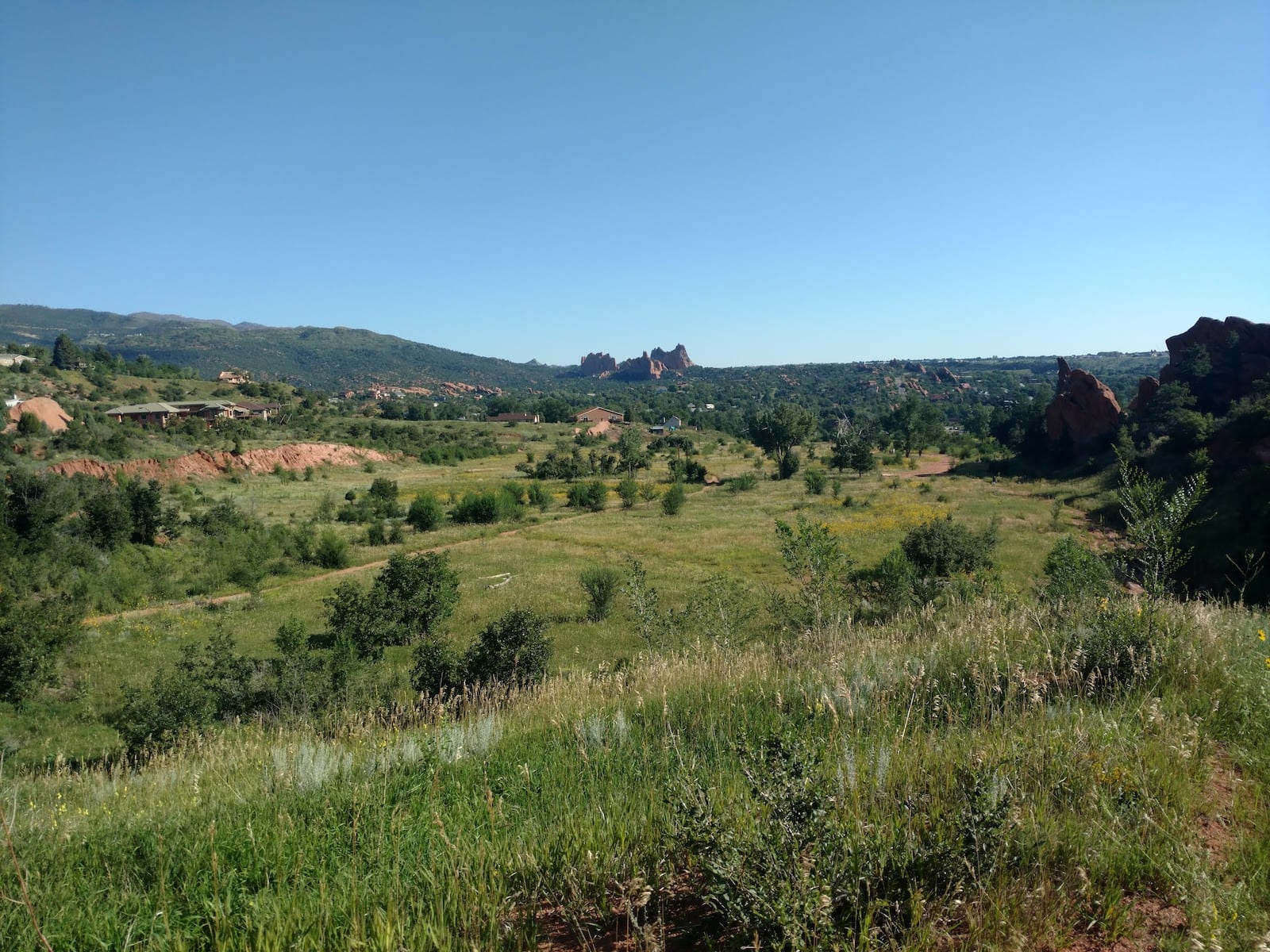 For those who love to roam the great outdoors, Colorado Springs is a perfect place to get your nature fix, especially with limited funds. While you won't be driving up to the top of Pikes Peak for free, there are still a ton of other options for parks to explore and hiking trails to wander. Here are a few of our favorites:
Garden of the Gods – Arguably the most popular tourist attraction and geological formation in The Springs, the Garden of the Gods attracts millions of visitors each year. The majestic rock formations are just the beginning of this massive free park, which also showcases miles and miles of gorgeous hiking trails. They afford incredible views of the surrounding mountains.
For those with wheelchairs or other disabilities, there is a paved portion of the park that is easily accessible. It too offers vivid views of the rock formations. This park is a must-visit on your next trip to The Springs.
Red Rock Canyon Open Space – If you're looking to avoid the large crowds at Garden of the Gods, Red Rock Canyon Open Space is a great alternative. With many miles of hiking trails as well as options for outdoor rock climbing, this park is one of the favorites of locals in Colorado Springs.
Palmer Park – The best part about Palmer Park is the number of options. Not only are there multi-use trails and scenic points you can drive to, but there are also sports fields and a playground on the park's eastern edge. For a full day of outside enjoyment, Palmer Park is a fantastic option.
North Cheyenne Cañon – For steeper and harder trails, North Cheyenne Cañon Park is a beautiful park to choose from, which pays off with big views. Seven Bridges and Mount Custer trails are two of the most popular in the park, but you can take just about any path and you'll find yourself in a woodland fairyland, no matter what time of year you go.
Bear Creek Regional Park – If you've got a dog, you ought to take a trip over to Bear Creek Regional Park. It provides one of the best dog parks in the area, as well as a wonderful nature center to help educate you on the flora and fauna of the local region.
Paint Mines Interpretive Park – One of the most unique open space areas in Colorado, Paint Mines Interpretive Park is located about an hour east of Colorado Springs in Calhan. The exposed layers of jasper and selenite give these painted rocks their name. And with 750 acres of land to explore, this one is great for the whole family.
Fountain Creek Regional Park – Just a 15-minute drive south of Colorado Springs is the small town of Fountain, which offers one of the most gorgeous parks in the area. Fountain Creek Regional Park boasts miles of hiking trails, as well as a nature center where kids and adults alike can learn more about the ecology of this marshy area.
Museums and Art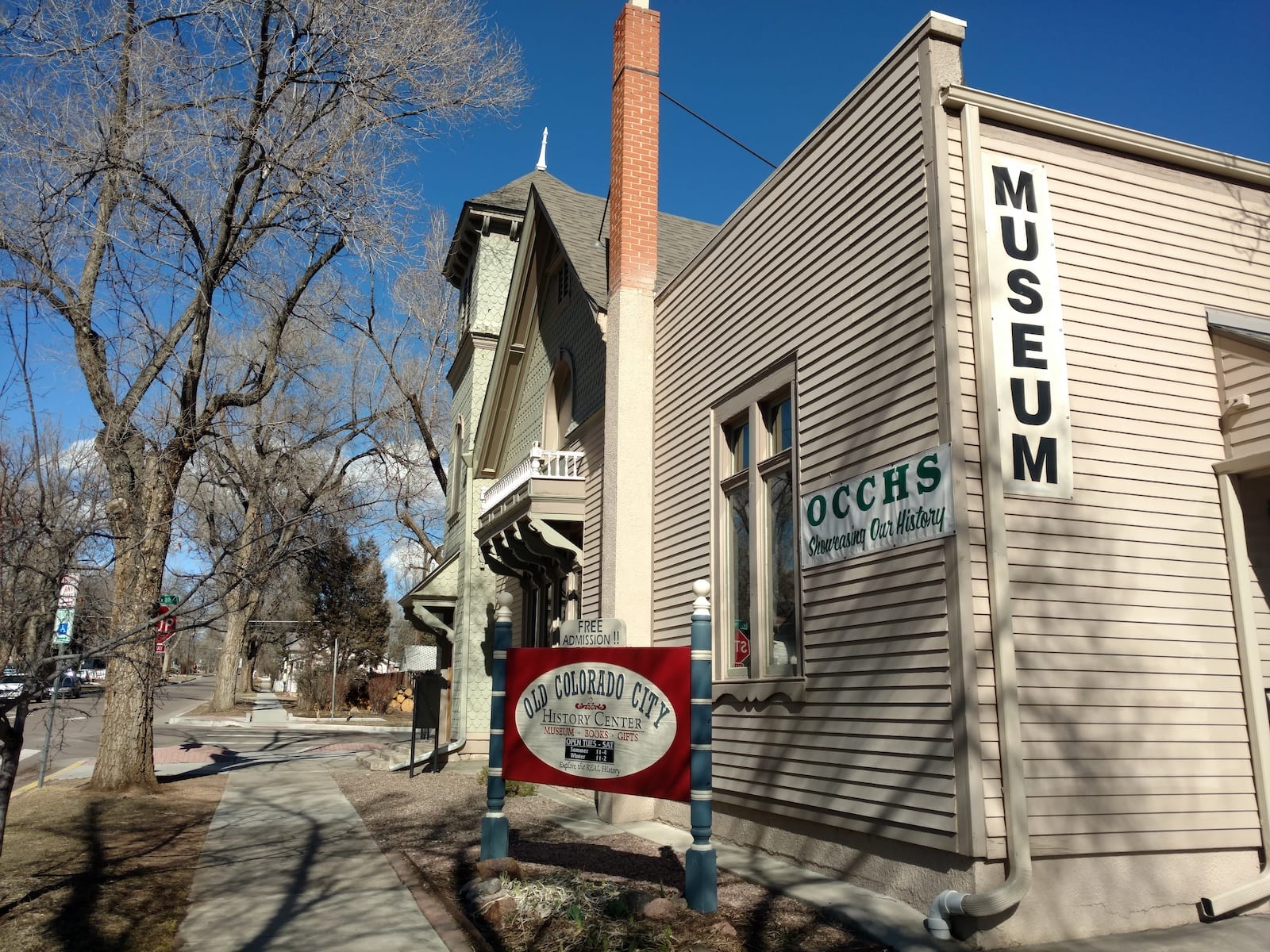 Looking for a bit of culture on your trip to Colorado Springs, or to learn about the history of the region? There is a plethora of free museums, art galleries, and art to see while you're visiting the Pikes Peak area, covering topics that just about anyone will enjoy. The ones that do charge a fee are reasonable, so peruse the top museums in town.
Colorado Springs Pioneer Museum – Interested in soaking up the history and culture of Colorado Springs? Your must-visit museum is the Colorado Springs Pioneer Museum. Housed in the majestic and centuries-old former city hall building, this free museum offers changing exhibits and a staff of knowledgeable members who will answer any question you might have.
Don't forget to take a ride in the gorgeous cage elevator, which is still in operation today.
Old Colorado City Historical Museum – While exploring Old Colorado City, the Old Colorado City Historical Museum is a free museum that will help you to learn more history about the city. For instance, did you know that Old Colorado City was the capital of Colorado in the state's beginnings? Learn interesting facts and see cool historical artifacts at this great little museum.
Penrose Heritage Museum – The Penrose family did a lot for Colorado Springs. Along with building the Broadmoor, they were also responsible for creating the Pikes Peak Highway and the Pikes Peak International Hill Climb, along with many other buildings and events that have come to define the city.
Visit their legacy and view artifacts from the Julie and Spencer Penrose private collection at the Penrose Heritage Museum located right next to The Broadmoor.
Rocky Mountain Motorcycle Museum – If you're looking for a unique experience, the Rocky Mountain Motorcycle Museum is a bit different than most automotive and transportation collections. Instead of focusing on memorabilia, this museum focuses on everyday people who love to ride motorcycles.
For anyone who enjoys transportation history and unique attractions, the Motorcycle Museum is worth a look.
Art Galleries – There are a ton of art galleries in downtown Colorado Springs, Old Colorado City, and Manitou Springs to enjoy. For an overview of the subject check out the best galleries in The Springs.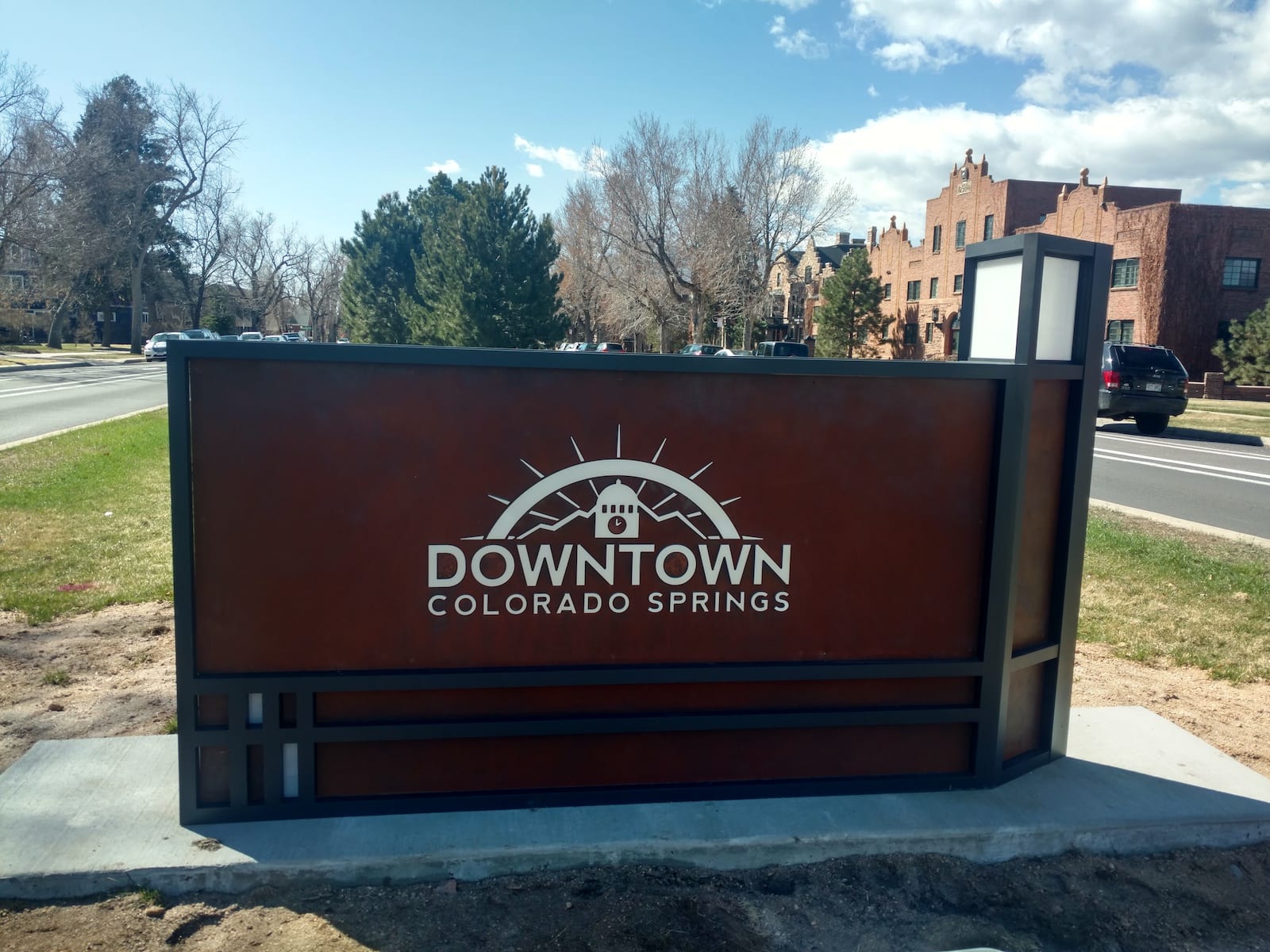 Sculptures and Art on the Streets – Another interesting aspect of The Springs' art culture is the wealth of sculptures and figures that dot the streets. Art on the Streets is a program organized by the city each year to help uplift local artists, with art pieces placed along the downtown sidewalks to show off.
Art Walk – Every first Friday of the month from April to November is the Colorado Springs Art Walk, which offers bus shuttles to a selection of art galleries in the area. Beginning at the Cottonwood Center for the Arts in Colorado Springs, the shuttles ferry art lovers between the three different downtown areas to show off local art.
Free Shows at Stargazers Theater – Be on the lookout for free shows at Stargazers Theater, a local event center with a unique dome shape and incredible sound. Each month they host a complimentary show, so look at their calendar to see if you can catch one on your next trip to The Springs.
Military and Sports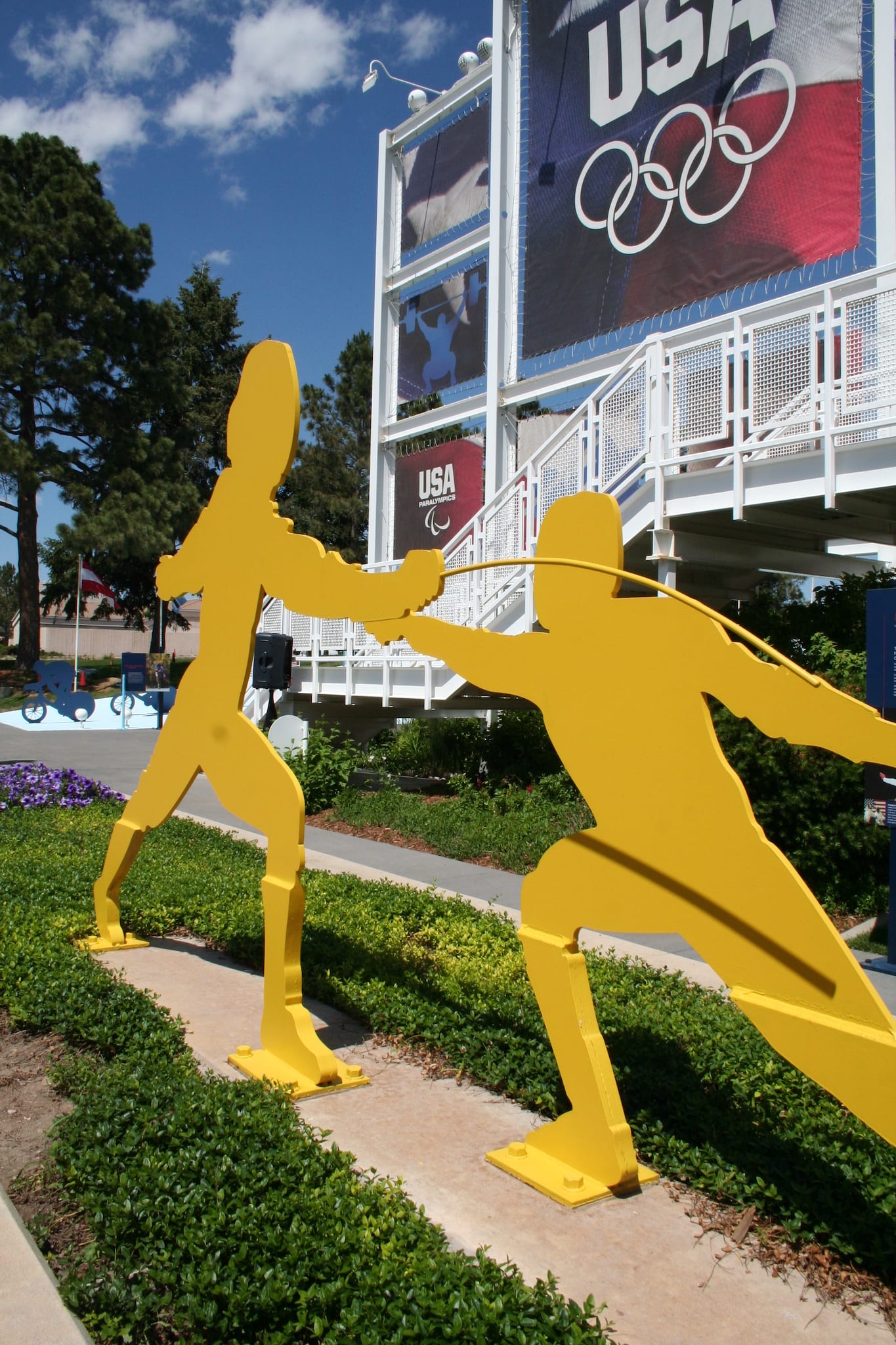 There are free tourist attractions in Colorado Springs for just about any interest, which includes people who love all things US military and all things US sports. If you're looking for some of these activities, consider the places below.
US Air Force Academy – It's rather obvious that Colorado Springs is a military town. With Peterson Air Force Base and Fort Carson in the area as well as the US Air Force Academy just north of town, there are a large number of military personnel inhabiting the city.
For those who are keen on military culture or who are thinking of applying to USAFA, it's free to tour the campus and see the incredible structures like Cadet Chapel.
Peterson Air and Space Museum – Another incredible military attraction is the Peterson Air and Space Museum, located on Peterson Air Force Base. This free museum is open to all, civilian and military alike, who are interested in learning more about the history and heritage of the United States Air Force.
US Olympic and Paralympic Training Center – If you're an athlete or sports fan, consider taking a trip over to the US Olympic and Paralympic Training Center. This sprawling complex is the reason that Colorado Springs got the nickname "Olympic City USA" and athletes from all around the country come to train at this center.
Take a free walking tour around this gorgeous complex and learn a little bit more about Olympic history.
Historic Areas
A benefit of visiting Colorado Springs is just how many lovely historic areas there are to explore. It costs nothing to walk around and look at all the varied architecture in the region. There are often historic plaques in place to explain the interesting details. Here are a few of our favorite historic areas to walk through.
Old Colorado City – The oldest part of Colorado Springs, Old Colorado City, was established in 1859 during the Pikes Peak Gold Rush. Though it's now just a neighborhood in The Springs, much of the historical architecture remains intact. Strolling down Colorado Avenue is a treat to see the unique boutiques and restaurants, which inhabit these stunning structures today.
Manitou Springs – In the late nineteenth century, many patients with tuberculosis flocked to Manitou Springs for the healing mineral spring water and fresh mountain air. Much of this small town remains the same, with numerous buildings styled in a myriad of Victorian-era architecture.
Explore this gorgeous little town's parks and streets to spend a free day getting to know the secrets of Manitou Springs.
Downtown Colorado Springs – We already mentioned the wide array of art that dots the streets of downtown, but there are plenty of other sites to see here. Relax in Acacia Park and soak in the view of Pikes Peak. Explore the different districts of downtown on your own personal walking tour of this area.
Even the old houses are a sight to see, many painted in the bright and eclectic late Victorian style.
The Broadmoor – If you want to see how old wealth likes to enjoy themselves, The Broadmoor is the place to visit. Though its amenities may be costly, taking a drive to this hotel and walking around the massive property won't cost you anything.
Scenic Drives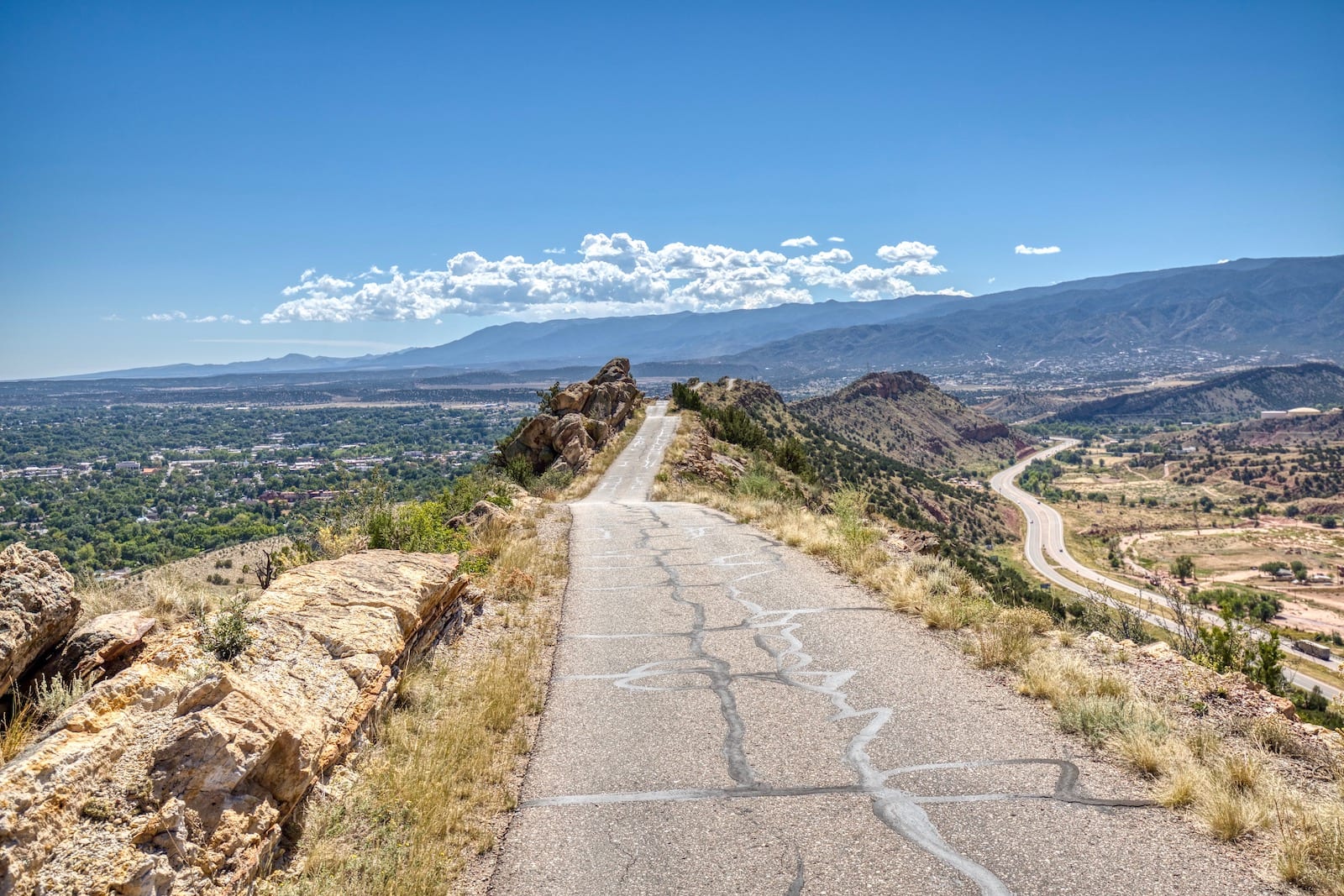 One of the simplest free pleasures to enjoy in the Pikes Peak region is just hopping in the car, strapping on your seatbelt, and finding a gorgeous highway to drive down. Take in the mountain sights while you listen to your favorite songs. Here are our favorite scenic drives in the Colorado Springs area.
Beware that there may be snow on some of these routes in the winter, so take extra caution in the weather.
Gold Belt Scenic Drive – An hour from Colorado Springs lies one of the most beautiful scenic byways in all of North America. This road connects Cañon City and Cripple Creek and features among the most beautiful fall colors you'll see anywhere in Colorado.
If you're looking for a full-day adventure, take a drive down Highway 24 and take in the sights of Pikes Peaks' original mining country on the Gold Belt Tour Byway.
Skyline Drive – Looking for a white-knuckle adventure? Head down to Cañon City and get your adrenaline pumping on this narrow, single-lane. Skyline Drive climbs a high ridge above the small town, one of the most unique rides in the state. Not only does it have incredible views, but you'll also brag about making it down alive after that terrifying drive.
The Fun Goes On and On in Colorado Springs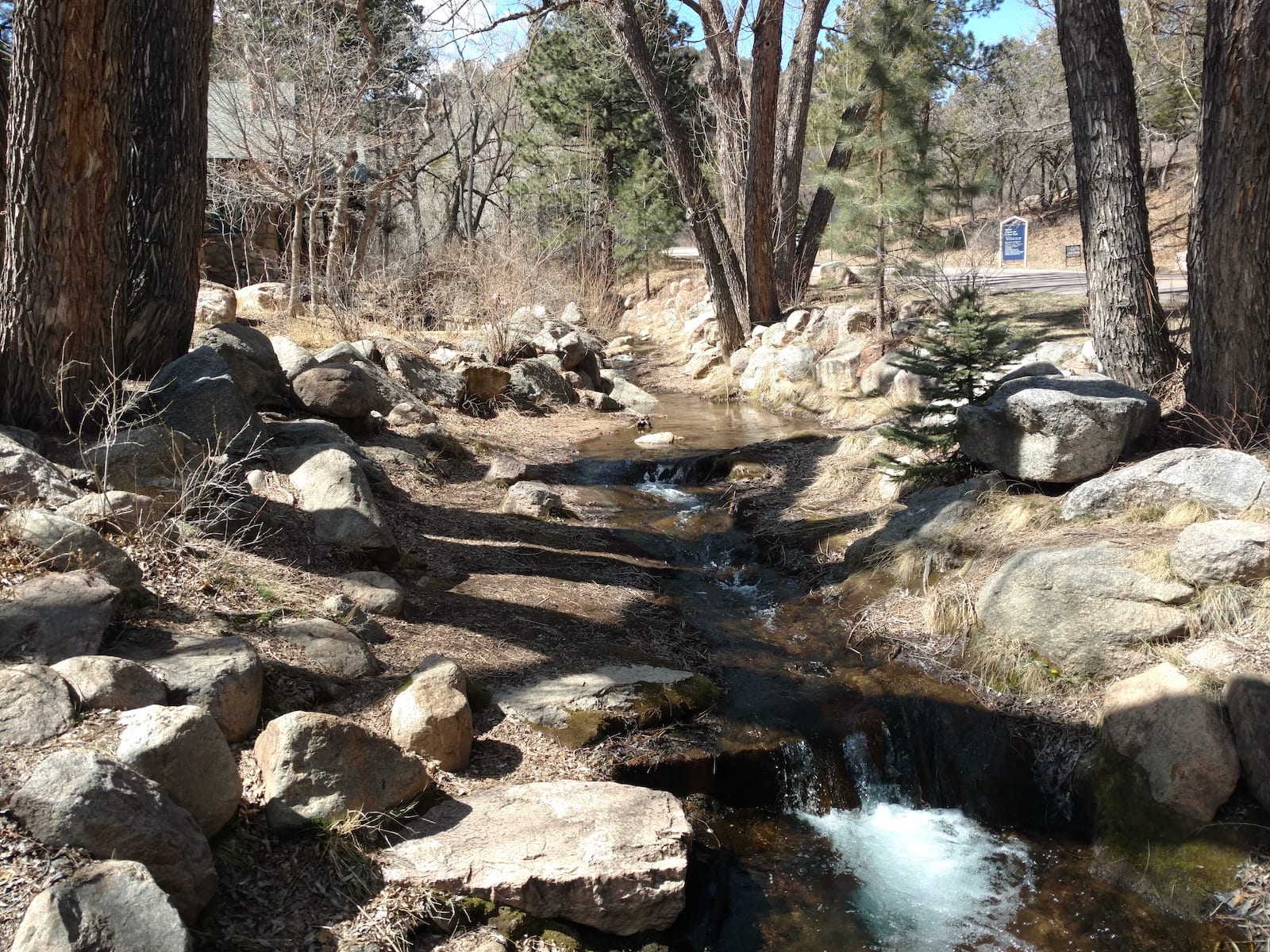 There's a reason that millions of visitors flock to Colorado every year–and it's not just for the world-class skiing and boarding. It's almost overwhelming how much there can be to do and see on a vacation in this incredible state, but if you want to take advantage of your time in the mountains, we have you covered.
Looking for more fun things to do around Colorado Springs? Take a look at our one-day sample itineraries to help get you started planning your next visit to this wonderful city. We've also summed up both the popular and unusual tourist attractions in Colorado Springs. Enjoy your visit to Olympic City USA!
If you'll be visiting the Mile High City as well, we put together a list of free things to do in Denver. Plus this handy guide on how to get from Denver to The Springs, and vice-versa. It covers a number of routes and methods of transportation between cities.