The Penrose Heritage Museum tells the story of the Pikes Peak region with exhibits showcasing the local heritage and history. The artifacts that are shown in the museum come from the collection of historical artifacts owned by Julie and Spencer Penrose, well-esteemed philanthropists in Colorado Springs.
Exhibits
Founded in 2005, the museum records the Penrose legacy through artifacts including 15 race cars from the Race to the Clouds (one of the first automotive sports events ever held in the United States). There are also western cultural artifacts and a collection of 30 horse-drawn carriages.
The legacy of the Penrose family is an old and well-established one, ranging from the 1915 building of the Pikes Peak Auto Highway, the creation of the Pikes Peak International Hill Climb event in 1916, and the building of the Broadmoor Hotel in 1918.
The Penrose family was also responsible for some of the iconic regional attractions, such as the Pikes Peak or Bust Rodeo (1937), the Cheyenne Mountain Zoo (1926), the Will Rogers Shrine of the Sun (1937), and the Colorado Springs Fine Arts Center (1936).
Admission
The Penrose Heritage Museum is the recommended cultural institution to visit for knowledge of local history, automotive sports, and transportation sports. Admission is free and the museum is built around self-guided tours taking up to two hours. Guided tours are available for museum visitors, without charge, but a reservation should be made in advance.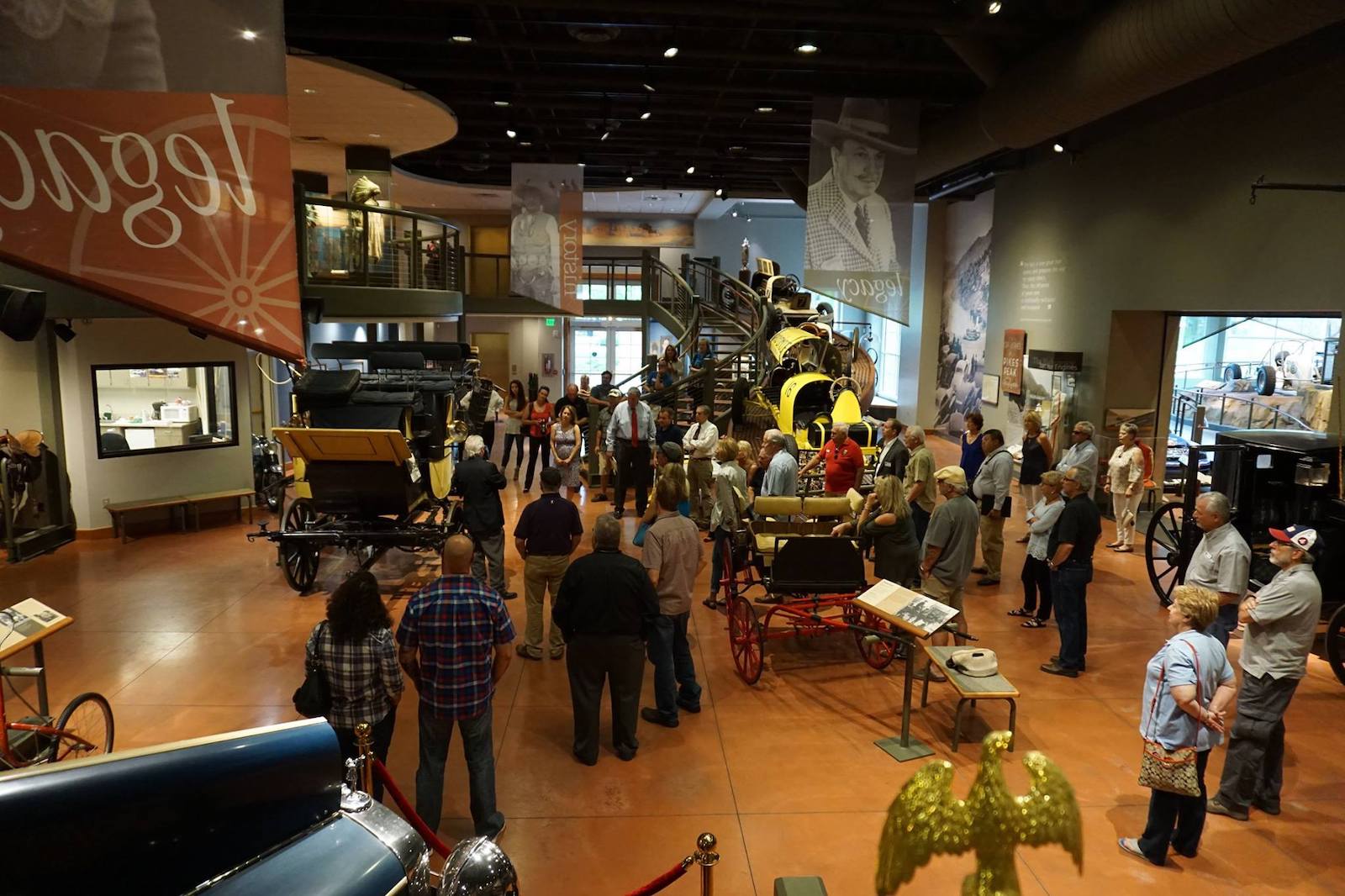 Details
Address: 11 Lake Cir, Colorado Springs, CO 80906
Phone: 719-577-7065
Season: Year-round
Website: elpomar.org…