The Stargazers Theater is a unique, domed concert venue bringing live entertainment to Colorado Springs. This tiered auditorium provides a range of seating options depending on the event: rows of chairs or bar stools are available, as is a large open space for banquets or dancing.
The hall can accommodate up to 550 guests and is available for both public and private events. Food and drinks are on site, and 250 free parking spaces are available on a first-come-first-served basis. It's ADA accessible and provides a wonderful gathering place for locals and visitors alike.
History
The Stargazers Theater has been around since 1969, though then it was known as the United Artist Cinema. It stands as a testament to the architecture of Vincent G. Raney, most of whose buildings have fallen into disrepair and be forgotten or demolished.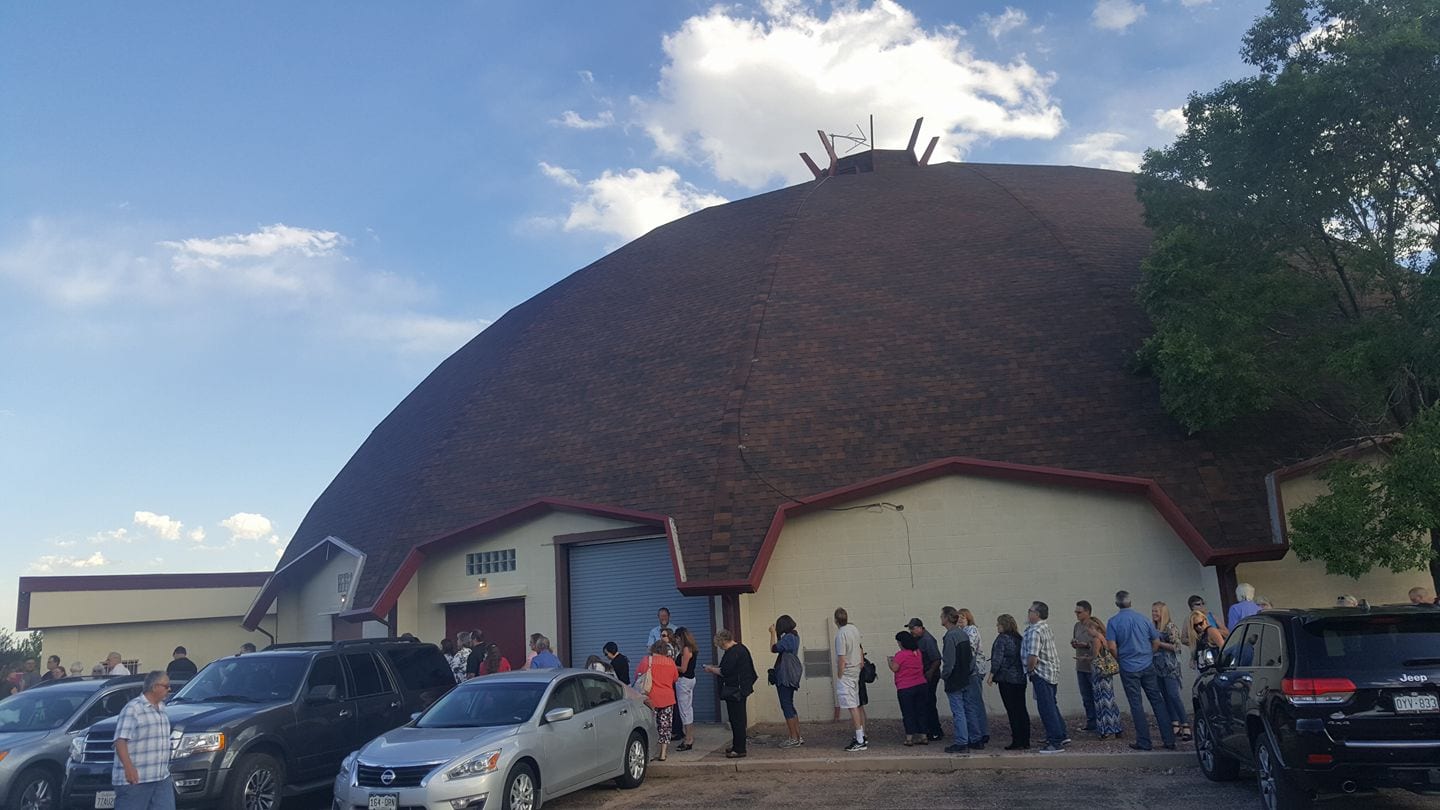 A sister to Stargazers Theater and one of Mr. Raney's last remaining works lies in Hollywood, California. The dome-shaped Cinerama Theatre on Hollywood Boulevard is still as eye-catching today as it was when it first opened its doors, similar in design to the Stargazers.
In 2008, the Hooton family bought Stargazers Theater and began renovations. The time-intensive work included painting, polishing, and refurbishing everything. A new sprinkler system was installed to aid in fire prevention, and the dome roof was repaired and improved.
The theater reopened in 2009, fully renovated and more beautiful than ever. Since then, it's become a favorite part of the Colorado Springs community, welcoming thousands of visitors each year.
Event Information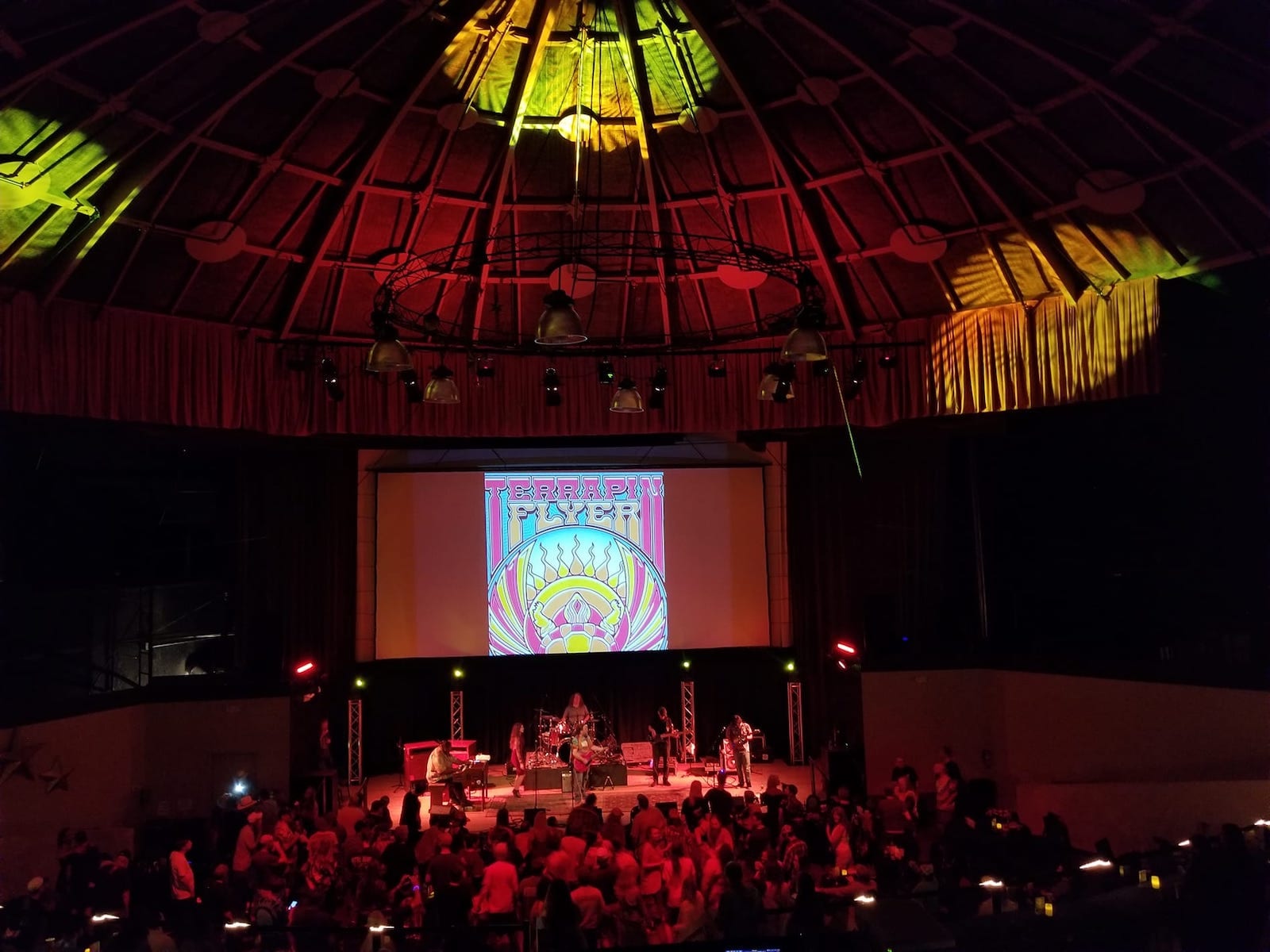 There's something for everyone at the Stargazers Theater. Events are added throughout the year, and there is no shortage of space, fun, or variety.
Live Concerts
Tribute Bands
Music Festivals
Fundraisers
Corporate Events
Full-Service Bar
Casual Dining
Theatrical Productions
Come for a night and you'll be hooked for a lifetime.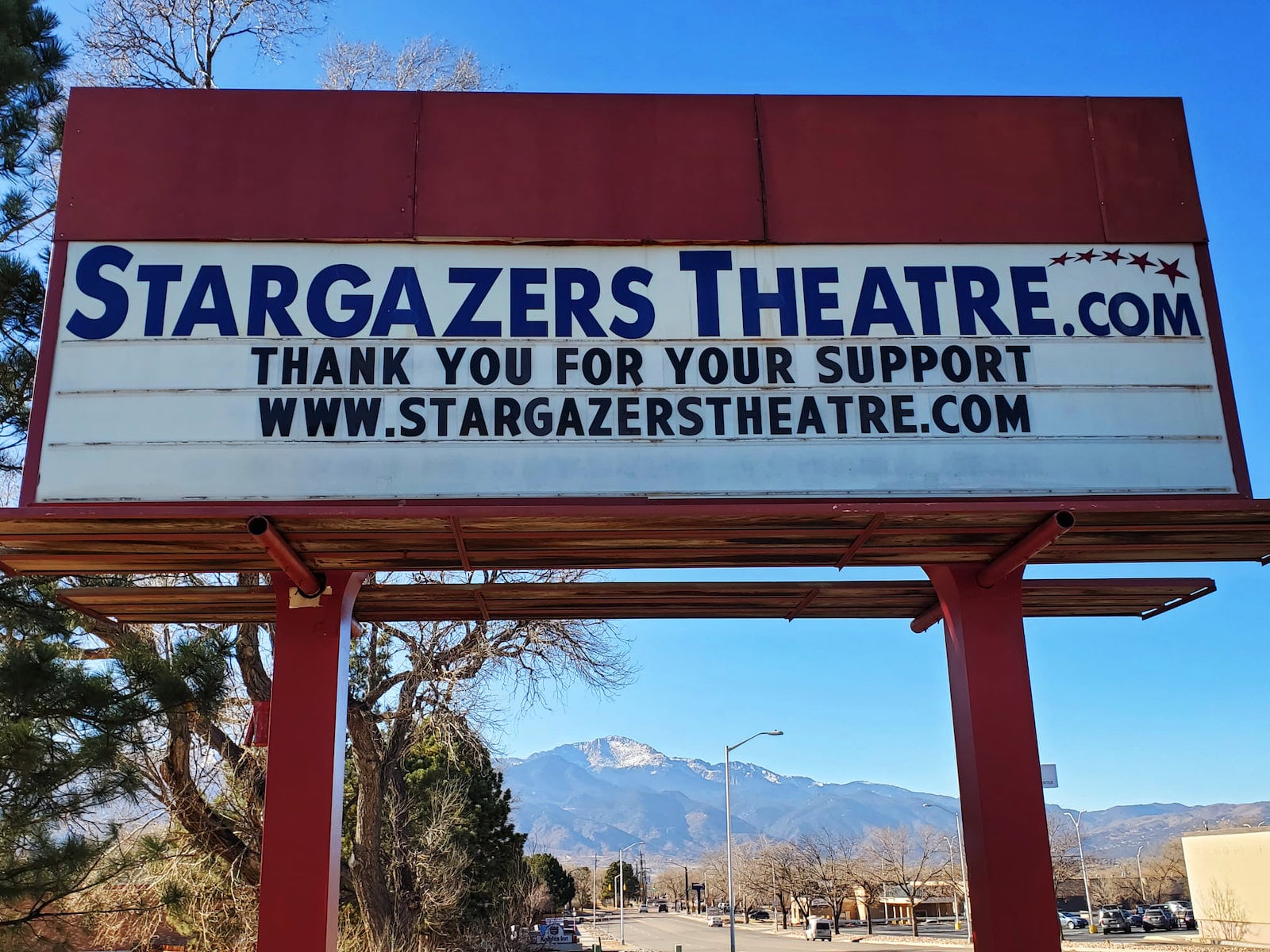 Details
Address: 10 S Parkside Dr, Colorado Springs, CO 80910
Phone: 719-476-2200
Website: stargazerstheatre.com