The Rocky Mountain Motorcycle Museum and Hall of Fame was established in March 1992 as a non-profit and educational corporation, which is supported by the public. Administered by volunteers, the museum is dedicated to the preservation of motorcycling and its related history.
Motorcycling memorabilia are displayed to showcase early American motorcycle developments, with more than 75 classic and antique motorcycles (fully restored and operational) dating from 1913 to 1983 as part of the museum exhibitions.
The motorcycle brands include well known names such as Harley-Davidson, Excelsior, Ariel, Indian, Mustang, Honda, Panther, Triumph, Cushman and BSA. The museum also shows authentic period photographs and other miscellaneous memorabilia including signs and toys.
Exhibits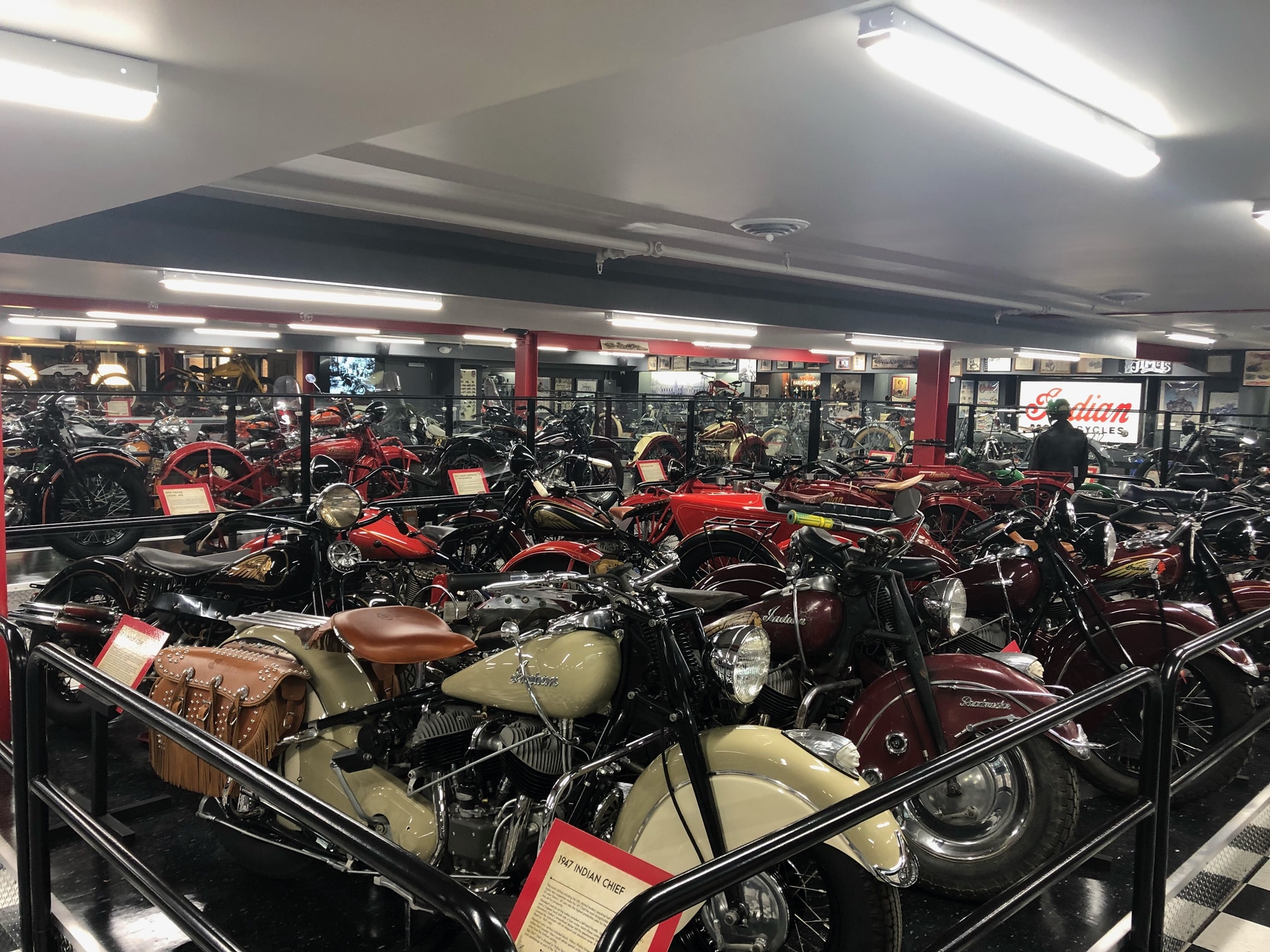 The photograph collection at the Rocky Mountain Motorcycle Museum are exceptional visual records of motorcycling history, with detailed captions on each photograph explaining the subject and event captured. The museum walls are covered in original artwork, rare prints and sculptures. The museum is also home to an extensive collection of motorcycle factory literature.
The library combined with the impressive knowledge of staff members familiar with motorcycles and motorcycling history provide an educational experience unlike any other. Visitors interested in acquiring copies of library literature to expand their knowledge and assist in their personal projects may request material from volunteers.
The Rocky Mountain Motorcycle Museum and Hall of Fame dedicates a significant part of its location to genuine memorabilia of the period, art, literature and photographs. Patches, pins, banners, trophies, accessories, clothes, dealer signs, sidecars, and banners are on display, along with leather apparel that has seen much love and wear over time. These bits and pieces of history are a precious window into the past of an industry and hobby that has touched many lives.
Admission
Located on the second floor of 19 N Tejon St the Rocky Mountain Motorcycle Museum and Hall of Fame is tended by passionate volunteers with a wealth of knowledge in American motorcycling history. Entry to the museum is free of charge. The museum is open on Wednesdays through Saturdays from 11am to 8pm and open on Sundays from 11am to 6pm.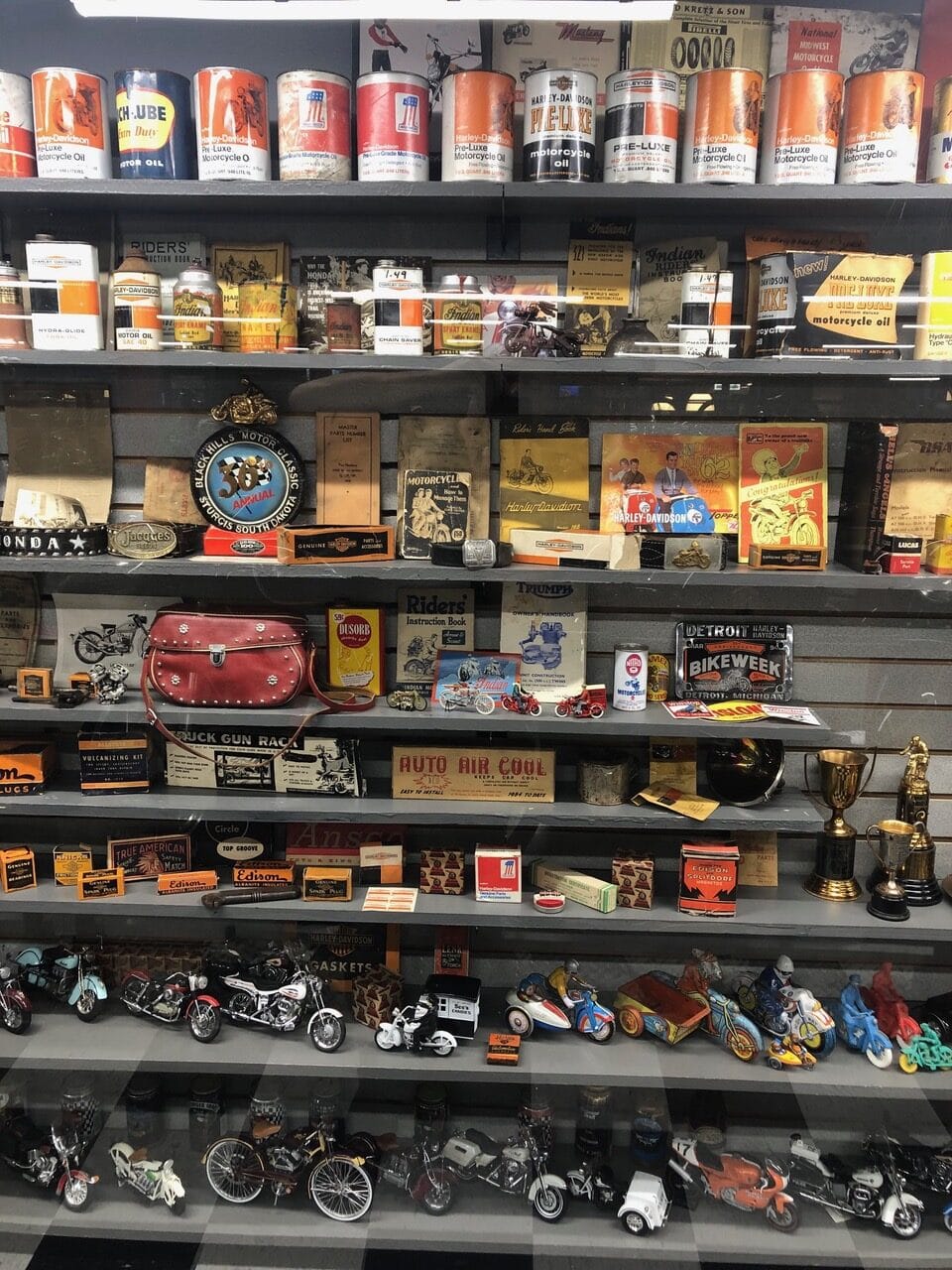 Details
Address: 19 N Tejon St, Colorado Springs, CO 80903
Phone: 719-487-8005
Season: Year-round
Website: themotorcyclemuseum.com