One of the most overlooked aspects of Colorado Springs' charm is the warm presence of its amazing art galleries throughout the city. The downtown area is especially loaded with friendly and welcoming galleries.
If you're looking to visit a huge array, we highly suggest taking a look into the Colorado Springs Art Walk. It runs a shuttle on the first Friday of every month, which visits a variety of art galleries in Old Colorado City, Manitou Springs, and Downtown Colorado Springs.
On the contrary, if you'd like to put together your own tour of the best art galleries in Colorado Springs, check out the list we've created for you below. The arts scene in Colorado Springs is growing larger every day and many of these galleries contributed to that rise. Our list encompasses both the old and the new arts culture in the city, and offers something for anyone, whether an amateur or long-time arts enthusiast.
Best of all, most of these galleries boast very affordable prices on their pieces. So if you fall in love with a painting, sculpture or piece of jewelry, you may be able to take it home that day.
Cottonwood Center for the Arts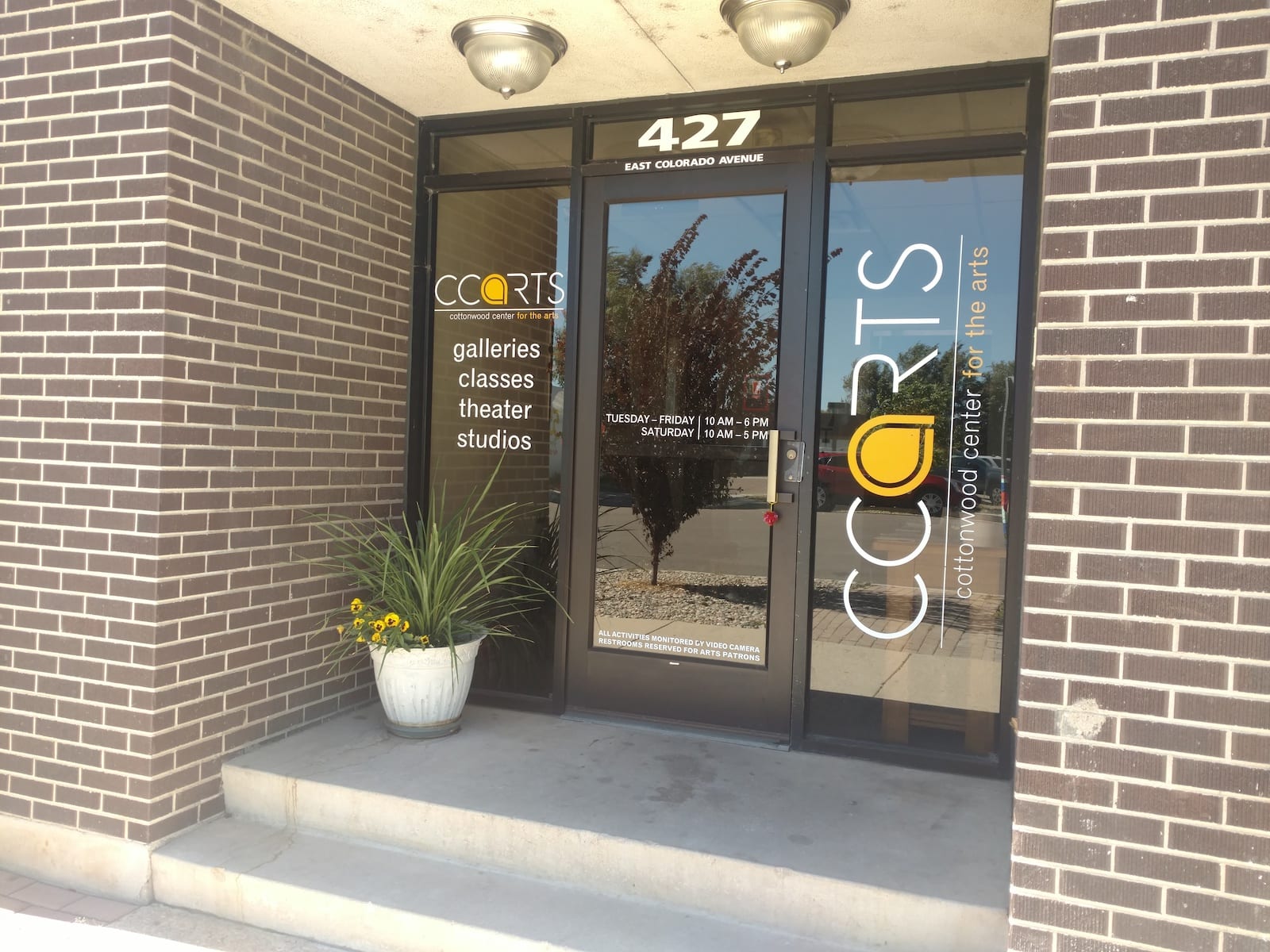 Cottonwood Center for the Arts is far more than just an art gallery. It's a bustling hub for local established artists and amateurs alike, with 80 studios available to rent, endless workshops and classes, and monthly open submissions that anyone can enter.
Cottonwood is located in an old office building and its hallways are a maze, with art from its residents decorating just about every wall available. One thing that Cottonwood emphasizes is their mission to promote creative expression, no matter what that might look like for you. They want to set themselves apart from the more pretentious art community and let the public know that art is a pursuit everyone should take up, whether you aim to become a professional or not.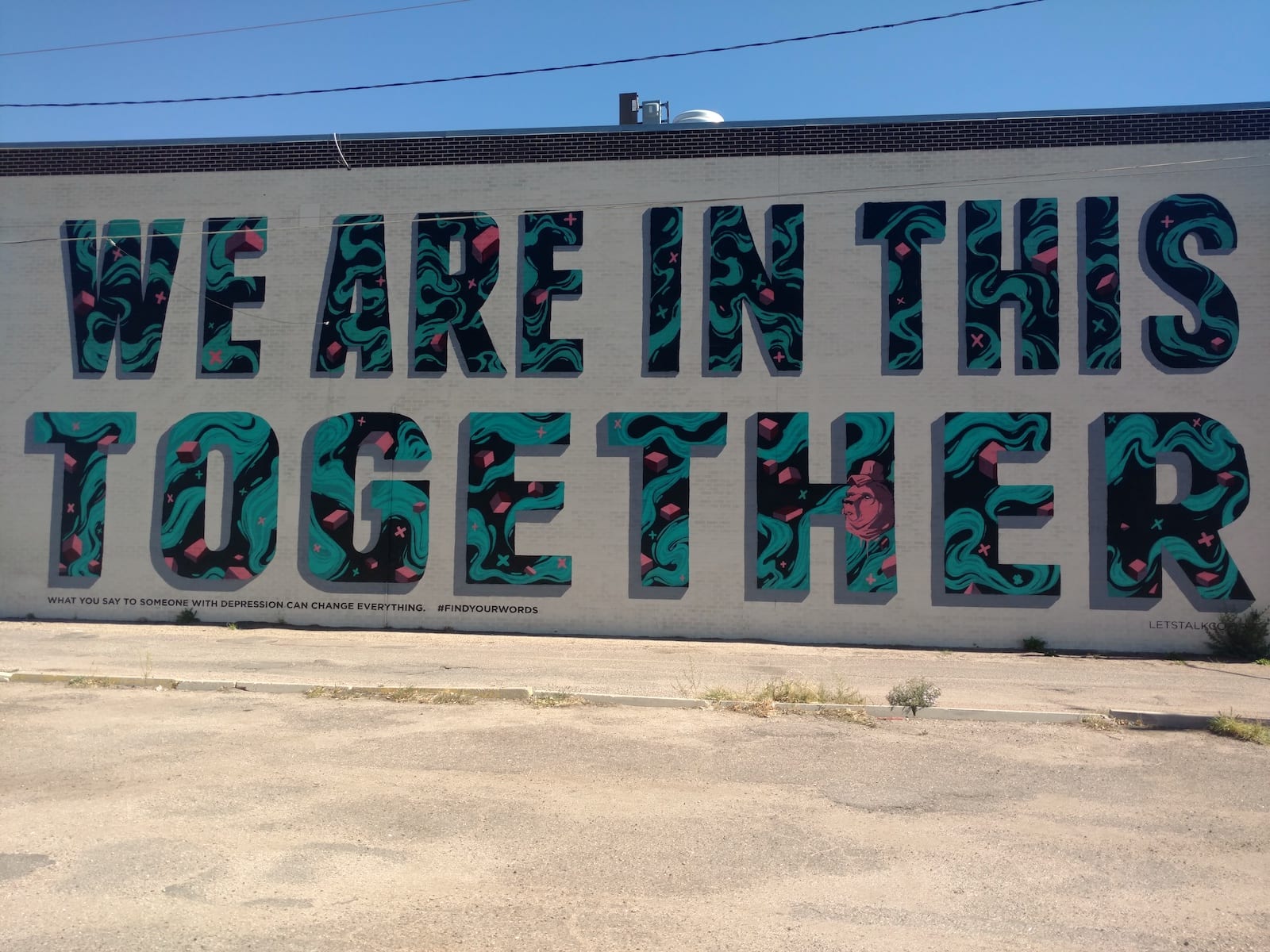 It's funded entirely by its own programs, with no endowments or grants, meaning that there are truly no limitations to the classes and programming that they offer to members. That doesn't mean they skimp on the community efforts, however: each month, there is time reserved in the pottery studio for veterans to come and create their own little piece of self-expression.
Whether you're just visiting for the monthly Art Walk exhibition or you'd like to take advantage of the classes and workshops to enhance your skills, you'll find that Cottonwood's kind staff is there to help with anything.
2. Kreuser Gallery
This gallery was first established in 2011 by Abigail Kreuser. She is a long-time Colorado Springs resident and photographer whose passion for local art led to the creation of this incredible gallery. Kreuser rose from humble beginnings displaying her work in her family's coffee shop, and her gallery is the realization of a long-held dream to give a voice to local artists. Today, the gallery sometimes still serves her family's excellent coffee, as a reminder of that hard-working start.
Kreuser Gallery is a spot for not just established artists, but also up-and-comers as well. Local art displays rotate each month, showcasing a variety of styles and mediums from across the region.
Many have spoken about the influence that Kreuser has had on them. She has given a venue to lesser-known artists, which helped to shine a spotlight on their work and give them more chances to succeed.
If you want to visit one of the rising forces in the Colorado Springs art community, Kreuser Gallery is one you should add to your itinerary. You'll find not only amazing art, but a great community spot as well.
3. G44 Gallery
Gundega Stevens has always had a passion for the arts. After graduating with two art degrees, Stevens moved back to Colorado Springs to open up G44 Gallery in 2012, a space dedicated to one-person contemporary exhibits.
G44 has since become a destination gallery, showcasing some of the best quality works from artists within the Pikes Peak region. Stevens also strives to choose art that is personable and welcoming to first-time gallery visitors. It hopes to make art more accessible to everyone from amateur art-lovers all the way up to long-time curators.
G44 Gallery is a well respected establishment and worth visiting for all types of art enthusiasts. Whether you've come to town just to visit G44 or you're looking for a unique attraction to entertain yourself on a hot day, there is plenty to enjoy at this art gallery.
4. Gallery 113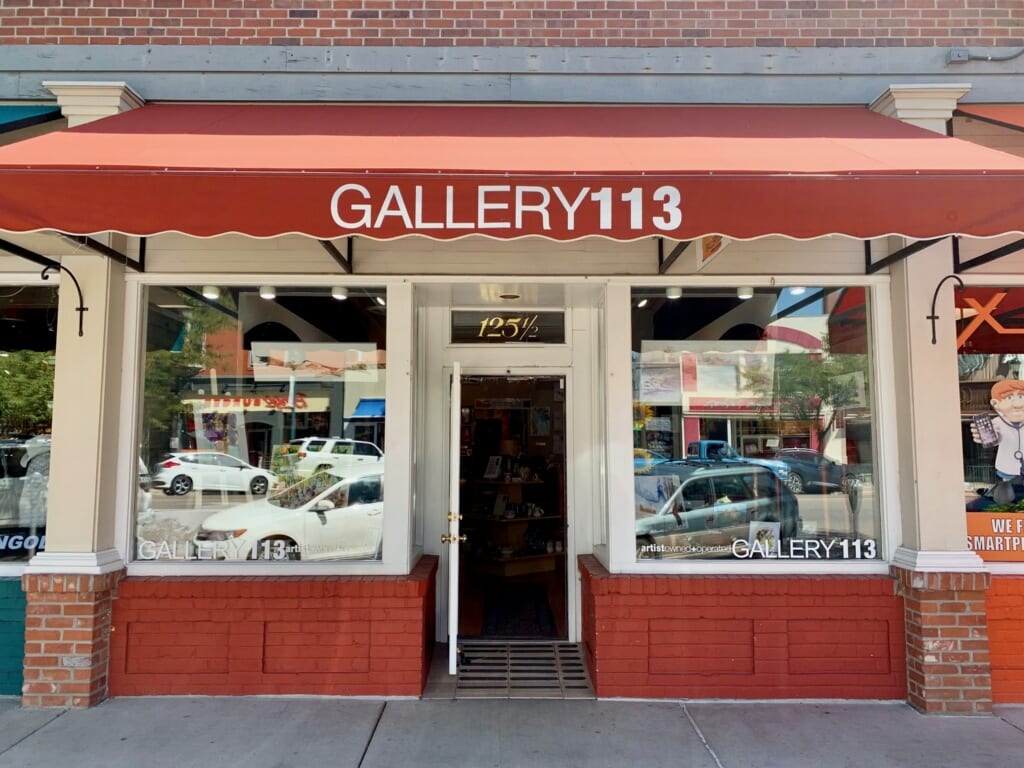 Gallery 113 is a unique artist's co-op gallery right in the heart of downtown. This gallery won a Best of Springs Award from The Independent in 2019 and once you enter the carefully curated space, you'll understand why. Not only is there a wide array of different kinds of art displayed from 21 different artists in the region, but the prices are also quite affordable, with all of the proceeds going right back to the artists.
The art displayed in Gallery 113 runs the gamut, from paintings and pottery to ceramics and woodturning. If you're looking for a unique gift or just some beautiful expression to decorate the walls of your home, Gallery 113 is the perfect place to take a look at.
No matter where your artistic interests lie, there will be something beautiful in Gallery 113 that will catch your eye.
5. Art 111 Gallery and Art Supply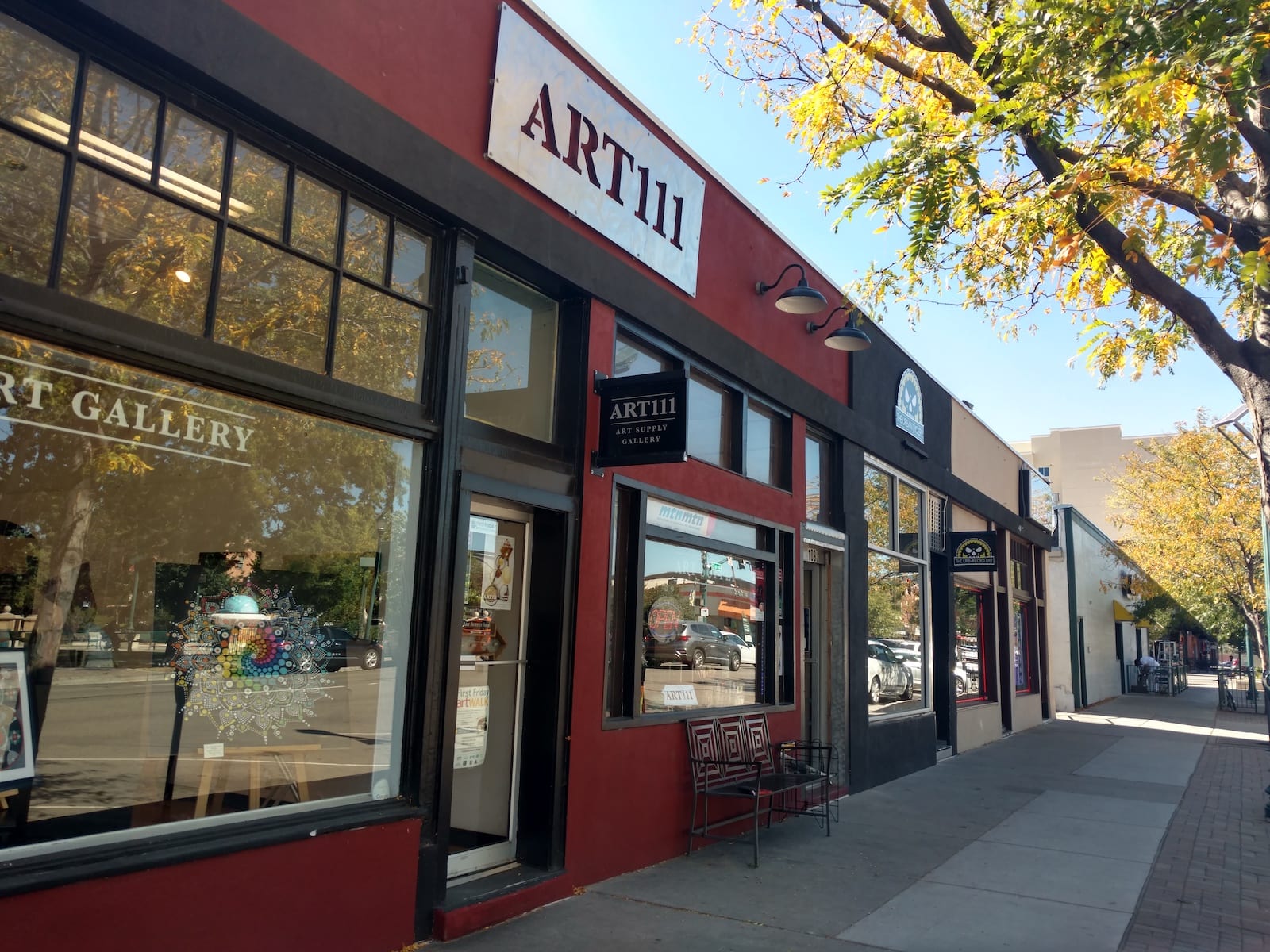 This is a multifunctional space–not only do they sell art supplies, there is also a gallery space for local artists to show their works.
They have a great selection of pens, brushes, and paints, along with a helpful staff that can order any rare art supply you wish to get your hands on. Located right next to Acacia Park, Art 111 first got its start as a contemporary art gallery and has since expanded into the art supply world.
Pieces rotate monthly, so there's always something new to check out in this unique space. Support local art and pick up some of your own art supplies at the same time at Art 111 Gallery and Art Supply.
6. Arati Artists Gallery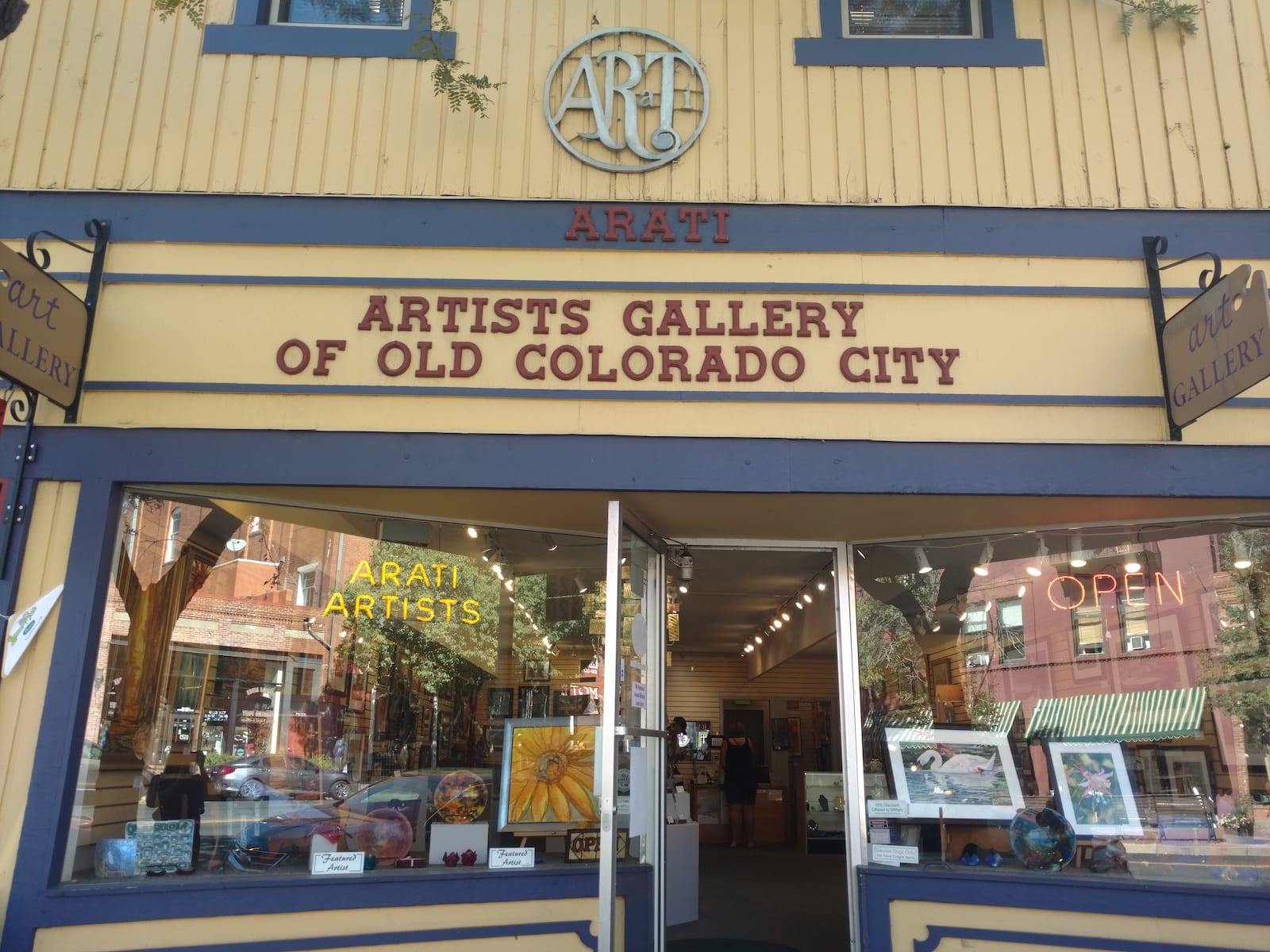 This stately shop is of the oldest art galleries in Old Colorado City, founded over four decades ago in 1977. It sits right off of Colorado Avenue, with a charming old sign and beautiful pieces on display in the window.
Arati is a cooperative, with 22 artists in residence who not only display their work in the shop, but also work there as clerks. They each contribute to the space where their art is displayed. This offers an interesting experience, as you're able to talk to the artists about their own work while you peruse the selection. Not many art galleries allow you to do that!
The gallery offers a unique selection of varying mediums and styles, and like most of the others on our list, these pieces are affordable to the average art-lover. There is a big movement in Colorado Springs to make art more affordable–something that every art enthusiast can get behind.
Arati Art Gallery is also a stop on the Art Walk that happens each month, so stop by for refreshments and new exhibits on the first Friday of each month to see what's new.
7. Hunter-Wolff Gallery
The Hunter-Wolff Gallery is located just across the street from Arati Art Gallery and is also another stop on the Art Walk, so the two are easy to visit in tandem.
It offers a slightly different feel, however, with a more expansive gallery that features a huge variety of art. The artwork ranges from affordable glazed pottery all the way up to museum-quality fine art. Founder Sharon Wolff personally selects each piece herself from amongst the finest artists in Colorado, and you can see the quality that goes into each and every one.
This gallery has a long and illustrious reputation in Old Colorado City, but also offers something for those looking for a unique, affordable hand-made gift for their loved ones. It truly is the best of both worlds, not to miss on your walking tour of the old city or during the next Art Walk.
The Rising Colorado Springs Arts Scene
Colorado Springs may not yet be world-renowned for its art scene, but that is rapidly changing with both the emergence of new galleries as well as the continued service of the old-timers who helped to establish a love for the arts in the region.
If you're looking to visit many of these galleries all in one night, keep the Colorado Springs Art Walk in mind to enjoy a night of art on the town with the entire community. Or, if you're planning your own visit, be sure to check ahead as many of these galleries have varying hours.
There are so many ways to explore Colorado Springs' unique dedication to art and self-expression. There is sure to be one in town that's the right fit for you. Add one of these offbeat attractions to your Colorado Springs itinerary as well.