Take a walk through downtown Colorado Springs one afternoon and you might be surprised to see how many pieces of art line the streets, inviting you to inspect every nook and cranny for more. One thing that a lot of tourists and visitors don't get the time to appreciate is the arts culture that Colorado Springs has cultivated–but there is a solution.
The Colorado Springs ArtWalk, which spans Downtown Colorado Springs, Old Colorado City, and Manitou Springs, is a great way to see all of what the arts in the Springs has to offer you. This expansive tour of art galleries in the city runs on the first Friday of each month, April through December.
The event boasts free admission and live demonstrations, as well as a shuttle to allow you to explore each destination on your own terms and in your own time.
Stops on the ArtWalk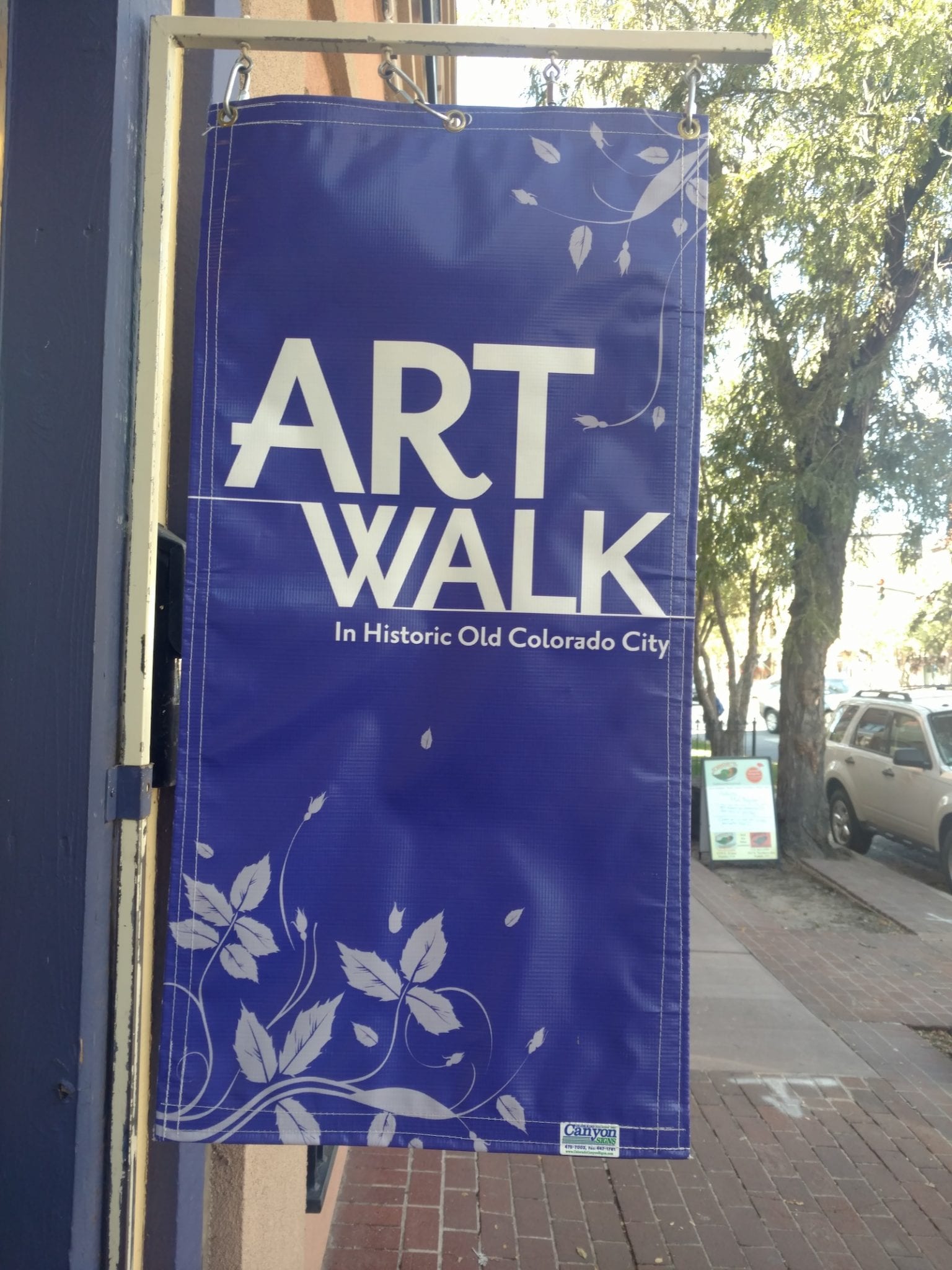 If you don't have much time to see all of the art that Springs has to offer, the ArtWalk offers a unique experience that packs the city's art scene into one dazzling night. Read on to learn more about this wonderful event and find out how to participate to support the Colorado Springs art community.
ArtWalk in Downtown Colorado Springs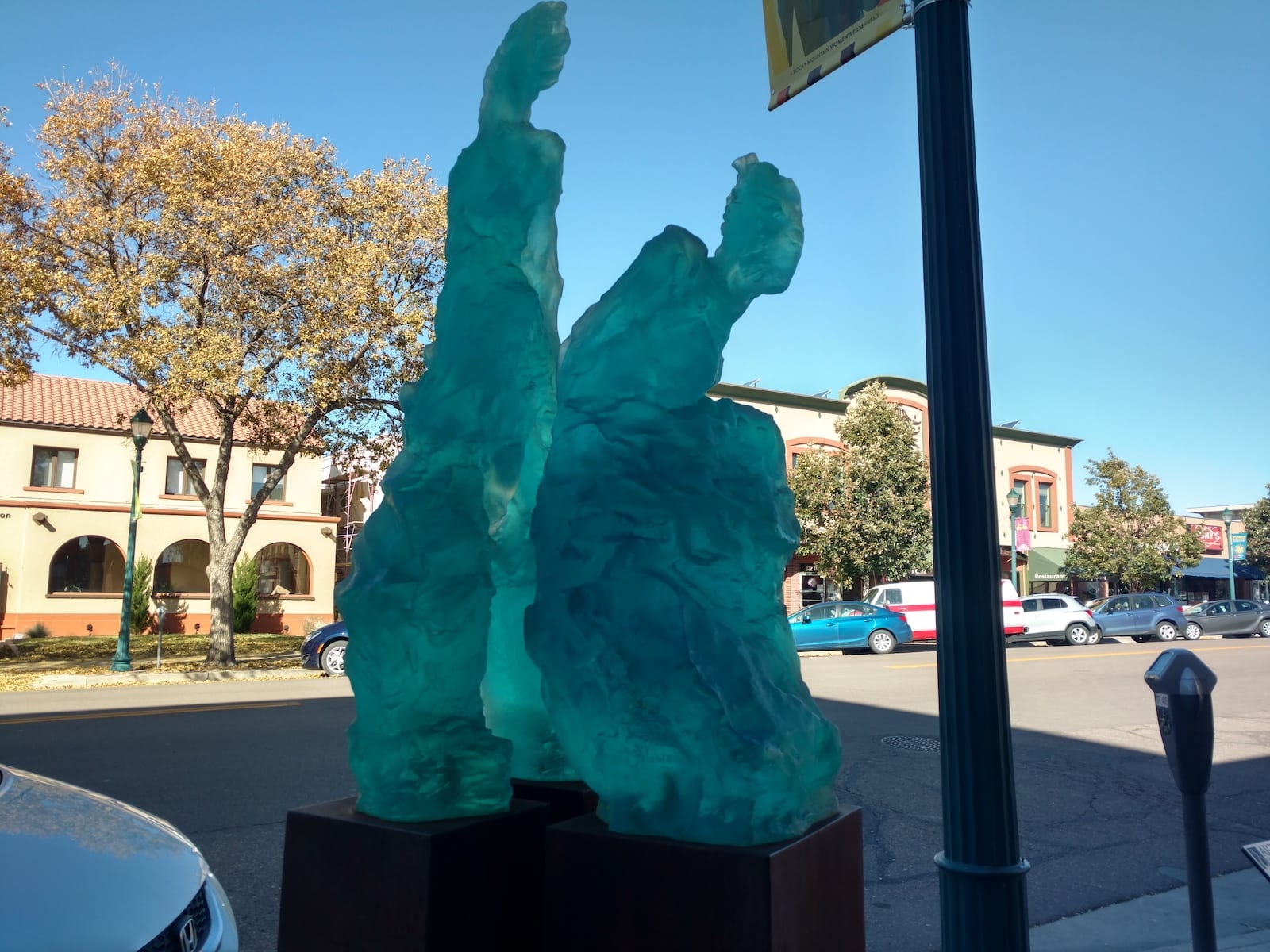 The easiest place to start your night walk through art in Colorado Springs is at the Cottonwood Center for the Arts. Get there early, as parking fills up fast for this event!
You won't regret checking out Cottonwood, an expansive arts center that always celebrates the First Friday ArtWalk with new pieces and themed galleries for visitors to explore. You'll find refreshments and snacks in each large gallery room, inviting you to stay and gaze awhile at the pieces on display.
This arts center has been pivotal in organizing the ArtWalk and it's a great first stop on your tour. Take some time to explore the winding hallways lined with interesting and innovative pieces–it's sure to be an adventure in its own right.
Once you're done at Cottonwood, you'll be able to catch the short ride into the heart of downtown. The shuttle stops right next to Acacia Park, to allow you to visit Modbo Gallery, Art 111 Gallery and Art Supply, and Gallery 113.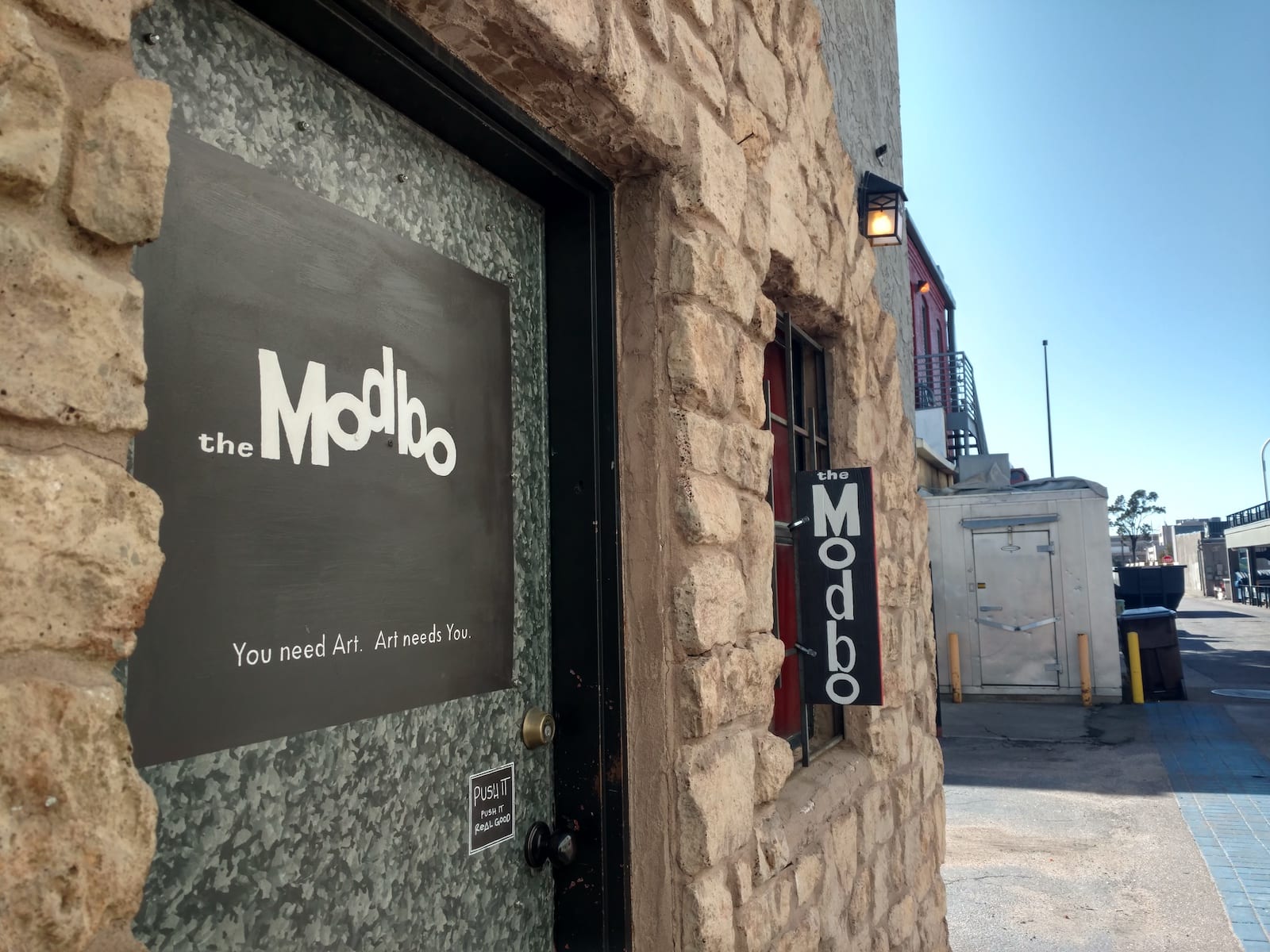 The Modbo, winner of multiple Best Ofs from the Colorado Springs Independent, is only open on Friday evenings, so this is your chance to check out all of the new contemporary pieces that they've curated. This amazing little gallery is set in an alleyway on Bijou, between Cascade and Tejon. Even just walking into that magical alley lined with colored lights is a treat. Right next door you'll find Modbo's sister gallery, SPQR, which is filled to brimming with experimental art.
Once you're done there, just up the road is next stop at Boulder and Tejon. It's a short enough distance that you can walk it if you choose, and on the quieter side of downtown you'll find the Kreuser Gallery and the SOLA Gallery. On your way, you'll pass many of the pieces that the city features in Art on the Streets, an initiative to line Tejon Street with local art. One of my current favorites are "The Hoodoos", which resemble the geological structure they're named after, but look as if they're made of ice or blue crystal.
The last stop before Old Colorado City is the historic Depot Arts district, which features The Bridge Gallery, a contemporary space located inside of an early 20th century granary. One great thing about The Bridge Gallery is the gift shop, where you'll find affordable art pieces for less than $150, so take advantage if you need some creative energy in your home.
ArtWalk in Old Colorado City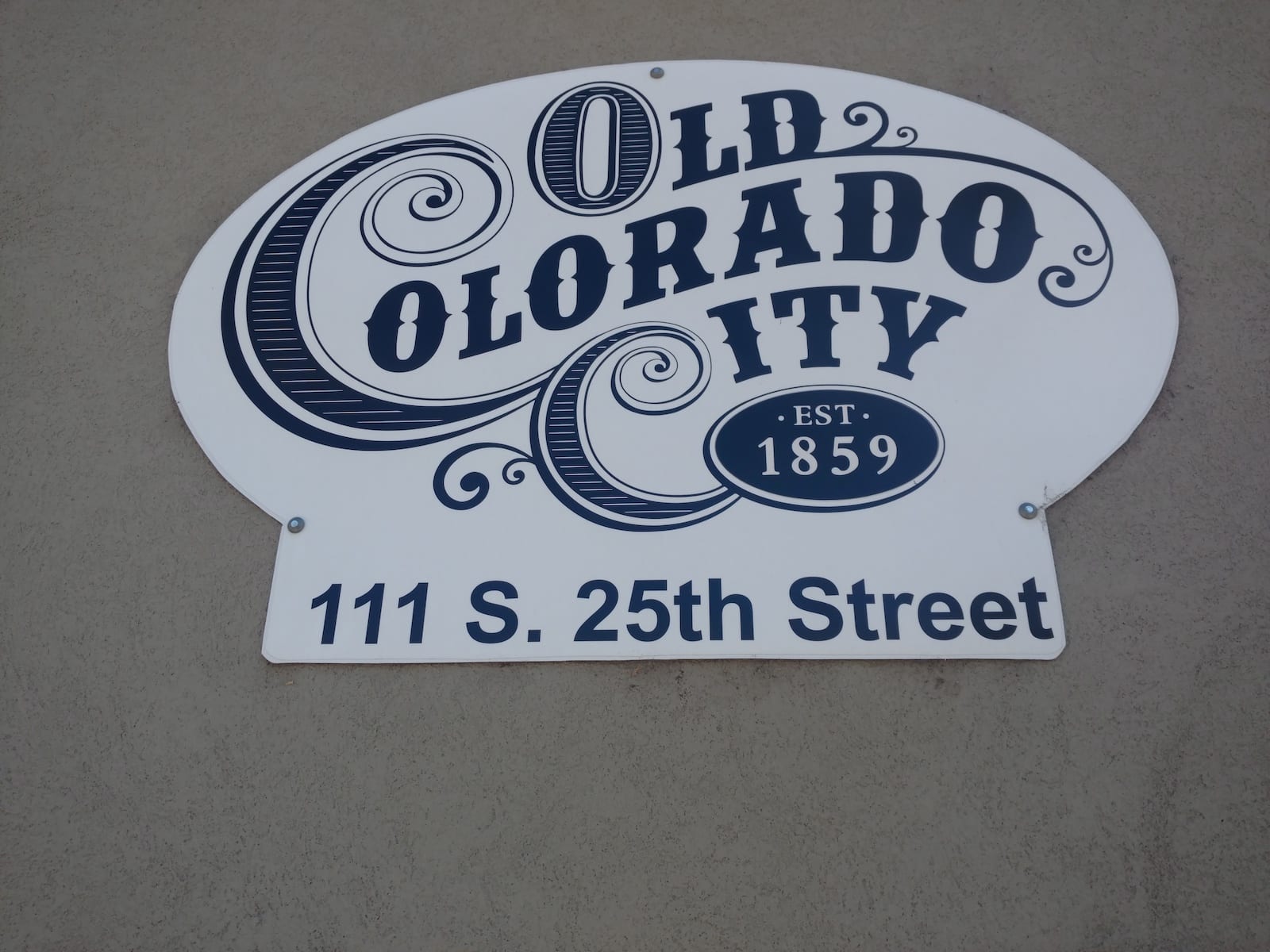 The last stop before transferring buses to get to Manitou Springs is Old Colorado City, just west of I-25 on Colorado Avenue. The oldest part of Colorado Springs, historic Old Colorado City was established in 1859 and the main drag still retains the same old West feel it did centuries ago. Whether you're on the ArtWalk or not, it's always a pleasure to stroll the streets and see the old buildings and cozy shops.
Hunter-Wolff Gallery and Arati Gallery both made our list of the top art galleries in the Springs and are easy to access on the ArtWalk, but you'll find plenty more places to choose from in OCC. Stop by Squash Blossom, whose specialty is beautiful handmade jewelry, or 45 Degree, where you can find gorgeous pet portraits and affordable prints. Trying to keep your wallet in your pocket can be hard at these two galleries–you just can't beat the prices of their gorgeous pieces.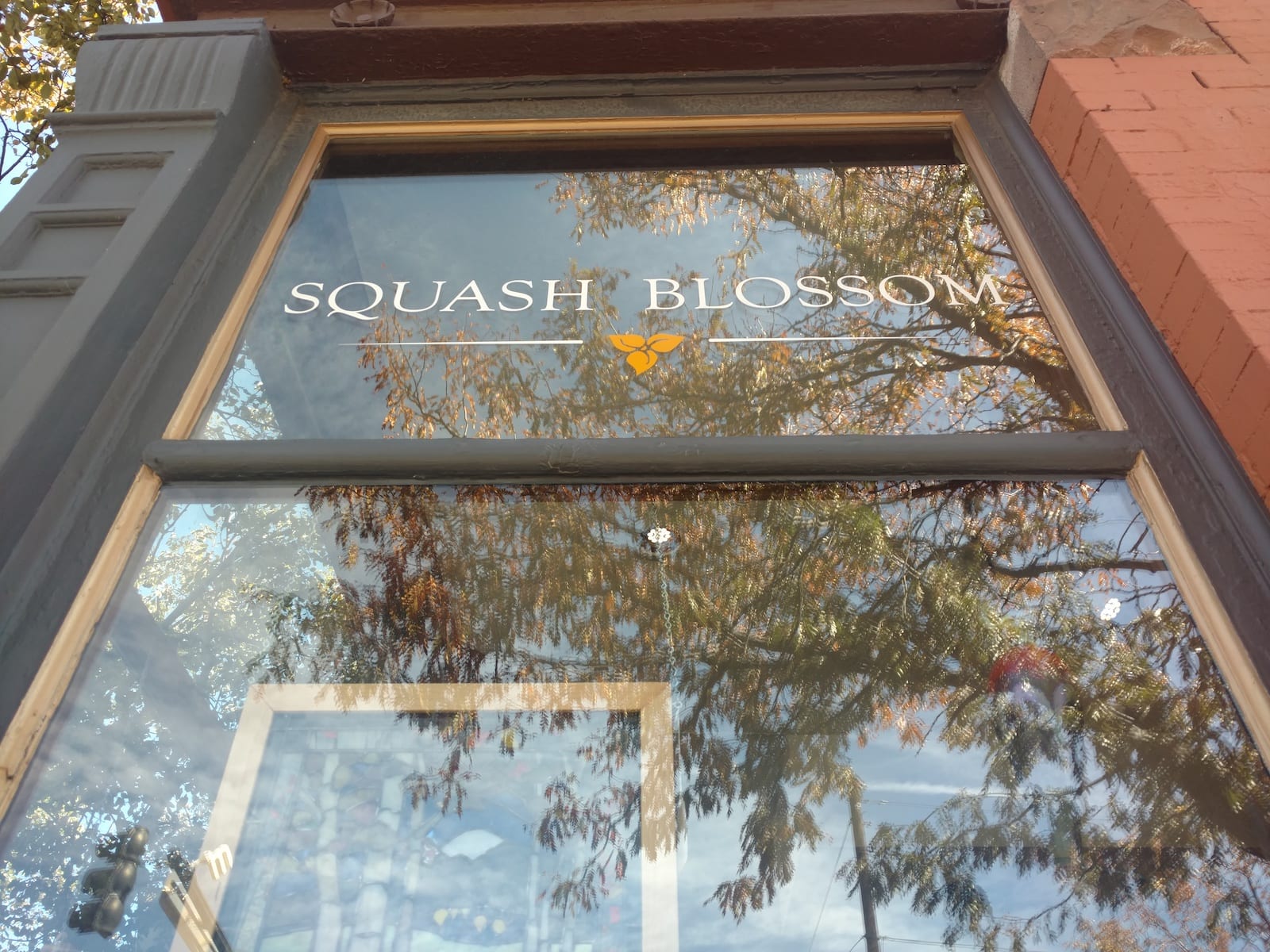 Colorado Avenue is lined with other interesting spots to stop in at, including The Chavez Gallery, Horse Alley Studio, and The Michael Garman Museum and Gallery, which was featured in one of our previous posts. Just take a walk down the street and you're bound to find an irresistible stop on the ArtWalk that catches your eye and encourages you to explore a little bit further.
It seems like the whole town comes out for ArtWalk, welcoming tourists and Colorado Springs artists alike, and it all started in OCC. Not only is this stop a great spot for art, but it's also the perfect place to take a break and grab a bite to eat during the ArtWalk. Check out Jake and Telly's Taverna, Front Range BBQ, or TAPAteria for a real treat to your taste buds.
Once you're done in OCC, transfer buses to your next destination: Manitou Springs.
ArtWalk in Manitou Springs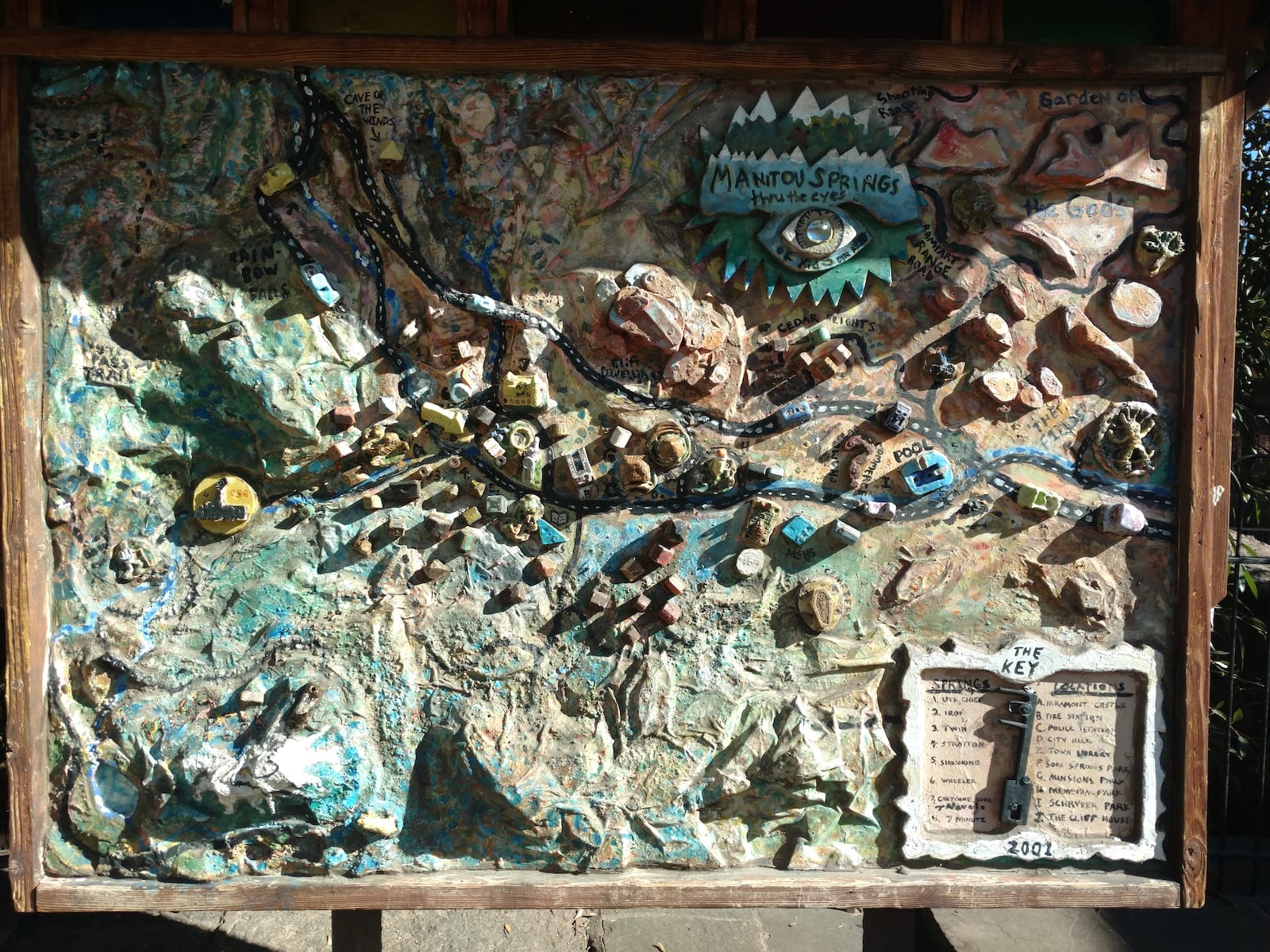 Manitou Springs has a vibe that's completely its own–and that goes for the art as well. This little town is worth a visit in its own right, but if you only have a few hours, the ArtWalk is the best way to see what this artsy town has to offer.
The first stop is the Wheeler Town Clock, which sits in the middle of downtown Manitou. The statue was donated by Jerome B. Wheeler, a business magnate in the 19th century, to commemorate that opening of the Manitou Water Bottling Company. It's the centerpiece of the town square. One of the nice things about the ArtWalk is that it not only features current artists–it also has an emphasis on the past as well.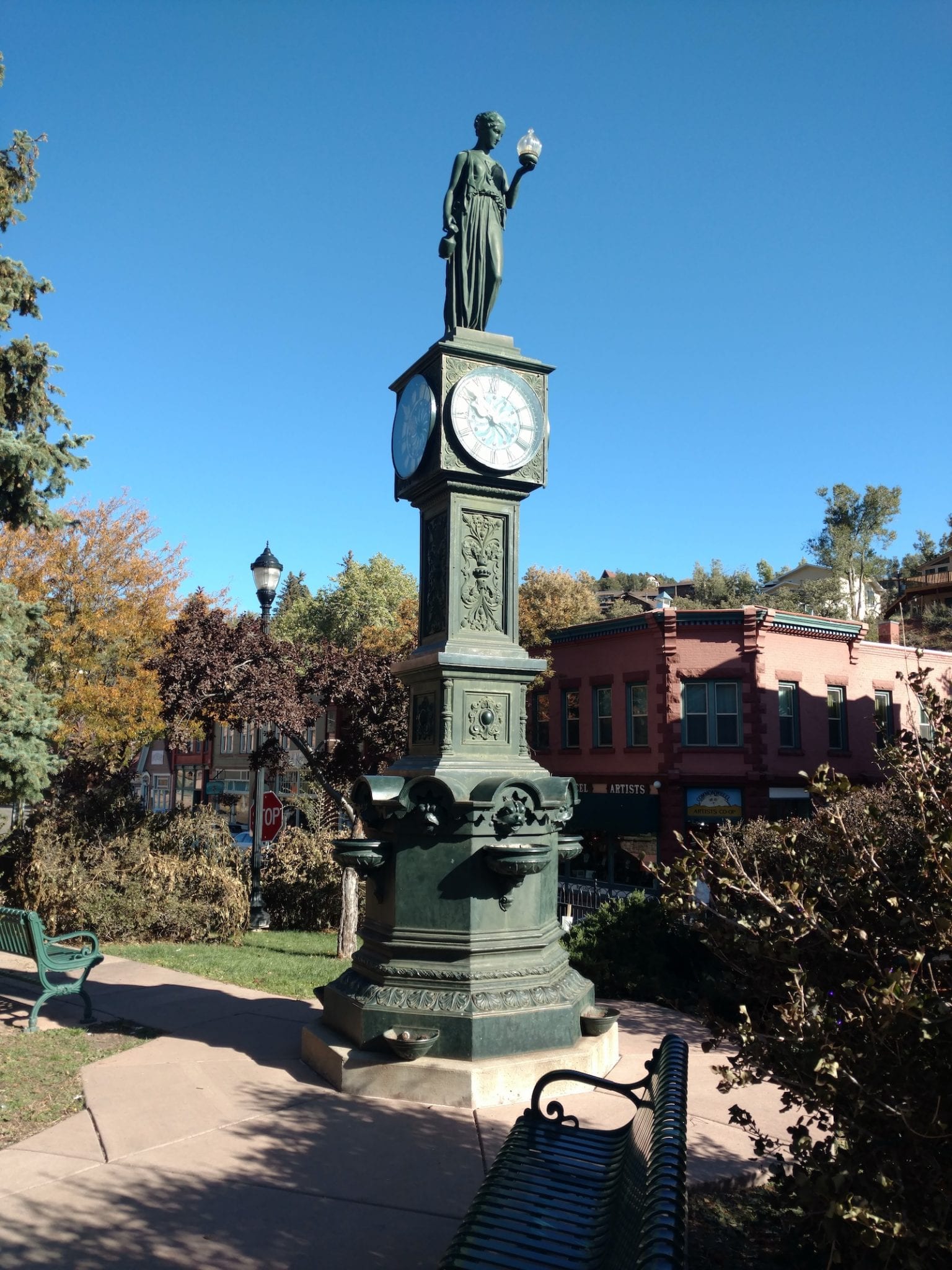 From the Town Clock, it's just a quick walk on over to the Commonwheel Artist Co-Op, a great gallery tucked away at the end of the Lovers Lane. Mountain Living Studio and Green Horse Gallery are also very close, and worth looking into for their offerings of beautiful art that can make amazing gifts for your friends and family.
The next stop is West Manitou, which will allow you to explore Darpino Studio Gallery and Mountain High Gallery & Gifts, as well as very close to Soda Springs Park. There you'll find many of the small springs that give Manitou its name. Take a few moments to explore this park, set on the Fountain River, and enjoy some peaceful time beneath the towering trees.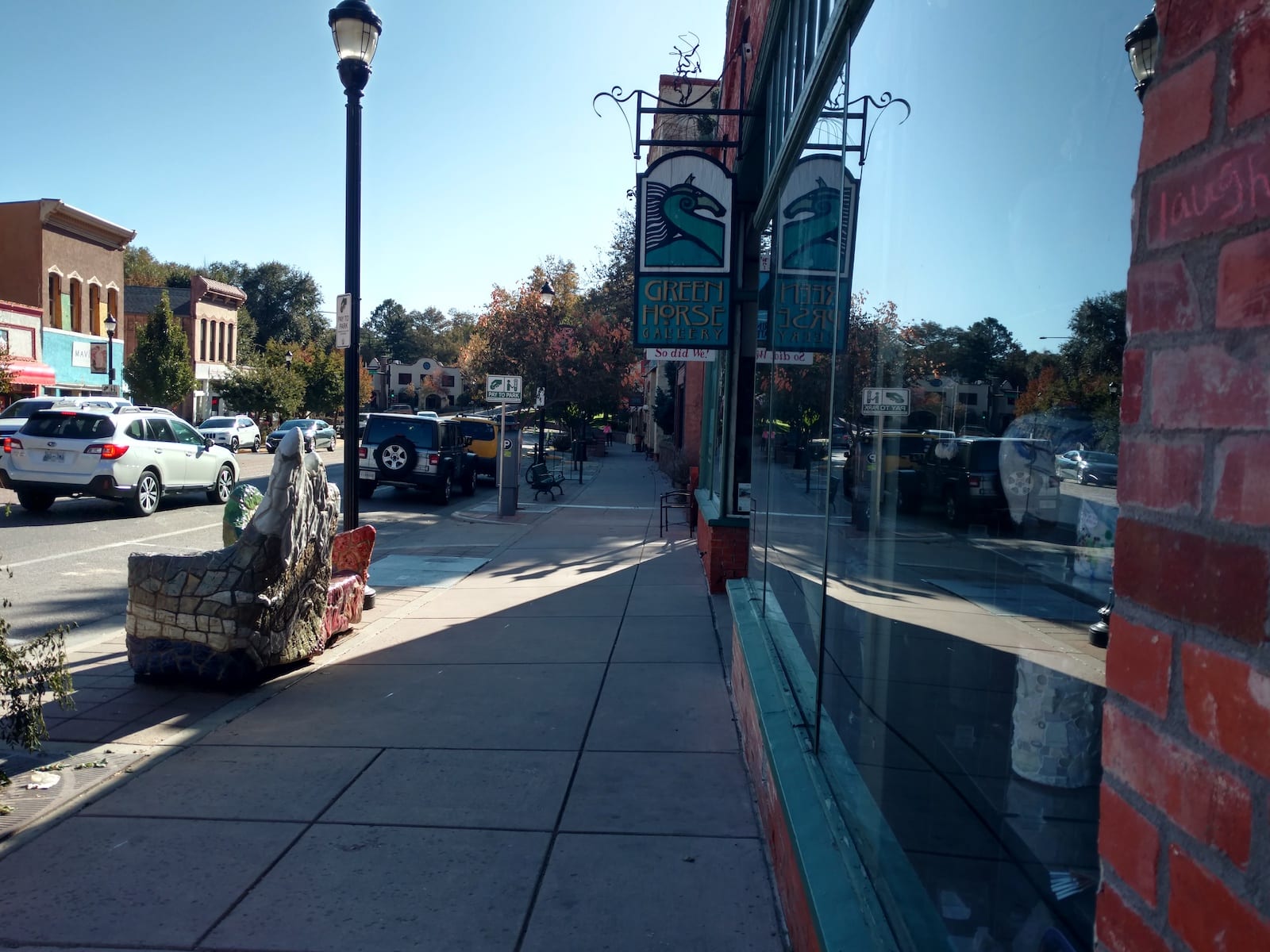 The very last stop of the ArtWalk is at the Manitou Art Center. The MAC, as it's lovingly called by locals, has been the hub of Manitou's art scene for the last three decades, celebrating its 30th anniversary in 2018.
This spacious art center has a beautiful mural decorating the outer walls that entices you to come in and see what interesting pieces are waiting inside for you to discover. During the ArtWalk you'll find all sorts of different works decorating its walls, from contemporary to abstract, along with sculpture and installations that will blow your mind.
It's fitting that the MAC is the last stop on your tour of the area art's scene, because it represents everything that makes the Colorado Springs art community so great: fun, creativity, and terrific pieces for everyone's budget.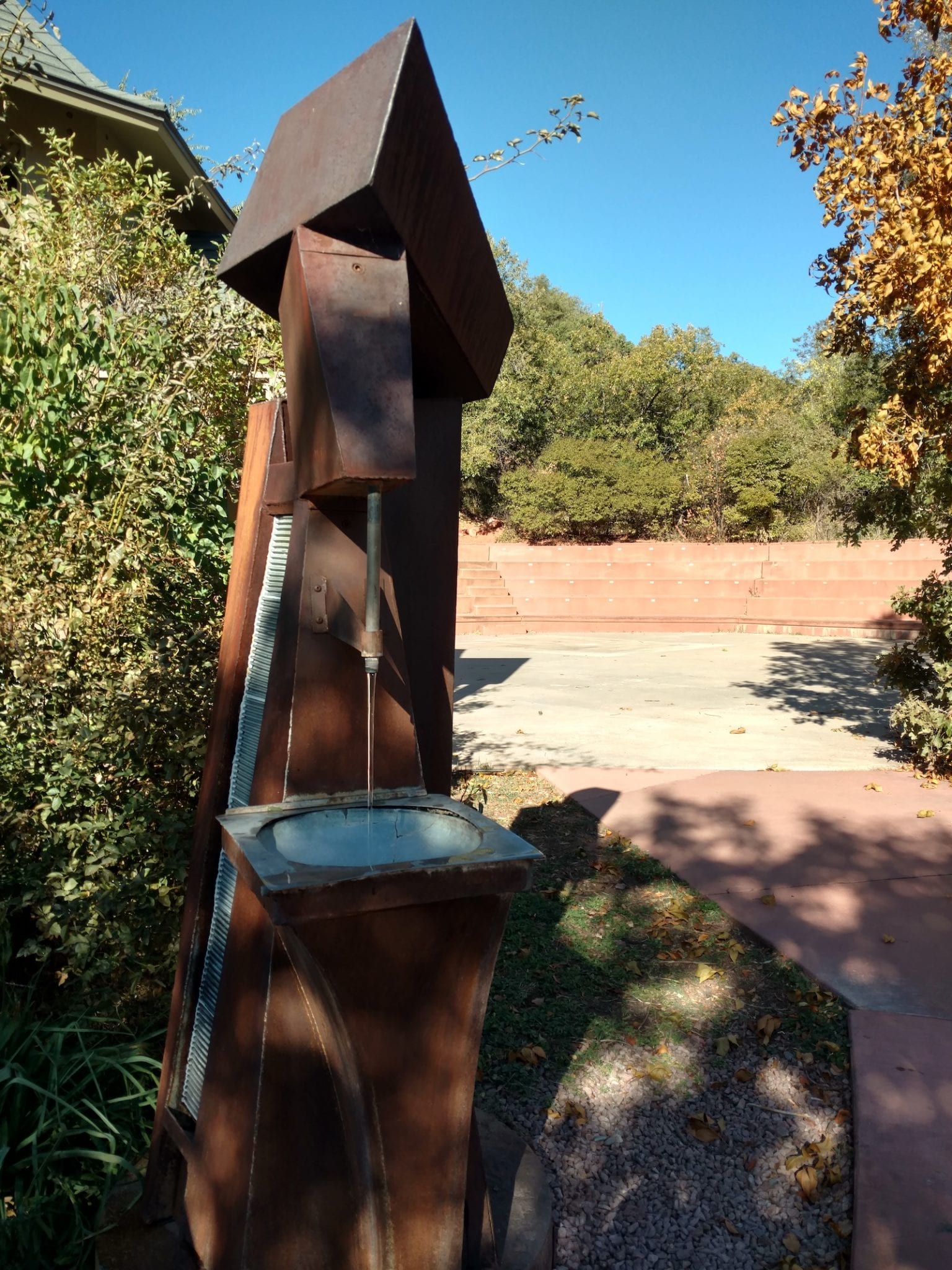 Make sure you catch the last bus back to Old Colorado City in order to find your way back to the start, at Cottonwood Center for the Arts. A wonderful adventure through the arts scene in Colorado Springs comes to its end here, after a long night of seeing everything that the city has to offer.
ArtWalk: The Best Way to See Everything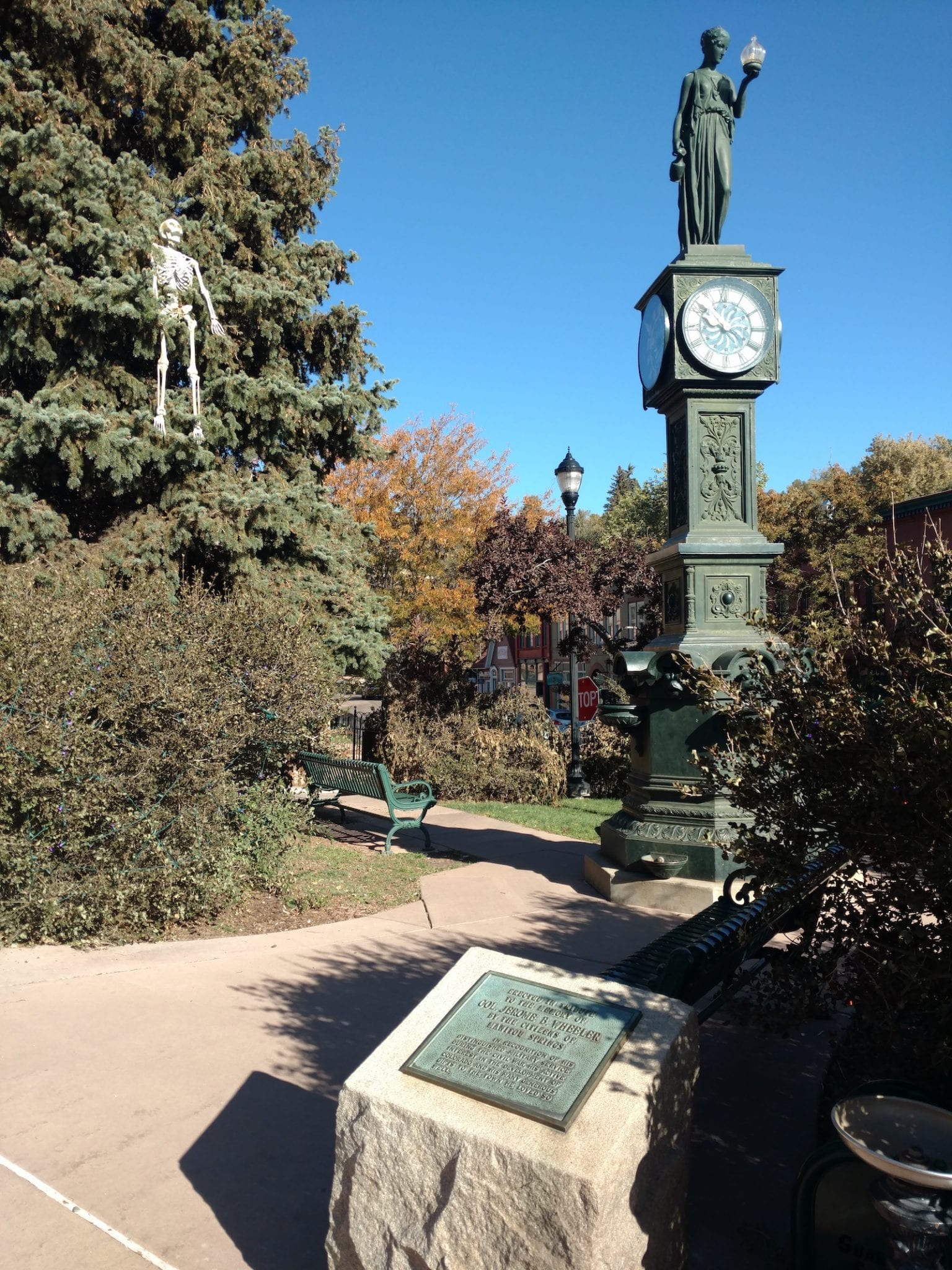 If you don't have much more than a night to check out the Colorado Springs art community, the ArtWalk is your best bet for seeing it all in a short span of time. Whether you're blown away by the contemporary art at the Modbo or just happy to be able to pick up some supplies on your stop by Art 111, you'll end the night feeling inspired by the artistic and community connection fostered in the city.
Don't miss the ArtWalk on your next visit to the Springs for a chance to discover the wonderful art community of the Pikes Peak Region. Other area attractions include great shopping malls, amazing nature, and interesting culture. If you need any more reason to move here, check out these 10 reasons to move to Colorado Springs.