If you live in Pagosa Springs or are just visiting, you're probably in this exciting southwestern Colorado city because it's surrounded by the rugged splendor of the San Juan Mountains. Like you'd expect, Pagosa Springs is on the doorstep of some of Colorado's most unique and exciting hikes.
There's everything from stunning nature walks to difficult high-elevation scrambles nearby Pagosa Springs. Check out the following list of recommendations to find the perfect hike for you:
Pagosa Peak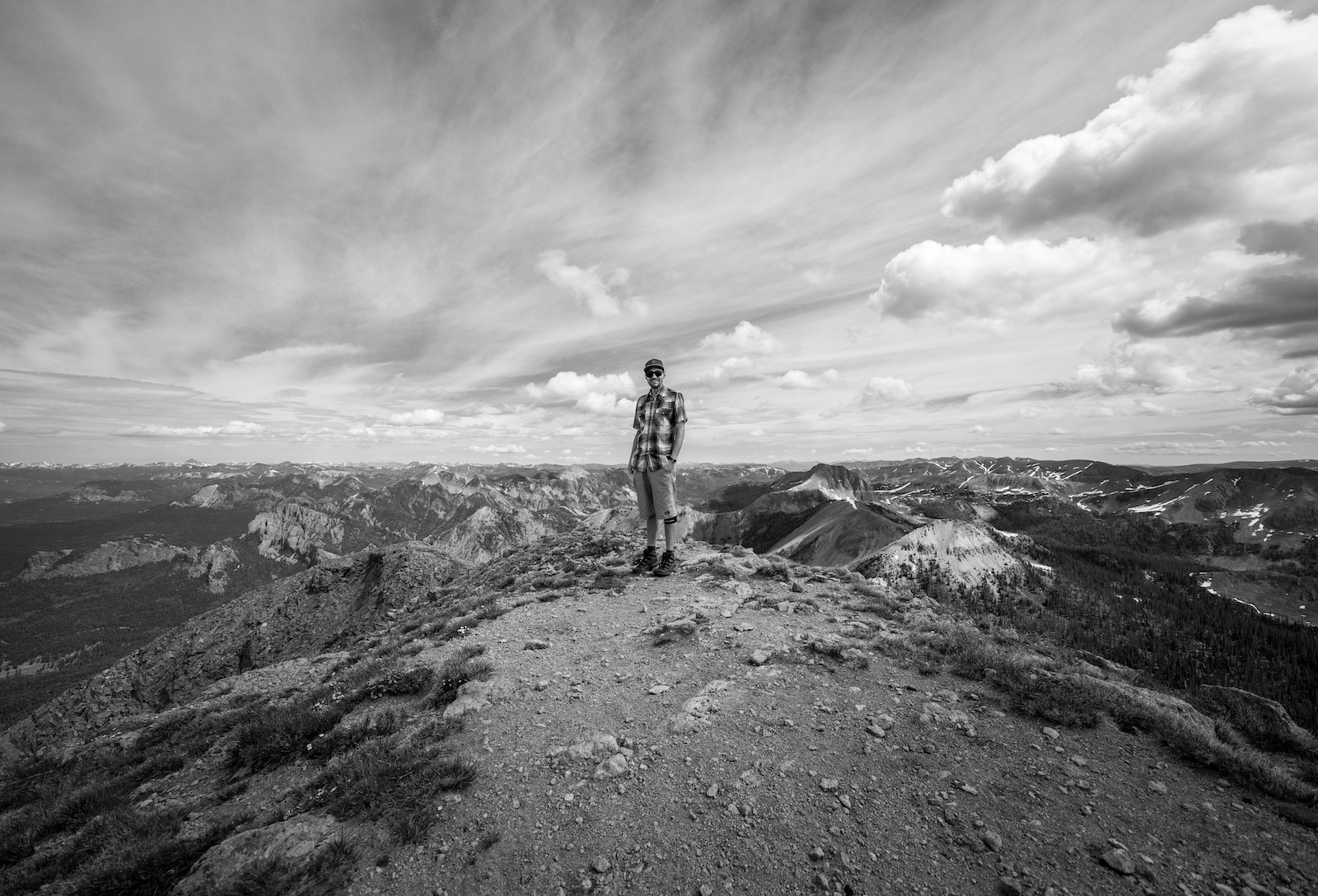 Located just 30 minutes north of town, Pagosa Peak is far from Colorado's tallest mountain, but that doesn't mean this hike is easy. At over 11 miles long, you'll climb straight up the side of the mountain here as there are no switchbacks. Loose rock is common on this hike, which makes scrambling up and coming down tricky.
But for those that can handle this trail, the views from the top of the peak are astounding. This hike isn't recommended for casual hikers without experience, and it's very difficult to drive up the access road without 4WD.
Sand Creek Trail
With two sections ranging from five to eight miles, the Sand Creek Trail sits 30 minutes northeast of Pagosa Springs. This moderately difficult trail spans from the Piedra River to the Weminuche Wilderness.  It passes through bucolic aspen groves and offers excellent views of the surrounding  San Juan Mountains. It's a great spot for families and inexperienced hikers looking to get out in nature and build their hiking experience.
Opal Lake Trail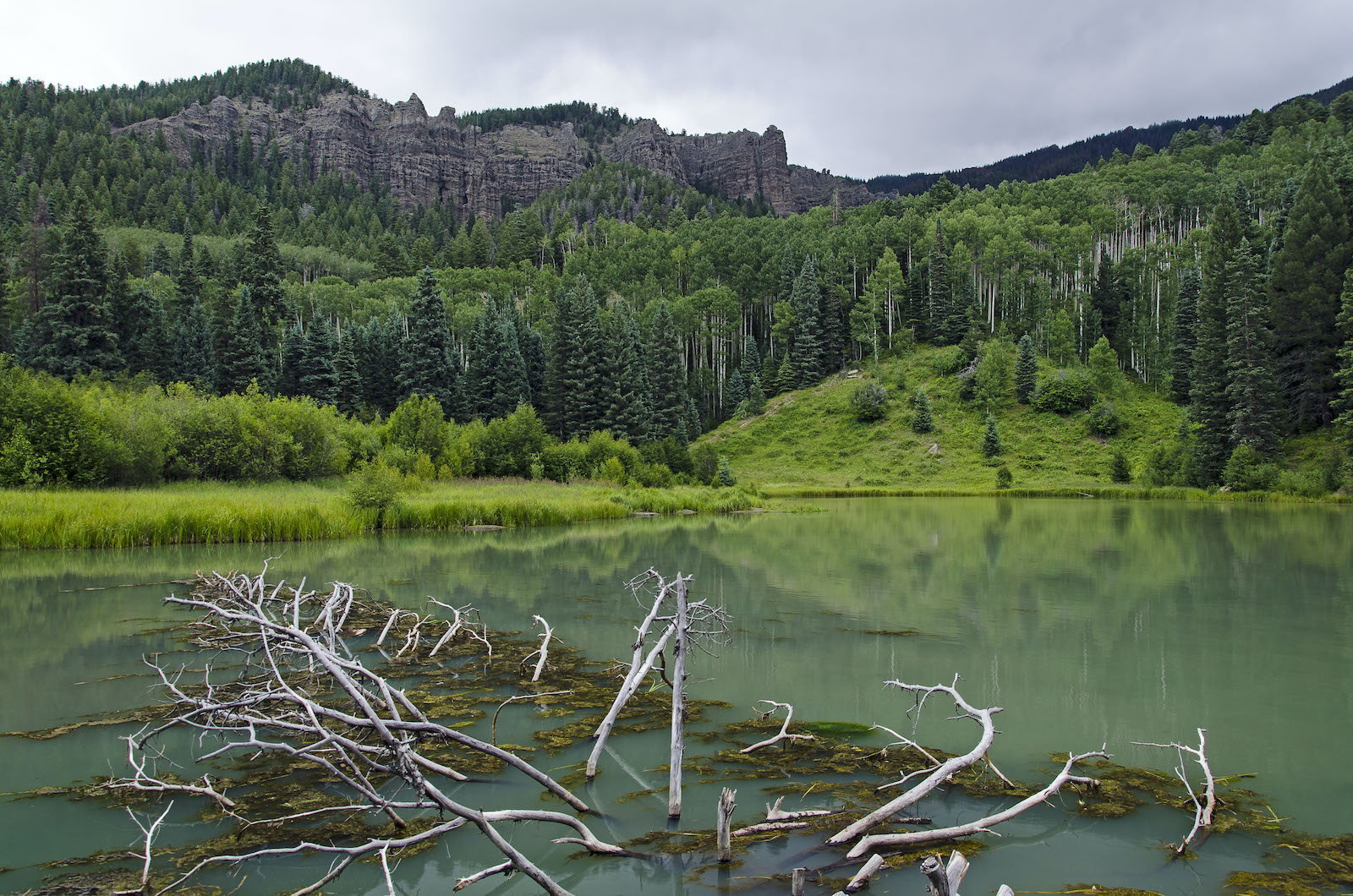 This easy trail features spectacular mountain scenery, especially when the area's aspen leaves turn gold every fall. The start of the show on this trail is the tranquil Opal Lake, named for the gorgeous blue hue of its water.
Serene streams and meadows, and incredible views of Flattop Mountain, which looms overhead, make the trail captivating from start to finish. It's considered to be an easy hike, but some reviews mention the elevation gain being quick, so take note if you're not used to high altitude hiking.
Coyote Hill Loop Trail
This trail primarily treks through open meadows, which gives you unblocked views of the surrounding peaks. It's just a 15-minute drive to the trailhead from Pagosa Springs and is a solid option for those looking for a somewhat short and moderately challenging hike nearby. In the winter, the trail is opened up for snowshoeing and cross country skiing.
Fourmile Trail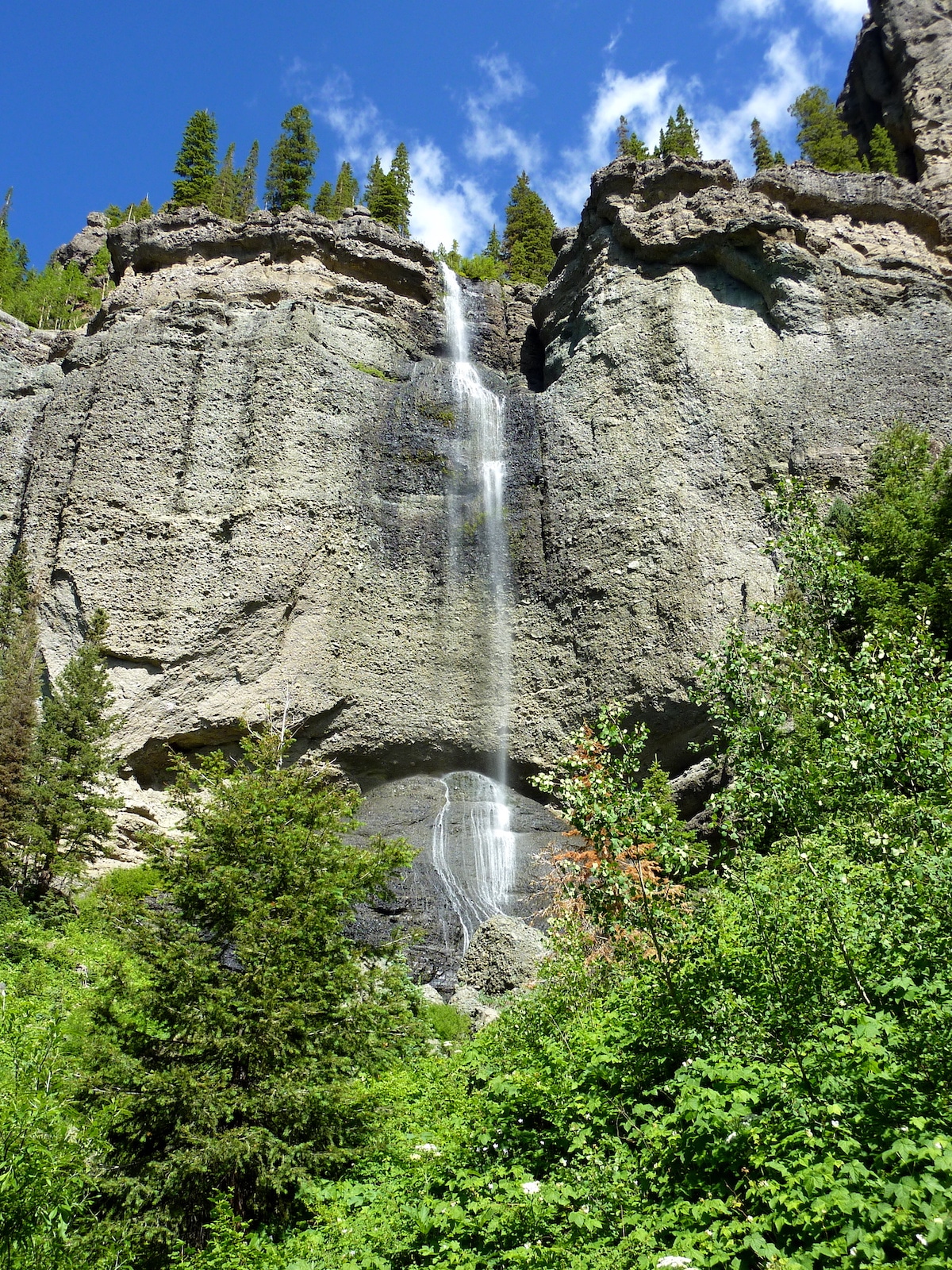 Easily one of the most popular and widely loved hikes in the area, the Fourmile Trail features stunning waterfalls, vivid displays of aspen foliage every fall, and high-elevation views of cliffs and the surrounding peaks. Not exactly true to its name, the out and back Fourmile Trail is actually a little over eight miles in length and provides a challenge for casual hikers and more than enough natural beauty to keep experienced ones from getting bored.
Located in the Weminuche Wilderness north of Pagosa Springs, the 35-minute drive to get here is well worth the drive.
Weminuche Wilderness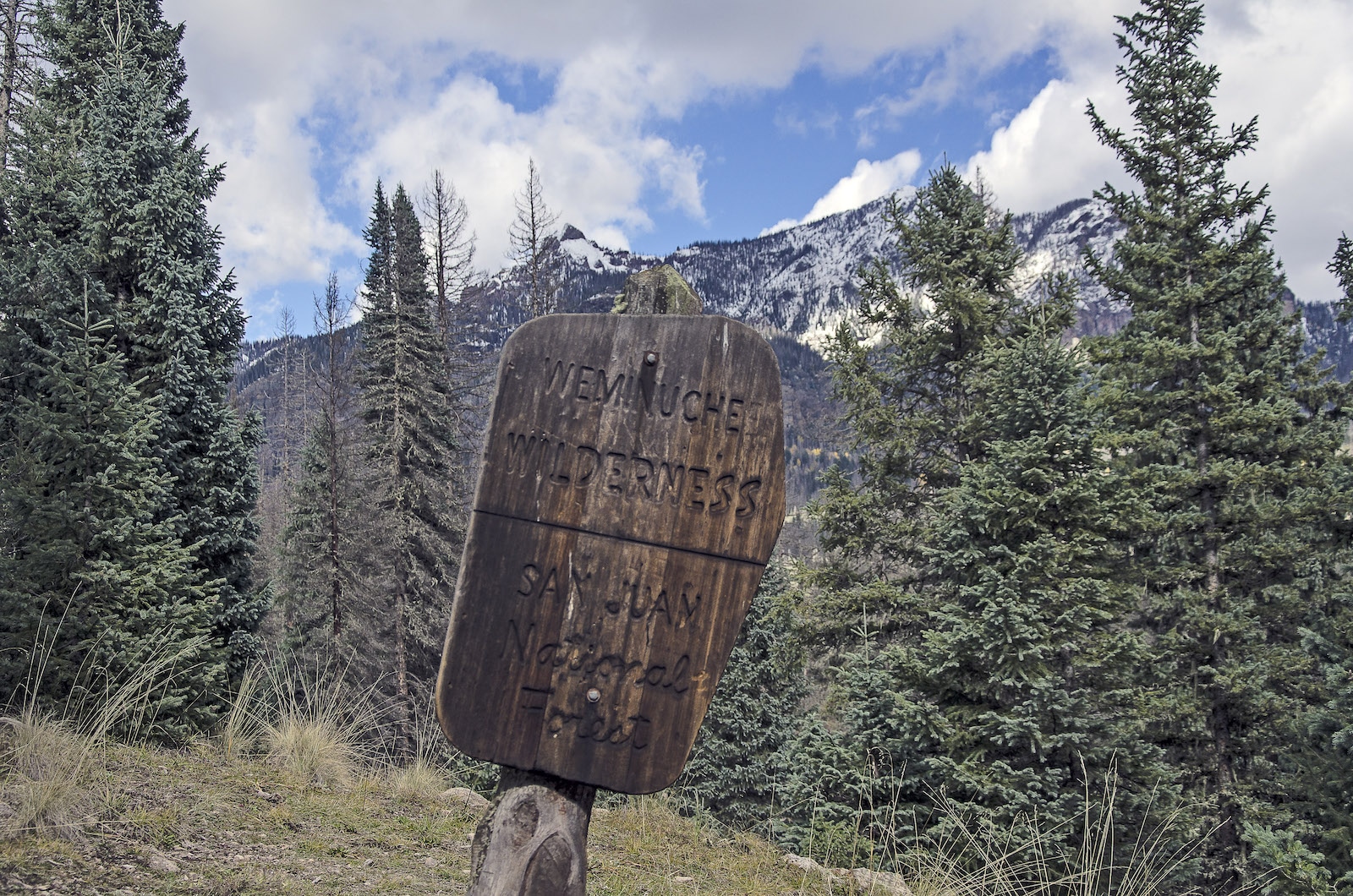 There are 14 other excellent hikes located within the rugged Weminuche Wilderness that range from moderately difficult treks to intensely challenging trails you can't complete in a day or without experience. The Elk Park Train Stop offers insanely gorgeous elevated views, but is 36 miles long and takes at least three to four days to complete.
The other hikes here are shorter but far more challenging. The Weminuche Wilderness contains the sort of outdoor beauty that people can't helped but be changed by it, but hikes so long and challenging that only serious and experienced hikers should are recommended for most of them.
Lake Fork Creek Trail
Featuring a river and a diverse range of captivating landscapes, the Lake Fork Creek Trail is located 40 minutes north of Pagosa Springs. It passes through a vast burn area, but also through lush forests and atop high view-filled mountains. At just four miles long, this moderately challenging trail delivers excellent views with enough difficulty and scenery to reward experienced hikers.
Sheep Creek Hot Springs

Depending on when you visit, this area features natural hot springs pools that reviews claim reach temperatures of 110-130 degrees. It's somewhat of a popular destination for obvious reasons, but you'll be able to snag a pool to yourself if you show up early or on a weekday. But even if you don't, it's a gorgeous place to hike because of Sheep Creek and its tree-filled surroundings.
Those are some of the favorite hikes in the Pagosa Springs region. Check out these awesome hikes by South Fork to the east, or these trails near Durango to the west.