While most people think you have to head west, high into the Rockies, to see some of Colorado's most beautiful sites, well not exactly. Near the west edge of the Great Plains of Eastern Colorado, in El Paso County, is the Paint Mines Interpretive Park of Calhan. The phrase "colorful Colorado" is affirmed here at this historic park with its chromatic display of colorful formations.
The phrase "colorful Colorado" is affirmed here at this historic park with its chromatic display of colorful formations. Whispering prairie winds, sandstone-capped spires and hoodoos, vibrant colored clay, and alluring wildlife summon visitors to this quiet part of the world. It's time to make your way out to the eastern plains, just northwest of Colorado Springs.
Paint Mines Interpretive Park in Eastern Colorado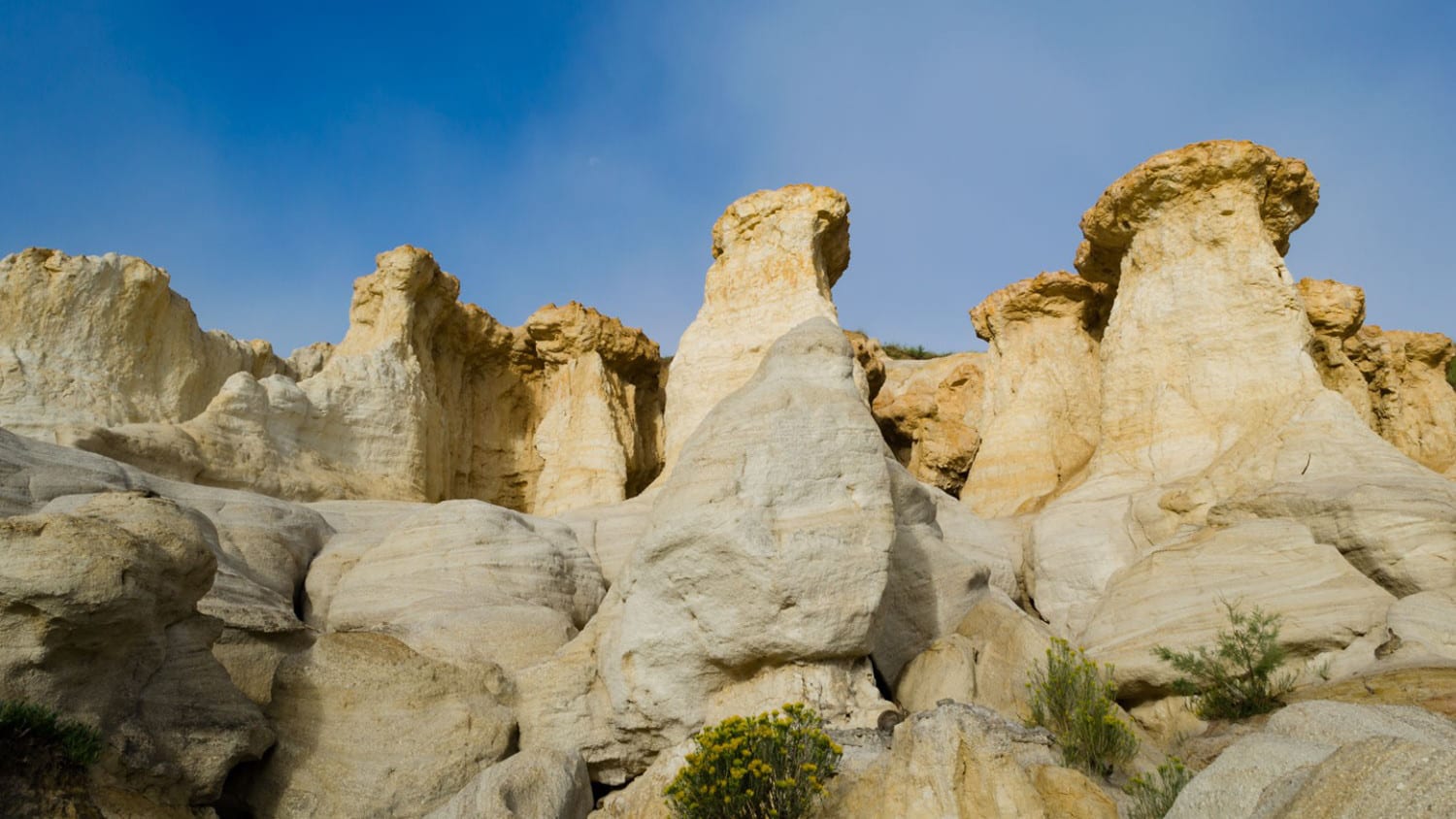 Rated as one of Colorado's most colorful places, the Paint Mines park boasts 750 acres of land that contains evidence of human life dating as far back as 9,000 years ago. Unusual geological formations of winding gulches, hoodoos, spires and surrounding grassy meadows with visible wildflowers through late summer, are just some of the details that make this park so special.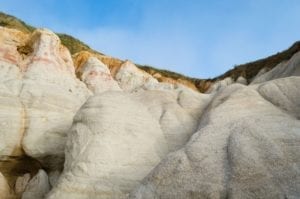 Approaching the park, one might start to wonder if they are in the right place as there is nothing but flat grasslands for as far as the eye can see. Until the ground opens up to a small ravine that has eroded away over time, revealing richly colored clayish rocks, in shades of yellow, purple, red, and gray.
These colorful formations were once mined by the Native Americans who inhabited the area many years ago for ceremonial paint and pottery. The sandstone caps that sit atop the hoodoos protect the clay from erosion and help preserve the beautiful colors that make this place so special.
Wildlife can also be spotted in the park such as mule deer, coyote, pronghorn antelope, and small wildlife plus a variety of birds, making this a popular area for birding.
Hiking in the Paint Mines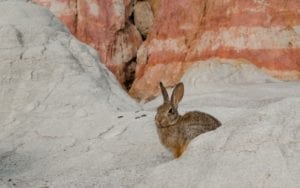 The four-mile trail is a gully meandering through a labyrinth hoodoos and spires that bring visitors up close and personal with these wondrous geological formations. With very little elevation gain, this trail is rated easy to moderate. There is hardly any shade so either prepare to explore in the early morning or evening if visiting in the summer.
Be Respectful
While it might be tempting to walk and climb amongst the rock formations, be sure to adhere to the many signs throughout the park asking visitors to stay off the rock. The rock is fragile, so climbing on the rocks is prohibited. To further in the preservation of the area there are no dogs, motorized vehicles, bicycles, or camping allowed.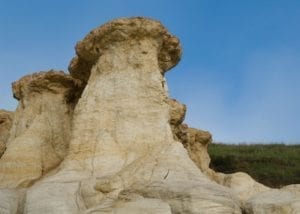 When to go: The park is open 7 days a week from dawn until dusk. Fall and spring are a great time of year to go. Avoid going after a rainstorm as the grounds tend to get muddy and hard to walk.
How much does it cost: It's FREE!!!
Getting There
From Denver, go east on U.S. 24 through Calhan, turning right on Calhan HWY, then a left on Paint Mines Rd., where you will be greeted by one of the parking lots.
There are 3 well-defined parking areas along Paint Mine Road (one with basic bathroom facilities), which all have access to the full 4-mile loop hiking trail, there are also shorter routes available throughout the park for easy accessibility.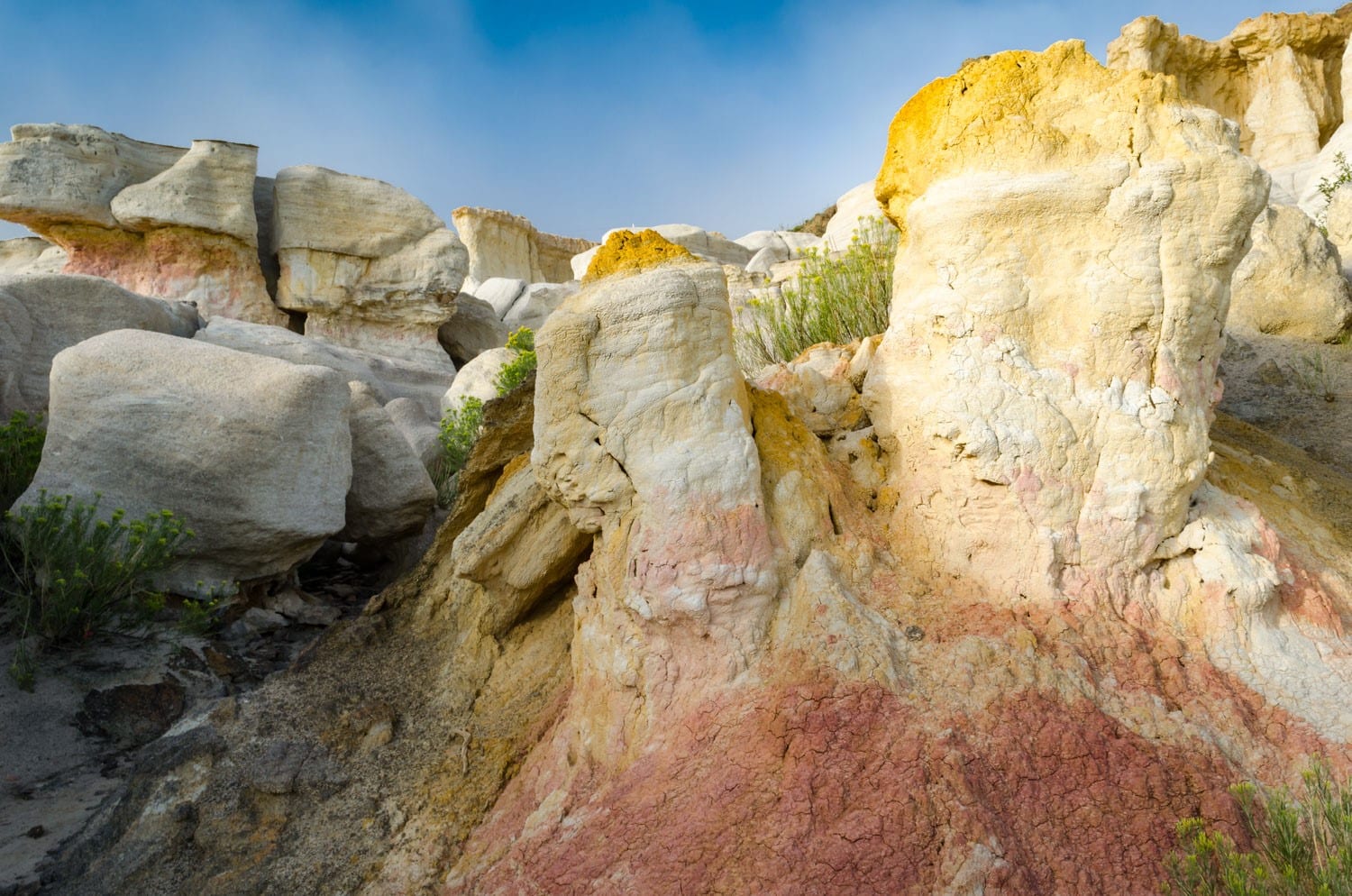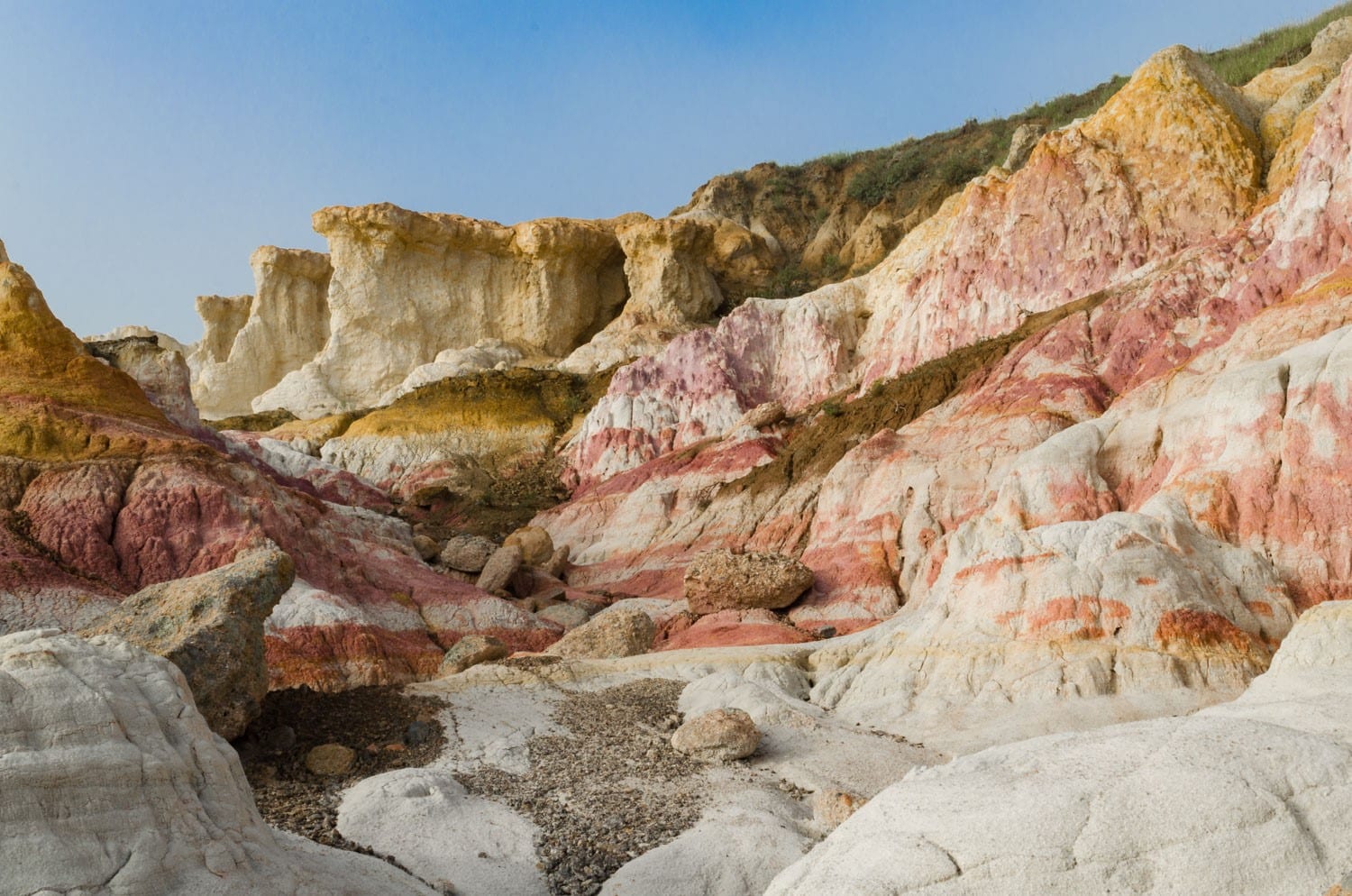 Details
Address: 29950 Paint Mine Rd, Calhan, CO 80808
Phone: 719-520-7529
Season: Year round
Hours: Dawn to Dusk
Map: Paint Mines Brochure (PDF)
Admission: Free
Pets: No
Website: communityservices.elpasoco.com/parks-and-recreation/paint-mines-interpretive-park
Latest in Paint Mines Interpretive Park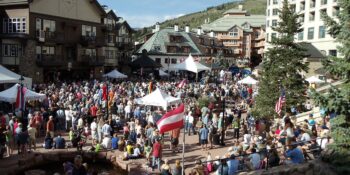 Toast the 2023 autumn season at an Oktoberfest festival in Colorado! A proud German tradition since…