Bear Creek Regional Park is a unique multi-use space, being that it's located entirely within the city of Colorado Springs, yet is operated by El Paso County.
Located centrally, just south of Red Rock Canyon Open Space and only a couple of miles from Garden of the Gods Park, this 845-acre park provides more than a few recreational opportunities. Some of Bear Creek Regional Park's unique facilities include an archery range, an equestrian course, and arguably, one of the best dog parks in the city.
The park's name, Bear Creek, originates from the creek that runs through its grounds. The creek is an important tributary of the South Platte River, and dogs and humans alike can cool off in its crystal-clear waters during the warmer months.
Activities
Among the most popular activities at Bear Creek Regional Park are the miles and miles of multi-use trails available for visitors to explore. You'll find a few treasures along the way, including sculptures and art installations that have become permanent fixtures within the park.
Biking
Those that take pleasure in biking through varied terrain will be pleased to find a number of trails at this park. Designed for all types of bikers, there is a range of paths consisting of both easy routes and tough mountain bike courses.
Archery Range
Test out your skills with the bow and arrow at the archery range, located behind the tennis courts.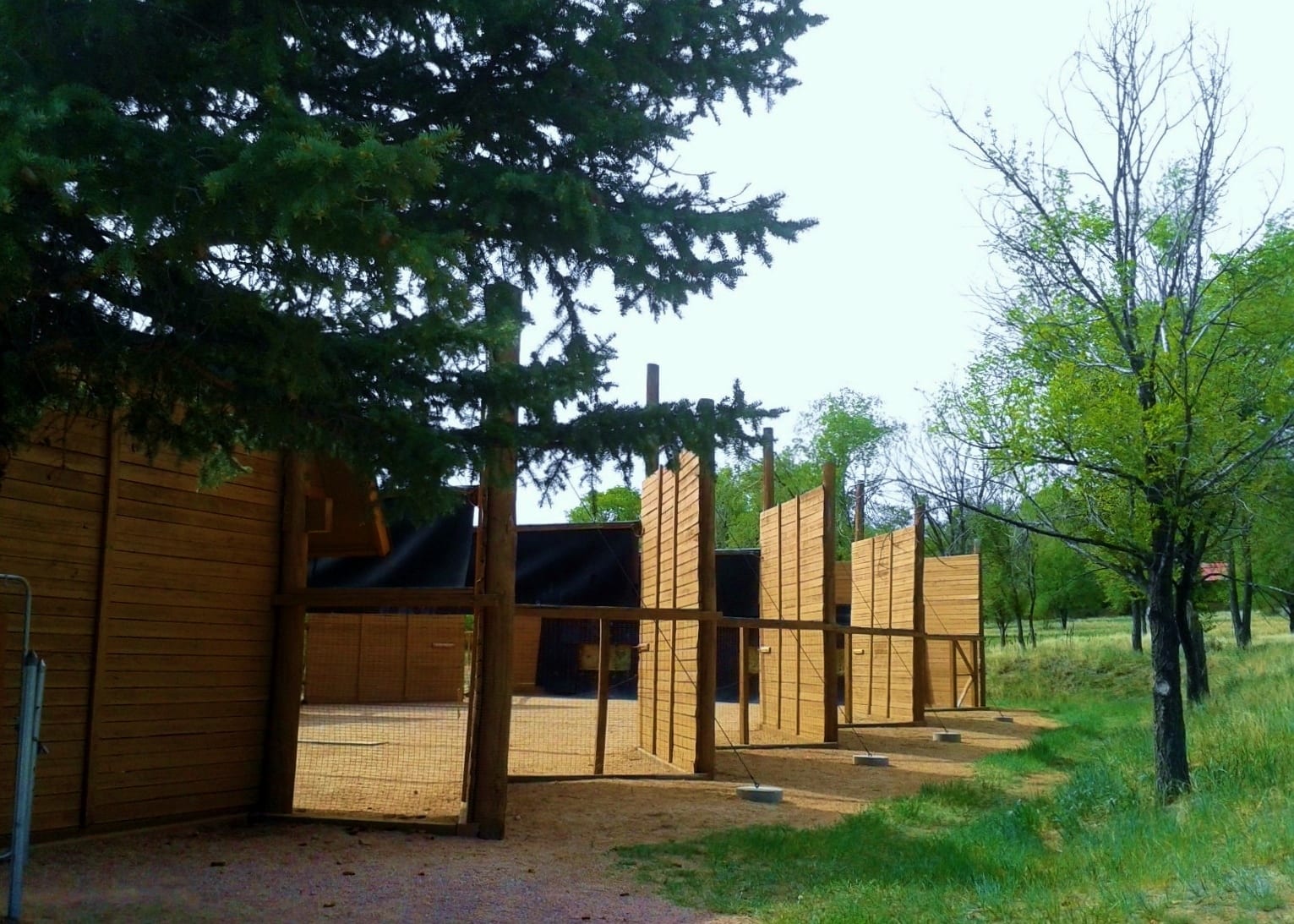 This state-of-the-art facility is open to the public year-round and features large wooden safety walls to keep the community surrounding it safe from flying arrows. Be sure to bring your own equipment, as the archery range does not offer rentals.
Hiking
The most popular recreation at Bear Creek is the scenic hiking trails that criss-cross the vast open space. If you're having trouble selecting a trail for yourself, the friendly faces at the nature center are always happy to assist you in finding one that suits your difficulty level.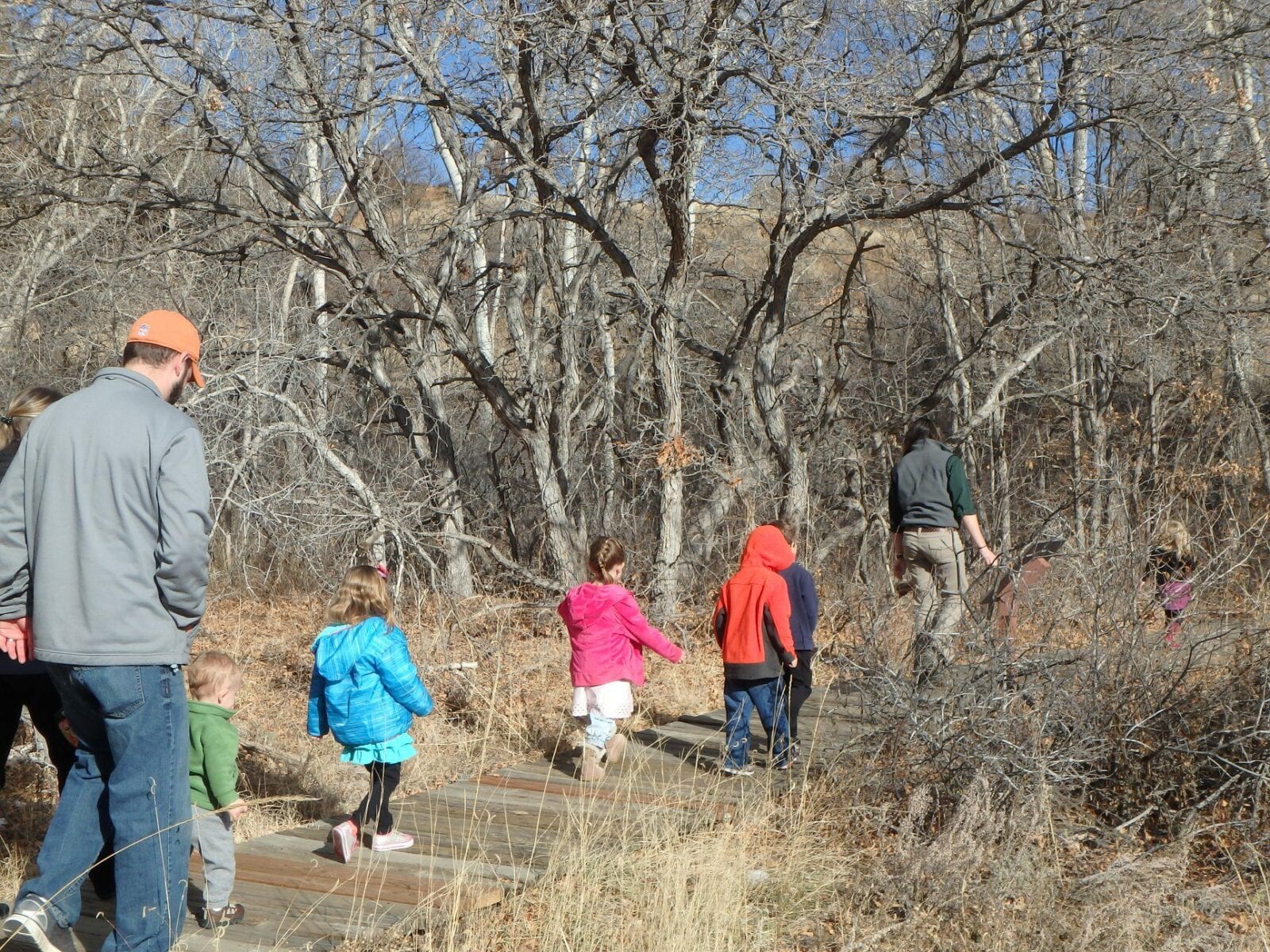 Horseback Riding and Equestrian Skills Course
Dogs aren't the only furry friend to be allowed at Bear Creek! This park is a popular destination for horseback riders who are looking for a new trail to explore. The park also features an Equestrian Skills Course, which is perfect for getting your horse's feet wet with a few obstacles.
Additional Facilities
Furthermore, the Bear Creek features a number of playgrounds, an abundance of wide-open playfields, two tennis courts, and will soon have pickleball courts installed.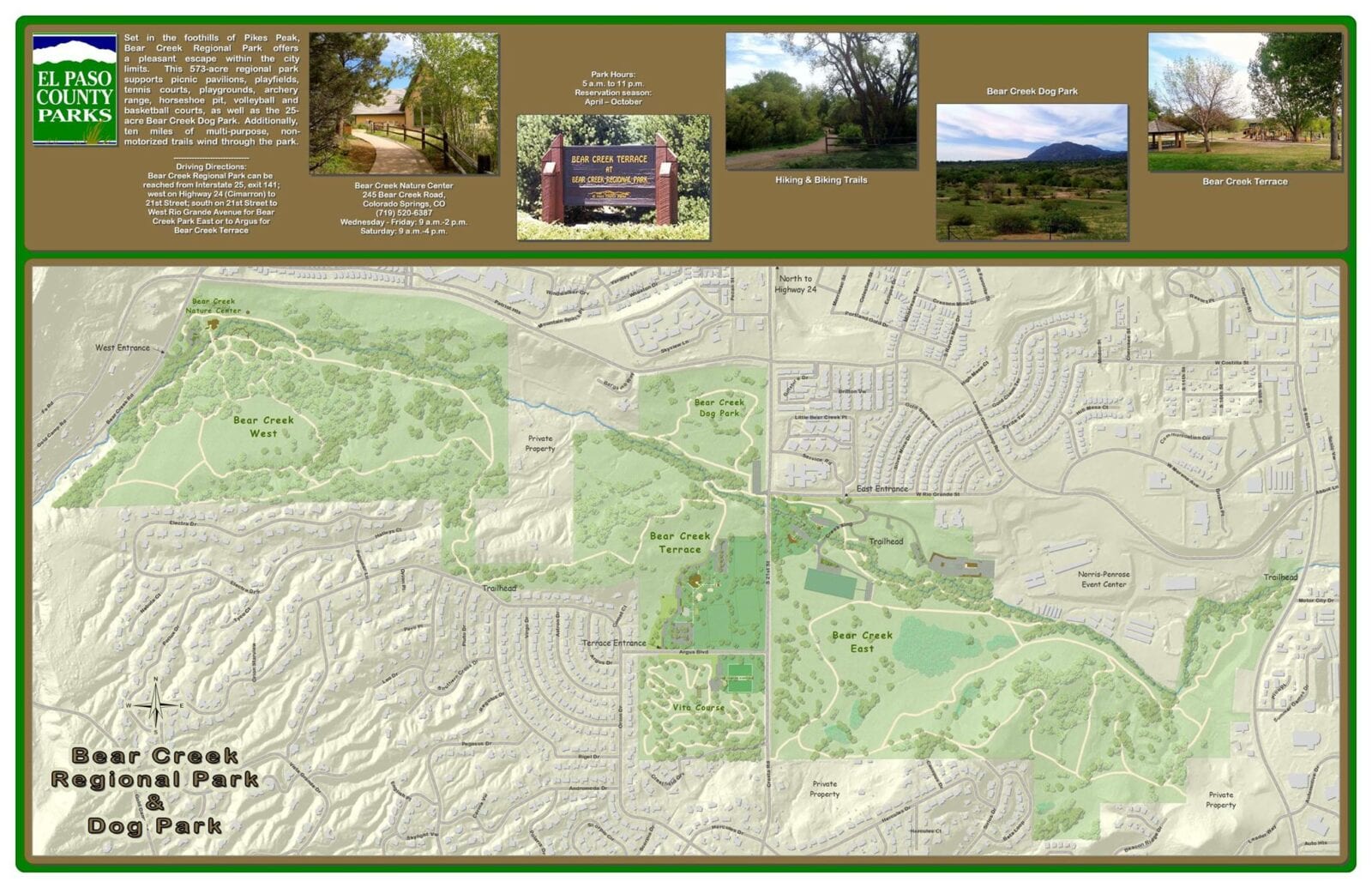 There are plenty of pavilions to sit underneath and have picnics, but make sure to contact the park if you're looking to reserve a pavilion for a birthday party or other outdoor event.
Bear Creek Dog Park
If your furry friend likes to run wild, they will fall in love with the huge, 25-acre off-leash dog park. It's no coincidence that Bear Creek Dog Park is the most visited dog park in the area, hosting close to a hundred thousand human and canine visitors each year.
Your pups will be able to not only play in the water flowing through the area but also run through the agility course. Not a fan of letting your small or senior dog around the rowdy dog park crowd? A small, 2-acre park has been set aside in order to keep these vulnerable pooches safe.
After you're done tuckering your pup out, there's a small area to wash off and water fountains to ensure they can cool off after a rowdy day.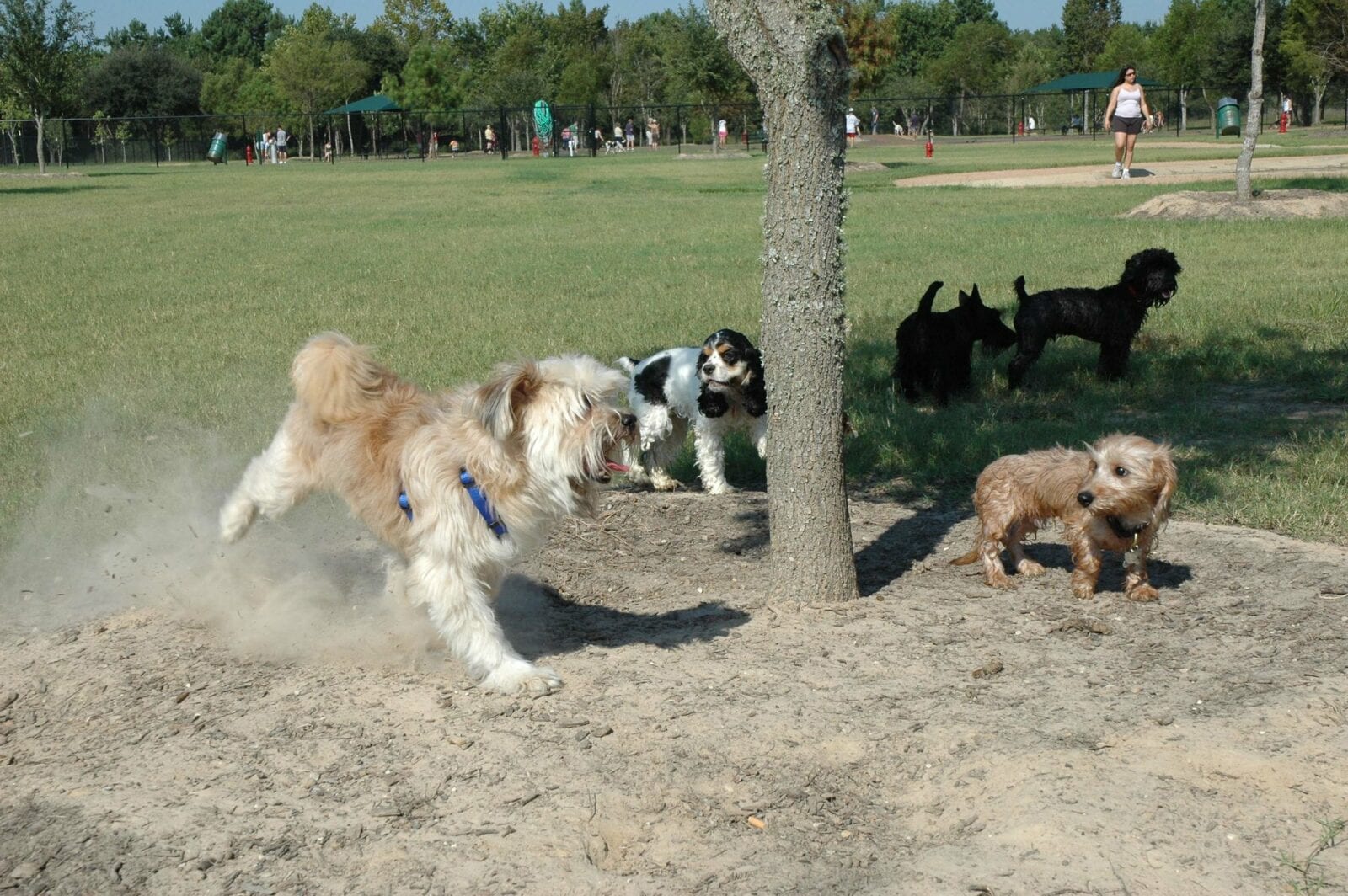 Bear Creek Nature Center
Those that are interested in learning more about the flora and fauna that inhabits Bear Creek Regional Park will benefit from a stop at the Bear Creek Nature Center, located near the west entrance.
The nature center was the first of its kind to open in the state in 1976 and has thrived ever since, acting as a popular destination for field trips.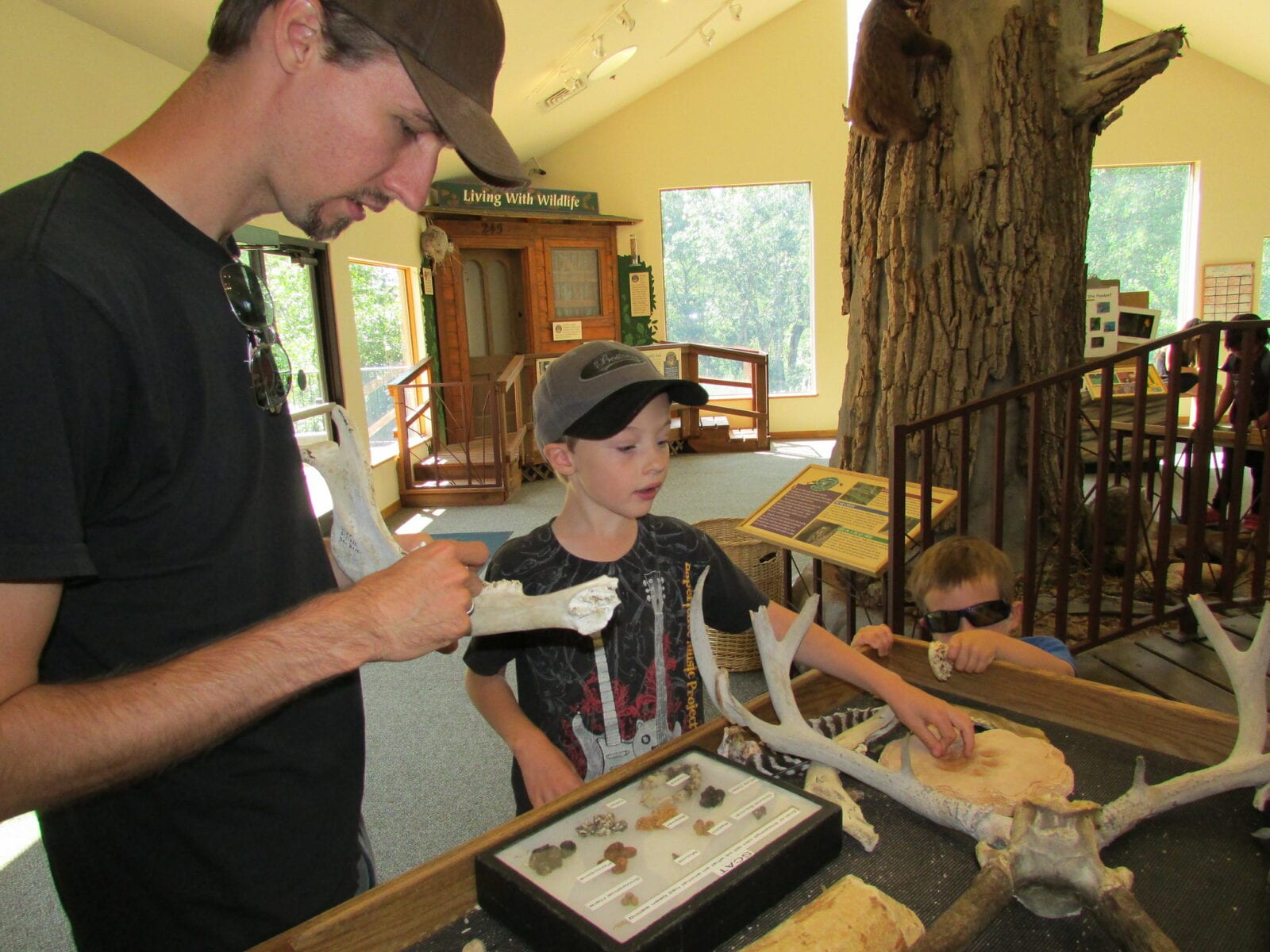 It hosts special events and interpretive programs for children and adults alike. There are two miles of nature trails that surround the center and are exclusively for foot traffic.
Charmaine Nymann Community Garden
One of the oldest community gardens in Colorado Springs, the Charmaine Nymann Community Garden is a perfect place for locals to rent a plot to grow organic vegetables.
This area has a long history of farming going back as early as 1900, and the Bear Creek Garden Association has made an effort to keep the soil as healthy and happy as it was in those early days.
Getting There
There are two entrances to Bear Creek Regional Park: one from the east and one from the west.
From the east:
If you're heading down I-25, the east entrance will be most easily accessible
Exit at Cimarron St/Hwy 24 and head west for about 3 miles
Turn left onto 21st St and the park will be on your right (just over the large hill)
The dog park will be the first right turn after the hill
Keep going further for the main entrance on Argus St
From the west:
Take Hwy 24 east towards Colorado Springs and make a right onto South 26th St
Follow this road for about 1.5 miles (it will eventually turn into Bear Creek Rd)
The park will be on your right and follow the road signs to park near the Bear Creek Nature Center
Details
Address: 2002 Creek Crossing St, Colorado Springs, CO 80905
Phone: 719-520-7529
Season: Year-Round
Website: elpasoco.com…