Colorado's oldest aviation museum, the Peterson Air and Space Museum is housed at Peterson Air Force Base, itself on the southeastern outskirts of Colorado Springs. The base was named to honor Edward J. Peterson (1st Lieutenant, USAAC), who served as a pilot during World War II.
The museum attracts more than 20,000 civilian and military visitors each year from all over the world. The buildings that make up the museum are listed as part of the National Register of Historic Places, creating a valuable monument to state history in an active duty USAF base.
Exhibits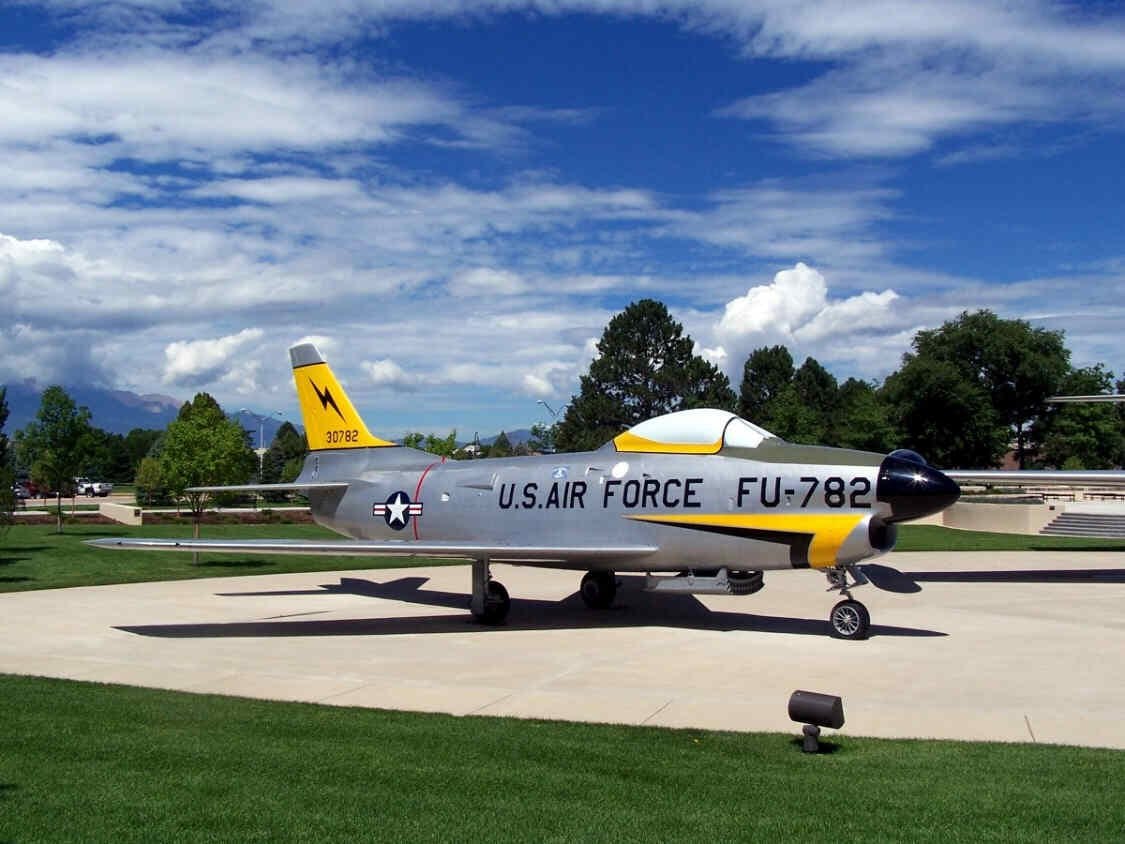 The Peterson Air and Space Museum has four original airfield structures, originally built between 1928 and 1941. Three of these buildings are used as part of the museum, including a Medal of Honor memorial park and an airpark. The museum preserves and shares the rich aviation and space history of Colorado Springs and Peterson Air Force Base.
Non-military ID card holders and groups should contact the museum a day in advance of their visit to request a pass and receive detailed instructions. Special Saturday tours can be arranged for groups of more than 20, requiring two weeks advance notice.
Guests visiting the museum enter via the terminal building that originally housed the Colorado Springs Airport, built in 1941. A few exhibits covering the base's usage as a training facility during World War II are located in this building, as well as the museum store and screening room. Upon exiting the main entrance building, visitors will see the museum's aircraft display at the Air Park.
Of these exhibits, the EC-121 Warning Star is the only one open for tours. Additional exhibits can be seen in one of the two hangars in the courtyard, where visitors can observe a P-47N Thunderbolt, displays related to space programs and other interesting space and aviation artifacts. Visitors can also interact with a Peacekeeper missile launch training simulator and try out interactive kiosks that explore the space and missile warning missions carried out by the Air Force Space Command.
Admission and Tours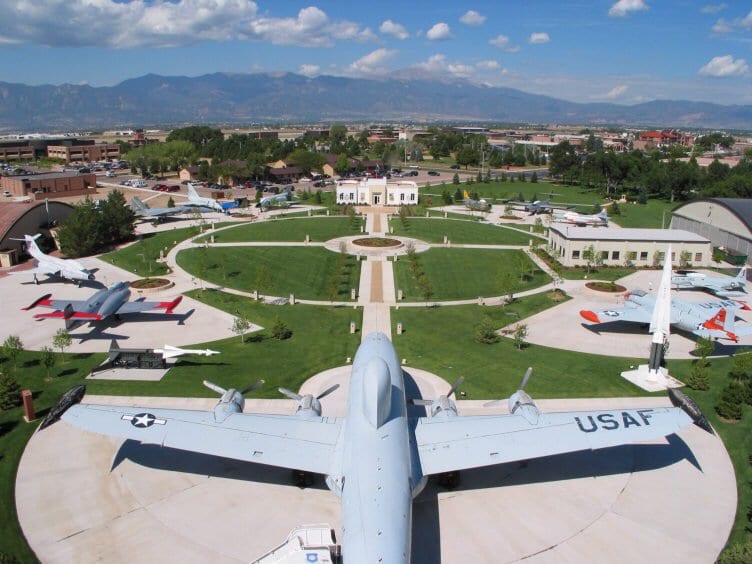 Visitors to the Peterson Air and Space Museum can opt to explore the exhibits on their own or to request a tour guide, who will provide additional information about the exhibits and a more historically enriching experience. Some of the tour guides are military veterans with experience in handling the aircraft displayed. The museum opens Tuesdays through Fridays from 10am to 4pm. Admission to the museum is free of charge, however visitors should be careful to comply with access controls due to security concerns.
Details
Address: 150 E, Ent Ave, Peterson AFB, CO 80914 (near Colorado Springs)
Phone: 719-556-4915
Season: Year round
Website: petemuseum.org