If you're looking for free ways to explore Denver, look no further than these complimentary tourist attractions. Your wallet will love it. As the saying goes, the best things in life are free.
The Centennial State loves to entertain. There are so many incredible activities easily accessed from the Mile High City that it can be tough to keep track of them all.
On top of that, the tourist-friendly city of The Springs is only an hour and a half drive south on I-25 (traffic/weather/construction pending), so it's completely doable for a memorable day trip from Denver. We've compiled a list of our favorite free activities in Colorado Springs, to complement your completely complimentary vacation itinerary.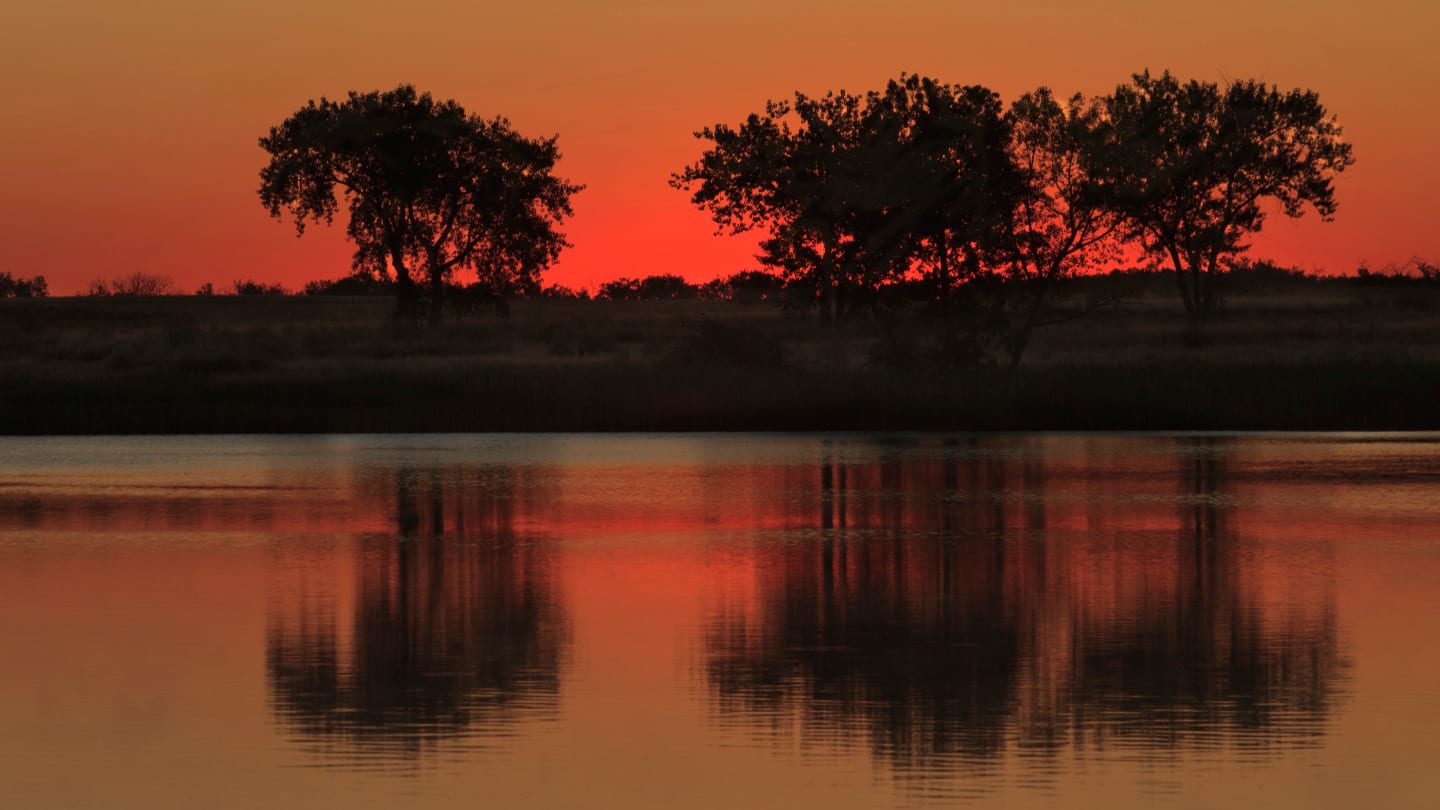 Most of these free Denver activities are available year-round, except for a few, such as hiking a high snow-capped peak. Many are located within walking of Downtown Denver, or by using affordable public transportation.
While some of these bucket-list attractions are in the suburbs, others are within a day's roundtrip drive from Denver. So prep for an adventure and get ready for some Mile High fun.
Here are some free attractions in Denver, CO, in no particular order:
Check out the Red Rocks Amphitheatre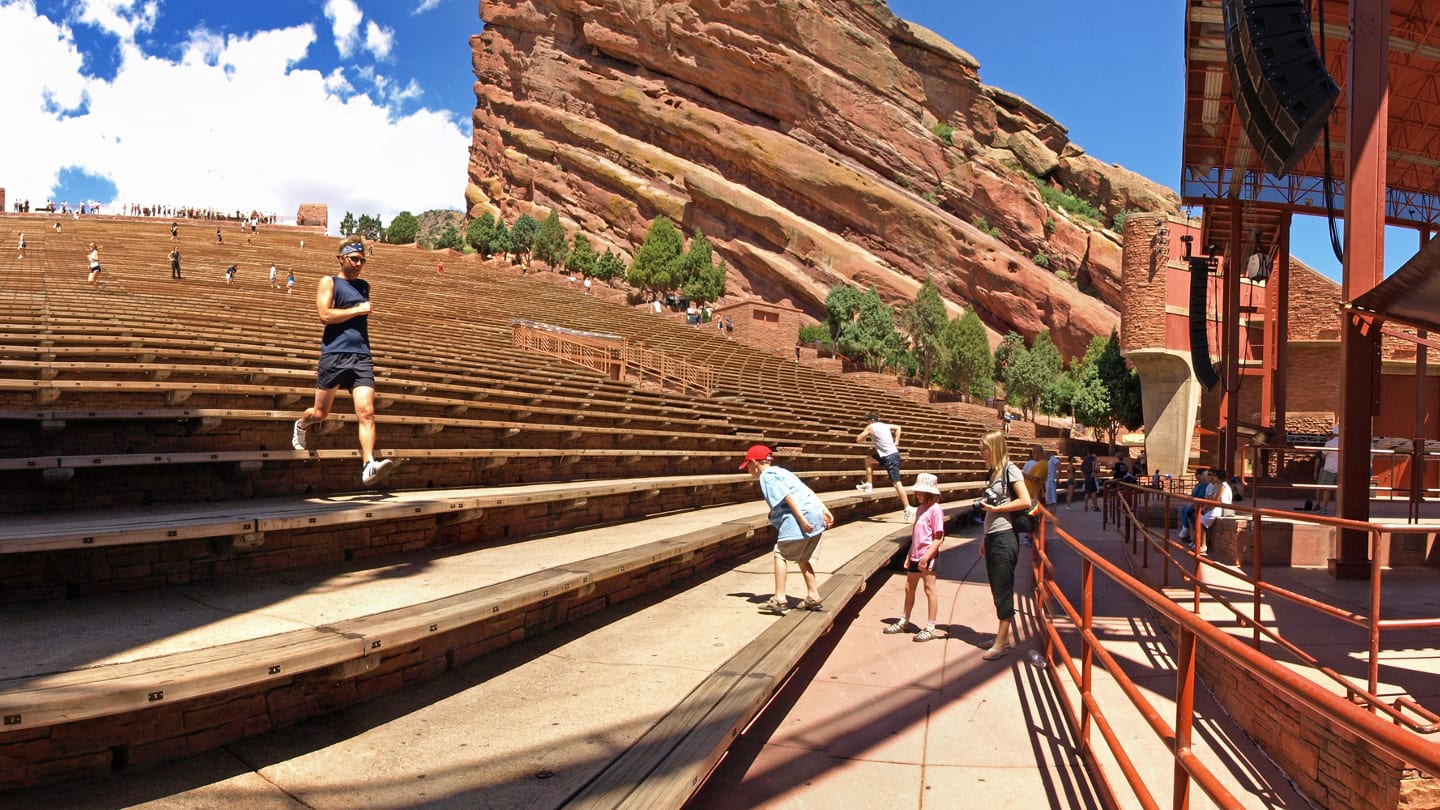 With its sweeping views of Denver and its reputation of being one of the best concert venues in the world, the Red Rocks Amphitheatre is a true wonder of Mother Nature. Formed by two sandstone monoliths –Ship Rock and Creation Rock – the amphitheater has welcomed some of the world's biggest rock stars to its stage.
The best part is that when there isn't a concert on, it's completely free to explore. Get up on the stage that's been graced by the likes of U2, The Blues Brothers, The Beatles, and Bruce Springsteen and embrace your inner rockstar, or simply admire the phenomenon that is the completely naturally formed acoustically perfect amphitheater.
You'll often find people around the amphitheater participating in yoga classes or hiking, or jogging up and down. There are a number of stairs you'll probably need to climb to access the Red Rocks stage, but we think it's worth it for the stunning views.
Colorado Music Hall of Fame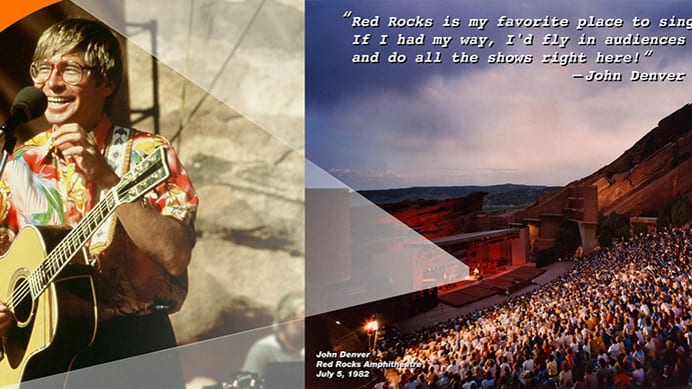 While you're checking out Red Rocks, it would be remiss to not visit the nearby Colorado Music Hall of Fame. Nestled in the Red Rocks Amphitheater Visitor Centre, the CMHOF educates visitors on the incredible musicians that have helped shape Denver's music scene.
Exhibitions include memorabilia, rock'n'roll history, photos, videos and interactive displays.
Entry is free (although donations are welcome) and the museum is open every day (except Thanksgiving and Christmas) between 9am and 4pm on regular days, and 9am and 7pm when there is a show on.
Indulge your sweet tooth in Hammond's Candy Factory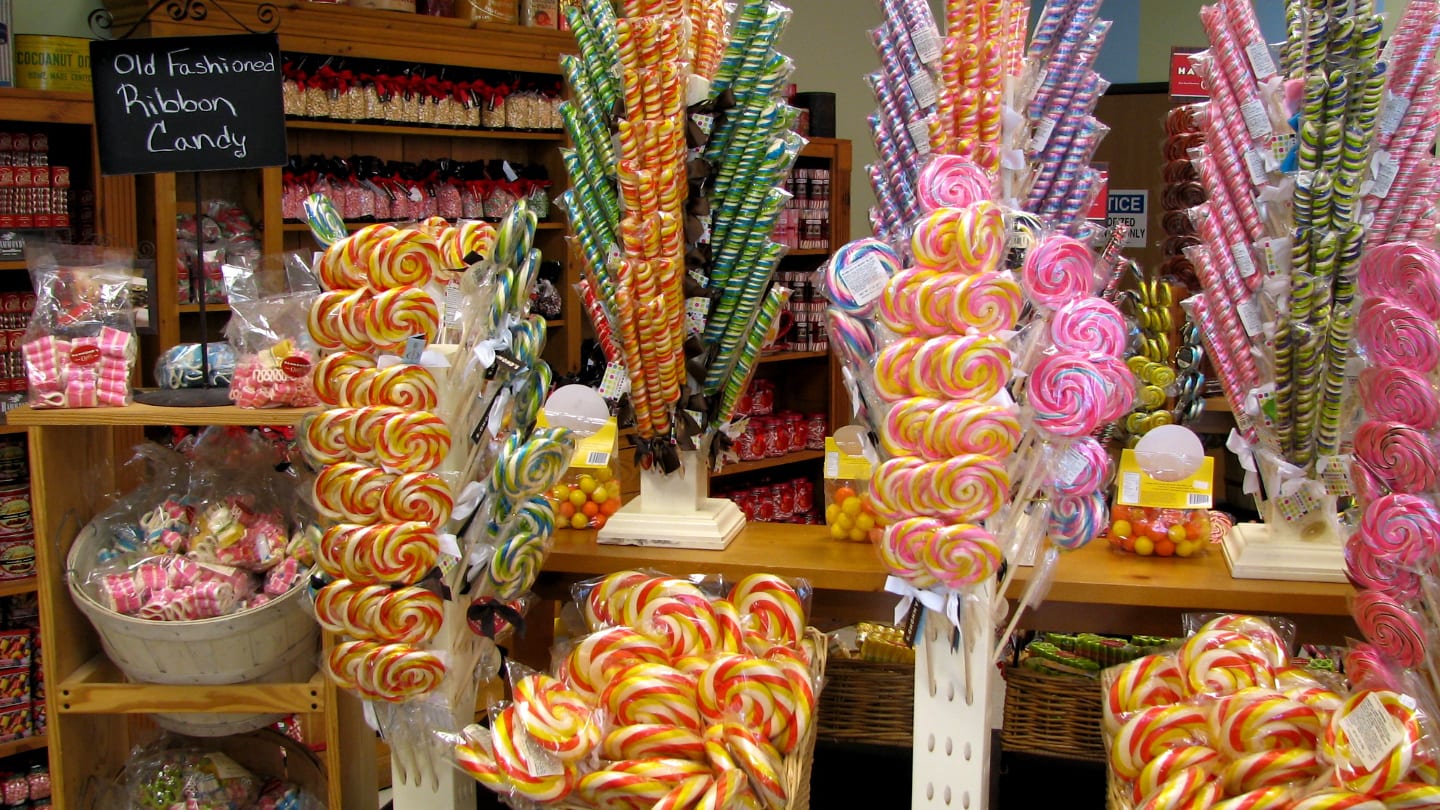 Free candy? Yes, please! A Denver institute since 1920, Hammond's Candy Factory offers free tours where visitors can go behind the scenes to see exactly how lollipops, candy canes, and other classic Hammond's Candies are pulled and stretched into the treats we've come to love.
And the best part – there are free candy samples as part of the tour. Hammond's runs these tours every half an hour during business hours, and they last for about thirty minutes.
Enjoy some music at the City Park Summer Jazz series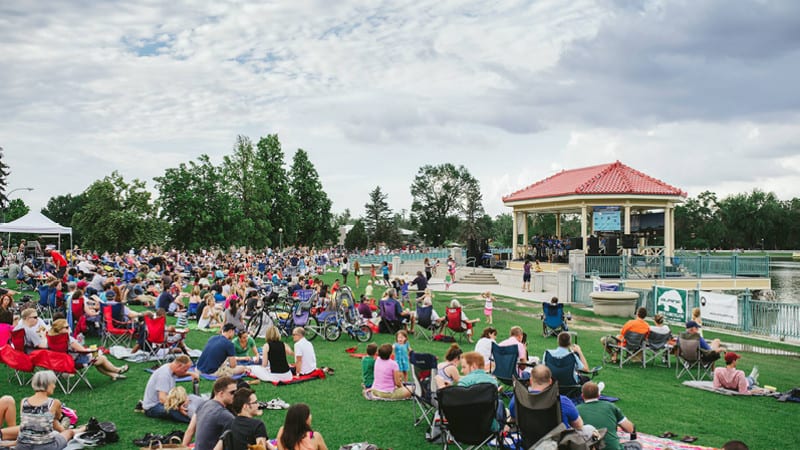 Warm summer evenings, the sounds of jazz wafting through the air; if you're looking for the perfect Sunday night activity that is budget-friendly, then check out the City Park Summer Jazz series – the concert is free! Running from late June through to early August, the concerts kick off at 6 pm each Sunday night.
Pack a picnic rug and a basket of goodies, or purchase some food from the food trucks on-site (there's a great selection, from pizza and ice cream to Indian and Thai food). Or simply come along and enjoy the music, free of charge.
Taste the Rockies at Coors Brewery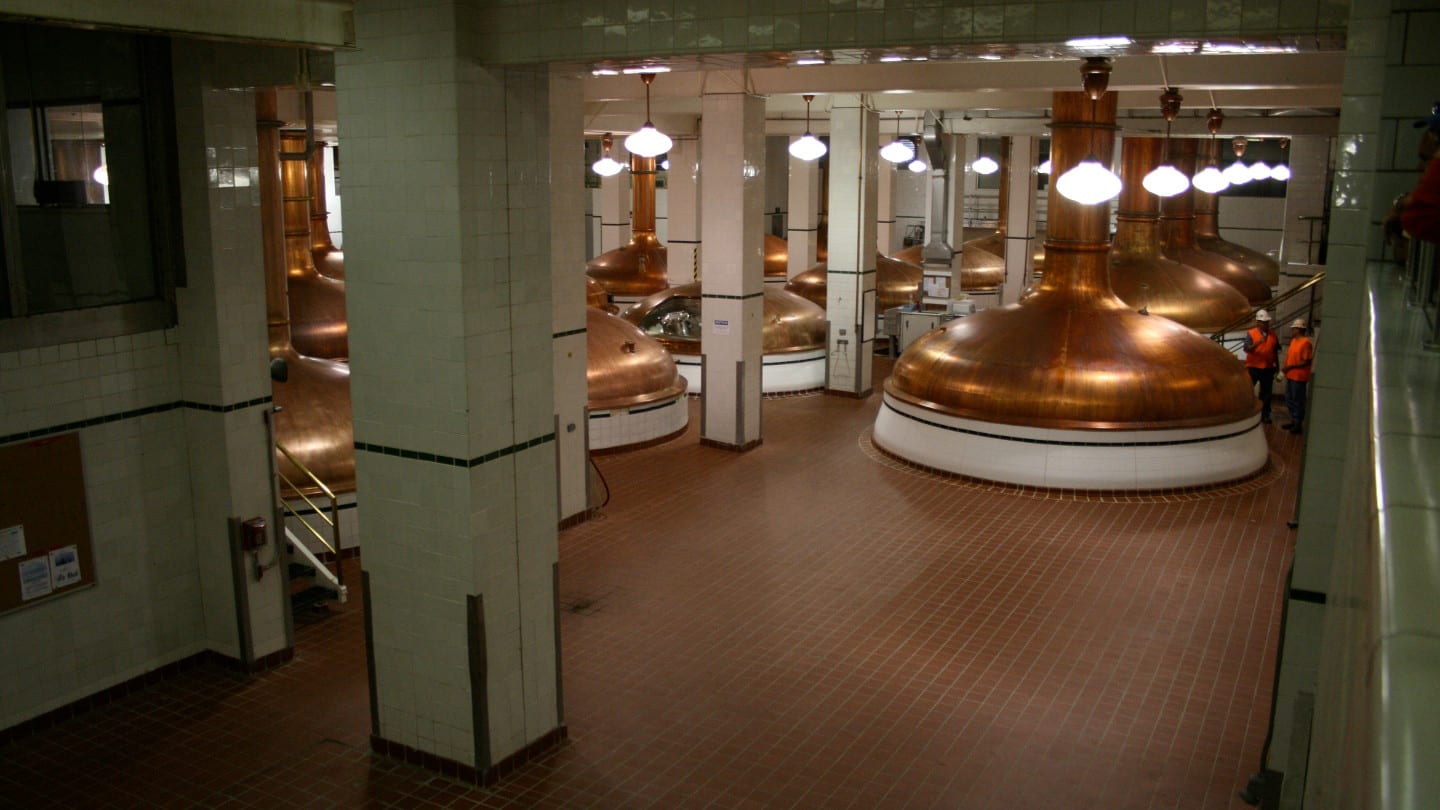 While Denver might be famous for its craft beer scene, a trip to the world's largest brewing site, Coors Brewery, is unmissable – especially when a behind-the-scenes tour costs you zilch. Learn about the brewing process and the history of the company, which has been making beer since 1873 when Adolph Coors discovered the pure spring water in the mountains.
The best part? The tour ends with free beer samples for those of legal drinking age. Bonus! Stay for as long as you want, there's a gift shop to check out too. Only one free tour is permitted per person per day.
Visit the Botanic Gardens on a Comp Day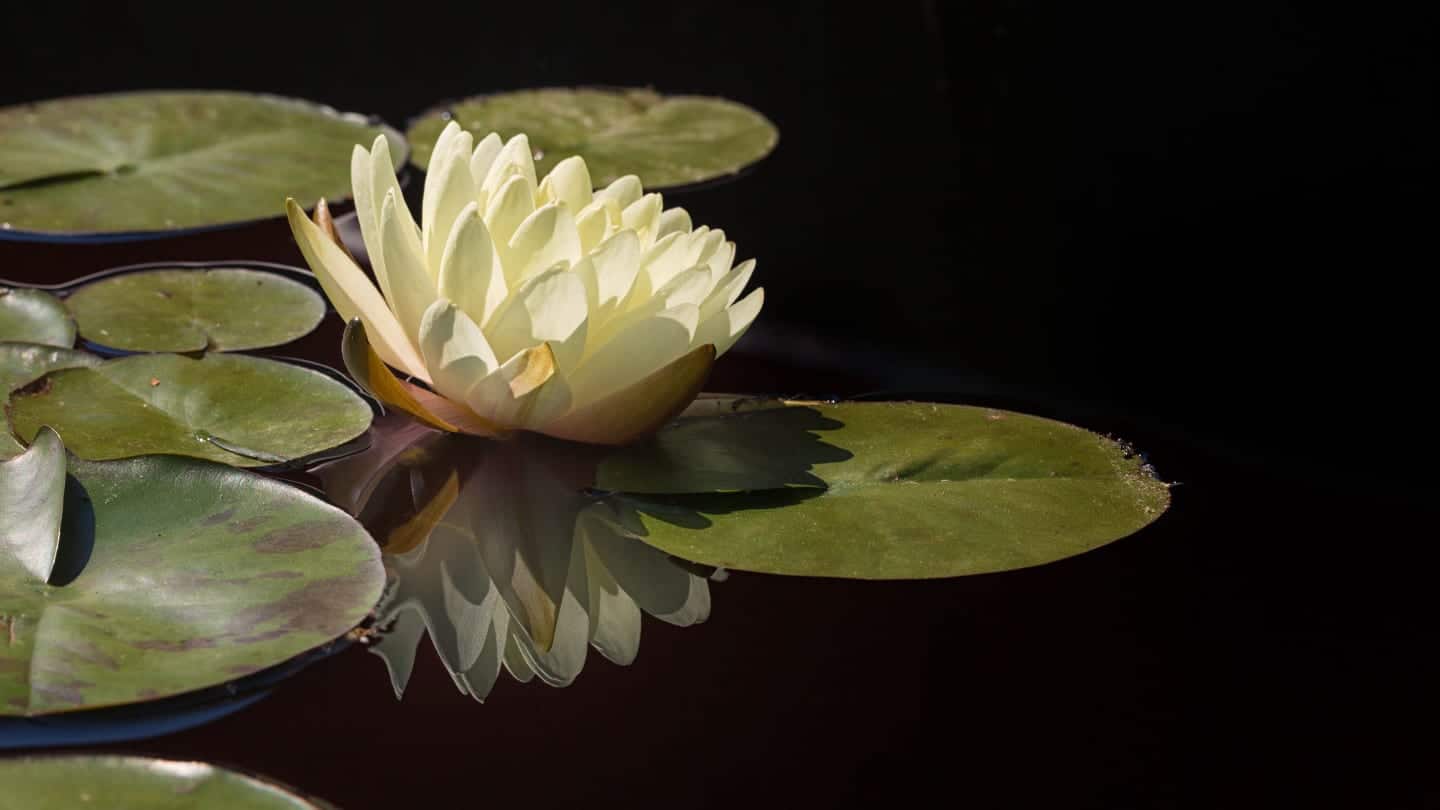 While there's usually an admission fee to visit Denver's impressive Botanic Gardens, there are actually a number of days where entry is free, thanks to a joint effort with the Scientific and Cultural Facilities District.
Both York Street and Chatfield Farm have free entry days throughout the year, so check out the Botanic Garden website to see which dates you can enjoy the gardens for free.
Brush up on your coin history at the Denver Mint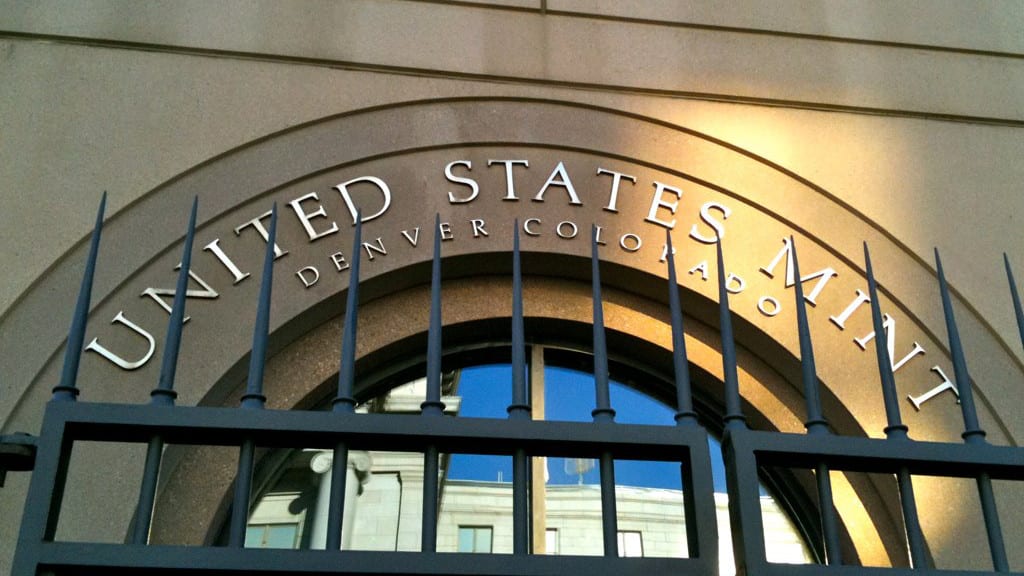 Perhaps somewhat ironically, a visit to the Denver US Mint to see where money is made won't cost you a dime. Free 45-minute tours are offered to see how money is created and gives you an insight into the history of US coins.
The Denver US Mint is only one of two mints still operating in the United States, and tours are available between Monday and Thursday. Note: while it's a free tour, tickets are still required and can be obtained from the Tour Information center from 7 am on the day you wish to take the tour.
Admire the street art of the Santa Fe Arts District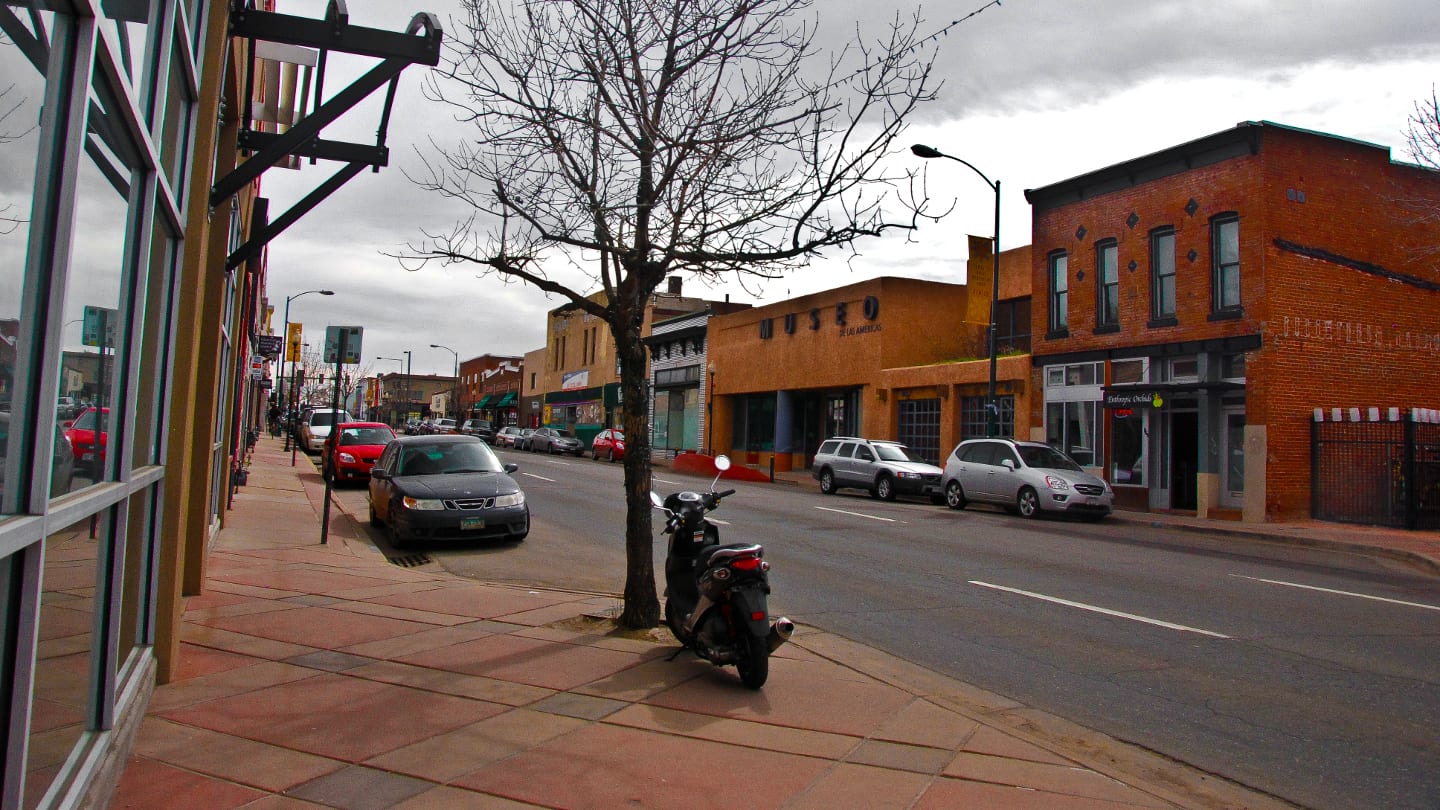 'Art for All' is the district's slogan, and the area features galleries, cultural events, and exhibitions showcasing hundreds of artists. But while many of the art features are behind the closed doors of ticketed galleries, there's plenty of street art in the district that you can admire, completely free of charge.
Speaking of free art, there's also the 'First Friday Art Walk', a free shuttle gallery tour every first Friday of the month at 5:30 pm, stopping off at different galleries that open their doors and welcome visitors as part of the tour.
Walk the Cherry Creek Trail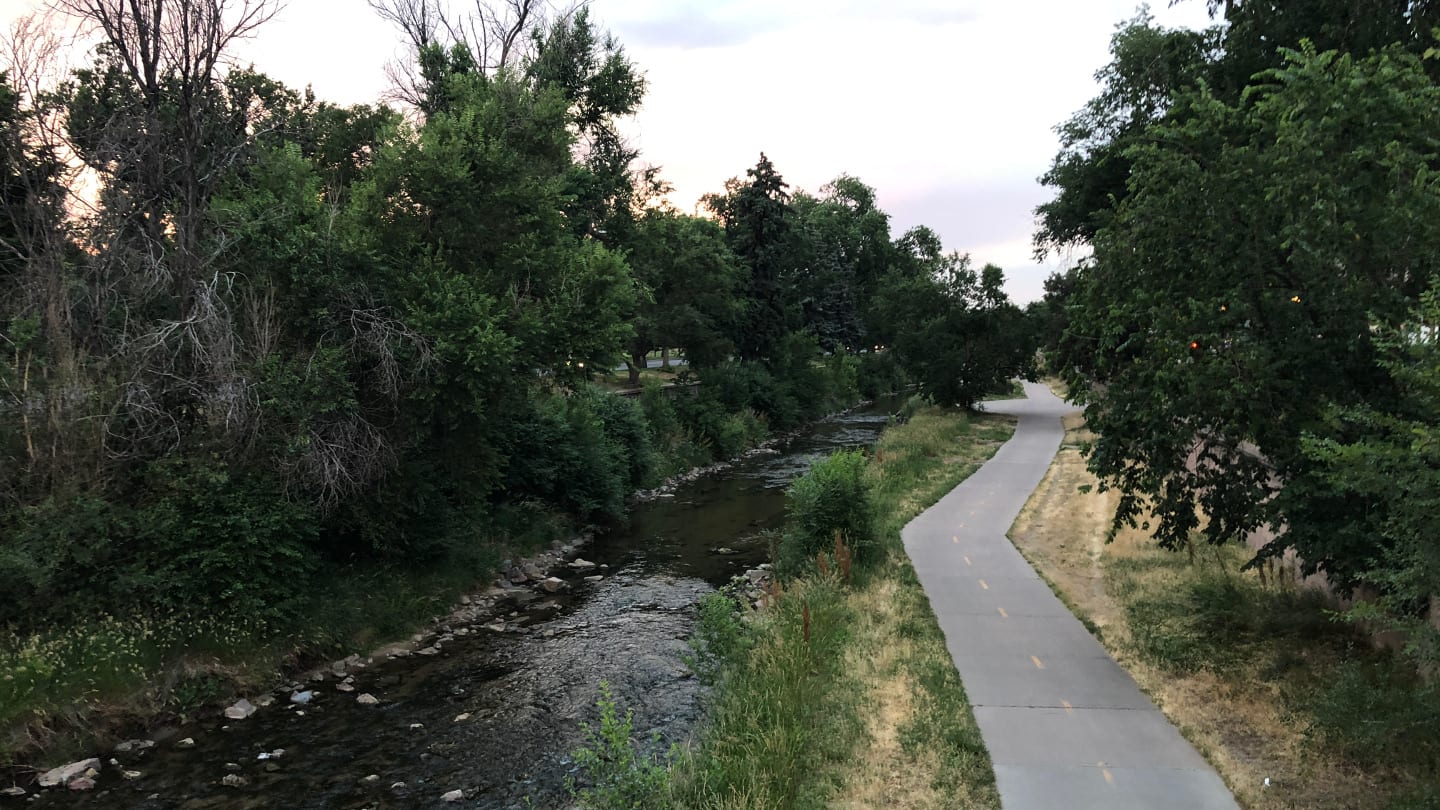 While Denver is home to some impressive national parks and nearby mountains for hiking, one of the best walks to enjoy is right in town. The 42-mile track starts in downtown Denver and winds its way through urban areas, the middle of town, by prairie grasslands, and finishes up at Franktown, meandering alongside Cherry Creek.
You can jog, cycle, run, or simply stroll any section of the path and enjoy the changing sights and terrain along the way. In the middle, it passes Cherry Creek Reservoir. Cherry Creek joins with the South Platte River at Denver's Confluence Park in LoDo. It's a popular summer park to beat the heat with kayaking or tubing.
Window shop on the 16th Street Mall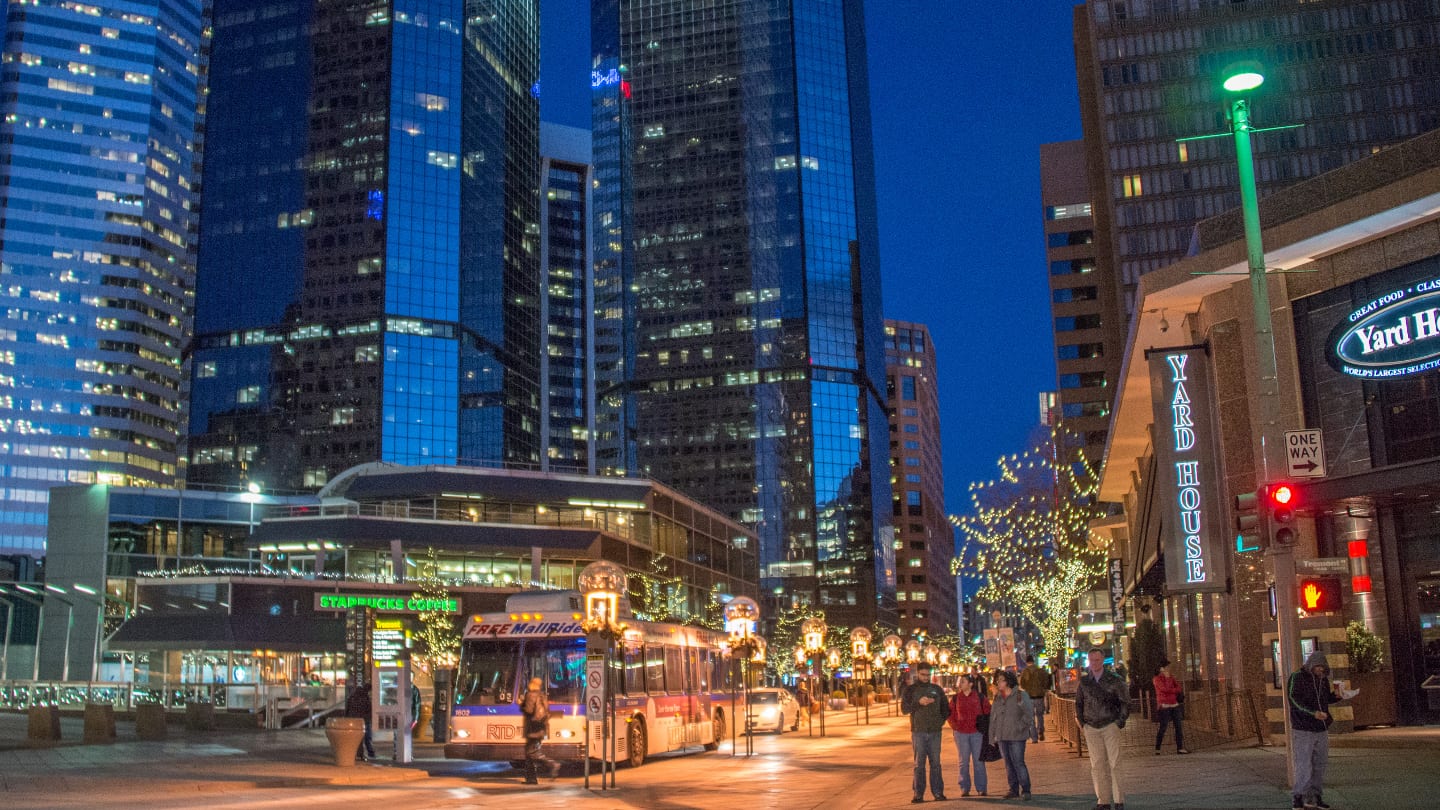 The most interesting thing about this mall isn't even the shops; it's the fact that the pedestrian strip, a pattern of red, grey, and white granite, looks like a diamond rattlesnake from above. Captivating design aside, 16th Street Mall is a great place to people-watch, especially after dark when the twinkling fairy lights turn on and make the trees lining the street sparkle
Horse-drawn carriages carry people up and down the promenade. Only city buses and cop cars are found driving down 16th Street. You can also check out the D&F tower, an almost replica of the Campanile of St. Mark's in Venice for a touch of Italy right here in Denver.
There's also a free shuttle bus, called the MallRide, which travels up and down 16th Street Mall, making it easy to explore.
Say hello to bison at the Rocky Mountain Arsenal Wildlife Refuge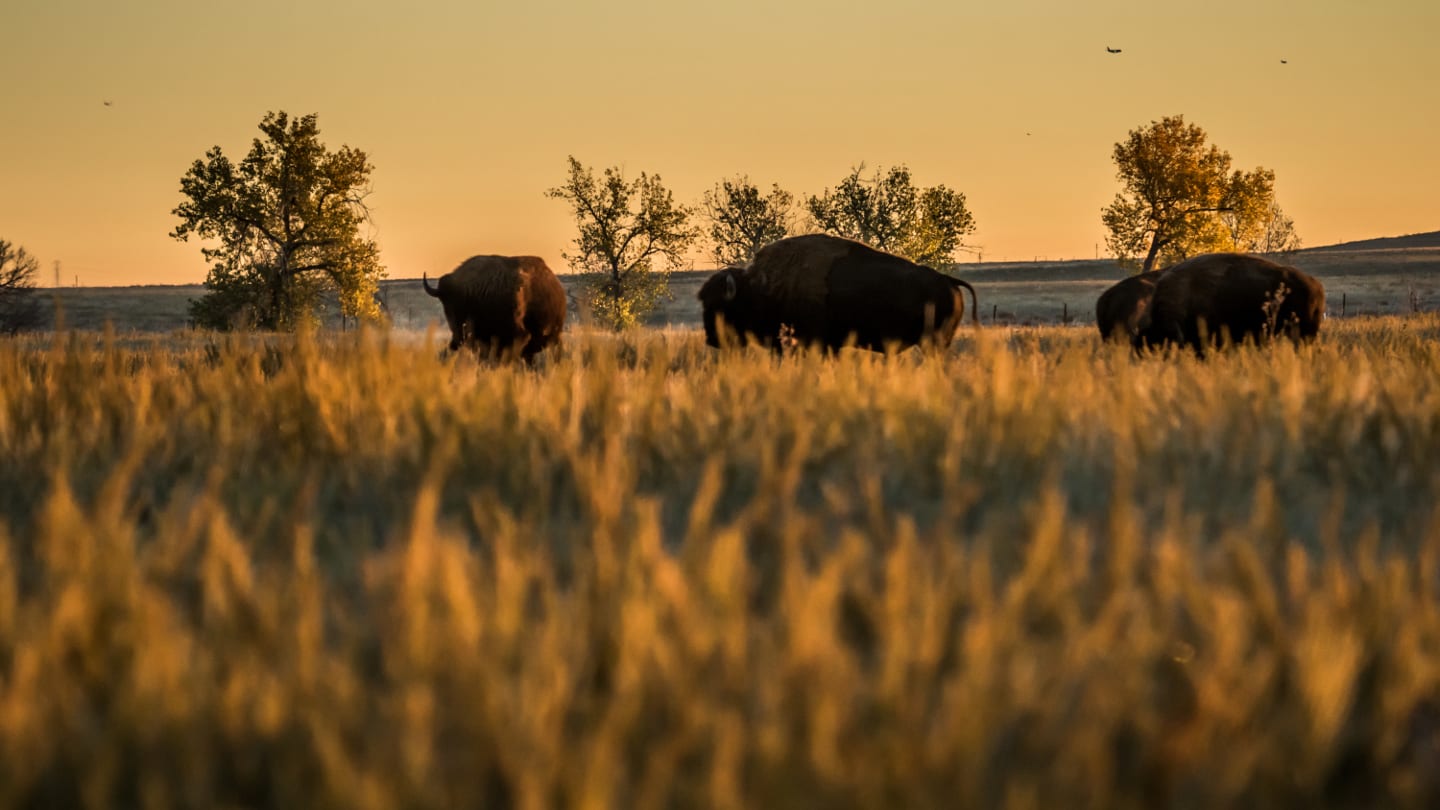 You don't have to venture all the way out into the wilderness to see some wildlife in Colorado; just downtown of the city lies the Rocky Mountain Arsenal Wildlife Refuge, a 15,000-acre wildlife sanctuary where you can spot white-tailed deer, bison, owls, bald eagles, prairie dogs, and hawks not to mention brilliant sunsets.
The refuge is open every day from sunrise to sunset, and during the summer months, there is an abundance of wildlife to amazing at, from white pelicans in the skies and burrowing owls nesting in empty prairie dog burrows to frogs, painted turtles and fish in the wetlands, while the grasslands become awash with wildflowers.
Tea time at Celestial Seasonings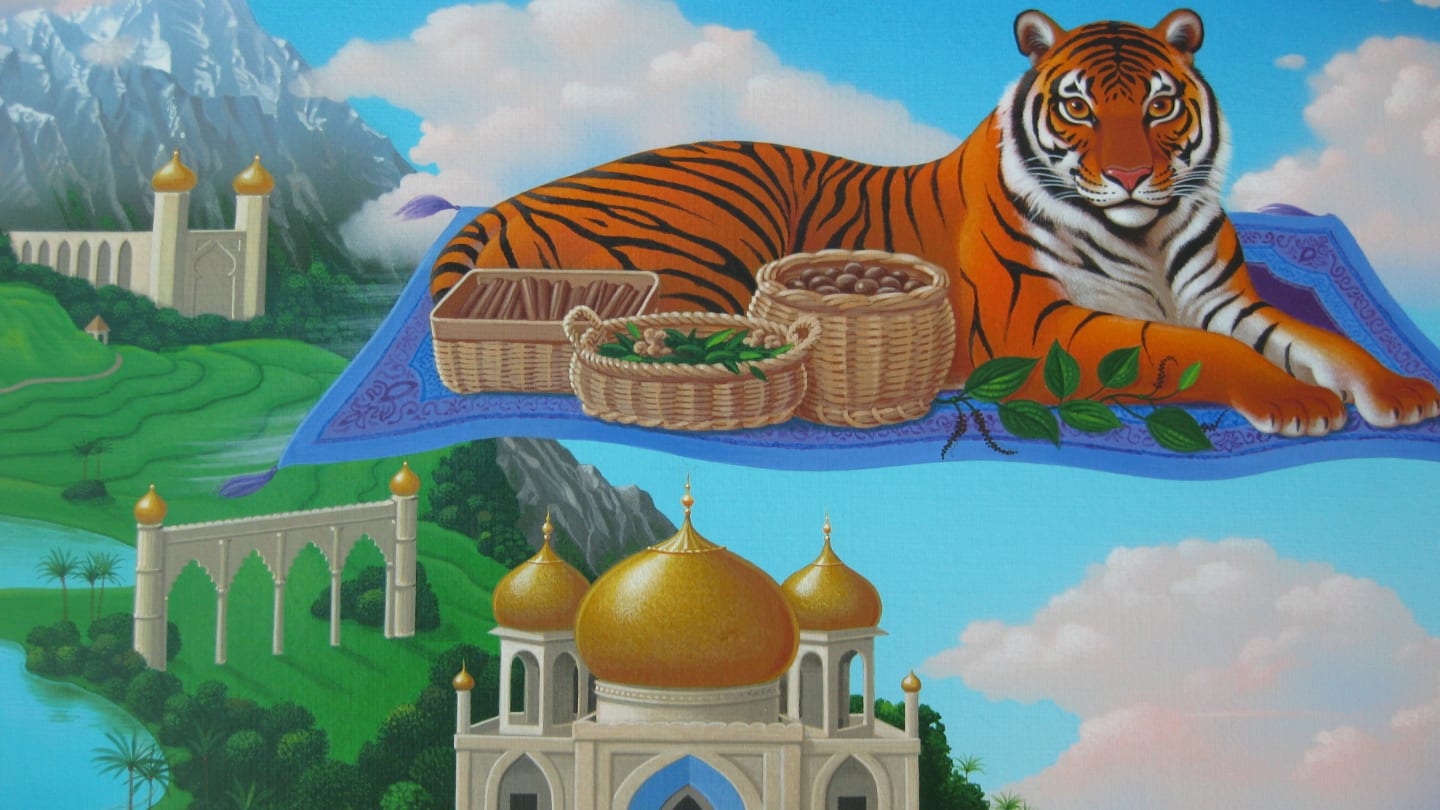 If you love your tea, then a trip to nearby Boulder should be on your itinerary for a free tour of the renowned tea company Celestial Seasonings.
Learn everything about the process of creating tea, from the raw ingredients used to how the product is packaged and shipped, on the free 45-minute tour through the factory. Not only is the tour free, but complimentary samples of the delicious teas are offered throughout as well, so it's a win-win.
Hike a 14er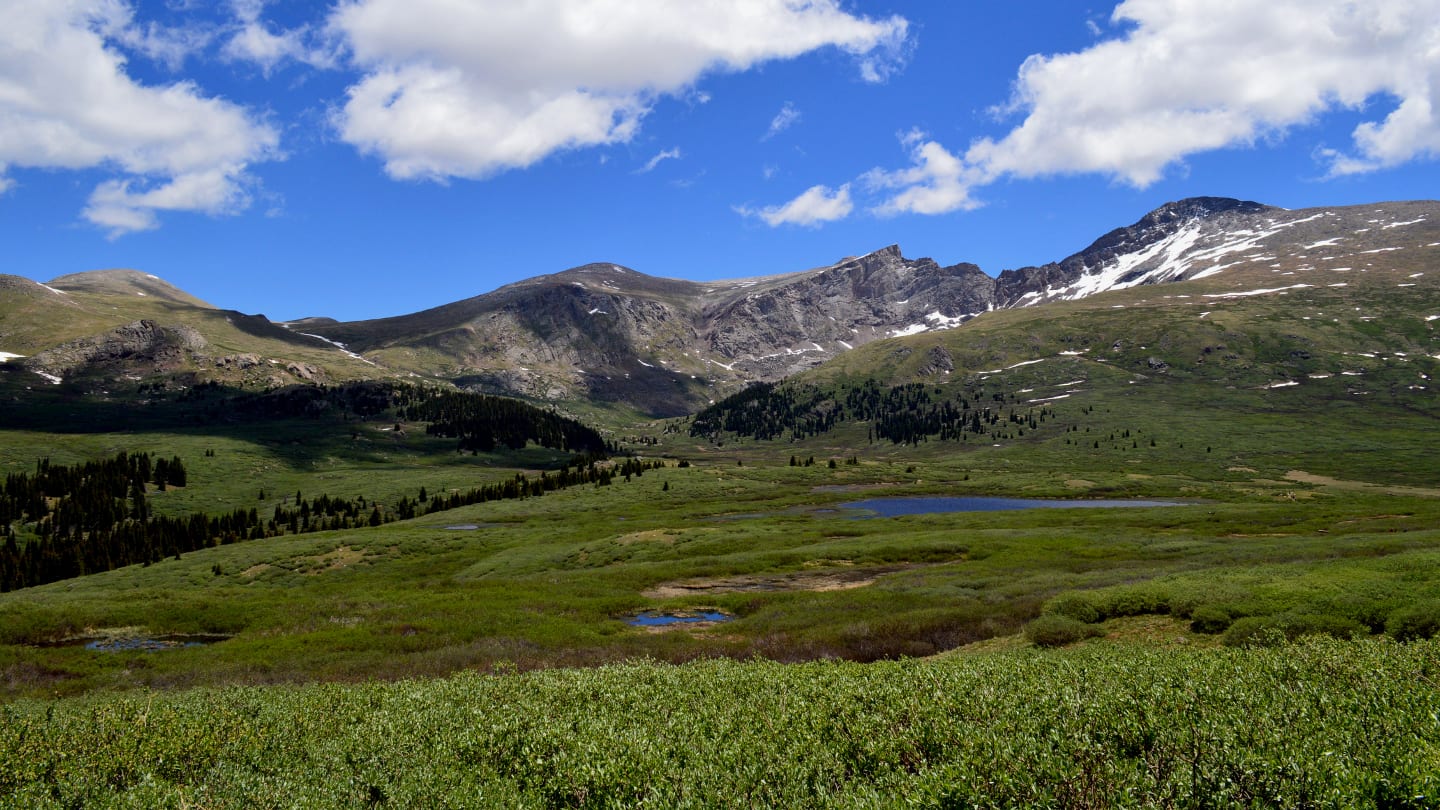 Colorado is famous for many things; music, beer, and of course, hiking, so climbing up a 14er is a must-do activity for those who love the outdoors. What's a 14er? That's Colorado lingo for a peak that rises up more than 14,000 feet above sea level, and Colorado is home to 58 of them (although, this number is somewhat debated!).
While not in Denver itself, Mt Bierstadt is considered a great 14er for first-timers as it's so close to the city. So if you're in town, have a reasonable level of fitness, and are well-equipped for a challenging but not technical hike, enjoy the free workout of climbing up a 14er. And feel the pride and sense of accomplishment that comes with it!
Chase waterfalls at Hanging Lake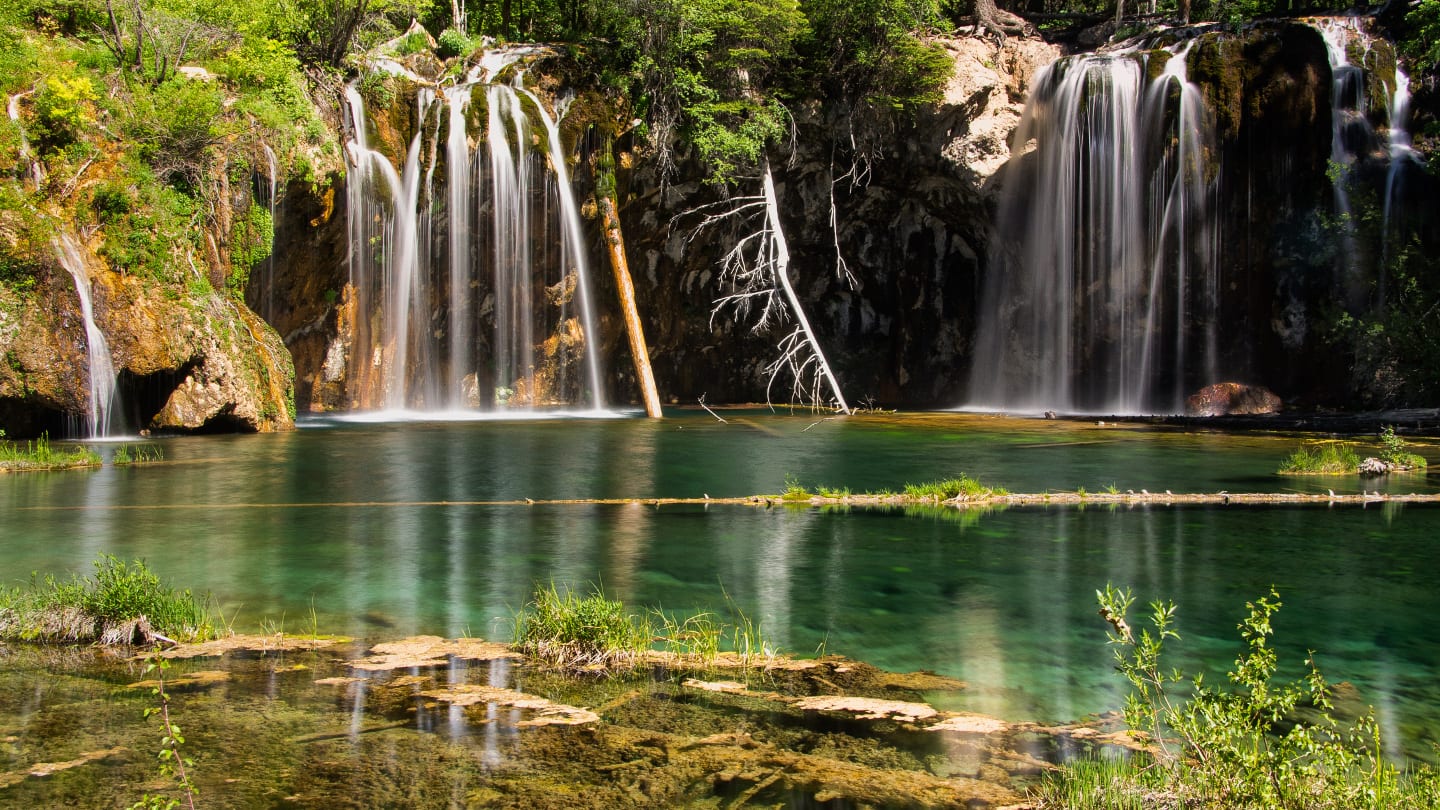 Last, but not least, is an activity that's not near Denver, but nonetheless it's free and often day-tripped by Denverites. While there are plenty of close hiking trails in and around the metro, this iconic natural landmark is a tourist favorite, therefore it's worth the long drive.
It's 2.5 hours from Denver, so pack a lunch. Picture a gently cascading waterfall spilling into crystal-clear turquoise waters, surrounded by the natural beauty atop the cliffs of Glenwood Canyon; welcome to Hanging Lake.
The 3.2-mile return hike up to the top of the cliffs is steep and challenging, but rewards those who embark on it with stunning views of the rare travertine lake; mineral deposits from the limestone dissolve to create unusual travertine layers, making Hanging Lake a special lake indeed.
Thanks for checking out our list of the best free tourist activities in the Mile High City. Every free activity you do is a paid activity earned, or something like that.