There's no doubt about it – with an almost 20% increase in growth since 2010, Denver is much more crowded than it used to be. Fortunately for residents, the capitol city also happens to be in close proximity to some of the best destinations for natural scenery and culture in the United States.
If you're daydreaming about your next quick excursion out of the Mile High City, we've rounded up ten fantastic day trip options, which average about an hour and a half drive or less out of town. We cover both the mountains and the plains for your next short road trip. The specific activities below are just a tiny fraction of the attractions found in the ten regions.
Here are the best one day trips near Denver, CO, in no particular order:
1. Rocky Mountain National Park/Estes Park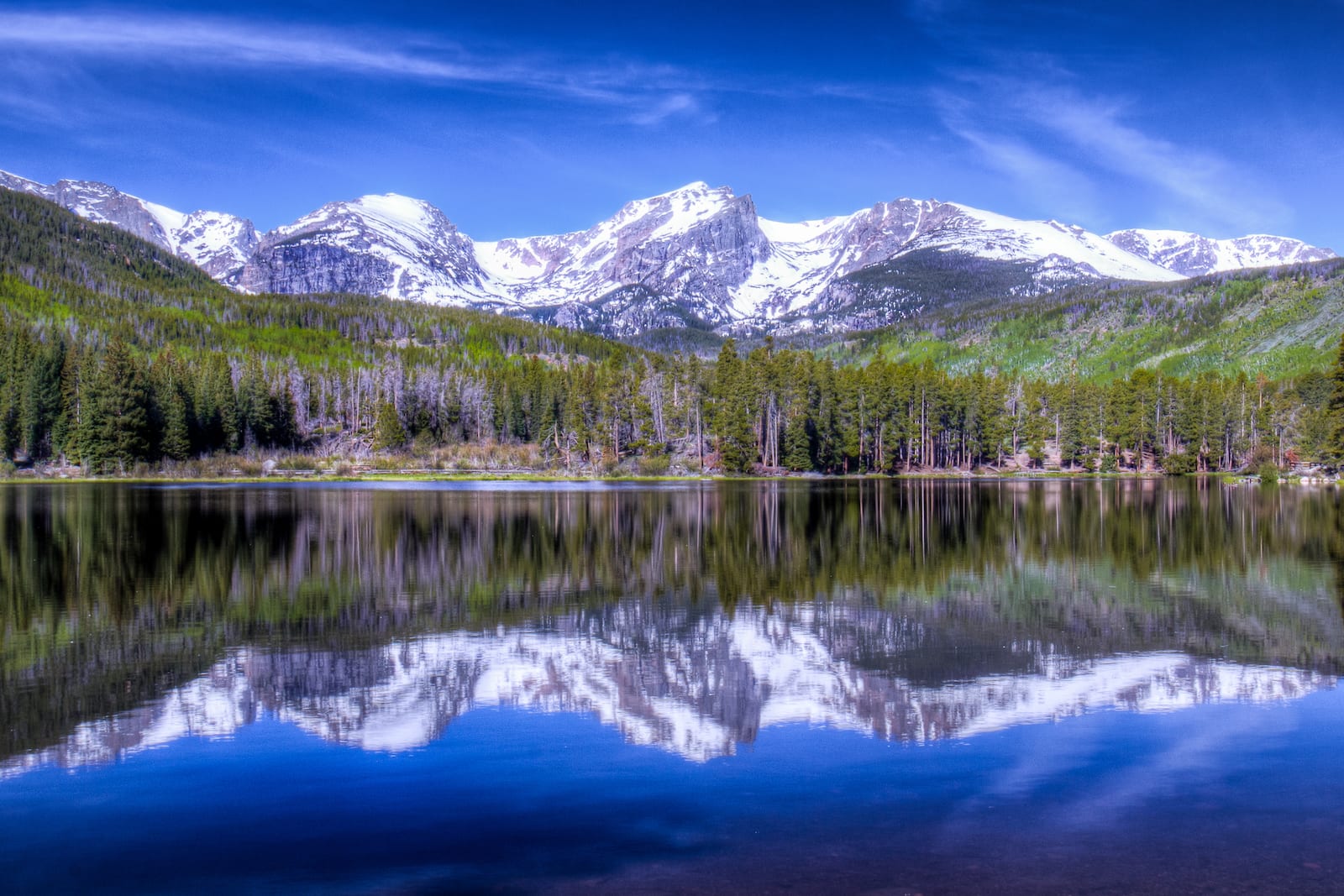 Folks from around the world travel far and wide to experience the natural wonders of Rocky Mountain National Park, but Denverites merely need to hop in the car and drive an hour and a half north to get there. Rocky Mountain National Park boasts 415 square miles of pristine mountainous terrain to explore, which is packed with 300 miles of hiking trails, a perfect antidote to Denver's growing traffic woes.
The park is home to Longs Peak, a mountain celebrated for its imposing beauty and challenging climbing routes. In addition to Longs, there are an astounding 100 plus other peaks in the park that are 11,000 feet or more.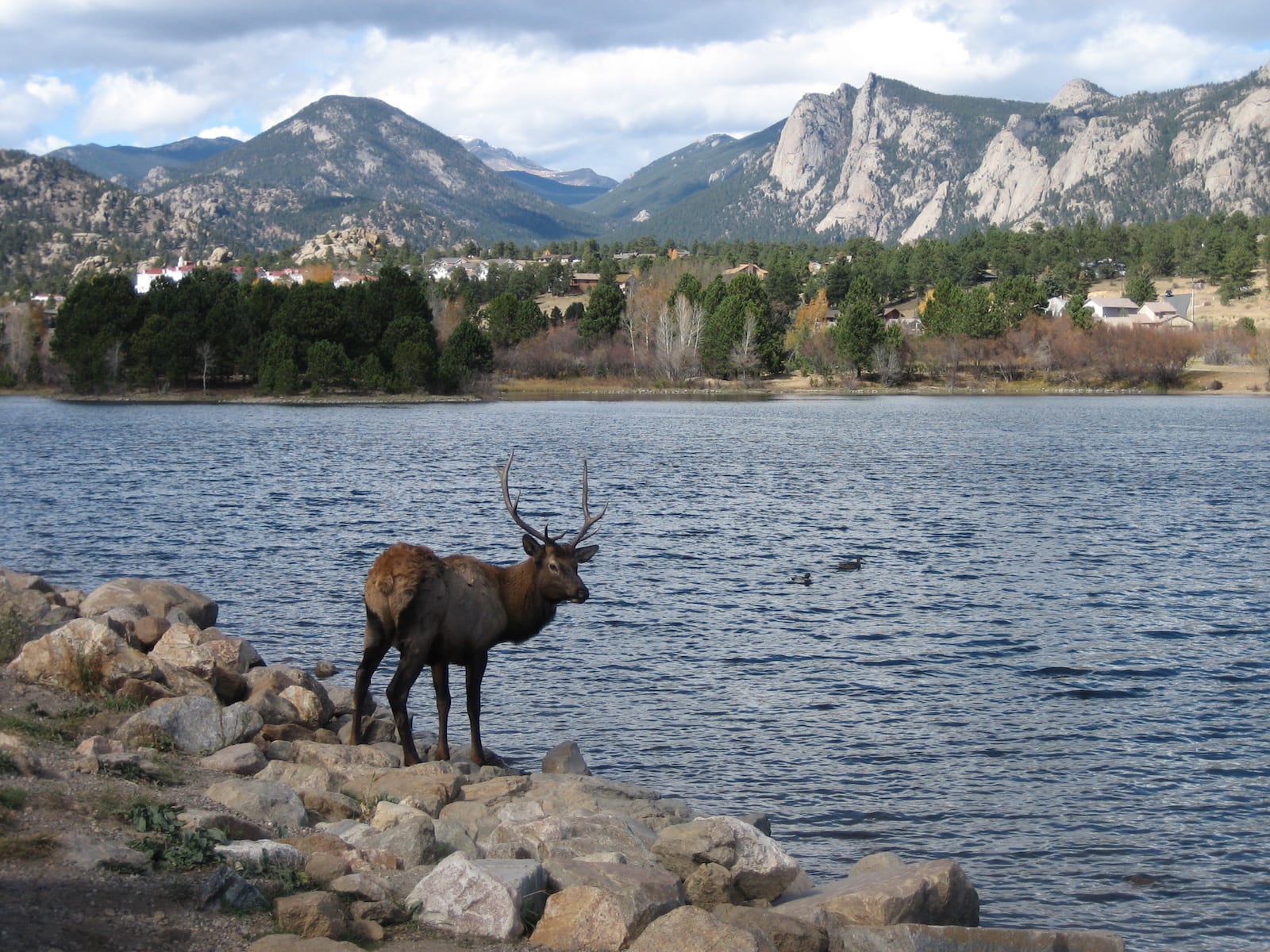 Rocky Mountain National Park offers conventional and wilderness camping, fishing, a plethora of wildlife to appreciate, and the Trail Ridge Road, which gives visitors astounding Rocky Mountain views from a 12,000 ft. perspective. However, we should note that weather conditions this high tend to get extreme, so the Trail Ridge Road and some of the park's other offerings aren't accessible during Colorado's colder months.
If Rocky Mountain National Park isn't enough to sell you on this day trip, the charming mountain town of Estes Park just down the road should do the trick. With plenty of whitewater rafting, golfing, and climbing options to explore and delectable restaurants to dine in, Estes Park is the quintessential Colorado mountain town.
Try Bird and Jim, an intrepid Colorado-centric establishment offering up sustainable local options. The town isn't big, but it's home to multiple breweries, two wineries, and a distillery to relax in after a day of exploring.
2. Pikes Peak Region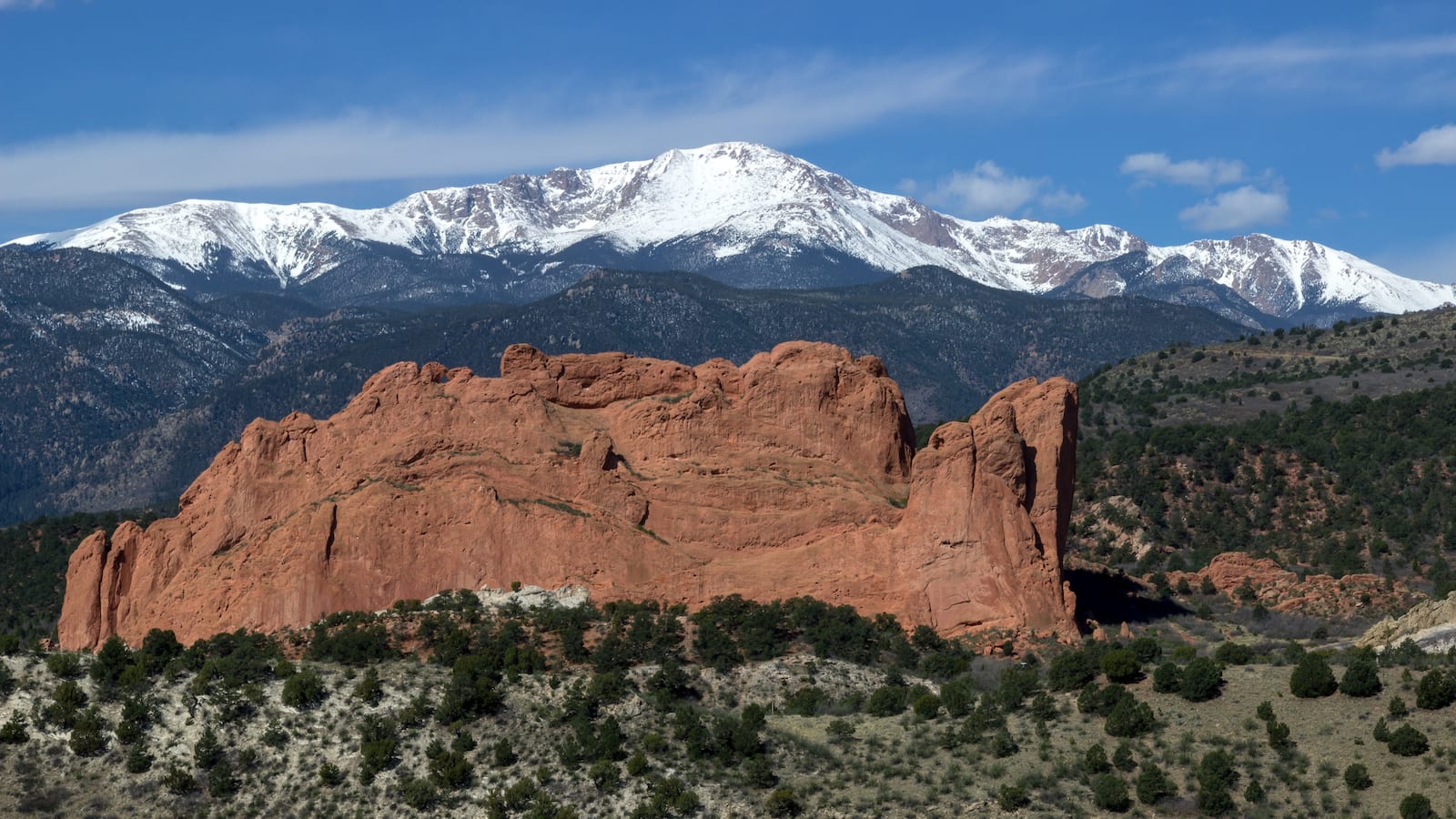 An hour and a half drive south from Denver offers some stunning natural wonders and a slowed down pace compared to life in Colorado's largest city. Cave of the Winds is a mountain park home to a massive network of caves to explore through guided tours. Some tours are lit by handheld lanterns and others that require visitors to crawl and squeeze their way through narrow openings.
Nearby Pikes Peak is a famous mountain destination suited for ambitious climbing fanatics and road-tripping families alike. Described as an "ultra-prominent peak" for its impressive topographic prominence, this 14,115-foot beast offers challenging climbing routes and a mountainous highway letting the non-athletic among us ascend the peak's summit.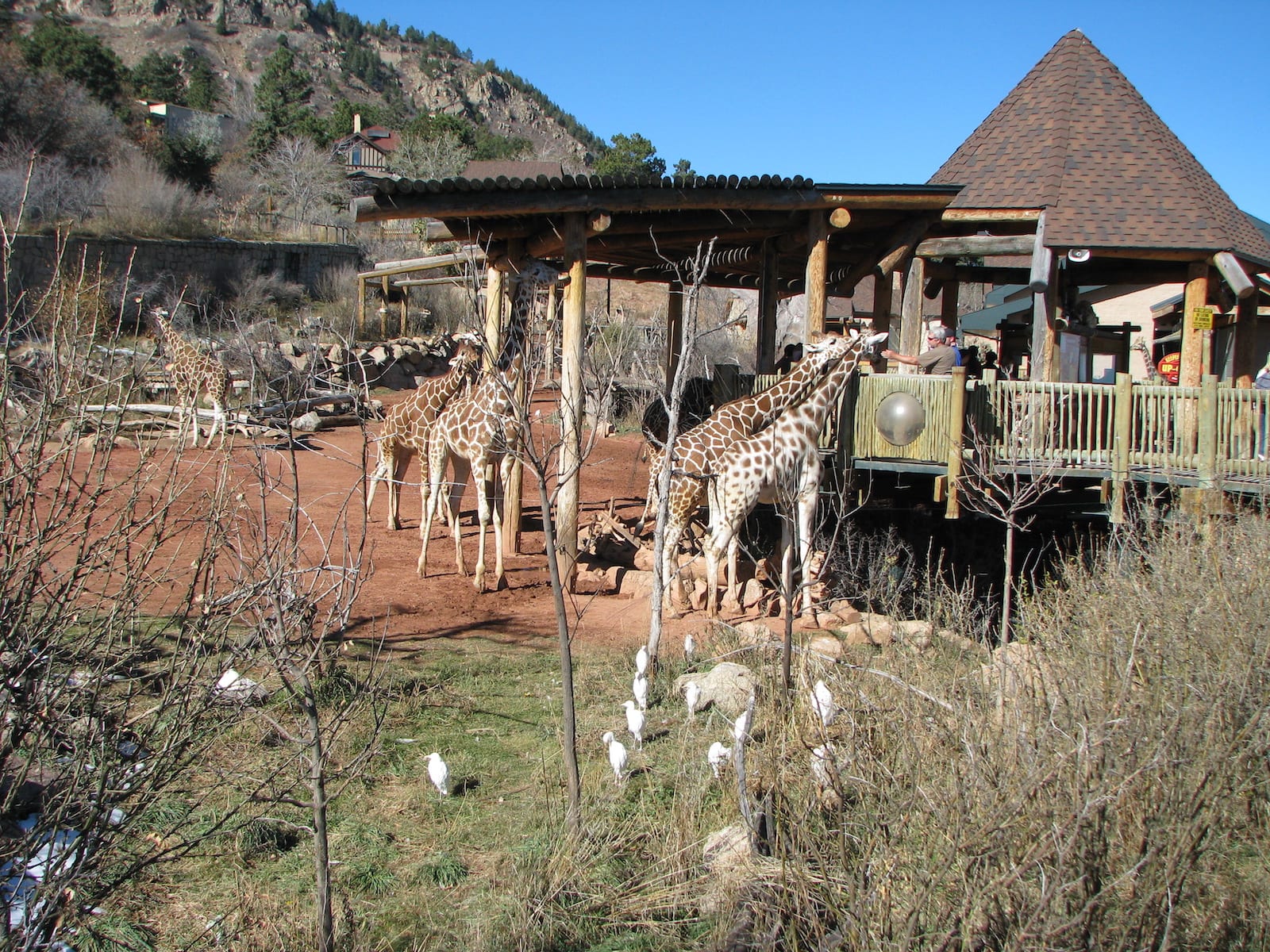 Sitting just between the city of Colorado Springs and the front range is the stunning Garden of The Gods Visitor and Nature Center. From climbing, biking, and jeeping adventures to trails ideal for meditation and relaxation, the otherworldly red rock backdrop of Garden of The Gods is a perfect setting for whatever outdoor plans you have.
Consistently ranking as one of America's best zoos, the nearby Cheyenne Mountain Zoo lets visitors feed giraffes and ride the Mountaineer Sky Ride Tram. It leads up to the top its namesake mountain to get spectacular views of the zoo and surrounding Pikes Peak region.
3. Central City/Black Hawk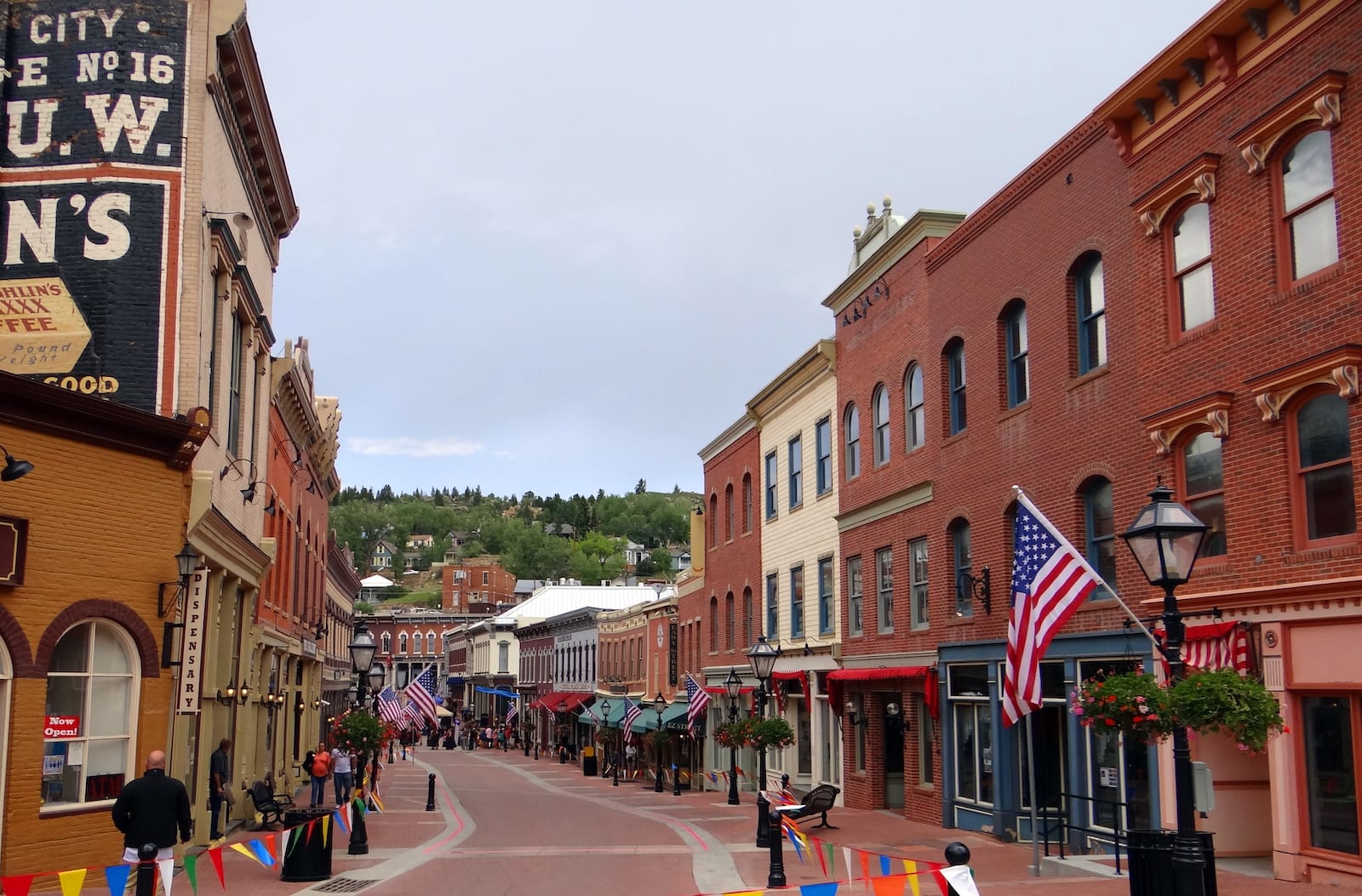 Many Denver residents fly to Las Vegas to get their gambling fix when there's great, legal options under an hour's drive to the west. Situated in Gilpin County, Central City and Blackhawk region might not be very large, but it's home to some of the state's most interesting history stories.
For example, there was a time when Central City had more money and culture than Denver, and was so influential in the region that it almost became the capital when Colorado officially achieved statehood in 1876. Today, Blackhawk and Central City are ideal for a quick trip to gamble, explore gorgeous mountain environments, and dine in establishments that embrace the look, feel, and fare of the old mountain west. Central City and Black Hawk are similar places, but feature important unique characteristics aimed at serving different crowds.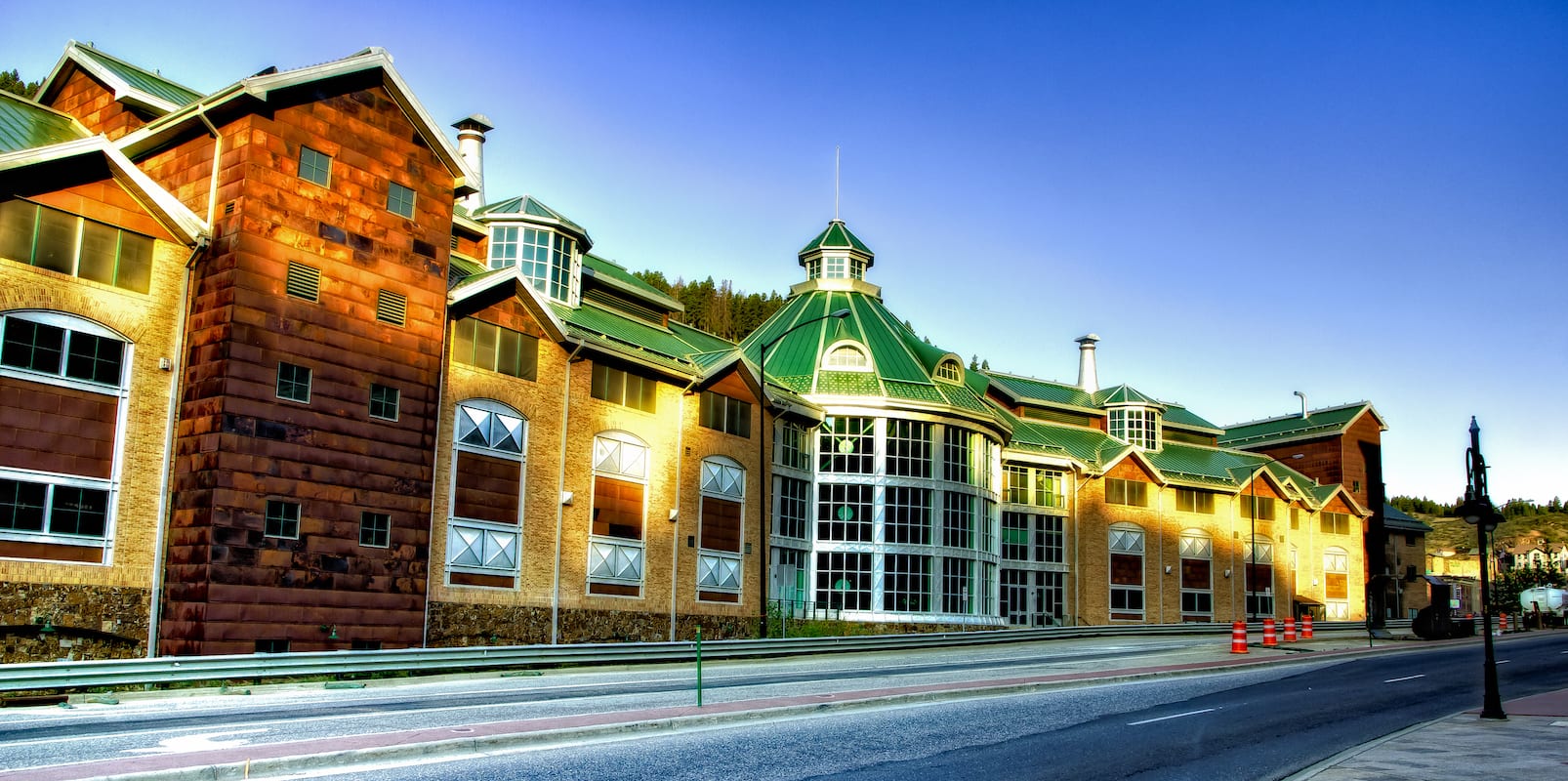 With streets lined with authentic salons, hotels, and casinos, Central City is the quieter city of the two, and is geared more towards history lovers and families. After visiting the town's notable attractions like the Central City Opera House, consider a five minute drive to an old ghost town, Nevadaville.
Black Hawk is fun, rowdy, and marketed towards adults looking to win big in a gorgeous mountain setting. If you're looking for a way to round out your day trip with a little nature, drive 40 minutes west and you'll reach St Mary's Glacier, which offers great hiking year round. Remember to bring an extra $5 for parking if you choose to venture to this gorgeous spot.
4. Boulder/Nederland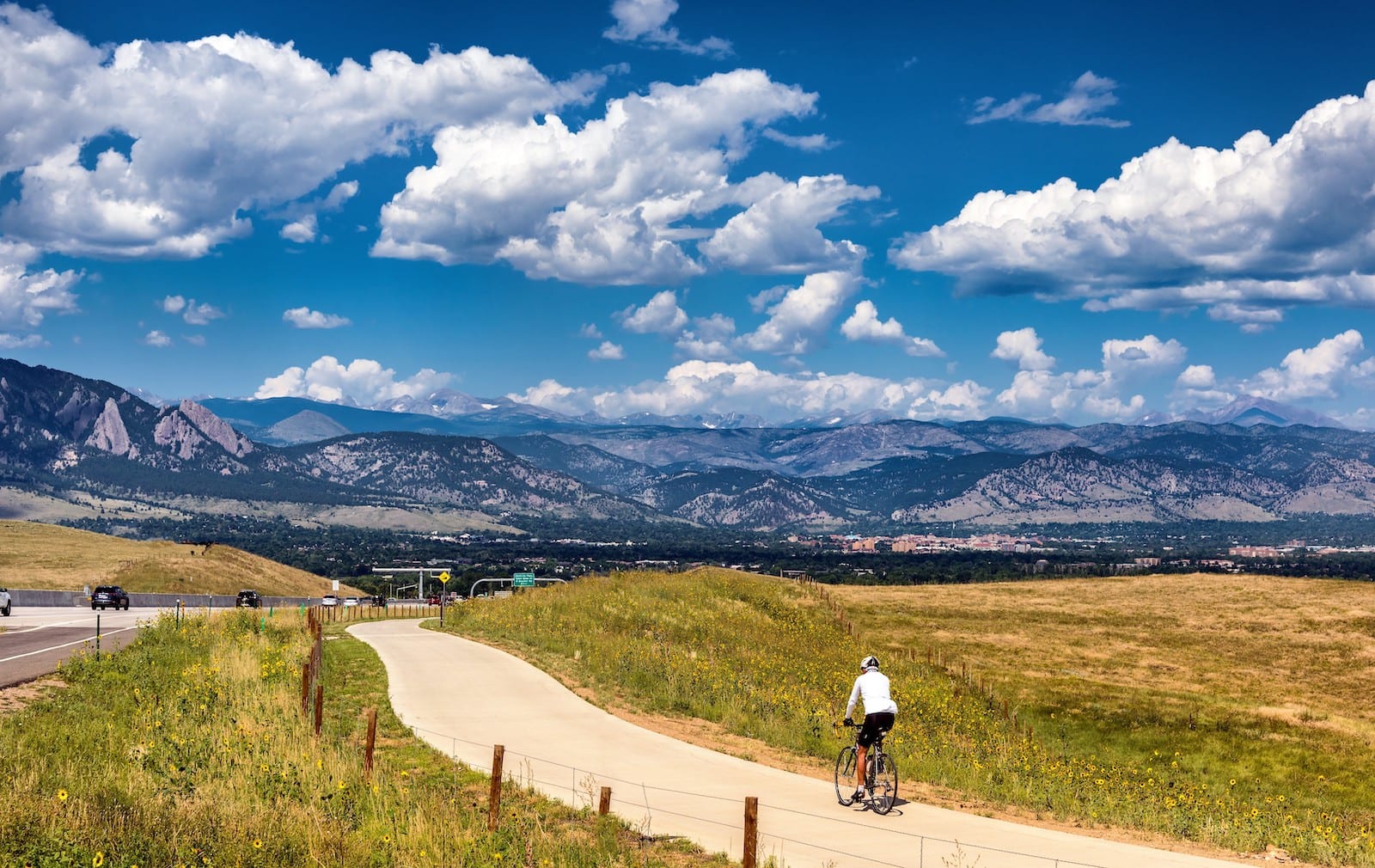 Boulder and Nederland are two very different Colorado day trip destinations with a lot to offer Denver residents. Boulder is a near perfect blend of city and nature. Flanked by mountains and approachable hiking trails and bike paths, the city has become a bona fide internationally recognized culinary destination in recent years, as evidenced by restaurants like Frasca Food and Wine, which picked up a James Beard Award earlier this year.
A day trip can be topped off with an evening show at one of the city's incredible music venues including the Fox Theater, Boulder Theater, or the beloved Chautauqua Auditorium.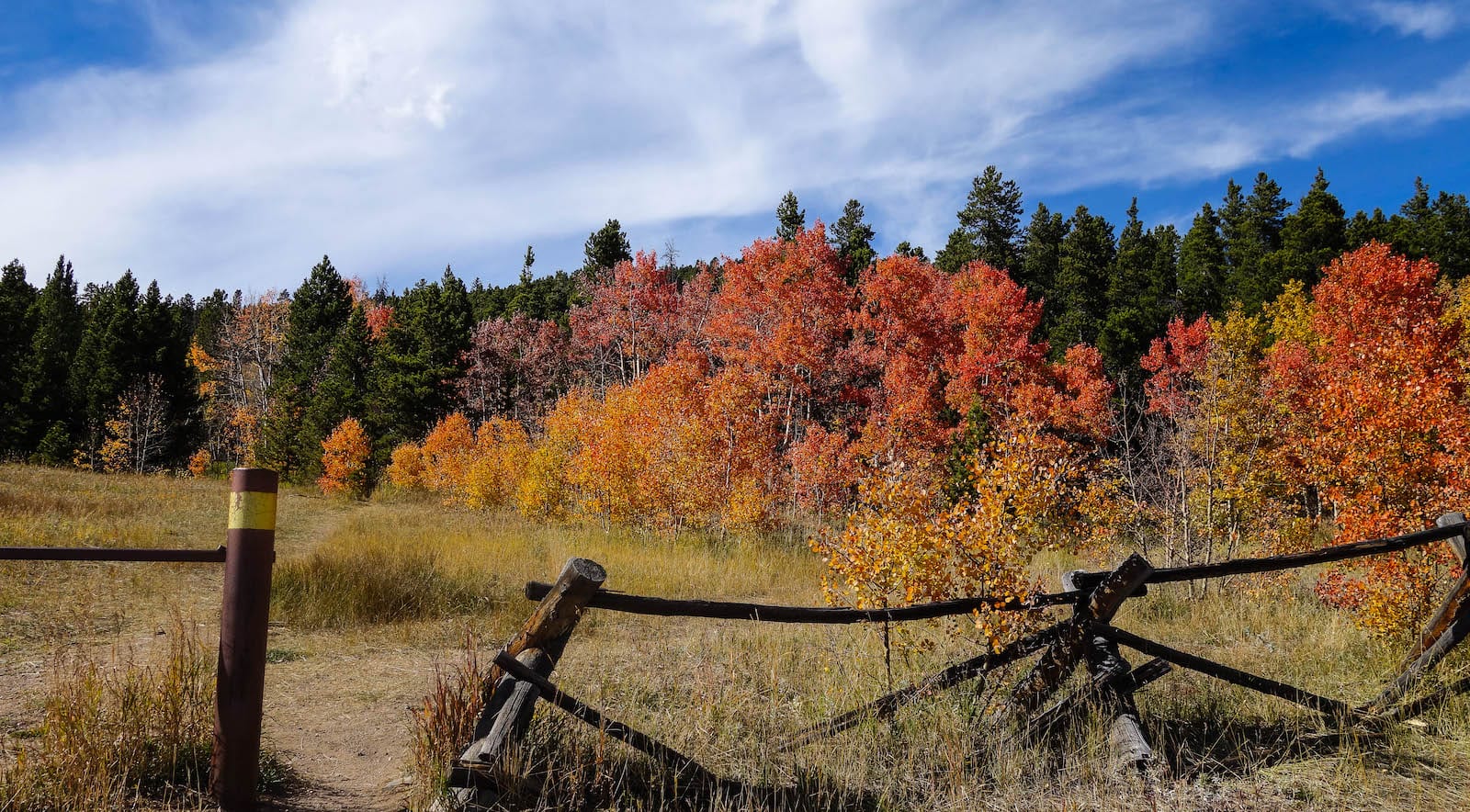 Tucked up away in the mountains, the town of Nederland is Boulder's unpretentious and eccentric little sister. This small community is an excellent home base for mountain adventures like fishing, rock climbing, and backpacking. With an elevation of 8,228 feet, Nederland is close to Rocky Mountain National Park and the Indian Peaks Wilderness Area, so this day trip is for you if you're looking for a charming mountain town surrounded by gorgeous Colorado nature.
The actual town of Nederland itself shouldn't be missed, which is home to the phenomenal New Moon Bakery, several fine breweries, and a stellar wood-fired pizza joint.
5. Fort Collins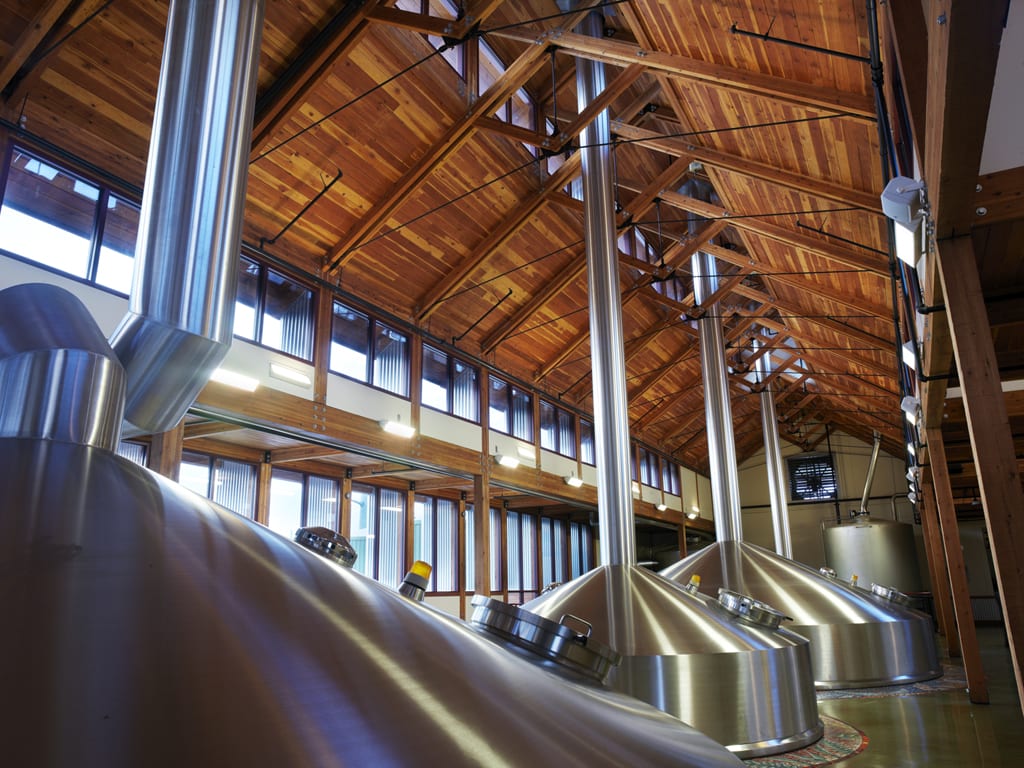 Home to Colorado State University, Fort Collins consistently ranks as one of the best places to live in the country, and has proven itself to be much more than a college town. It's also a fine day trip option just a little over an hour's drive north from Denver on I-25.
If you dig beer, you'll adore Fort Collins, which is home to an astounding amount of internationally celebrated breweries like New Belgium and Odell. Even Budweiser has a brewery tour here. Lesser known but still outstanding microbreweries like Funkwerks and Crooked Stave are can't miss. If you're after some tasty, farm-to-table food, check out the Fortified Farm Dinner Series, which serves up fresh food from local farmers. The city also hosts loads of nightly and seasonal music performances at venues like the Aggie Theater and Hodi's Half Note.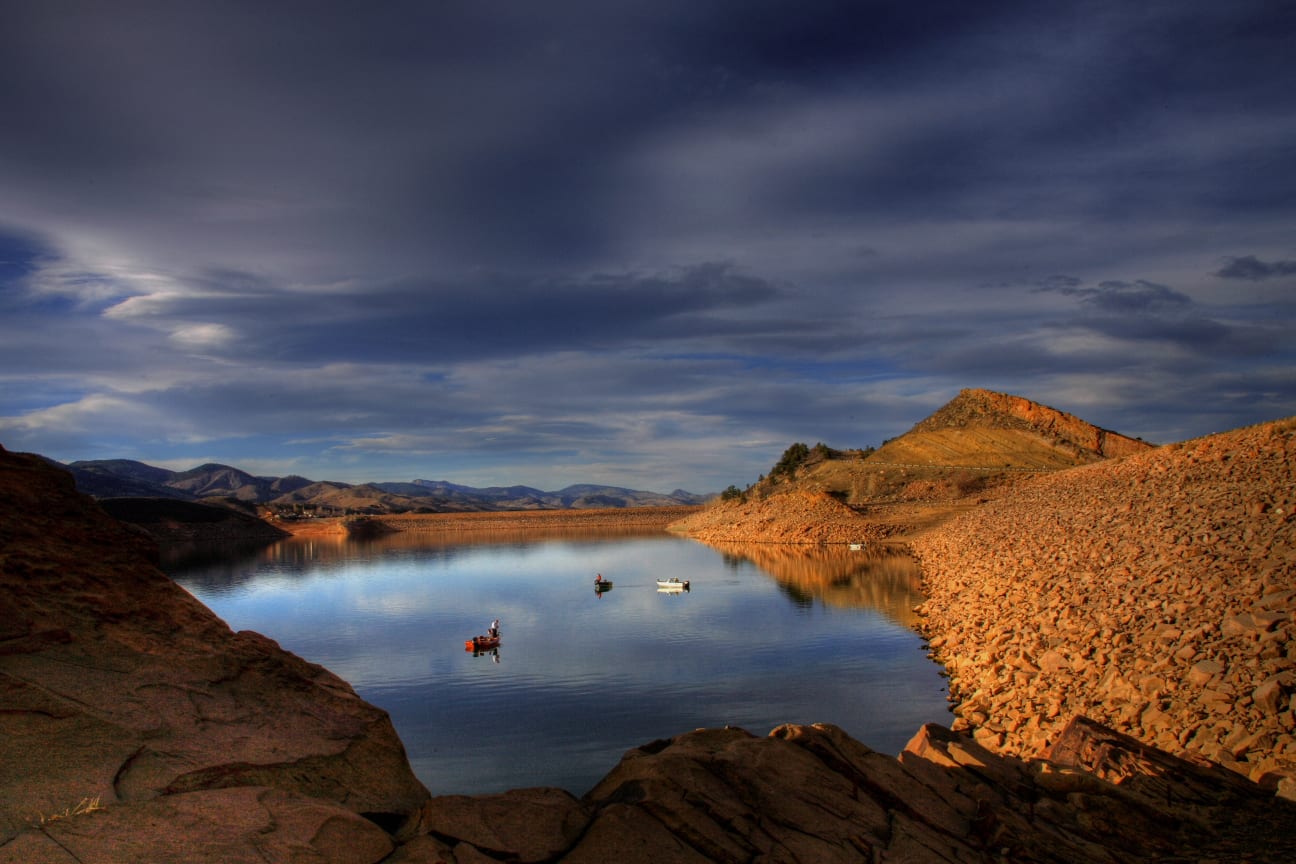 Like Boulder, Fort Collins is also surrounded by a great deal of natural beauty, making it a prime spot to embrace the outdoors from. Horsetooth Reservoir is known for its excellent fishing and offers boat and kayak rentals at its marina. The nearby Cache la Poudre River Canyon is perfect for whitewater rafting excursions, hikes, a scenic drive, or even picturesque picnicking if that's what you're after. It's such a beautiful, unique place that it's one of only three National Heritage Areas in the state.
6. Deckers/Pine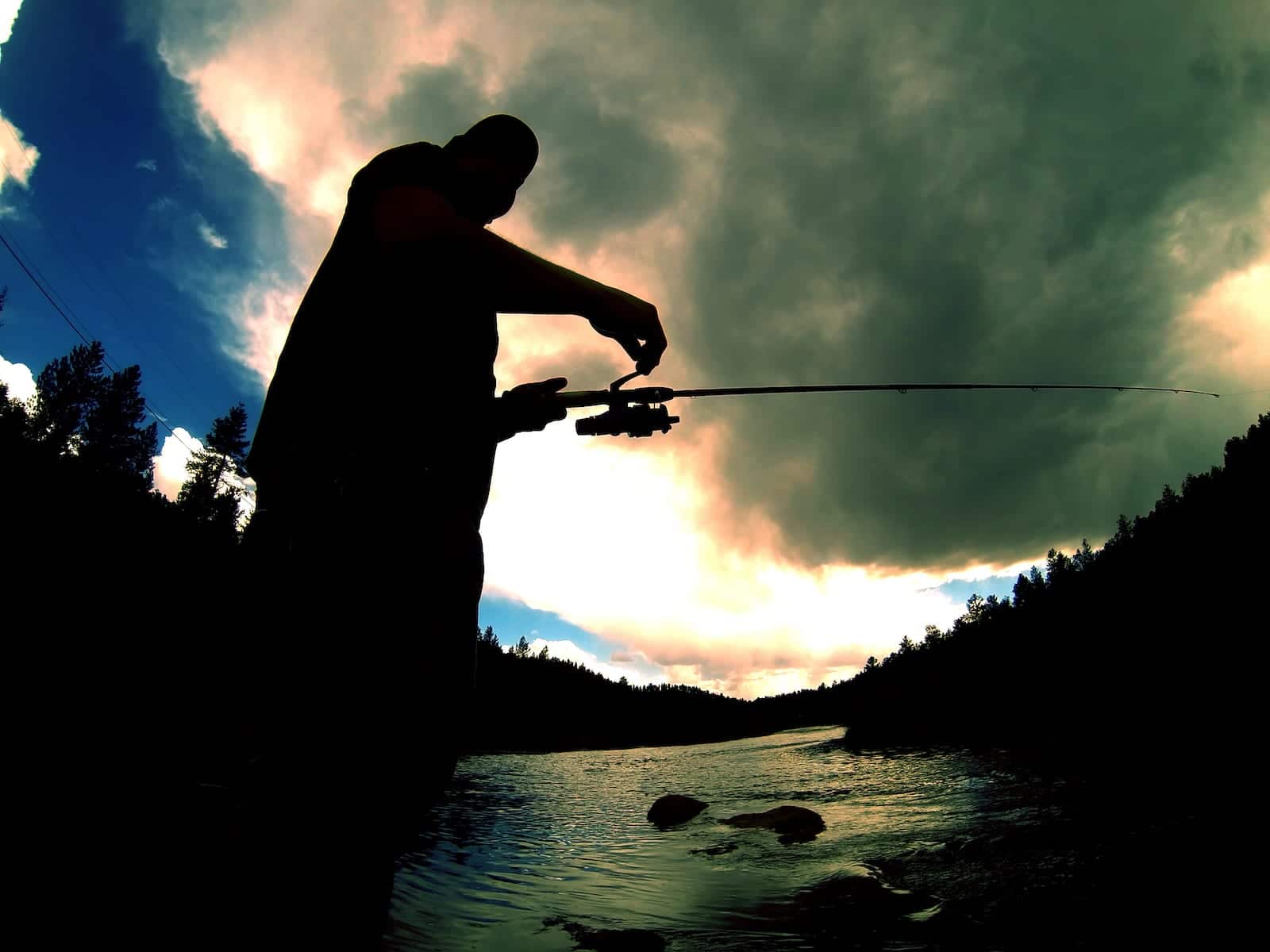 The Deckers and Pine area is an outstanding option if you're looking for a minimal drive with plentiful outdoor recreational activities to enjoy. For families with young kids, Pine Valley Ranch Park offers a small pond with manageable fishing conditions, hiking trails with varying levels of difficulty, and loads of mountainous space to roam in.
Located just south of the town of Pine, the North Fork South Platte River offers prime Rainbow and Brown Trout fishing for serious anglers, while the sharp, jutting rocks in the Cathedral Spires offers a rewarding climb you'll have to work for to see. For provisions, check out Zoka's, a fine restaurant and bar located in the town of Pine. This highly reviewed spot offers craft beer and home-grown produce.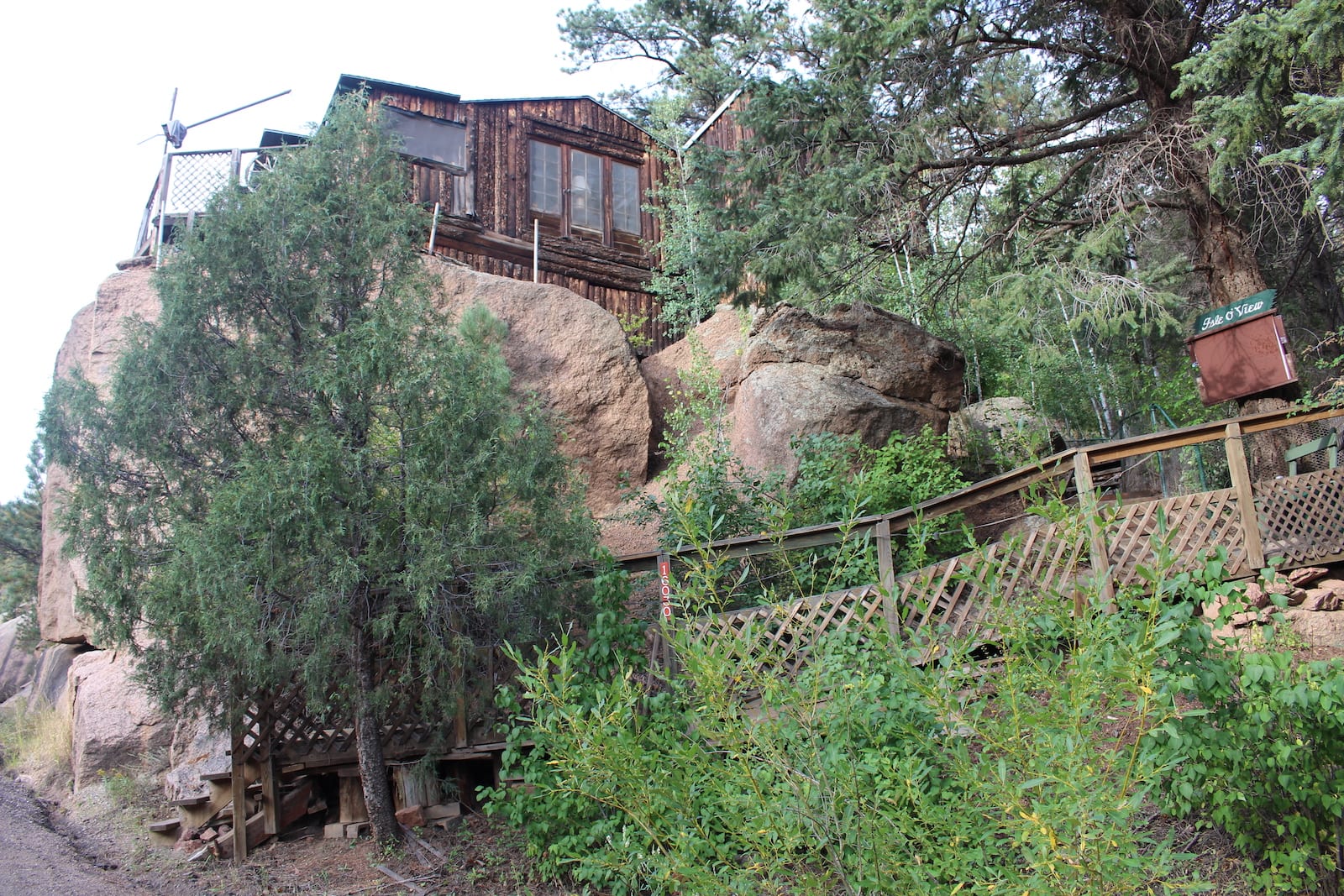 A little further to the south, you'll find Deckers, a spot famous for its incredible fishing. Legendary trout are said to roam the waters of the South Platte River and Cheesman Lake, the former flows past town, while the latter is only 15 minutes outside of it.
The Deckers area also offers incredible mountain biking, hiking, and bird-watching options on its various trails. When you've tuckered yourself out for the day, treat yourself to a nice beer, milkshake, or cafe at Decker's Corner. The Devil's Head Lookout is a bit out of the way if you're heading back to Denver, but its manageable hiking conditions and stellar front range views will end your day trip in spectacular fashion.
7. Summit County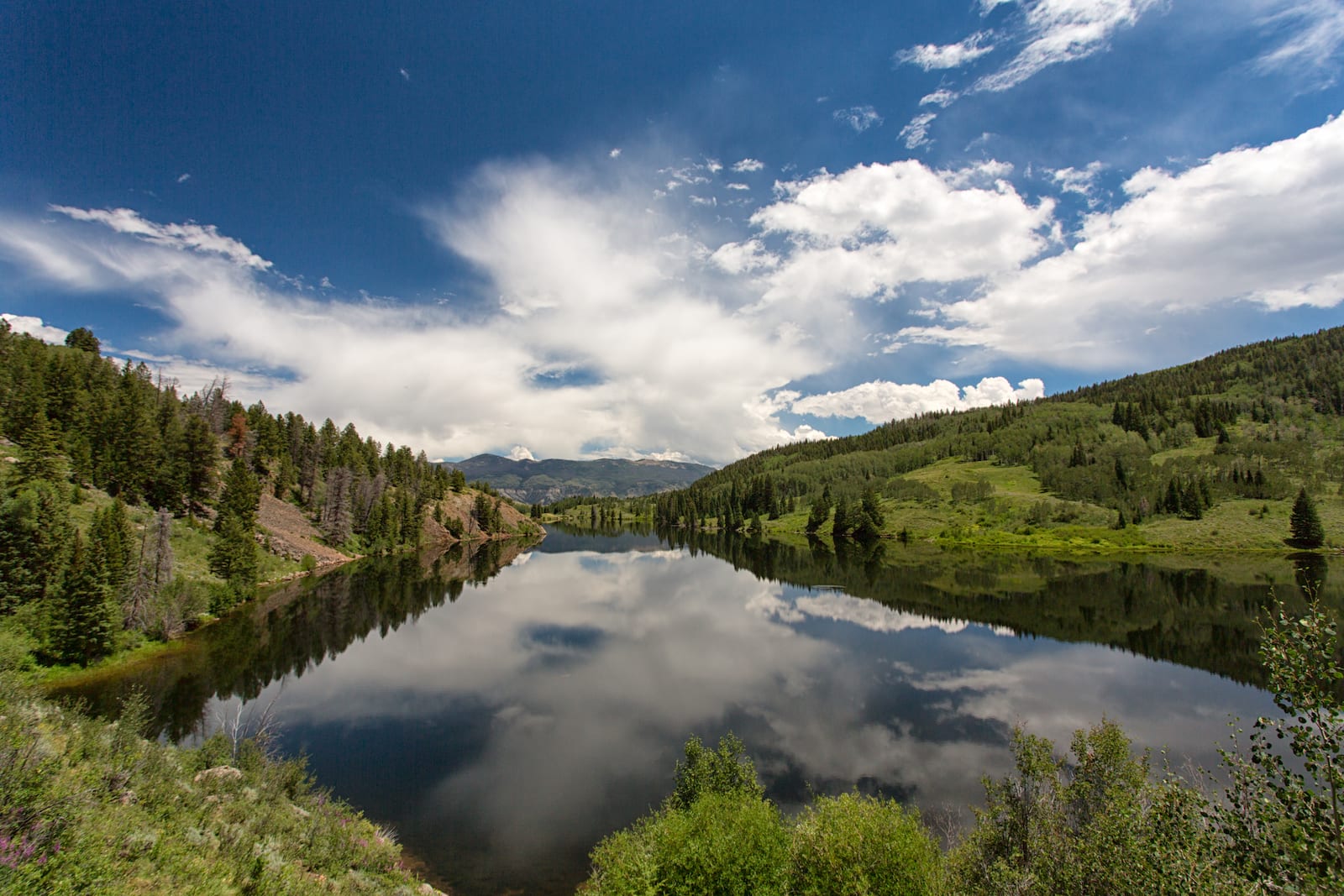 Let's get this out of the way. It's not a secret that Summit County is home to some of the nation's best skiing, which is hosted by resorts like Breckenridge and Keystone. Depending on traffic, you can generally get to these resorts in under two hours from Denver. But if you're only visiting Summit County for its incredible skiing, you're missing out.
Let's start with the mountain towns in this county. Places like Breckenridge and Frisco are fun, walkable destinations that provide plenty of opportunities to take in culture and friendly alpine town charm. Declared a historic landmark in 2017, the Gold Pan Saloon was established in 1879 and is still slinging tasty libations to patrons from its home in Breckenridge. It has the honor of having the longest continuous liquor license of any establishment west of the Mississippi River. Breck is also home to multiple nationally recognized art galleries.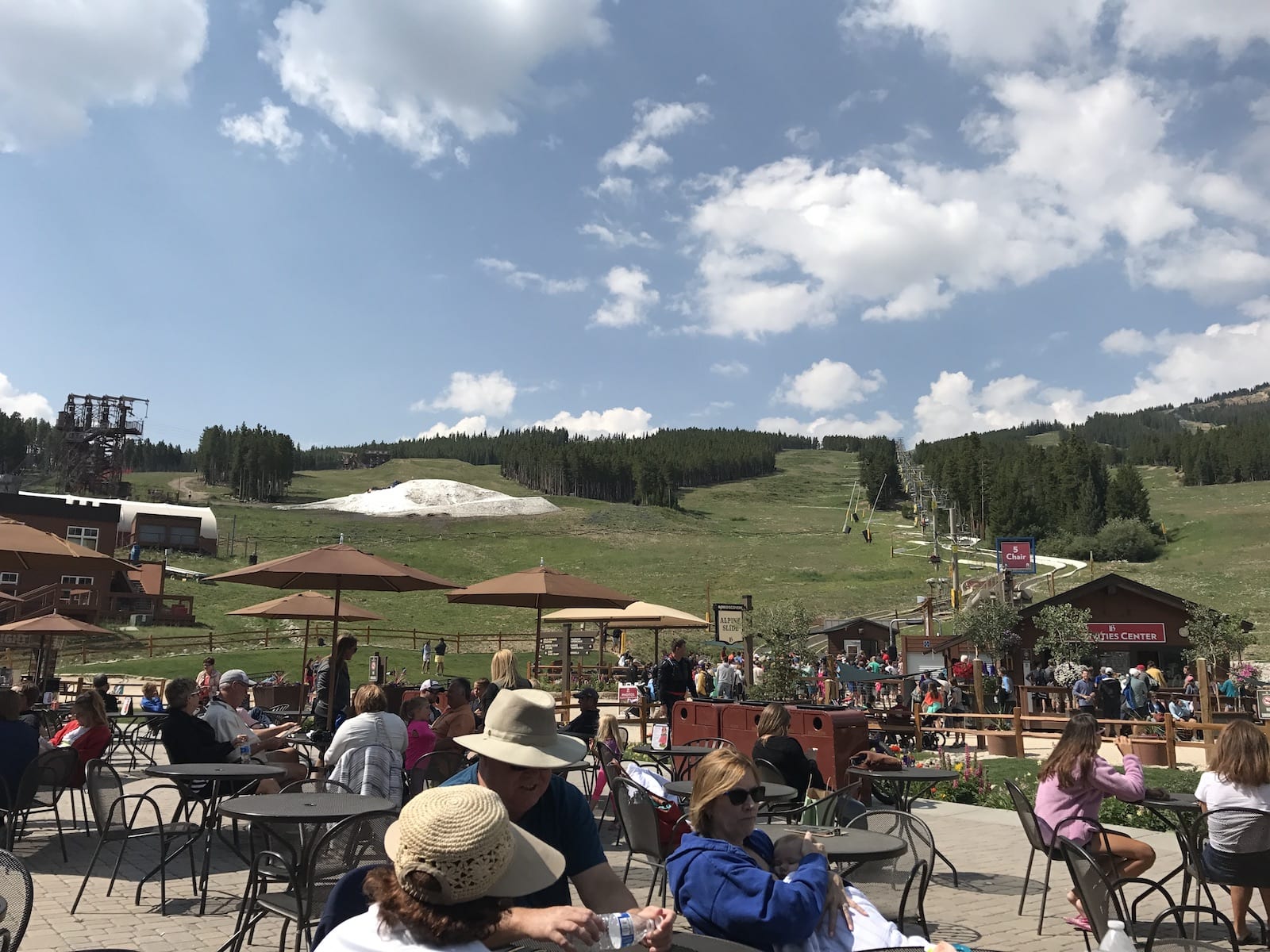 While Summit County's towns are great, we can't talk about this day trip without mentioning its phenomenal outdoor offerings. From affordable boat, canoe and kayak rentals on Dillon Reservoir to mountain hikes ideal for viewing fall foliage and summer wildflowers, Summit County provides more neat natural recreational opportunities than you can shake a stick at. If you're looking for a manageable but gorgeous hike in Summit County, try the Mohawk Lakes trail, a 6.6-mile hike located south of Breckenridge.
8. Evergreen/Mount Evans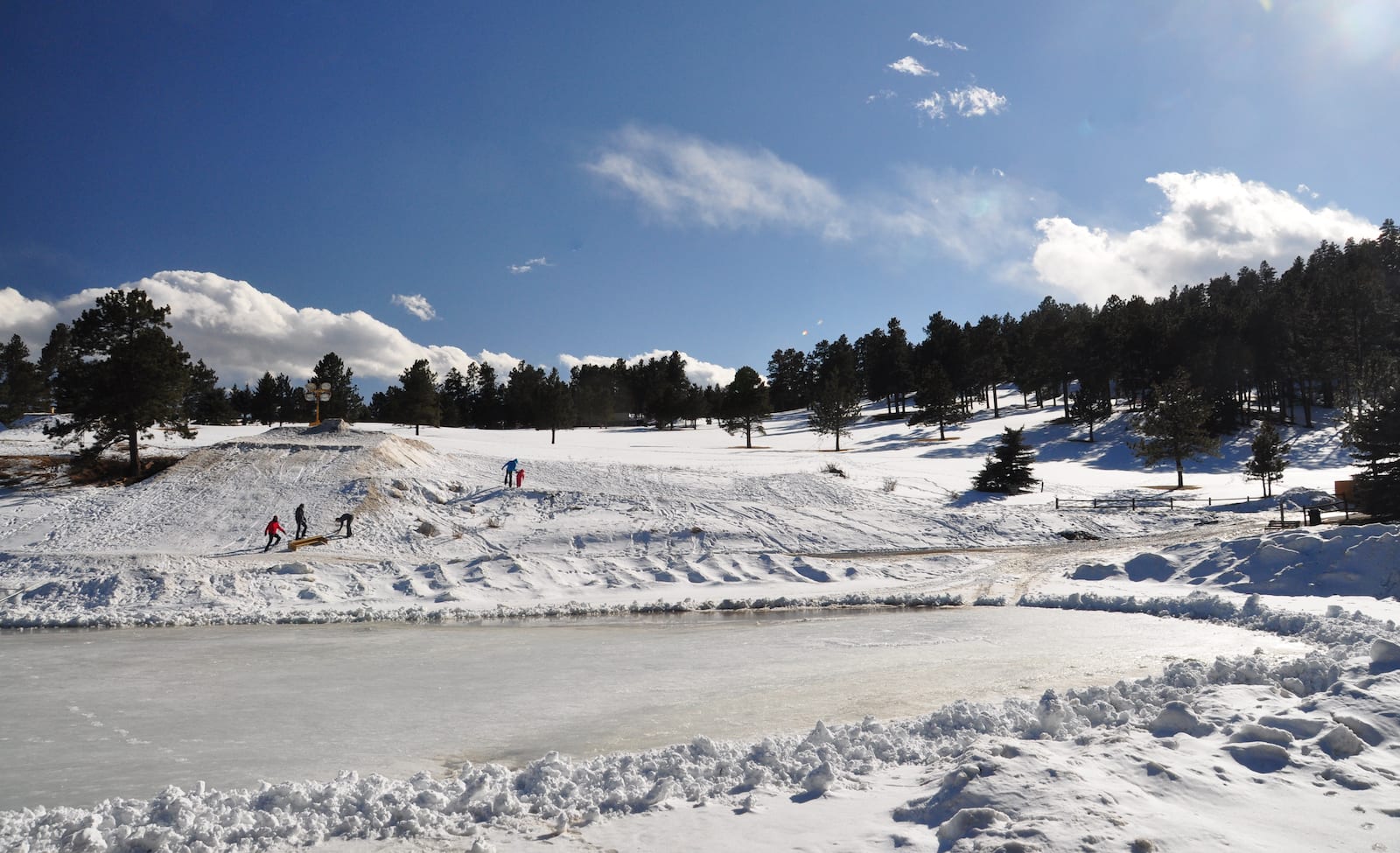 Our next day trip is under an hour's drive from Denver and offers something great for solo travelers, groups of friends, and families alike. The town of Evergreen is a 40-minute drive from Denver and is a great option for busy Denverties wanting to experience a fun mountain atmosphere without taking a long drive. Evergreen has a lot to offer, including live music, a surprising amount of spas, paved and natural biking and hiking trails, and a big, gorgeous lake that hosts an incredible ice skating rink over the winter months. Solid conventional and ice fishing conditions are typically reported at Lake Evergreen.
The top of Mount Evans is a little over an hour and a half drive from Denver, and only about 30 minutes to the start of this scenic byway west of Evergreen, so it's well worth the trip. It boasts the highest paved road in North America, which ascends almost 4,000 feet to the peak's 14,264-foot summit. If climbing is your preferred method of scaling this beast, you'll have plenty of Class 2 and 3 routes to choose from, which range up to 17 miles in length.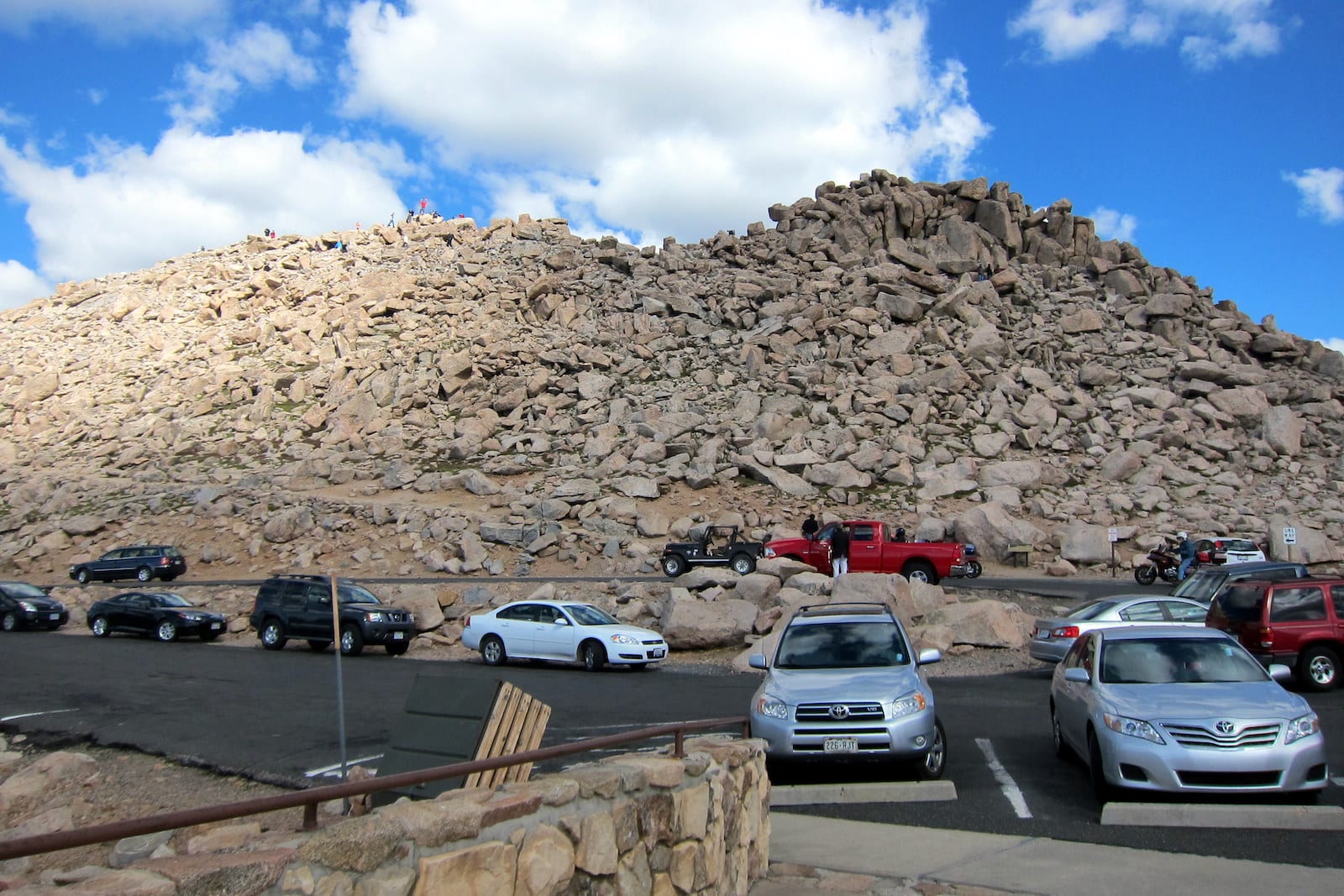 On your way to or from Mount Evans, make sure to check out Echo Lake, which offers solid fishing, camping, and hiking trails. Back on 1-70, you'll find the little town of Idaho Springs, a spot you've probably driven past but might never have checked out. If you're tuckered out after a long day of exploring, you can't go wrong with a pizza from Beau Jo's or a soak in the mineral water pool at the Indian Hot Springs.
9. Golden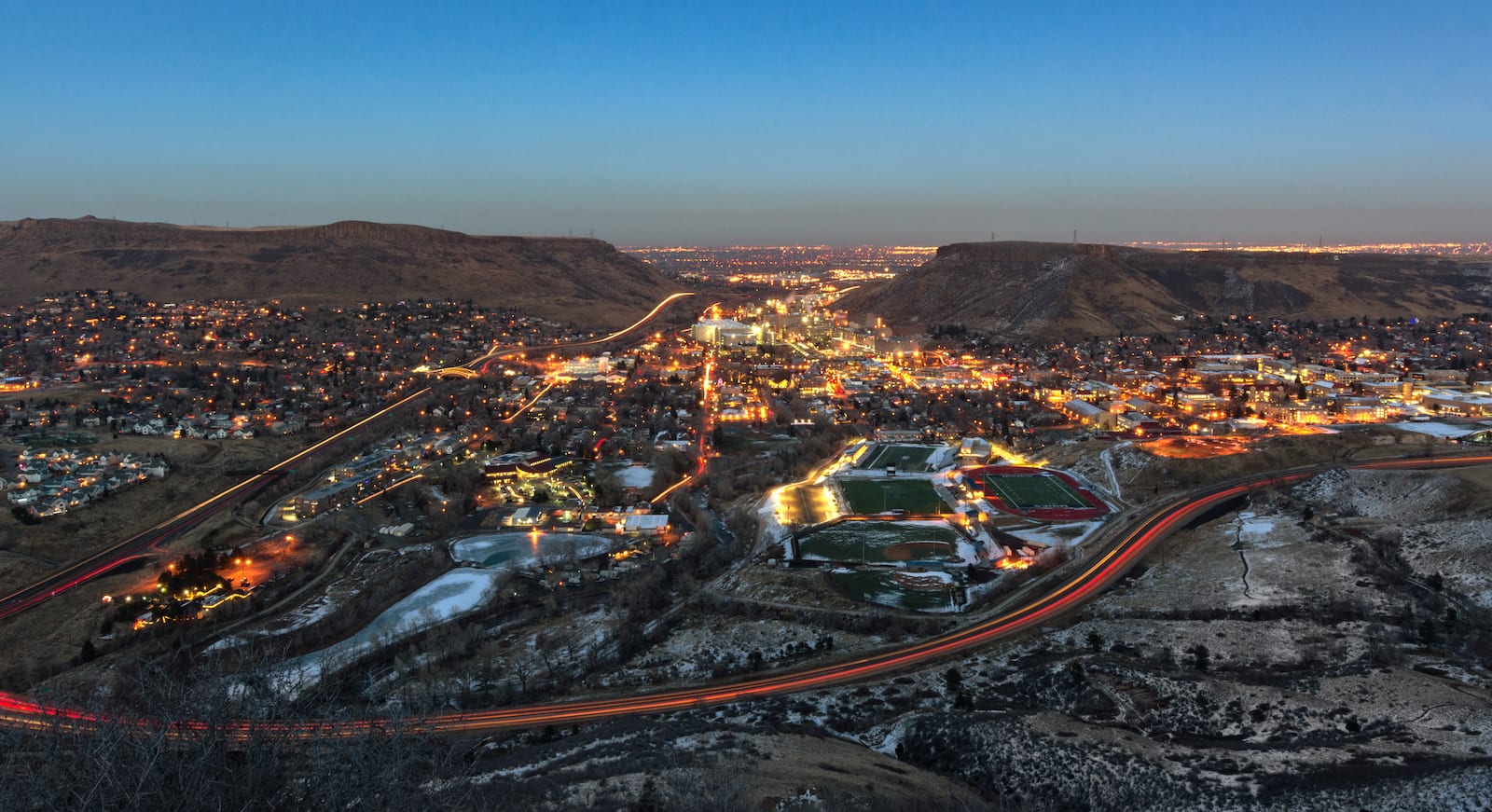 This day trip is a bit obvious for most Denver residents, but it's still worth mentioning because of how terrific it is. At a mere 30 minutes away from the Mile High City, Golden is the perfect gateway to Colorado mountain recreation. For decades, residents have taken inflatable tubes down the manageable rapids of Clear Creek, and you can rent them in town at Adventure West Tube Rental if you don't want to bother with bringing your own.
There are loads of hikes located just minutes away from Golden's town center, including the scenic and easy-going Chimney Gulch Trail and the more challenging Mt Galbraith Loop Trail. As you'd expect, Golden boasts plenty of fine bars and restaurants to check out after a day of floating on Clear Creek or hiking in the area.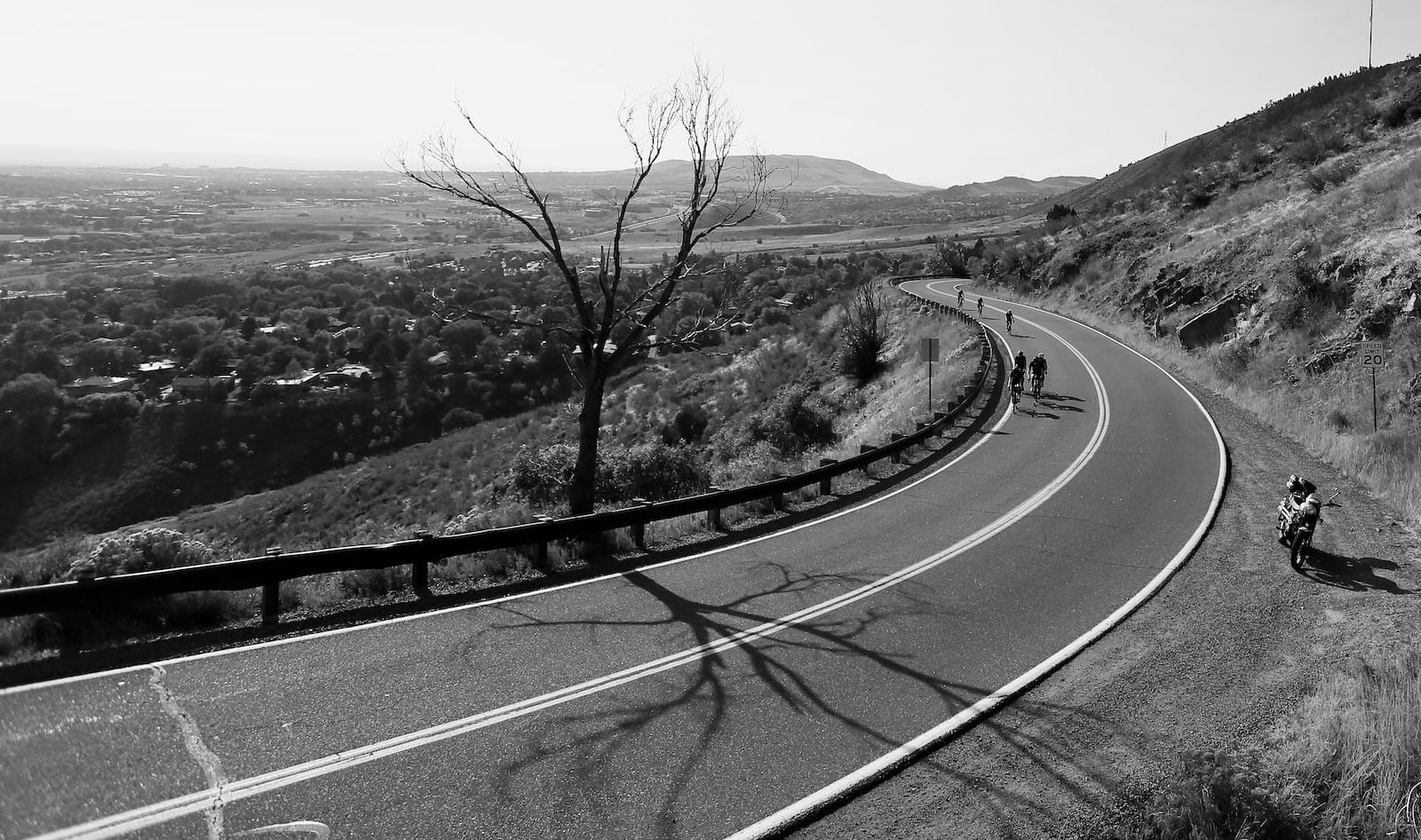 Since Golden is so close to the capital, you might as well take the extra short drive up to Lookout Mountain for its excellent hiking opportunities and sublime views of Denver, the eastern plains, and beyond. Lookout Mountain is also home to the historical Buffalo Bill Museum and gravesite.
And, last but not least, a day trip out to the Golden area isn't complete without a tour of the Coors Brewery. Even if Coors isn't your thing, this fun, information-packed tour is probably worth your time, and might give you an entirely new appreciation of one of Colorado's most beloved beverages. Although it gets really busy on summer weekends, so reconsider a brewery tour during peak times.
10. Eastern Plains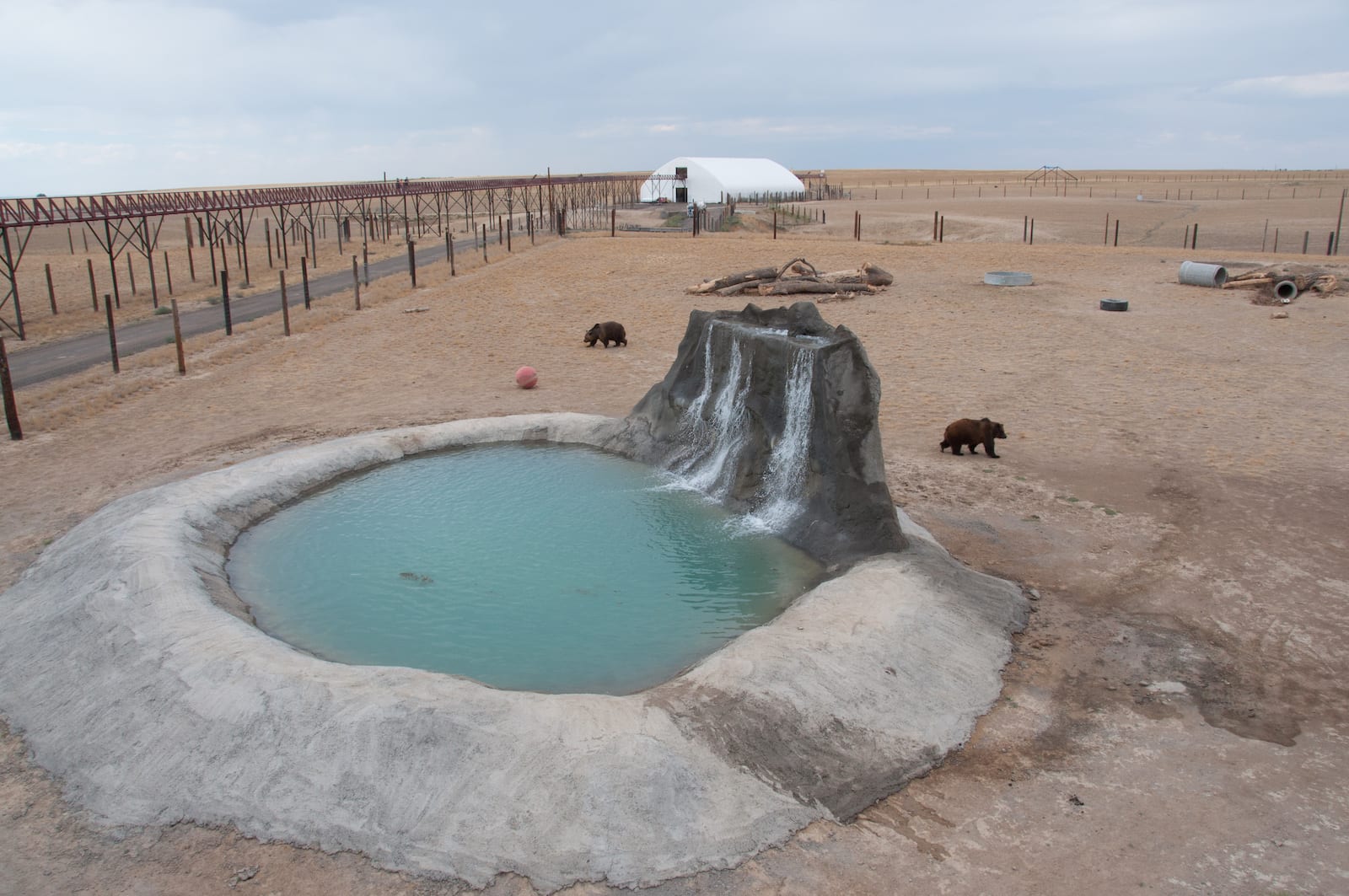 Most people living in Denver think of day trip options and focus their thoughts to the mountain west, but there are actually some great opportunities for adventure and relaxation out to the east in Colorado's plains region. Drive 45 minutes to the northeast of Denver on 1-76, and you'll stumble upon 789 acres devoted to helping rescued animals live and roam freely.
Located just outside of Keenesburg, the Wild Animal Sanctuary saves lions, tigers, bears, wolves, and other animals from egregious captive situations. Much more than a zoo, the sanctuary gives visitors unique views of its saved animal population from a 1.5-mile long elevated walkway and the satisfaction of knowing their ticket fees are going towards a worthy cause. The Wild Animal Sanctuary is phenomenal for families searching for an unconventional way to enjoy and support animals in need.
If you're looking to catch some scenic eastern plains action on your trip, consider checking out the Colorado Wildlife Banner Lakes just to the north of the sanctuary. It's a serene wetland area that's been preserved to protect Colorado waterfowl, and is a fine spot for a quick walk or a picnic.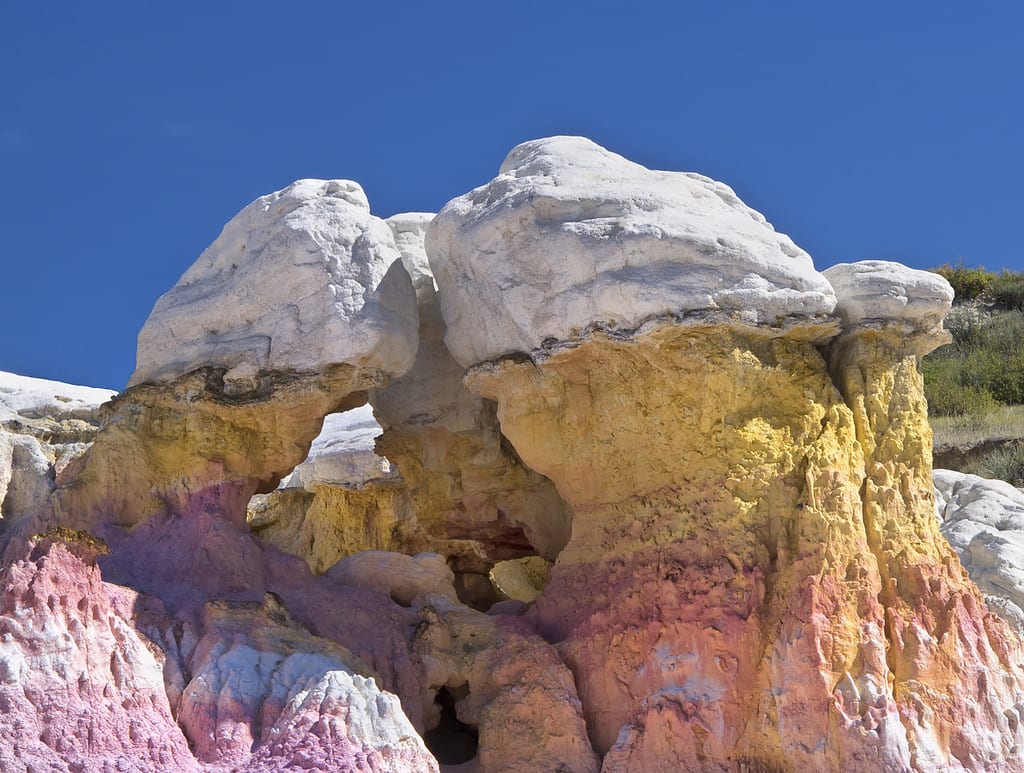 Just outside the town of Calhan on the plains northeast of Colorado Springs is home to one of Colorado's best kept natural secrets. Paint Mines Interpretive Park showcases 750 acres of astounding natural and human historical sites. The park is brimming with otherworldly rock formations featuring stunning natural colors, shapes and evidence of human activity dating back 9,000 years. Ancient Native Americans are said to have mined materials from the area for pottery and ceremonial painting purposes.
Paint Mines offers phenomenal hiking and sightseeing to visitors seven days a week for absolutely free. Sadly, current reviews of the sight complain the park's natural wonders are being destroyed by visitors who climb the formations, so do your part to preserve the park by staying on the designated trails and following the rules. On your way back to Denver, consider stopping at the Pop A Top Saloon in the nearby town of Peyton. Pop A Top is known for its strong drinks, surprisingly tasty bar food, and welcoming atmosphere.
Thanks for checking out our top picks for single day trips from Denver, Colorado! Be sure to drive safe and follow these tips for a successful road trip.