Whether you live locally or are just visiting Colorado, you're bound to hear some slang that makes you wonder. There is various lingo unique to this region of the Mountain West.
If you want to speak and understand like someone who's lived here for awhile, brush up on these common slang words. Some are nationally known and used, others are quite specific to Colorado. A lot of them you can guess right on their meaning. We'll cover lingo for food, locations, people and miscellaneous.
Here is some common Colorado lingo, in order by food, locations, people and miscellaneous:
Food Lingo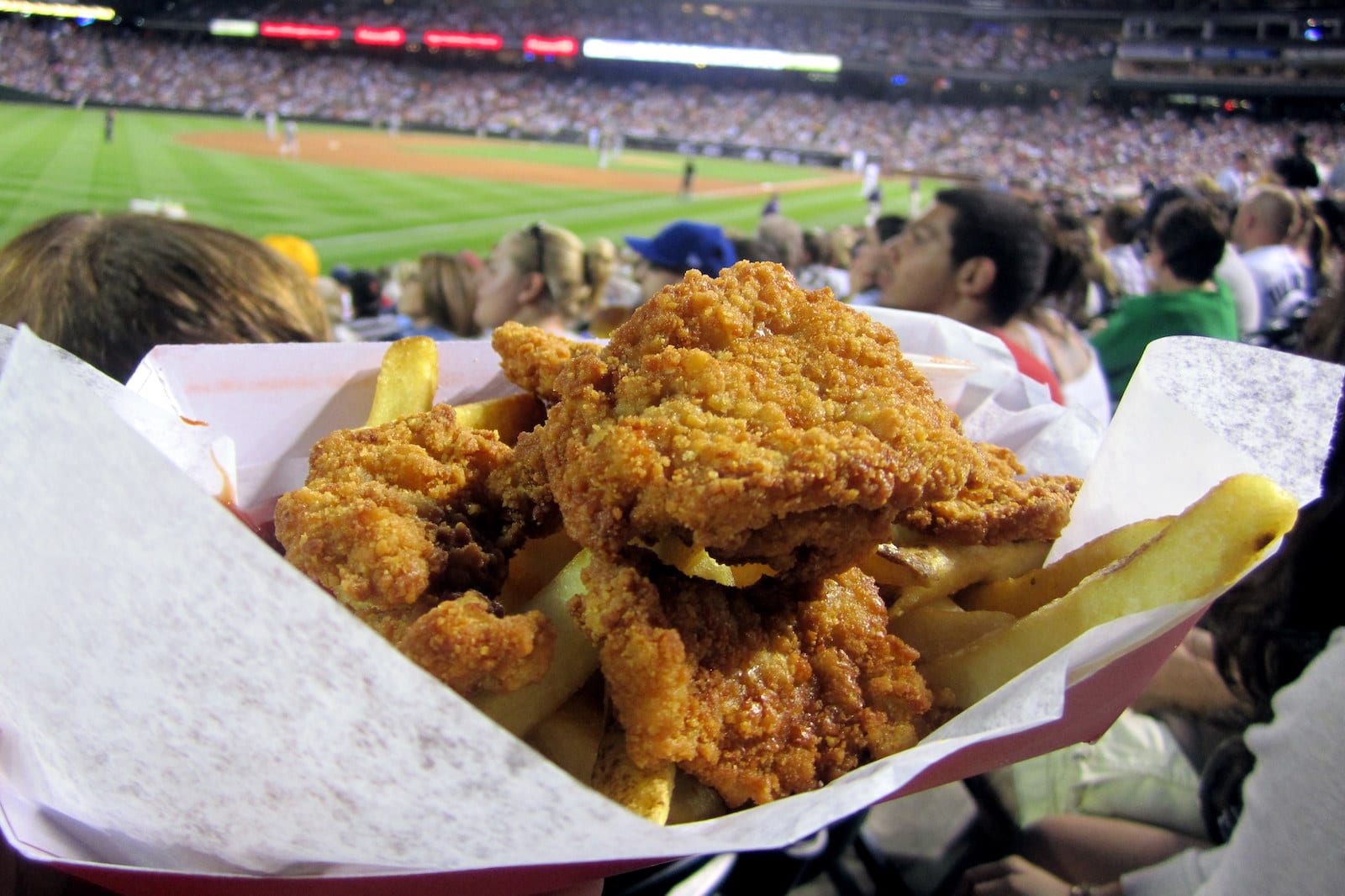 This is terminology used to describe food from Colorado, as well as dishes that are common or started here. If you haven't tried this local fare, give this food and drink a taste.
Colorado Bulldog – This cocktail really has nothing to do with Colorado, aside from the name…like the Chevy Colorado. It's believed to have come from Russia. If you like a White Russian, give this libation a try. It's essentially the same drink with a splash of cola. Mix 1 ounce vodka, 1 ounce​ coffee liqueur, 2​ ounces ​cream (or milk), and 2​ ounces ​of Coca-Cola. Serve with ice.
Colorado Kool-Aid – Slang term for Coors beer. It's also a song by Johnny Paycheck called Colorado Kool-Aid
Well, it's a can of Coors brewed from a mountain stream. It'll set you head on fire an' make your kidneys scream. Oh, it sure is fine. Yeah, we was havin' ourselves one of them real good times.
Denver Omelette – Also called a Western omelette, this breakfast staple is thought to have originally been prepared as a sandwich for cattle drivers or Chinese railroad cooks in the 19th century American West. It has similarities to egg foo young, a Chinese dish. When the bread was dropped from the recipe, it became known as the Denver omelette. It's an omelette made with ham, onion and bell peppers. Cheese is often included. There's still a sandwich version, below.
Denver Sandwich – This is a Denver omelette sandwiched between two slices of bread. It has similar origins to the Denver omelette, and has been called a Western sandwich. There are various Colorado claims to its origin, from hotels to restauranteurs, however, some historians believe it was Chinese railroad cooks serving an egg dish similar to their homeland, with bread for on-the-go.
Denver Steak – This is a newer cut of  steak, which comes from the beef chuck. That's a big primal cut of mostly shoulder meat. Most beef from this section is used in roasts and stews because it's tougher, but not this particular cut. With a decent amount of marbling, Denver steaks are known to be quite tender, yet lesser known and rarer to find – plus more affordable than other like New York Strip or filets. The origin of its Denver name is less than spectacular. It was chosen in a focus group because it sounded the most appealing. Other names of this cut include zabuton (from Japan) or underblade steak. Historically, this cut of meat has been seen around the world, just never promoted as a particular steak to be grilled.
Green Chile – A green colored sauce made from preferably, local Pueblo green chiles. It's smothered on Mexican staples from burritos to chile rellenos. There are vegetarian versions and pork green chile, ranging from hot to mild. Like New Mexico and surrounding southwest states, we take green chile seriously here. There are a variety of chiles used in various recipes. The much more common Hatch green chiles come from the Hatch Valley of southern New Mexico. Grown around Pueblo, Colorado, Pueblo chiles are thicker and tend to be a tad hotter.
Rocky Mountain Oysters – This dish is turf not surf. There are variations on it around the world. It's known as prairie oysters in Canada. In Texas and Oklahoma you'll see them called calf fries. It's bull testicles, usually served breaded and deep fried. They are skinned and sometimes flattened or sliced. You'll find this delicacy(?) on menus around Colorado, in places like an unassuming sports bar. Give it a try. It's often served with lemon and cocktail sauce, like your favorite shrimp. It tastes like anything breaded and deep fried…pretty good.
Location Lingo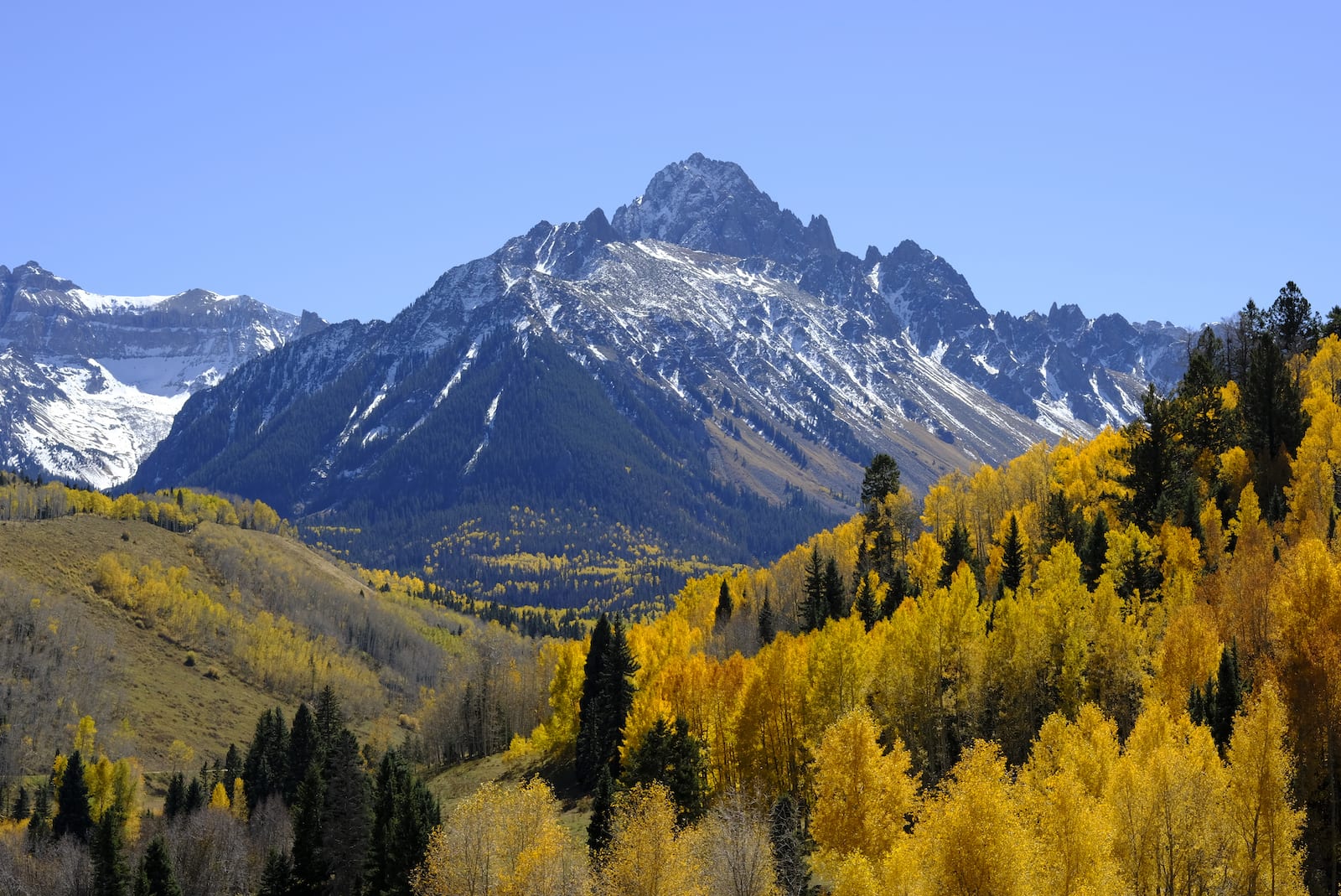 Colorado is a big state in terms of both elevation range and square miles. There are various phrases used to describe certain places here. A number of destinations have their own town mottos and nicknames, which aren't always well known, but are always interesting and descriptive of a place's past and present.
A-Town – Nickname for Aurora, also affectionately called Saudi Aurora for its desert like landscape.
Basin – A basin is a lower elevation dip in the mountains, like a valley. It's a river drainage basin, sometimes vast, sometimes not so much. You may hear it at a ski area like Arapaho Basin Ski Area and Loveland Ski Area. The latter has both a Loveland Basin and Loveland Valley, nickname for its main and beginner area, respectively. An example of a massive basin is the San Luis Valley.
Breck – Nickname for Breckenridge.
BV – Nickname for Buena Vista, also called Booney or Bueny.
Cap Hill – Short for Capitol Hill, a historic Denver neighborhood, located east of the capitol building. It's the most densely populated area per capita in the city. There are various other Denver neighborhoods you might hear of that you should get to know their location.
Centennial State – Colorado's nickname for itself because it officially became a state in the Union in 1876, 100 years after the signing of the Declaration of Independence in 1776.
CB – Nickname for Crested Butte.
CBD – This one has two meanings. It's an acronym for the Central Business District of Downtown Denver. There are two main parts of downtown: Central (CBD) and Lower Downtown. It's also the second most active ingredient in marijuana, cannabidiol, which is thought to have many medicinal properties. You can purchase CBD in many forms across the country, from vapes to topical creams. The form found legally across the U.S. contains no THC and comes from the hemp plant.
Dispensary – A pot shop, weed store, marijuana retailer. There are two kinds, usually under one roof: Medical Dispensary and Recreational Dispensary. The former only serves medical marijuana patients, often as discounted rates. Recreational dispensaries are open to anyone over 21 years old with a valid license. They are found throughout the state of Colorado, and elsewhere where it's legal in the U.S. Stores are usually marked with a green plus sign, which means a normal pharmacy in many European countries.
DTC  – Nickname for Denver Tech Center, an area that starts south of Hampden Avenue on I-25 in Denver. There are many tech businesses over the next several exits south. It informally includes the towns of Greenwood Village, Centennial, and possibly further down to Englewood and Lone Tree – exits 200 to 195.
FoCo – Nickname for Fort Collins.
Four Corners – The Four Corners Region refers to the southwest region of Colorado around Cortez, and surrounding towns. At it's southwest corner four states touch each other: Colorado, Utah, New Mexico and Arizona. You can visit the Four Corners Monument and be in all four states at the same time.
Fourteener/14er – A mountain with an elevation equal or greater than 14,000 feet. There are varying reports of quantity in Colorado from 52 to 58, but we're saying there are 58 14'ers because that seems to be the common consensus. A lot of people will hike a 14er to cross it off their bucket list. All are challenging, but not all rated as difficult. You can find 14er hikes starting at 6 hours with minimal skill required (just be in good shape), all the way up to daylong/overnight excursions and expert only, highly technical climbs. There are also thirteeners/13er, but no nickname for twelvers.
Front Range – The front range of Colorado are the mountains to the east of the Continental Divide, and all the way down to the foothills and plains nearest to the mountains. Most often when someone says the front range, they are talking about the most densely populated area of Colorado, the cities at the eastern base of the Rockies. These consist of Fort Collins to the north, all the way south to Trinidad, including Boulder, Denver, Colorado Springs and Pueblo in-between. This region has a technical name of the Front Range Urban Corridor, consisting of 70% of the state's residents.
Gunny – Nickname for Gunnison.
High Country – This covers the whole Rocky Mountains. The high is in reference to the elevation. The Denver metro and Colorado Springs ranges between 5 and 6,000 feet, while Grand Junction on the opposite side of the Rockies is around 4,500 feet. So once you get up much more than these numbers, you're officially in the high country.
High Plains – It refers to the western region of the Great Plains in states like Colorado before it reaches the Rockies. The lowest elevation in the state is 3,315 feet above sea level, still remarkably high, and higher than most points in many eastern states. The eastern plains are technically all high plains. However, there are portions of the Rockies, such as South Park basin  (9,000-10,000 feet) or the San Luis Valley (average 7,664 feet) that have flatter, vast, plains-like landscapes at even higher elevations. They are high alpine basins.
I-25 Gap – Also known as the I-25 Corridor, Valley Highway (through Denver), Monument Valley Highway (through Colorado Springs), this. stretch of Interstate 25 runs from Denver to Colorado Springs. It's commonly traveled and quite busy with traffic during peak times (like all the time).
I.S. – Nickname for Idaho Springs.
LoDo – Short for Lower Downtown Denver where the most popular bars are. Notorious for its number of "bros" and general after hours madness in the streets.
LoHi – Short for Lower Highland, a popular Denver neighborhood just above and north of Lower Downtown.
Longtucky – Nickname for Longmont.
Mile High – There are 5,280 feet in a mile. Put it vertically and you are a mile above sea level at 5280. One of the steps of Colorado's capital building (maybe 13th?) resides exactly at a mile high, giving Denver its nickname, the Mile High City. There's also a city magazine by the name 5280. If you here somebody reference two-mile-high, they might be talking about Leadville, with its nickname of the Two Mile High City (although it comes up short at 10,150′ and not 10,560′. Perhaps Alma, CO, at 10,578 should be the Two Mile High Town.
Mousetrap – This is an informal, lesser used term for the interchange of I-25 and I-70 in northern Denver. The interchange was rebuilt in 1987 to its current layout.
Mountain West – This is a region of the United States that includes Colorado. It's also an NCAA sport conference called the Mountain West Conference. The geographical region is also known as the Mountain States and Interior West. The Mountain West includes the states that house part of the Rocky Mountains: Arizona, Colorado, Idaho, Montana, Nevada, New Mexico, Utah, and Wyoming.
Ned – Nickname for Nederland, the mountain town west of Boulder. Also called Nedville.
Park – Colorado likes to call three of their big basins a "park":
North Park – Situated in Jackson County, Walden is the biggest and most popular town.
Middle Park – Situated in Grand County, Granby is the biggest town by population, Winter Park is most popularity.
South Park – Situated in Park County, Fairplay is the biggest and most popular town.
RiNo – Short for River North Arts District. It's a newer gentrified area carved out of the existing Five Points neighborhood east of downtown Denver.
San Juans – Short for the San Juan Mountains in Southwest Colorado. They are among the steepest in the state. Telluride is located in the San Juans.
Sand Luis Valley – Alamosa is the biggest town within the vast Sand Luis Valley (SLV), which stretches from Poncha Pass south of Salida down to the New Mexican border near Antonito. There's a lot of weird things to do in the SLV, like visit an alligator or ostrich farm, or nighttime sightseeing at a UFO watchtower.
SoBo – Short for South Broadway, SoBro is also used. The latter fits the Broadway name better and also plays on the amount of "bros" that go out each night bar hopping on South Broadway.
South Park – It's technically a giant high alpine basin located in Park County, consisting of the towns of Fairplay, Alma, Como, Jefferson, Terryall, Hartsel and Guffey. However, when most people say they are going to South Park, they are referring to the largest town and county seat of Fairplay. It's also a cartoon whose characters are based in that region of Colorado.
Switzerland of America – Nickname for Ouray, situated Southwest of Colorado, amongst the staggering San Juan Mountains.
The Boat – Nickname for Steamboat Springs.
The Bubble – Nickname for Boulder because it seems and acts like it's in a world of its own. Also called The People's Republic (of Boulder). Full of granola types that despise commercialism like Walmart.
The Fax – Slang for Colfax Avenue, the longest continuously commercial street in the United States at 26 miles. Run the annual Colfax Marathon every May. It stretches from Aurora in the east, to Denver and west into Lakewood, ending in Golden.
The Springs – Nickname for Colorado Springs. Other towns with "Springs" in their last name do not get "The", and are often referred to just by their first name…aka Glenwood, Manitou, Pagosa, Steamboat. Idaho Springs is always the full name, or I.S.
Towards The Mountains – People along the front range will use the mountains as their compass west. So if someone tells you to head towards the mountains, they mean go west. It's very easy to determine north, south and east, as long as the mountains are visible. It's partly why I consider Albuquerque, NM, as "bizarro Denver" because its mountain range is to the east of the city.
Up The Hill – If you live in the Denver metropolitan area and you head "up the hill", it means you're driving into the high country west on Interstate-70, often for the casinos. The first time I heard it was from my gambling friend who would constantly head up the hill to Black Hawk and Central City, the closest casino towns to Colorado. Those that "hit the hill" are heading west up to the ski resorts.
Wads – Short for Wadsworth Boulevard running north to south through Denver.
Western Slope – The mountains to the west of the Continental Divide and down into the Colorado plateau region closest to the mountains, is considered the western slope. So this would include the nearby mountain county of Summit, only an hour and half from Denver. However, when you hear most people talk about the western slope, they are referring to its farthest Colorado reaches by the plateau towns of Grand Junction, Palisade, Delta and Montrose.
People Lingo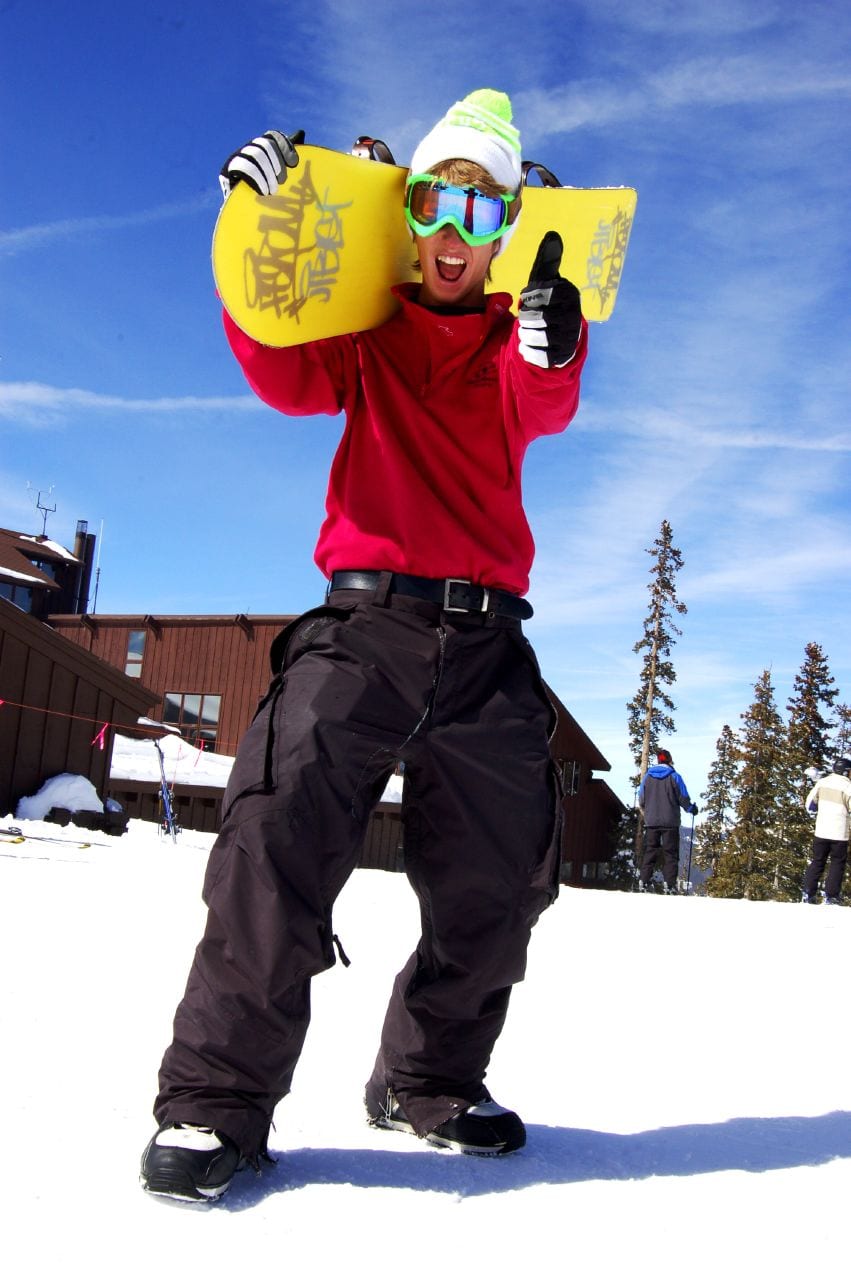 Much of the slang for people in Colorado is rather obvious, though, some isn't. We'll cover the most common terms you might hear to describe people around these parts.
Coloradoan – Also called Coloradan (without the third "o" – it's more common but technically not correct grammatically), this is used to describe someone who lives here, but isn't necessarily born here. Rent an apartment, buy a home, and you'll soon be able to call yourself a Coloradoan too.
Denverite – Similar to the phrase above, a Denverite is someone who lives in the city of Denver, but not necessarily born here.
Flatlander – A person that lives at low elevation. It can be used to describe out-of-towners and in this situation they should acclimatize in Denver or one of the other front range cities, before venturing higher into the Rocky Mountains. Coincidentally,  it's also used to describe those living in Denver and along the front range by those living in the mountains at high elevation. Those living in the mountains often don't care much for the city slickers of Denver's way of life.
Gaper – This is a ski term that has two meaning. Most commonly, it's used to refer to some clueless person on the slopes. They are often standing around and getting in the way. It's more accurately used to describe the gape between a person's googles and helmet. A proper fitting pair of googles should fit snug up next to the helmet. If there is a lot of skin showing, that's a gaper move and a gaper gap.
Granola – An outdoorsy, nature loving, organic fed, hippy dippy left-leaning person, quite common in Colorado. You can find them in Boulder by the Subaru load.
Native – This one has two meanings. You'll often see a bumper sticker on people's cars proclaiming "NATIVE". This refers to someone who was born in Colorado, and they want you to know it. They feel entitled to Colorado's riches, without its common-day madness like traffic. But like someone who does crossfit, there are also natives who don't talk about it and are good, humble, welcoming people. The second and more appropriate meaning to native, is shortened for Native American. Natives were in this western region long before the first Spanish explorers, fur trappers and gold seekers came through. There are two reservations in the southwest of the state, home to two Indian casinos.
Peak Bagger – Someone who climbs a lot of mountains for the sake of crossing them off his or her bucket list. Peak baggers sometimes focus on fourteeners, but often hike any mountain that's iconic, or in their daily view.
Slopies – Less common slang for people who live on the far Western Slope around Grand Junction. It sounds a bit derogatory, so maybe not use this one. I heard it from someone who lived in GJ and they seemed fine with it. It was meant to mean people are a little strange around here.
Transplant – Someone from out of state that has relocated to Colorado. The state is full of transplants, which is not a bad thing, just the way things go when people hear how great it is out here.
Trustafarian – Combines trust fund and rastafari. It's a younger, privileged adult, usually white, which adopts a foreign culture, hippy or rasta, complete with tie dyes and often dread locks. Acts like a poor hippy, but has plenty of his or her parent's bankroll (allowance). Therefore, they do not have to work and have little to worry about. They eat organic, wear earthy clothes, and drive a nice car.
Miscellaneous Lingo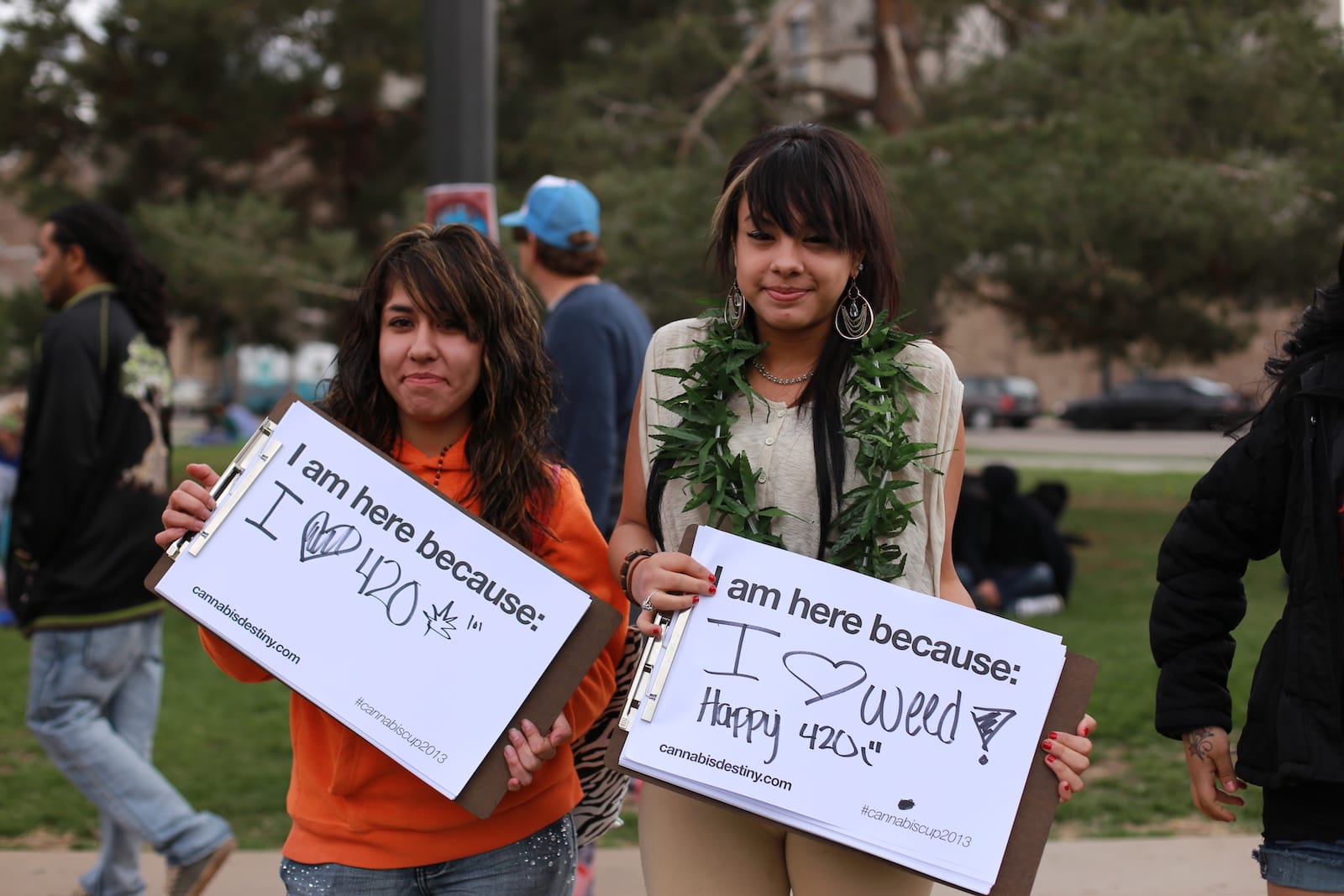 These are terms you'll pick up around Colorado that aren't slang for people, places or food. You should also read our article on ski slang words, to keep you in the know on the snow.
303 – Denver's original area code. It's also a magazine. Denver even celebrates a 303 day on March 3rd. The other area code for Denver is 720. South of Denver 719 is used for Colorado Springs and other regions of the plains and some mountain towns like Leadville. 970 is for most of the mountains, such as Vail or Durango.
Chinook Winds – Also called "snow killers". It's common throughout the Front Range Urban Corridor, in areas like Denver and Colorado Springs. An example of chinook winds would be warmer, humid air that starts west of the Rockies (Grand Junction way). It moves west to east, so it's forced up over the Rocky Mountains. The air cools as it gains altitude and loses the moisture, causing snowfall. By the time it reaches the eastern side of the Rockies front range, it's dry but still cool. As it descends onto Colorado Springs it goes up in temperature, evaporating the snow from the ground quickly due to the warm, dry air. It's why these cities can get dumped on with snow, and the next day it's gone.
Colorado Cologne – The smell of marijuana on someone's clothes. It's so common here you can almost smell it getting off the plane at D.I.A.
Denver Boot – Also known as a wheel clamp, wheel boot or parking boot, the Denver boot got its start in the Mile High City. Denver was the first city to use them to force the payment of parking tickets. If you you have too many unpaid parking tickets, you just might be subject to the Denver boot. While it's primarily used by law enforcement, there are several wheel clamp varieties for personal use to deter theft.
Edible – Marijuana infused food, usually in candy or snack form, such as cookie or brownie. Also in drinks, but not alcohol. It's sold in dispensaries and its potency can often sneak up you, as it takes up to an hour to feel its effects and can last longer than smoking/vaping bud. One dosage is 10mg. Do no take more than this until you are accustomed to its effects. I'd recommend starting with half of this – 5mg.
Four-Twenty/420 – Slang word for smoking marijuana. If you see 420 friendly on an apartment or Craigslist listing, it means you can smoke inside. On April 20th, aka 4/20, there is a massive celebration (used to be a rally before state legalization) in Denver's Civic Center Park where people light up and get high.
Smell of Greeley – Before a storm rolls through Denver, it's often said you can smell the cow manure in the air from Greeley, located 55 miles northwest by car from downtown. With a large amount of agriculture, farms, and a meat-packing plant in town, Greeley, home to the University of Northern Colorado, is an acquired smell.
Subie – Nickname for a Subaru automobile, the unofficial state car of Colorado. You can spell it suby, sooby, or shorten to soob. They are usually given names like Subrina. They are also called Scoobys. Some people will call them Lesbaru (often Outback wagon models), in reference to stereotyped lesbian women owners.
Texas Gore-Tex – This is similar to a Canadian tuxedo, if you've ever heard that one. It's a term you might hear on the local ski slopes to refer to someone (presumably) from Texas or the southern states that is sporting jeans on the ski slopes. GORE-TEX is a trade-marked waterproof, breathable fabric membrane, which is common in real ski pants, jackets and gloves. Blue jeans on the contrary, are made of cotton/denim and not waterproof in the least bit. Someone wearing these is almost always a novice from a warm climate and just skiing to have a good time. Ain't no shame in their game.
The Avs – Slang for the Colorado Avalanche hockey team.
The Donkeys – Slang for the Denver Broncos football team.
The Nuggs – Slang for the Denver Nuggets basketball team. Nugz is also slang for high quality marijuana buds.
The Rox – Slang for the Colorado Rockies baseball team.
That's a roundup of Colorado's most common slang words and lingo. There are probably some cool terms we missed, so let us know and we'll add them to the list.