When most people plan a trip to Colorado, they tend to head to the state during the winter season. The summer, too, tends to be quite popular. Well, what you may not know is that one of the best times to visit this region is in the fall.
Gorgeous foliage, tons of festivities, and numerous outdoor activities make Colorado a must-visit place in autumn. If you are still not quite sure whether you should book your trip this season, then keep reading. Here you will be able to find out all the wonderful ways you can enjoy this great state in the fall.
Check Out the Fall Foliage
It is a truly magnificent sight, watching all the trees turn from green to yellow to orange and then red. In Colorado, this can be especially beautiful, thanks to the aspen groves. Now, there are a few places that you can head to if you want to witness the changing of the leaves. Some of the more popular areas include Aspen, Trail Ridge Road, Buffalo Pass, Maroon Bells, Kebler Pass, and the Million Dollar Highway. Just as important as knowing where to go, is identifying when to go.
It is best to visit the northern mountains during the third week of September. On the other hand, if you are headed up to the central mountains, the last week of the month will provide you with quite a view. For those heading into the southern mountains, you will find that the leaves change color a little later – around the first week of October.
There are also different ways to experience these stunning views. The most obvious, of course, is on the highways by taking a scenic drive. However, you can get creative with your sightseeing. If you want to get up close and personal with nature, try biking or hiking on the trails. If a bird's eye view is what you are after a gondola or a hot air balloon ride will prove to be breathtaking. Just as wonderful would be taking a train ride with fall foliage on either side.
The Must-Visit Fall Festivals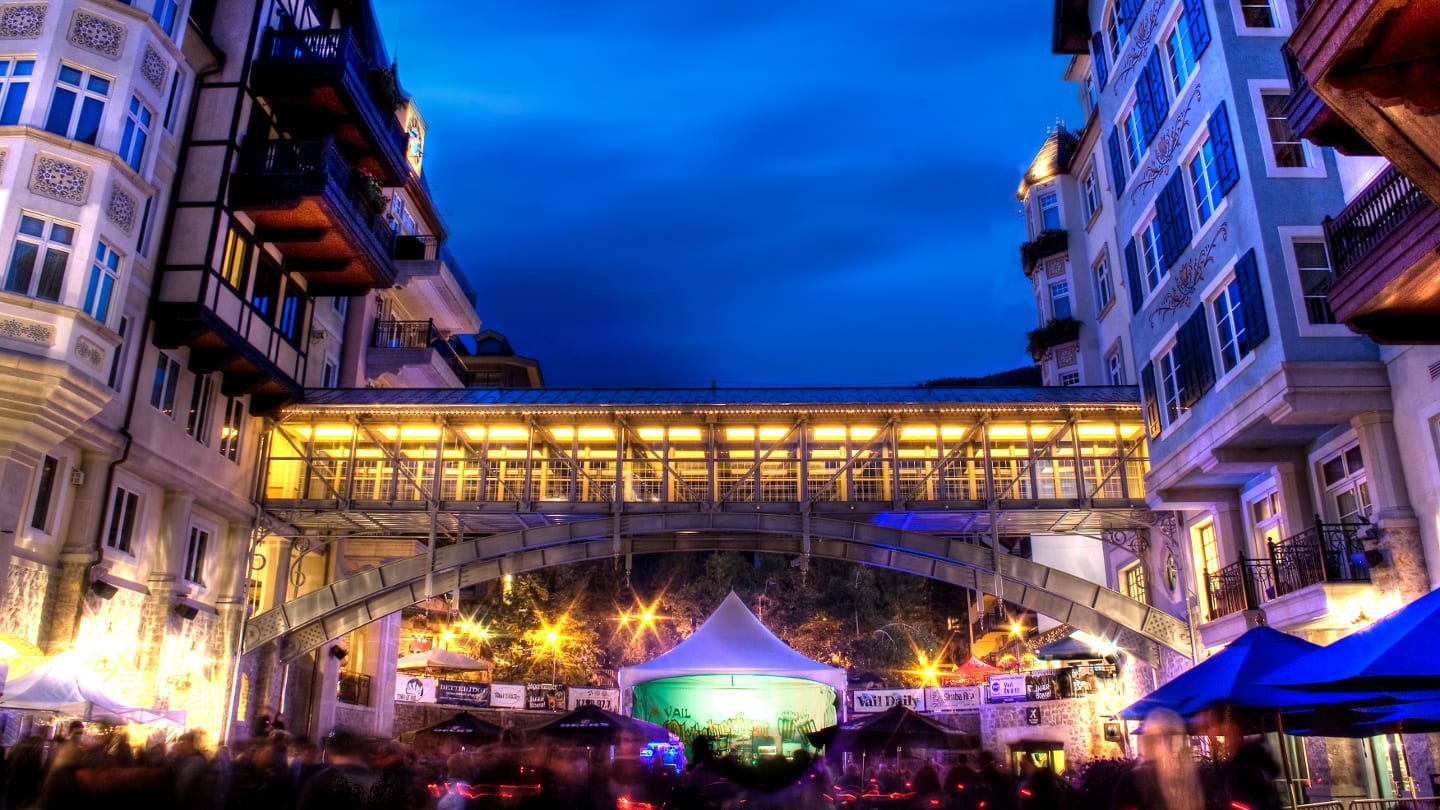 If one thing is for certain, the advent of autumn ushers in a whole lot of fall festivals into Colorado. It doesn't matter what kind of entertainment you are looking for, you are sure to find a few at the festivals that take place all throughout the season.
So, let's first start with the harvest festivals where you will find the Annual Mountain Harvest Festival at the top of the list. It takes place in downtown Paonia. This is a celebration of all things local and you can find anything from produce to arts and crafts here. If you are looking for a quick getaway as well, why not check out the Glenwood Springs Harvest Festival, complete with local food and music? If you don't mind a bit of travel, Cedaredge has its very own Applefest. In addition to lots and lots of apples, there is even a car show.
Now, what is fall without pumpkins? You can head out with your family to the Botanic Gardens Pumpkin Festival. Of course, the real star of the show is the 7-acre corn maze – try it if you dare! Anderson Farms in Erie, 45 minutes north of Denver, features an epic corn maze and pumpkin match.
Still sticking with the pumpkin theme but moving onto something a little bit zanier, visit the annual Punkin Chunkin Colorado Festival in Aurora. Where else can you watch pumpkins being hurtled into the sky?
You can't really mention the month of October without dragging Oktoberfest into the conversation as well. In Denver, though, this truly is a huge event, with more than a quarter of a million people heading to this six-day festival. If this sounds a bit overwhelming to you, know that the Annual Craft Beer and Wine Festival takes place at the end of September.
Now, the Telluride Film Festival isn't technically a "fall" festival per se. Nonetheless, if you are in the area, it is definitely one that you should head down to – it takes place during the first week of September. Over the years, some notable names such as Ang Lee and Danny Boyle have showcased their work here.
The Call of the Elks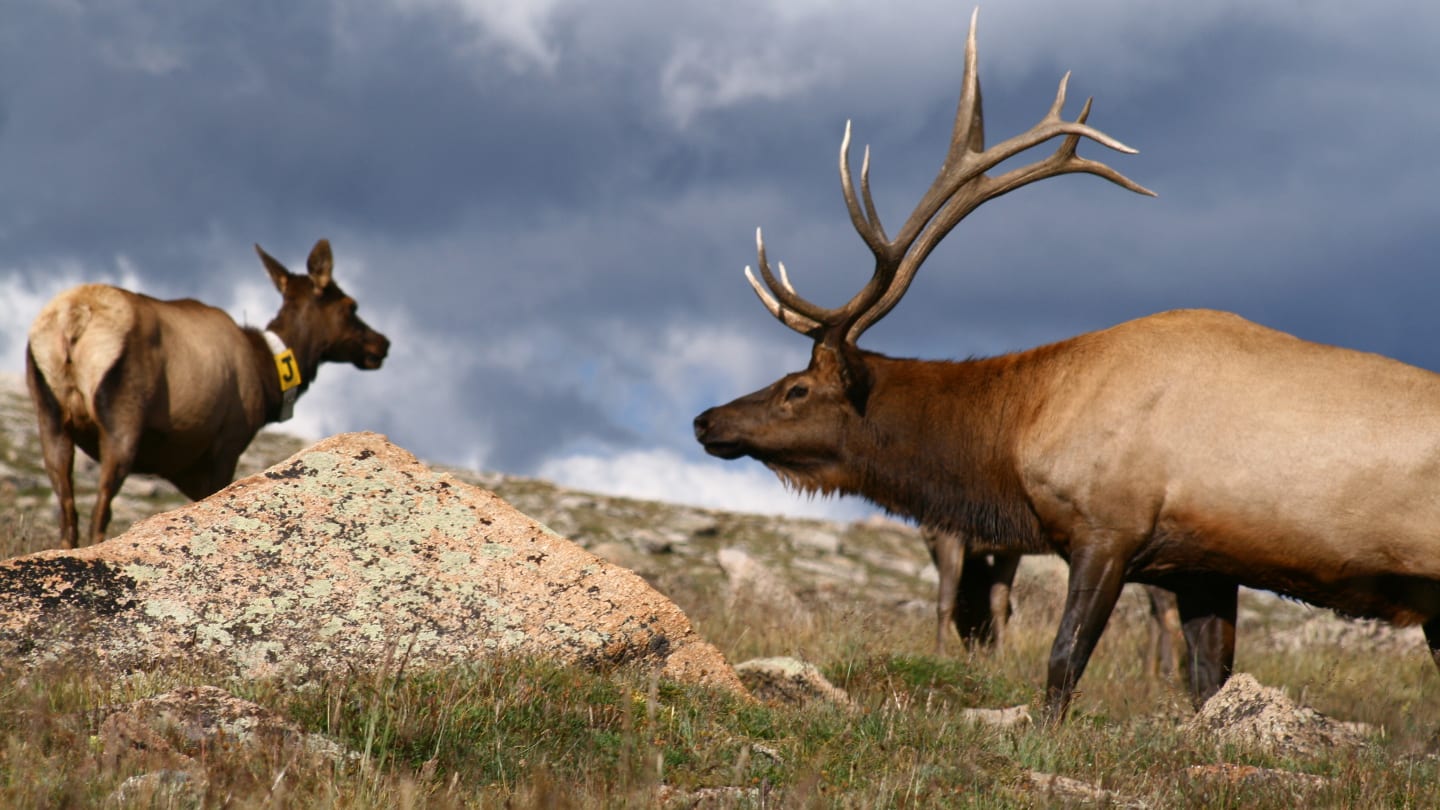 The months of September and October are usually known for the elk mating season. There is a lot more to this than just a display of the birds and the bees. One of the more fascinating aspects of this ritual is the bugling of the elk bulls. It is a very distinctive sound and can be identified by a deep, resonant noise which is followed by high-pitched squealing that ends in a series of grunts.
The other interesting thing to see is the elk bulls gathering up their harem for the mating process. You will be able to catch a glimpse of seasoned, confident bulls quickly rounding up their cows. Or, you can watch as other younger bulls try various unsuccessful methods to find their mates. Both are equally entertaining. You can experience these rather fascinating displays by heading to the Rocky Mountain National Park.
Join Football Mania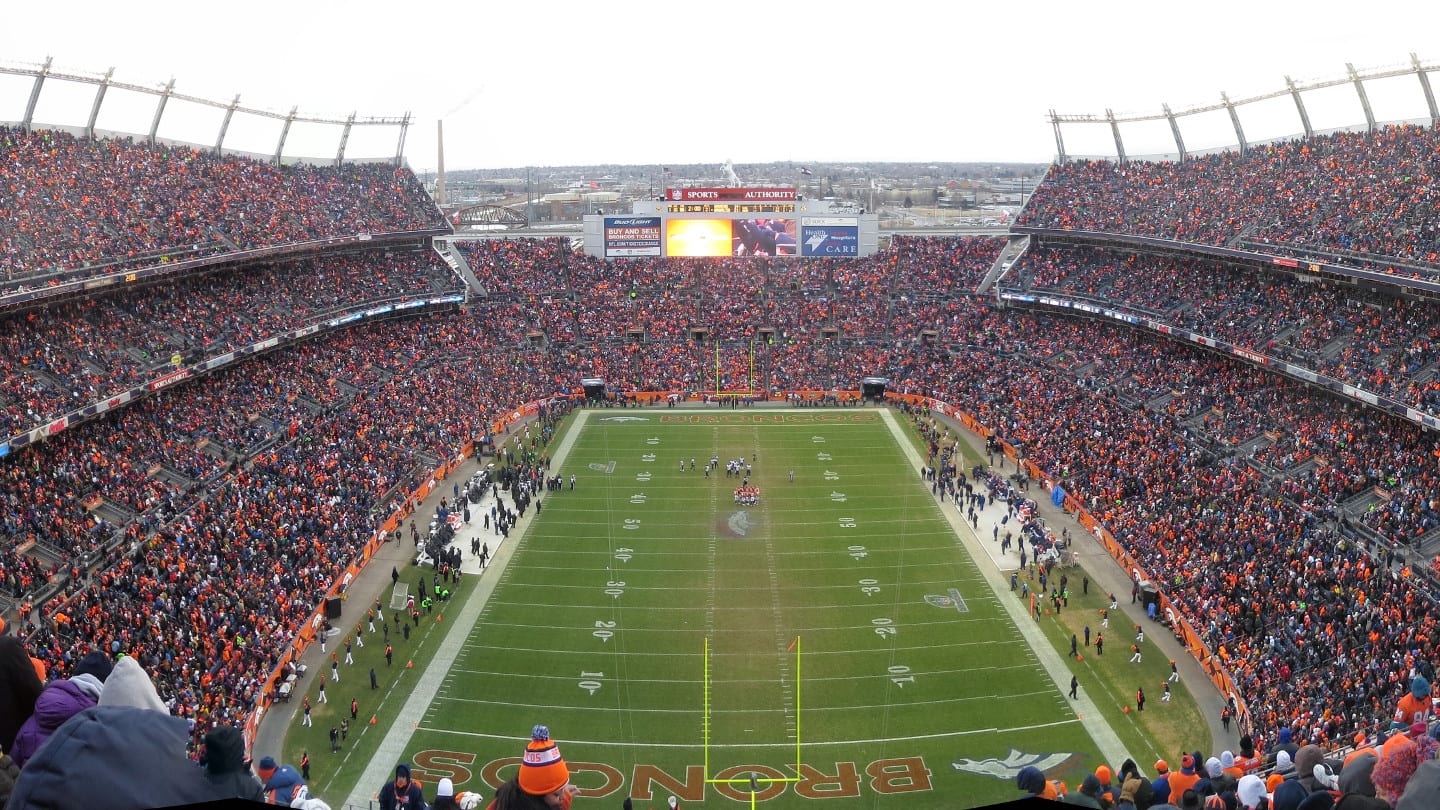 If it isn't the leaves and the weather that excites you about fall, then it has got to be the football! One of the best things about this time of the year is that the Broncos games will be back on again. Now, if you don't bleed blue and orange, you may find your game viewing options a bit limited, but if you are a Broncos fans, there are lots of different places to go to.
Best of all, a lot of sports bars – or just bars – in general offer up specials on Mondays, Thursdays, and Sundays. So, if you do some digging, you will be able to find a number of places where you can get discounts on drink and food. If you are in Denver, check out the Govnr's Tavern or Jake's Sports and Spirits. If you are in Colorado Springs, The Public House and Cleats Bar & Grill are the places to go.
Of course, if you are willing to spend the money, you can always splurge on a couple of tickets. There is nothing quite like watching the Broncos take on other teams on their home turf!
Take a Trip Through the Haunted Parts of the State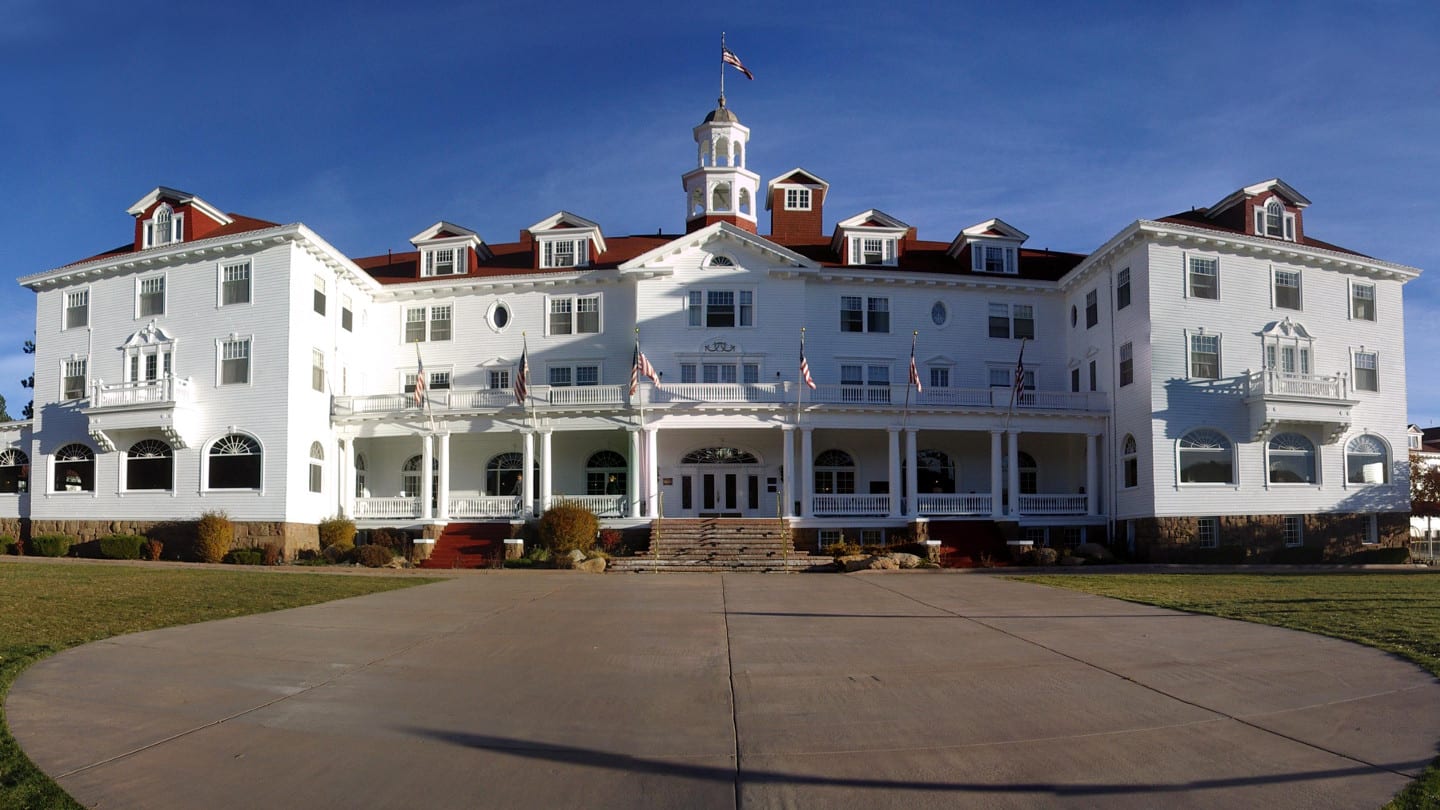 You can't exactly think of fall without thinking about one of the best holidays of the year – Halloween. So, if you are looking for something more than just another round of trick or treating, then Colorado is definitely the place for you. Fans of the horror genre will be especially thrilled to know that Stephen King's book "The Shining" was actually inspired by The Stanley Hotel in Estes Park. What's even better is that the staff of the hotel swear that the place is, in fact, haunted!
If you want to engage in a sight you will never forget, then head over to Denver for their annual Zombie Crawl. It is an event that sees thousands of people taking part each year. You will find all the participants dressed as zombies so expect some serious blood, gore, and missing limbs. Then, watch as all these zombies crawl their way across 16th Street Mall, doing their best imitations of the undead.
In case you thought these suggestions were a little too tame, you should see what the 13th Floor Haunted House has to offer up. Here, you will be faced with your worst nightmares, while clutching little more than a glow stick to keep you company. This haunted house has received great acclaim as one of the scariest places in the country so it really is a must-see event for all those horror fans. In addition to haunted houses, Colorado is full of legendly haunted locations.
Get Your Giggles On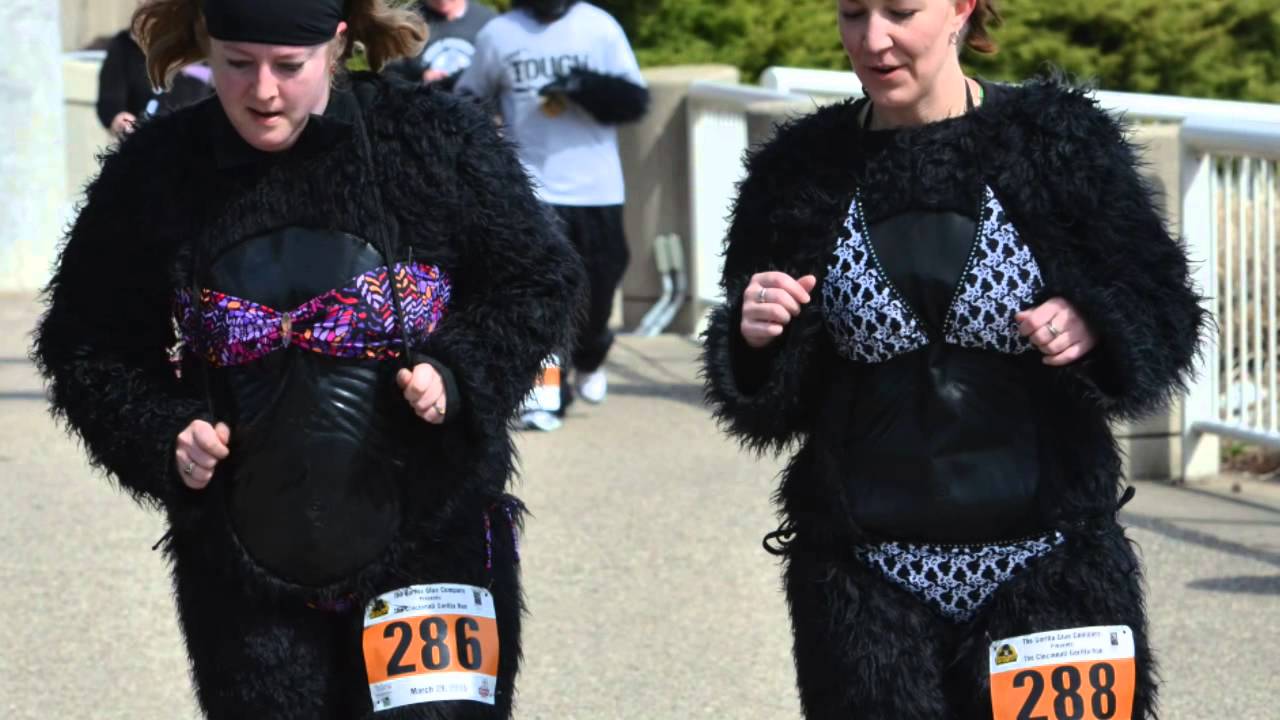 There is no denying that Colorado has its fair share of crazy and hilarious events. However, there are none quite so giggle-worthy as the annual Denver Gorilla Run. It is a 5K run that has been designed to raise awareness and help for the mountain gorillas. So, what exactly sets it apart from all of the other charity runs? Well, that would be the costumes.
You see, everyone partaking in this race is dressed up in an honest-to-goodness gorilla costume. Of course, people are free to decorate and embellish their costumes as they see fit. In case you don't feel much like a gorilla, there is another option for you – donning a banana costume. Either way, you get to have a lot of laughs while raising money and awareness for a really great cause. What more could you ask for?
There really is no end to the things you can do during the fall in Colorado – the list just goes on. You can engage in typical harvest-time activities, join in the fun festivals, or try your hand at something incredibly zany. Regardless of what your idea of entertainment is, you are sure to find it in this great state. So, all that it is left for you to do is to start making those plans!