Gorgeous aspen groves, tons of festivals and events, as well as numerous outdoor activities make Colorado a must-visit place in autumn. See the colors along scenic drives while you explore the Rocky Mountains, explore abandoned towns, or even catch an NFL game.
When most people plan a trip to Colorado, they tend to head to the state during the winter or summer season. What you may not know is that one of the best times to visit this region is in the early fall. Let's look at some of the wonderful ways you can enjoy this great state in autumn.
Here's a look at the best fall activities in Colorado, in no particular order:
Check Out the Fall Foliage
It is a truly magnificent sight, watching all the trees turn from green to yellow to orange and then red. In Colorado, this can be especially beautiful, thanks to the aspen groves. There are an endless amount of places that you can head to if you want to witness the changing of the leaves.
Some of the more popular areas include the town of Aspen, Trail Ridge Road, Buffalo Pass, Maroon Bells, Kebler Pass, and the Million Dollar Highway. Just as important as knowing where to go, is identifying when to go.
It is best to visit the northern mountains during the third week of September. On the other hand, if you are headed up to the central mountains, the last week of the month will provide you with quite a view. For those heading into the southern mountains, you will find that the leaves change color a little later – around the first week of October.
There are also different ways to experience these stunning views. The most obvious, of course, is on the highways by taking a fall colors' drive. However, you can get creative with your sightseeing. If you want to get up close and personal with nature, try biking or hiking on the trails.
If a bird's eye view is what you are after a gondola or a hot air balloon ride will prove to be breathtaking. Just as wonderful would be taking a train ride with fall foliage on either side.
The Must-Visit Fall Festivals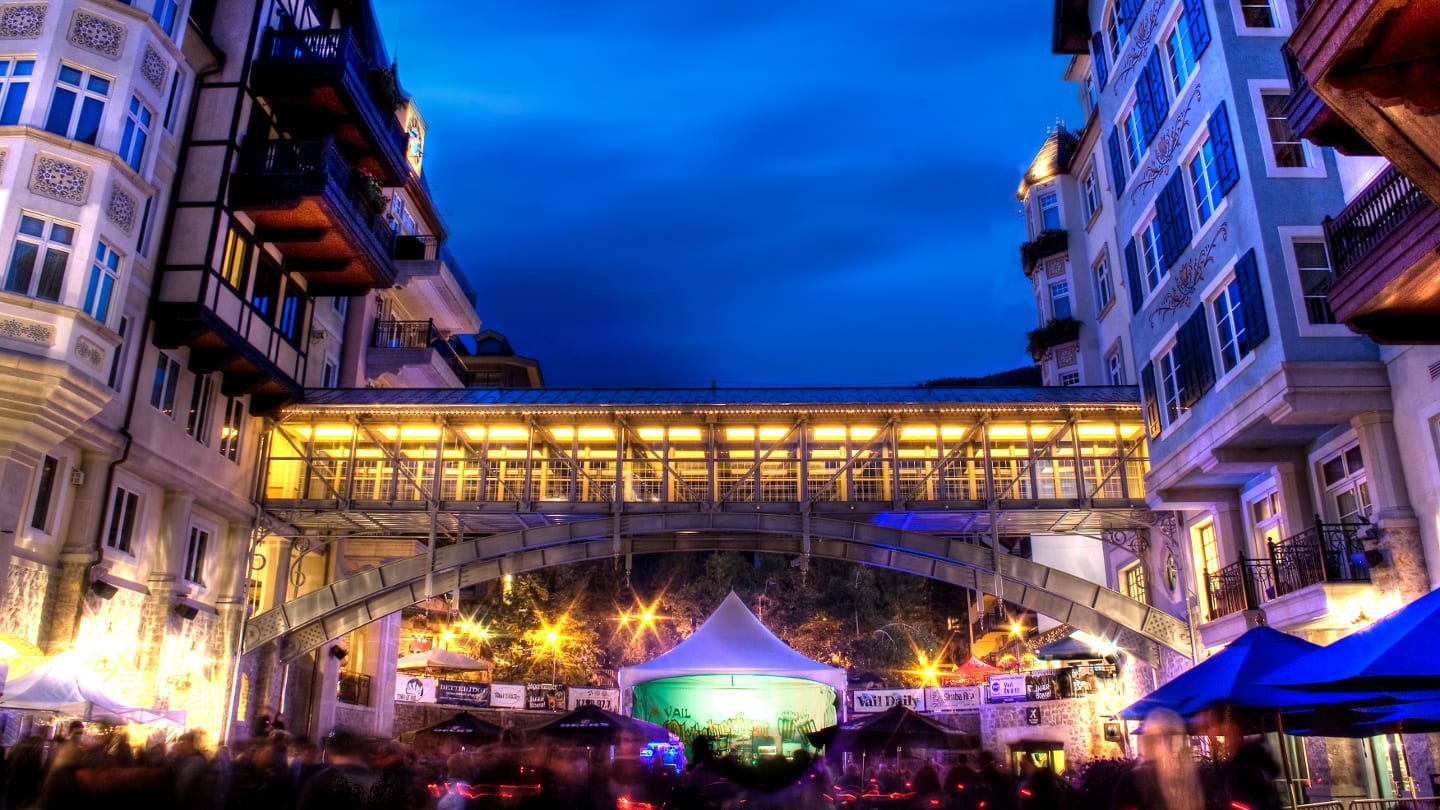 One thing is for certain, the advent of autumn ushers in a whole lot of fall festivals into Colorado. It doesn't matter what kind of entertainment you are looking for, you are sure to find some at the events that take place all throughout the season.
So, let's first start with the harvest festivals where you will find the Annual Mountain Harvest Festival at the top of the list. It takes place in downtown Paonia. This is a celebration of all things local and you can find anything from produce to arts and crafts here.
Cedaredge has its very own Applefest. In addition to lots and lots of apples, there is even a car show.
Now, what is fall without pumpkins? You can head out with your family to the Botanic Gardens Pumpkin Festival. Of course, the real star of the show is the 7-acre corn maze – try it if you dare! Anderson Farms in Erie, 45 minutes north of Denver, features an epic corn maze and pumpkin match.
Still sticking with the pumpkin theme but moving onto something a little bit zanier, visit the annual Punkin Chunkin Colorado Festival in Aurora. Where else can you watch pumpkins being hurled into the sky?
You can't really mention fall without dragging Oktoberfest into the conversation as well. In Denver, though, this truly is a huge event, with more than a quarter of a million people heading to the six-day festival held in September.
Now, the Telluride Film Festival isn't technically a "fall" festival per se. Nonetheless, if you are in the area, it's definitely one that you should head down to – it takes place during the first week of September. Over the years, some notable names such as Ang Lee and Danny Boyle have showcased their work here.
The Call of the Elks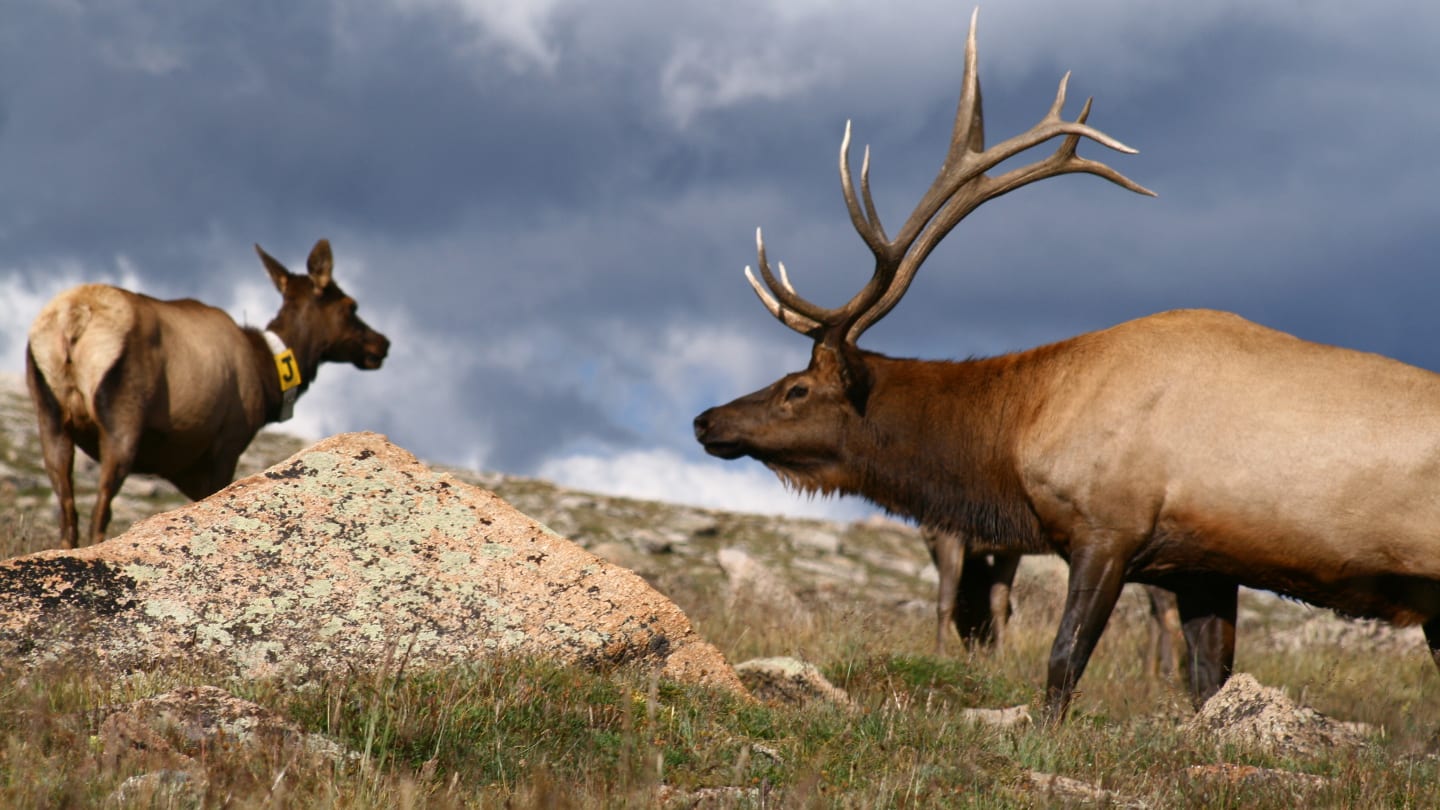 The months of September and October are usually known as the elk mating season. There is a lot more to this than just a display of the birds and the bees. One of the more fascinating aspects of this ritual is the bugling of the elk bulls.
It's a very distinctive sound and can be identified by a deep, resonant noise which is followed by high-pitched squealing that ends in a series of grunts. Estes Park hosts their annual Elk Fest at the beginning of October, centered around this wildlife tradition.
The other interesting thing to see is the elk bulls gathering up their harem for the mating process. You'll be able to catch a glimpse of seasoned, confident bulls quickly rounding up their cows. Watch too as other younger bulls try various unsuccessful methods to find their mates. Both are equally entertaining.
You can experience these rather fascinating displays by heading to the Rocky Mountain National Park. They are likely to gather and bugle at dusk and dawn around Kawuneeche Valley, Horseshoe Park, Moraine Park, and Upper Beaver Meadows.
Join Football Mania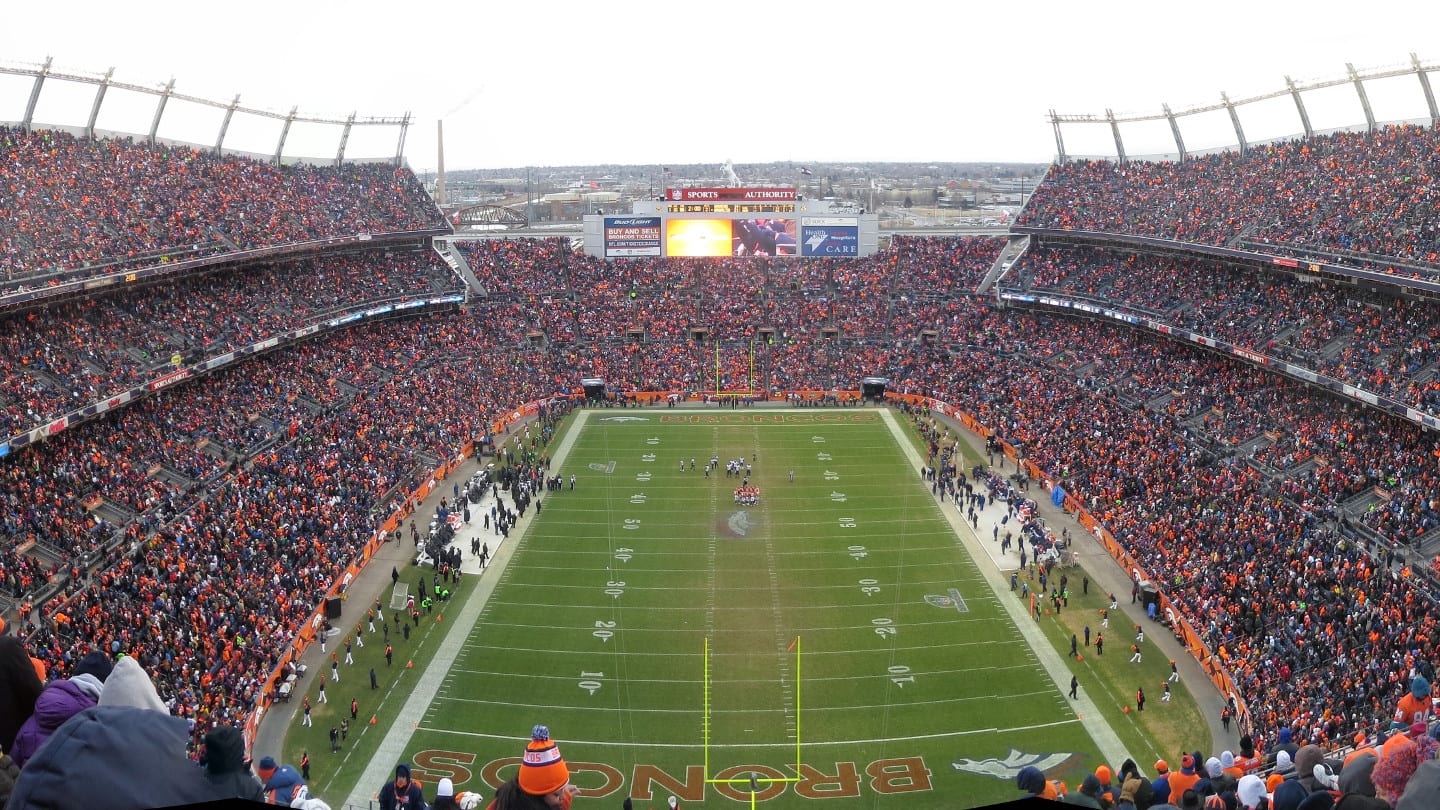 If it isn't the leaves and the weather that excites you about fall, then it has got to be the football! One of the best things about this time of the year is that the Broncos games will be back on again. Now, if you don't bleed blue and orange, you may find your game viewing options a bit limited, but if you are a Broncos fan, there are lots of different places to catch a game.
Best of all, a lot of bars offer up gameday specials on Mondays, Thursdays, and Sundays. So, if you do some digging, you will be able to find a number of places where you can get discounts on drinks and food. If you're in Denver, check out the Govnr's Tavern or Jake's Sports and Spirits. If you are in Colorado Springs, The Public House and Cleats Bar & Grill are the places to go.
Of course, if you are willing to spend the money, you can always splurge on a couple of tickets. There is nothing quite like watching the Broncos take on other teams on their home turf!
Take a Trip Through the Haunted Parts of the State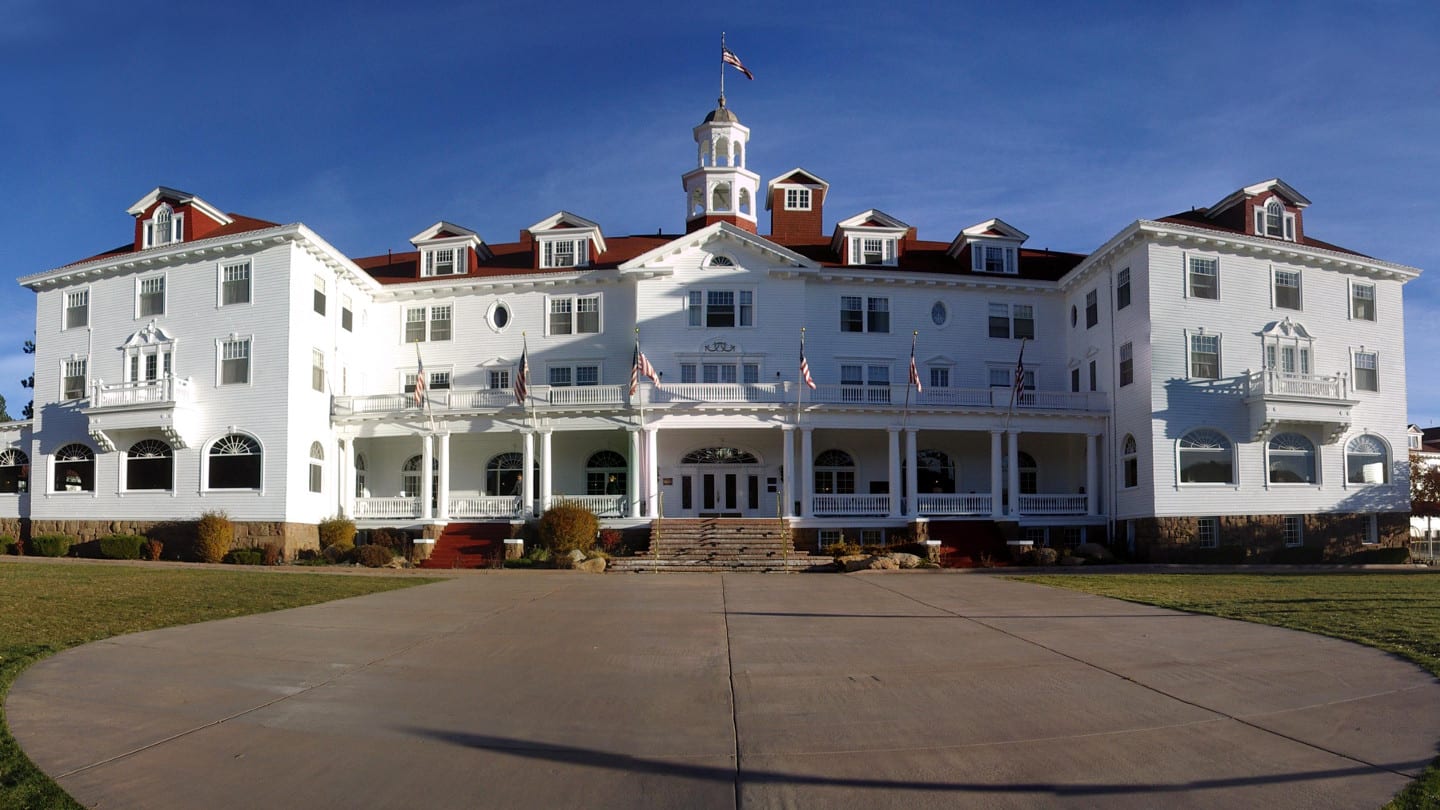 You can't exactly think of fall without thinking about one of the best holidays of the year – Halloween. So, if you're looking for something more than just another round of trick or treating, then Colorado is definitely the place for you.
Fans of the horror genre will be especially thrilled to know that Stephen King's book "The Shining" was actually inspired by The Stanley Hotel in Estes Park. What's even better is that the staff of the hotel swear that the place is, in fact, haunted!
If you want to witness something you'll never forget, head over to Denver for their annual Zombie Crawl. You will find thousands of participants dressed as zombies so expect some serious blood, gore, and missing limbs. Then, watch as all these zombies crawl their way across 16th Street Mall, doing their best imitations of the undead.
In case you thought these suggestions were a little too tame, you should see what the 13th Floor Haunted House has to offer up. Here, you will be faced with your worst nightmares, while clutching little more than a glow stick to keep you company. This haunted house has received great acclaim as one of the scariest places in the country so it really is a must-see event for all those horror fans.
In addition to haunted houses, Colorado is full of even more legendary haunted locations.
Explore the Backcountry on a Jeep Tour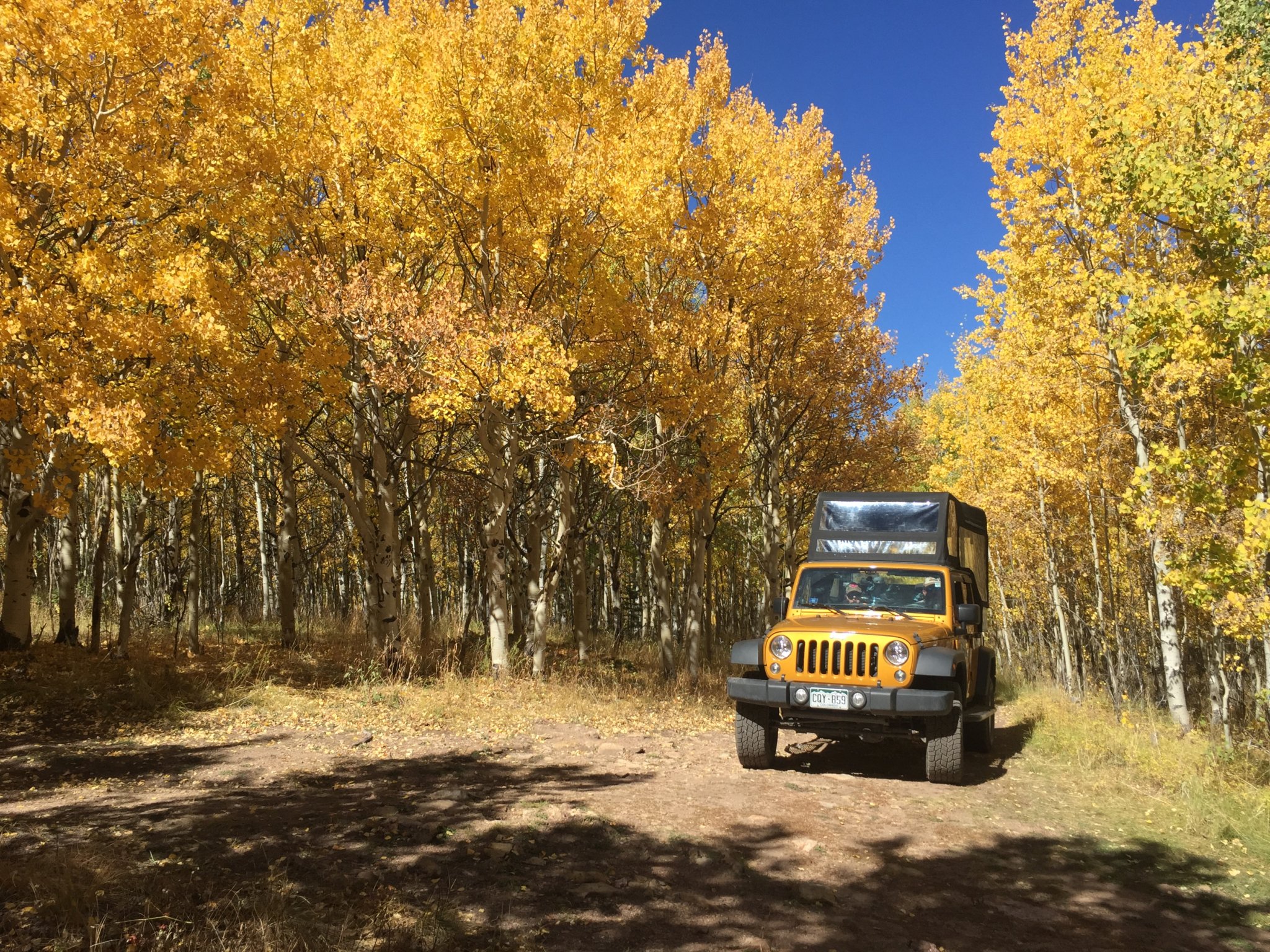 Many Colorado Jeep tour companies offer a limited-time adventure to see the state's stunning tree leaves in the fall. This can be the perfect opportunity for taking photos and enjoying one of nature's best shows. If you normally drive a 2WD vehicle, this is your chance to explore some off-roading and high-clearance destinations.
Switzerland of America Jeep Adventures offers a half-day Fall Splendor Tour along the Million Dollar Highway. From mid-September to late October, the company will guide you along the Ironton and Red Mountain corridor. You'll pass by Crystal Lake, the abandoned mining town of Saratoga, and an alpine waterfall.
Experience the colors of Pike National Forest with the Adventures Out West Old West High Country Tour. This 3 hour tour runs during September and offers beautiful scenery around the national forest.
Colorado Jeep Tours Fall Foliage Gold Belt Tour is the perfect option for a full-day excursion in the southern part of the state. Departing from Cañon City, you'll be in a Jeep with up to 5 other passengers while you roll through railroad tunnels, visit a gold mine, eat lunch, and peak at over 10,000 feet while you explore the fall foliage.
Wander around a Ghost Town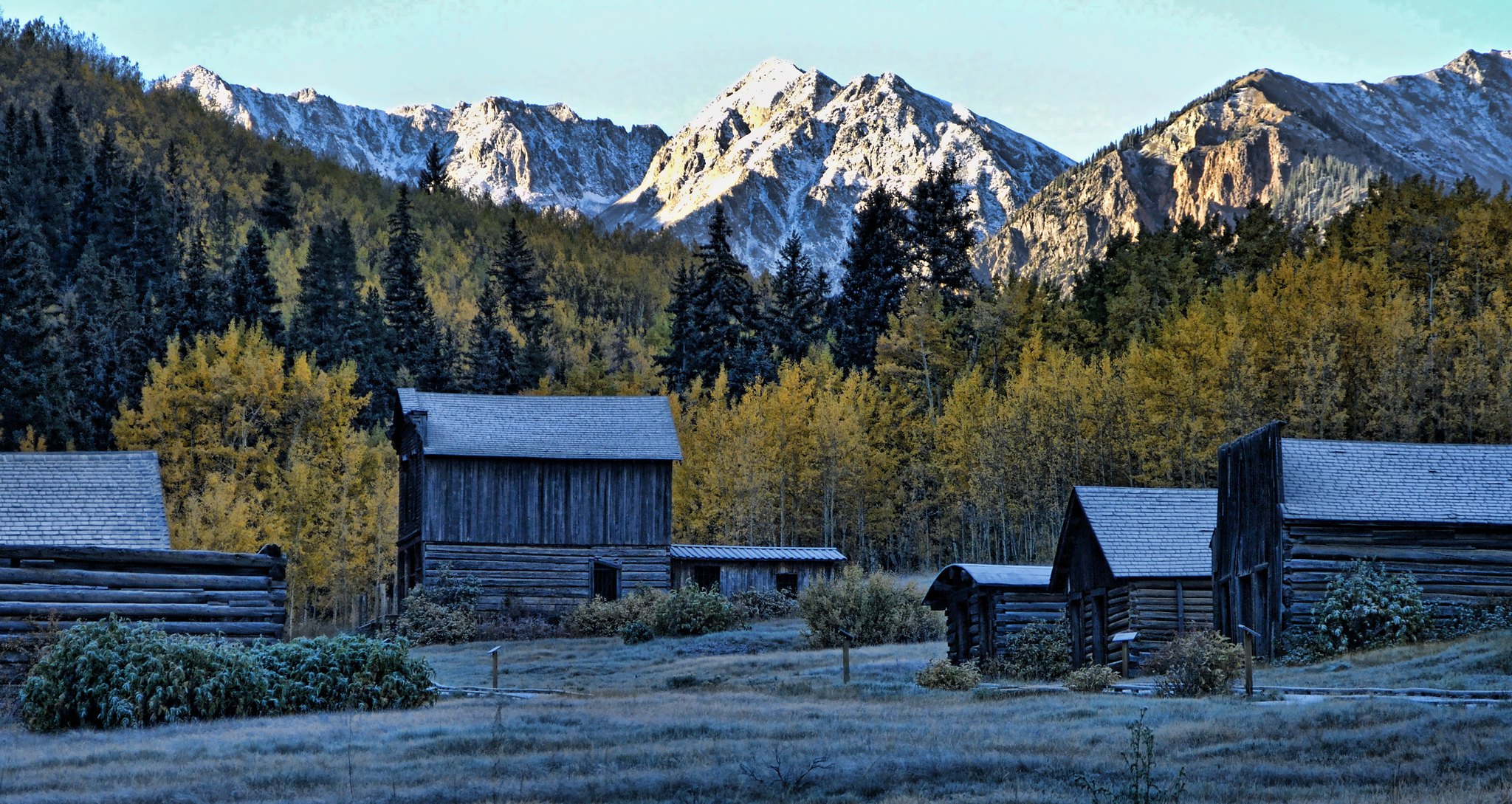 Venturing through a spooky abandoned town is a fun thing to do in October. Colorado has so many historic ghost towns that they are sure to help you find that autumn vibe. Since many are hidden among the trees, they serve as the perfect day trip for a little bit of leaf peeping, hiking, and reveling in the state's extensive mining history.
Just a couple hours from Denver near Black Hawk, you can discover 2 towns in one trip. Nevadaville was a gold rush bust and has many well-preserved buildings to explore. Further into the forest you'll find Apex. Although many of the original structures were destroyed in a fire, there are still a few left and the tragedy just adds to the spooky ambience.
Ashcroft is the perfect place to head if you love the look of vivid autumn colors, as it is nestled in a grove of aspens. It's just a short drive outside of the town of Aspen, and is listed on the National Register of Historic Places.
Visit Colorado's Parks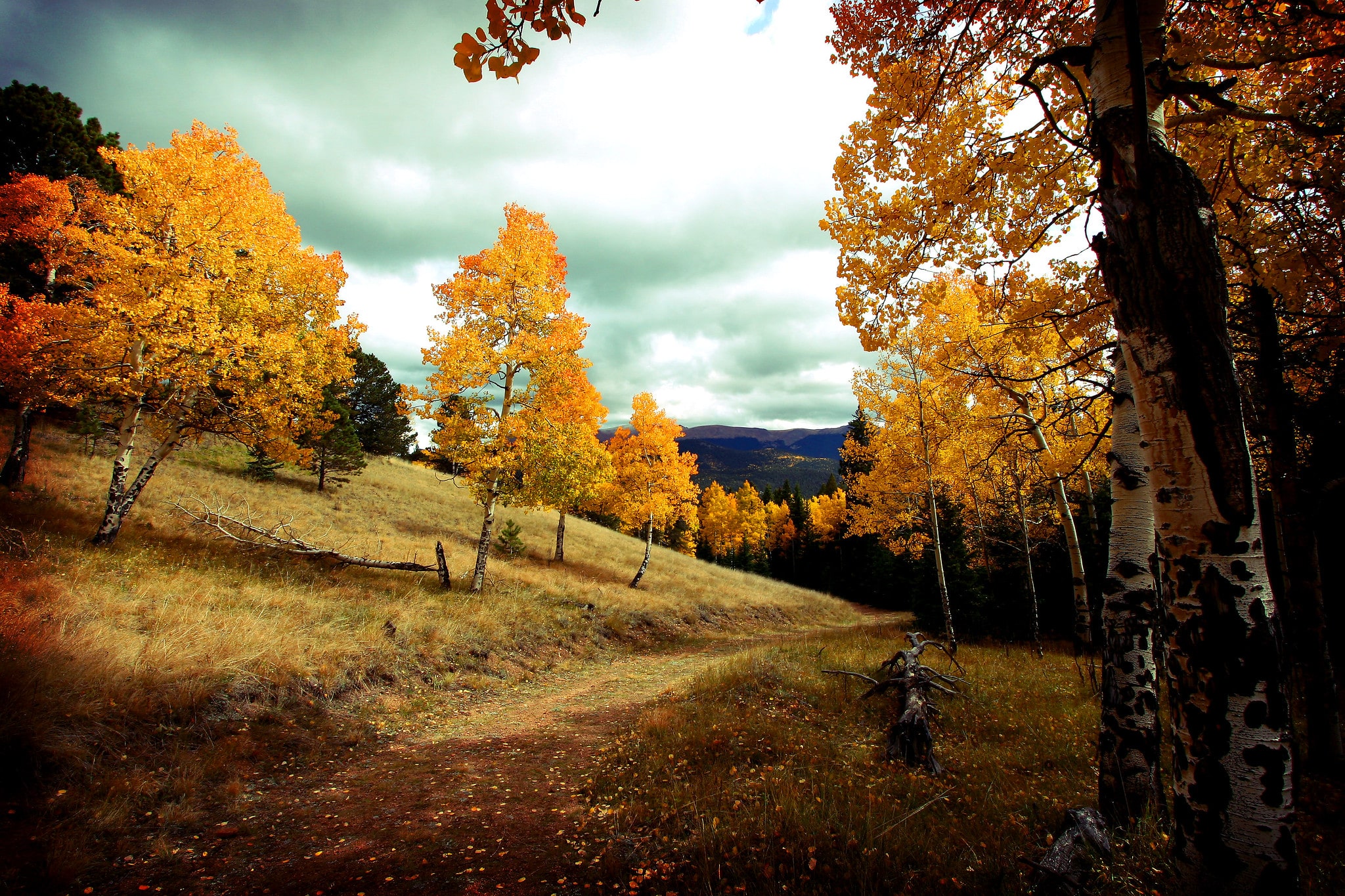 Head to any of the Denver area's public parks for a stroll, bike ride, or picnic during the autumn months. Before it gets too frigid outside, these are great activities to soak up the last bit of summer and admire the changing trees. City Park and Sloan's Lake are home to many trees and provide lots of space for enjoying the outdoors.
Cooler temperatures also make for the perfect hiking weather. Check out any of Colorado's State and National Parks to enjoy the crisp autumn air. Rocky Mountain National Park is stunning year-round, but the autumn months are some of the best. Mid to late September is when the trees are golden, and some turn bright red going into October.
Chatfield State Park is known for its explosive color change once the temperatures start to drop and it is one of the 34 state parks that has a campground, meaning you can make a weekend out of your adventure. The Cheesman trail at Mueller State Park is also notorious for its sea of golden aspen trees in September and October.
Take a Train Ride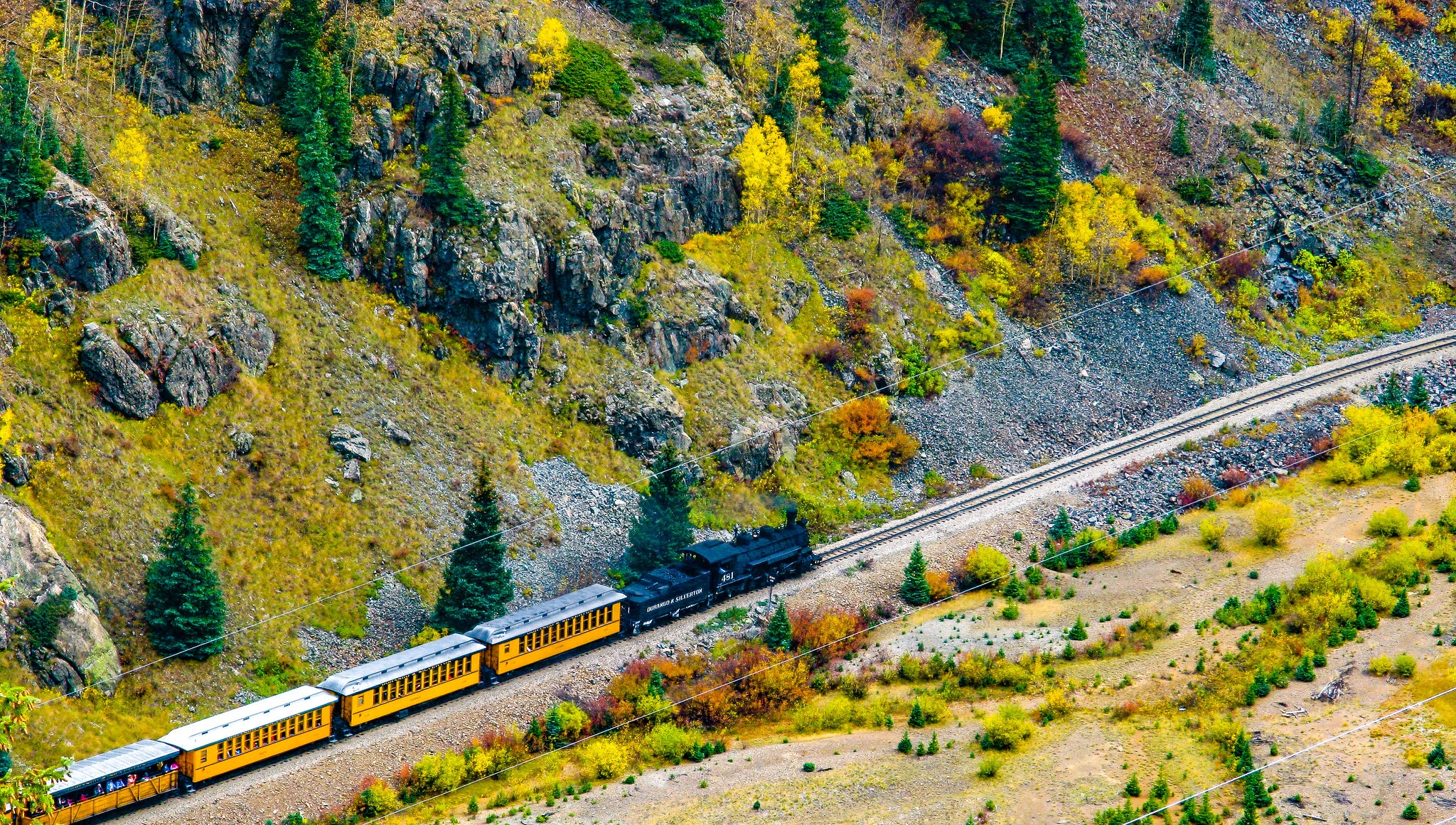 Colorado's development and success were highly dependent on the extensive railroad systems that criss-crossed the state. Many of the lines are still in operation today, offering visitors the chance to travel through beautiful areas that aren't accessible by car.
The Georgetown Loop Railroad line travels between Silver Plume and Georgetown and passes by many dense forests, showcasing brilliant colors during the fall. They run a special program in the fall that includes a 2 mile guided hike through the fall foliage before hopping on the train back to your car.
Head to Durango and experience the Durango & Silverton train ride that boasts views of the San Juan Mountains and Animas River. The town is also filled with plenty of fall activities including hiking and ziplining through golden alpine meadows and events like autumn festivals and farmers' markets.
In the heart of the Rockies you'll find the Leadville Colorado & Southern Railroad. It will take you on a 2.5 hour trip through the San Isabel National Forest, an absolute gem in the fall when the leaves turn. The train has open and closed air cars, and guests are encouraged to bring a picnic lunch to snack on during the ride.
There really is no end to the things you can do during the fall in Colorado – the list just goes on. You can engage in typical harvest-time activities, join in the fun festivals, or try your hand at something incredibly zany. Regardless of what your idea of entertainment is, you're sure to find it in the Centennial State.