Knowing when the best time to visit Colorado completely depends on what you're hoping to see. A trip to see a special summer Red Rocks concert requires visiting during a different season than showing up for skiing or checking out the state's impressive display of fall foliage, for example.
The peak times to visit are undoubtably summer and winter. So if you're looking to escape the crowds and find some solitude, or perhaps more affordable accommodations, consider spring or fall for the less popular seasons.
You may think that fall is a super busy time to see the colors, but due to the high elevation nature of the Rockies, leaves usually start turning earlier in September than the official autumn equinox around the 3rd week of the month. Though you can usually find colors into the very beginning of fall as well. The least visited months are April and May, as well as October and November.
To help you pin down the best time for your visit, here's an annual timeline featuring some of the state's most popular sites, activities, and attractions:
January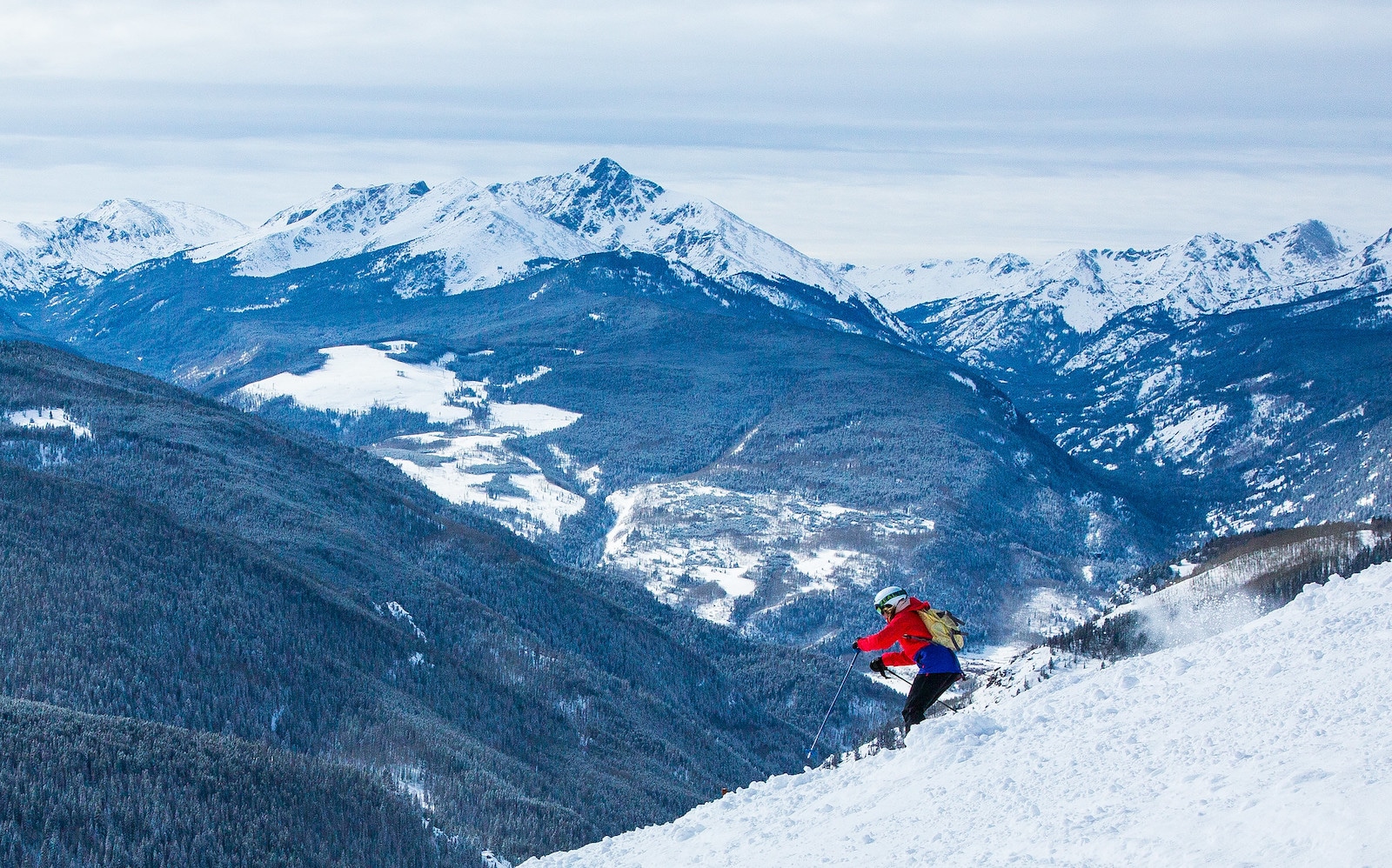 In January, winter recreation in the state hits its peak, so this is a perfect time for a trip if you're planning on skiing, snowboarding, ice fishing, or sledding. This month typically brings a stellar array of winter events and festivals to the state, especially at Colorado's ski resorts and mountain towns.
If you're into playing or watching winter sports, Aspen's Winter X Games is a can't miss competition featuring some of the world's most talented skiers, snowboarders, and snowmobilers. January is typically Colorado's coldest month, so keep this in mind and dress accordingly if you're hoping to spend a lot of time outdoors during your visit.
February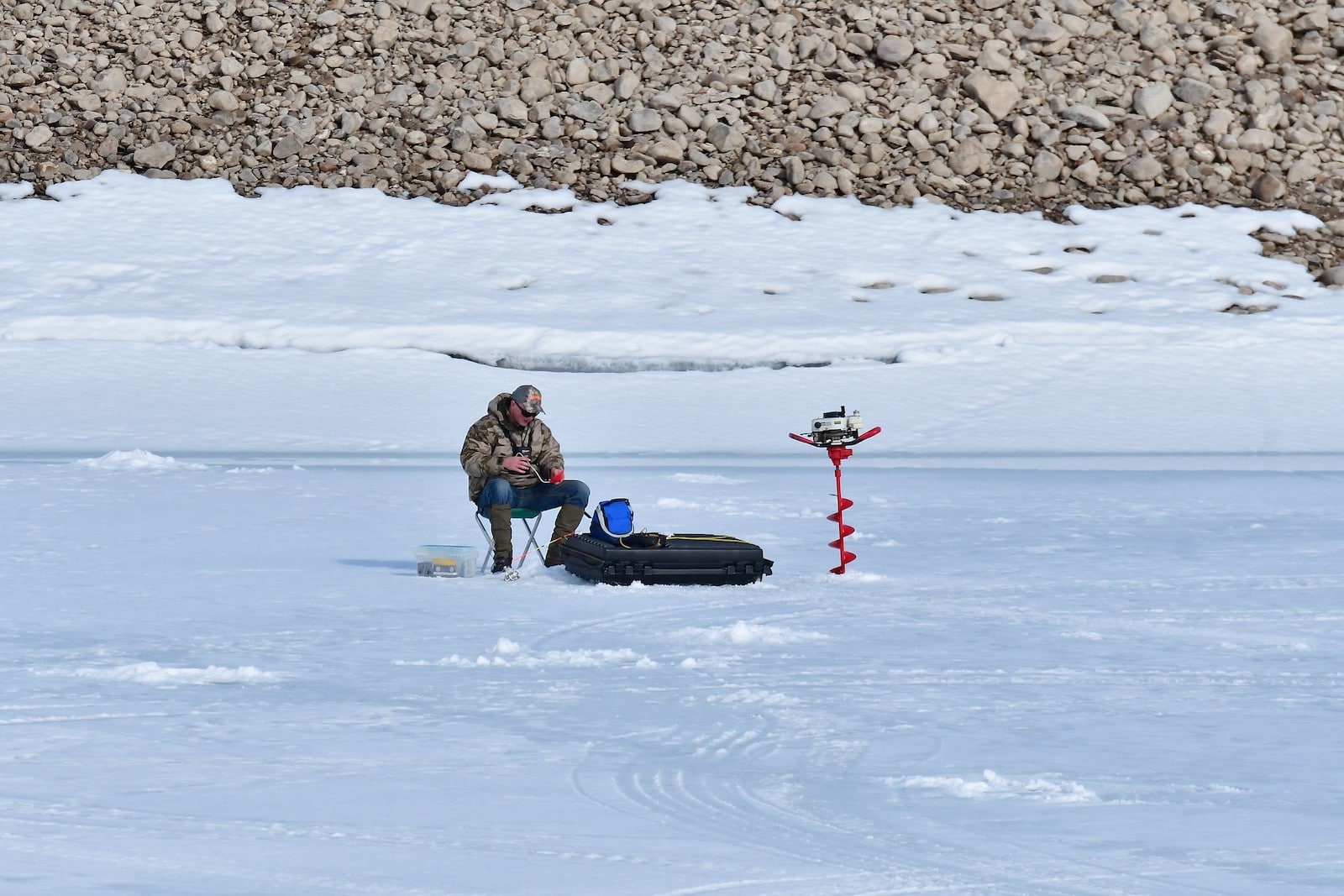 Warmer than January on average but not my much, February is another ideal month for enjoying outdoor winter recreation in Colorado. But while skiing, snowboarding, snowshoeing, and most other winter activities are at full swing during February, keep in mind that ice fishing season typically wraps up in Colorado in mid-February depending on the temperatures.
If you're interested in scoping out the Mile High City's food scene, Denver Restaurant Week takes place each February and offers an affordable way to try out hundreds of participating restaurants. Other notable Colorado events this month include the Lake City Ice Climbing Festival and the Steamboat Winter Carnival in Steamboat Springs.
March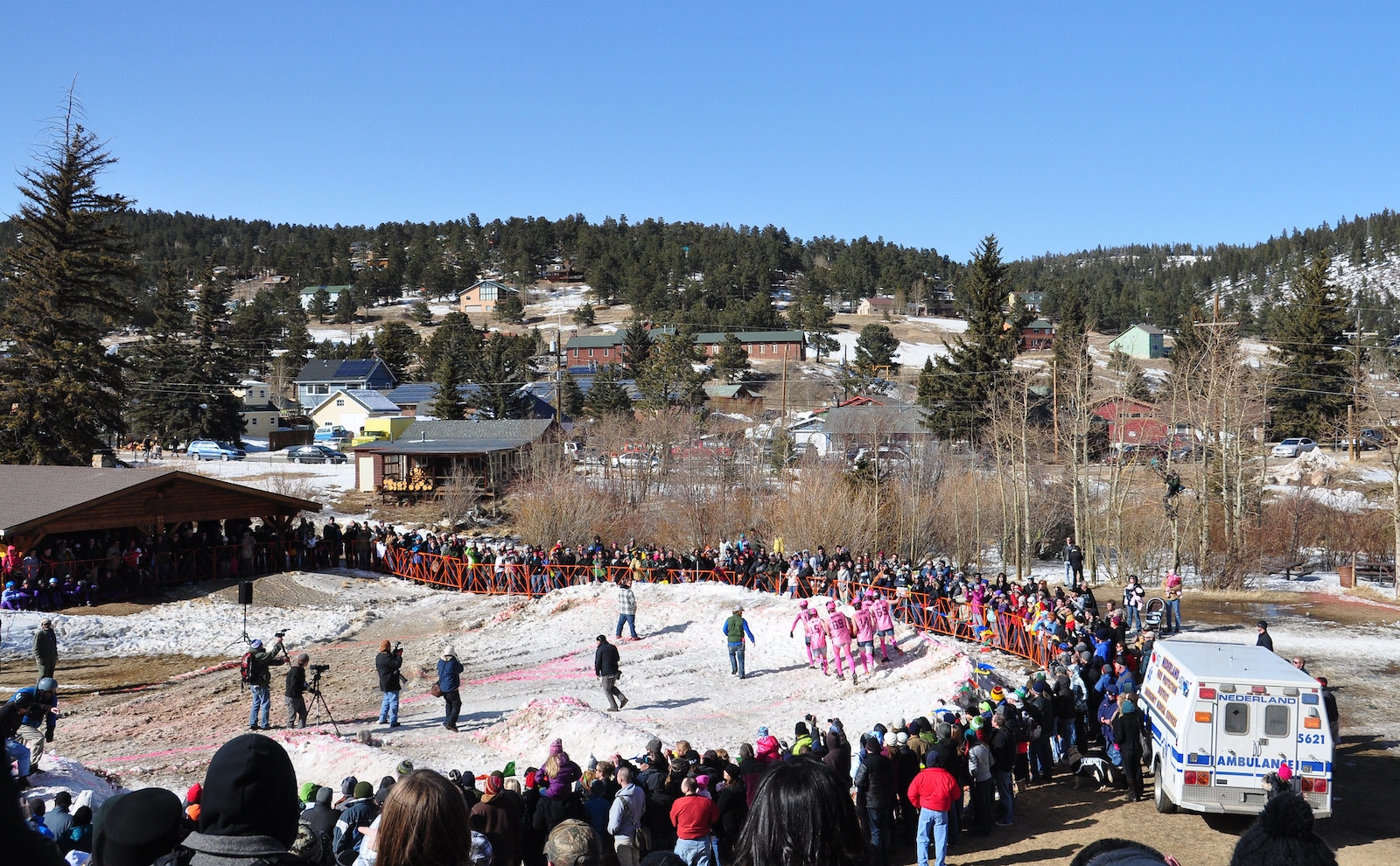 March is a month where snowy weather starts to subside in much of the U.S., but not Colorado. In fact, March is typically the state's snowiest month, followed by April. This means that a spring break ski or snowboard trip is a fine way to spend some time off.  While this month usually brings a lot of snow, it also features higher temperatures that make getting out and about a little easier than during a month like January.
Celebrating St. Paddy's Day in Denver or Boulder is always a blast, but there's one event that happens in Colorado that you can't experience anywhere else in the world: Frozen Dead Guy Days. This annual tradition celebrates a literal frozen dead guy with music, booze, and loads of bizarre games and contests. Check out other March events.
April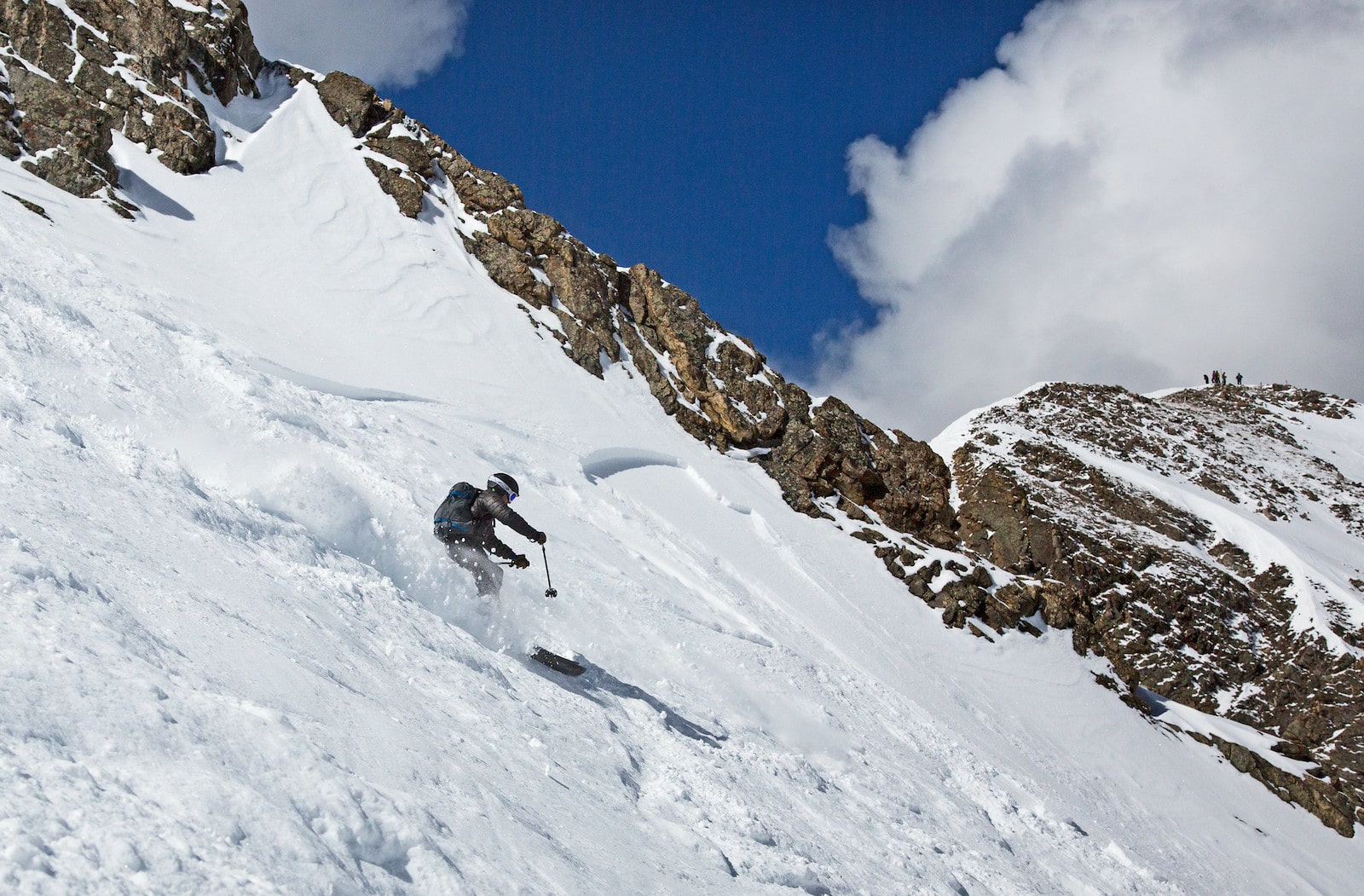 Traditionally, April is the last month of the ski and snowboard season in Colorado, though at least one resort is known for staying open much later when conditions allow. Along with the temperatures, the fishing season also warms up in April and hits its peak in late spring. This month is a good time to explore the biggest cities like Denver, Boulder, and Colorado Springs, as well as the state's high country.
April features special terrific annual events like the Taste of Vail and special music festivals throughout the state. If you're a flower fan, this is the best time of the year to visit the Denver Botanic Gardens where 10,000 tulip bulbs burst into bloom.
May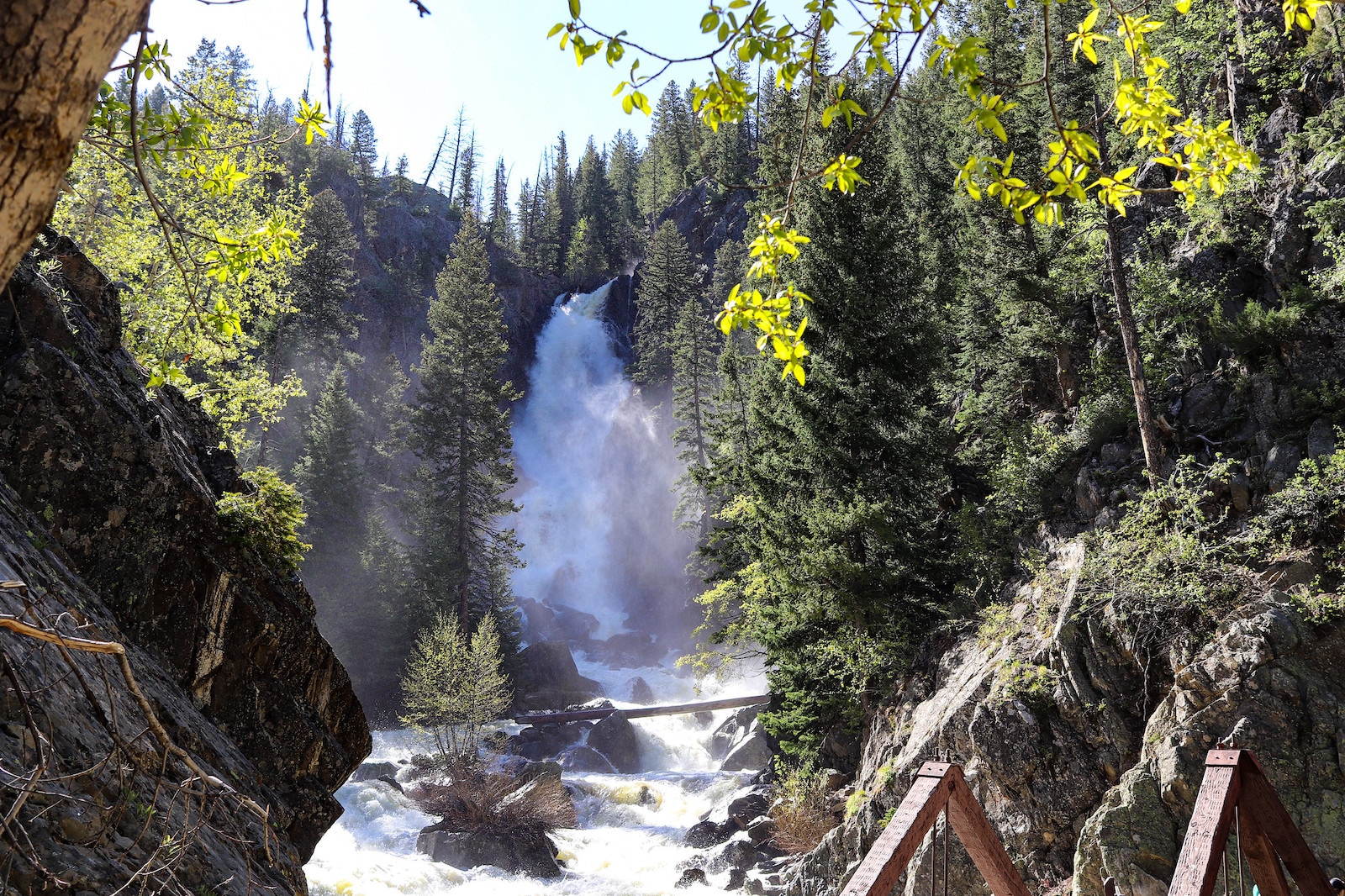 With comfortable temperatures and everything in full bloom, May is an ideal time to visit Colorado for any reason. Fishing season is in full gear by this time, and the state's mountains are a joy to experience in May. You might be surprised to learn that many locations in the state get pretty hot over the summer, but not during may. Waterfalls are also at their peak around this time year due to raging rivers and Rocky Mountain snow melt.
This is a time of year when you'll be able to explore Loveland, Pueblo, and other cities along the Front Range comfortably, though you'll still want to bring a jacket for chillier days, especially if you plan on visiting the mountains. Denver hosts some great festivals in May, including the Denver Arts Festival and the Cinco de Mayo Festival.
June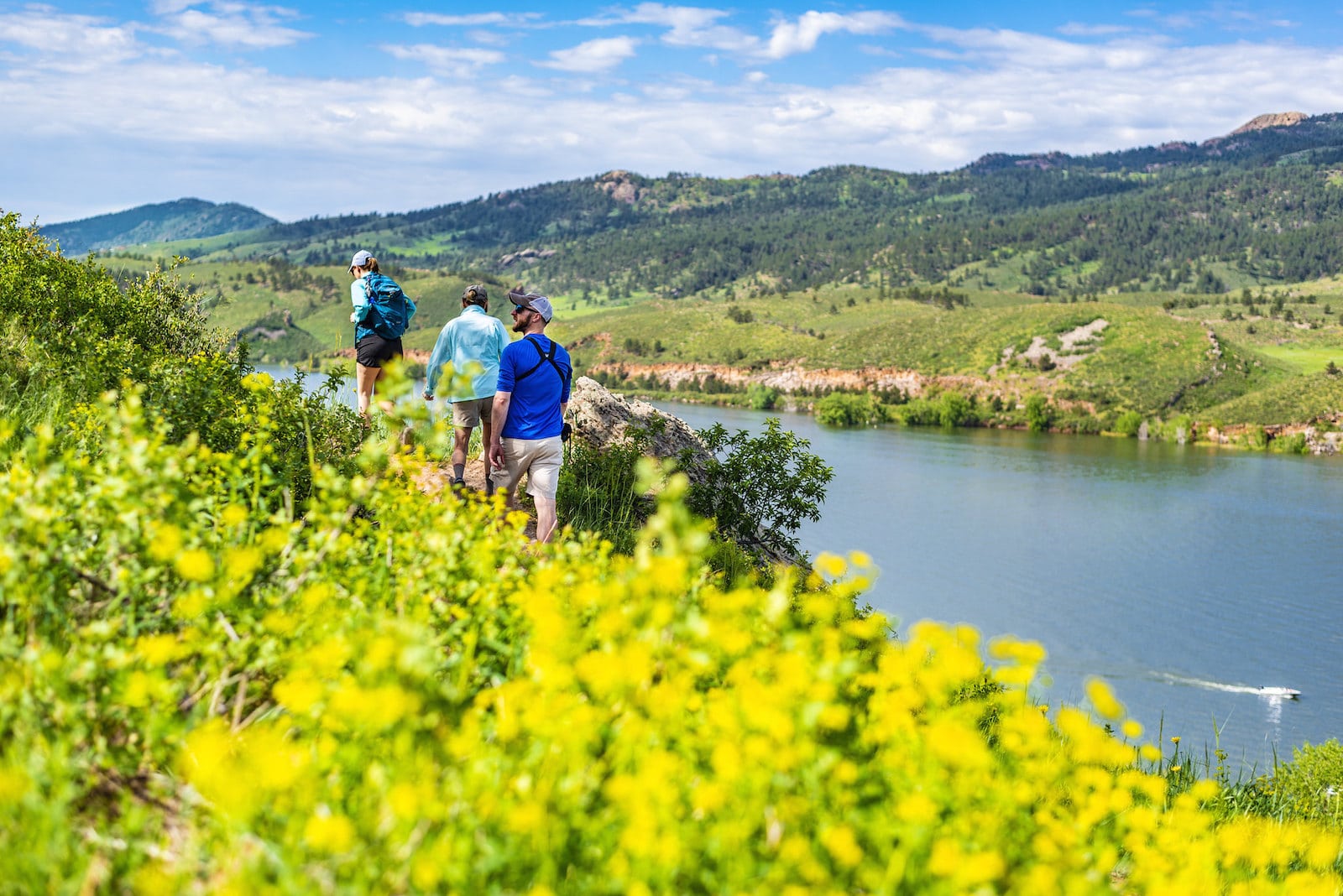 June is a glorious time to be in Colorado, with summer festivals in full swing and the weather in the mountains warming up for fishing trips, camping, rock climbing, and hiking. Towards the end of the month, 14er season kicks off. In case you're not familiar, 14ers are mountains that are 14,000 feet or higher, and the state has more than 50 of them to climb and conquer.
There are a ton of excellent festivals that are held in June, from the Telluride Bluegrass Festival to the Greeley Stampede to A Taste of Colorado. If you're looking for the most well-rounded Colorado experience you can get, planning a trip for June is not a bad way to go.
July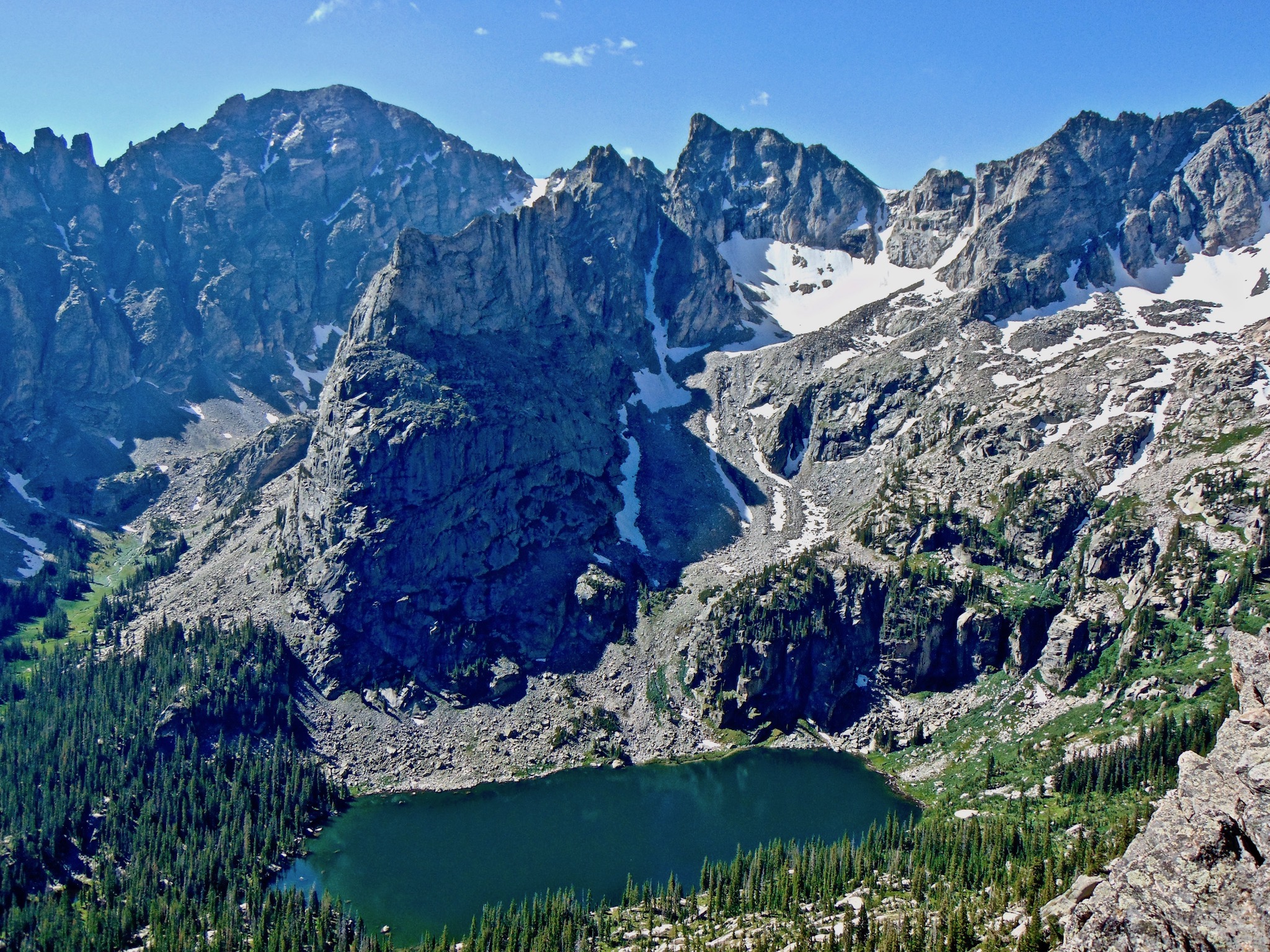 This is a great time to come to Colorado if you love music. In late July every year, South Broadway gets taken over by the Underground Music Showcase, a huge regional music festival that highlights local musical talent as well as burgeoning artists from around the world. There's also the Colorado Music Festival in Boulder, Bravo! in Vail, and the Aspen Music Festival. In addition to these beloved music events, there are loads of terrific concerts at Red Rocks every night throughout the summer.
One annual happening not to miss if you love nature is the Crested Butte Wildflower Festival, featuring 80 hikes, alpine yoga classes, 4×4 tours, garden tours, photography, art & cooking classes, and a whole lot more. By this time of year, all the stunning season byways and mountain passes are open, which really unlock access to whole state.
August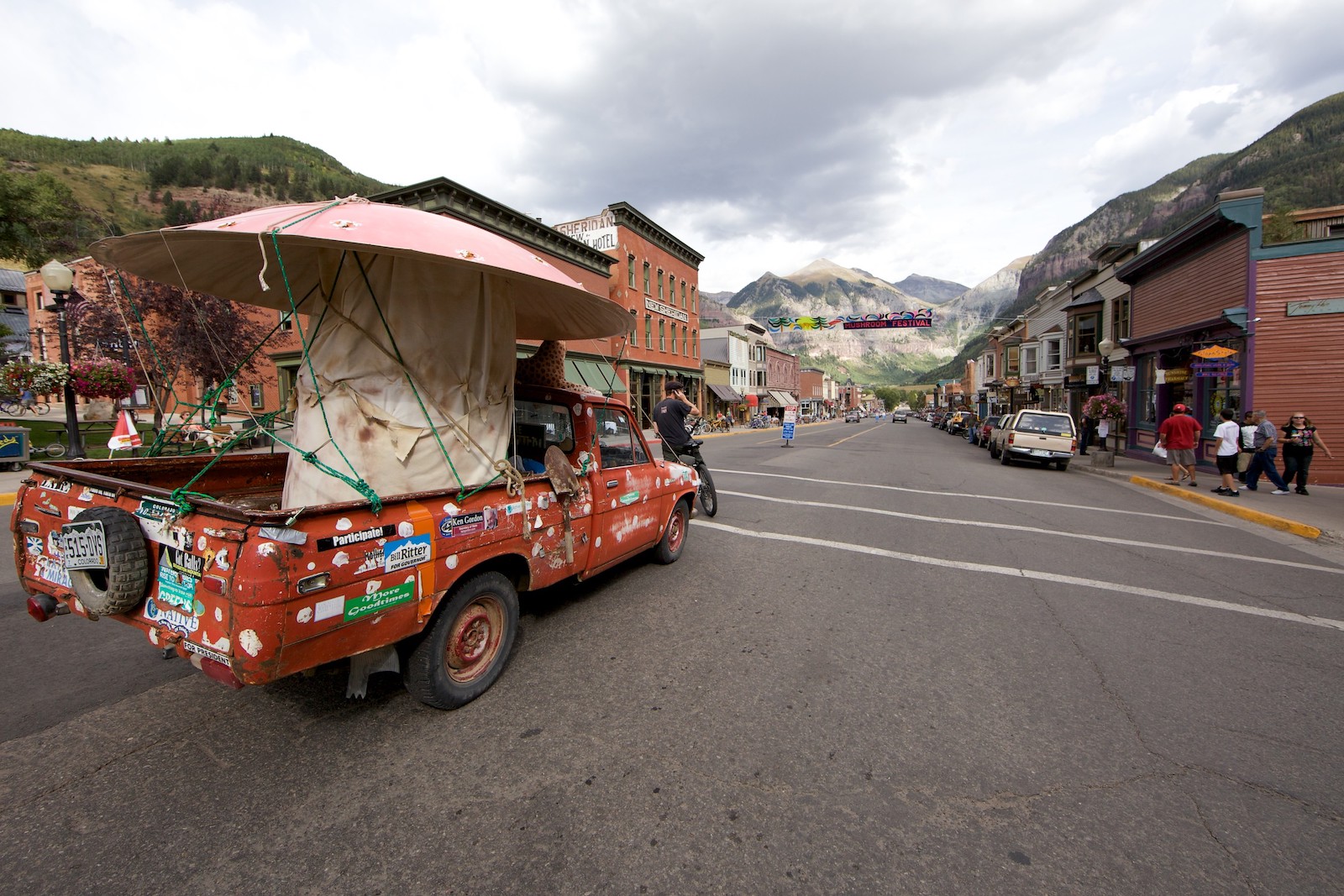 It gets quite hot along the Front Range Urban Cooridor in August, especially in cities like Pueblo and Colorado Springs, but the weather in the mountains this time of year is incredible. This is a terrific time to plan that backpacking trip or whitewater rafting excursion you've always wanted to go on.
Some of the world's most talented dancers converge on Vail this month for the Vail Dance Festival, while  other mountain communities like Keystone, Breckenridge, Idaho Springs, and Crested Buttes hold stellar festivals of their own. In the southern part of the state, you'll find the Telluride Mushroom Festival, and Boulder holds the International Fringe Festival, which features wonderfully weird art showcased in a plethora of mediums.
September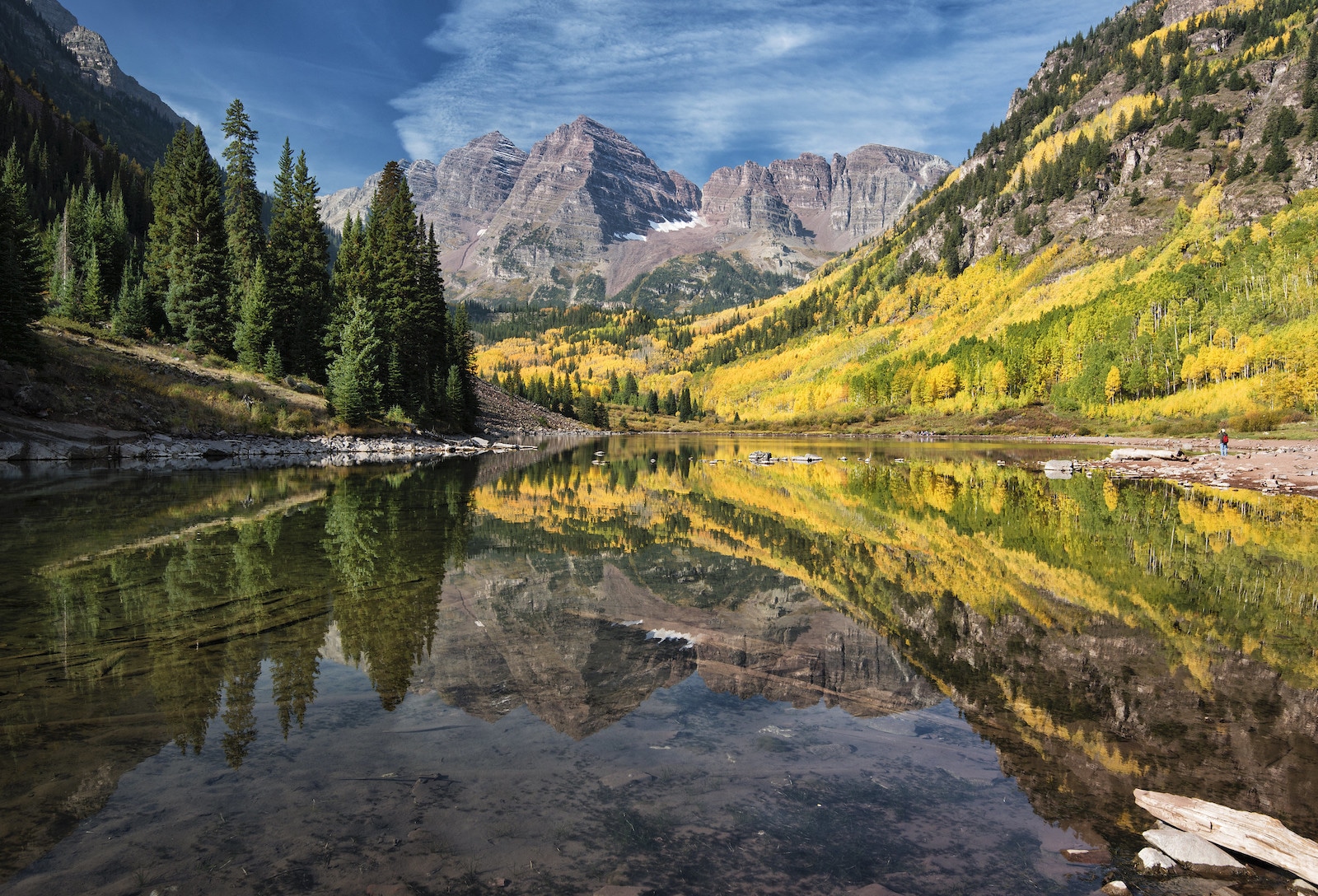 Drumroll please: Ladies and gentleman, mid-September marks the beginning of fall foliage season in Colorado's high country. Though it varies from season to season, this is generally the time of the year you'll visit to see aspen leaves exploding into vibrant bursts of gold, and the colors typically stick around up until a month.
Autumn is a gorgeous time to visit not only Colorado's mountains, but the rest of the state as well. With bright warm days and cool crisp nights, September is a magical time to check out places like Trinidad, Golden, or Longmont. Notable festivals this month include the Colorado State Fair & Rodeo in Pueblo, the Telluride Blue & Brews Festival, and tons of Oktoberfest celebrations that are held in mountain towns across the state.
October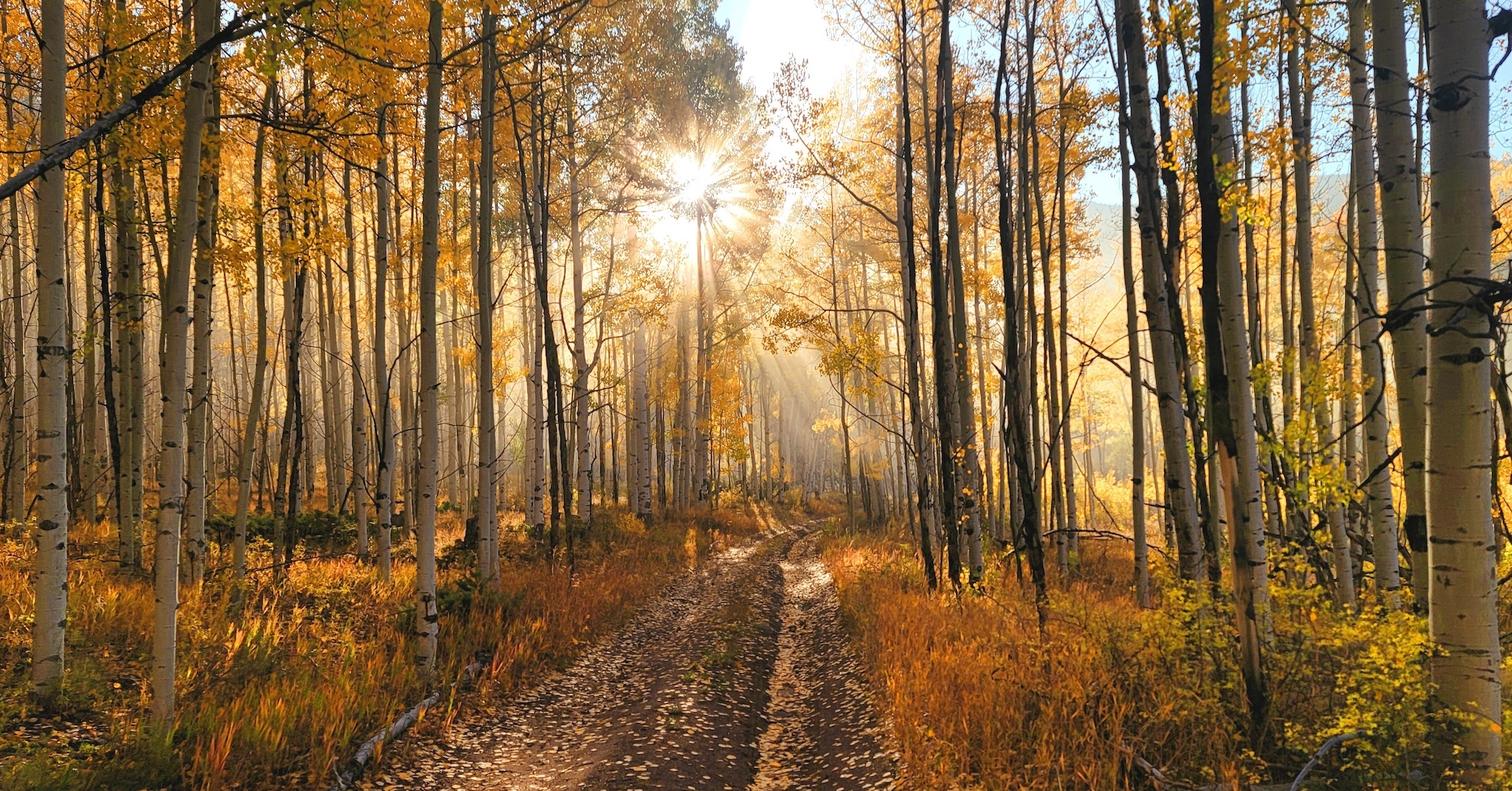 The stunning gold foliage display in the high country typically continues from early October through the middle of the month, depending on elevation. The highest points will be all but finished by early October, so just head down a little and plan accordingly.
Colorado celebrates fall and Halloween with corn mazes, pumpkin patches, and other spooky events like the Telluride Horror Show, a horror film festival. The nation's largest and most influential beer gathering typically takes place early this month, which is Denver's Great American Beer Festival. Sometimes it's held in late September.
By this point in the year the mountains begin to get cold and snowy, so something like a camping trip probably won't be comfortable without the right gear and outdoor experience.
November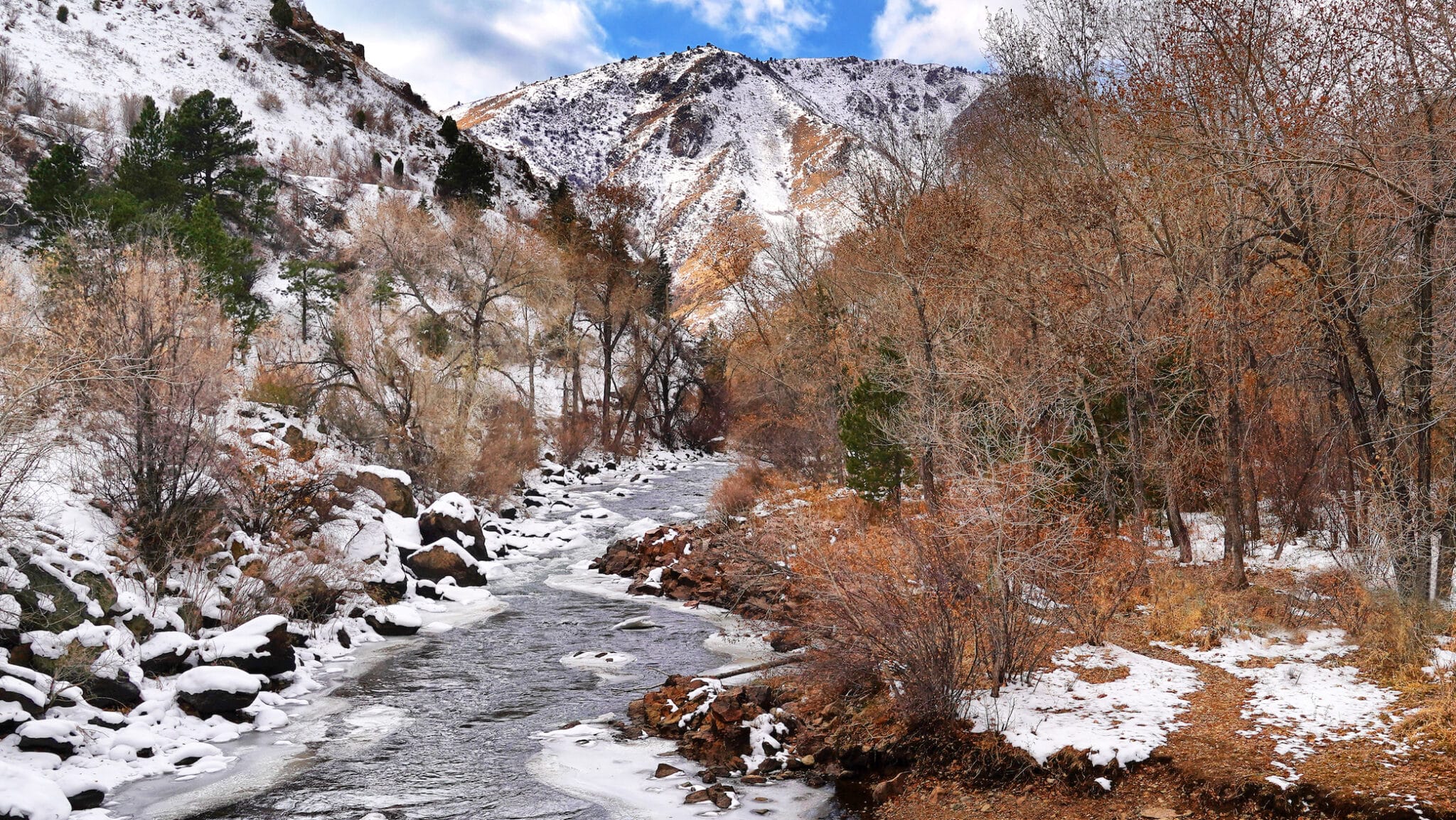 Most ski resorts open their slopes for business in the middle of November, a month that brings an array of cultural events to the state. From the Rocky Mountain Women's Film Festival to Denver Fashion Week to the Colorado Springs Record Show, November is a good time to take in arts and culture in Colorado.
In the higher parts of the state, opportunities for snowshoeing, cross country skiing, and snowmobiling open up depending on the weather.
December
With unforgettable winter train rides, mountain festivals like Vail Snow Days and Urll Fest, and festive holiday parades, Colorado goes all out to celebrate winter and the holiday season each December. If you've got a sweet tooth, check out the Holiday Chocolate Festival in Colorado Springs, or if you're looking for an alternative to the typical holiday celebrations, consider warming things up with art, fire, and community at the Telluride Fire Festival.
Unless you plan on moving to Colorado, and many, many people do every year, there's no way to see and do everything here in a week or even a month. This means that the best times to visit really depend on what activities and sights are most important to you. Happy travels!