gAs Colorado's second-most populous and largest city in the state by acreage, there's a whole lot in Colorado Springs. The Olympic City is famous for everything from its iconic Pikes Peak to the giant mix of reddish-white sandstones and limestone that jut up from the ground.
Take a trip up to Colorado Springs from Denver (yes it's 755 feet higher at 6,035′) for some world-class sightseeing. If you're curious about the features that define this growing Front Range Colorado city, read on.
U.S. Olympic and Paralympic Training Center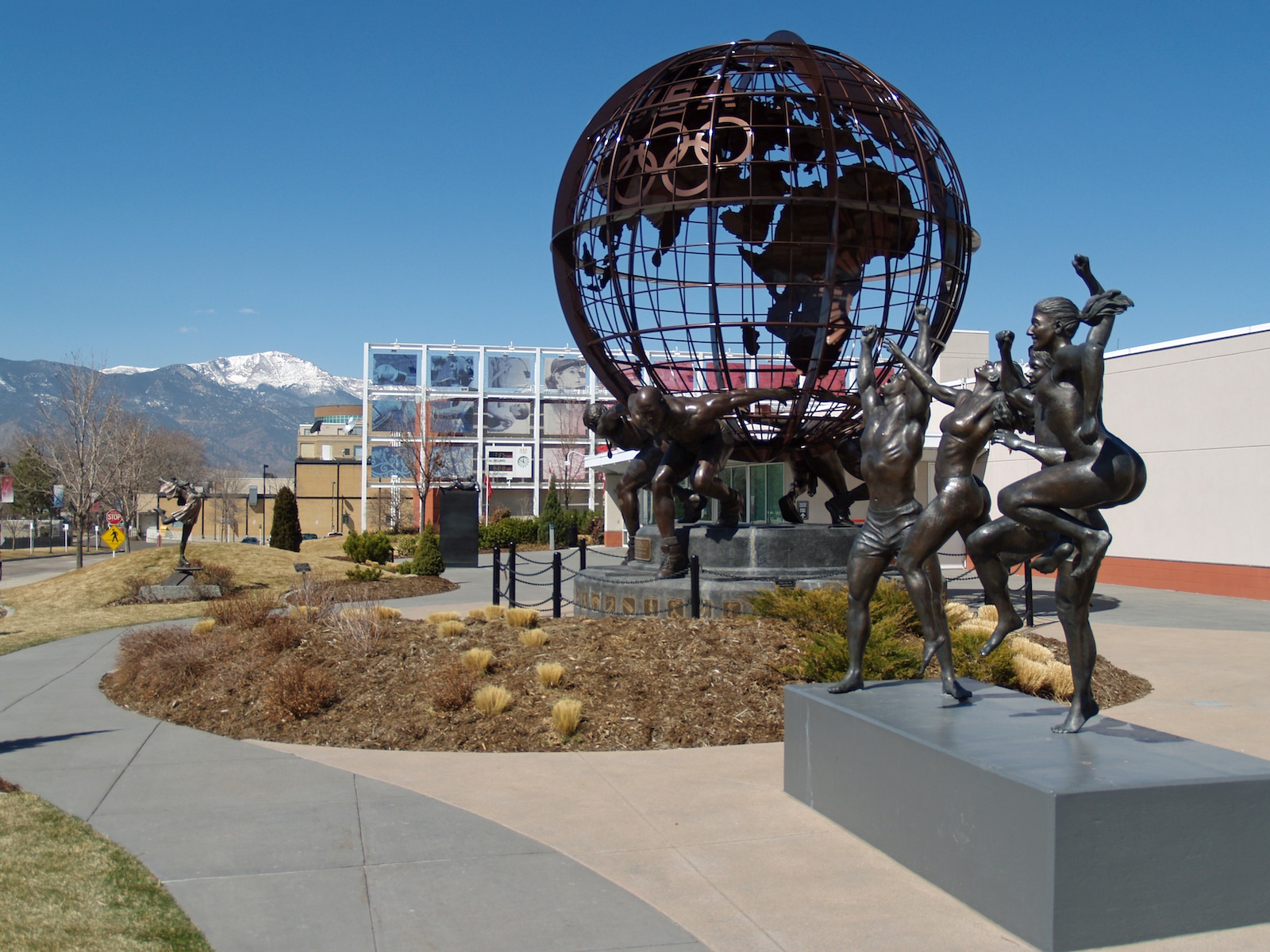 In the minds of many athletes and sports fans around the world, Colorado Springs is inextricably linked with the Olympics and Paralympics. Comprised of two campuses on which Olympic and Paralympic athletes train, the U.S. Olympic and Paralympic Training Center's Colorado Springs location was chosen for the area's high elevation, an important training asset that provides a significant advantage for some athletes.
The center features an Olympic-size swimming pool, an indoor shooting range, the Olympic Training Center Velodrome, and a plethora of gyms and weight rooms.
Garden of the Gods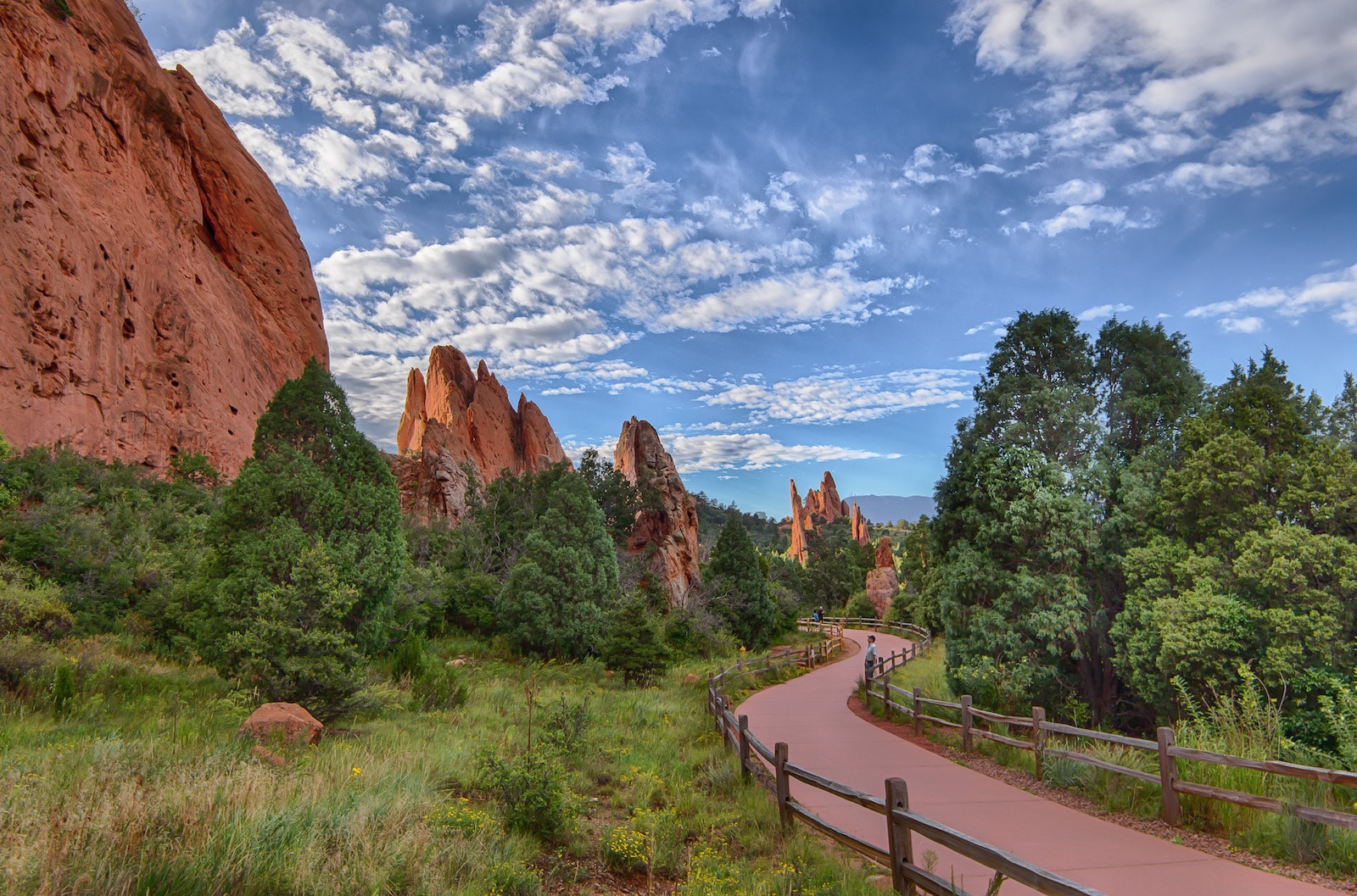 A registered National Natural Landmark, Garden of the Gods is a stunning collection of 300-foot monolithic red rock formations that explode up towards the sky set against the majestic Pikes Peak in the background. If you're curious about how this fascinating landscape was formed, the Garden of the Gods Visitor & Nature Center features terrific interactive exhibits.
With unique natural features like this rock garden located so close to the city, it's not hard to see why so many younger people are moving to Colorado Springs.
Cheyenne Mountain Zoo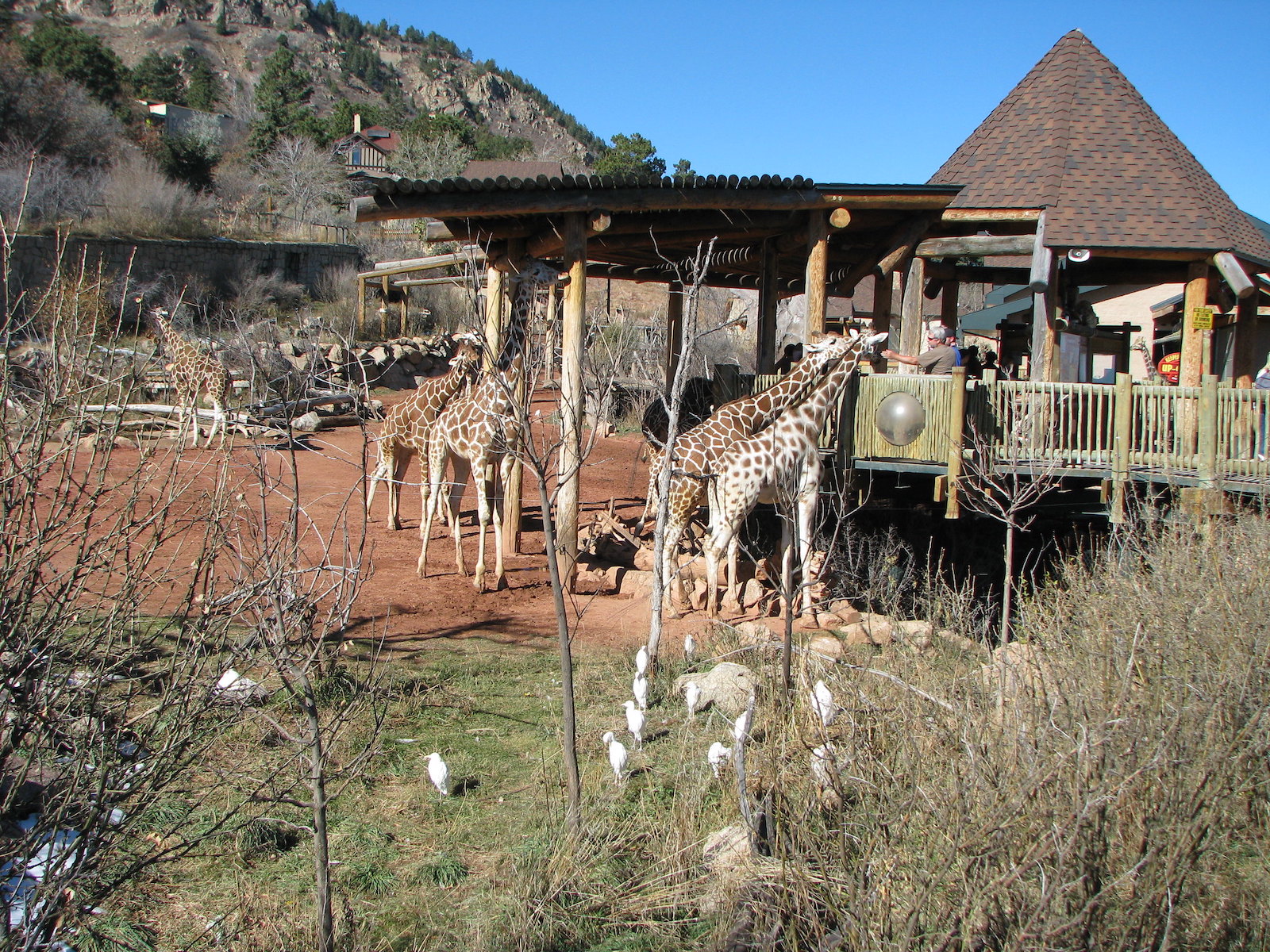 A beloved Colorado Springs institution that consistently ranks within the top ten best zoos in the nation, the Cheyenne Mountain Zoo has all the fascinating animals you'd expect in a big zoo. Plus it showcases some stellar interactive exhibits that make it truly unique.
It's a place where you can feed a giraffe by hand, hang out with tropical birds, pet exotic lizards, and ride a chairlift up the side of a mountain all on the same day. You can even watch a porcupine paint a picture and take home the artwork. You can't make this stuff up.
A strong military presence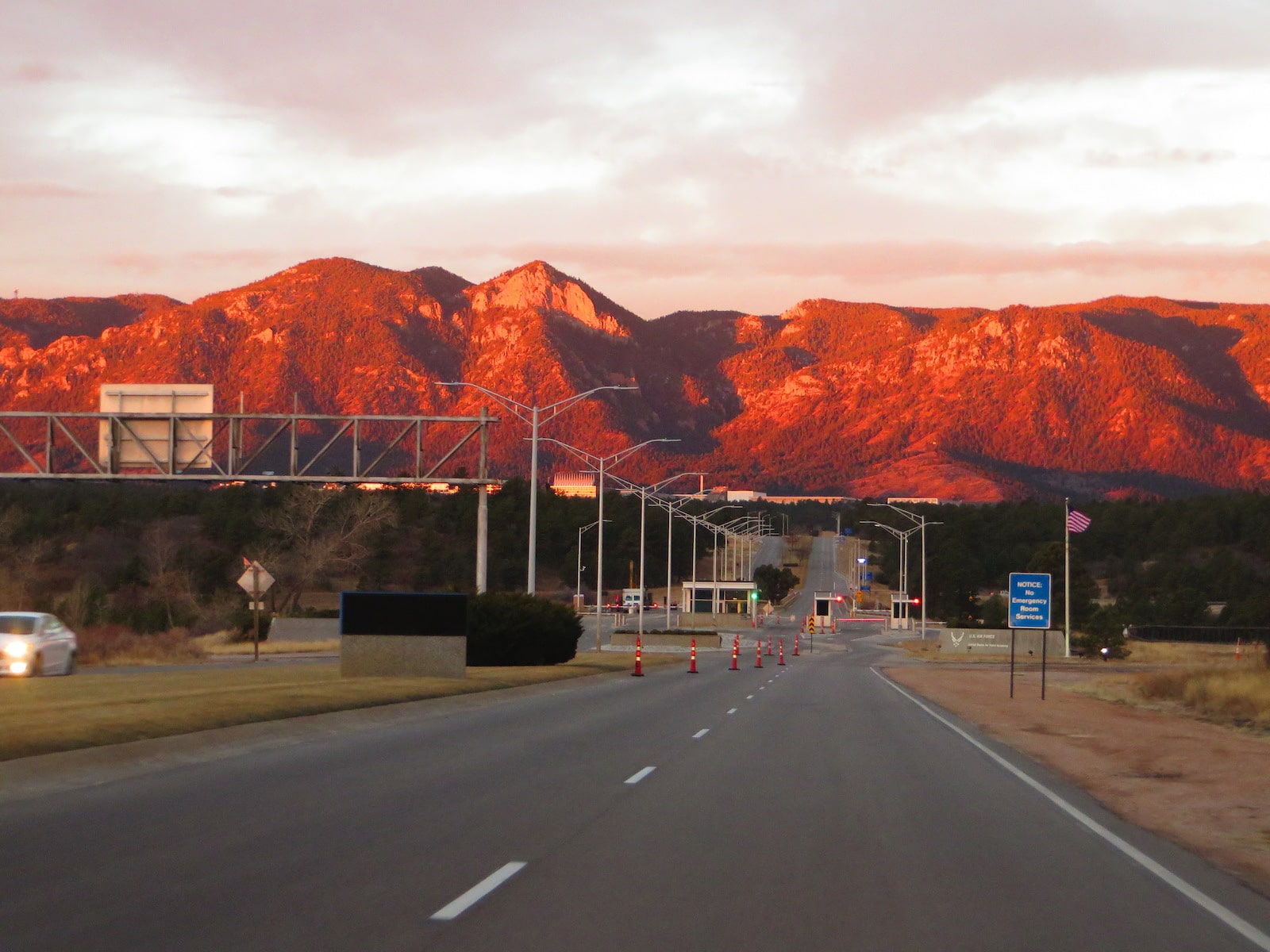 With five military installations that employ 105,000 residents, Colorado Springs has deep ties to the U.S. military, the city's largest employer. The Springs' military installations include the United States Air Force Academy, Cheyenne Mountain Air Force Stations Fort Carson Army Post, Peterson Space Force Base, and Schriever Air Force Base. NORAD (the North American Aerospace Defense Command) is located within the Peterson Space Force Base.
Established in 1954, the Air Force Academy trains cadets of the United States Air Force and the United States Space Force. Admissions to the academy are highly competitive, and about 20% of each incoming class is said not to graduate. With an average of 1 million visitors each year, it's one of the state's largest tourist attractions. The academy's midcentury modern architecture and open trail network attract everyone from military enthusiasts to hikers.
Pikes Peak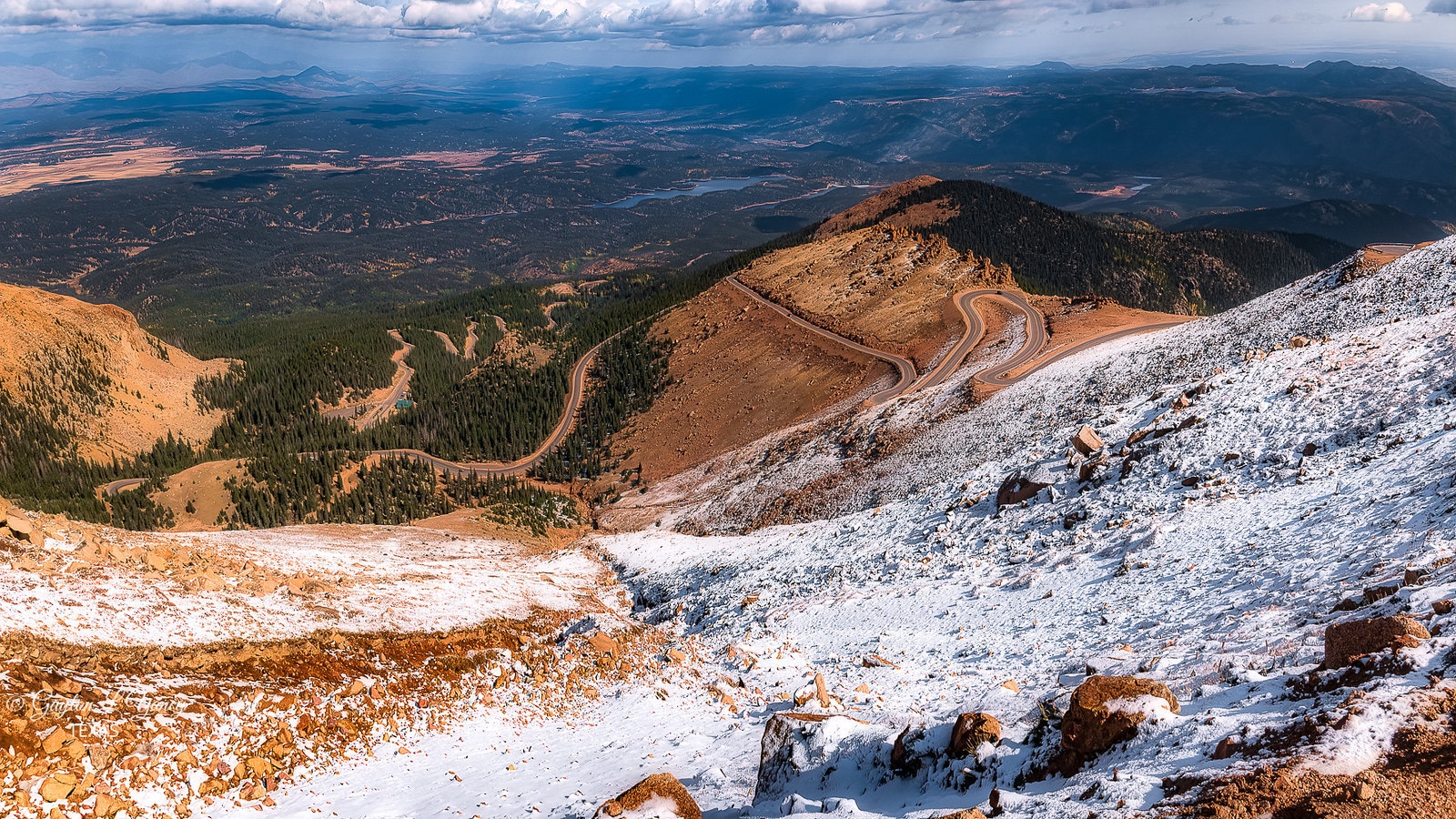 Pikes Peak, which has been dubbed as "America's Mountain," is just 20 minutes west of Colorado Springs and is the city's most notable natural landmark. Standing tall at 14,115 feet, it's the highest mountain on the Front Range and has inspired awe in countless visitors and Coloradans alike with its stellar views.
It served as the inspiration for Katharine Lee Bates' song "America The Beautiful," which was originally a poem simply titled "Pikes Peak." The world's highest cog railroad delivers visitors up to the same iconic summit that inspired the song's patriotic lyrics.
Old Colorado City
Today, Old Colorado City is a small Colorado Springs neighborhood filled with antique shops, candy stores, restaurants, and jewelers, but in the 1800s, it was the Territory of Colorado's first capital and was an important destination for gold processing during the Pikes Peak Gold Rush. The capital status was eventually transferred to nearby Colorado Springs.
Called the "Wild West" town by some, Old Colorado City was replete with saloons, brothels, and gaming parlors when it was at its peak in the 1890s. The town enjoyed independence from Colorado Springs until prohibition decimated the local economy and forced residents to vote to become a part of their former rival in 1917.
The Broadmoor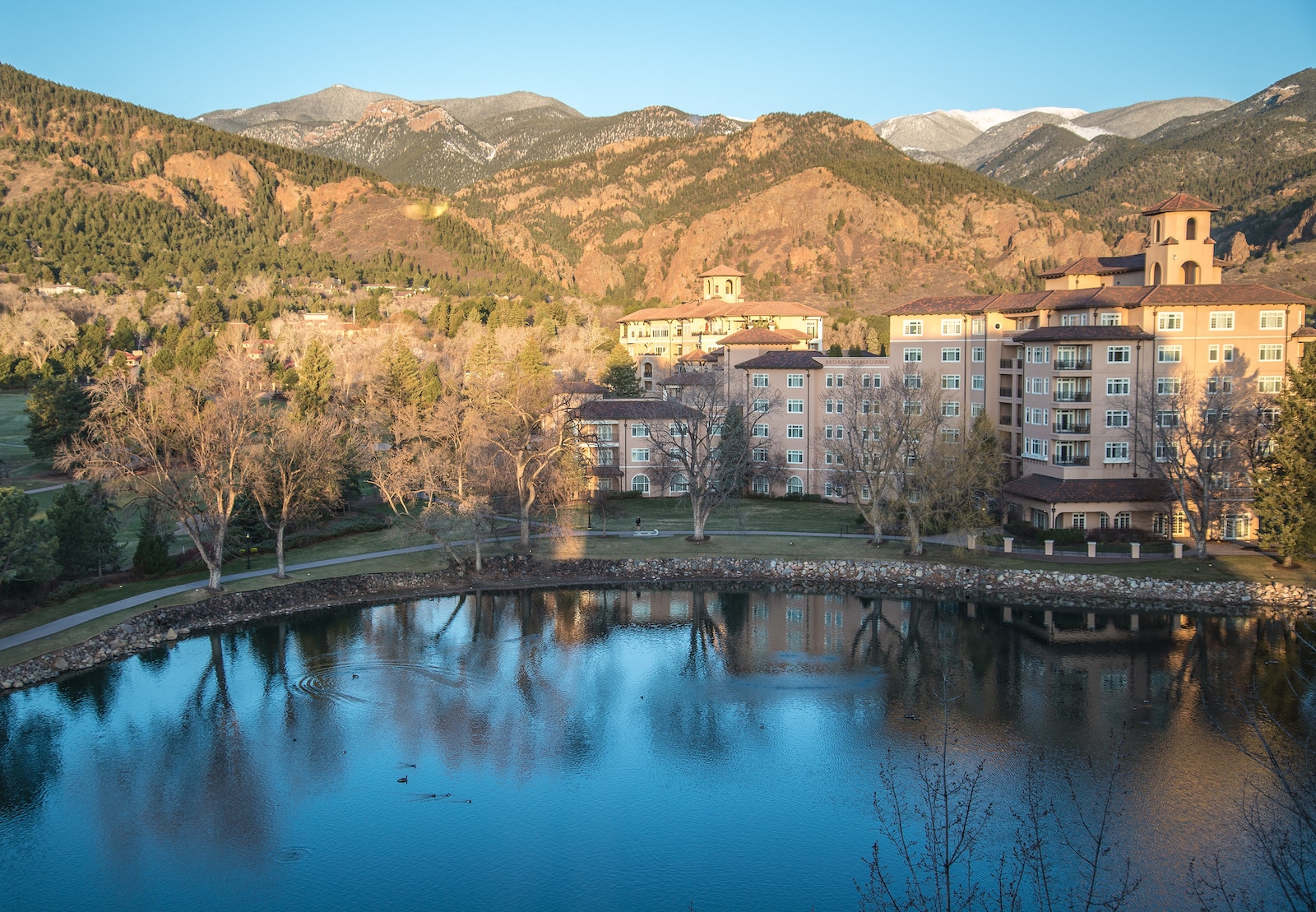 Ranking among the most historic, luxurious, and memorable hotels in America, the Broadmoor is a member of the National Trust for Historic Preservation. A stay at this 5-star hotel combines luxurious accommodations and fine dining with outdoor mountain recreation like fly fishing, falconry, hiking, and rock climbing.
It's a resort known around the world for its unique blend of opulence and rugged Colorado charm. The Broadmoor is located southwest of Downtown Colorado Springs and is a symbol of the city's historical legacy.
Cave of the Winds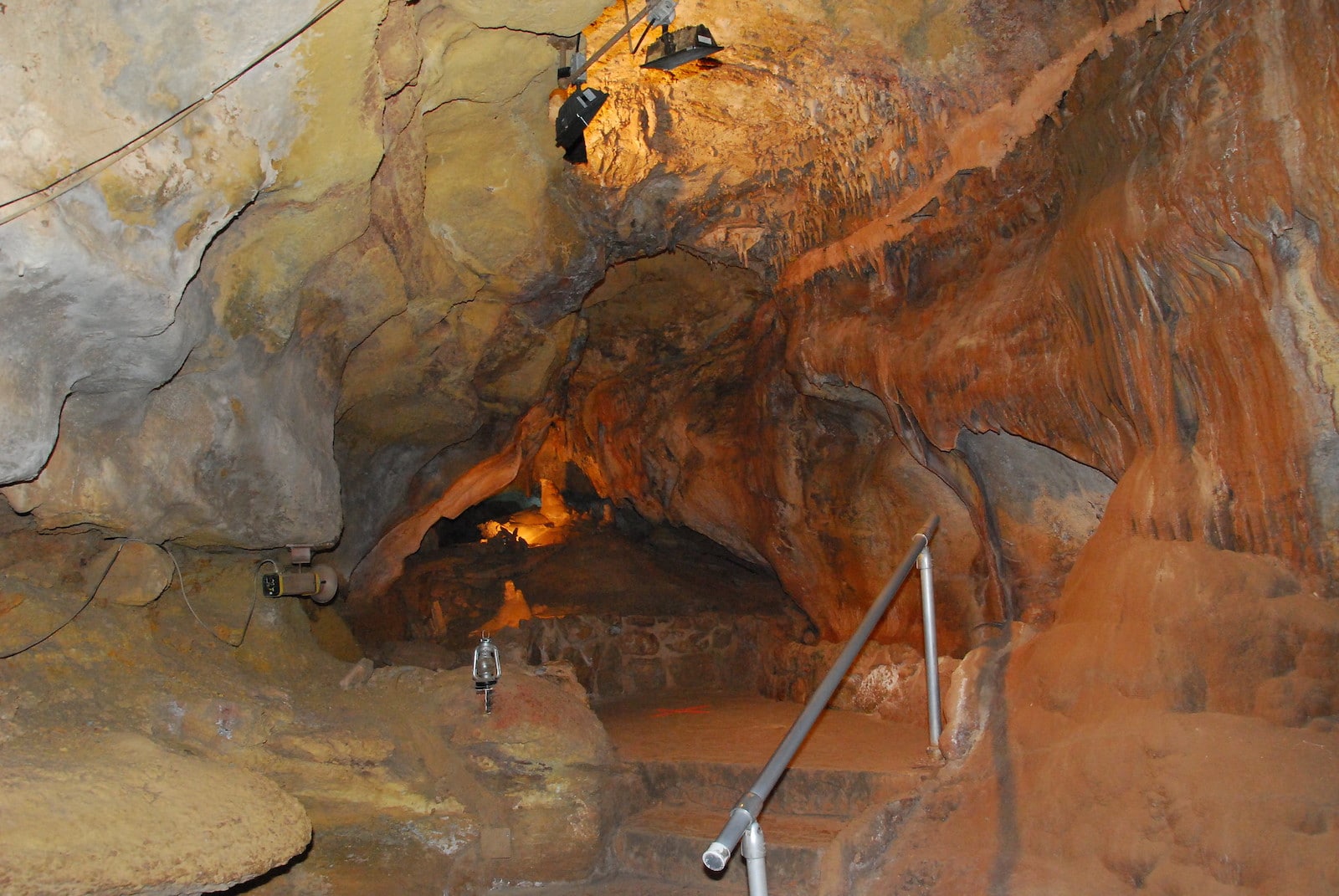 Located northwest of town, Cave of the Winds is a large network of caverns and an adventure park. The park offers guided tours that explore the caves and educate visitors about how they were formed. Unfortunately, the most striking feature at Cave of the Winds is closed to the public.
The Silent Splendor room features rare crystalline speleothems that grow in every direction. It's currently closed to protect the unique natural phenomenon. Cave of the Winds is just 15 minutes west of Colorado Springs and just one of the area's many stellar natural features.
Quick and easy access to outdoor recreation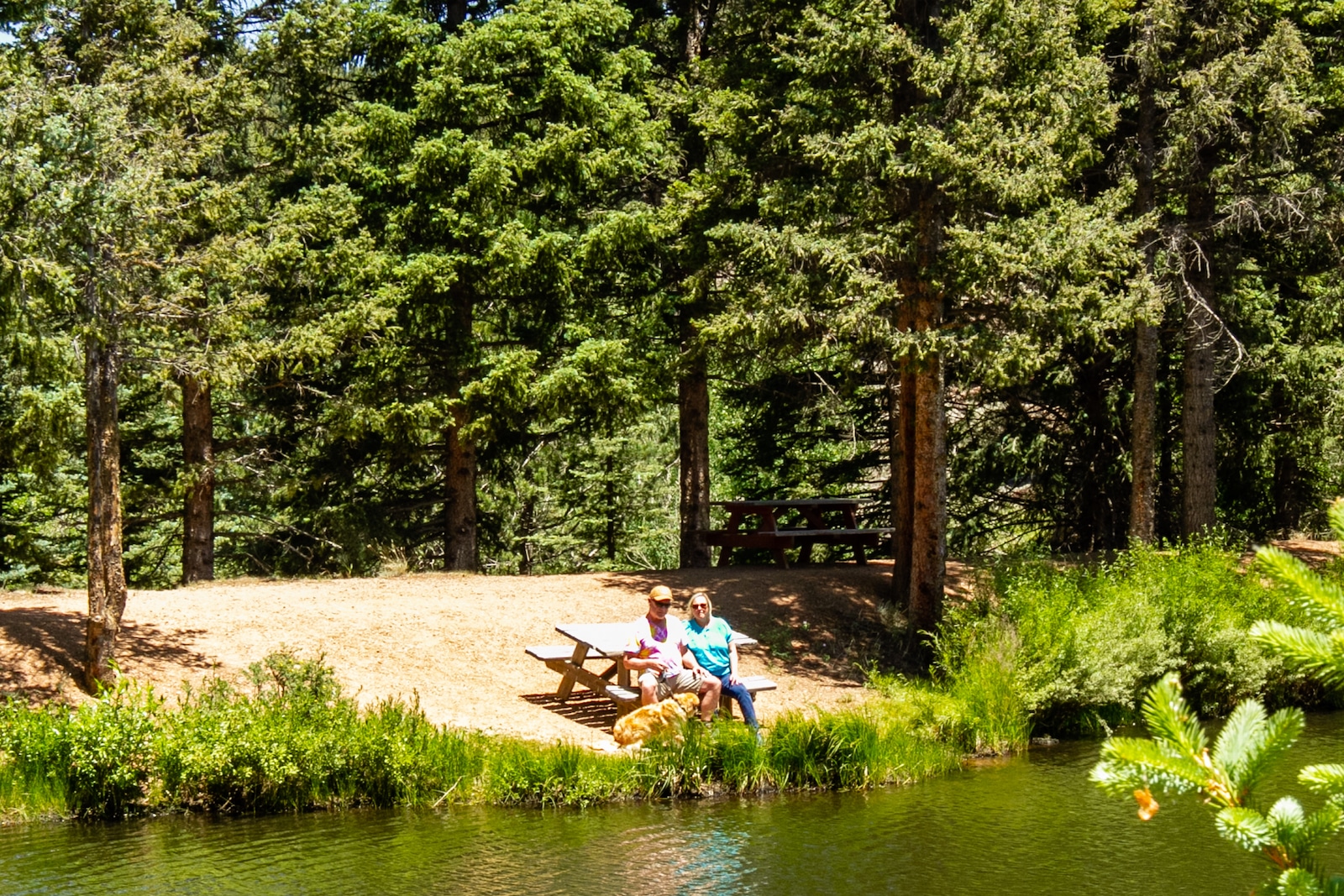 The city of Colorado Springs offers loads of outdoor recreational opportunities within its limits and far more nearby. The El Paso County Seat oversees over 9,000 acres of parks, 500 acres of trails, and 5,000 open space acres, and that's just in the city. In the mountains just west of downtown there are endless opportunities for hiking, fishing, camping, mountain and rock climbing, skiing, and even fossil viewing.
People from around America are flocking to Colorado Springs and other Front Range cities because of their direct access to nature and outdoor recreation. The Springs lacks the "cool" factor that Denver and Boulder enjoy, but with the same outdoor recreation and a lower cost of living, this is something that could change over the coming years.
There's a lot more in Colorado Springs that isn't on this list, like the city's rich historical legacy, iconic structures including the United States Air Force Academy Cadet Chapel, and important cultural institutions such as the National Museum of World War II Aviation. But what's listed here gives you a broad idea of the more defining features that are in Colorado Springs.