What better way to celebrate fall than getting spooked with your friends and family at one of the scariest haunted houses in Denver. The Mile High City boasts a large array of haunted houses and Halloween-focused fun.
Haunted houses in Colorado range from child-friendly, family scares, to adult-only, pee your pants terror. Parents ultimately can make their own judgment, as age recommendations are merely that. We'll let you know below what ages are suggested by those running it.
Most haunted houses are only open weekends at sundown, and of course, Halloween Night, though days and times vary, so please always check with the official website. The dates listed below are ranges and do not include closed weekdays or even closed weekend days.
Best Haunted Houses near Denver, CO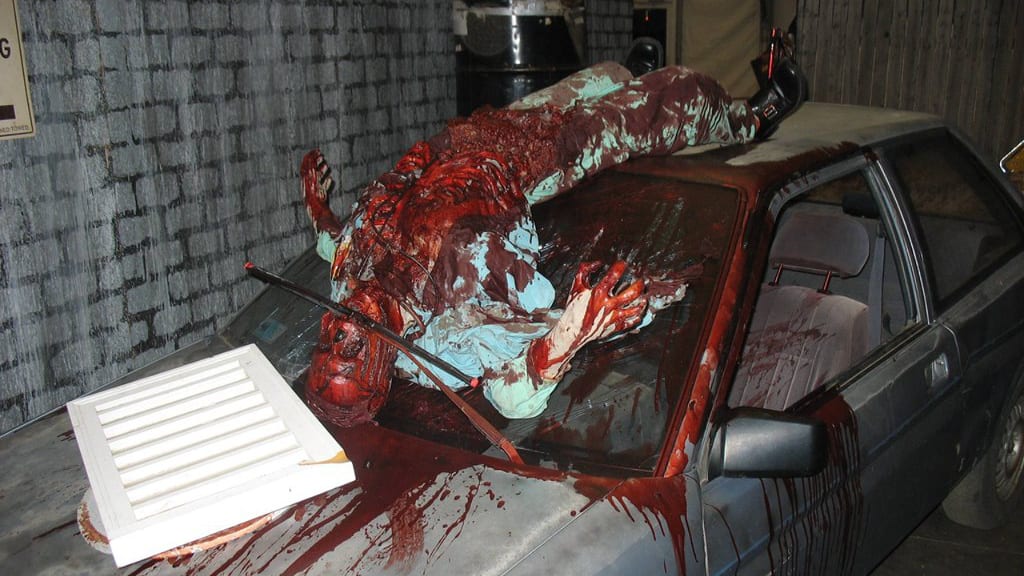 Remember to show up earlier in the evening if you hate waiting because these places may have long lines. Some haunted houses in Denver sell tickets online in advance and some even offer a fast pass or line skip. Ghouls, goblins, and ghosts lurk around every dark corner at these haunted houses. Experience the supernatural this season with your closest friends. Who will be the first to scream?
The Halloween season kicks off in autumn when the nights get colder, darker, and longer. Haunted houses open select nights from late September through October 31st, and some up to the weekend or two after. Dress casual, no need to visit a Denver Halloween costume store just for the occasion.
Here are the top haunted houses around Denver, CO, in no particular order:
1. The Frightmare Compound
The oldest and longest-running haunted house in Denver, for the last 28 years The Frightmare Compound has been scaring the socks off Front Range residents. There are two haunted experiences featured here, both located in Westminster.
i. Freightmare Compound – Founded in 1983 by Brad Holder, this Westminster haunted house was the first. He painstakingly crafted the compound for 16 years before falling ill. They say his body is buried deep within the haunted house, making this one of the most authentic.
ii. Lights Out – Hosted on special nights, you and your friends are alone in the compound, lost in absolute darkness!
September 17-October 31, 2020 – Closed 9/19, 9/23, 9/26 – 9/30, 10/4 – 10/6, 10/11 | 108th & Old Wadsworth, Westminster, CO 80021 (Map)
2. City of the Dead Asylum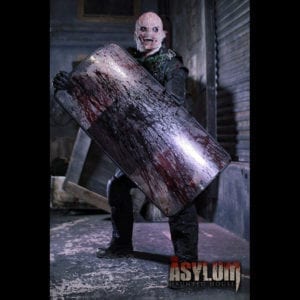 Now situated at the City of the Dead, The Asylum dubs itself as "Denver's Favorite Haunted House". It's interactive and places you into a make-believe scenario. It's not recommended for children under the age of 12. Situated north of Denver in Henderson, the three main attractions include:
Scared crazy patients inhabit The Asylum. Visitors here are welcome to roam the grounds on their own and partake in the recreational amenities. But be careful not to venture too far or chance vanishing into the void. Careful of the delusions patients and the terrifying world in which they reside.
The City of the Dead is Denver's longest and biggest indoor haunted house. It's been called the Metro's scariest too. It's located at the Mile High Flea Market in Henderson, on the corner of I-76 and 88th Ave.
The City of the Dead is a town of death and decay, long forgotten by society. There are only a few remaining residents, though they are barely considered that as they are barely alive. Make your way safely down the streets past clans of the living dead, or succumb to their wishes and join them in roaming the streets for eternity.
TBD September-October 31, 2021 | 7007 E 88th Ave, Henderson, CO 80640 (Map)
3. 13th Floor
The 13th Floor boasts a location that's 10,000 square feet bigger than in 2017! And it already had a reputation as one of Denver's scariest. It's open for two weekends after Halloween and is recommended for children over 11. Big attractions include: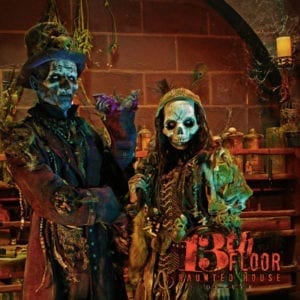 i. Frost-Bite
ii. The Dollmaker
iii. Bad Blood
This year tickets are limited and groups include just you and your friends at a time. Choose from the aforementioned three attractions, plus feature Class Axe Throwing, Blitz Bowl, and Shriekeasy Bar (food and adult beverage).
September 17 – November 1, 5-6, 12-13, 2021 | 3400 East 52nd Avenue, Denver, CO 80216 (Map)
4. Reaper's Hollow at Fright Acres
With 3 completely separate attractions, Reaper's Hollow at Fright Acres is sure to satisfy your Halloween fix. Home of Fright Acres, it's the largest outdoor haunted attraction venue in Colorado. It's located southeast of Denver in the quiet but spooky suburb of Parker.
This year's theme is Repear's Hollow Cemetary, which is compromised of four areas that link together with different themes throughout.
Friday & Saturday, 7-10 pm, October 1-October 31, 2021 | 11321 Dransfeldt Rd, Parker, CO 80134 (Map)
5. Haunted Field of Screams
Four terrifying attractions combine to create Colorado's largest Halloween scream park, the Haunted Field of Screams. All four are interactive haunts, with two tours, one maze, and a paintball shootout. All children under 13 must be chaperoned by an adult. It's located just north of the Mile High City in Thornton.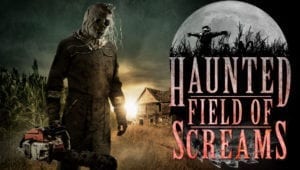 i. A Ride to the Riverdale Gates of Hell
This year boasts the largest single haunt experience ever. Instead of multiple options, all guests will take a ride to the Riverdale Gates of Hell.  This infamous 11-mile stretch of road is well known for its scary sights and sounds.
Witness the walking dead and strange, violent mysteries unravel around you. A hayride will transport you to where a woman in white awaits her revenge on her husband who burned down her house…or anybody else passing by.
Friday-Sunday, October 1-October 31, 2021 | 10451 McKay Rd, Thornton, CO 80233 (Map)
Additional Haunted Houses throughout Colorado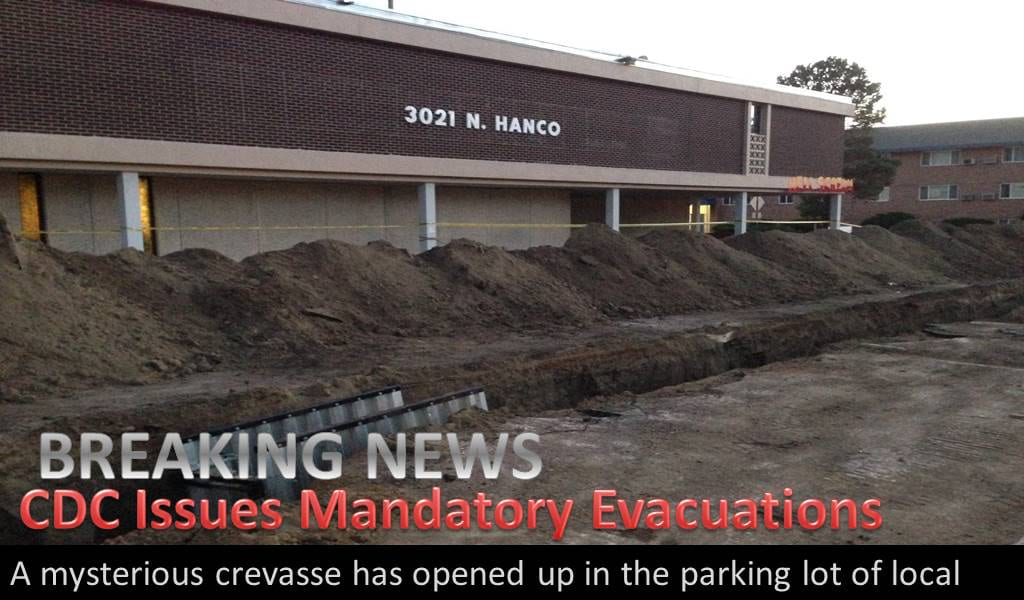 For those that live south of Denver, you have a few options for Halloween festivities. Canon City's Aftermath Haunted House features one of Colorado's best-haunted houses. It runs October 9th, 16th, 23rd, and 30th 2021 from 7 – 10:30 pm, complete with zombie laser tag.
Colorado Springs boasts the bone-chilling HellScream Haunted House. It starts Saturday, September 24th, and runs on various dates through November 6th, 2021. Another Springs' Halloween staple is the Haunted Mines. It also starts on September 25th and goes until November 6th. They boast it as bigger, darker, and terrifying than ever!
Thanks for checking out our list of top haunted houses around the Mile High City. If you're still looking for more, you can visit the Pikes Peak Region, as it has its fair share of terror-themed festivities. You can also uncover Colorado's most haunted places any time of year.