It's no surprise to locals that Denver's one of the fastest-growing cities in the country. There's a lively neighborhood lurking around every corner, with plenty of top areas to live and visit in the Mile High City.
The Rocky Mountains set one of the most beautiful backdrops of any city, offering Denverites easy access to year-round adventure. There are times when you can ski in the morning and golf in the afternoon if you wanted to, thanks to the altitude. And with 300 plus days of sunny weather to enjoy it all, the Mile High City makes a fine base.
Mile High City's Top Places To Live and Visit
As with most major cities, the hippest neighborhoods tend to be closest to the city core. Denver is no exception and our guide reflects this. Below we share the most popular places to live and visit in Colorado's capital city.
The heart of Denver is its downtown and for most people the desirable neighborhoods put you in or around it. All of the 'hoods listed below are within a relative short distance of downtown and each other. Circling around the city, the best neighborhoods can be found in all directions from downtown, north, south, east, and west.
Probably none of the lines imaginary boundary lines drawn below are official, but it's not important. Here are the top neighborhoods in Denver, CO, in no particular order:
1. Capitol Hill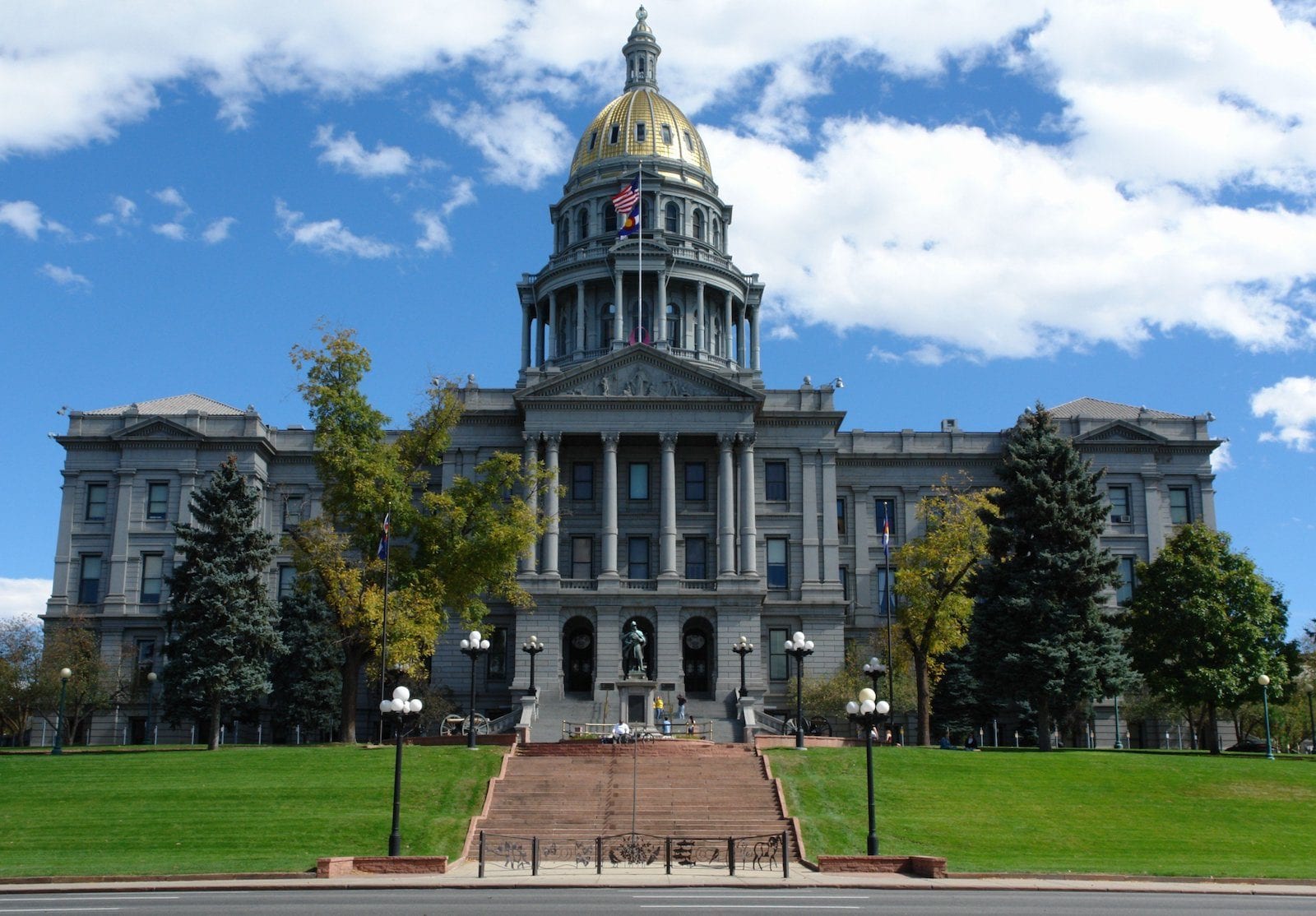 This is a long-time favorite for first-timers and locals alike. It's Colorado's most densely populated neighborhood, so there are plenty of people around and a lot of bars and restaurants to enjoy. It has an eclectic mix of people to keep the days and nights interesting.
Cap Hill as it's known to locals, stretches north to south from around East Colfax (15th) to 6th Avenue, and west to east from the capitol building to Cheesman Park. But anywhere south to Speer and west to Colorado Boulevard is good living and basically the same neighborhood. Though you'll have distinct areas like Cheesman Park, Congress Park or Governor's Park, which are technically their own 'hoods.
2. Uptown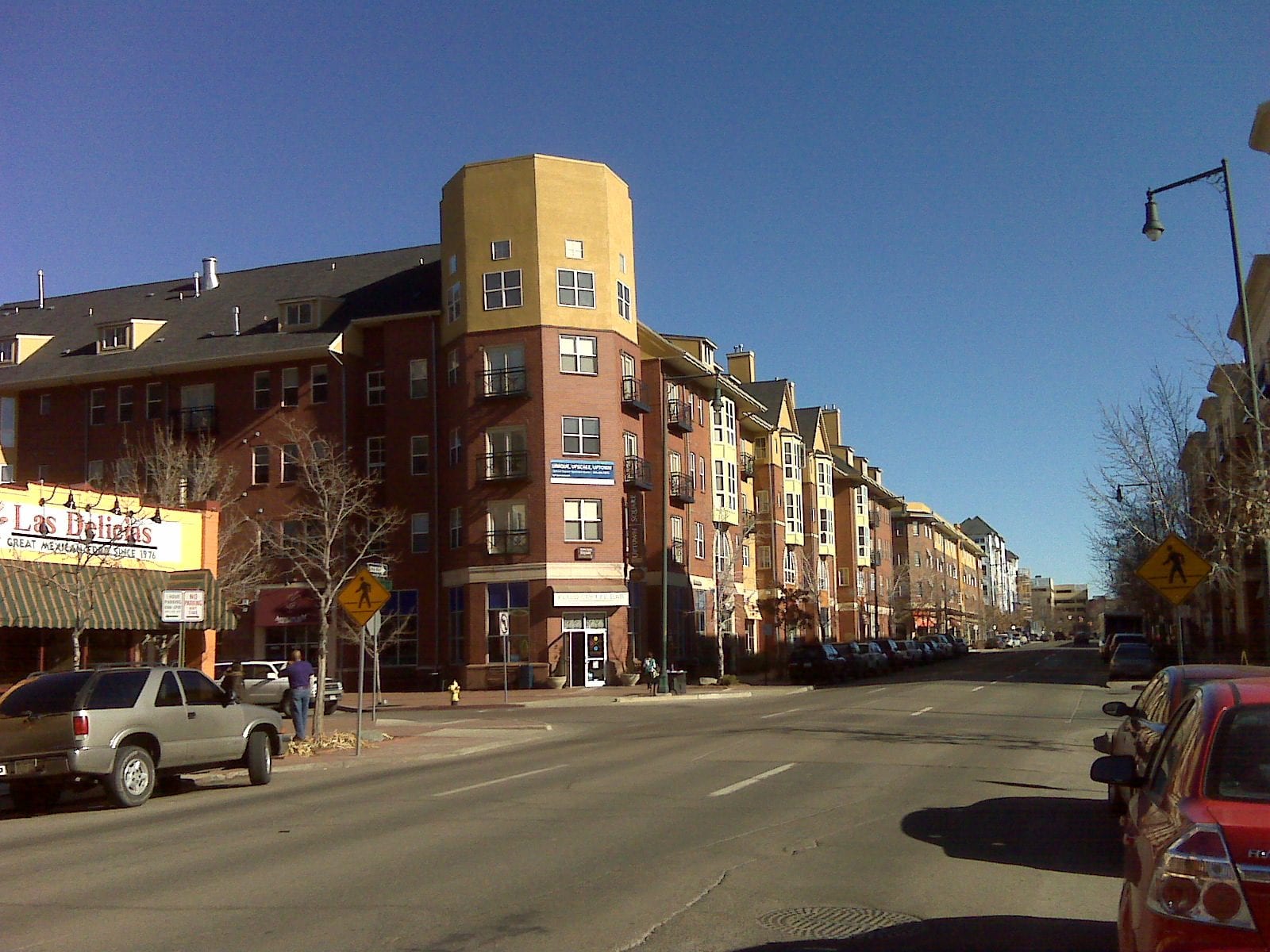 Uptown starts where Capitol Hill leaves off at East Colfax, heading north to around 20th Avenue. Looking at Google maps and Wiki, this area is historically known as North Capitol Hill, though no one I've ever met calls it that. Nevertheless, this neighborhood shares a lot in common with Capitol Hill in terms of proximity and sharing of attractions.
It leads west to east from around Lincoln Avenue in the Central Business District of Downtown to Park Avenue, though we include the area east to the start of City Park at York St. 17th Avenue is the hub of uptown, a one-way street running east from the city lined with hip bars and restaurants. Though you'll find a handful of other great spots on 18th Ave as well.
3. Highlands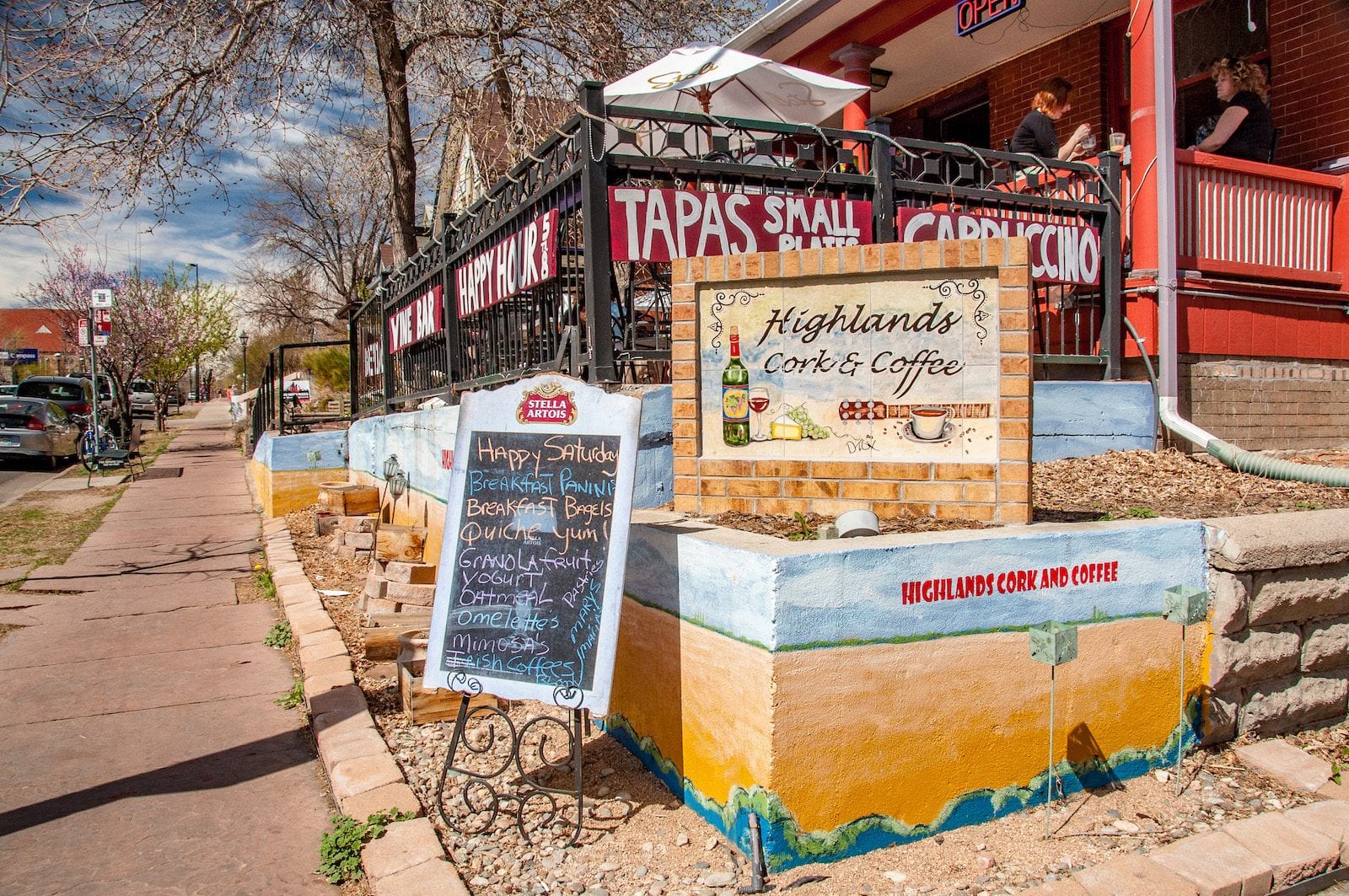 The Highlands, also referred to singularly as Highland (less common), is a sweet spot to live. The neighborhood has a more residential/suburb feel to it, but still includes vibrant sections of nightlife and dining spread throughout. Some of the most popular clusters of bars are Highland Square at 32nd Avenue, and Tennyson Street starting at 38th going north to 46th Ave. The region is named so because it's raised up on a hillside overlooking the city.
The whole area is historically just called North Denver, and some long time residents still honor this name. Small subsections of the Highlands region include the Lower Highland (LoHi), which is the southern start at Platte Street, bordering the South Platte River and Lower Downtown, as well as Sunnyside and Berkeley on the northern edge by I-70. West Highland leads to the western boundary on Sheridan Blvd. I-25 marks the east and south sides of the Highlands.
4. Sloans Lake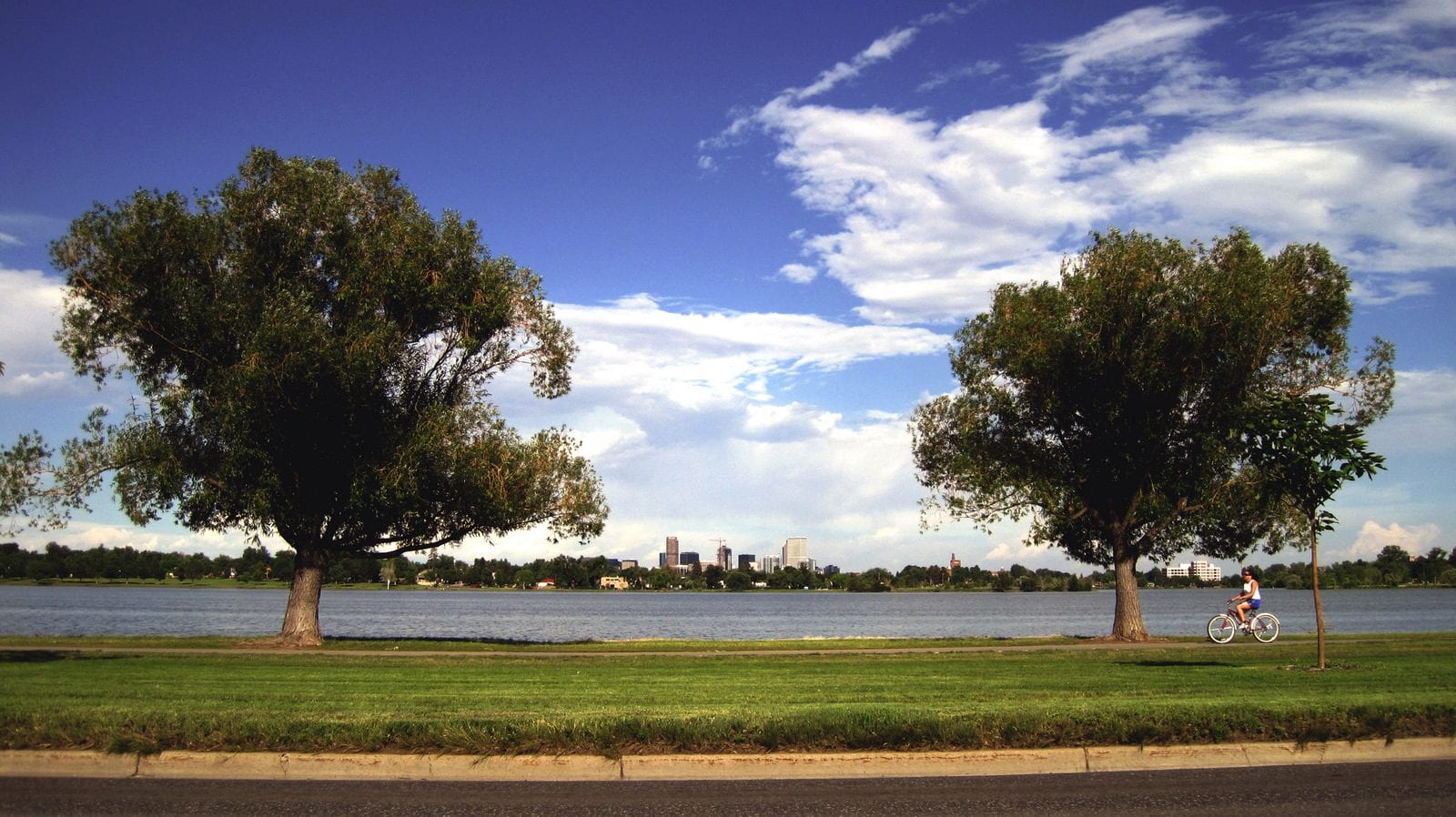 The Highlands southwestern neighbor, Sloans Lake, is a nice choice for anyone looking to get just out of the city, showcasing Denver's biggest lake as its centerpiece. Its northern edge blends with the Highlands around 26th Ave, and like it borders Sheridan Boulevard to the west. The eastern end is I-25 and southern tip is West Colfax.
You can't quite walk to downtown from this neighborhood like you could Uptown or Cap hill, which is reflected in its sleepy, suburban nature. It's even quieter and more residential than Highlands. There are a few cool places to eat and drink in the area, but most people head up to Highland Square at 32nd Ave for nearby entertainment, or over to Edgewater to soak up the lakeside city views.
5. Baker
Baker is defined by its hub of Broadway street, which runs one-way south from downtown. The neighborhood begins to the north at 6th Avenue (not quite reaching downtown), bordering Lincoln Ave to the east and I-25 to the west.
Several blocks of North Broadway exist in Baker before transitioning into South Broadway. Both of which are lined with a colorful set of shops and restaurants.
In-between Downtown and Baker lie the neighborhoods of Lincoln Park (west side) and the Golden Triangle (east side). Residents also call their neighborhood South Broadway as it's more well known than Baker, or even SoBro or SoBo if you're feeling hip.
6. Cherry Creek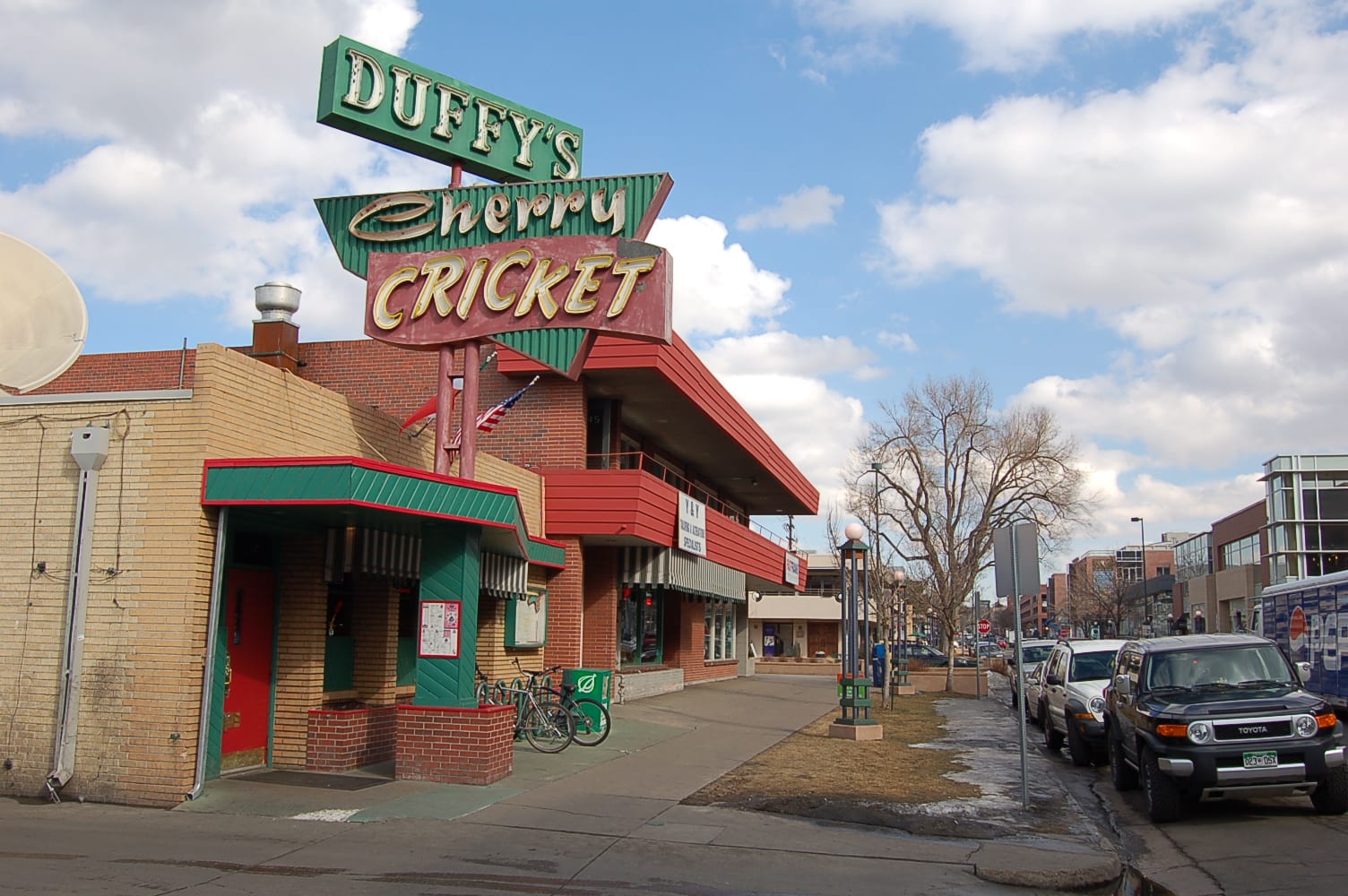 Follow its namesake Cherry Creek southeast from Downtown on Speer Boulevard and you'll quickly reach the ritzy neighborhood of Cherry Creek. This upscale place to live and visit shares a lot in common with Cap Hill with its living advantages, as it more or less borders it in the southeast corner. There are a mix of apartments and homes to rent, with some of the city's most luxurious residences tucked away on its streets.
The Cherry Creek Mall at Speer Boulevard marks the southern end of the neighborhood. Colorado Boulevard is its east side. We'll call 6th Avenue its northern border and University Avenue its west side. The heart of the 'hood is between 1st and 3rd Avenue, and University and Steele St. This is Denver's most iconic luxury shopping area, known as Cherry Creek North.
7A. Downtown – CBD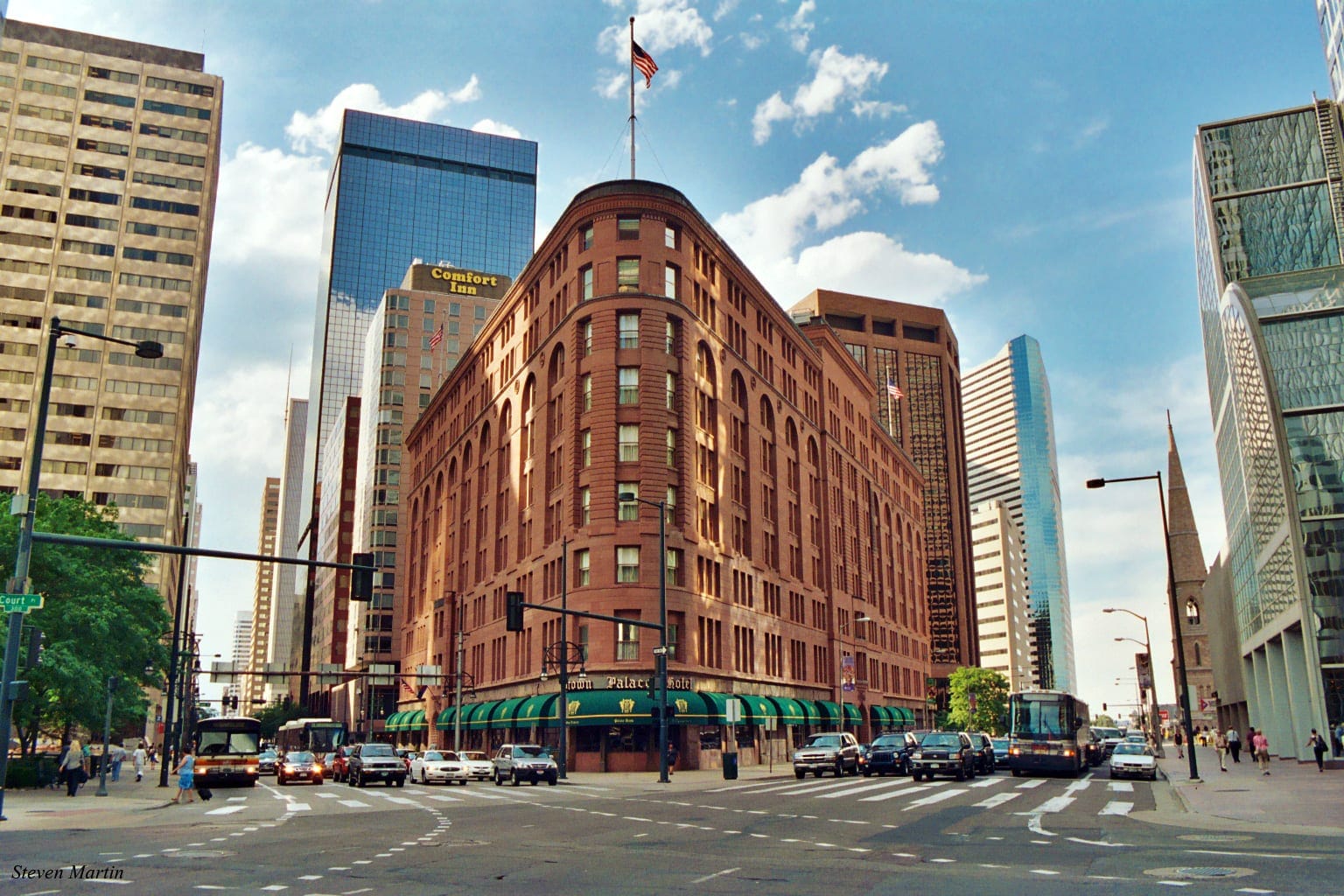 Downtown is divided into two regions: the Central Business District (CBD) and Lower Downtown (LoDo). Both feature a plethora of high rise apartment buildings, which come at a staggering cost for their convenience. The eastern edge of Downtown Denver is mostly lined by North Broadway, though Park Ave also forms its northeastern edge. The northern cap is the South Platte River by Confluence Park. Speer Boulevard forms its western edge and Colfax Avenue to the south.
The CBD is by far more business-minded, with a much less crazy nightlife and sleepy bar scene. The 16th Street Mall, an outdoor promenade of shopping and dining, connects the blocks of the CBD and LoDo via a free bus ride. This complimentary RTD service picks up and drops off passengers on every block, heading both north and south on 16th. It starts by the capitol building and ends in LoDo at Union Station.
7B. Downtown – LoDo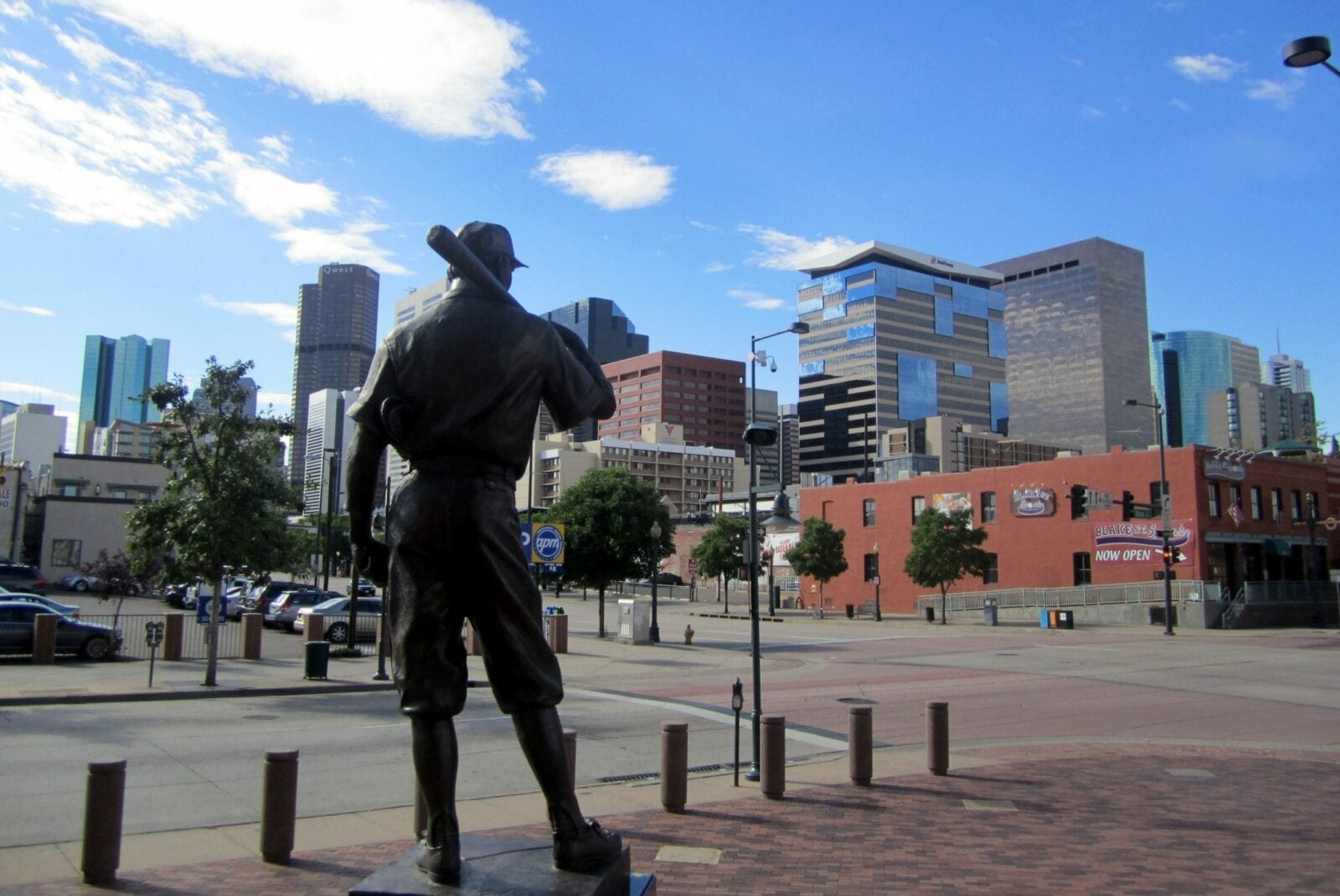 LoDo, which is north of the CBD, starts somewhere around Lawrence Avenue. It's all Downtown Denver so it pretty much doesn't matter. This is the city's most popular nightlife spot. After hours it's full of what some call bros, chugging IPAs and acting a fool. During the day it's got your typical men and women in business casual and formal attire heading to their day jobs. Some apartments in LoDo, especially around the ballpark have a reputation for a younger party crowd.
8. Five Points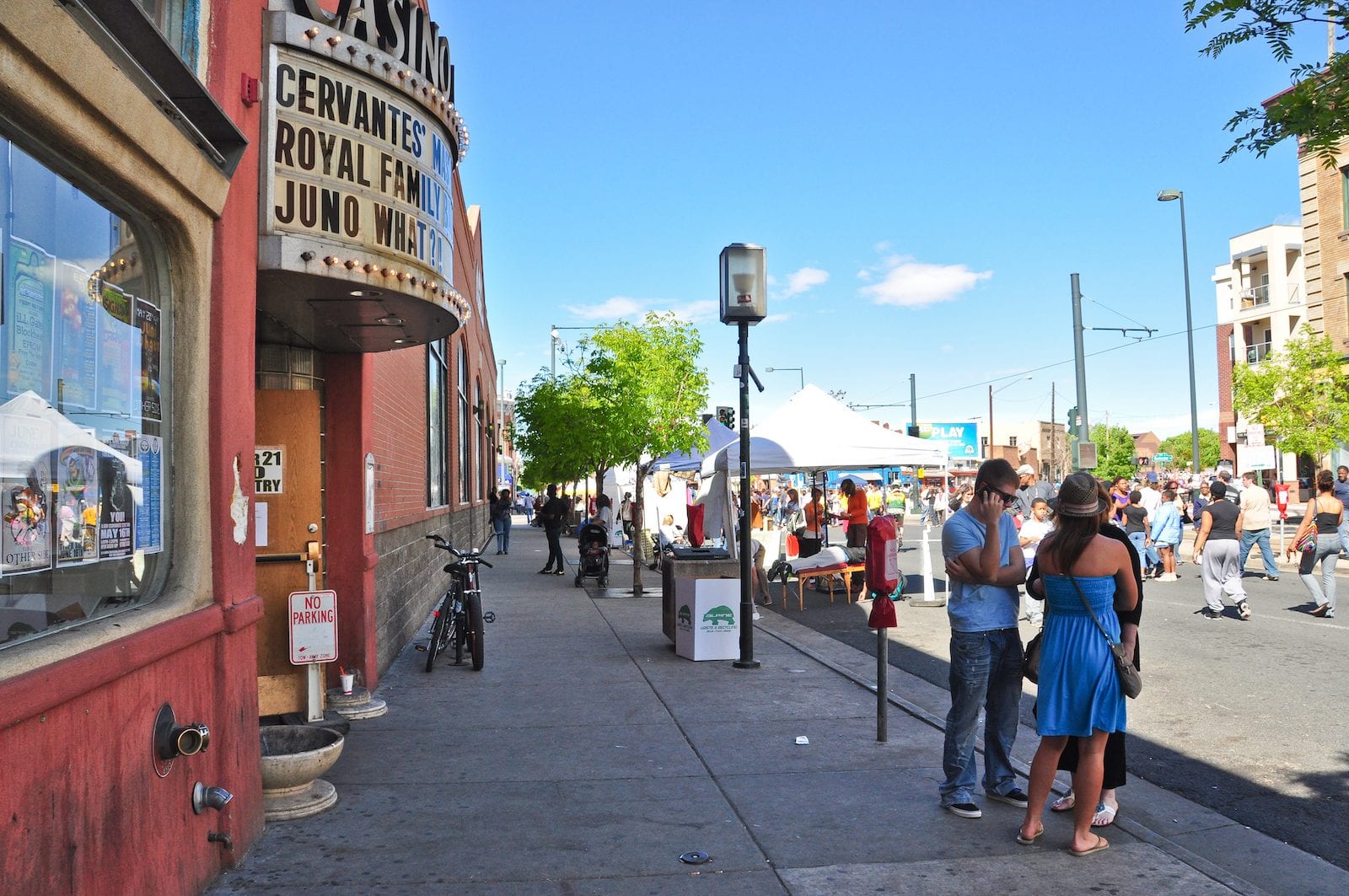 Five Points is a vibrant, diverse neighborhood bordering Lower Downtown on its west side around North Broadway/Park Avenue. Throughout much of the twentieth century it was the center of Denver's cool jazz scene. Each year they honor this heritage at the Five Points Jazz Fest. We are including the neighborhoods of RiNo, Ballpark, and Curtis Park with Five Points because that is where they historically reside. RiNo is a case of gentrification and a pretty new name being placed on an old neighborhood, which had a reputation as rough. RiNo stands for River North Art District.
A lot is happening in Five Points, with construction on Brighton Boulevard, Larimer and Welton. It's amazing, both good and bad, but definitely vibrant. If you want to live in a hipster hood that's close to downtown, with countless bars, restaurants and history, then the RiNo streets of Five Points is a top choice. Five Points neighbors Uptown to the south side around 20th Ave. The South Platte River marks the north end and Downing Street to the west.
9. Washington Park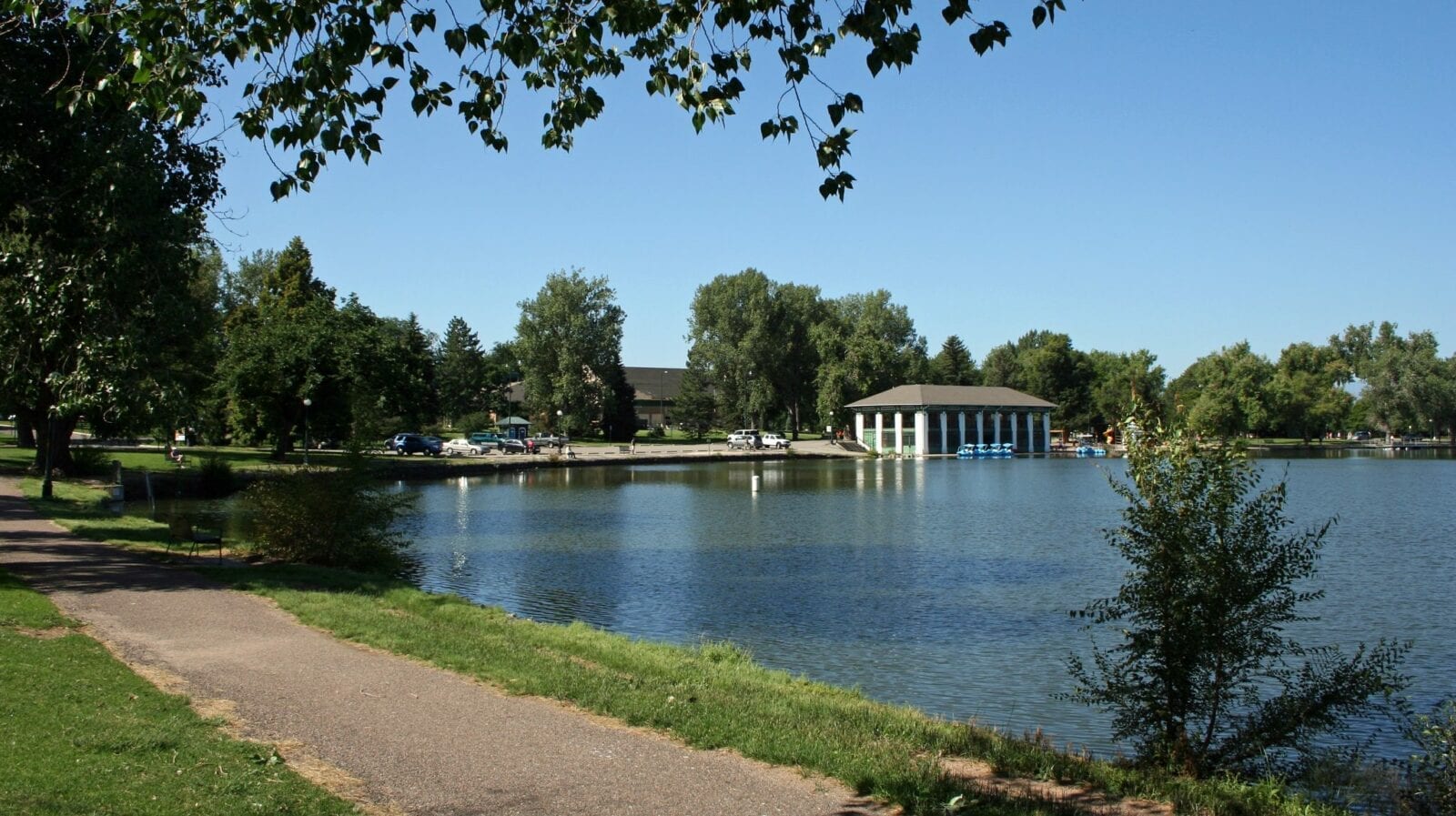 Wash Park, as its known for short, is one of Denver's longtime best places to live. It runs north to south from around Speer Boulevard to I-25. We'll call Lincoln Avenue its western border and Colorado Boulevard its eastern edge. The houses in this old neighborhood are some of the most expensive in the city. If you want sunny suburb life in the heart of the city, this is it.
The highlight of the neighborhood is its namesake, Washington Park. With its lush grass, multiple lakes and surrounding track, it's easily the best, if not one of the best, city parks in Denver. Its expansive lawn sprawls on and on, littered with nature-loving locals all year, enjoying the outdoor life Denver is so well known for.
10. University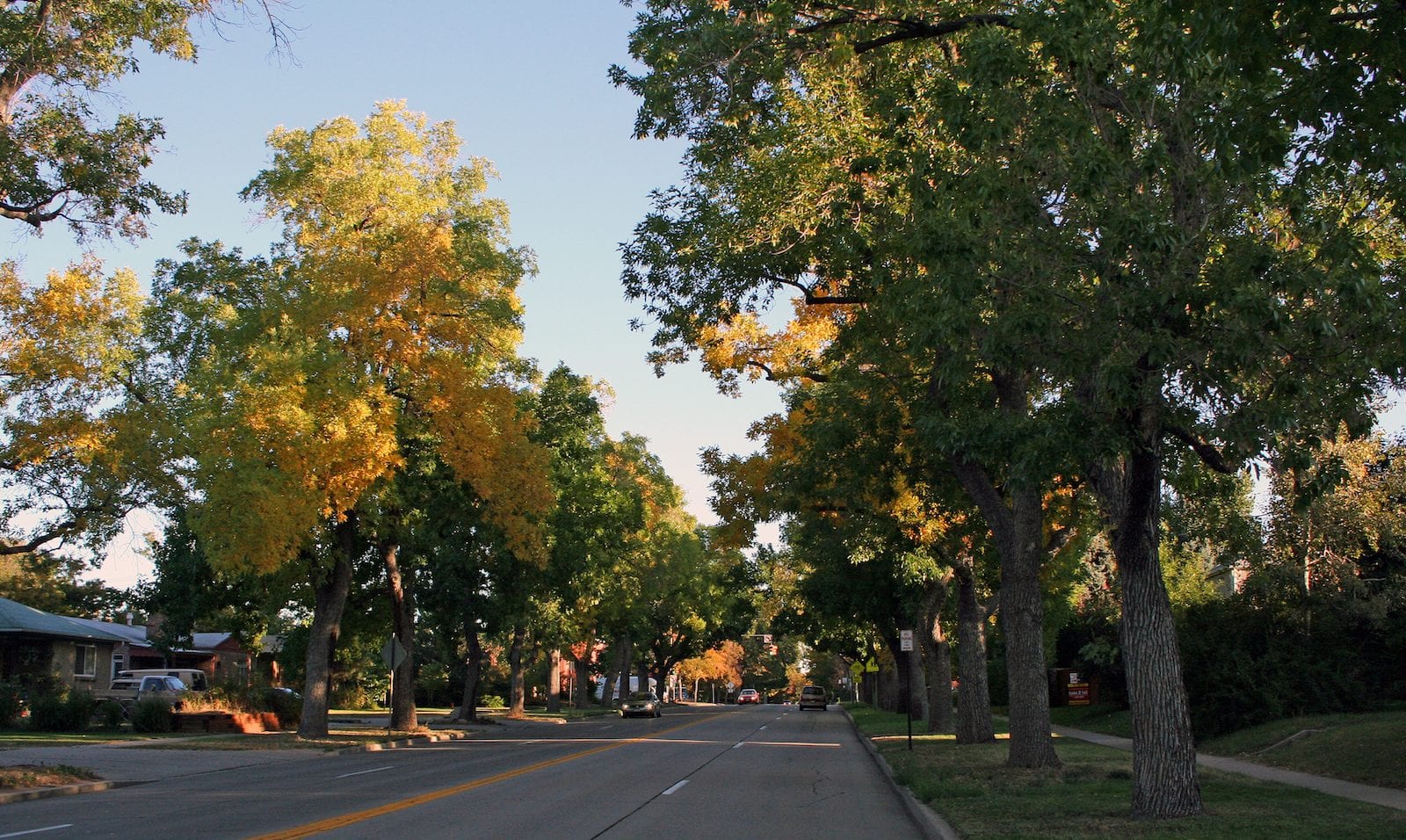 The University neighborhood starts just south of Wash Park on the opposite side of I-25. It's aptly named as the home of D.U., aka the University of Denver. The community runs south to Highway 285, and west to around Santa Fe Dr, which combines it with the 'hood of Platt Park on its western side. Both its north and east edge are I-25, since that highway curves.
The hub is South University Boulevard, from I-25 to East Yale Ave. It's lined with shops, bars and restaurants catering to the nearly 12,000 students that go to school there. In addition to the immediate neighborhood by the university, the University Hills community is adjacent to D.U. and a bit more away from the college life. Its hub is more likely to be the businesses on Colorado Boulevard. University Hills stretches a bit north of I-25 too.
11. Golden Triangle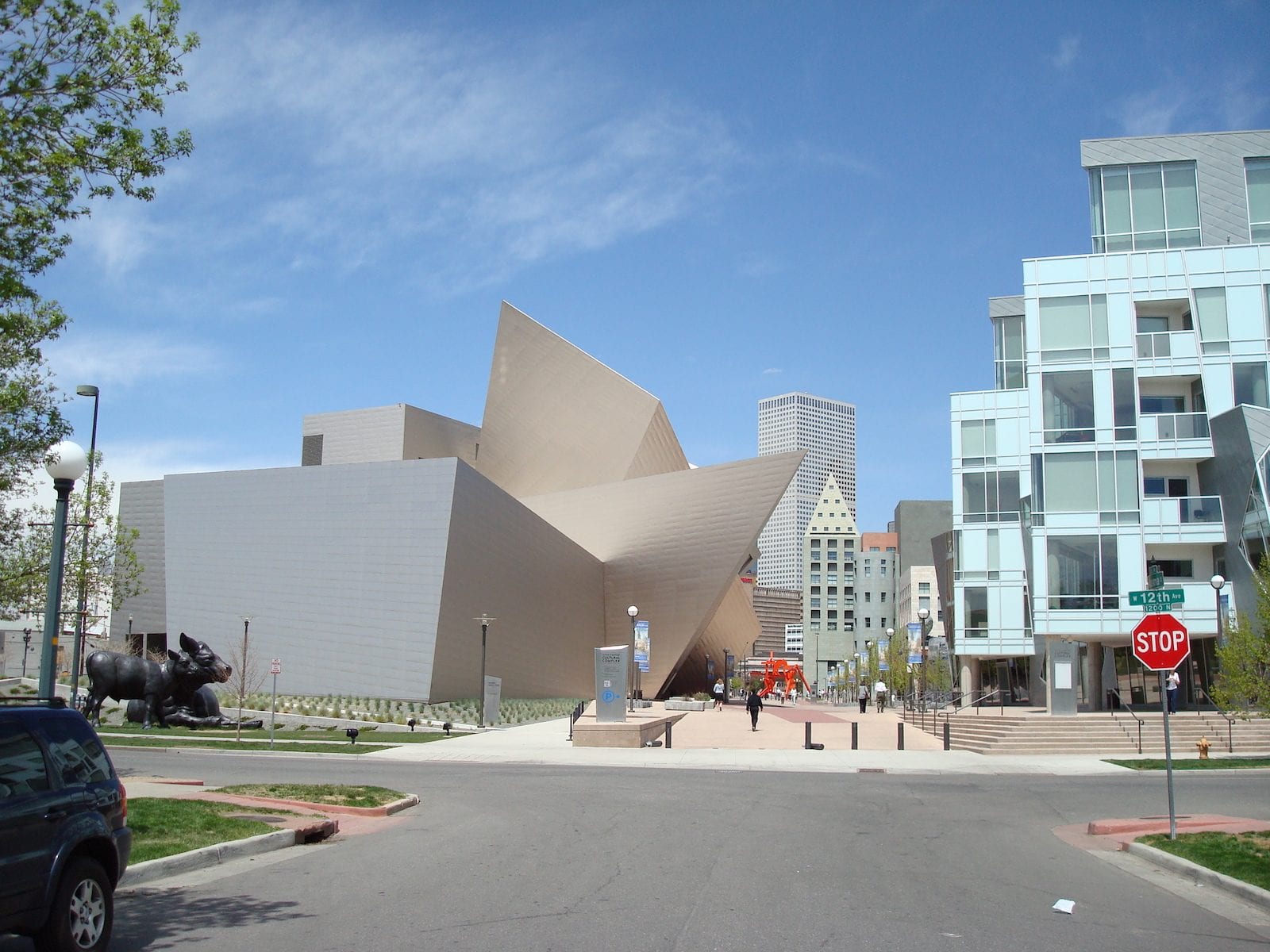 A bit tough to pinpoint, the Golden Triangle neighborhood is in-between Lincoln Park and Capitol Hill. It bumps up against Civic Center Park at Colfax Ave by the Central Business District on its north end. Speer Boulevard represents one of its boundaries leading to its triangular point, at the intersection of 6th and Lincoln.
The Denver Art Museum, Library and various government buildings define the urban community. There are a bunch of new tall apartments built and being built in the Golden Triangular. There's a good share of places to eat and drink within the community, with the hub being on Broadway. Follow Broadway after 6th and you'll lead into the aforementioned neighborhood of Baker.
12. Lincoln Park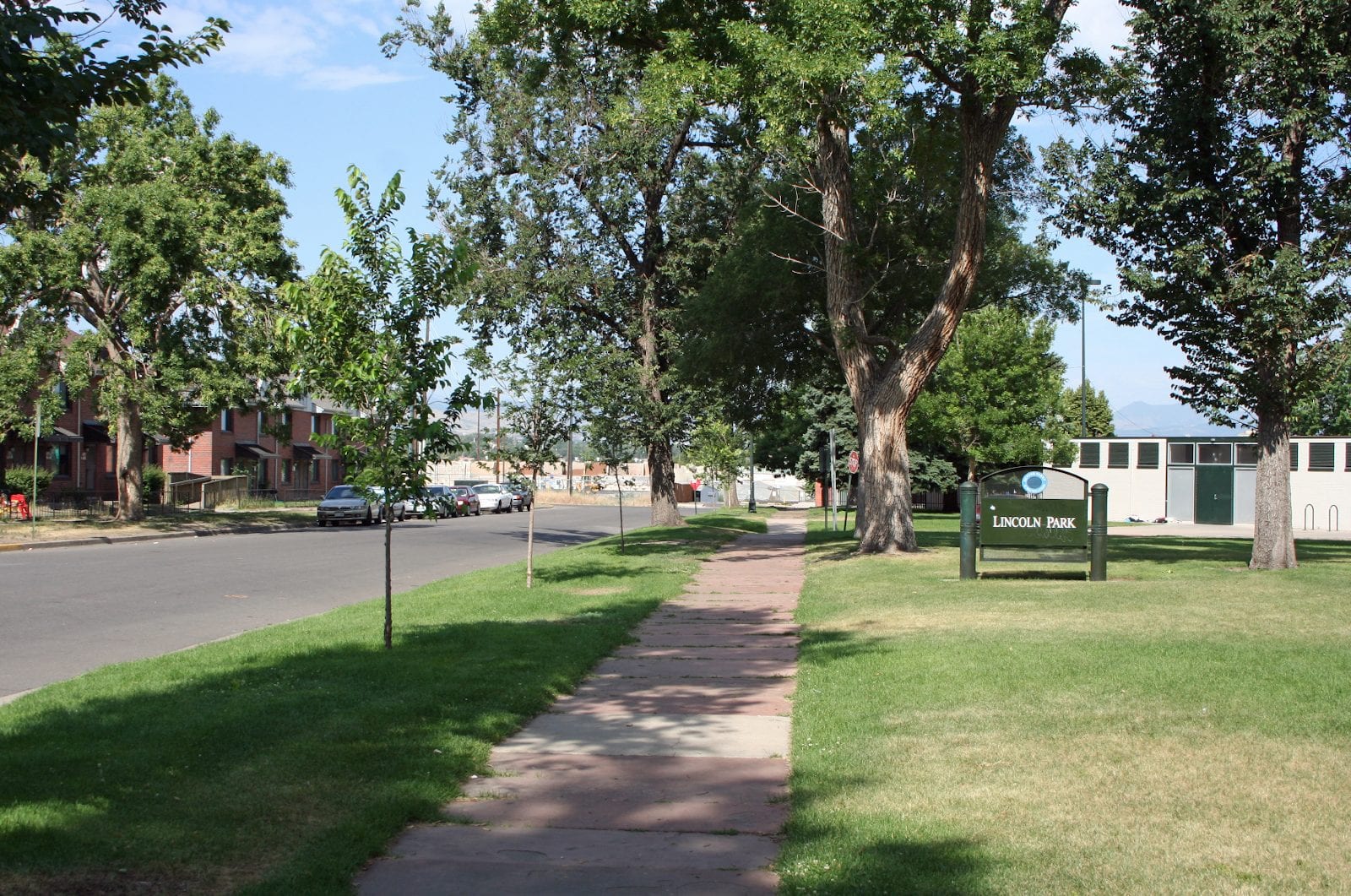 Lincoln Park boasts some of the most efficient living in the Mile High City, with fast proximity to Highway 6, I-25 and Downtown Denver. It's most often called the Santa Fe Art District. Although this 'hood is far from lively and nearly a ghost town every night of the month except one, that's part of its charm. But for that First Friday of each month, Santa Fe Avenue from 6th to 13th awakens with free art, crafts, food vendors, and live entertainment. It's one of the best free things to do in the city.
The neighborhood runs south to north from 6th Avenue to West Colfax, and east to west from Speer to I-25. It has easy access to Union Station by the Light Rail at 10th & Ogden. It's also walking distance to downtown depending on where you live and your definition of walking distance. Several giant apartment complexes are popular places to stay for students attending the Auraria Campus, which starts on the north side of West Colfax. There's a slew of breweries, restaurants and art studios along Santa Fe Avenue, the hub of Lincoln Park.
Getting Around Denver's Neighborhoods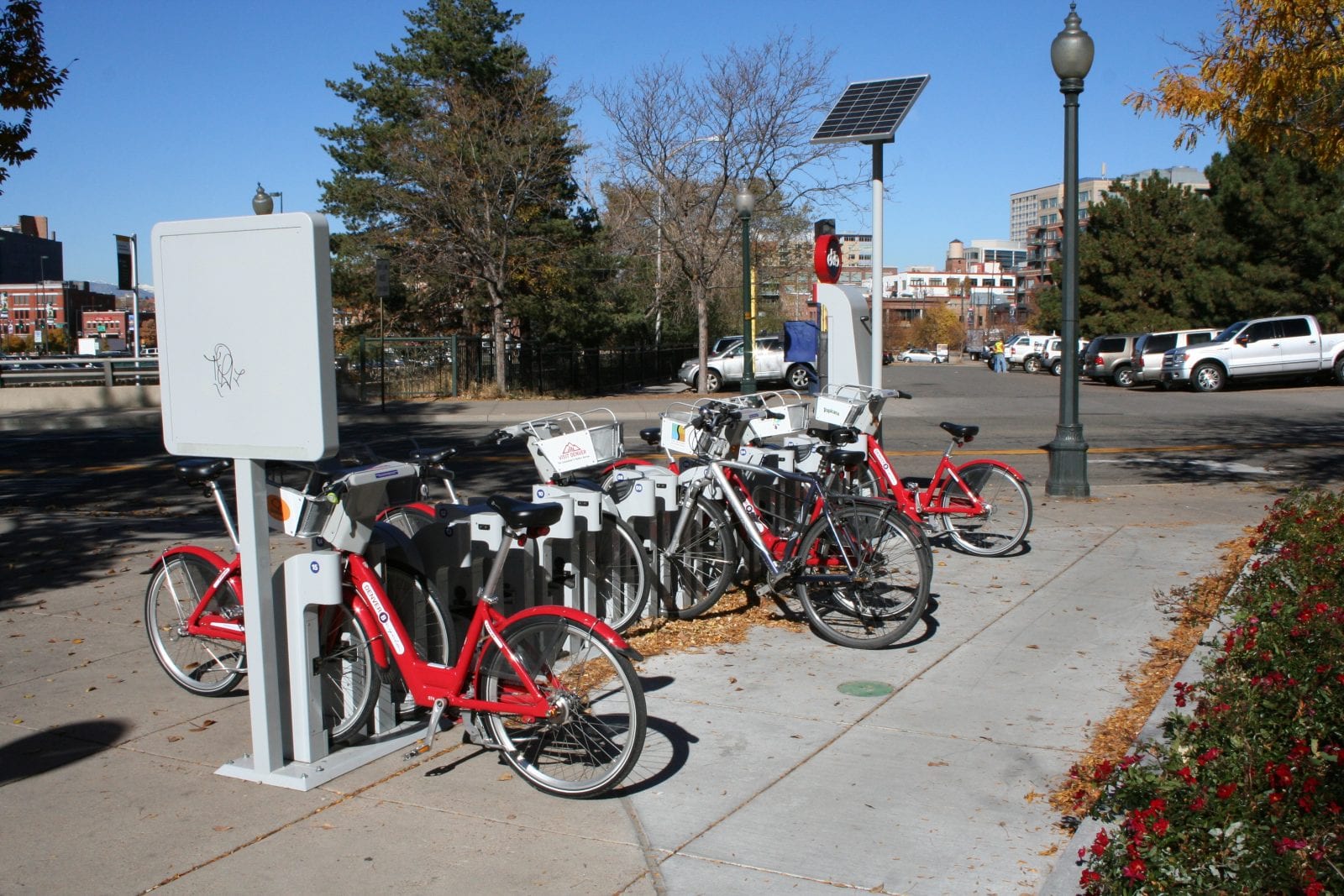 While Denver's neighborhoods aren't very well connected to each other via public transportation aside from buses, once downtown, the metropolitan area is quite navigable. There's a free bus ride on Denver's main promenade, the 16th Street Mall, which zips you from the Central Business District to Lower Downtown.
Trains connect downtown's Union Station with various city stops, nearby suburbs and the international airport. RTD buses take you where you need to go from the train stop, or use ride sharing like Uber/Lyft. There's also Denver B-cycle stations where you can rent bikes, or download an app and hop on one of those super safe scooters (just kidding, wear a helmet) that appear all over the local neighborhood streets.
A Few Other Top Choices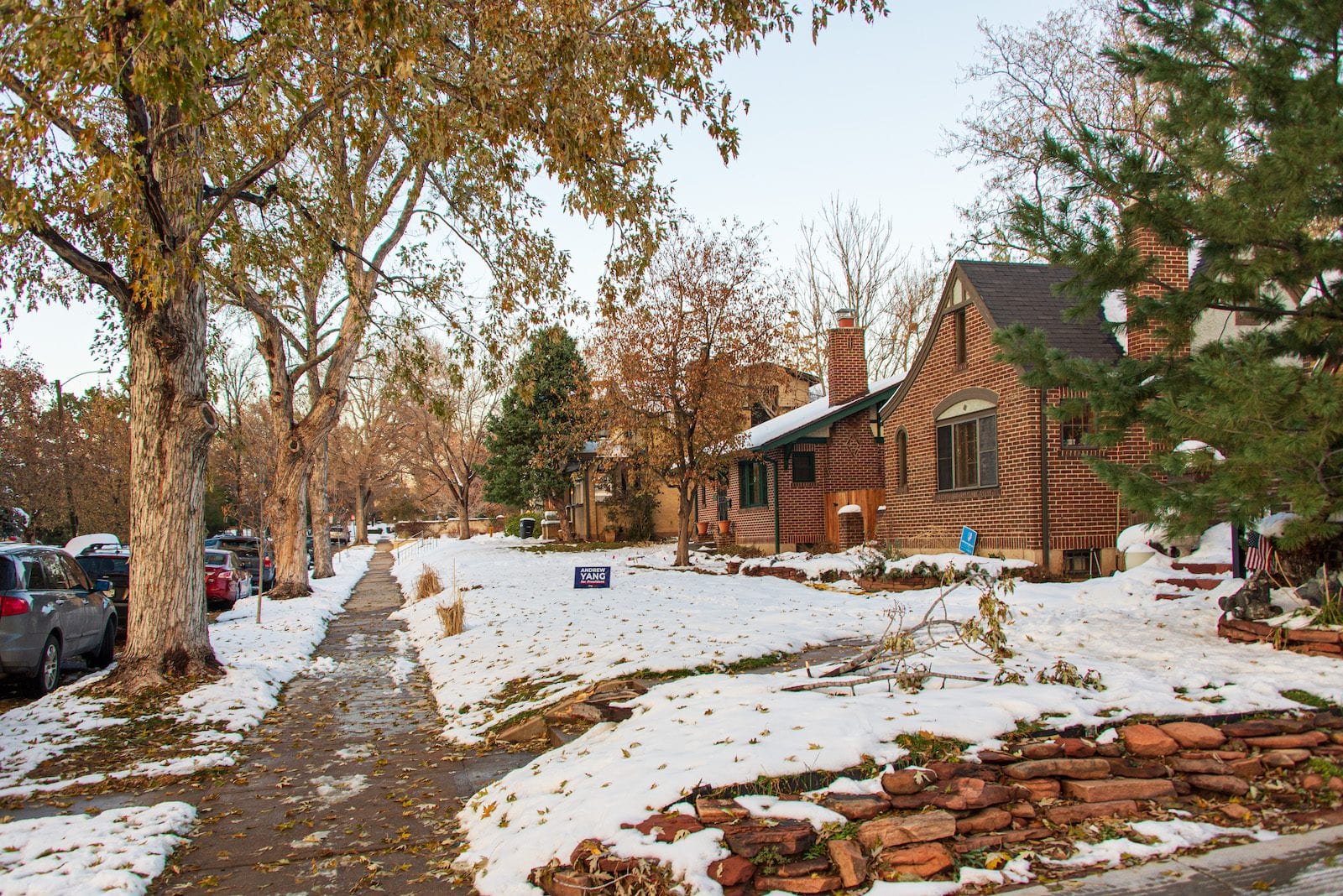 With Denver's ever expanding population, and resulting increased housing costs, nearly all the city's communities are desirable. Gentrification/modernization/urbanization, or whatever you call it, is finding its way to every place with a Denver mailing address. Even the metro suburbs are top choices to live, though most first timers still prefer to be in the heart of the city. Here are a few more places to live and visit within the Mile High City:
Park Hill – Bordering City Park to the east, this vast residential community spreads north to south from I-70 to East Colfax. Its eastern residences lead into Central Park (formerly Stapleton), which is another solid choice if you can't find a home here. There are numerous little blocks with hidden restaurants and bars. The hub of the neighborhood is East Colfax.
Northfield and Central Park – Northfield is probably most known for its hub, The Shops at Northfield. This outdoor mall features movie theatre, apartments, dining, nightlife, etc., all rolled into a modern shopping area. Central Park lies on the south side of I-70, while Northfield is north of that. These neighborhoods put you within easy distance of Denver and its attractions. Central Park, formerly part of Stapleton, is known for its namesake Central Park, Denver's third largest public park.
Regis – The Regis area of North Denver is named for Regis University, home to around 9,000 undergrad and graduate students. It lies just north of I-70, opposite the Highlands' communities of Sunnyside and Berkeley. The hub is on Lowell Boulevard. There are a few bars and restaurants on the couple of blocks between 49th and 50th.
West Colfax – This upcoming neighborhood surrounds West Colfax Avenue on both sides, just south of Sloans Lake in Denver. New construction and gentrification is slowly cleaning up the area. Relatively easy access to I-25 and Highway 6, as well as downtown Denver on Colfax make this a desirable place to be for a long time coming.
Globeville – Probably the most surprising 'hood to be hip is Globeville. It's centered around and underneath the intersection of Colorado's 2 busiest highways, I-25 and I-70. Despite this concrete jungle of congestion overhead, there are a number of cool places to live and visit. It's a little tricky to find, but if you do, stop by for a beer in one of its cozy bars and restaurants.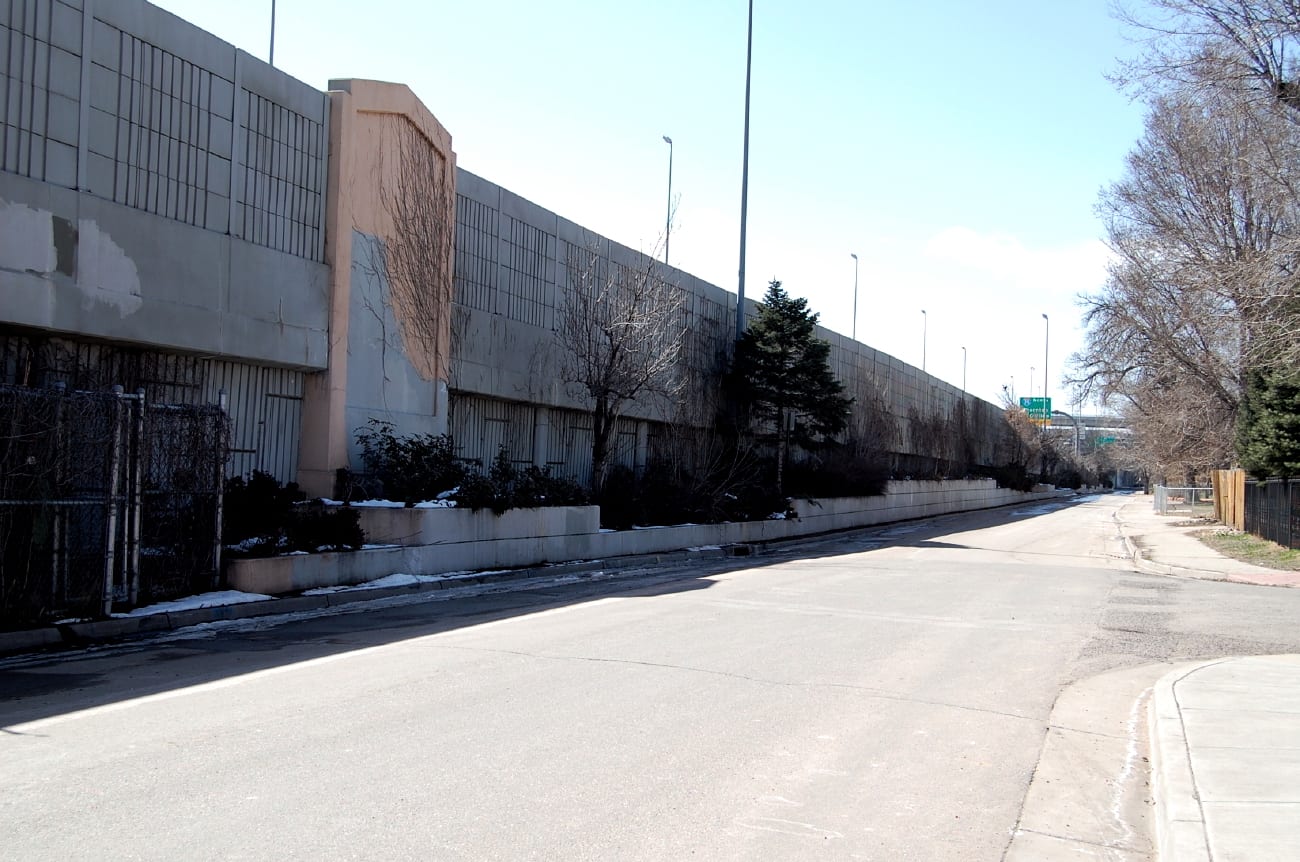 Thanks for checking out our guide of best places to live in the Mile High City. Enjoy your time exploring these unique Denver neighborhoods.
Visiting the Pikes Peak Region? Tour some of Colorado Springs' top neighborhoods while you're in town.