Tucked away east of Capitol Hill, Cheesman is a perfect retreat in urban Denver. The eighty acre park is centered around a beautiful grassy lawn, which is overlooked by the Pavilion.
Once called Denver's "Temple in the Sun", the greek-style Cheesman Memorial Pavilion was built in 1910, along with three fountains at the base of it. In the summer Cheesman usually hosts a free, weekly movie in the park.
History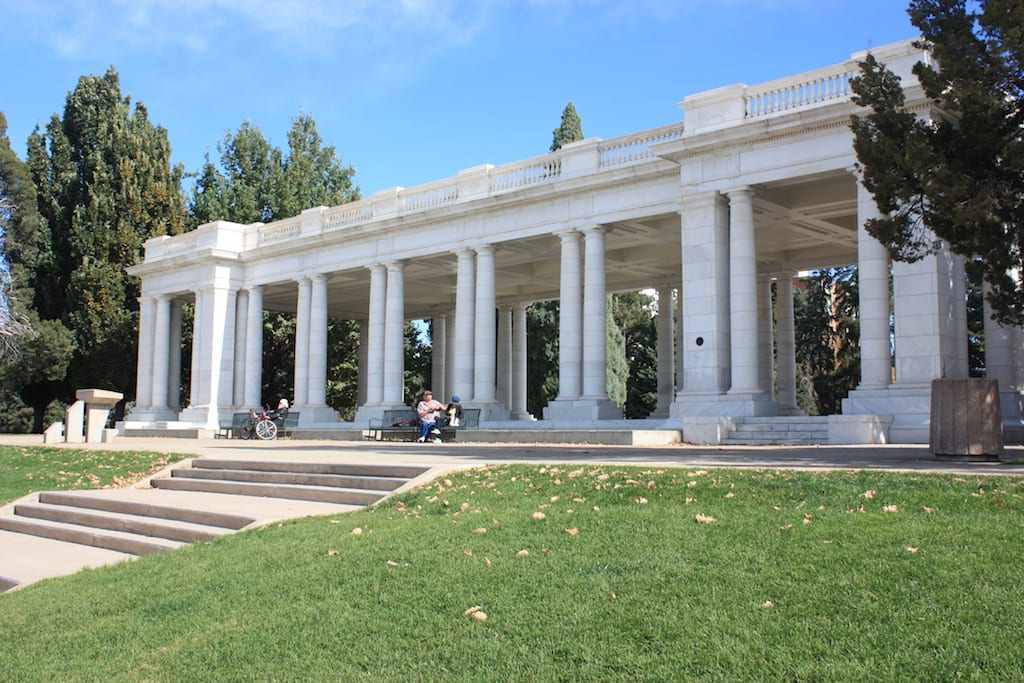 It was originally the Prospect Hill Cemetery built in 1858, which expanded east to Denver Botanic Gardens and Congress Park. After the cemetery became unsightly and unused, it was converted to a park in 1890 and completed in 1907.
The graves were moved at this time, but bones do unearth in Cheesman Park from time to time. It's often considered haunted, with numerous ghost stories to read about online.
Facilities
Pavilion
Fountains
Picnic Area
Playground
Activities
Biking/Hiking: Outside path takes about thirty minutes to walk around. Bicycling is only permitted on park roads.
Picnicking: Pavilion and numerous picnic tables.
Details
Address: 1599 East 8th Ave, Denver, CO
Season: Year round, daily from 5am to 11pm
Pets: Yes, on-leash
Fees: None
Map: Cheesman Park (PDF)
Website: denvergov.org
Latest in Cheesman Park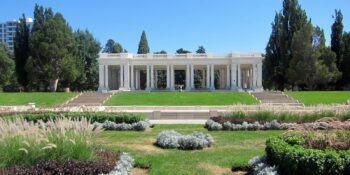 At first glance, Colorado doesn't look like a particularly scary place. Whether you're stuck in Denver…