Together the city and county of Denver offer more than two hundred parks, totaling over five thousand acres. This equals endless urban recreation, with each park open year round.
The public parks in Denver are all open year for recreation, offering everything rom simple walking trails to motorized boating. These are Denver's most unique and spectacular city parks. And best of all, every park on this list is free!
Here are probably Denver's best public parks, in no particular order:
1. Washington Park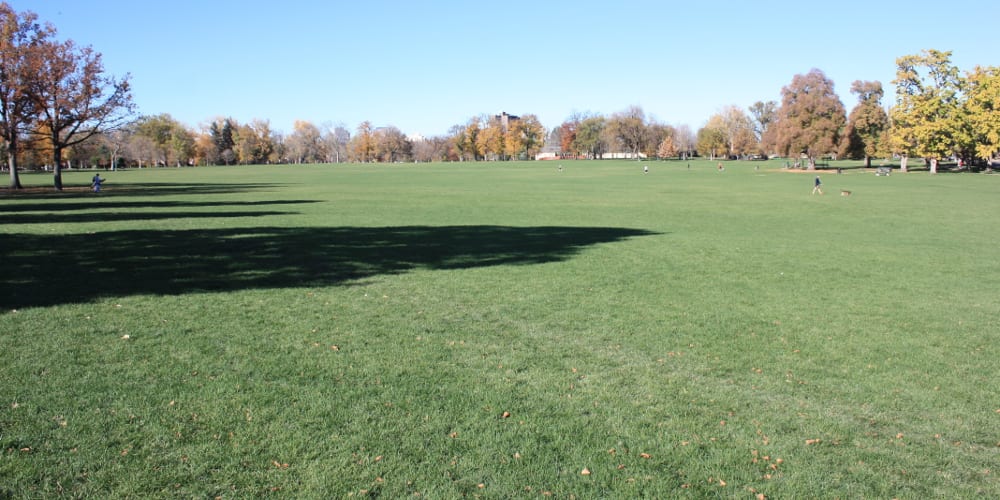 Washington Park is the centerpiece for one of Denver's most popular neighborhoods. Known for its giant grassy field, Wash Park is flat and perfect for playing nearly anything. On most summer days, especially weekends, the park will be packed with volleyball enthusiasts
(affiliate link) and scattered with hobbyist of all of kinds.
Two ponds offer a worthy view and a chance for fishing and paddle boats, which you can rent. Jogging is good at the park, with a 2.6 mile, bike-free outer loop and plenty of fellow runners. Biking is permitted on the roads within the park, so it's common too.
2. Cheesman Park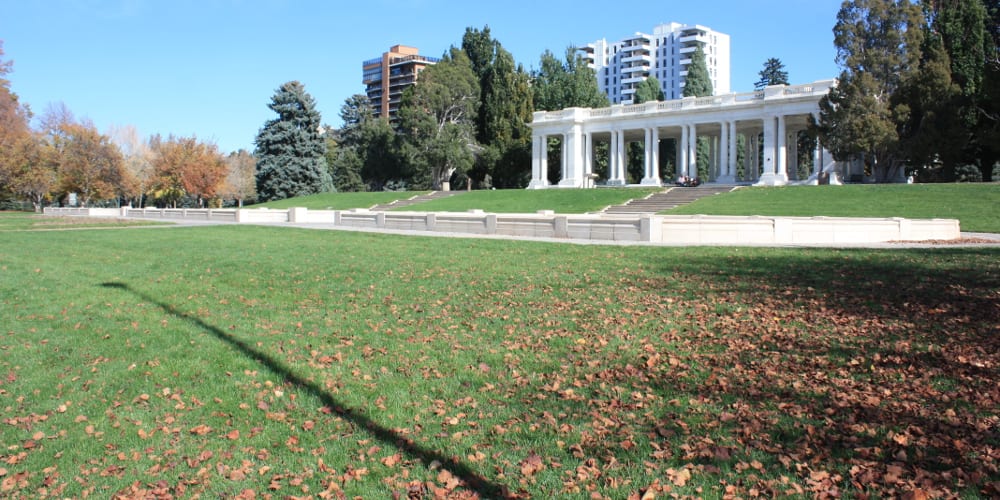 Because it's grassy and quiet, Cheesman Park is ideal for relaxing on a sunny Denver day. The Pavilion built in 1910 is the highlight, perched on top of what used to be "Prospect Hill". Cheesman was built on a former cemetery, so its rich in history and probably ghosts.
Most people enjoy the peace with a picnic, walk or frisbee
. On certain summer evenings, Cheesman screens a free movie in the park. Behind the park is the Denver Botanic Gardens, home to dazzling indoor and outdoor plant exhibits.
3. City Park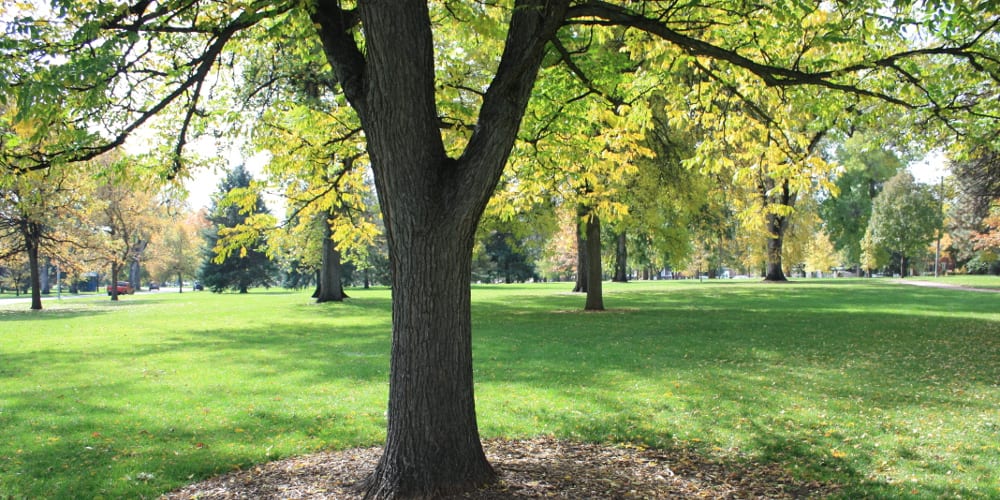 City Park a perfect mix of woods and wide open lawns, situated next to Uptown and the Denver Zoo. Nearly every evening in the summer you'll find rec leaguers playing everything from kickball and soccer, to softball and flag football.
There are two ponds within the property, so bring a fishing rod. Festivals are commonplace, including City Park Jazz, a Sunday concert series held from June to August.
4. Confluence Park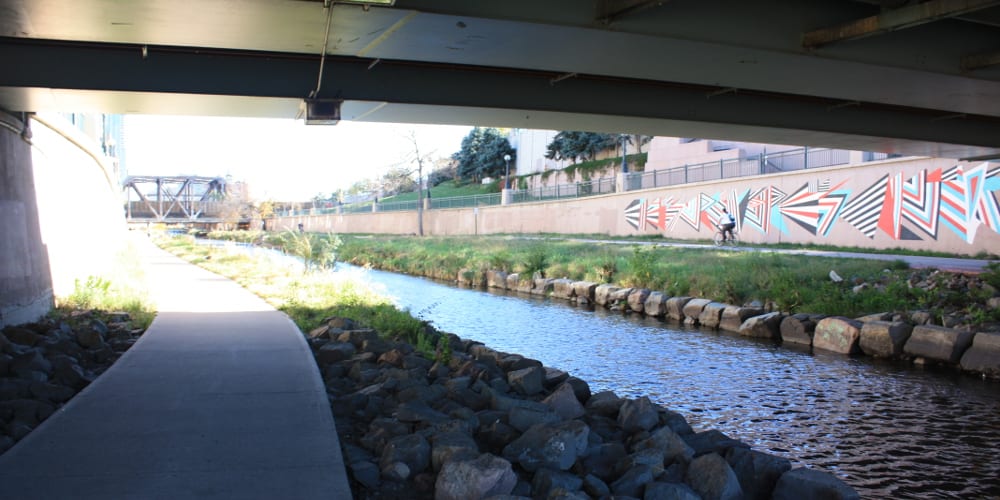 Cherry Creek and South Platte River merge in the middle of Confluence Park. These rivers form the backdrop to this unique park, which is part of the greater Riverfront Park trail system. Biking along
Cherry Creek is probably the best around, with a separate bike-only-lane.
Combined with Commons, Crescent, City of Cuernavaca and several other neighboring parks, Confluence boasts numerous green areas for land activities. Trek along the river to find a slew of urban parks directly beside the city, with everything from soccer and baseball fields to a dog park. You can also rent kayaks for use in the South Platte at Confluence Kayaks.
5. Sloan's Lake Park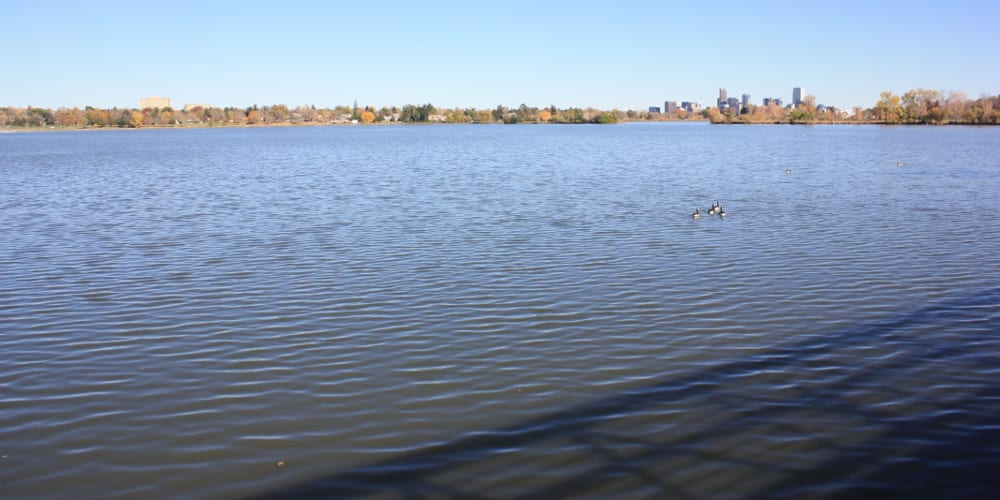 As the largest lake in the city, Sloan's is ideal for water sports. Jet skiing, boating and fishing are everyday activities in the summer. It's also the best park for cruising in your car. You can circle the whole lake, getting exceptional views of the Front Range and the Denver skyline.
Walking, jogging and biking are permitted on the paved trail around the lake. Other amenities include tennis courts, soccer fields, picnic tables and plenty of grass.
6. Civic Center Park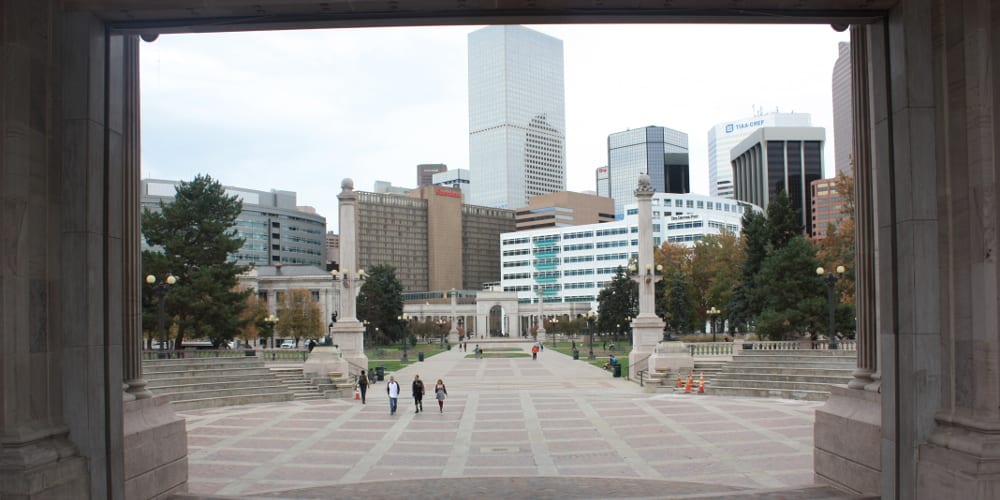 Civic Center Park is surrounded by history, art and city life. On all sides is something intriguing, from the Capitol and Art Museum to the City Building and downtown skyscrapers.
It's not a good park to find a pick-up game, but there are some grassy patches perfect for unwinding in the heart of the city. The Civic Center also hosts numerous free festivals throughout the year, including Taste of Colorado, Cinco de Mayo and Veterans Day Parade.
7. Berkeley Park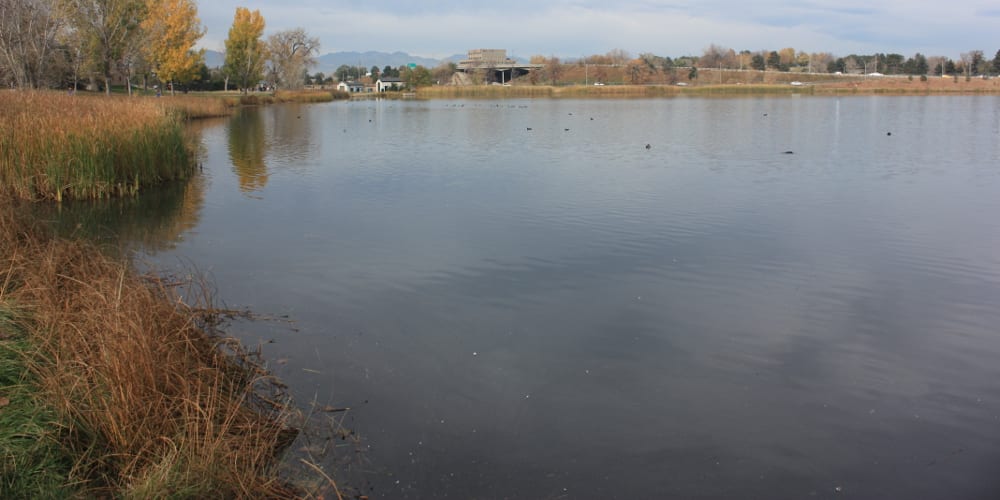 Although it's less glamorous than its neighbor Sloan's Lake to the south, Berkeley is a beautiful park with a big lake and stunning mountain views. Once you tune out I-70 (located beside the park), you'll enjoy Berkeley's nice amenities, including a lakeside trail, open fields and a good dog park.
8. Central Park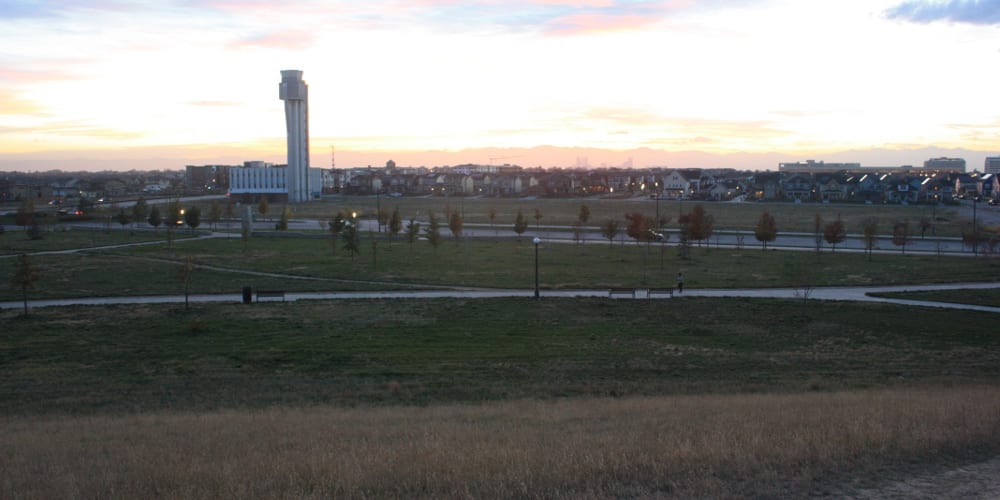 Formerly in the Stapleton neighborhood of Denver, now in its own namesake 'hood, Central Park features the best Front Range vista of any park on this list. Since Denver is so flat, even Central Park's subtle rolling hills offer a long distance panorama of three fourteeners; Pikes Peak (south), Mount Evans (west) and Longs Peak (north).
In addition to the eight aforementioned free public parks, Denver is full of city parks in nearly every neighborhood. The surrounding metro holds many jewels, including Bear Creek Lake* and Green Mountain in Lakewood, Red Rocks in Morrison, Rocky Mountain Arsenal Wildlife Refuge in Commerce City, and several state parks*. (* denotes an entrance fee)
Browse a map of all Denver municipal parks. Please comment if I missed any cool Denver parks.