Who knew that Colorado had so many castles? A day trip touring the myriad of enchanting Colorado Castles is a chance to experience the royalty and grandeur of the late 1800s.
There are castles of varying architecture and age, from recently built in within the last one hundred years, and those that are far older. The oldest castles actually lie in the southwest part of the state. Built by the Ancient Puebloan people, these architectural areas are year round places to visit. They contain ruins of old mesa top villages and cliff dwellings.
Best Castles in Colorado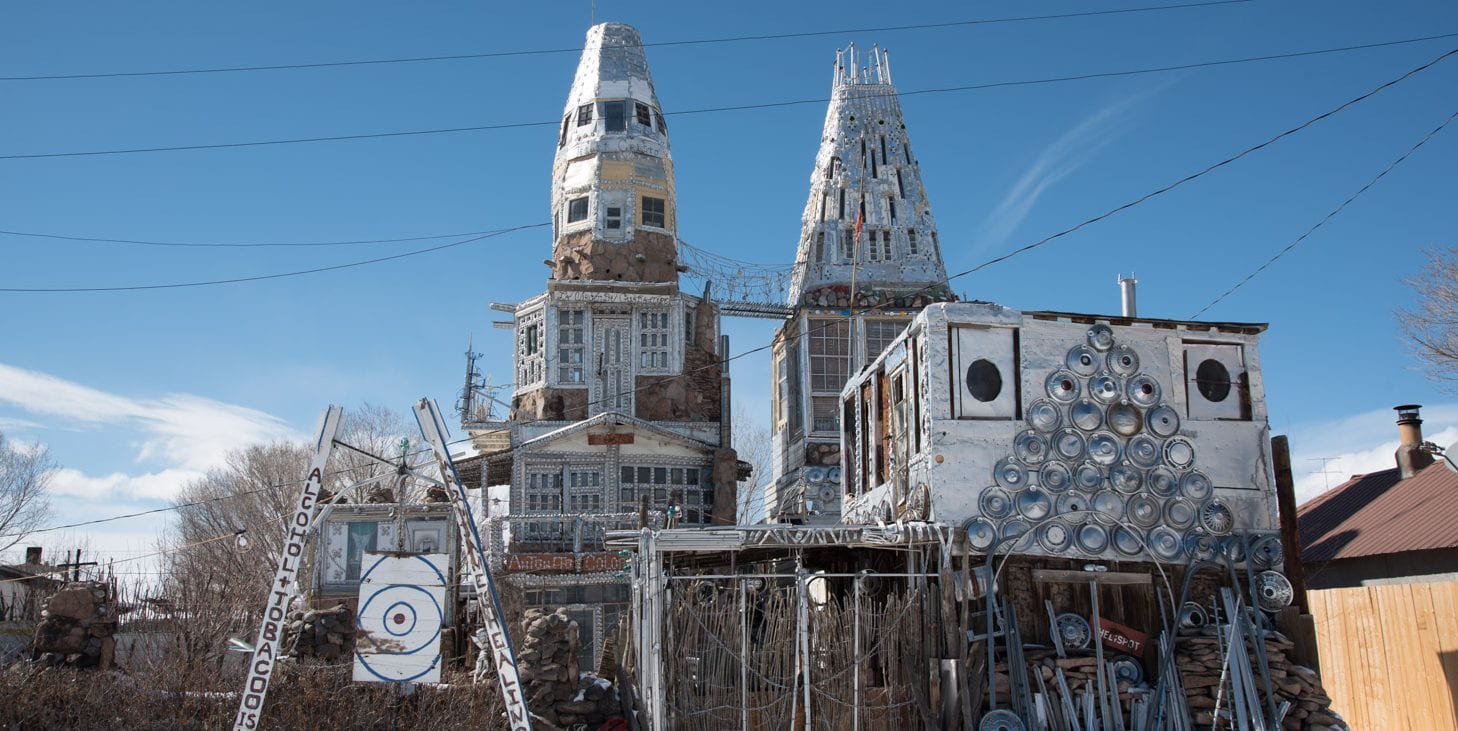 There are many other historic manmade landmarks located around the state. So keep your eyes peeled next time you're road tripping. These castles are situated throughout Colorado, with many up and down the Front Range. Others lie in the heart of the Rocky Mountains.
Some are open to the public to visit, others are private residences that do not permit visitors. One cool private castle that can only be enjoyed from the roadside , pictured above, is Cano's Castle. It's located in Antonito, which is a historic train town in southern Colorado.
Here are the top castles in Colorado, in no particular order:
1. Miramont Castle, Manitou Springs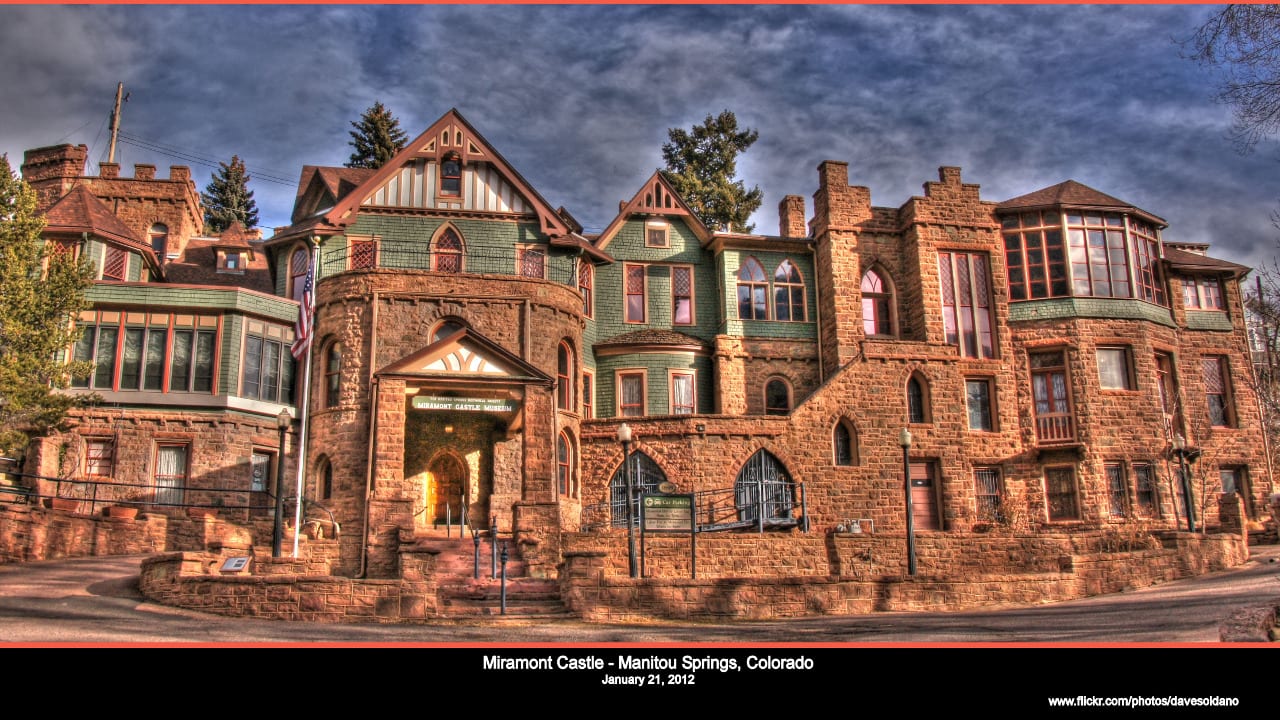 Love architectural variety? Then visit the 14,000 sq. ft. Miramont Castle located in Manitou Springs. Built by Father Jean Baptiste Francolon in 1895 the house is an eclectic estate that's a mixture of nine architectural styles, including Byzantine, Tudor, Gothic, Medieval and Victorian.
Rarely does one of the 40 rooms have four square corners with many having eight-sided and 16-sided rooms. It's said that Father Francolon was concerned with the unrest in France at the time and his castle bears many hidden tunnels, escape routes and secret compartments.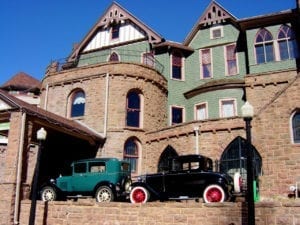 Daily tours of the castle are given and visitors can view 30 rooms decked out in authentic Victorian furnishings. Hot tea is served in the Queen's Parlour Tearoom, and Victorian and modern day fare is served daily. Two chairlifts were installed in the late 70s making most areas accessible for anyone with mobility impairment.
2. Palmer Castle aka Glen Eyrie Castle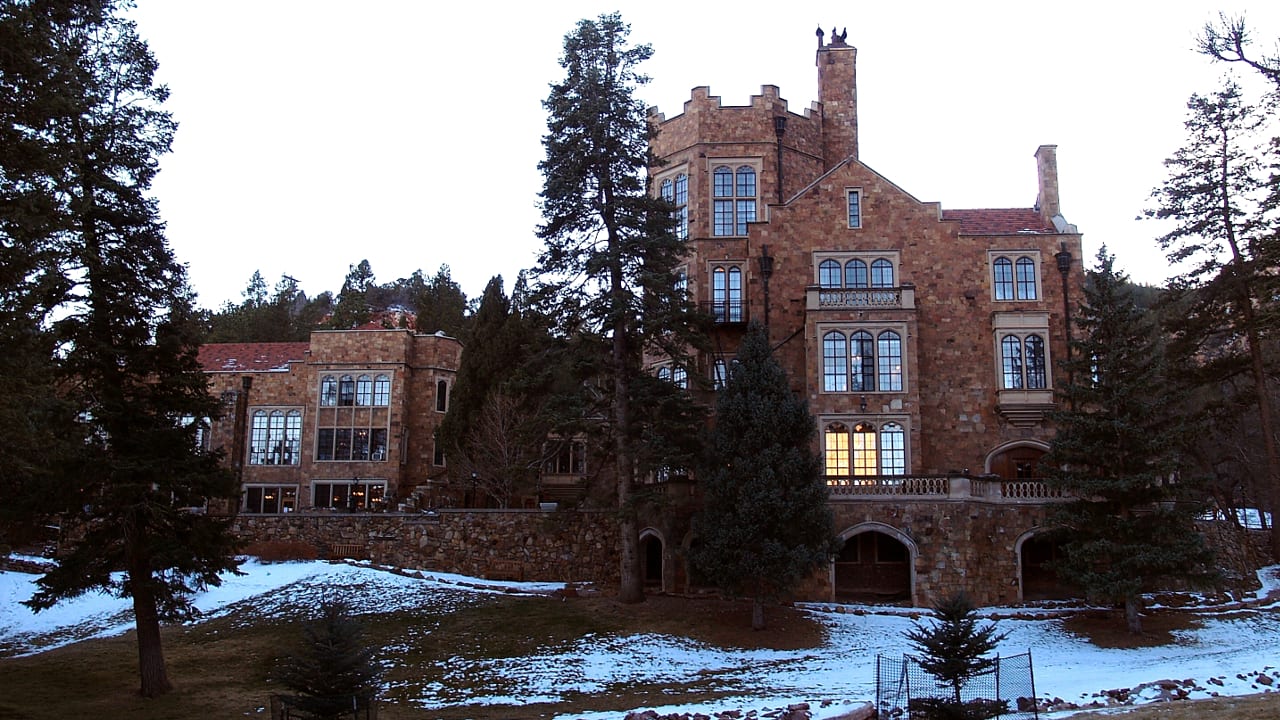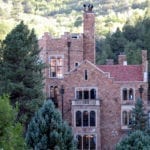 If you love a love story, visit the Palmer Castle aka Glen Eyrie Castle in Colorado Springs. General Wm. Jackson Palmer of Colorado Springs built this dream home with 24 fireplaces for his wife in 1872. Say what? 24 fireplaces!
Today, the 800-acre property includes a retreat and conference center, as well as lodging in one of its 2 beautifully furnished guest rooms. Day visitors can also reserve tea or tours online.
3. Bishop Castle, Pueblo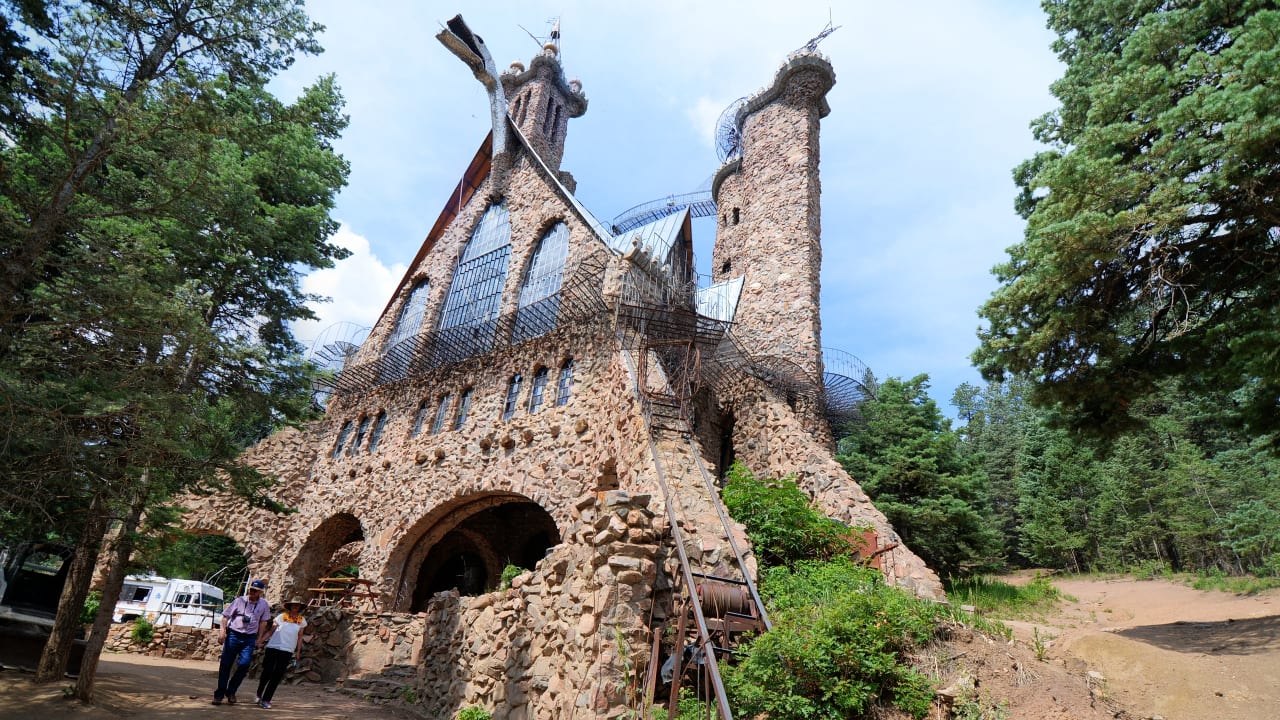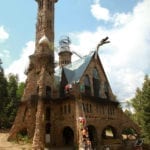 One man built Bishop Castle! One man! Jim Bishop is a testament to the adage: If you build it, they will come. As a 15-year old kid who loved the mountains he began building a small cabin from rocks and soon he was unstoppable.
Today, the towering castle boasts a grand ballroom, soaring towers, bridges with 100-mile vistas and even a fire-breathing dragon. The castle in Rye is always open and free of charge but best to check their website before visiting.
4. Dunafon Castle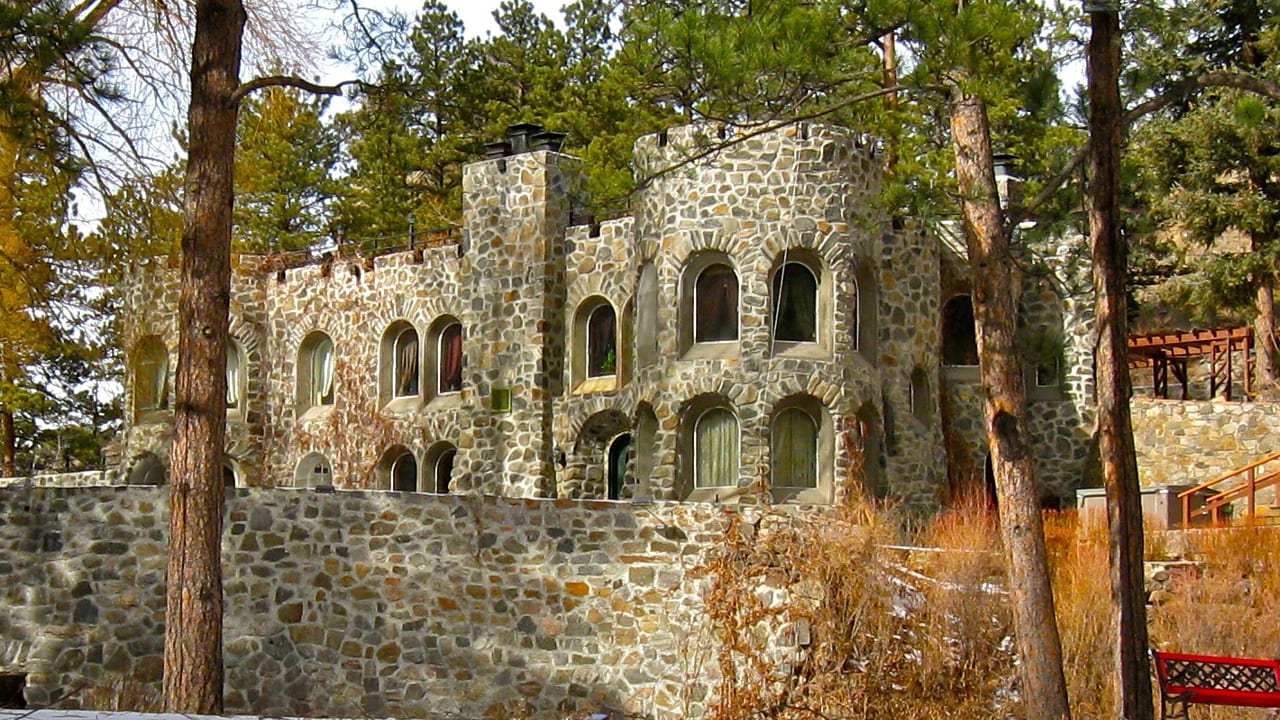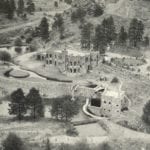 Dunafon Castle was built in 1941 in a dramatically gorgeous setting near Ideldale. Once owned by royalty, today Dunafon Castle hosts charity benefits, corporate gatherings and private events. Its 140 acres include several walkways for mobility-impaired visitors to navigate the grounds, courtyards and waterways. It's built on a peninsula with breathtaking views of the crystal-clear waters of Bear Creek.
5. Redstone Castle, near Carbondale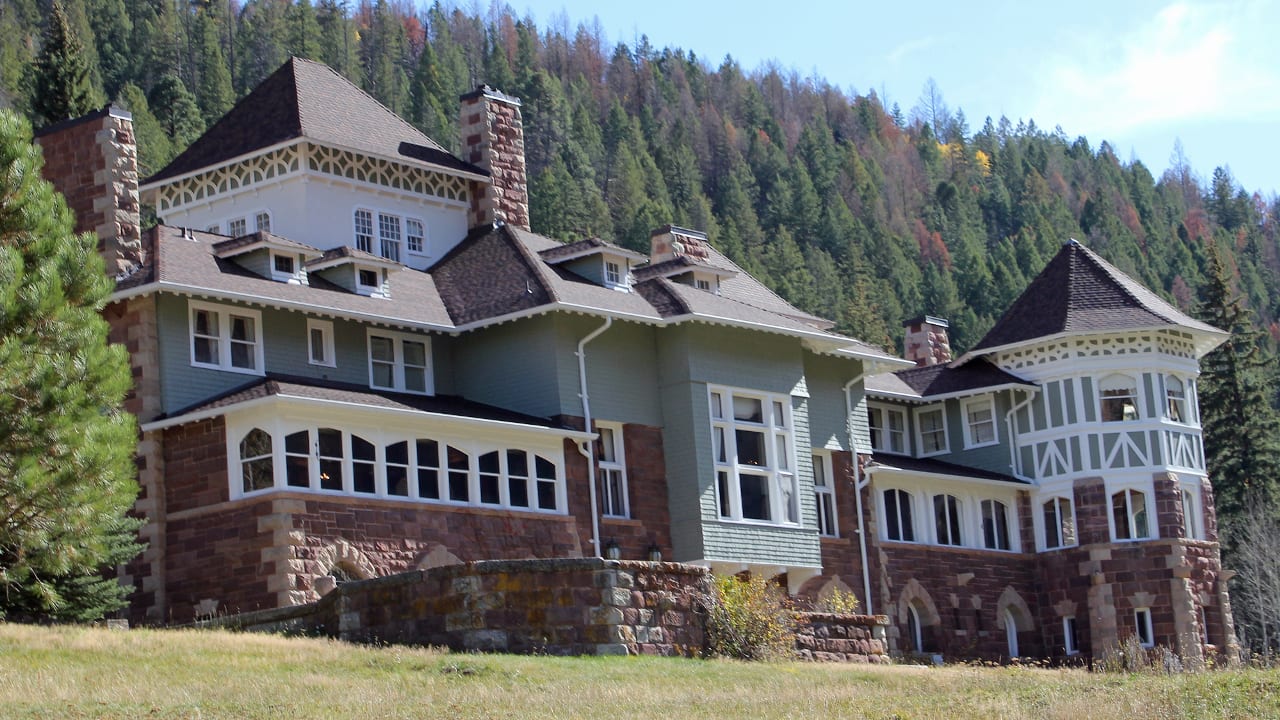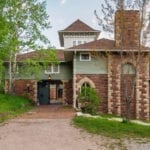 Redstone Castle was completed in 1902 for industrialist and coal magnate John Cleveland Osgood. This magnificent castle boasts 24 bedrooms, 16 baths and is perched on sandstone cliffs near the Crystal River Valley by Carbondale.
Its list of distinguished guests included President Roosevelt and JP Morgan. It recently sold for $2m and is currently a private residence. Public tours are offered. Advanced tour tickets are required, and can be purchased online.
6. Richthofen Castle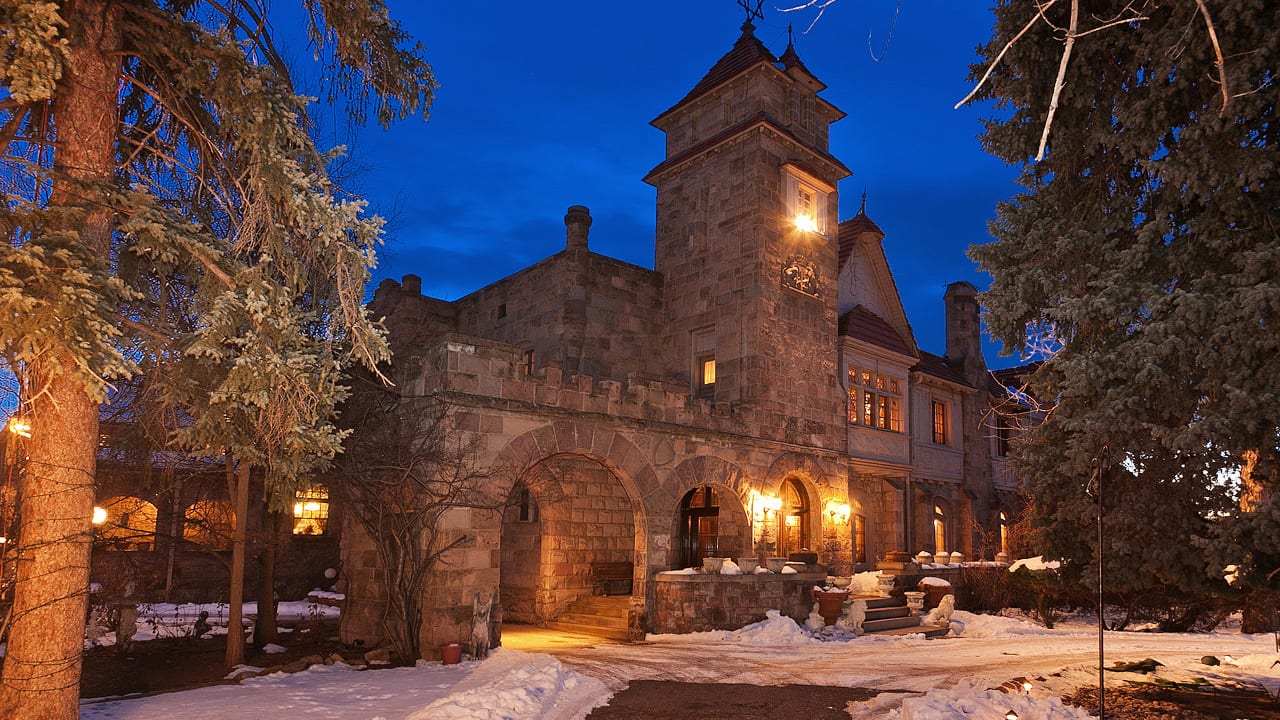 Now privately owned at 7020 E. 12th Ave. Denver and no tours of Richthofen Castle are available. It was completed in 1887 for Baron Walter von Richthofen, a Prussian immigrant and Colorado mining entrepreneur. The Baron was also the uncle of the notorious WWI German fighter pilot, The Red Baron. Richthofen Castle is located in east Denver's historic Montclair neighborhood and is modeled after the Baron's ancestral home.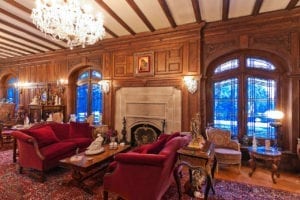 This impressive Colorado castle contains 35 rooms in a massive 15,000 sq. ft. mansion with towering sprires, gargoyles carved in stone, a grand Porte-cochère and a looming stone tower. One step inside reveals luxurious amenities: Hand-carved woodwork, leaded glass and even hand-tooled leather wallpaper.
In 1911, Richthofen hosted a sensational murder when Gertrude Patterson shot her husband Charles Patterson in the back of the head. Rumor was she claimed self-defense as a result of him beating her.
Be in the know when touring Colorado Castles by bringing along the tour book Castles of Colorado: Scandals, Hauntings, and Tales of the Past
(affiliate link).