Located 15 miles west of Denver and six miles west of the town of Morrison, the Dunafon Castle is a unique event center nestled in the Bear Creek Canyon. The castle lays on a peninsula, boasting some of the most amazing views of Bear Creek and its crystal clear waters.
The castle sits on 17 acres with extensive walking, hiking, and mountain bike trails and some 1500 feet of private trout ponds.
History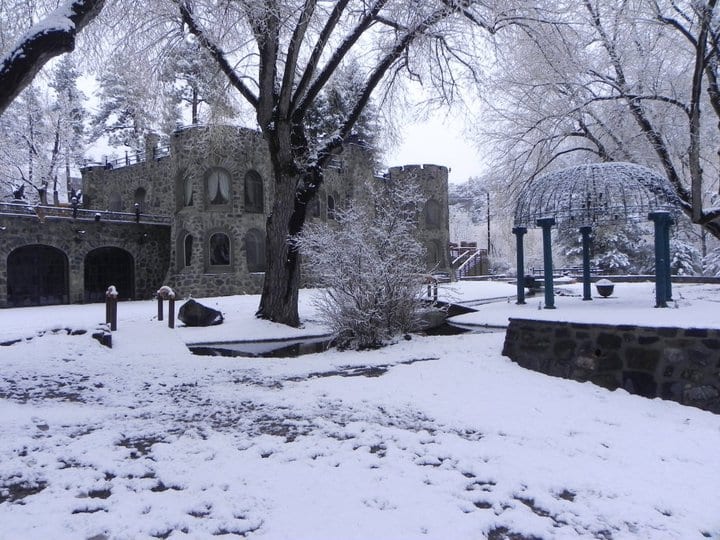 The castle was constructed between 1929 and 1941 by Marcus Wright who was also a water engineer. Wright personally built the castle, utilizing a narrow railway he had installed to transport heavy concrete and granite to the site.
Many of the features of the castle were advanced for the time. For example, to overcome the fact that electricity was not available in the canyon, he developed his own facility to generate electricity using a water wheel. Dunafon castle was also wheelchair accessible – a building feature that was only required 50 years later.
The design of the castle was inspired by 13th century Celtic Castles. So, you will find double paned, pivot windows, handcrafted light fixtures, tunnels, thick walls made of rock, and arched center as well as stunning turrets.
The castle was purchased by the Barnes Family in 1969 after Wright passed away from cancer. In 1999, the family experienced a tragic event when the parents and one of their three daughters traveled on Air Egypt Flight 990. The plane crashed into the Atlantic Ocean for reasons are still unclear today. His surviving daughter Lisa inherited the castle, but maintaining the property was overwhelming for her and so she decided to sell it.
She rejected many offers until, according to her, she saw her parents in a dream. They were adamant about her selling the castle to one of the prospective buyers. That family now owns the castle.
Events and Wedding Venue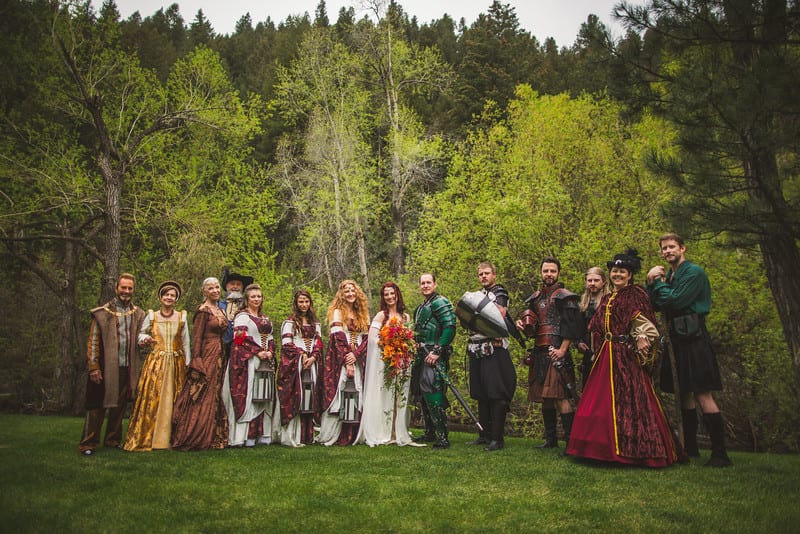 The Dunafon Castle supports the Step 13 program by donating a share of event sales to the non-profit that helps addicted homeless men by providing temporary housing. Much of the castle's support staff is currently taking part in or have already completed the Step 13 program.
From the 2nd weekend of May through the second weekend of October, the castle is available for weddings. Though the castle is closed the rest of year, site visits for upcoming events can be arranged during the offseason.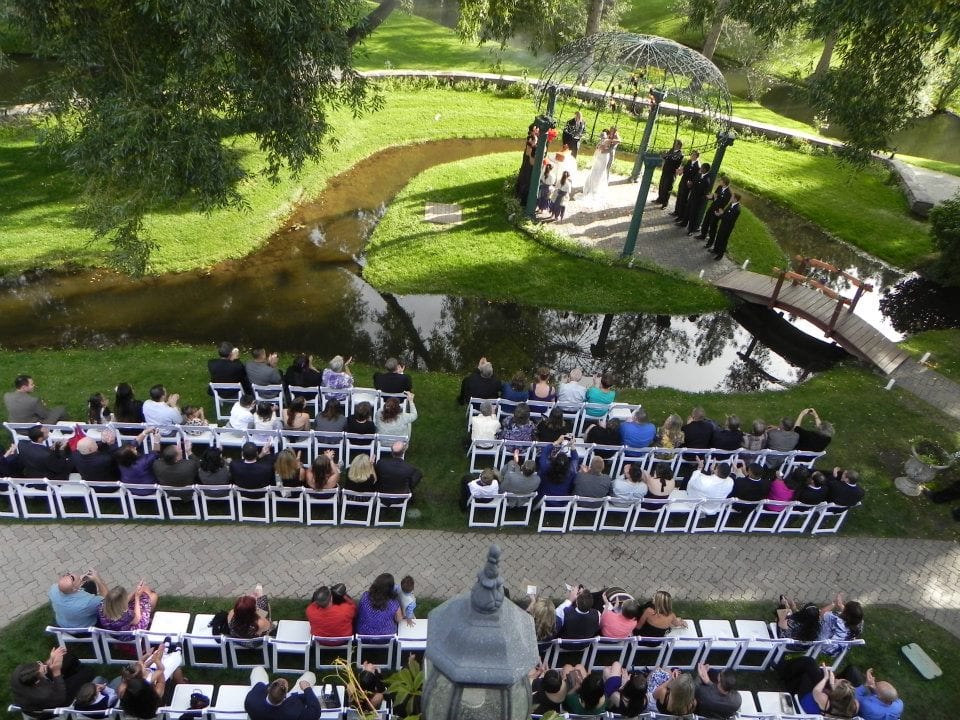 Getting There
To get to the castle, exit at Morrison Road on C-470 and head west on Colorado 8. A mile outside the town of Idledale, you will see the entrance to Lair O' The Bear.
Details
Address: 24020 CO-74, Idledale, CO 80453
Phone: 303-918-0623
Season: mid May to mid October
Website: dunafon-castle.com