Idledale is quiet, unincorporated village tucked just east of Denver in the foothills. It's often overlooked on the drive between Evergreen and the Front Range, via Morrison.
There's not much in town by ways of commerce. Situated at 6,466 feet in the rolling foothills, Idledale provides a slice of mountain life within the metropolitan area of Denver. The town's zip code at its post office is 80453. The population in 2010 was only 252. It resides in Jefferson County.
History
Up until 1933, the town was originally known as Starbuck Heights. Then a storm hit that year, renaming the town to Idledale after the rebuild. The historic Dunafon Castle is located in town, constructed between 1929 and 1941. It's one of Colorado's top wedding venues.
Accommodations
Activities near Idledale
Hiking:
Landmarks:
Public Parks:
Towns:
Latest in Idledale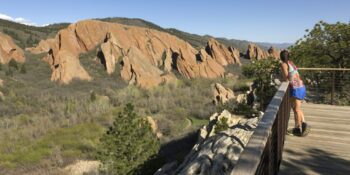 For Denverites, one of the best perks of living in the city is having access to…