A prime spot for living and tourism, Denver's Capitol Hill neighborhood is a place where art, culture, and history collide. Called "Cap Hill" by the locals, this neighborhood is one of the oldest in Denver, boasting numerous iconic landmarks like the golden-domed Colorado State Capitol building, historic Millionaire's Row, and the Golden Triangle Creative District.
Steeped in history, Cap Hill is an area that hasn't been left in the past. One of the trendiest places to be in Denver with a long list of restaurants, shops, bars, and museums, the neighborhood is known for its funky and upbeat character. After spending some time exploring the area, it is easy to see why people have fallen head over heels for Capitol Hill.
Location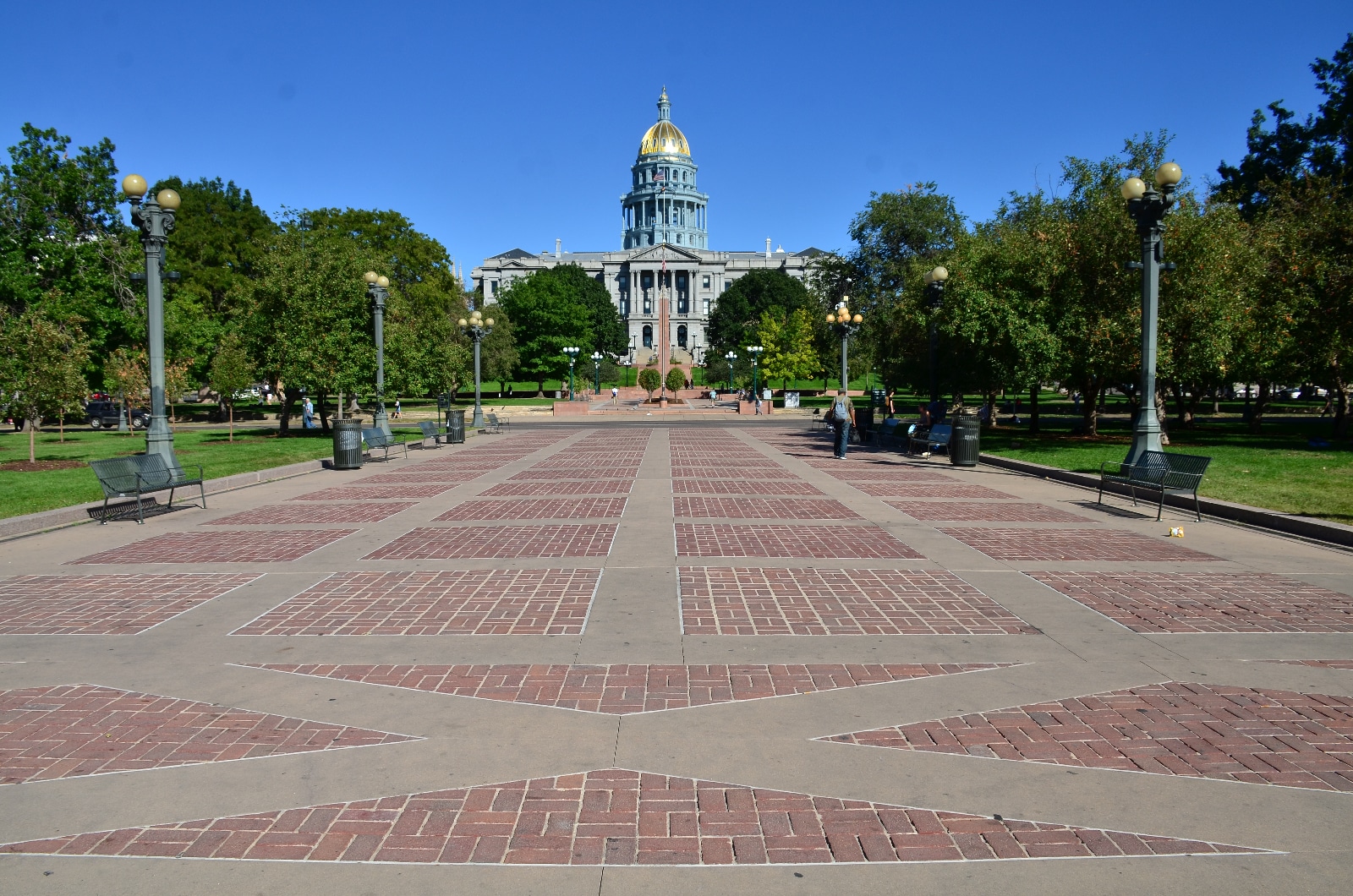 Located in Central Denver, Capitol Hill's western boundary, Broadway, rests slightly to the southeast and within walking distance of Downtown Denver. Moreover, Colfax acts as the northern border, meanwhile, 7th Avenue is considered the southern border. Lastly, Downing Steet defines the neighborhood's limits to the east.
In total, the neighborhood covers an area of 0.6 sq mi (2 sq km). All of the boundary streets are major traffic routes in Denver. Inside the neighborhood, two main arterials include the East 13th and 14th Avenues. The majority of the neighborhood is residential, though there are many businesses and commercial centers located along Broadway and Colfax Avenue.
Demographics
Home to about 16,675 people as of 2020 and 95% developed, Capitol Hill is the most densely populated neighborhood in Denver. Demographically, Capitol Hill is inhabited by young millennial residents with the majority of the neighborhood's population being ages 25 to 40.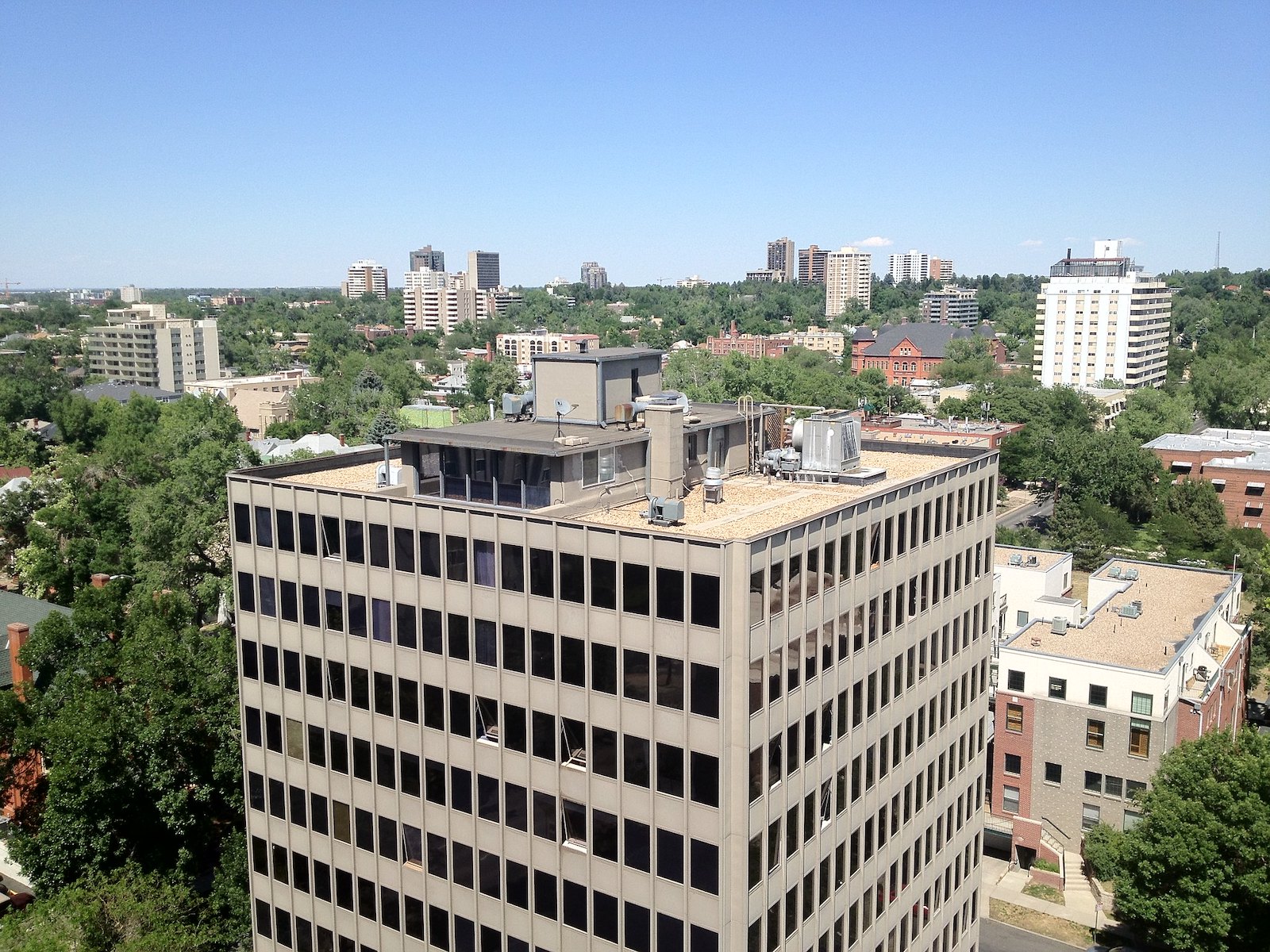 Many of Capitol Hill's historic single-family homes have been converted into apartments or razed to make way for new construction. Previously a family-friendly neighborhood, Capitol Hill's trends are shifting as most residents are single or do not have children.
History
Construction of the Colorado State Capitol building began in the early 1890s about 33 years after the city of Denver had been founded. Prior to construction, the land around the capitol building was called Brown's Bluff and it overlooked the center of town.
Many of the residents argued that the bluff was too far from the center of town and in 1876, when Colorado gained its statehood, construction of the capitol had still not begun. It wasn't until the mid-1880s that Denver's population grew enough to expand eastward.
After more people became interested in living on Brown's Bluff, the Capitol Hill Neighborhood attracted Denver's elite residents. Many wealthy residents constructed ornate mansions just east of the State Capitol. Lined up side by side, these mansions became known as Millionaire's Row.
For decades, Capitol Hill was home to the upper and middle class, however, after World War II, the neighborhood's demographics shifted as families left the area. Its popularity further suffered when the construction of Interstate 70 was completed, driving tourism away from East Colfax Ave. Without the middle class and tourism, Capitol Hill became popular with young bohemians.
A few of Capitol Hill's most famous residents include the writers, Jack Kerouac and Allen Ginsberg. Ever-changing, the bohemian vibes of the neighborhood have stuck around for decades. With a new era beginning, the history of Capitol Hill still stands out amidst the hipster and millennial residents that now live in the neighborhood.
Main Attractions in Capitol Hill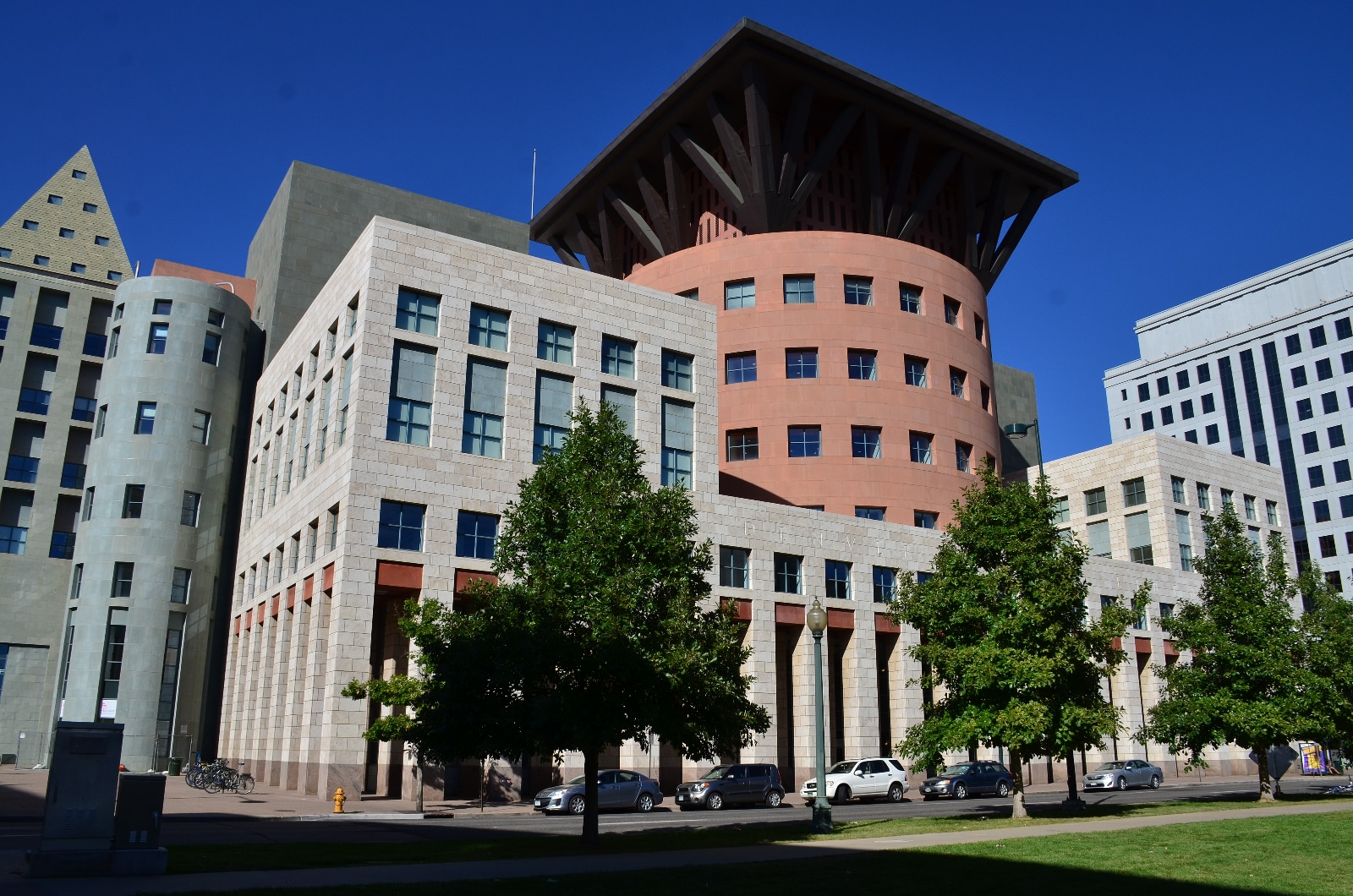 Capitol Hill isn't solely residential, as the area also attracts many tourists. Tourism in Capitol Hill is driven by the neighborhood's many attractions, which include the State Capitol, museums, Civic Center Park, 16th Street Mall Ride, and local shops. Capitol Hill's central location also means that tourists can easily hop to other downtown destinations or explore the greater Metro Area.
State Capitol Building
Standing proudly and gleaming with its gold-covered dome, the State Capitol Building is the top attraction in Capitol Hill. Outside of the building, there are a few art installations as well as markers indicating that you are exactly one mile (5,280 steps) above sea level. Tours inside of the capitol building are offered on a daily basis for free.
At specific times Monday through Friday, guides take visitors around inside of the capitol building. Tours are available on a first-come-first-serve basis and groups are limited to 20 people. To visit the building's dome, tourists will have to schedule a guided tour and will have to climb a series of 99 steps.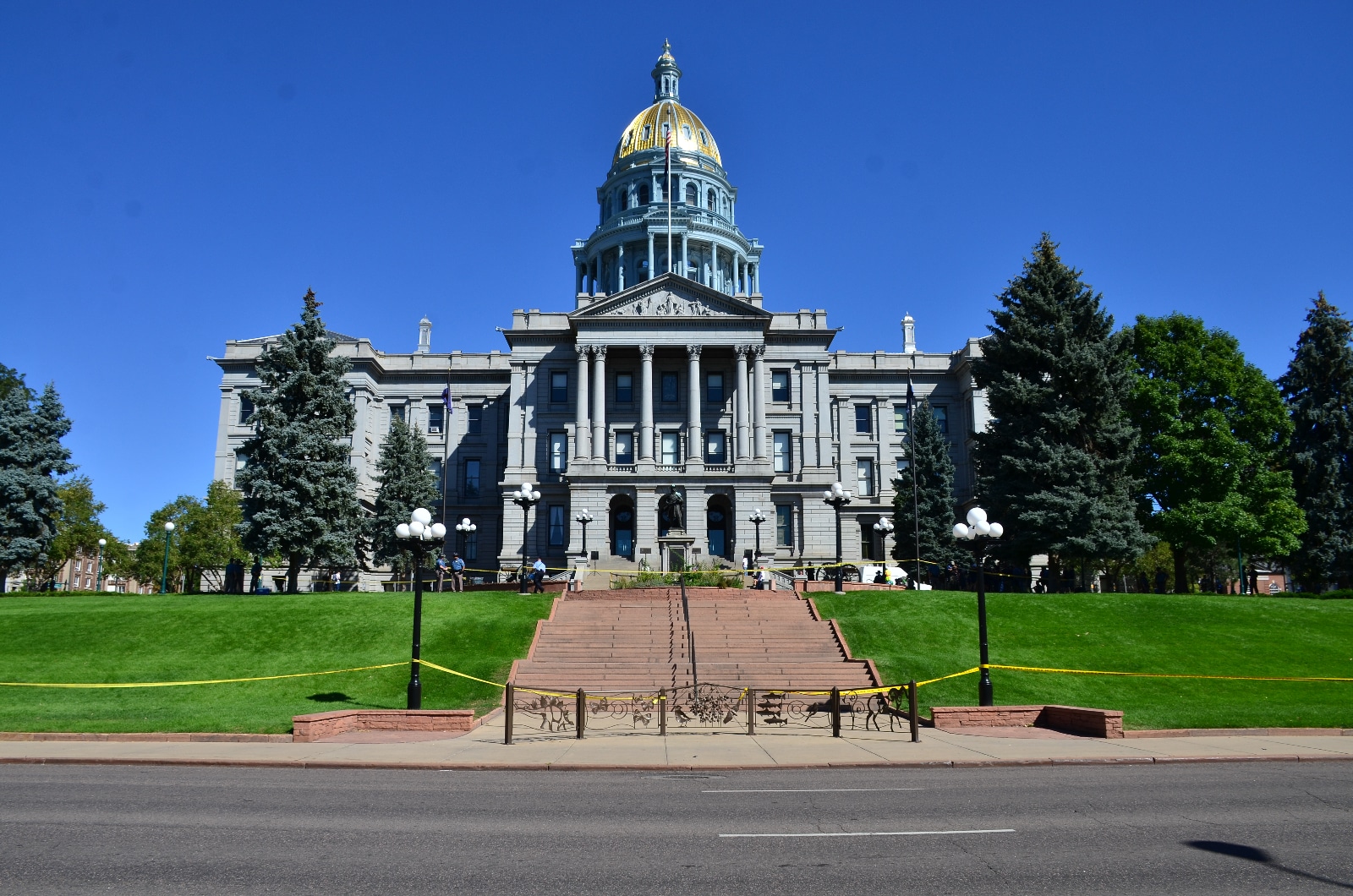 On some days, if a staff member is available, tours of the dome are offered at on a first-come, first-serve basis. Tourists hoping to see inside the State Capitol should be aware that the building is only open Monday through Friday and is closed on all state and national holidays.
Visitors should check the website of the Colorado General Assembly for a full schedule of when the building will be open throughout the year.
Denver Museums
An extension of Capitol Hill, the Golden Triangle was added in the late 1860s from land donated by various Denver residents, including John Evans who was the former territorial governor. Today, the Golden Triangle is a well-known as a museum district. Two of the most popular museums for tourists are the History Colorado Center and Denver Art Museum.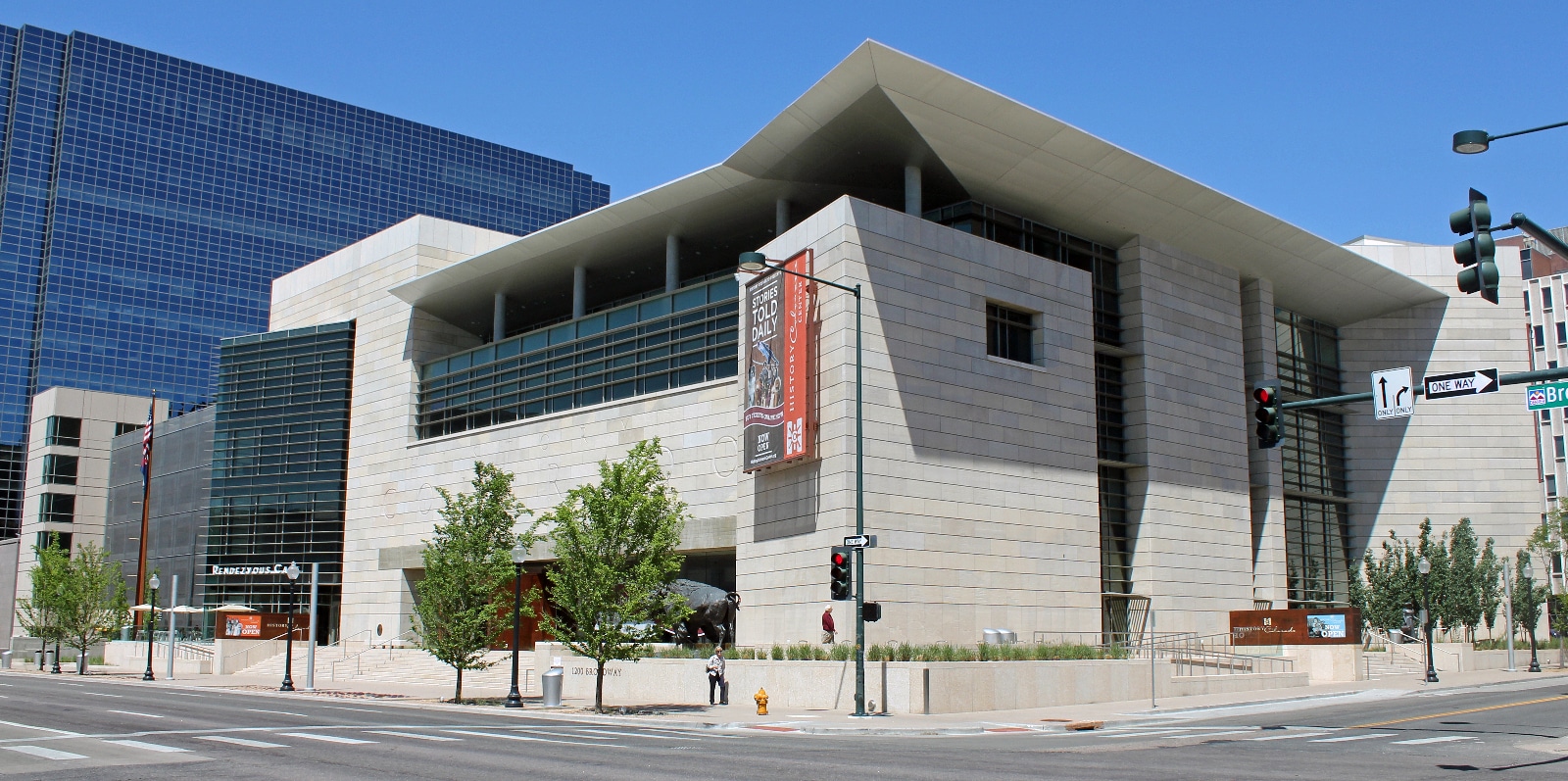 The History Colorado Center has more than 15 exhibits that have been designed for multi-generational audiences. With 4 floors of artifacts, art, and documented stories, the museum is the best place to learn more about the history of Capitol Hill, Denver, the state of Colorado, and the American West.
At the Denver Art Museum, or DAM to locals, tourists can get up close to exemplary works of art. Artwork in the museum is housed in two buildings and there are various exhibitions of permanent and temporary pieces. Many of the exhibits have a theme such as Indigenous, African, and global art.
A short distance from the Golden Triangle and just blocks away from Millionaire's Row is the Molly Brown House Museum. Once the private mansion of the famous "Unsinkable Molly Brown" who survived the Titanic ship disaster, the home has been converted into a museum.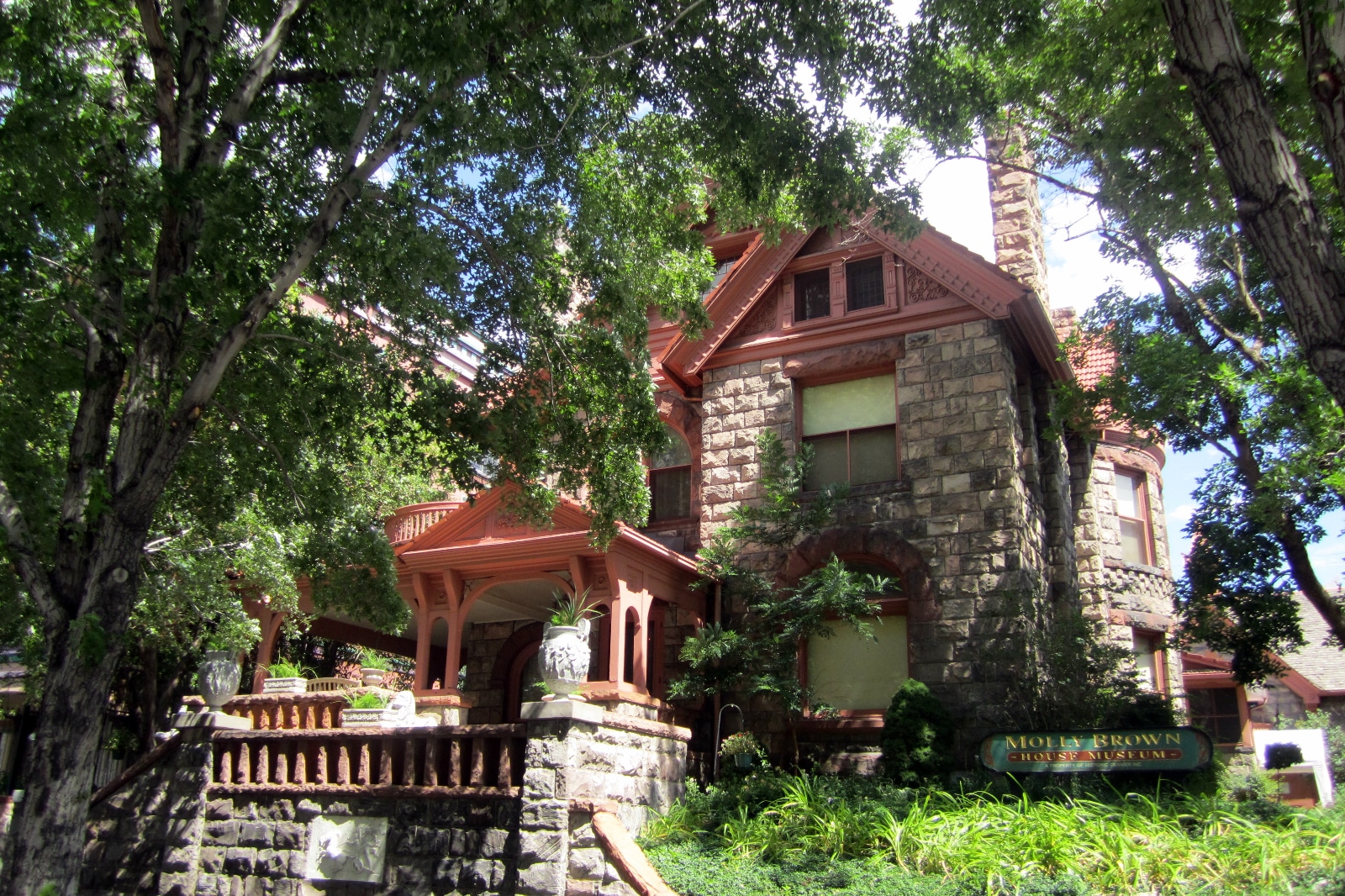 In addition to learning about Margaret "Molly" Brown, visitors to the museum can learn more about her influence in Denver. The museum is also one of the few historic Denver mansions that tourists are able to walk through without having to schedule a private tour.
16th Street Mall Ride
One attraction that begins in Capitol Hill and ends in Downtown Denver is the 16th Street Mall Ride. Free to use and operated by the city's RTD, the Mall Ride takes visitors through the downtown area and to the 16th Street Pedestrian Mall.
Picking up riders from Civic Center Station, just steps away from the State Capitol Building, the 16th Street Mall Ride stops every block on its way to its final destination, Union Station. Tourists can hop on and off the Mall Ride whenever they please and along the way, there are multiple attractions including shops and restaurants.
Civic Center Park
Across the street from the State Capitol Building, the Civic Center Park is a beautiful space that brings greenery to the city. The park is right next to the Denver Public Library, City and County Building, Denver Art Museum, and State Capitol. At the center of the park, a large stone archway leads visitors to some of Denver's best flowerbeds.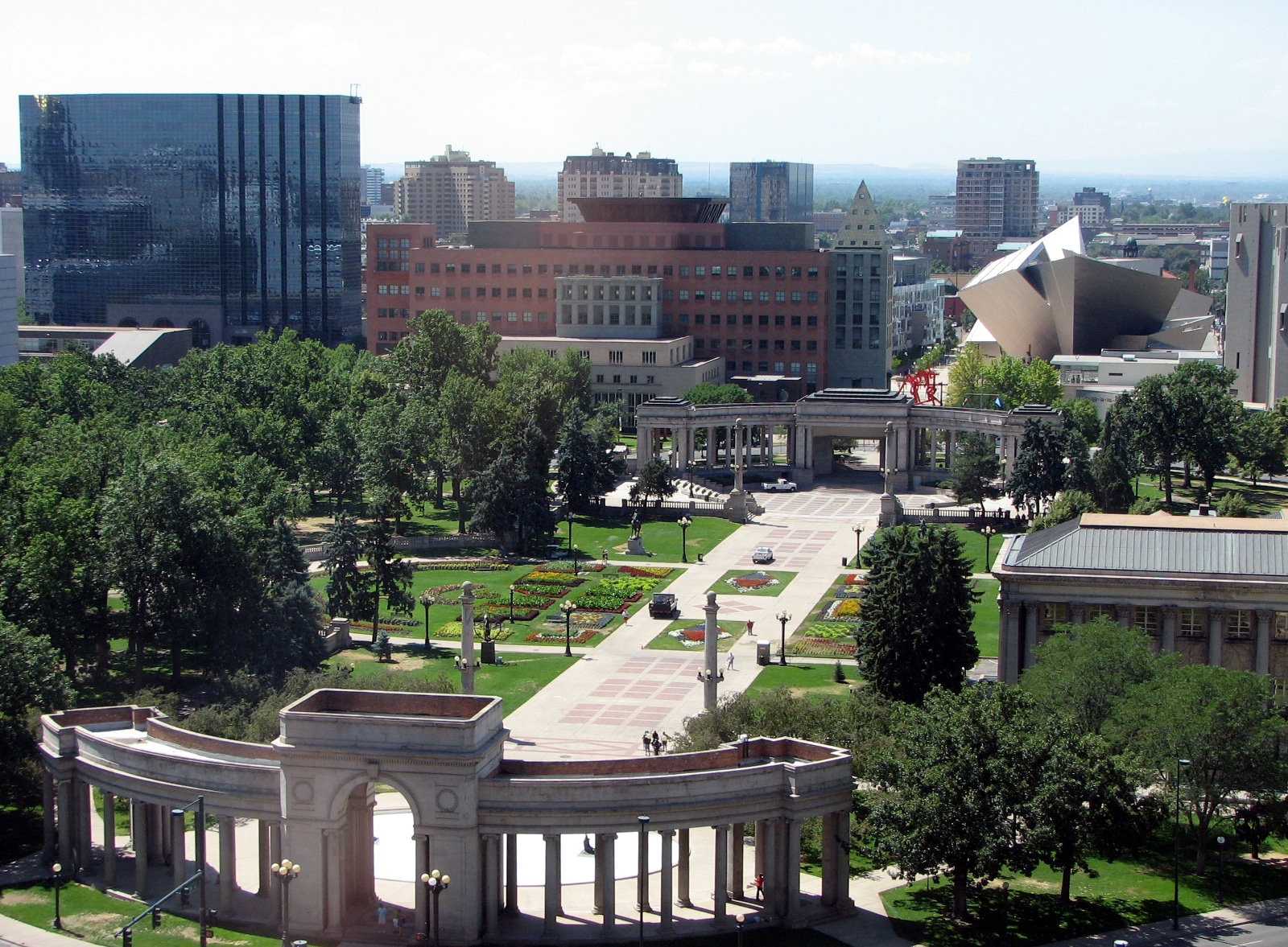 Covering many spaces in the park, the flower beds are planted and maintained by the City of Denver annually. At the far end of the park, away from the Denver Art Museum, there's a stone archway and fountain. The wide-open space and central location of the park makes it a popular destination for tourists, especially since plenty of festivals are held here.
Shopping
Flowing with the hipster vibe, there are many small shops situated on Colfax Ave in Capitol Hill. Many of the shops are quite eclectic and they sell a range of vintage, pre-owned, and novelty items. There are also a few markets in Capitol Hill that are great for stocking up on snacks and drinks.
One of the best music stores in Cap Hill is called Wax Trax Records. Filled with vinyl and CDs, the store sells items in used and brand new condition. Travelers that are searching for novelties should check out Talulah Jones or the Queen City General Store. For bargain shopping, Buffalo Exchange is the place to go.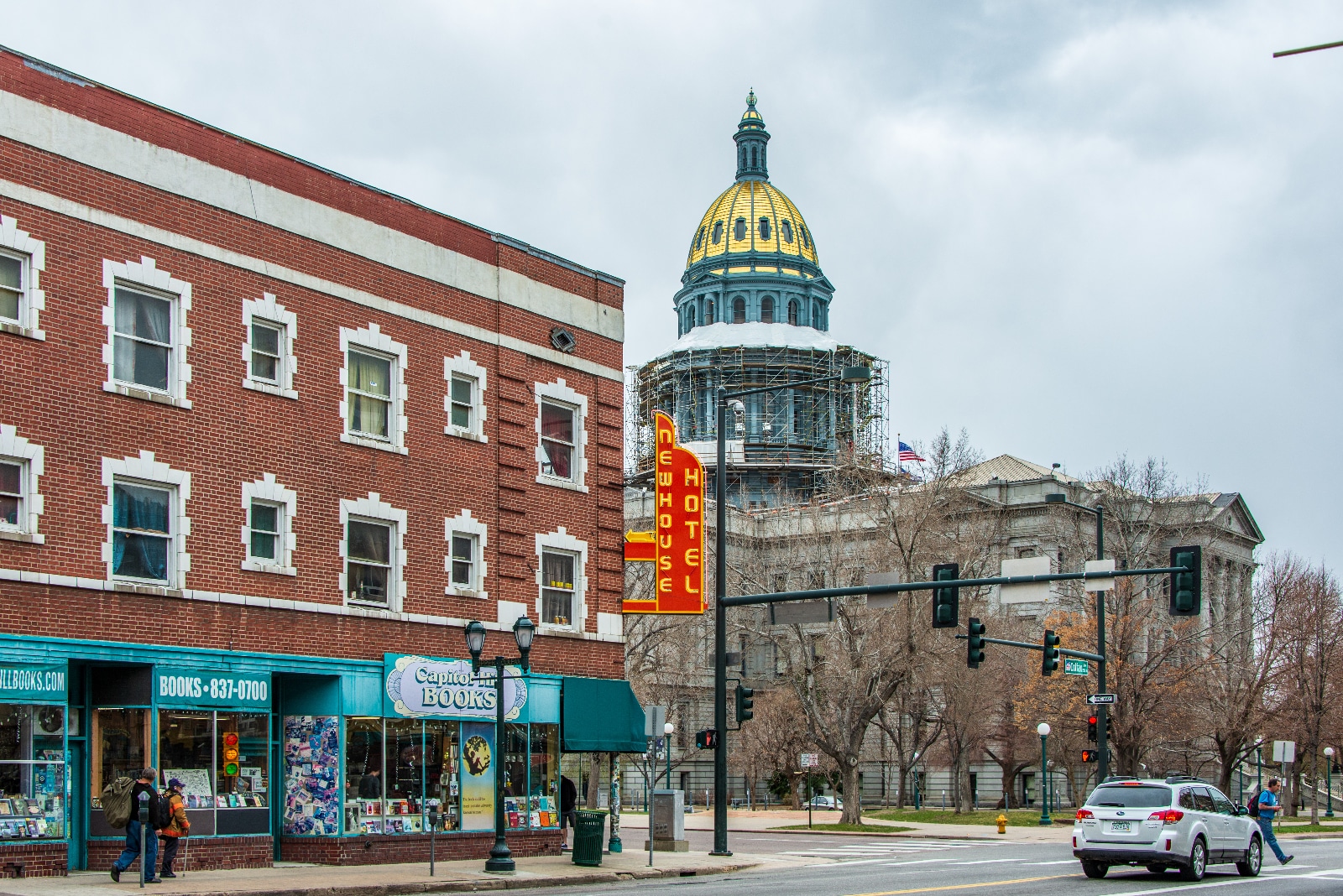 For food and drinks, tourists can shop at the Capitol Market or Argonaut Wine & Liquor. The Capitol Hill Market is close to the Molly Brown House Museum and it sells pre-made meals and a limited selection of groceries. At Argonaut Wine & Liquor, tourists will find a wide selection of booze.
Accommodations
When looking for a place to stay in Capitol Hill, location is important because most of the neighborhood is residential. Being close to Downtown Denver, the area can get noisy, especially around the boundaries of Colfax Avenue and Broadway. However, even with the city noise, some of the best places to stay in Capitol Hill are right in the heart of Denver.
One of the newest hotels in the neighborhood is called The ART Hotel Denver, Curio Collection by Hilton. Two of the more unique hotels, the Capitol Hill Mansion Bed and Breakfast Inn and the Patterson Historic Inn are in renovated mansions near Millionaire's Row.
The ART Hotel Denver, Curio Collection by Hilton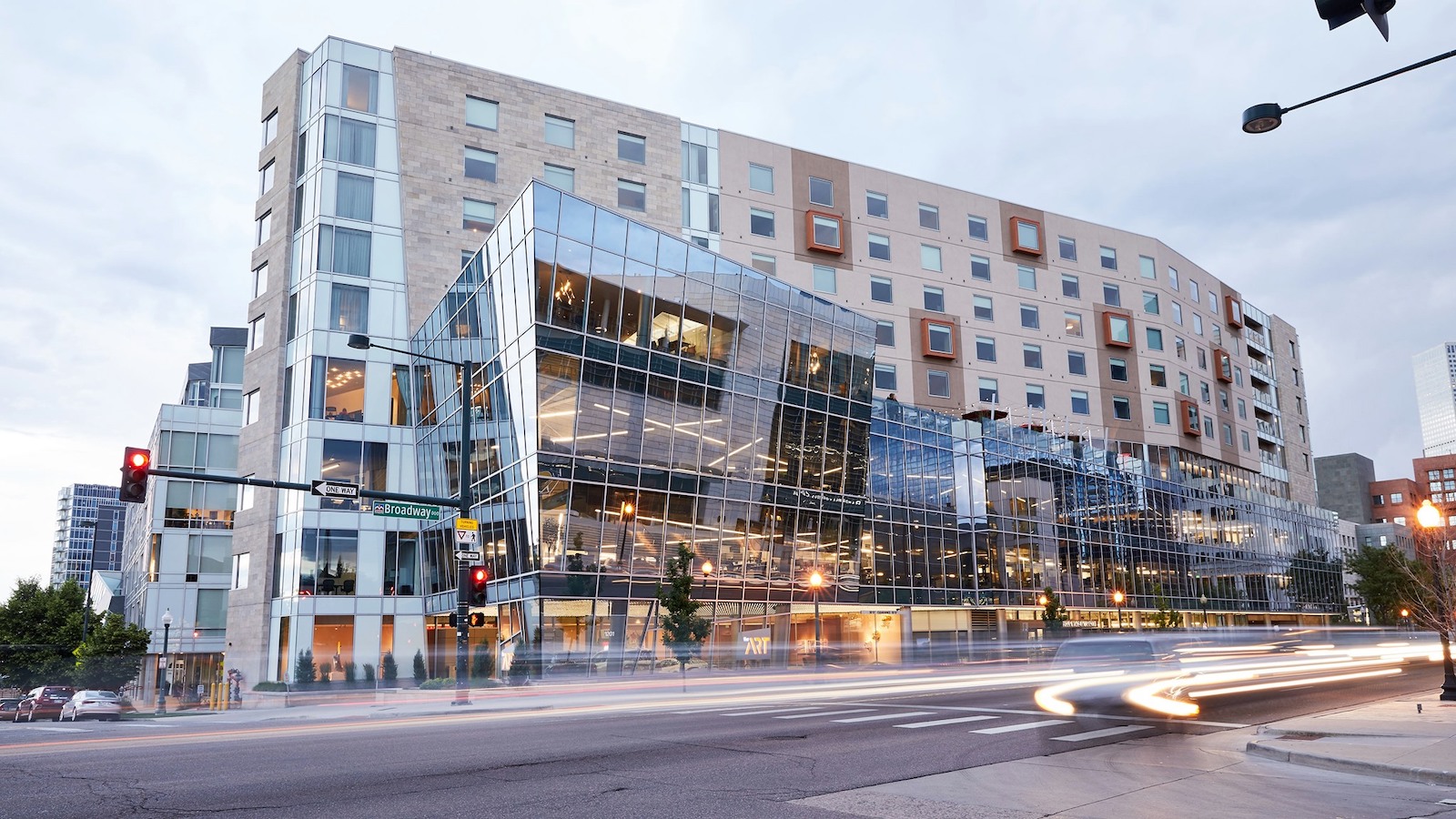 Overlooking Downtown Denver and the Front Range, The ART Hotel Denver is a unique property that is part of the Hilton's Curio Collection. Chic and modern, the hotel is just 6 minutes away from the Denver Art Museum. A large property, this Capitol Hill hotel brings art to its guests.
Installed throughout the common spaces and in the rooms are pieces of fine art. The lobby alone has an impressive light-art installation that runs 24 hours per day. Throughout the ART Hotel, there are 7 meeting rooms with modern art, a farm-to-table restaurant, a cocktail lounge, and an outdoor terrace. Guests will have access to free Wi-Fi and a 24-hour front desk.
Guest spaces at the hotel include airy rooms and full suites. TVs, coffeemakers, linens, marble bathrooms, and room service are available to all hotel guests.
Capitol Hill Mansion Bed and Breakfast Inn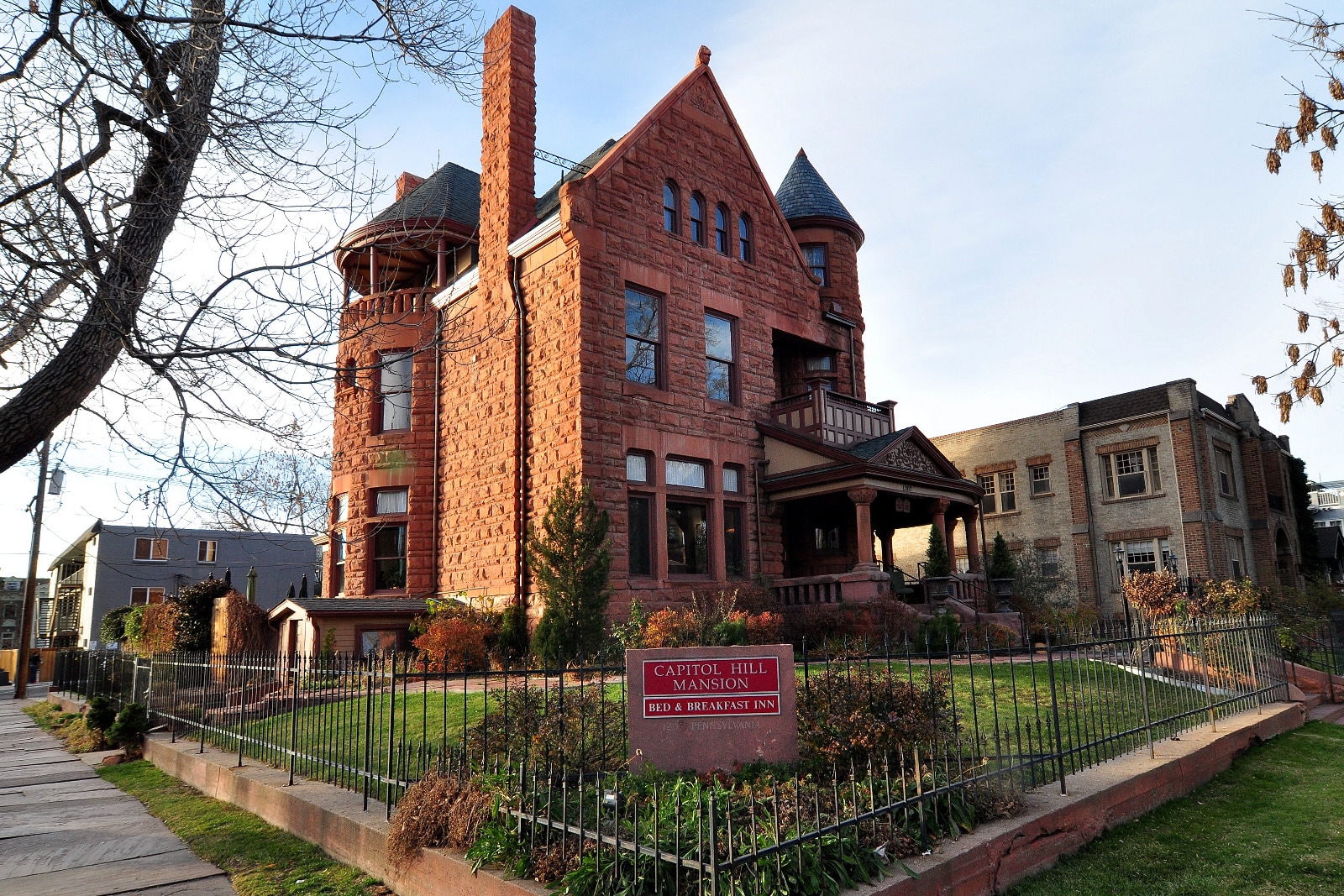 First opened in 1994, the Capitol Hill Mansion Bed and Breakfast Inn is a small property that offers 8 luxury guest rooms to tourists. Each room is themed after one of Colorado's wildflowers. Additionally, two of the rooms have been converted into large suites with balconies that are perfect for large families.
Providing full service, this bed and breakfast offers a variety of overnight packages including romantic getaways, wedding nights, and a themed "Discover Denver" package. Breakfast is served at the hotel from 7:30 am to 9:30 am.
Patterson Historic Inn
Another hotel set in a converted mansion is the Patterson Historic Inn. Highly rated as one of Denver's "best boutique hotels", the Patterson has 9 rooms that are themed to the likes of Marie Antoinette, DaVinci, Biltmore, Library, Gusteau, Royale, No.9, Chesire, and Prague.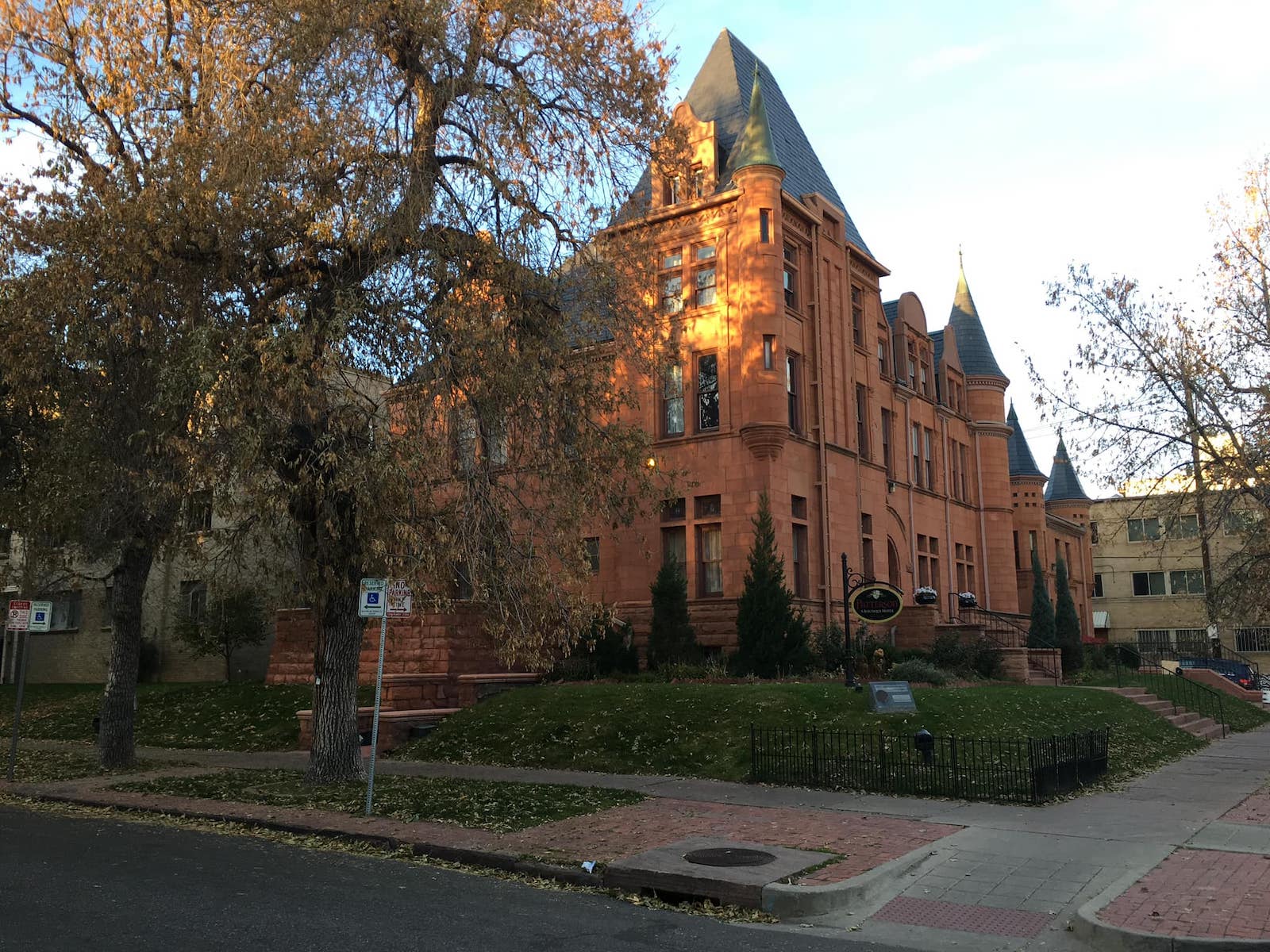 Shared spaces in the Patterson Inn include a sun deck, terrace, and garden. Breakfast is served on-site and for an additional fee, it can be brought to the room. Tourists should note that this hotel is not kid or pet friendly and all guests must be over the age of 18.
Dining
Similar to the hotels, many of Capitol Hill's best restaurants are located close to major streets that run through and around the neighborhood. From fine dining to casual eateries, there are plenty of places where tourists can grab a bite for breakfast, lunch, dinner, drinks, or coffee.
The best places to eat and dine in the Capitol Hill neighborhood are Mizuna, Pablo's Coffee, Potager, SubCulture, and The 9th Door Capitol Hill.
Mizuna – A fine dining establishment in Capitol Hill that's open Tuesday through Saturday for dinner service is Mizuna. The head chef of Mizuna, Frank Bonanno, has crafted a wonderful menu that combines his Sicilian roots with a New Jersey upbringing.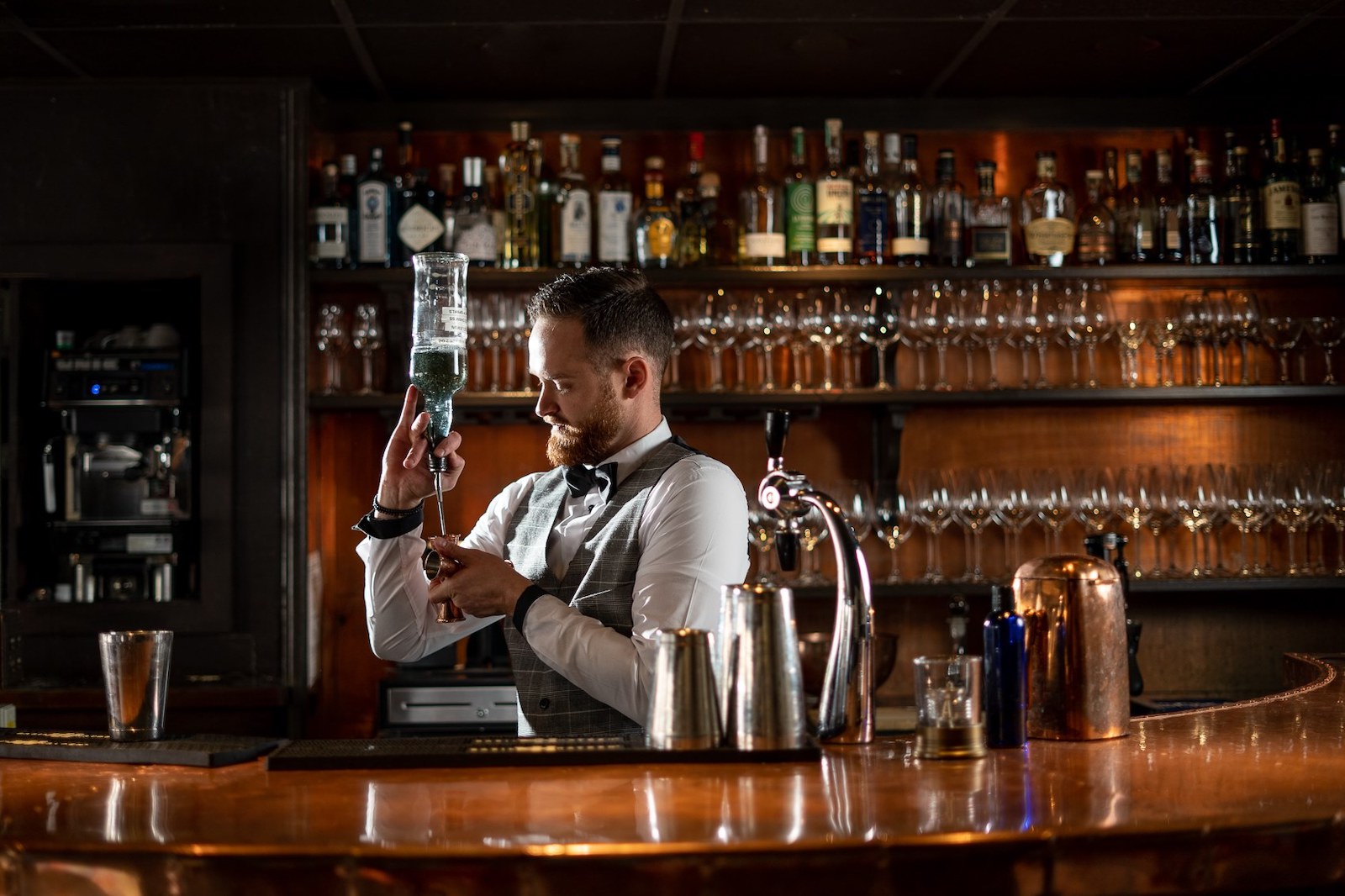 One of many restaurants owned by the chef in Denver, Mizuna changes its menu with the season and by month as new items come fresh to the market. Typically included throughout the year are fresh seafood, meat, and vegetable dishes.
Pablo's Coffee – Roasting a variety of beans from around the world, Pablo's Coffee is one of the best places in Capitol Hill to start your morning. Open daily this coffee shop has dine-in and takeout services. In addition to the fresh coffee, Pablo's sells tea and pastries.
Potager – Owned by a father and daughter duo, Potager has a market-fresh menu and full wine bar to appease hungry diners. Located on Ogden Street in Capitol Hill, the restaurant is situated in a historic building just a few streets away from the neighborhood's Downing Street Boundary.
Open Tuesday through Saturday for dinner, Potager offers dine-in, curbside, and delivery options. To ensure that all of their ingredients are market fresh, the menu changes each month. Overall, the food is typically described as New American.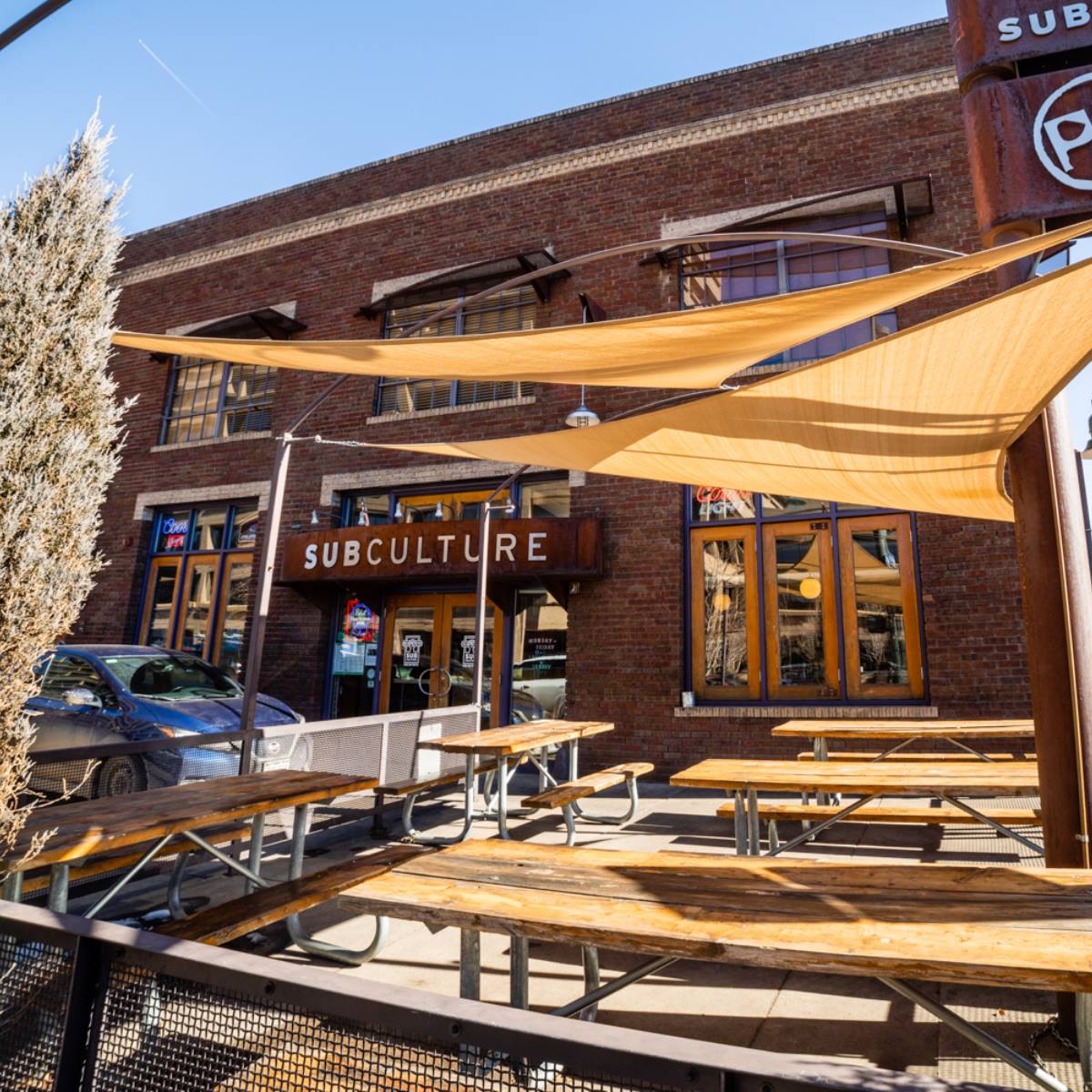 SubCulture – Much more casual, SubCulture has a large menu that features more than 50 types of subs and sandwiches. Guests can choose between meat and vegetarian options, as well as hot and cold dishes. Some of the best subs on the menu include slow-roasted Colorado beef with ingredients like bacon and blue cheese.
The 9th Door Capitol Hill – For happy hour and tapas, the best place to go is The 9th Door Capitol Hill. Serving a mix of meat and cheese boards, as well as paella and sangria, this restaurant has an intimate layout and dark interior. Diners can visit the restaurant in the late afternoon and evening, Tuesday through Saturday.
Special Events
Most of the special events that happen in Capitol Hill take place at Civic Center Park in front of the State Capitol. A few of the biggest celebrations include Cinco De Mayo, the Denver PrideFest, and A Taste of Colorado.
Cinco de Mayo is a big holiday for Capitol Hill and Denver's Latino community. First held in 1973, the event is held for 2 days. Promoting the "Celebration of Culture", festival-goers can join in tasting a variety of food trucks, listening to live music, participating in contests, and watching a parade.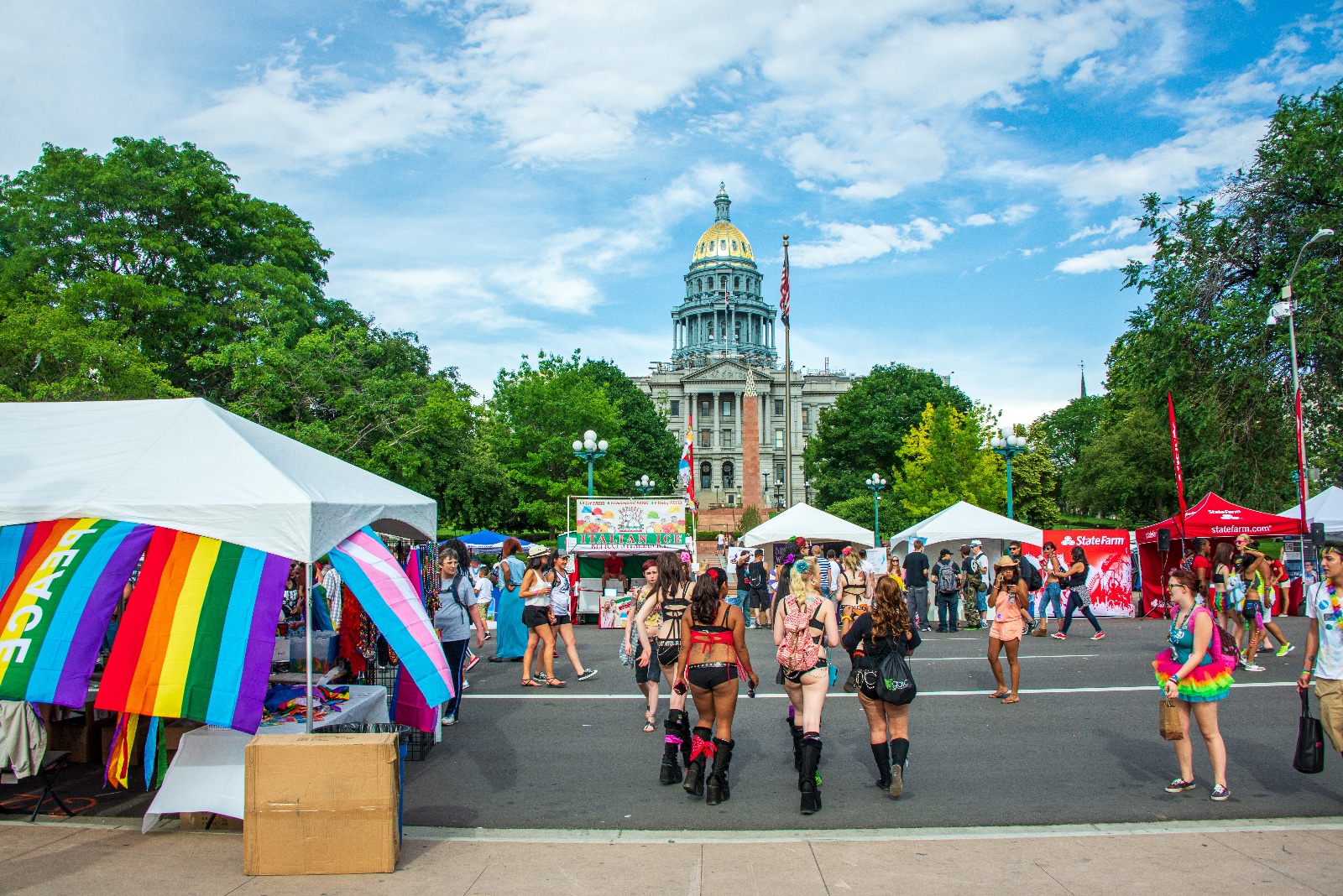 One of the nation's largest Pride Celebrations is held in Denver at the foot of the State Capitol. A 2-day event, the Denver PrideFest begins with a 5K run and parade. Hoping to bring people together in an inclusive space, the festival is held at Civic Center Park.
During Pride, 250 exhibitors descend on Capitol Hill serving food and beverages, hosting contests, and providing games for attendees. The Denver PrideFest is typically held towards the end of June, which is Pride Month.
Held over the Labor Day Weekend, A Taste of Colorado is another event that descends on Civic Center Park in Capitol Hill. With music, art, food, and games, the festival bids farewell to summer with grand displays. Typically, more than 500,000 people will participate in A Taste of Colorado and it is one of the busiest festivals in Capitol Hill.
Transportation
Even though Capitol Hill is mostly residential, this Denver neighborhood is fairly easy to navigate using public and private transportation. Towards the western boundary of Capitol Hill, many of the attractions, restaurants, and shops are within walking distance of one another.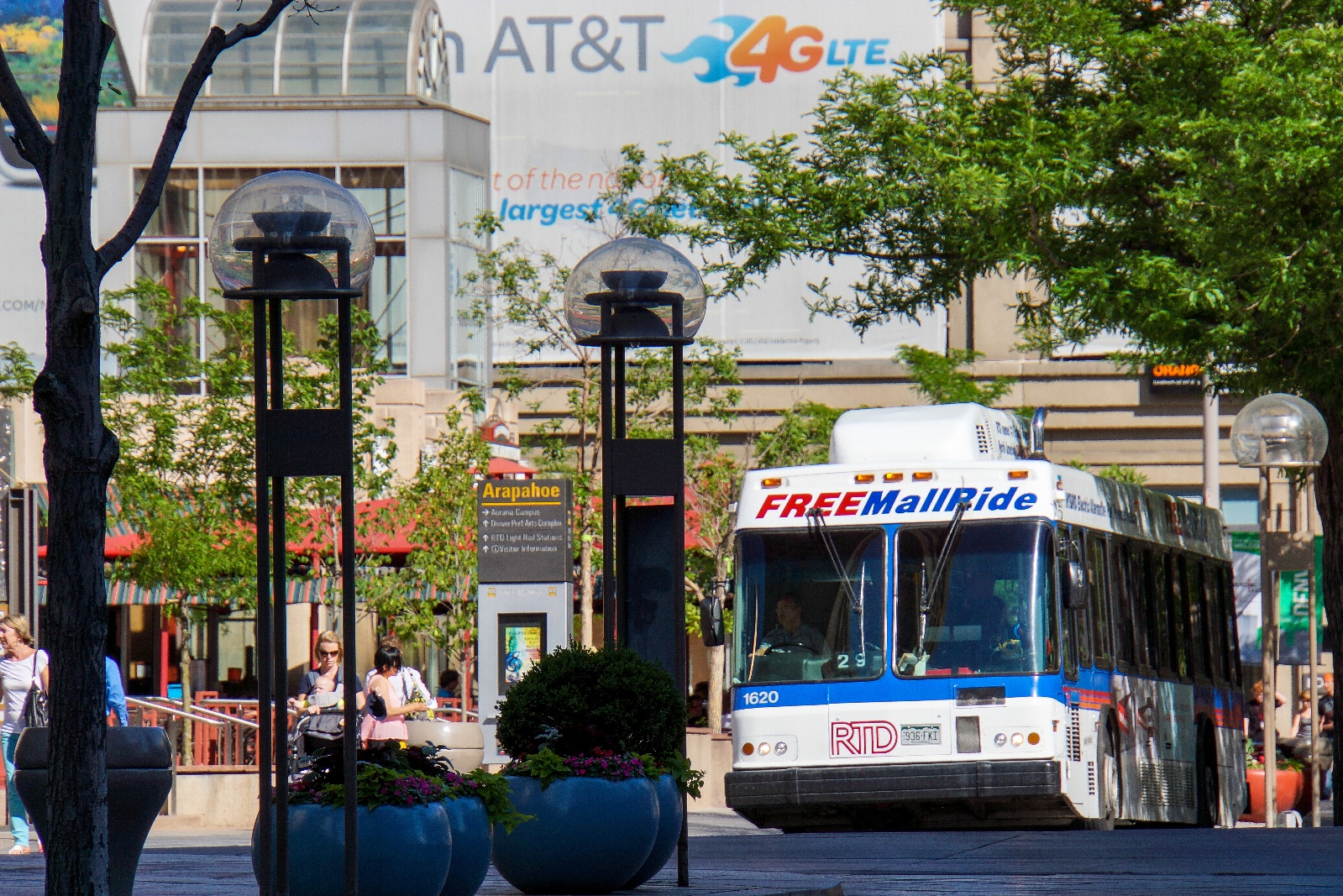 For tourists who want to catch a quick ride, transportation options include Uber and Lyft, scooter rentals, RTD buses, and the Mall Ride.
Uber and Lyft – Active throughout Denver, Uber and Lyft are very popular ride-sharing services in the Capitol Hill area. Tourists shouldn't have any problem arranging for a ride through the app as there are frequently many drivers in the area throughout the day and into the night.
Scooter Rentals – Another way to get around Capitol Hill by using a rideshare app is with scooter rentals. Companies like Bird and Lime offer electric scooters for eco-friendly transportation. Tourists can download the app and use the map to rent and find a scooter.
RTD Buses – Scattered throughout the neighborhood, there are numerous bus stations that are serviced by the city's Regional Transportation District (RTD). Fares for buses are affordable and buses typically arrive at a stop once every 10-15 minutes.
RTD Free Mall Ride – More than a tourist attraction, the RTD Free Mall Ride is great for getting around Downtown Denver. The last stop is Union Station, where you can be connected to major transportation lines run by the Light Rail and Amtrak. The Light Rail is especially useful as it can take tourists to and from Denver International Airport (DEN).