Black Mountain Colorado Dude Ranch provides you with an all-inclusive, adventurous, unique, and memorable western-style vacation. See how everything can be better at 8,200 ft as you get to have an enjoyable stay at Black Mountain. The family-run ranch offers pickup from Denver or Vail airport. They can also help you navigate your way to their ranch.
Summer Dude Ranch in McCoy
Upon arriving, the ranch will instantly give you the cowboy life vibe you seek from your vacation. The ranch is located north of Eagle-Vail on CO 131 and south of Steamboat Springs. Its northwest Colorado setting is prime for an Old West week of summer fun. They host weeks for adults only, and weeks for the family. The season runs from late May through mid-September.
You'll love their beautiful lumber cabins built on-site and made from local materials. Choose between standard lodging, a private cabin, or a premium private cabin, all of which are immaculate and true to their western theme. Their food is also to die for and they provide three scrumptious meals a day.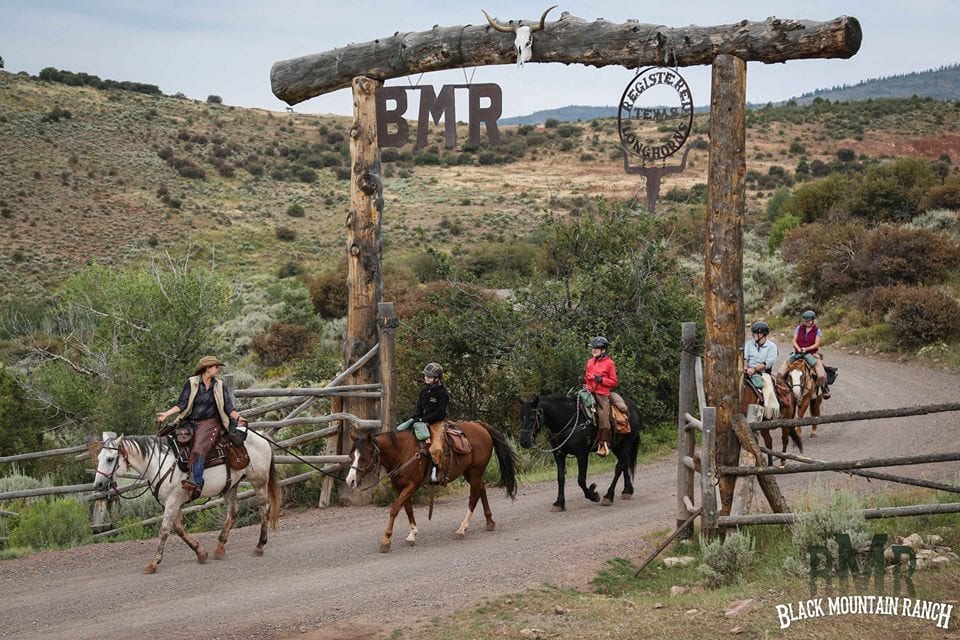 Each guest of age is assigned a horse, which you'll be using throughout your stay. You'll always have an awesome time while you're on the saddle, looking over the stunning horizon and feeling the relaxing breeze. Simply horseback riding is a soothing experience. Bond with your horse and everyone at the ranch, contributing to even more personal moments.
At the Black Mountain Ranch, there's so much to do. You can go fishing, whitewater rafting, skeet shooting, spend time with the ranch animals, swimming, cattle driving and so much more. All of the activities you do here are just what the doctor ordered: have fun with your family, just by yourself, or with a romantic time with your significant other.
They have programs for kids ensuring everyone will have a blast. Know what it's like to experience a true western lifestyle while having a blast and great experiences at the Black Mountain Colorado Dude Ranch. If it is the next perfect vacation that you seek, you now know where to go.
Details
Address: 4000 Conger Mesa Rd, McCoy, CO
Phone: 970-653-4226
Season: Late-May – September
Website: blackmtnranch.com