Flying with Vail Valley Paragliding offers panoramic views of the Vail Valley, Gore Range, New York Mountain Peaks, and Vail and Beaver Creek resorts. The company provides tandem flights, paragliding courses, as well as thermal and cross-country clinics.
Lessons are comprehensive and in-depth in nature, and the student-to-teacher ratio is relatively smaller to ensure maximum transfer of information. Courses are held in two sites, namely Bellyache Ridge, which is their year-round site, and Beaver Creek, which is their site for more advanced solo pilots and is only open during winter.
Paragliding in Avon
Tandem Paragliding – Experience over 2 hours of dancing with thermals while over 4000 feet above Vail Valley with one of their USHPA-certified tandem pilots. You might also get the chance to take pictures of local golden eagles flying around the area, so make sure to bring a camera.
Two-day Introductory Lessons – Suited for beginners, this course offers a simple yet hands-on experience of what paragliding has to offer. This includes at least two tandem flights, solo ground handling of the paraglider, and solo flights on their training hill.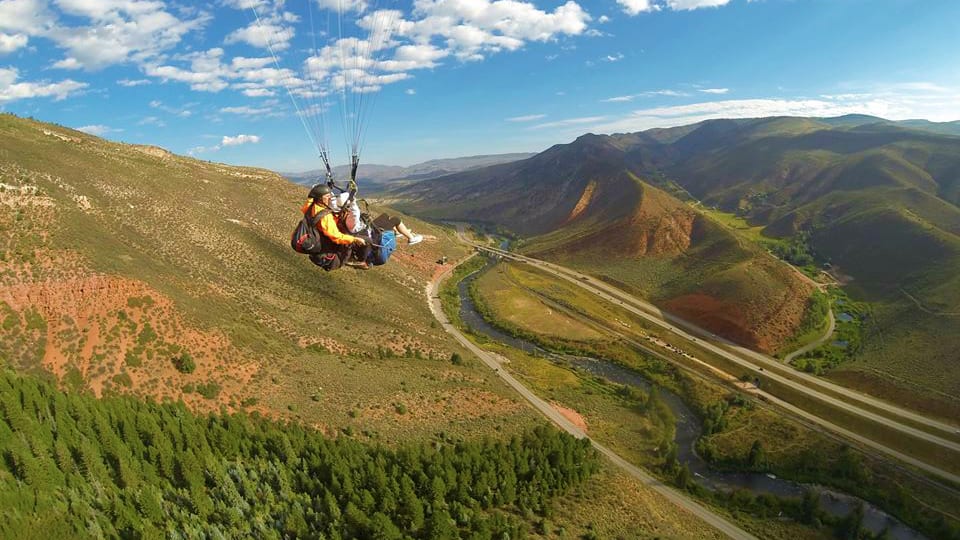 Five-day Course (P1) – A more advanced program that includes several tandem flights, use of paragliding equipment, and countless hours of solo ground handling the paraglider, as well as several solo flights on their training hill. There is also a 1500-feet flight by the 4th day.
Novice Certification Course (P2) – Their premier program for entry-level pilots. The program normally takes 14 flying days and requires at least 25 flights to complete, and culminates with getting a Novice Certification from the USHPA. P2 rating is a requirement in order to fly to different sites locally and abroad.
Vail Valley Paragliding courses are all radio-controlled, which means you'll be in contact with your instructor all of the time during the training, especially when you are already flying above the ground. For more information regarding their pricing and schedule, you may reach them through their contact details below.
Details
Address: 47 E Beaver Creek Blvd, Avon, CO
Phone: 970-845-7321
Season: Year-round
Website: vailvalleyparagliding.com