Learning to rise above the Aspen Mountains and soar like a bird is possible with the company of certified instructors from Aspen Paragliding. A premier paragliding school owned and operated by Alex Palmaz, they offer tandem flights, professional lessons, certifications, mountain, and thermal soaring clinics, as well as glider checkup and repair and accessory installation services.
Paragliding Flights & Lessons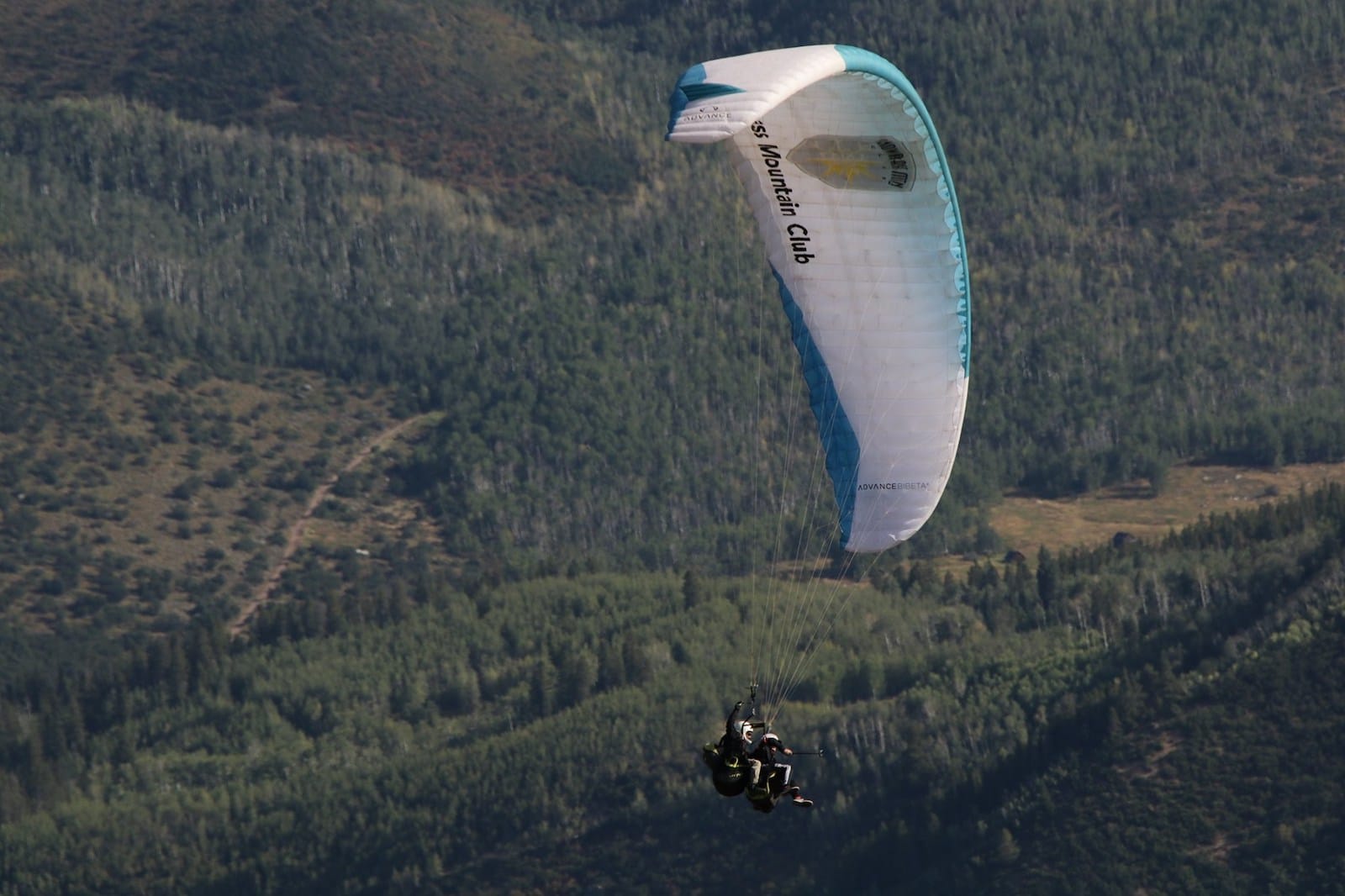 Aspen Paragliding is open for tandem flights during summer, winter, and fall seasons in different schedules. The earliest schedule during summertime starts at 6:45 AM and has 2-hour intervals. Lessons start at 8:30 AM during the winter and fall seasons. A Foot Pass (Aspen) or Ski Pass (Snowmass) is necessary for all winter lessons.
Private lessons are also offered as well in all months of the year, except July and August. The Aspen Paragliding uses local teaching sites with the help of other companies and organizations such as the Aspen Skiing Company, the US Forest Service, the City of Aspen as well as Pitkin County.
Details
Address: 426 South Spring St, Aspen – summer location
Phone: 970-925-6975
Season: Year-round
Website: aspenparagliding.com