One of Metropolitan Denver's prized trails in their acclaimed linked trail systems is the Sand Creek Regional Greenway. It's a wilderness in the city, a beautiful urban greenway trail in the Central Park neighborhood that connects High Line Canal Trail and South Platte River Greenway. It's open to both hikers and bikers.
Hiking the National Recreation Trail
Sand Creek Regional Greenway was officially opened in 2002 and ten years later, it was designated as a National Recreation Trail. It is 13.50 miles long, paved, and completely flat. Various activities like hiking, bicycling, skating, nature viewing, and horseback riding are enjoyed on the trail.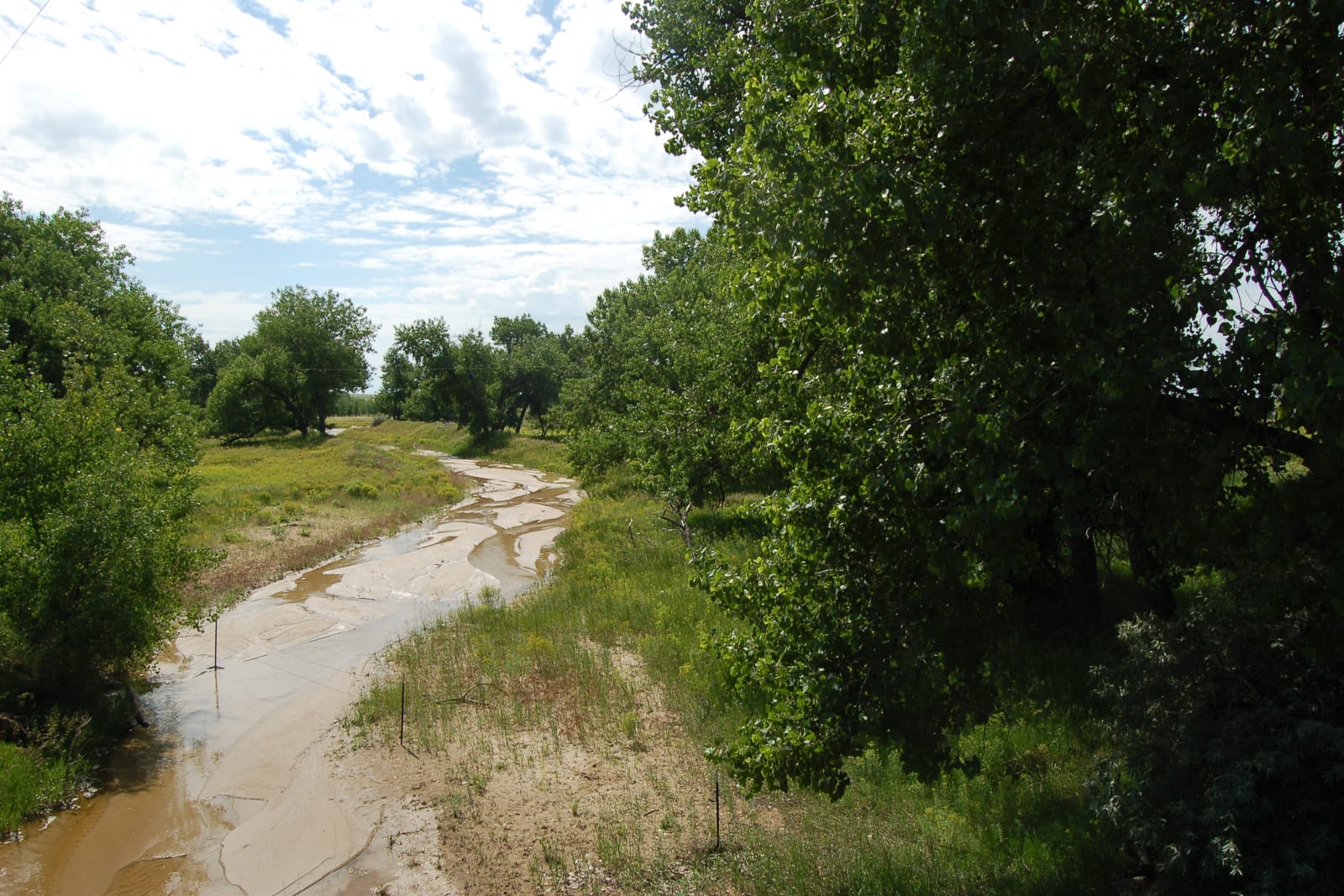 The trail traverses from the west in Commerce City to the east in Aurora while navigating the northeast Denver area. In Commerce City, there are two trailheads to access the trail- south of Interstate 270 on York Street and 64th Avenue and Dahlia Trailhead at Sand Creek Drive and E. 56th Avenue. For this article, let's begin at 64th Avenue/York Street.
National Recreation Trail Route
Parking is at 60th and York along the South Platte Greenway. Follow South Platte Greenway until the bridge crosses South Platte River. Turn right and cross the bridge to access Sand Creek Regional Greenway. Follow the trail and turn right at Burlington-O'Brian Canal then ahead, turn left over the canal.
Continue on the trail as the industrial character of the surroundings change, first by passing along a Pepper Riparian Area and through Commerce City Wetland Park.
Onwards, cross a bridge at Wetland Park then turn left and stay on the trail until 47th Avenue Drive at Denver. Continue on the trail as it passes through tunnels under I-70. Cross the I-70 bridge ahead and continue traversing the trail until Central Park Boulevard and through Central Park Runway Tunnels.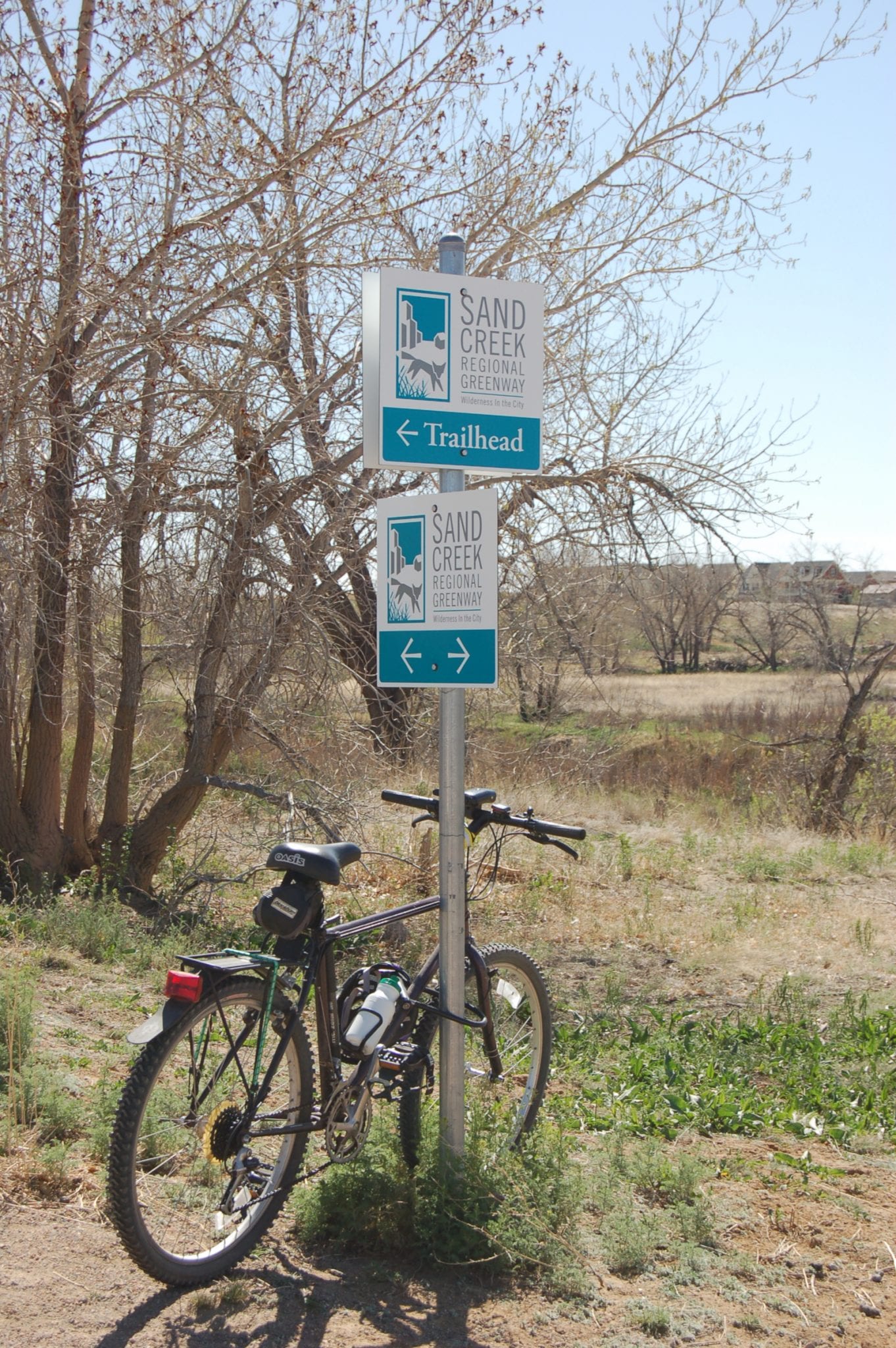 Ahead is the Smith Road Trailhead. Turn south to head to Westerly Creek North Park and to Havana, passing The Urban Farm at Central Park. The trail then goes under Havana. From the underpass, follow the trail all the way to Peoria. You'll enter the trail's Aurora section as you go towards another underpass at Peoria.
Continue to Sand Creek Park up to Colfax Avenue then go under I-225. Follow the trail until Sable, Chambers, and Star K Ranch to Airport Boulevard. Turn right to the junction of High Line Canal Trail where Sand Creek Regional Greenway ends. You can also access Sand Creek Regional Greenway near the Wetlands Park, the Urban Farm, at Sand Creek Park, and at Star K Ranch.
Sand Creek Regional Greenway trail is open every day for free. It is wheelchair accessible and also open for leashed dogs. Do not forget to bring plenty of water to keep you hydrated and wear sunscreen or a hat to shield you from direct sunlight in open spaces.
Getting There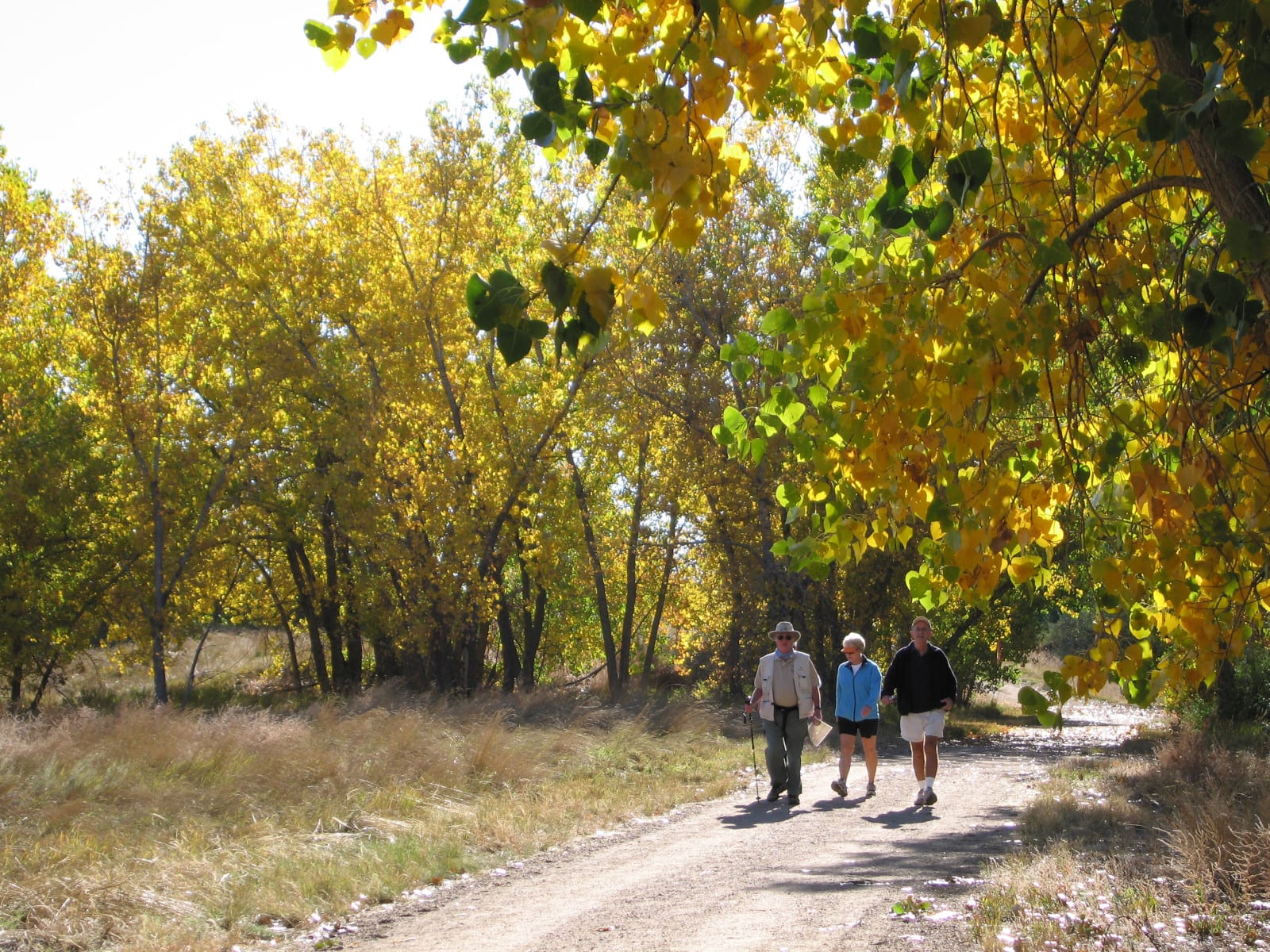 From Denver, Get on Interstate 25 North from Speer Boulevard. Follow Interstate 25 North and take exit 215 for 58th Avenue. Continue on East 58th Avenue and turn left onto York Street.
Details
Address: 7350 E. 29th Ave. Suite 300, Denver, CO 80238
Passes through:
Phone: 303-468-3263
Season: Year-round
Website: sandcreekgreenway.org