A hike highlighted by marvelous views of nature and exciting activities is made certain at West Lost Trail Creek. It's a beautiful backcountry-type trail that was designated as a National Recreational Trail in 1979.
Ever since, adventure-driven travelers, hikers, bikers, horse riders, and even campers flock to the area for an unforgettable outdoor experience that is closest to nature.
Biking, Hiking, and Horseback Riding
West Lost Trail Creek National Recreation Trail is 7.5 miles long one way with a trail difficulty of moderate to difficult depending on your skill level and experience. It is a moderately-trafficked trail that begins at the Forest Trail and ends at the Continental Divide National Scenic Trail.
National Recreation Trail Route
Start the hike at the Lost Trail trailhead parking area. Follow the trail for 1.75 miles until you reach the junction of West Lost Trail Creek and Lost Trail Creek. The trail for West Lost Trail Creek National Recreation Trail begins here. Follow the west side part of the creek while gradually climbing on the aspen patches. The trail will be in parallel to the creek bottom for another 4 miles.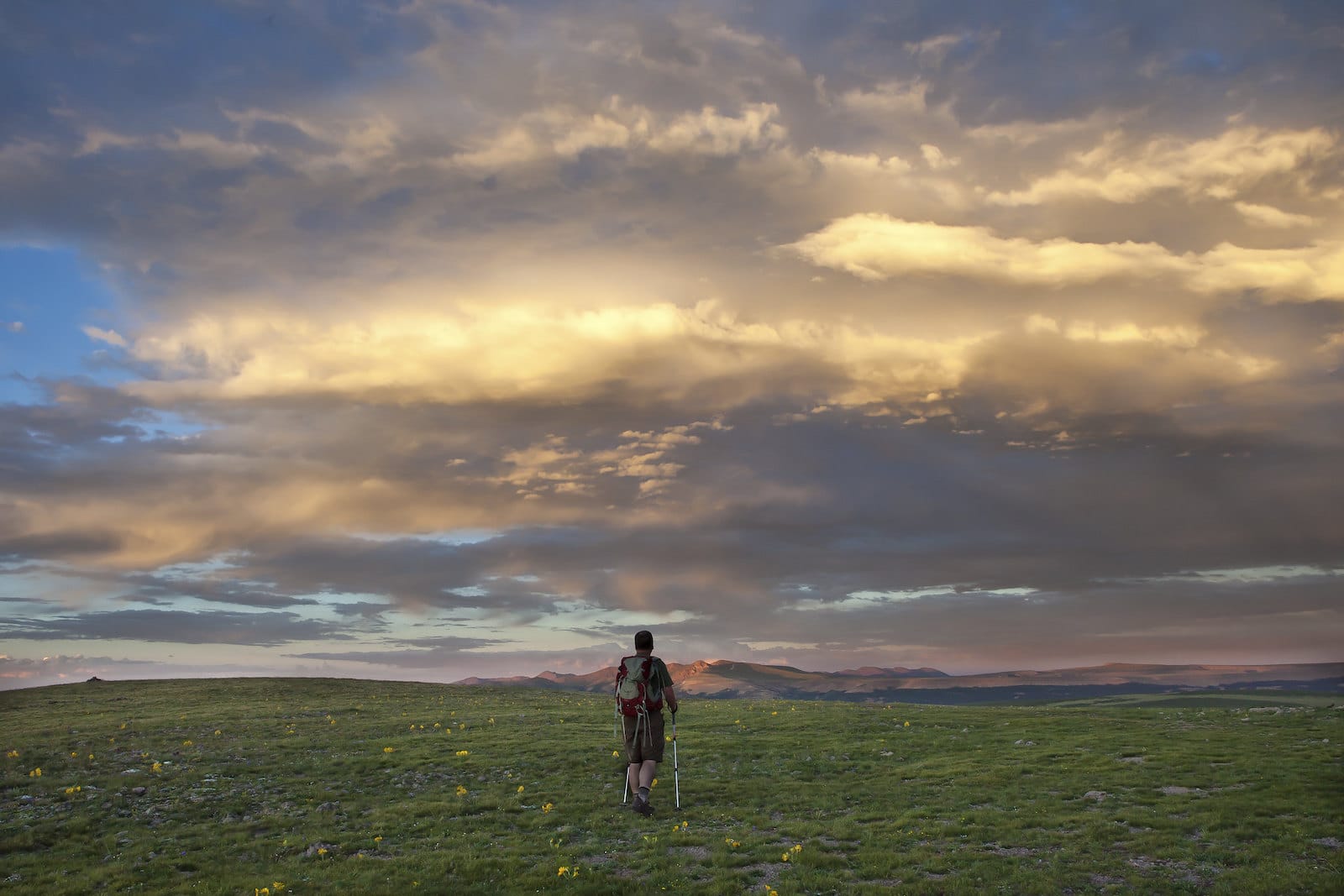 Continue ascending towards the head of West Lost Trail Creek drainage. An additional 1-mile climb will lead to the Continental Divide Scenic Trail. Be careful and ready your strength as the last 0.5 miles to Continental Divide is undefined and needs a sharp and steep climb. Don't worry, the wonderful views of the Pole Mountain in this area will make all the effort worth it.
You can also occasionally see bighorn sheep along Pole Mountain, while domestic sheep are seen grazing along Continental Divide. While navigating the trail, pay close attention to the post markings, stock boundary signs, and cairns to be able to follow the trail easier. West Lost Trail Creek also provides the shortest access to Cataract Lake from the Rio Grande River Drainage.
For those hoping to camp, Lost Trail Campground is located Southwest of Creede on Forest Road 520. There are also good camping places available in the upper 4 miles of the trail. Keep in mind that the trail is muddy during the rainy season so it's best used from May to September.
Tips for West Lost Trail
Bringing dogs is allowed but always remember to keep them on leash. Fishing is also a good activity to add here. Since there are no potable water sources along the way, hikers are highly encouraged to bring their own water. There is no entry or parking fee required and Jeeps and ATVs are strictly prohibited.
Getting There
From Creede, travel 20 miles South West on Highway 149. Turn left and travel 16.5 miles on Forest Road 520 to the Lost Creek trailhead. Hike for another 1.75 miles, the West Lost Trail starts there.
Details
Address: Creede, CO
Phone: 719-852-5941
Season: Year-round
Length: 7.5 miles
Website: fs.usda.gov/…