Hit two birds with one stone by accomplishing a strenuous trail and by visiting two of Ouray's marvelous and historical two-hundred-year-old mines. The abandoned mines are beautiful, but the narrow ledges leading to them are wonderful proofs of Colorado's past miners' determination and resilience.
Bear Creek Trail was designated as a National Recreation Trail and an especially scenic trail in 1979 because of its impressive nature and eye-catching views. This backcountry, greenway type trail is 4 miles long beginning from its trailhead at Highway 550 by Bear Creek Falls to the Yellow Jacket Mine.
National Recreation Trail Route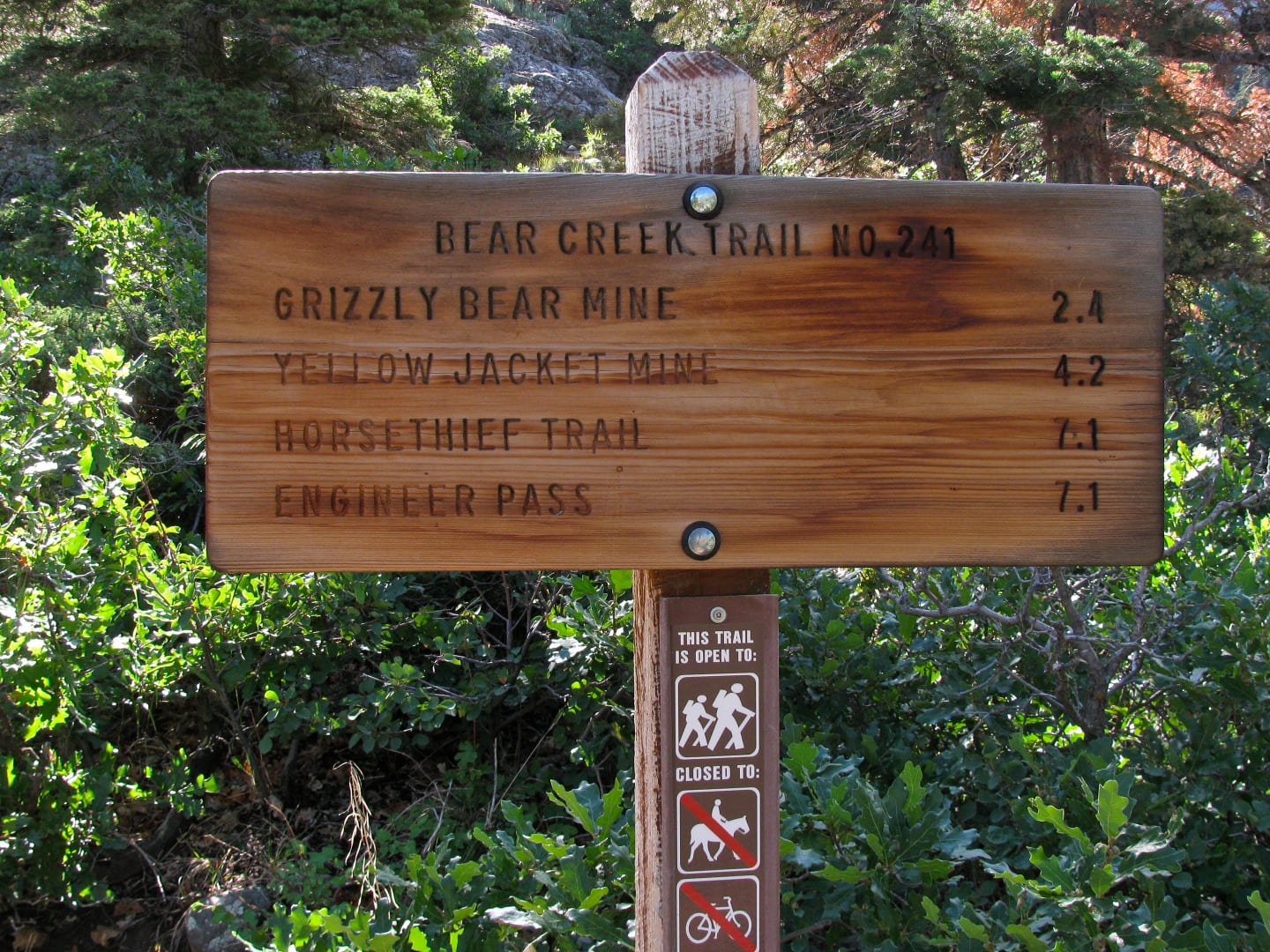 From the trailhead, begin a series of fairly steep switchbacks along the ledges of the cliff just above Bear Creek and gain 1000 feet in elevation after almost a mile. The overlooking view to Mt. Sneffels and Uncompahgre Gorge will make your initial climb worthwhile. The trail will ease up near the Bear Creek drainage.
Continue traversing the canyon's narrow ledge until you pass over another rocky drainage. 2.2 miles from the trailhead and now 1,560 feet above the ground, the remains of the Grizzly Bear Mine, an abandoned shed, rusty mining equipment, and some collapsed buildings, will lie on site. Continue ahead on the trail through a recurring conifer and aspen forest.
Slightly after crossing a narrow stream a half-mile after Grizzly Bear Mine, you will pass through a beautiful wildflower meadow.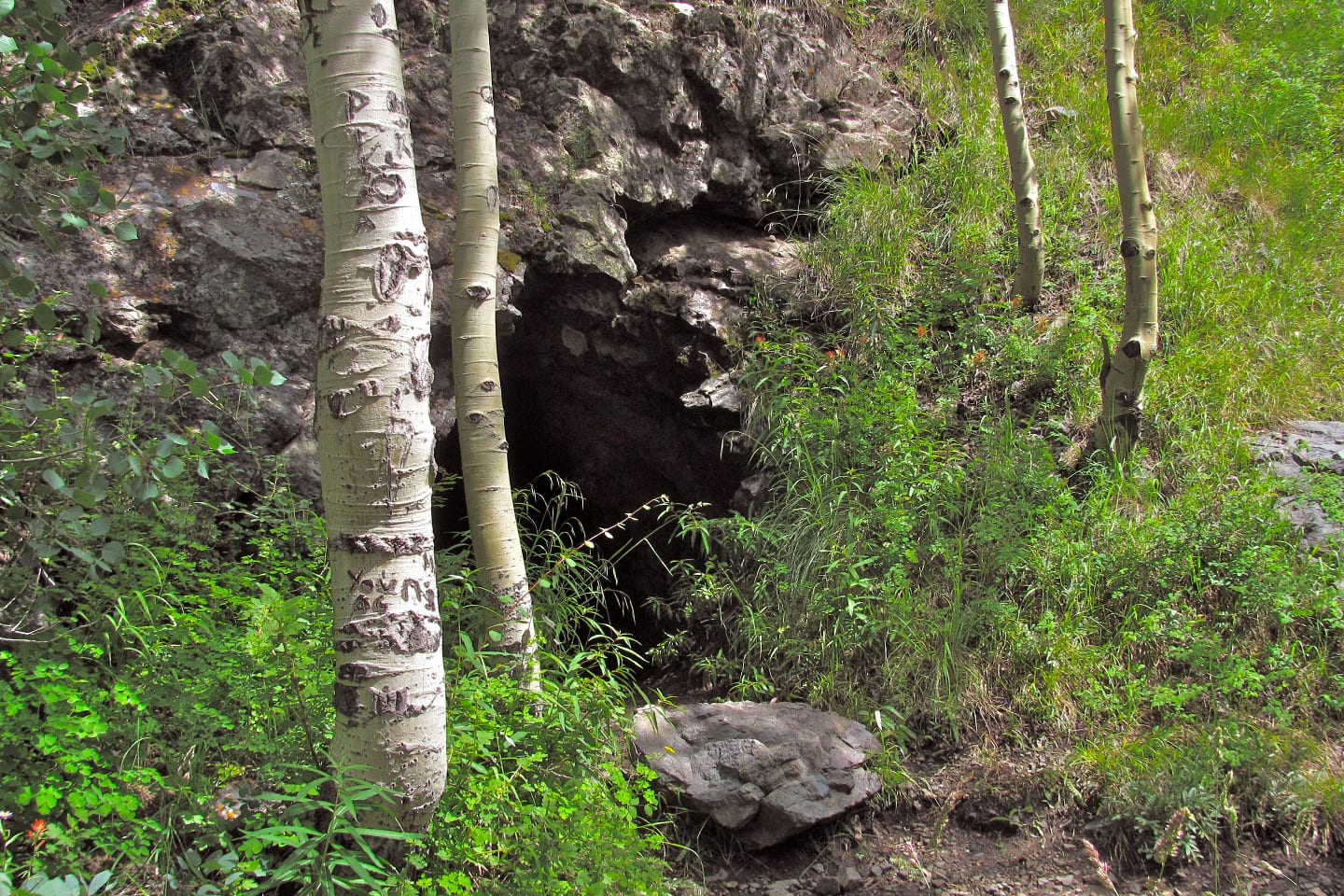 An intermittent show of meadows and trees with some few switchbacks in a continuous moderate climb will continue until the Yellow Jacket Mine. Now you're 2,660 feet and 4 miles up the trailhead. The Yellow Jacket Mine is surrounded by mine remains scenic abandoned structures and a picturesque view of the Mt. Sneffels range on the west.
This point is the perfect spot to wrap up a day hike and return back to the base. It will take 4 to 5 hours to complete the hike. For those who wish to continue, there are trail forks on the Yellow Jacket Mine. Follow the south fork to reach the Engineer Mountain Pass and the north fork to the Horsethief Trail.
Tips for Hiking Bear Creek Trail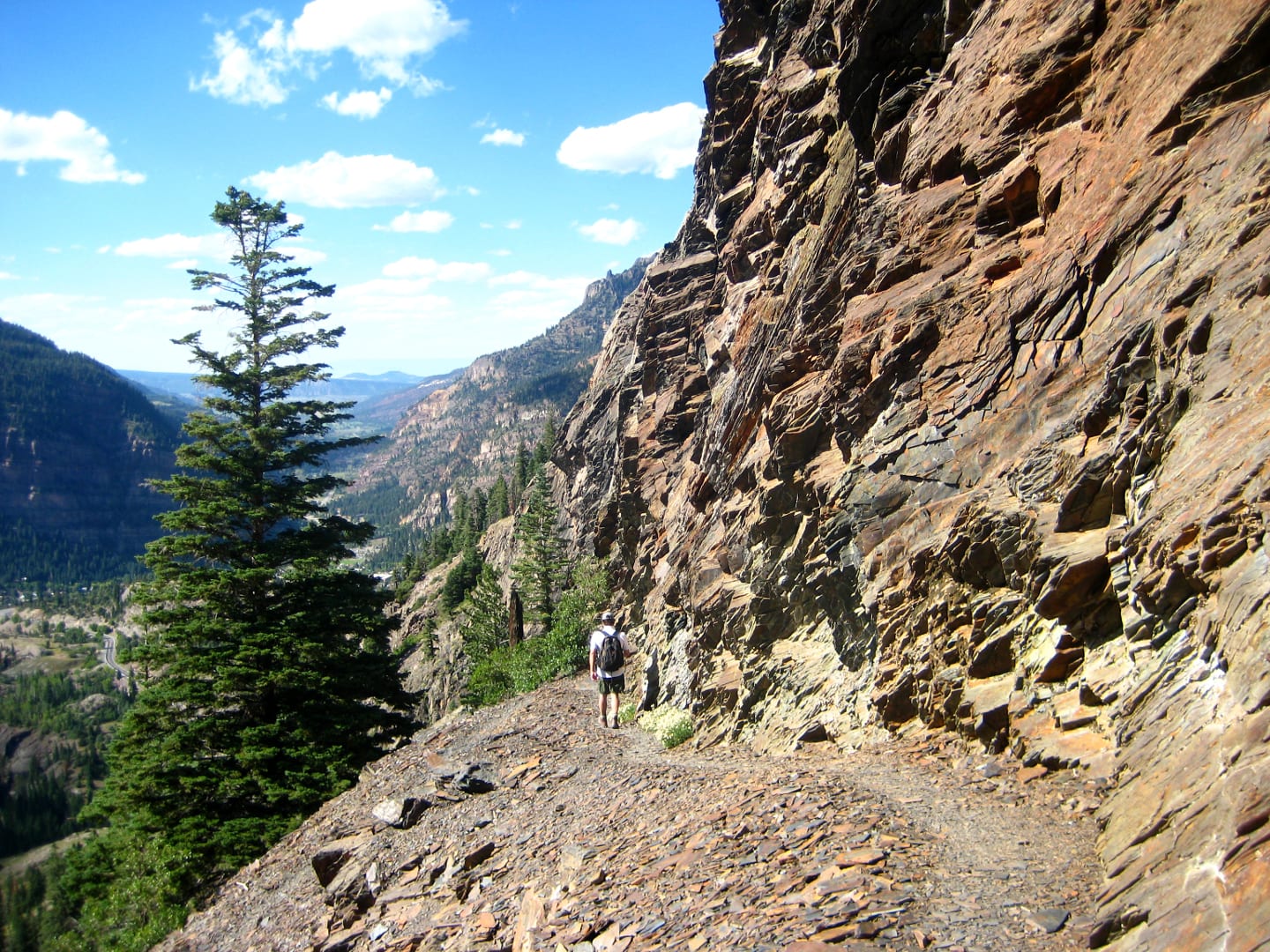 Extra care and caution must be done while hiking Bear Creek National Recreation Trail. There are various long, narrow, and extremely high cliffs with steep drop-offs along the way. For this reason, dogs are not recommended during the hike though they are allowed but must be kept on leash.
Bear Creek National Recreation Trail is not just all thrill and history, but also a well-preserved wildlife area. Aside from the intermittent forest, meadows, wildflowers, and alpines, you'll go through, mule deer, elk, bighorn sheep, and black bears also frequent the area.
Note that it is best to visit the trail from June to September, so the winter snow has time to melt. Enjoy your hike!
Getting There
Travel two miles south of Ouray on Highway 550. The trailhead parking lot lies on the east side of the road immediately after passing south a small tunnel. The main trailhead however begins on the opposite side. Take caution in crossing Highway 550.
Details
Address: Highway 550, Ouray, CO
Season: June-September
Length: 4 miles (to Yellow Jacket Mine)
Time: 4-5 hours up and back
Website: fs.usda.gov/…