If you are in search for perfect trails to skate or ski in regardless of your ability or experience, the Aspen Cross Country Center is waiting for you. Considered as the sole full service cross country ski and snowshoe center in Aspen, it's conveniently situated at the center of the Aspen Snowmass Nordic Trail System.
Locally owned by Ute Mountaineer, the Aspen Cross Country Center is also the ideal place to winter walk with your furry best friend. Expect two fully-outfitted cross country centers that offer a full rentals suit, equipment, lessons, and sixty kilometers of complimentary trails waiting right outside your door.
Cross country skiing and snowshoeing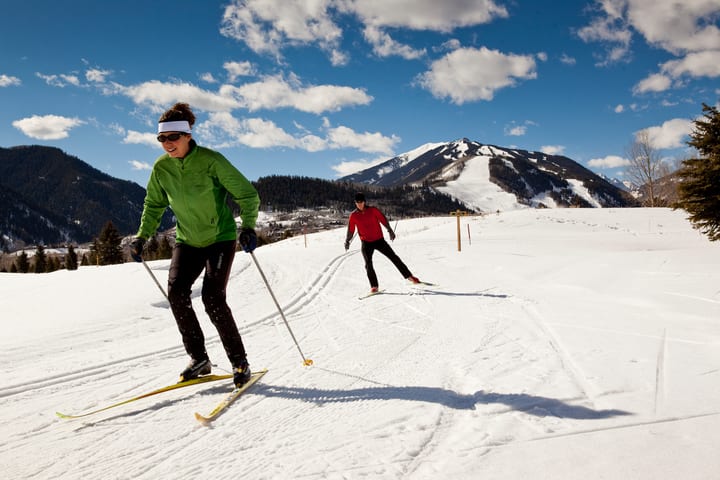 The center is the best spot to take a lesson, demo gear or start your exploration via a guided tour. Take in the breathtaking scenery, and pack your favorite lunch as you ski from one town to another.
Thanks to the Pitkin County Open Space and Trails Program's voter-approved funding as well as the community-supported cross country skiing from the Roaring Fork Valley, the Aspen Snowmass Nordic Trail System is one the country's largest free trail systems. The trails are now connected via an integrated system within the communities of Basalt, Snowmass Village, and Aspen.
Details
Address: 39551 West Hwy 82, Aspen, CO
Phone: 970-925-2145
Season: Dec-Mar
Website: aspennordic.com