Driving on 1-25 during rush hour, it's hard to imagine that Colorado wasn't always filled with densely populated cities and suburbs. Yet, as you travel further away from these areas, you can discover over a dozen ghost towns that weren't able to withstand the test of time.
Colorado is packed to the gills with ghost towns, many of which are located just a couple of hours away from Denver. While some of these communities were taken out suddenly by economic devastation, others faded slowly due to natural disasters, competition with rival towns, and shifting economic conditions.
Each town has a unique story to tell, from its establishment to its eventual downfall, and visiting any one of these sites will surely transport you back in time.
For those interested in visiting, here are the ghost towns by Denver, CO, in no particular order:
Nevadaville and Apex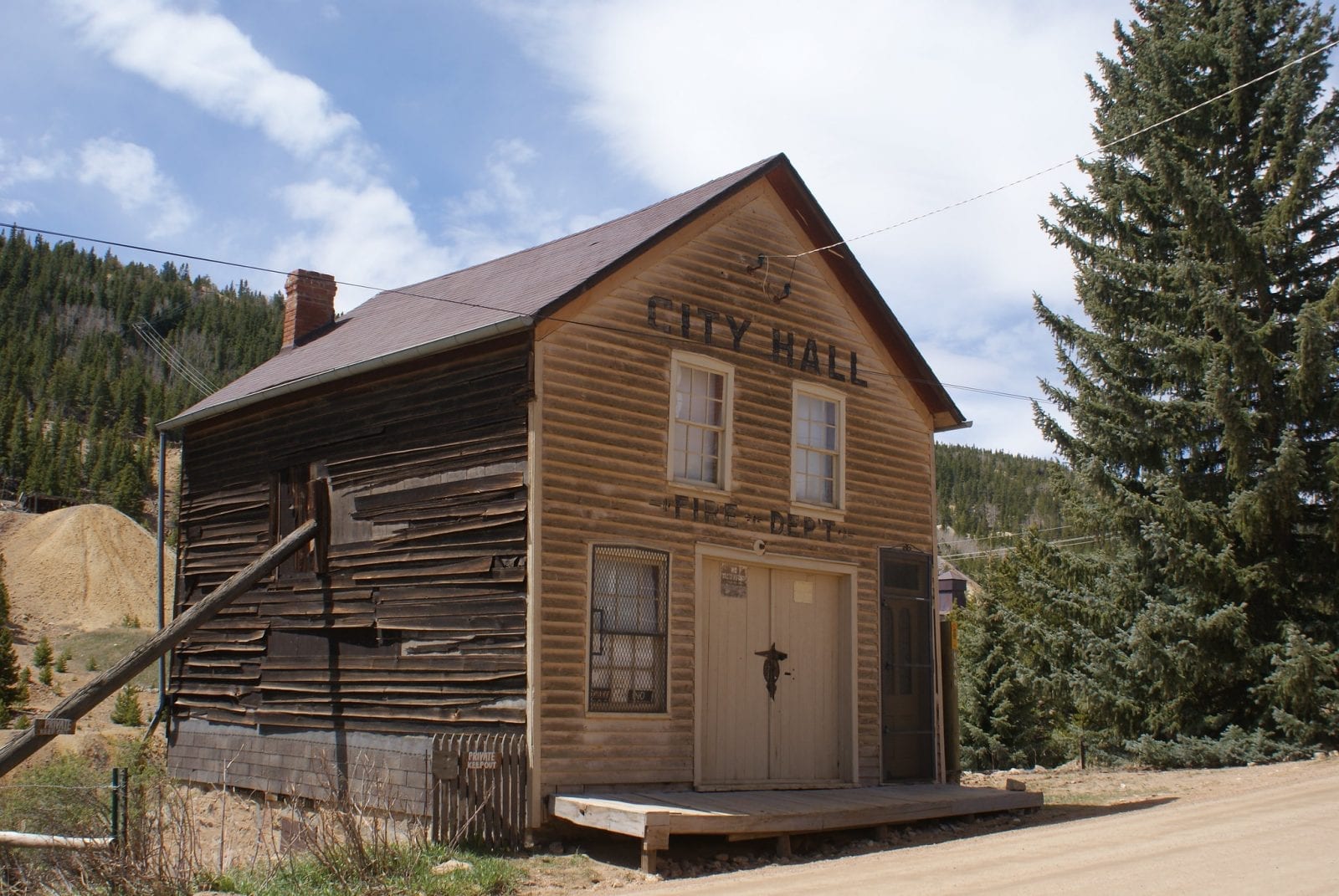 While visiting Central City or Black Hawk to try your luck at slots may be fun, it can't begin to tell you the whole story behind this fascinating community and why it's so important to Colorado's history. While these two towns, now known for legal gambling, are alive and well, two other upstarts, founded during the state's Gold Rush, weren't as lucky.
Located on a hill near Central City, all that's left of the ghost town of Nevadaville are a couple of abandoned buildings, old gravesites, and defunct mines. it's accessible year round, only a few minutes drive from downtown Central City.
However, in its prime, Nevadaville was home to an estimated 4,000 residents, many of which flocked to the area in hopes of striking it rich in the surrounding mountains.
Unfortunately, as local gold and silver deposits began to dry up, the town also began to fade. Between this ghost town's well-preserved buildings and its close proximity to Denver, it's an easy and rewarding place to experience a captivating piece of Colorado's history.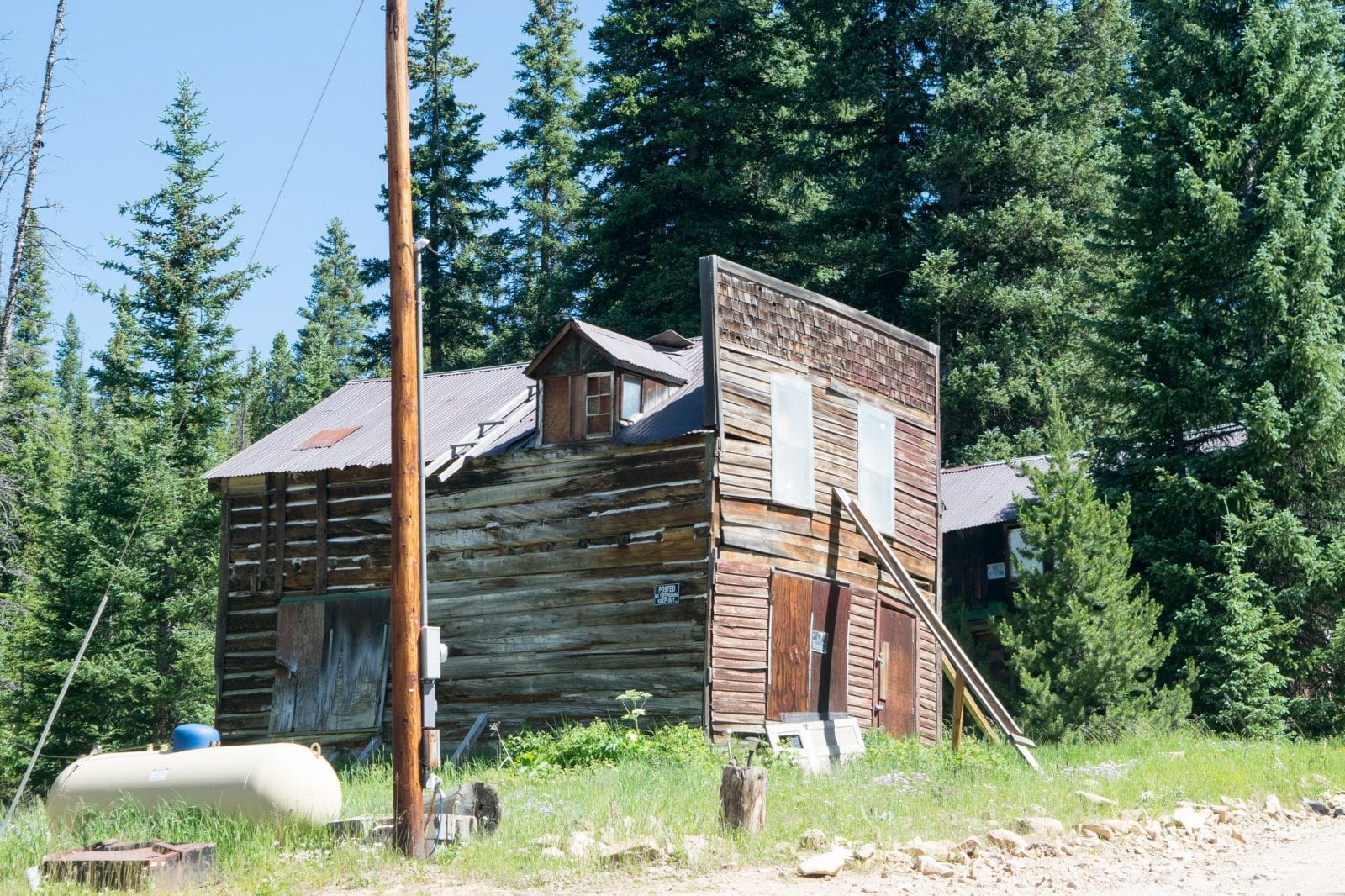 If you're already planning to visit Nevadaville, the ghost town of Apex is just a little further away in the mountains and nestled off of Apex Valley Road.
Only accessible after the snow melts, typically in April, Apex was once a mining camp that hit its peak, in terms of population and influence, during the late 1800s when it housed over 1,000 residents and 100 businesses. The bustling town was home to multiple saloons, dance halls, and even its own newspaper, which was charmingly called the Apex Pine Cone.
Unfortunately, after two fires ravaged the town, most of its buildings were destroyed and it never recovered. Today, what's left of Apex are a few original structures, some cabins, and an eccentric year-round resident that fancies themselves the Mayor.
Caribou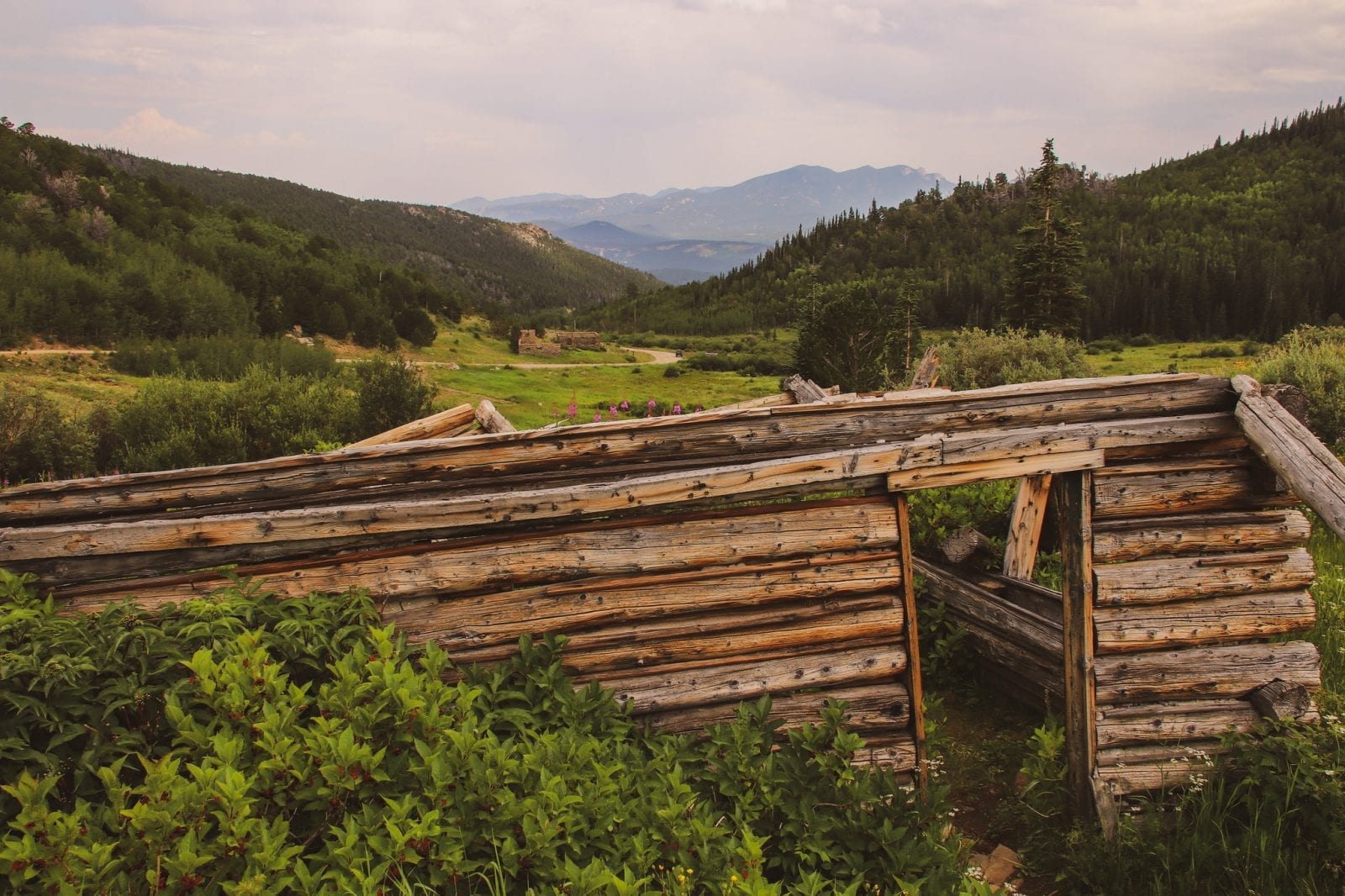 Just outside of the charming mountain community of Nederland lies the Caribou ghost town, which was founded in the early 1870s as part of Colorado's Silver Boom. Caribou was established in order to house and serve miners working at the silver mine of the same name.
At its peak, the town was home to a brewery, three saloons, and was home to over 3,000 miners. After being bought and sold multiple times, Caribou was mostly destroyed by fire in 1879. By the 1920s, the population had dwindled to less than 50 residents.
Gilman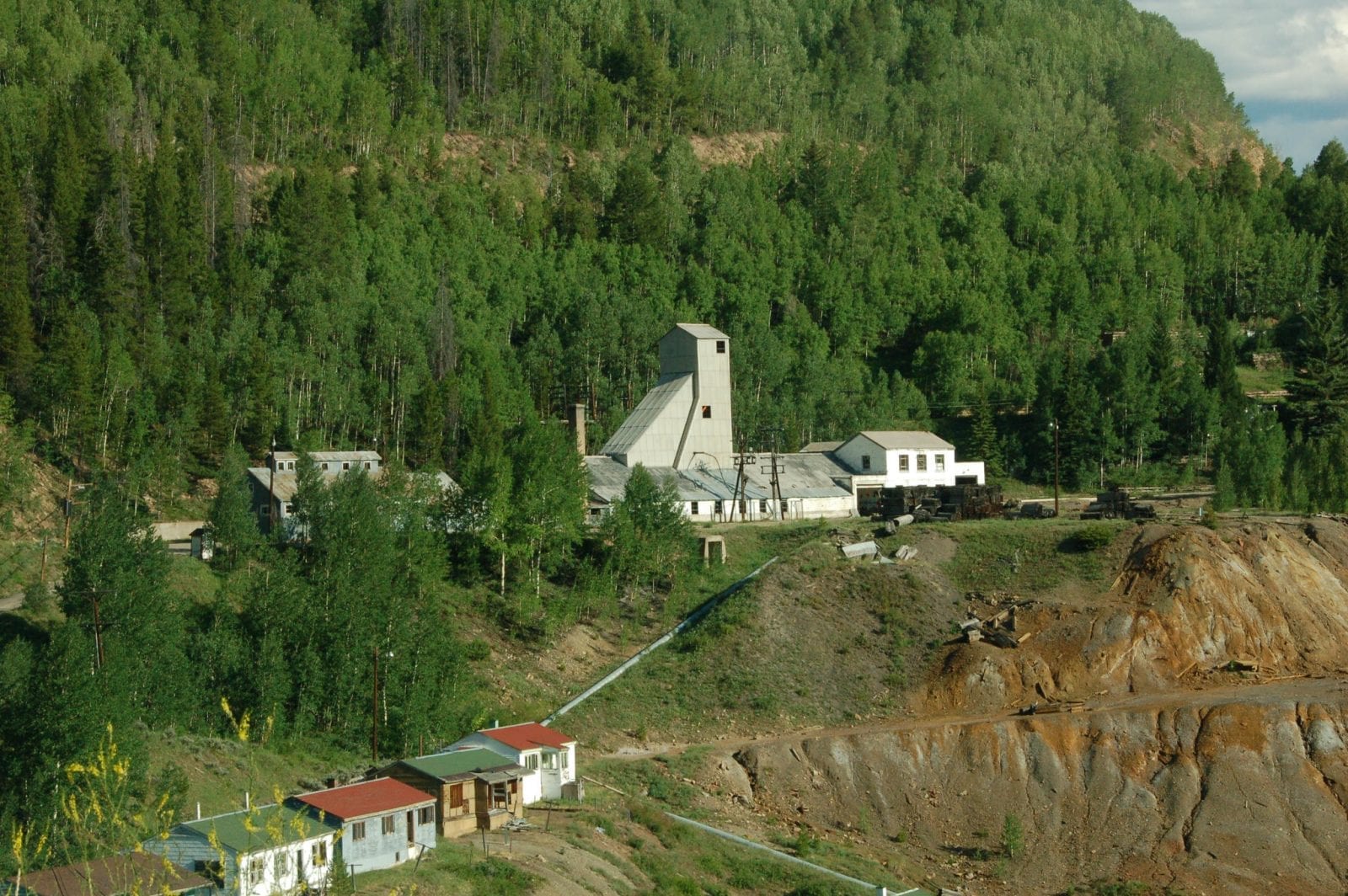 This abandoned mining community is located south of Vail in Eagle County, near what was once the most successful, and wealthiest, mining district in the county. While many Colorado ghost towns didn't make it far into the 20th century, Gilman narrowly survived through decades of economic challenges.
The town hobbled its way all the way to the 1980s before it was finally ordered to close after being designated as a Superfund site by the EPA. Today, Gilman is not legally accessible to visitors in response to 20 years of vandalism and neglect.
However, this doesn't keep curious onlookers, experienced explorers, and photographers from trespassing into the abandoned town and having a look.
Mount Vernon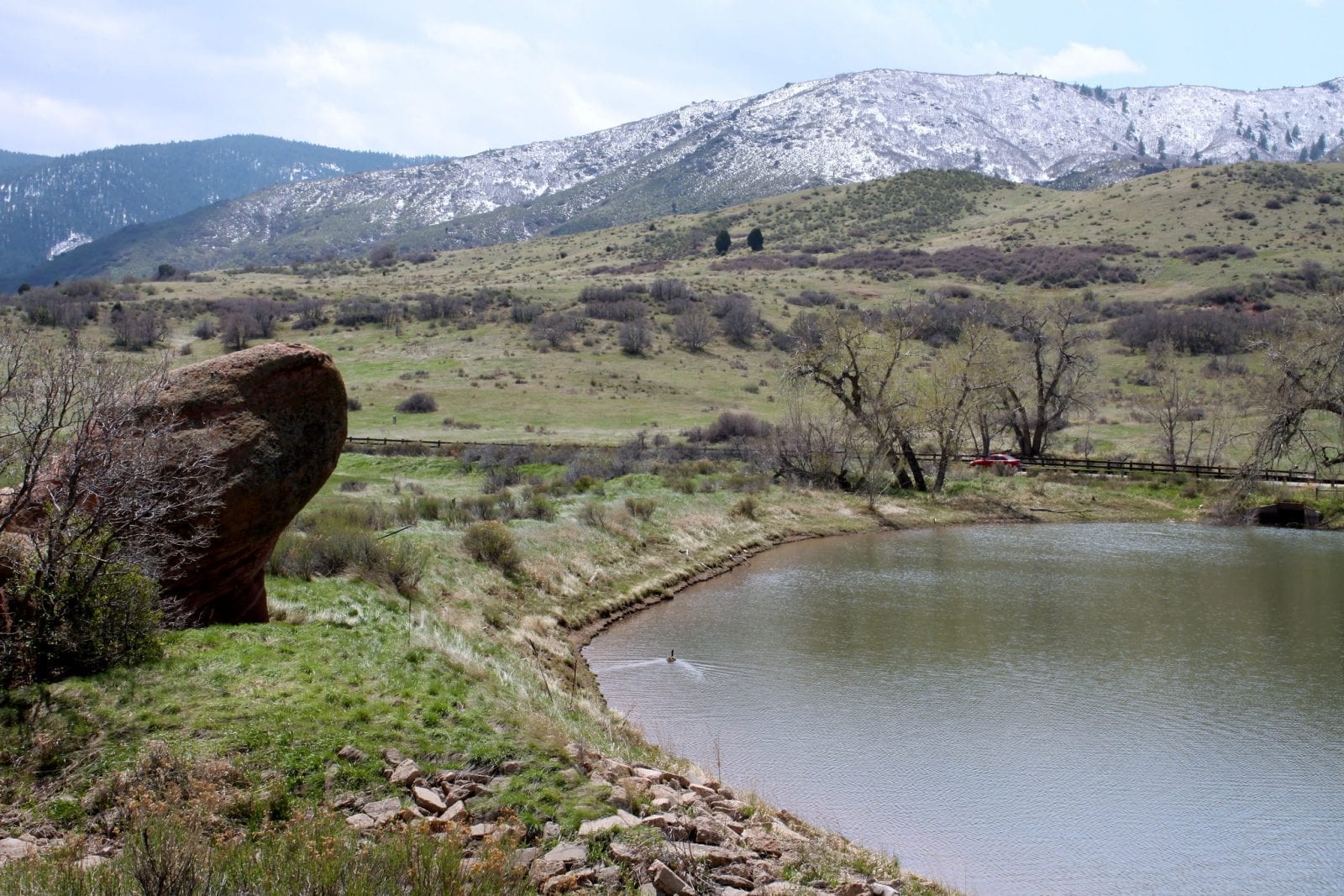 Located a half-hour west of Denver on 1-70, Mount Vernon was established in 1859 during Colorado's Gold Rush. While gold was never discovered here, it did become a vital transportation route that brought miners and supplies to and from Denver and Central City. The road going through town became US 40 and then 1-70.
With a population of only 200, Mount Vernon was far smaller and less influential than other Colorado ghost towns. Regardless of its size, it did have a couple of hotels, a general store, and a post office before it was gradually abandoned.
A fun fact about this town is home to a cemetery that is famous for being one of the oldest gravesites in Colorado, with one grave dating back to 1860.
Dyersville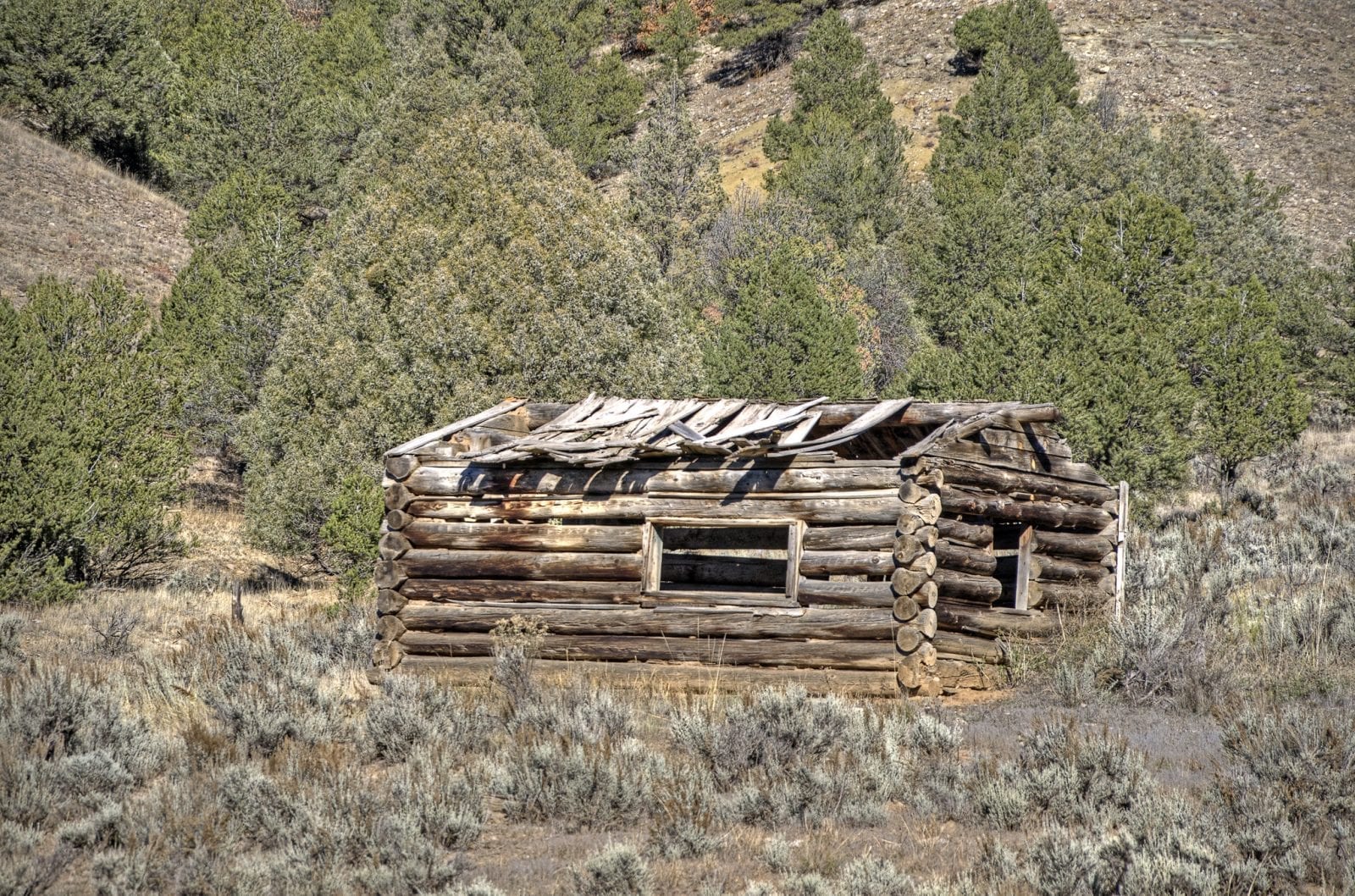 Today, the only evidence that the ghost town of Dyersville was once a place that people actually lived are walls from abandoned log cabins. But in 1881, the newly established town was the source of hope and optimism over local mining prospects.
Founded by Methodist minister John Lewis Dyer, Dyersville was initially successful when miners and shop owners moved to town and a mill was erected in 1883. But just two years later, when it was clear that there weren't riches to be found in nearby mines, the community located at 10,879 feet above sea level, was promptly abandoned.
Positioned six miles south of Breckenridge, in Summit County, conventional cars will take you most of the way to Dyersville, but the last half-mile stretch of the road requires a high clearance, 4WD vehicle.
Uptop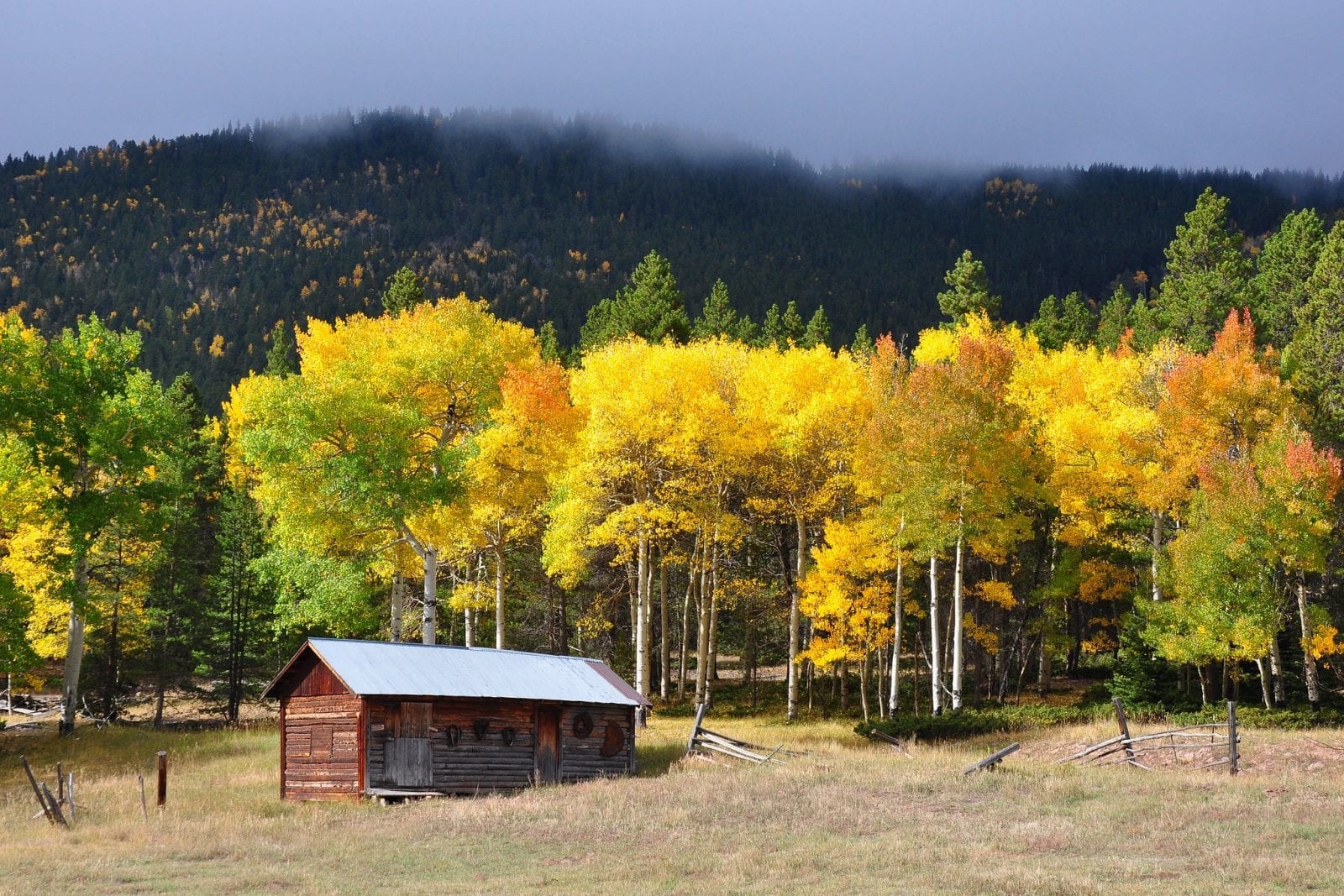 Driving along southern Colorado's La Veta Pass, atop the Sangre de Cristo range, it's more than likely you'll miss Uptop, a fascinating ghost town and historical district situated high in the mountains.
Aptly named, Uptop, located 3 hours south of Denver, was founded after the so-called "Railroad above the clouds" ventured, for the first time, into the Rocky Mountains through Huerfano County in 1877. The local railroad was dismantled in 1899 and moved south before a fire ravaged everything in the community other than the train depot, which remains intact today.
The coal mining industry and a short-lived ski resort temporarily revived the town, but it was abandoned after Highway 160 was built and bypassed the community. While Uptop is mostly a ghost town these days, it comes alive throughout the year to host music festivals and outdoor enthusiasts.
Homestead Meadows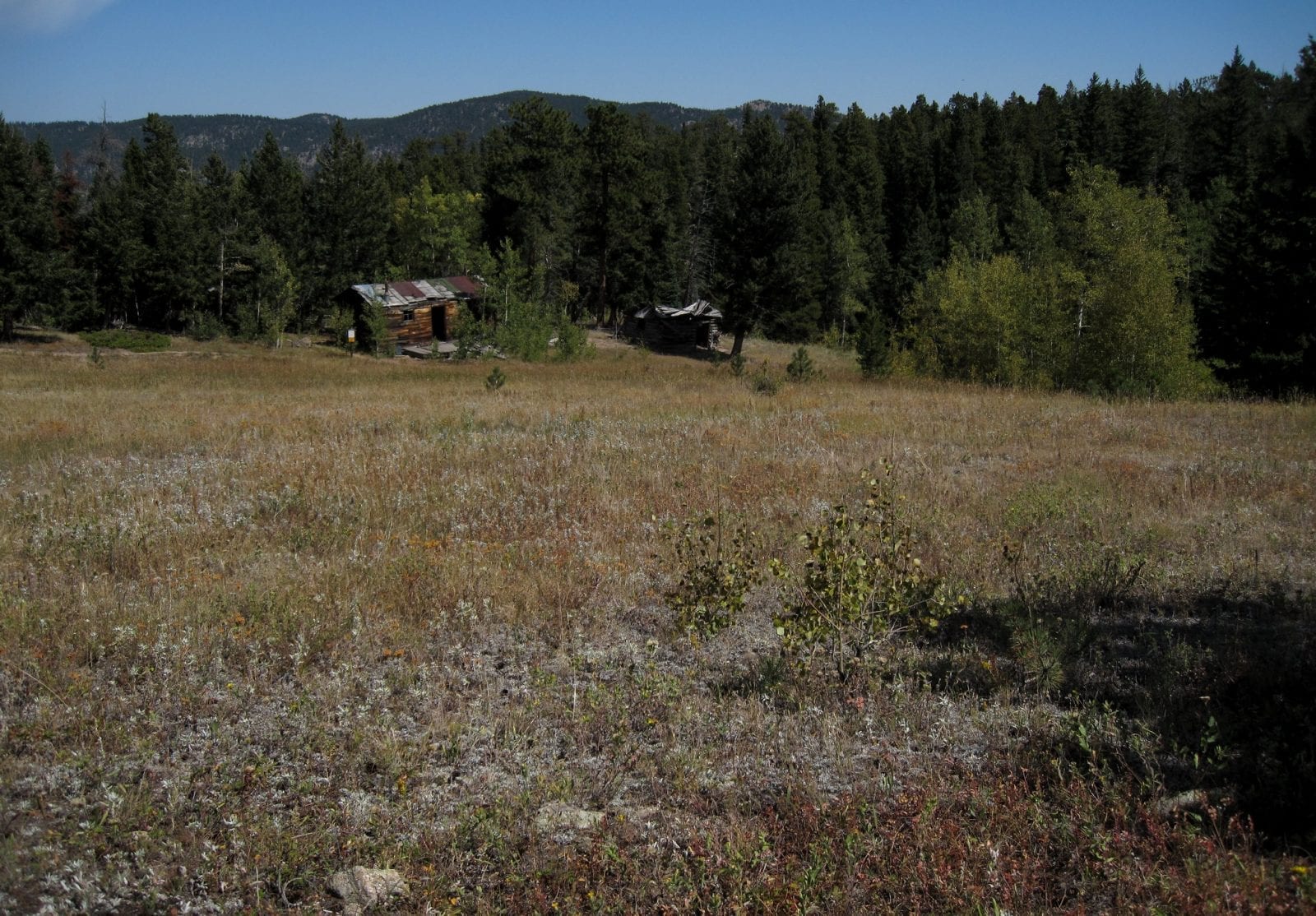 Accessing the ruins of this ghost town requires an hour and a half drive from Denver in addition to a two and a half-mile hike. While an overwhelming majority of Colorado's ghost towns were centered around the state's mining industry, Homestead Meadows economic drivers were farming and lumber.
This ghost town, located south of the mountain town of Estes Park, was formed in 1889. Families settled in the area due to the Homestead Act, which imparted individuals with up to 160 acres of land.
Unlike other comparable ghost towns, Homestead Meadows never became a bustling community filled with buildings, and the modest ranching community was completely abandoned by the 1950s.
Teller City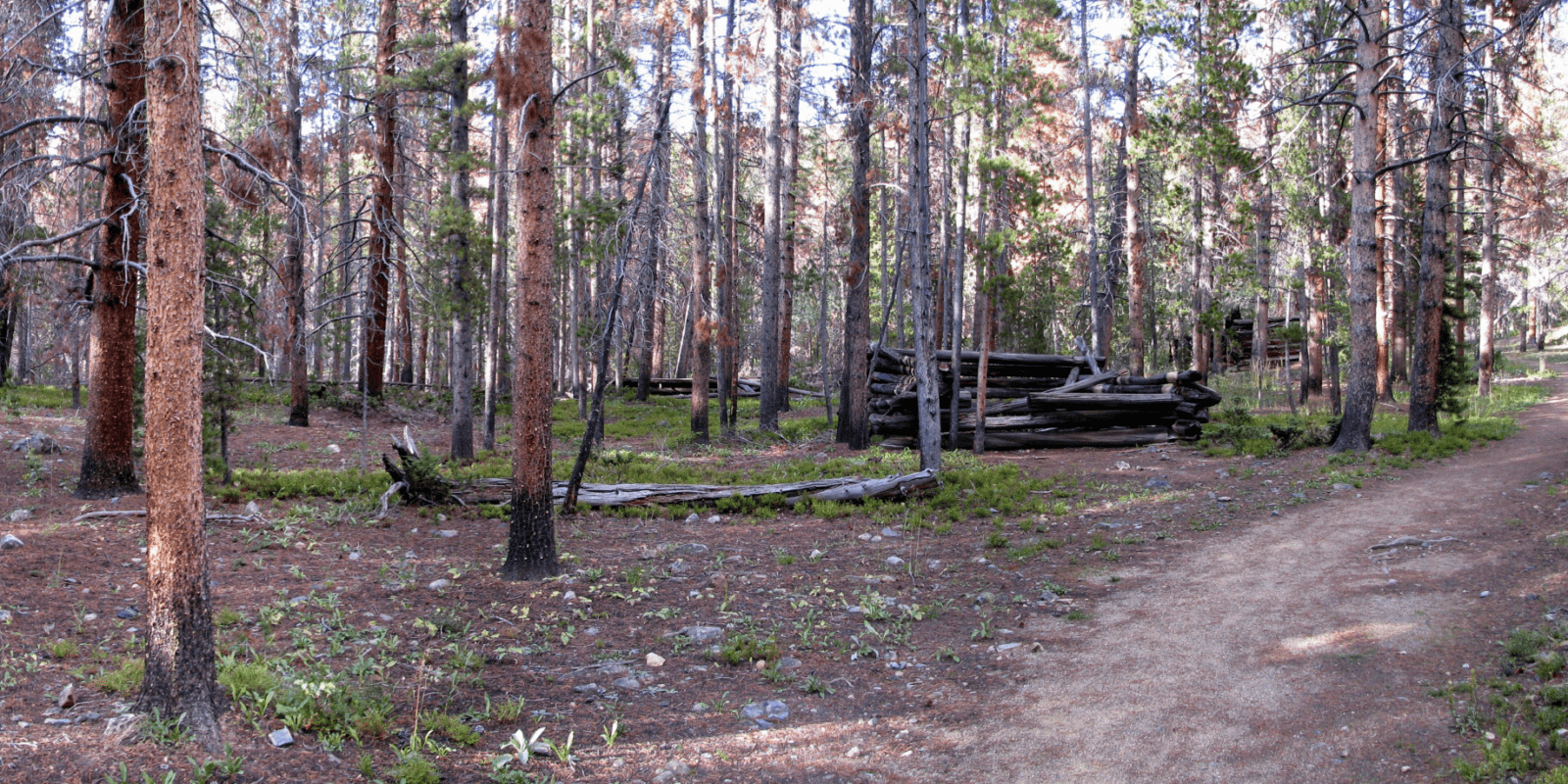 Located deep in the mountains near Gould, almost three hours northwest of Denver, Teller City is a ghost town surrounded by lush forests, streams, and lakes, making it a great addition to a camping or fishing trip.
Sitting atop 8,200 feet above sea level, Teller City boomed after silver was found in the area, growing to the point where it was the largest city in the region.
What was once home to nearly 30 saloons, a 40-room hotel, and hundreds of residences, went belly up and lost a majority of its population after the rapid devaluing of silver near the end of the 19th century. All that remains of this once-thriving community today are a few modest cabins standing on their last legs.
Montezuma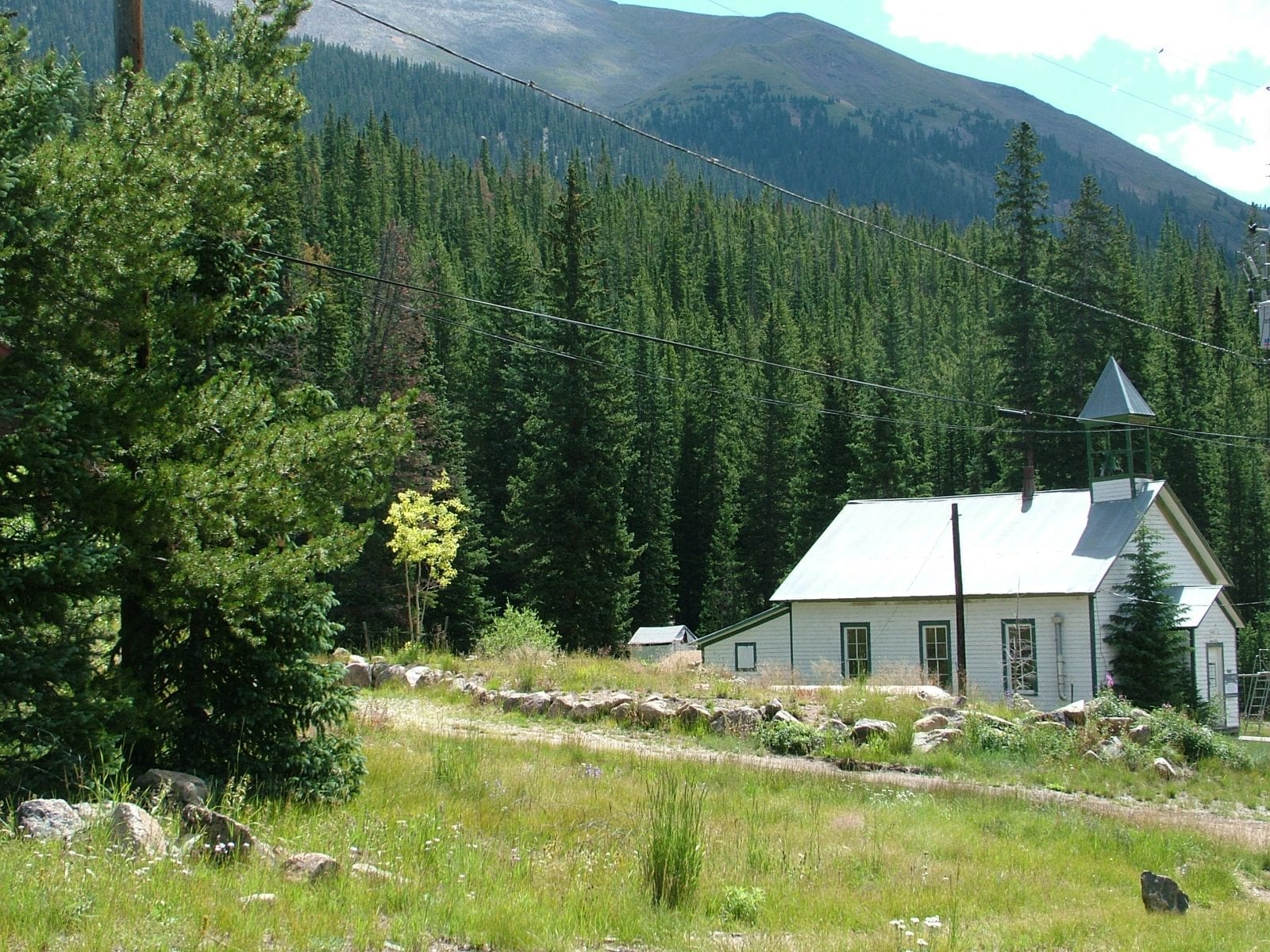 Summit County communities like Breckenridge and Keystone are ubiquitous to Coloradans, especially those that ski and snowboard. But Montezuma, located just east of the Keystone Ski Resort, is a community that never regained its footing after the Silver Crash siphoned off residents and five major fires devastated the town further over the decades.
As of the 2010 census, Montezuma had a population of 65, so it's technically not a ghost town. But since it contained a thriving population of over 10,000 during Colorado's short-lived Silver Boom in 1890, its steep decline makes it a perpetual object of fascination and worthy of being on this list.
Among the buildings still standing in Montezuma is a well-preserved schoolhouse that local children attended from the late 1800s through the 1950s. Today, this ghost town is famous for being one of the most rewarding and scenic destinations in the state, with the added benefit of hosting a myriad of outdoor recreational activities nearby.
Vicksburg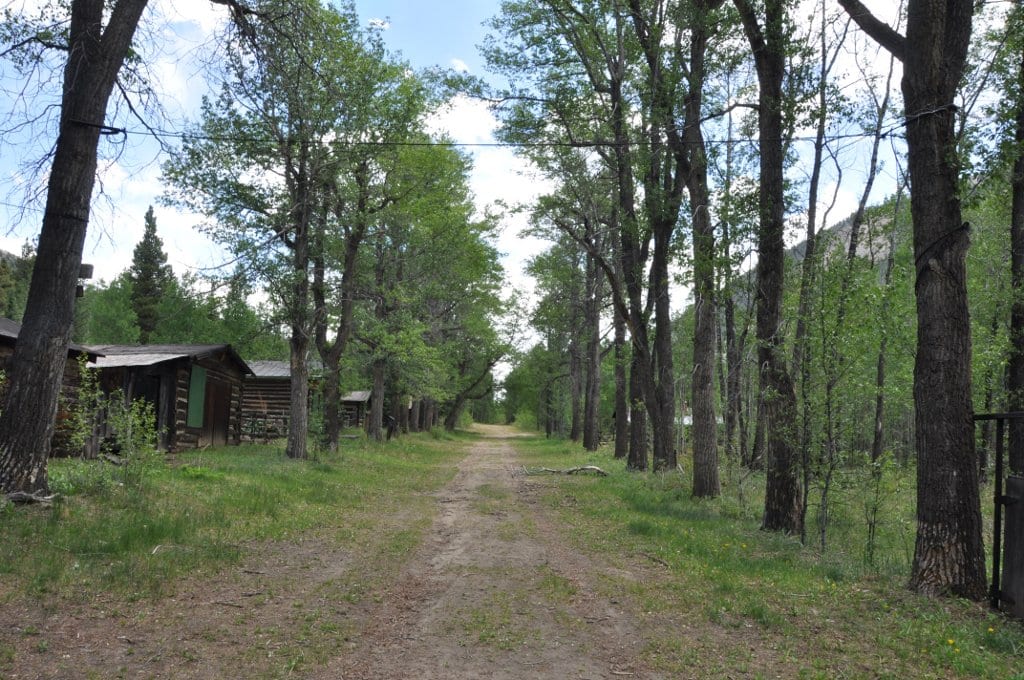 Situated between some of the highest mountains in the state, and just two and half hours southwest of Denver lies one of Colorado's best-preserved ghost towns, Vicksburg. In 1879, prospectors flocked to the area after local silver and gold discoveries had become publicized.
Within just a year, 40 structures were erected hosting multiple saloons, hotels, and a schoolhouse. While most of the town's residents eventually left, some of the remaining cabins have been continually occupied since their construction.
Dearfield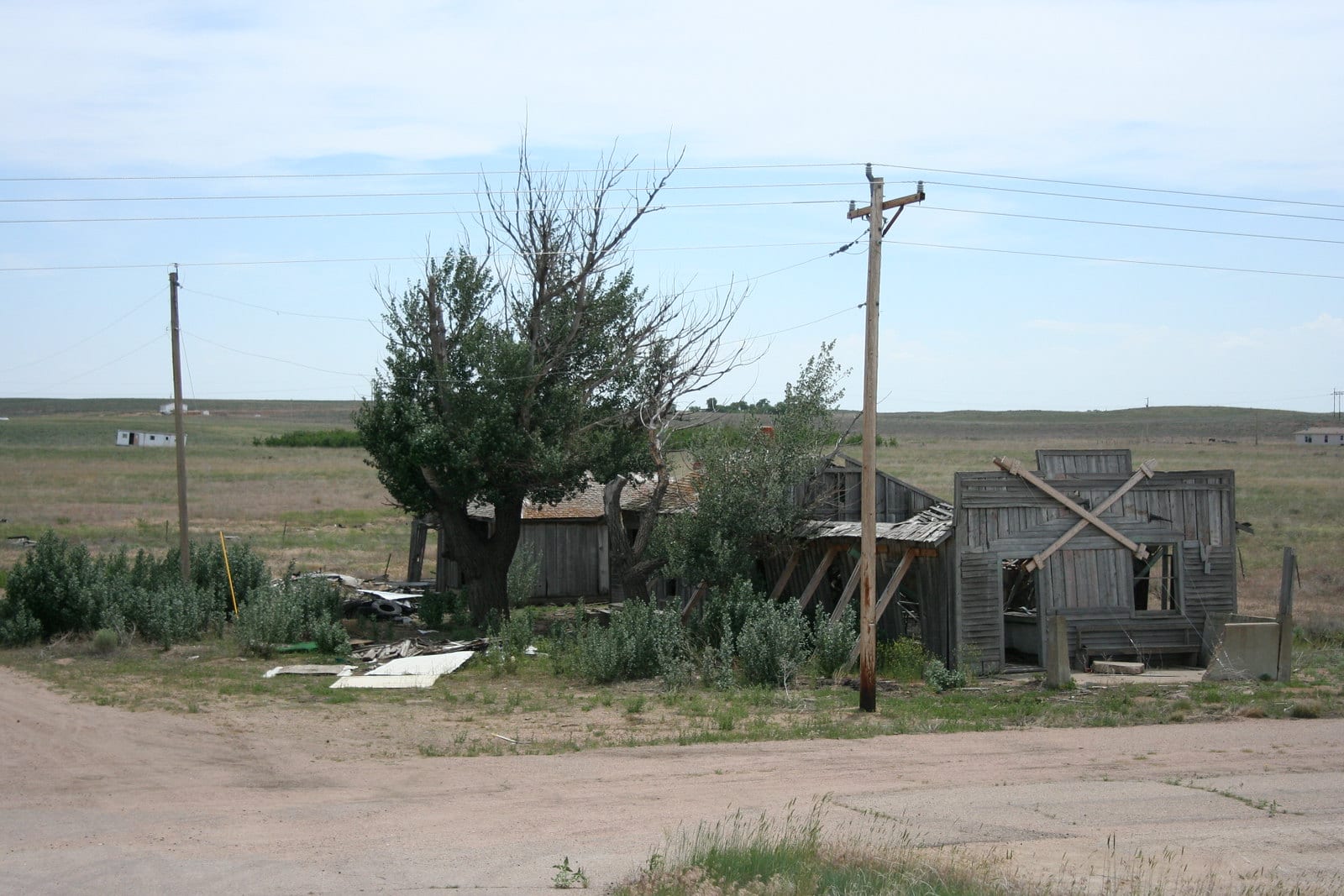 Dearfield is among the most historically significant and storied destinations in all of Colorado. A prominent Black community founded in 1910, the town was formed by a successful businessman named Oliver Toussaint Jackson who sought to create a self-sufficient agricultural settlement.
By the 1920s, the town had upwards of 300 residents, multiple churches, a school, and a restaurant. However, the Great Depression coincided with tremendous difficulty in farming, and the town began to decline.
Listed on the National Register of Historic Places, the ghost town of Dearfield today is comprised of an abandoned gas station, diner, and residence that was once Jackson's home. Dearfield is located a little more than an hour's drive northeast of Denver.
St. Elmo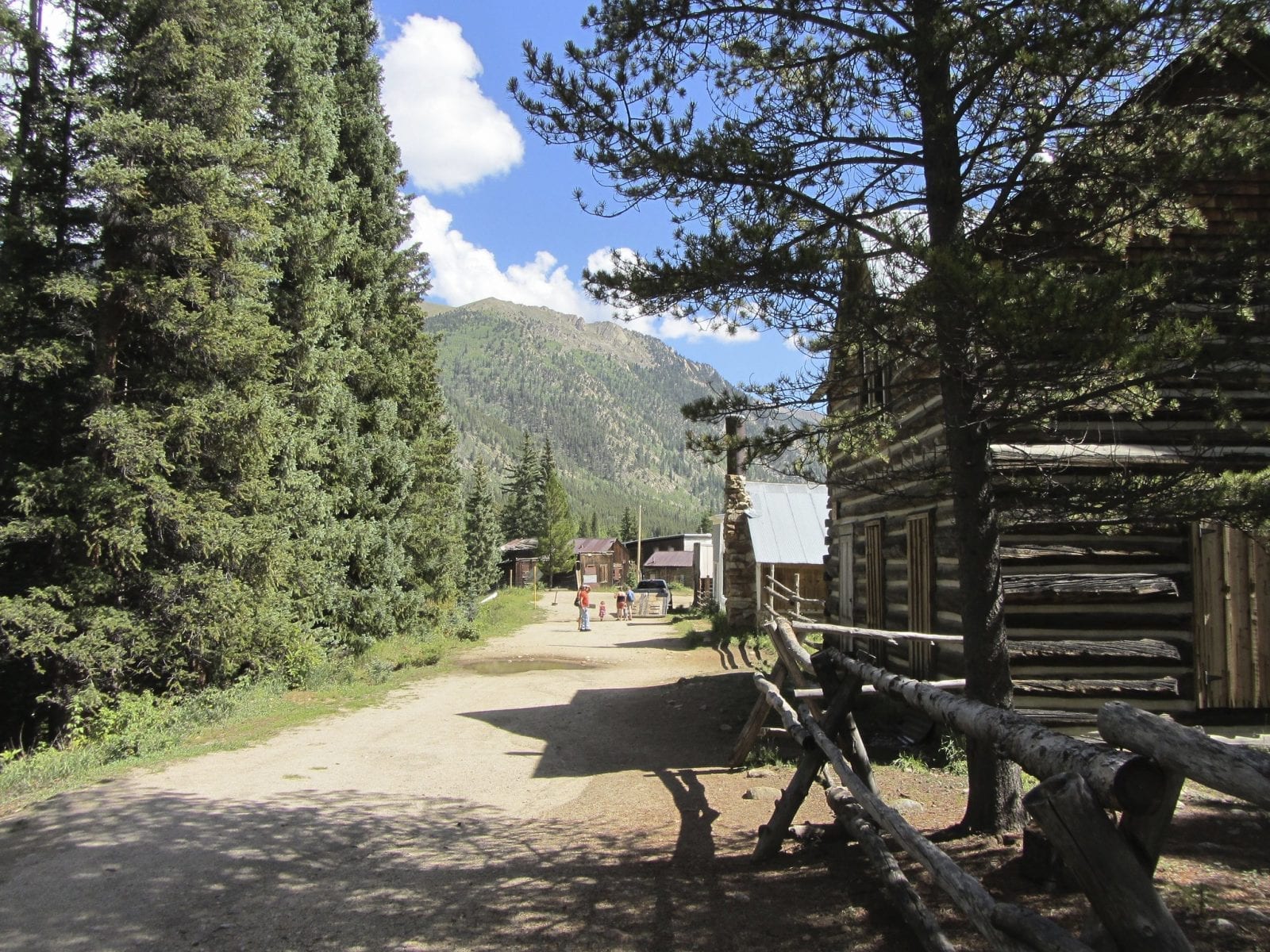 Located almost 10,000 feet above sea level in the Sawatch Range southwest of Buena Vista, St. Elmo boasted 2,000 residents in its prime when a rush of prospectors poured into town in the 1890s.
With multiple hotels and saloons, a local newspaper, railroad station, and schoolhouse, St. Elmo was a thriving mountain community that long outlived comparable mining towns.
The key to St. Elmo's success was the Mary Murphy Mine, which produced an astounding $60,000,000 of gold during its tenure, which lasted until the 1920s. With the closure of the mine, the community was gradually abandoned, culminating with the discontinuation of mail service in 1952 when the town's Postmaster passed away.
Today, St. Elmo stands up as one of the state's most interesting and best-preserved ghost towns, with many of its structures still standing. This exciting ghost town is just under three hours southwest of Denver.
Goldfield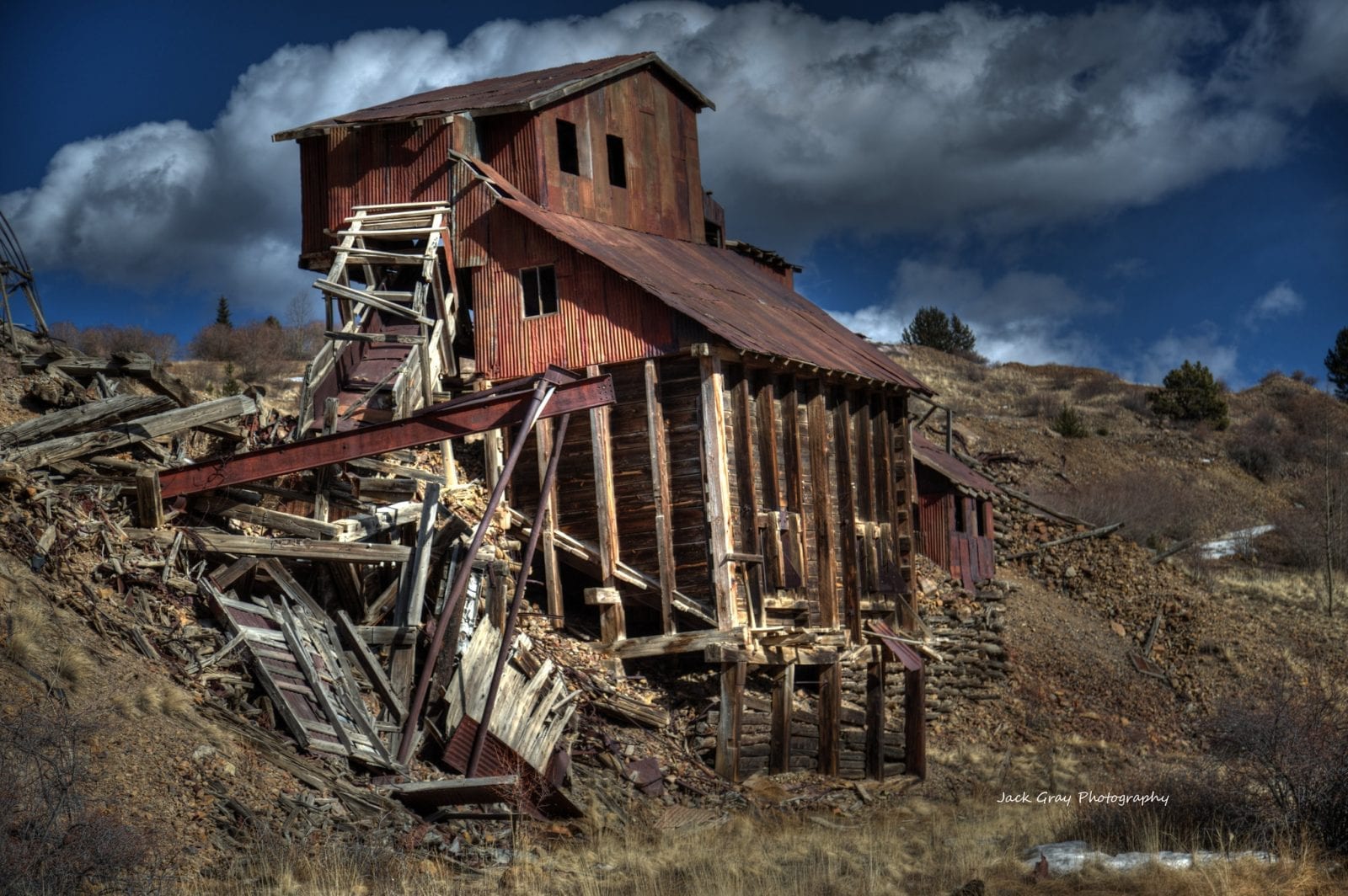 Most Coloradans have never heard of Goldfield, an abandoned mining community south of Pikes Peak. But with a peak population of 3,500, it's notable for being a part of the so-called "labor wars" that pitted miners against wealthy mine owners and businessmen in the early 1900s.
Goldfield was established by the owners of the nearby Portland Mine, and a military stockade was set up in the community to imprison miners who were deemed as union sympathizers, depriving them of food. While Goldfield may be a lesser-known Colorado ghost town, it boasts standing structures like its City Hall.
With over a dozen sites to choose from, finding a little time to explore nature while visiting some of Colorado's original settlements is sure to take you back to simpler times. No matter where you decide to go, there is plenty of history to be discovered at any one of these ghost towns near Denver.