If you're looking for a relaxing outdoor activity that's easy to learn and provides a solid workout at the same time, standup paddle boarding is a sport well worth your consideration. Denverites have loads of lake and river options to consider in and around town, with plenty of locations that rent paddle boards as well.
This list highlights the top standup paddle boarding (SUP) spots near Denver, and any known local companies that rent equipment for your next outing. There are more than two dozen locations in the Denver Metro Area that currently allow SUP. Some spots only permit non-motorized boating, while others allow it, so you'll have your choice of what other watercraft you wish to share the water with.
Here are the lakes and rivers near Denver that permit standup paddle boarding, in no particular order:
Confluence Park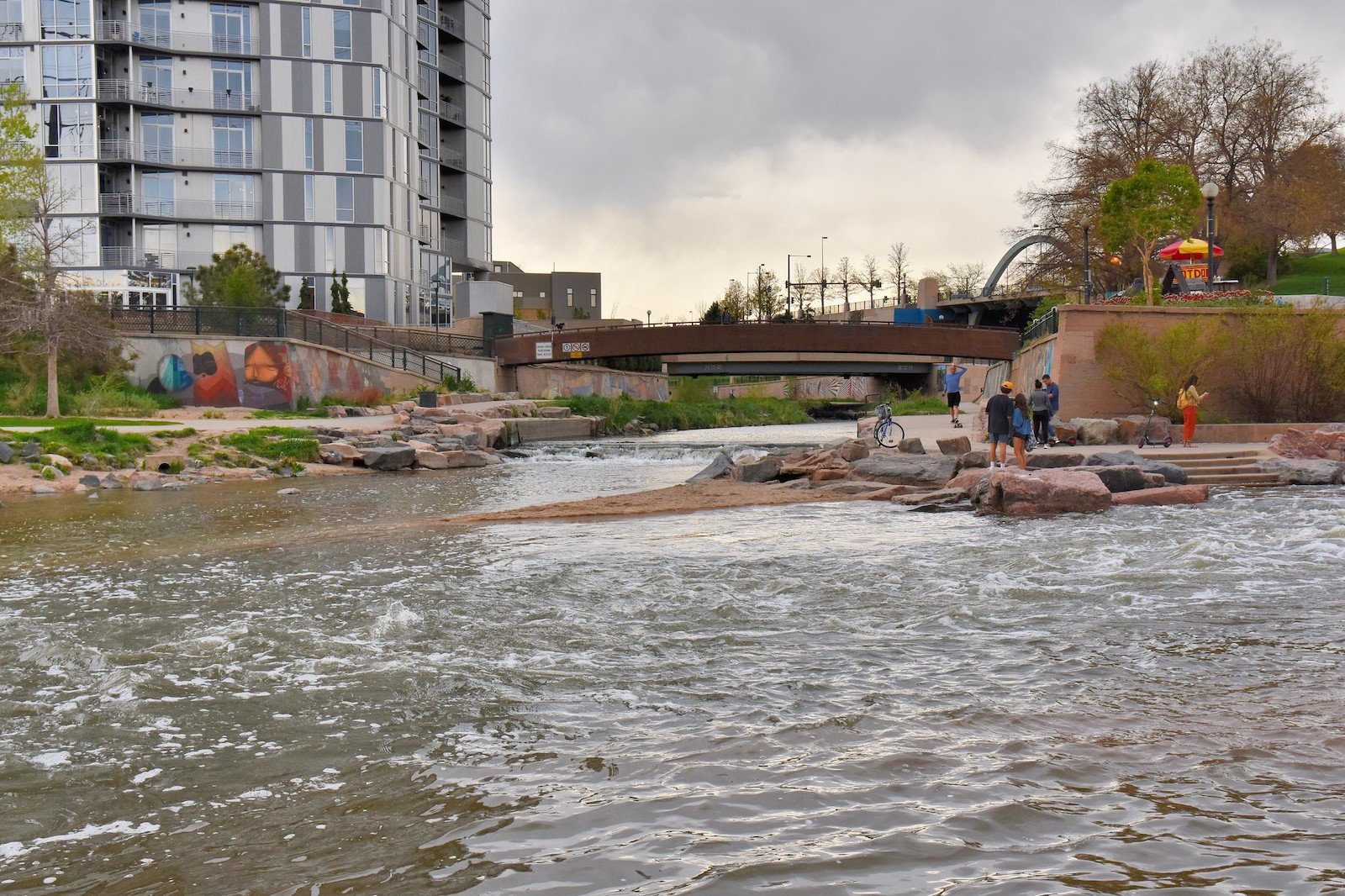 A day in the sun spent standup paddle boarding at LoDo's Confluence Park is one of the most quintessential Denver activities you can experience. The park is named after the joining of Cherry Creek and the South Platte River, and anytime it's warm out the area is swarmed with bikers, swimmers, kayakers, and people enjoying picnics, so take note.
If you're hoping for an uncrowded paddle boarding experience, this spot is probably not for you. Located nearby, Confluence Kayaks has summer SUP rentals, among other gear to try out.
Berkeley Lake

Located at I-70 and Sheridan Boulevard, Berkeley Lake is a natural refuge immersed in a city that's growing bigger and more complex by the day. Berkeley Lake is one of five bodies of water in Denver that welcome hand-launched boating, such as canoes, kayaks, and paddle boards.
Chatfield Reservoir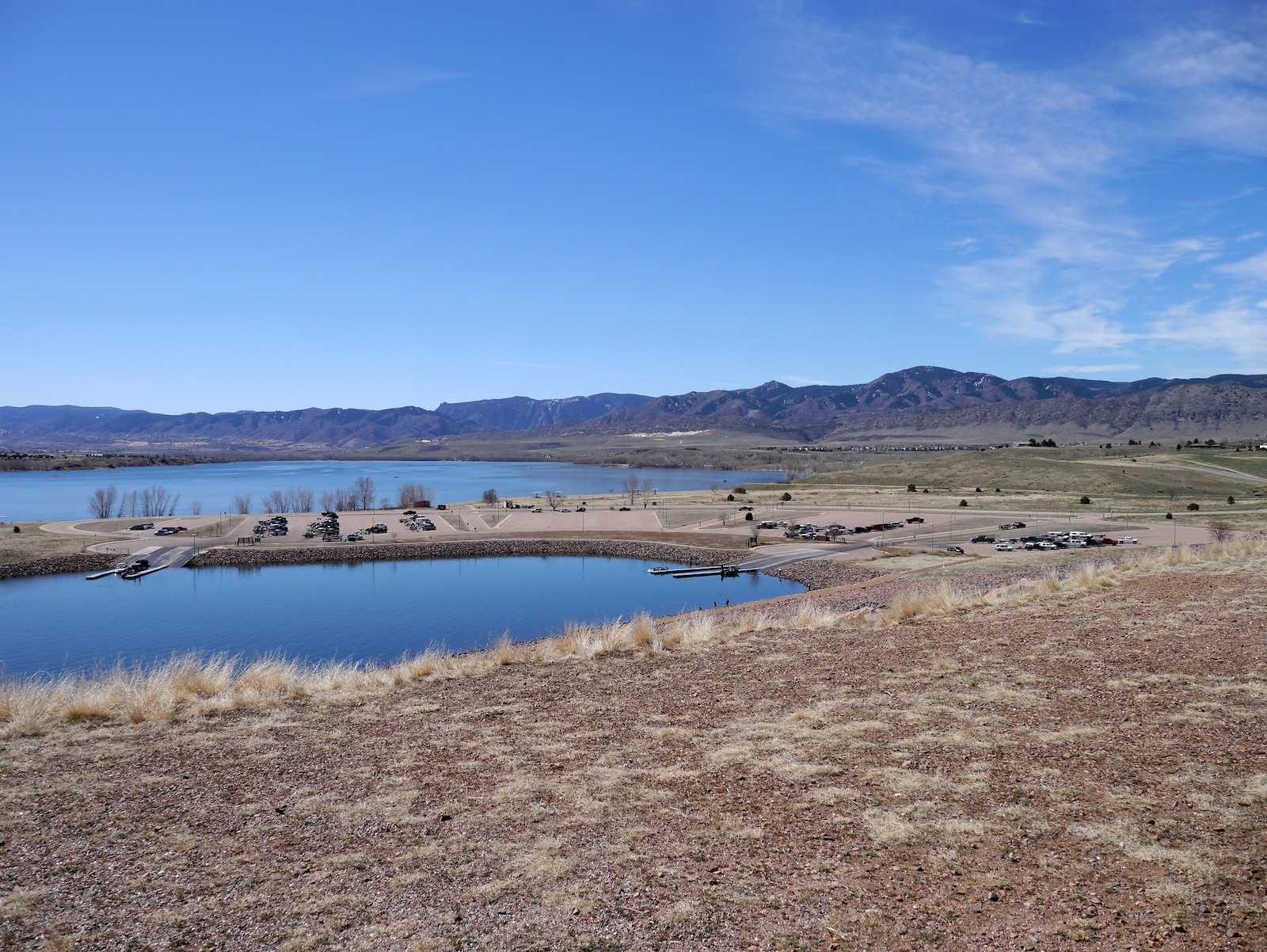 Chatfield is a sizable reservoir that allows motorized and non-motorized boating, including standup paddle boarding. With 1,500 surface acres to explore, it shouldn't be hard to find a spot to yourself.
While the Chatfield Marina rents pontoon boats on-site, you'll have to go through Colorado Watersports for SUP rentals. They are located at the park's Swim Beach and Roxborough Cove.
Sloan's Lake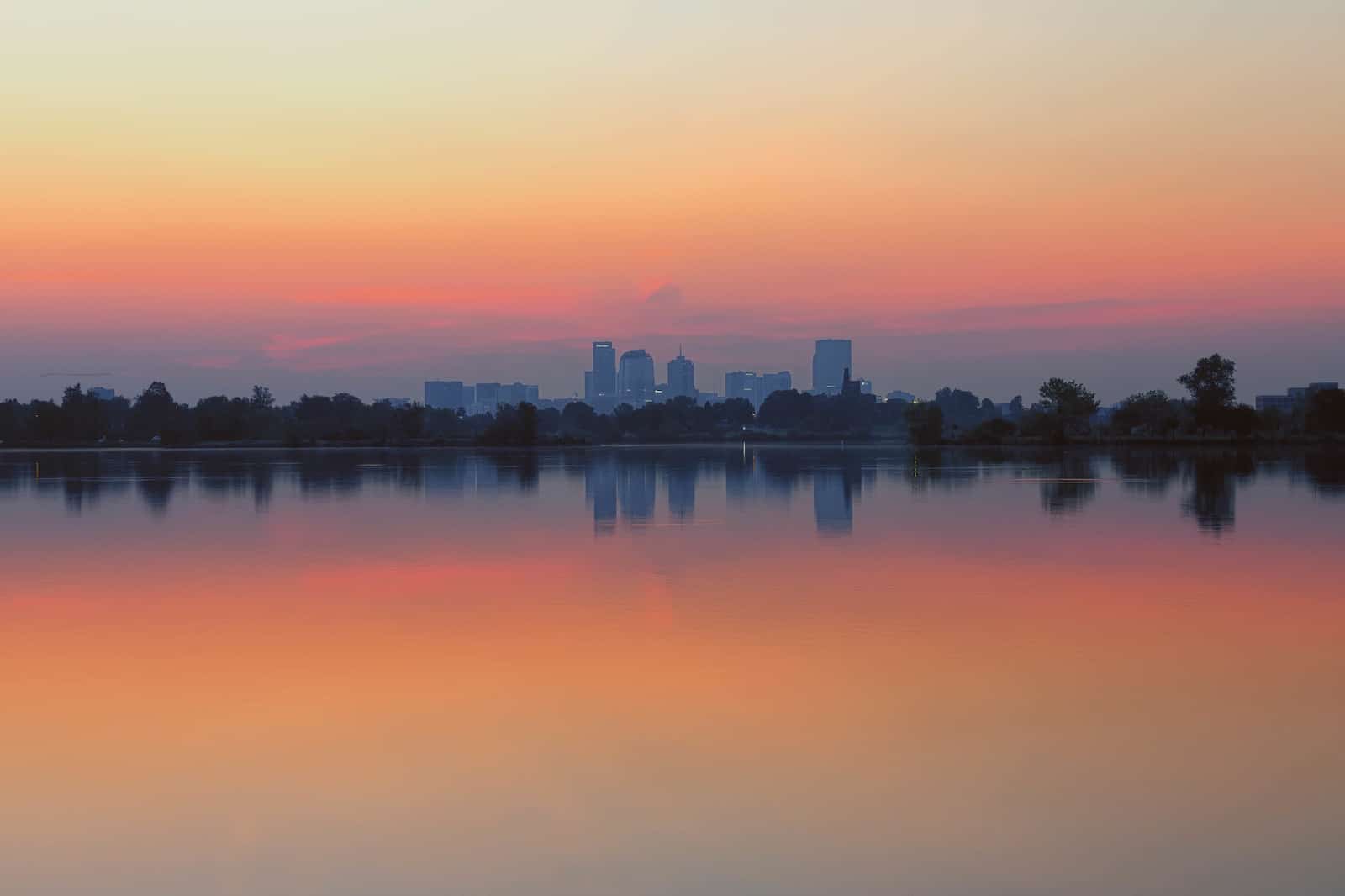 Sloan's Lake sits on Sheridan Boulevard north of Colfax, and it's a nice option for boaters who want to grab a bite to eat or a drink after a day on the lake in the neighboring Edgewater neighborhood (Providence At 5280 comes highly recommended by this writer).
Note that motorized boating and sailing are not permitted on this lake, but standup paddle boarding, kayaking, and canoeing are.
Aurora Reservoir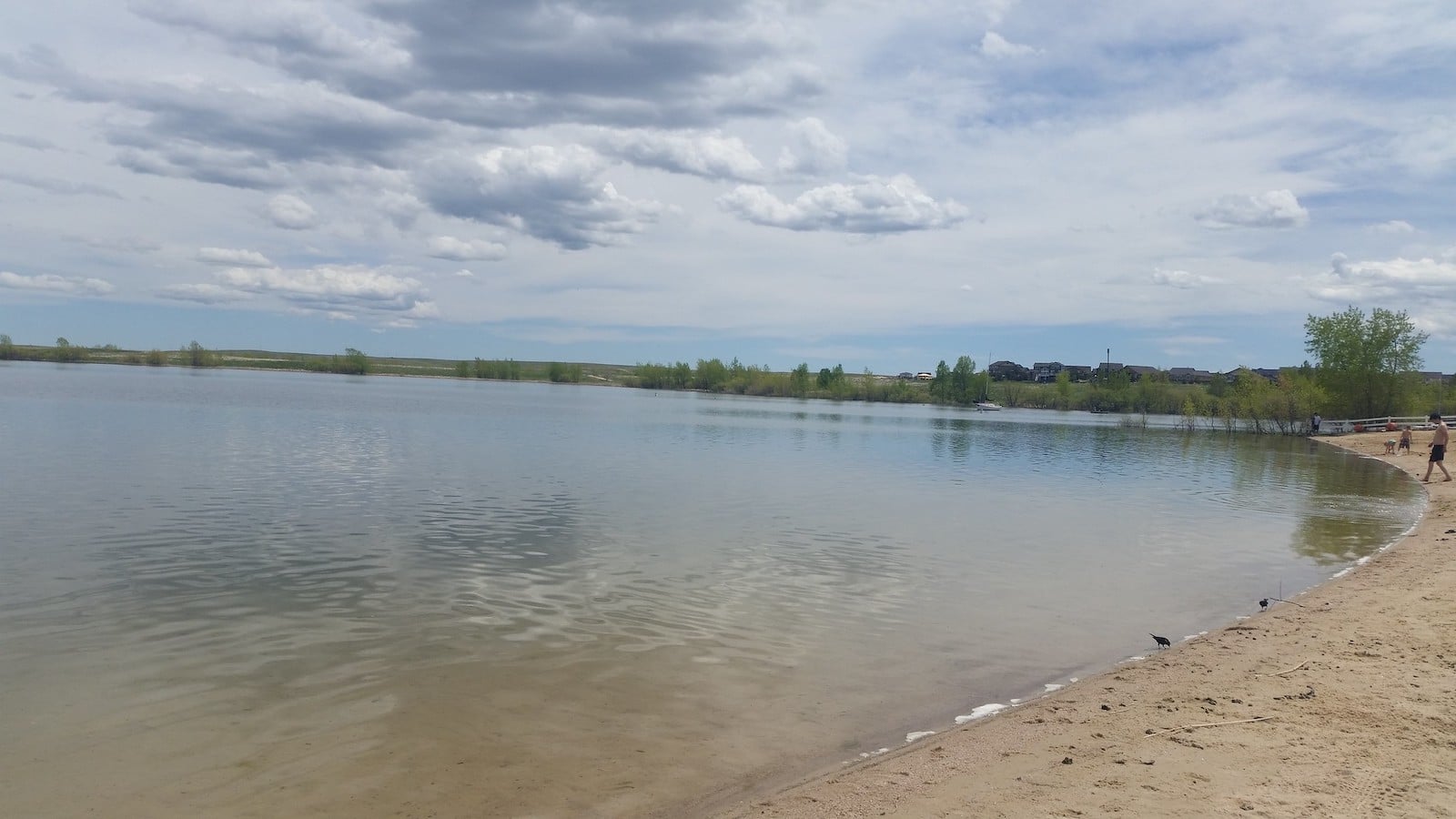 This reservoir sits east of Denver where the suburban sprawl meets Colorado's eastern plains region. The Aurora Reservoir is about as far as you get from the capital city while still staying somewhat close to the area as far as paddle boarding options go. And it's not a bad option if you live on the east side of town and are looking for a big body of water to explore.
Both kayaks and SUP can be rented daily from 10 am to 4 pm, Memorial Day to Labor Day. You must be 18 years old to rent them and those 13 or over can use them alone. Under 12 may use them if accompanied on the water by a parent or guardian. They cannot be reserved ahead of time, so show up early during peak times.
Ferril Lake in City Park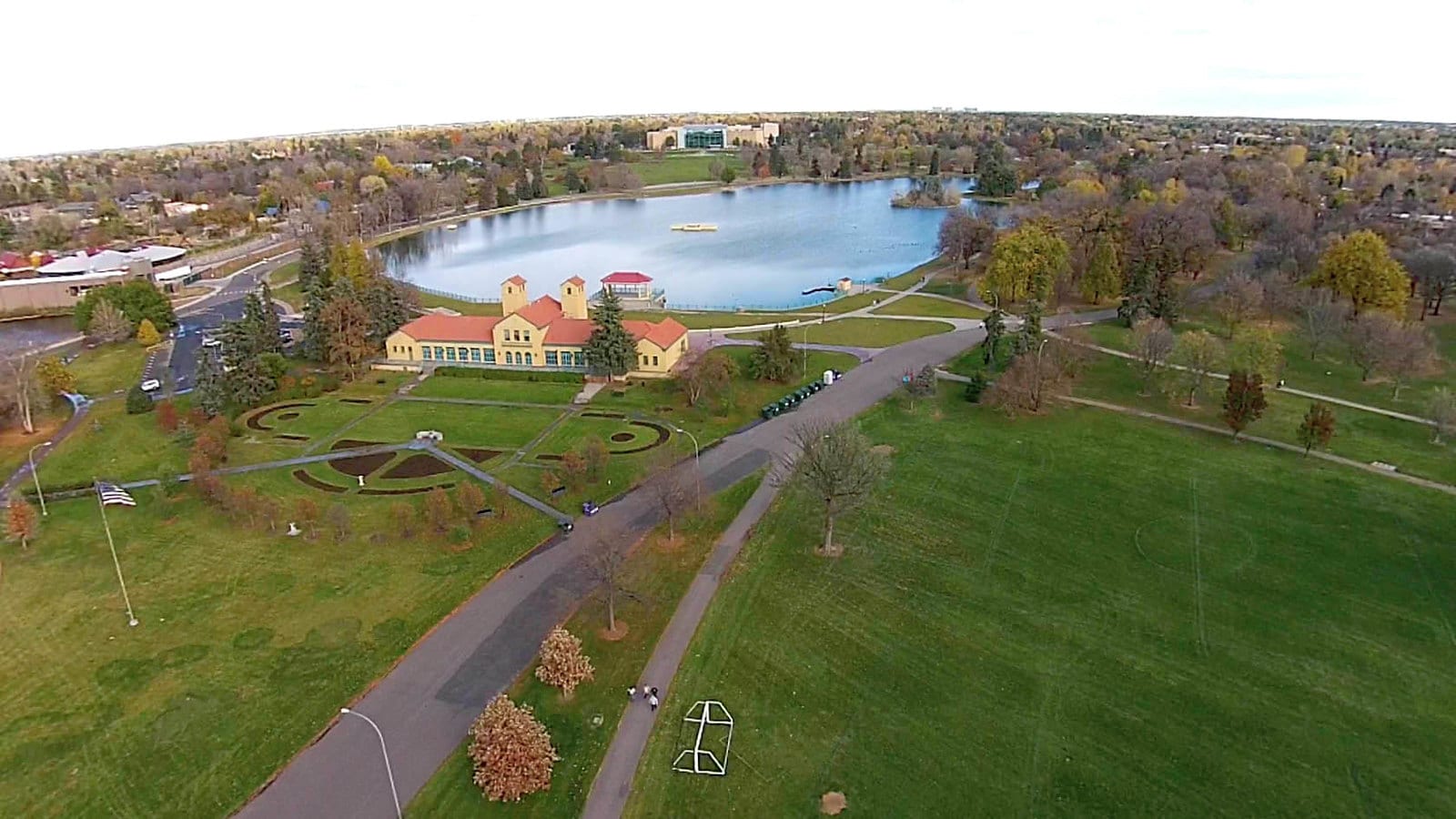 Situated on the south section of Denver's City Park near the Denver Museum of Nature & Science, paddle boarding on Ferril Lake with the City Park Pavillion is not a bad way to spend a summer afternoon. The Boathouse rents paddle boards for use during the summer.
Rocky Mountain Lake

Rocky Mountain Lake sits at the corner of I-70 and Federal, and it's one of five Denver lakes that permit hand-launched boating, which includes paddle boarding. This lake is located a four-minute drive away from Berkeley Lake, another Denver-based body of water that welcomes paddle boarders, so if you're looking to explore two lakes in one day, this isn't a bad choice.
Smith Lake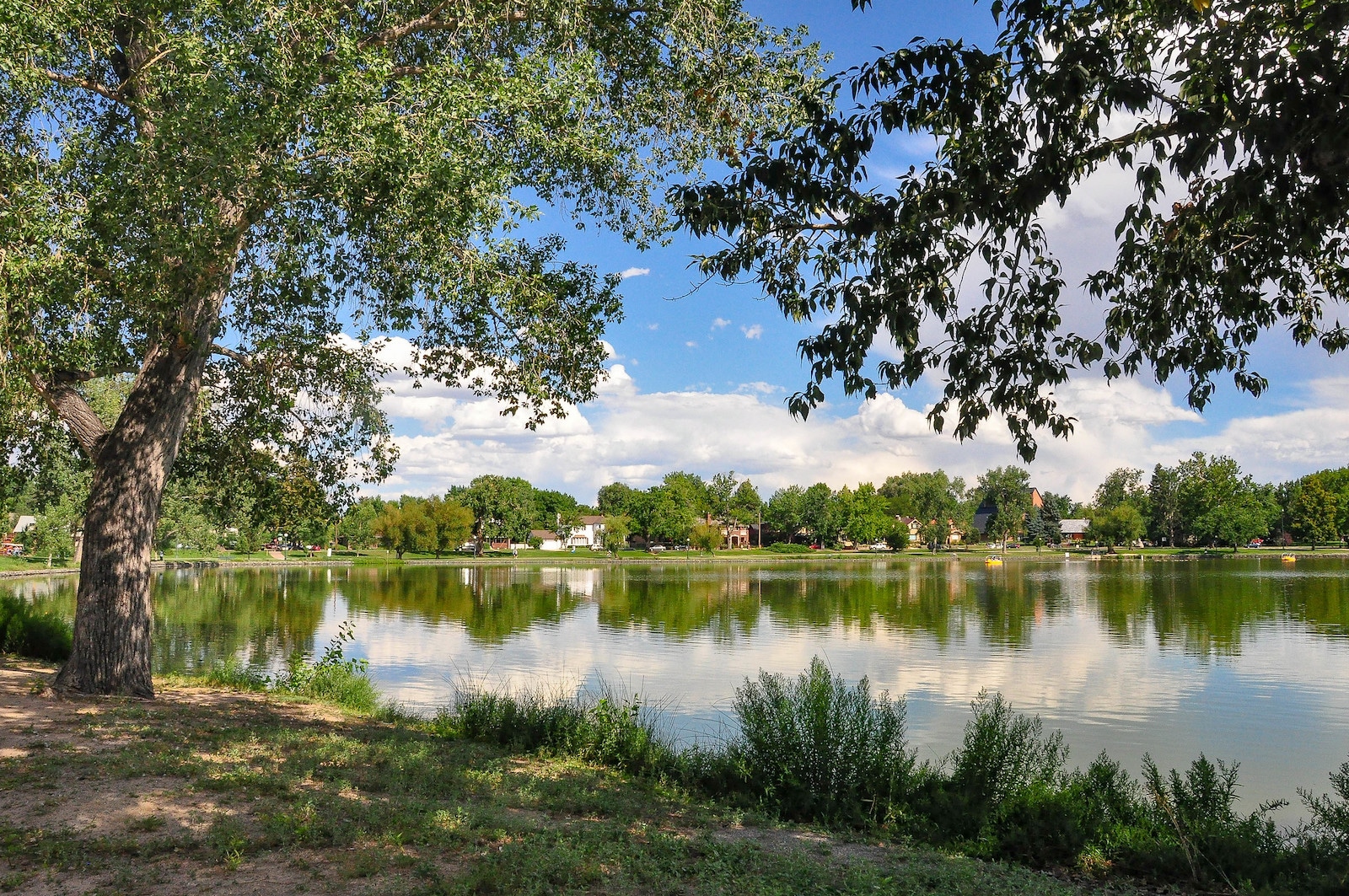 Hailing from the north end of Wash Park, which is officially known as Washington Park, Smith Lake might take the top spot for the prettiest places in Denver to paddle board. However, like Confluence Park, this area is massively popular, so skip this one if you can't handle the crowds. The Wash Park Boathouse rents SUP.
Bear Creek Reservoir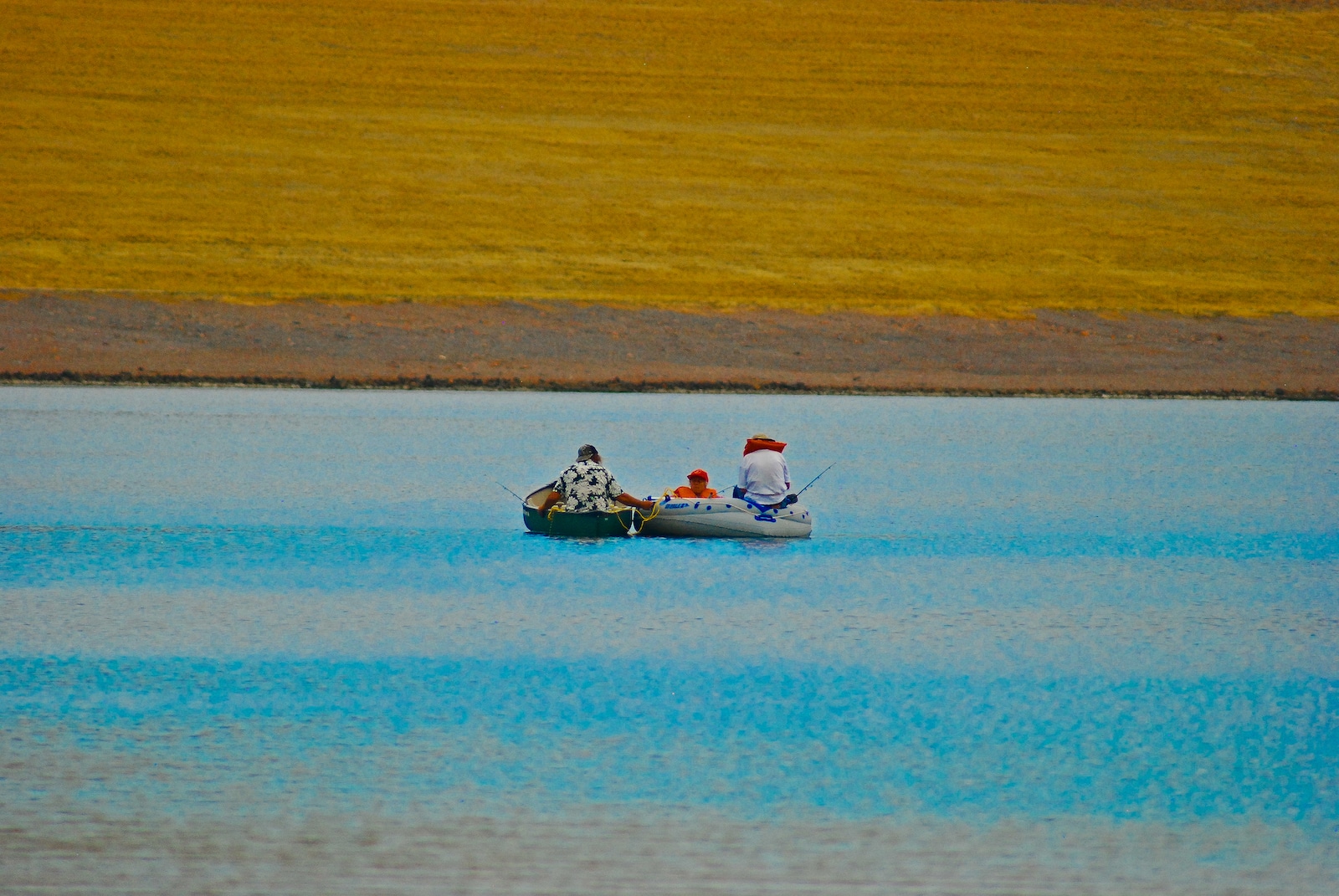 This picturesque reservoir sits at the western edge of Denver's suburbs in Lakewood, and it offers a stellar mix of serenity and scenery for paddle boarders. This Lakewood park is a great spot to throw camping, hiking, and fishing into the mix if you want to make paddle boarding just one part of a larger weekend trip without leaving the Denver area.
Its Big Soda Lake only permits non-motorized watercraft, whereas you'll find motorboats on Bear Creek Lake. No private boats are allowed on Little Soda Lake though. The marina on Big Soda Lake rents SUP.
Clear Creek Whitewater Park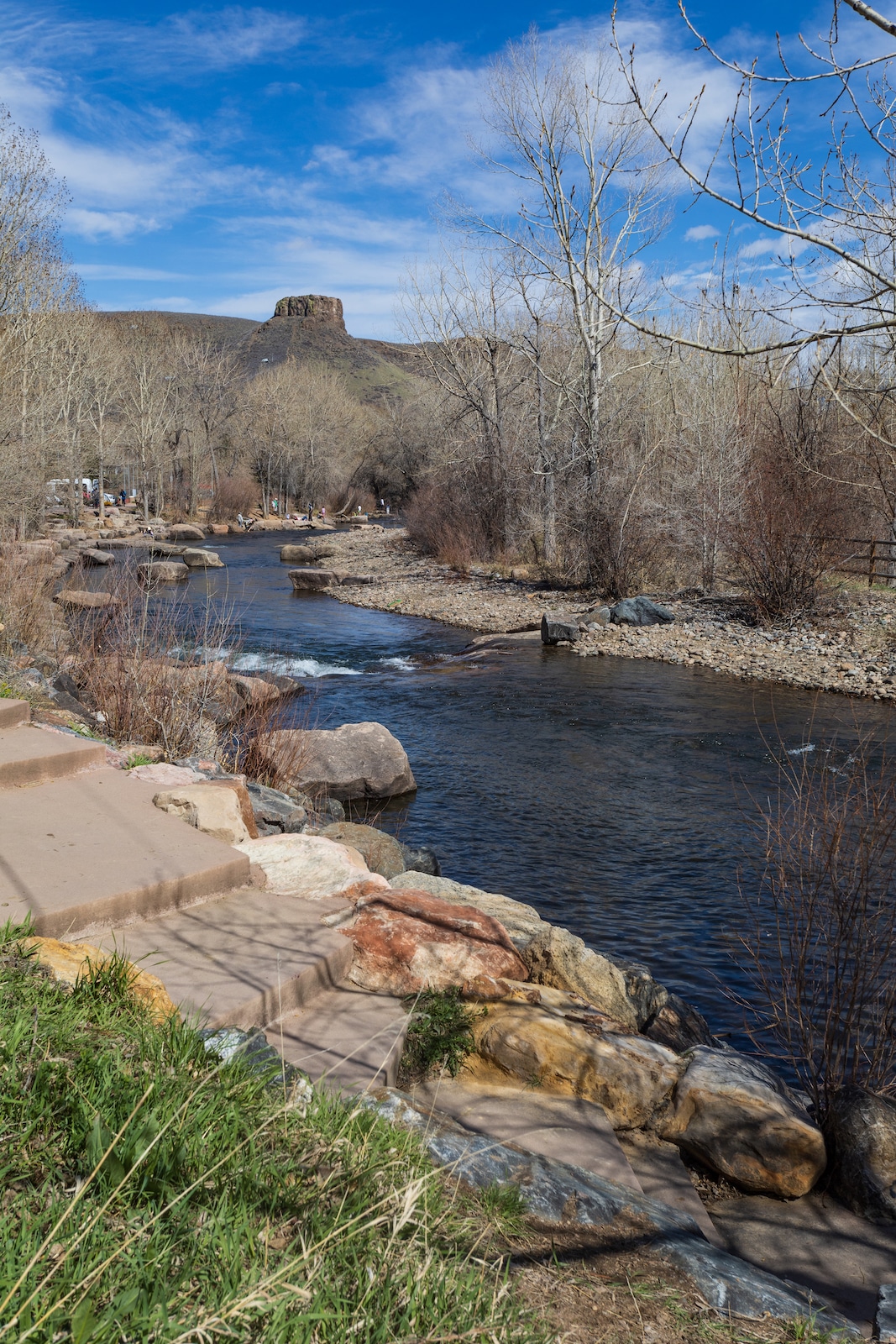 The Clear Creek Whitewater Park is about a half hour's drive west of Denver and delivers a unique and thrilling paddle boarding experience you won't want to miss. In contrast to the tame lakes and reservoirs that comprise the majority of this list, this is a place where you can stand up paddle board on a scenic creek that flows straight from the mountains outside Golden.
It's almost always packed with people, but it's absolutely worth checking out regardless, especially if you're looking for a challenge. River tubing here is quite popular.
*Cherry Creek Reservoir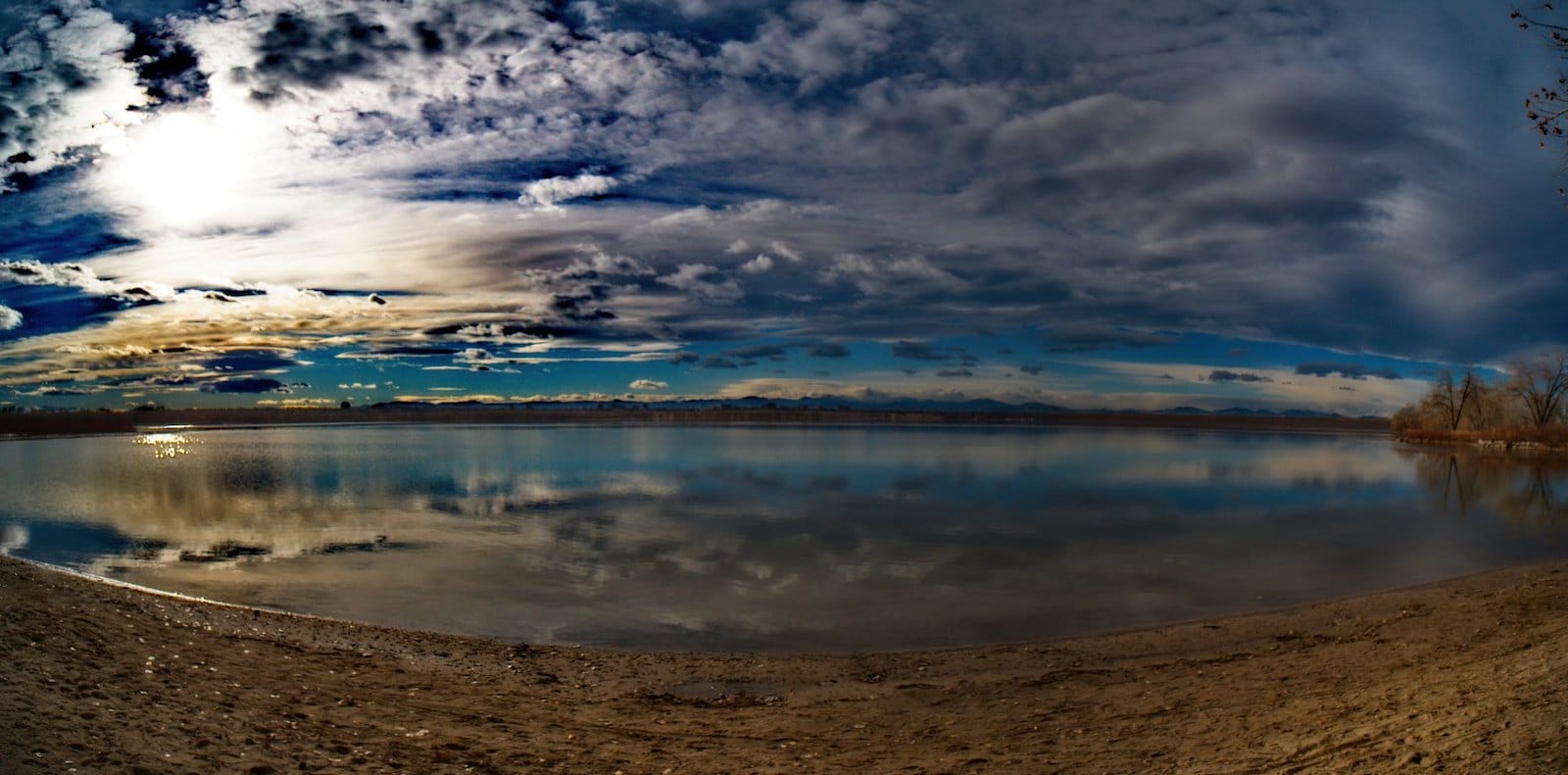 *Note that at the time of this writing, this reservoir is temporarily closed to boating of any kind
Cherry Creek Reservoir is a large body of water located southeast of Denver in the city of Aurora. Consider this spot if you want to make stand up paddle boarding a part of your larger hiking, fishing, or camping trip. The local Pelican Bay Marina rents out SUP too.
Standley Lake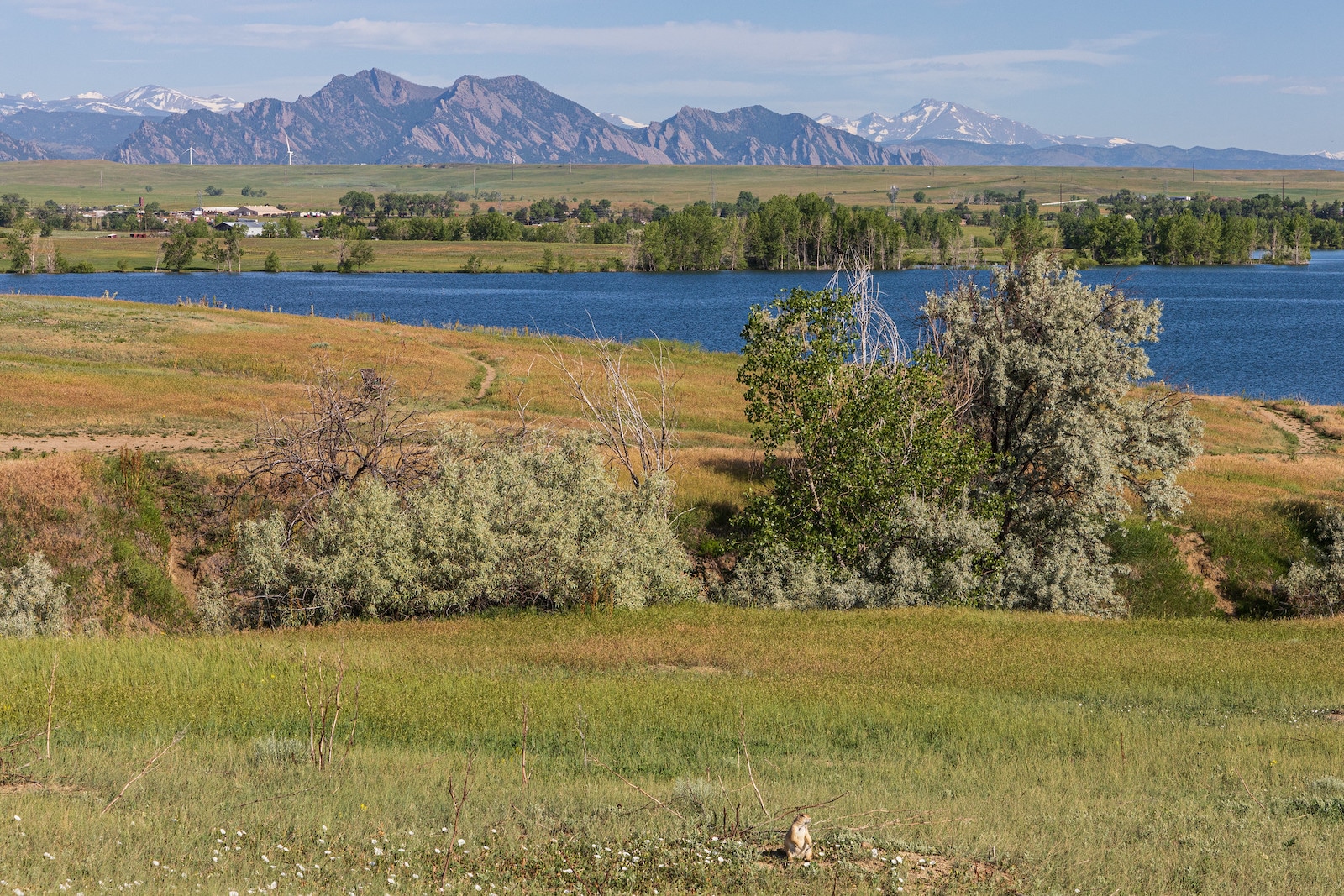 Westminister's Standley Lake is famous in Colorado for its bird viewing––it even has a place called "Bird Island" that is home to bald eagles––, and it also permits and rents stand up paddle boards. The lake is located northwest of Denver. There's also camping and tipis at the park if you want to spend the night.
Lake Arbor
Lake Arbor sits east of 80th Avenue and Wadsworth Boulevard in Arvada, and it serves as a decent option for those wanting a less crowded stand up paddle boarding experience without leaving town. Plus, you'll be treated to a nice view of the Front Range while you're exploring the lake.
Prospect Lake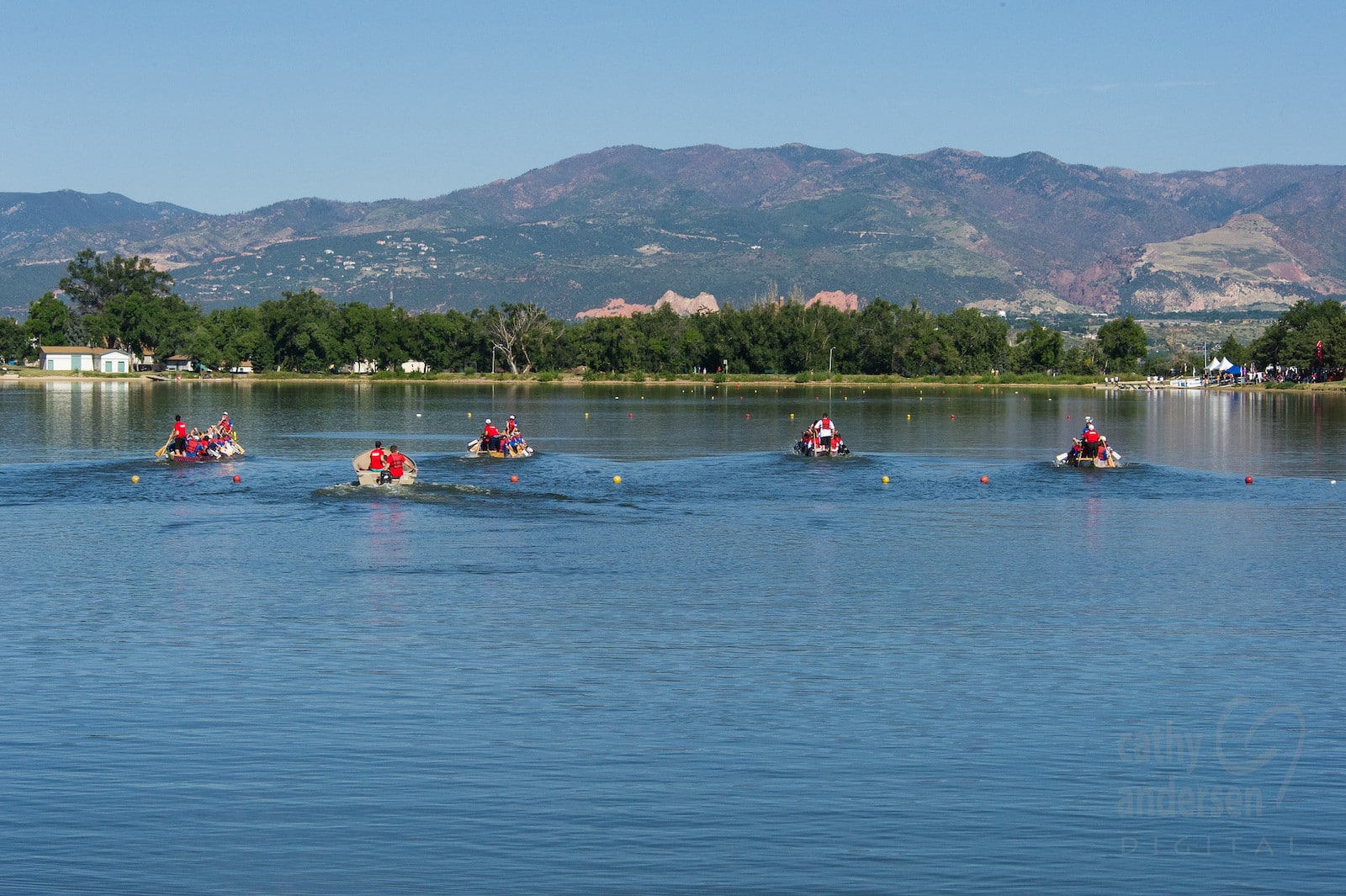 This lake located just south of I-70 west of Denver is so small that it's easy to miss, but it does allow standup paddle boarding. It's part of the scenic Wheat Ridge Greenbelt (a section of the Clear Creek Trail), which is cherished by local residents.
West Lake
West Lake sits a short walk away from Prospect Lake in Wheat Ridge, and it delivers an especially gorgeous and serene setting for paddle boarding. You can use the Wheat Ridge Greenbelt Youngfield Entrance to access this lake and its trails.
Quincy Reservoir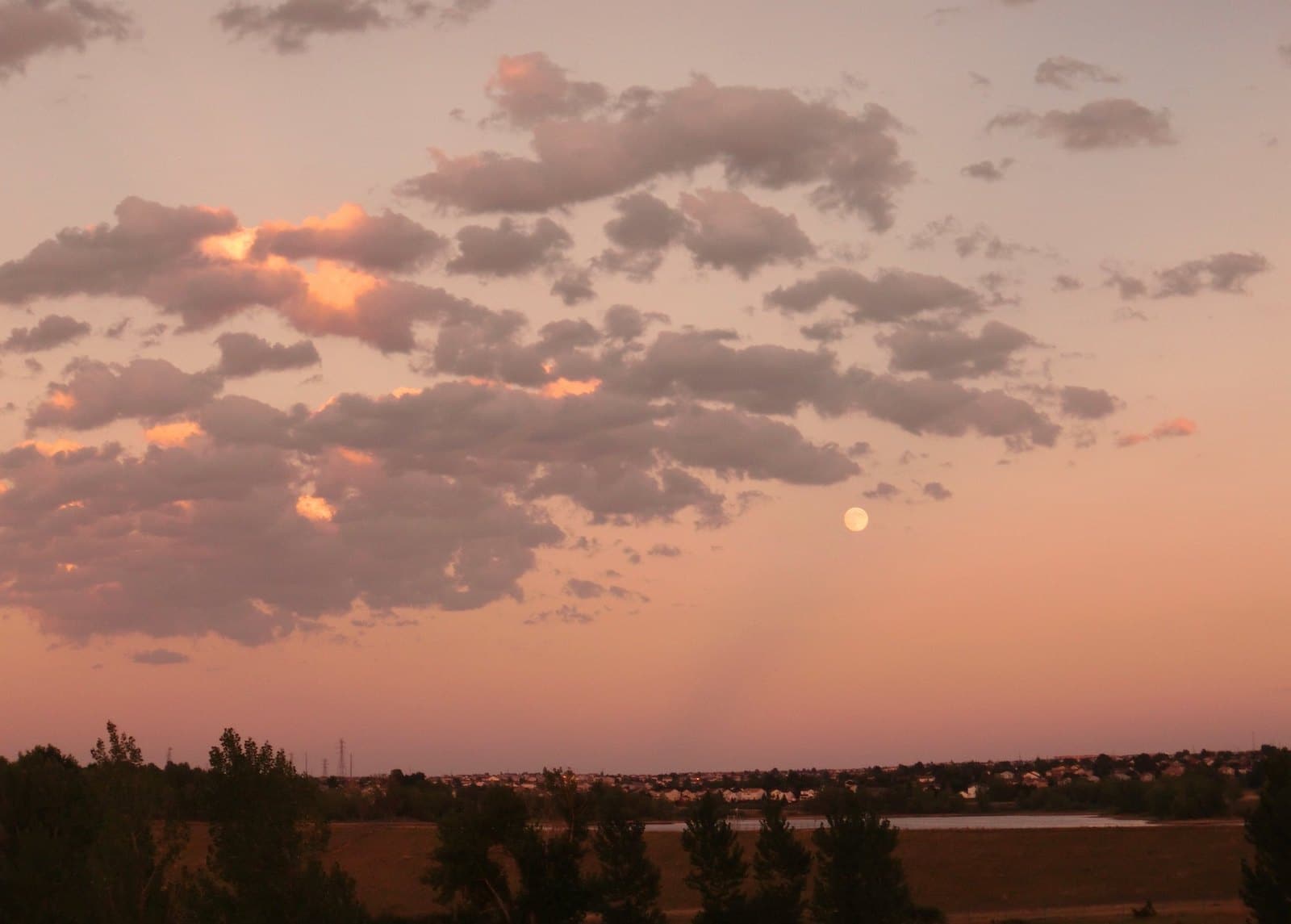 Check out the Quincy Reservoir if you're in Aurora looking to ditch the crowds. It's a decent-sized body of water at 160-acres, and it's located between Cherry Creek Reservoir and the Aurora Reservoir. Boating is allowed from once the ice melts, typically mid-to-late March through October. No motorized vehicles are permitted on the water.
The locations featured on this list are spots in and around Denver, but your choices multiply the farther out you venture. In addition to its many places where standup paddle boarding is allowed and welcomed, Denver also has multiple shops where you can rent paddle boards and other gear.