Colorado's picturesque scenic landscape and proximity to an abundance of outdoor activities make camping here a must. Whether you're visiting the state or a local outdoor enthusiast, finding campgrounds near a lake is a favorite amongst campers.
Lakeside camping or nearby lakes can often offer an opportunity for exciting water activities, such as kayaking, canoeing, or boating. Even for those looking to simply relax, it can offer a peaceful backdrop to take in Colorado's natural beauty. There are many camping opportunities at state parks and city parks, as well as on federal lands close to lakes.
Camping in State Parks by Lakes
Campgrounds and state parks may often have fire restrictions that can change often. Learn more about Colorado's fire ban stages, so you know what to expect when you're out in the wilderness.
If there is public access to swimming, Colorado state parks do not have lifeguards on duty. Children must be supervised at all times by adults, and it's swimming at your own risk. The Red Cross has suggestions for swim safety.
For boating, some boats may be required to be inspected before entering the water. Colorado Parks & Wildlife also offers tips for boating safety. There are often various safety requirements, such as wearing a life vest.
Check-in and check-out times may vary by the campground and can change. This is also true for minimum and maximum stays. Reservations, usually always required, for state parks can be made by visiting cpwshop.com or calling 800-244-5613. Bookings can be made up to six months earlier.
Trinidad Lake State Park
Trinidad Lake State Park has an archery range, nine miles of bike trails, opportunities for hiking, and terrific proximity to local attractions, such as the Highway of Legends and the Santa Fe Trail. Boating, jet skiing, and water skiing are a few of the popular lake activities.
Carpios Ridge Campground and South Shore Campground are the two campground options here, with a total of 73 available sites. Views of the lake can be enjoyed at all of the sites that are RV-friendly. There are ten non-electric sites that are within walking distance (at South Shore Campground), and Carpios Ridge Campground's sites are open to tents, trailers, and RVs.
The park also has a retail store where you can buy firewood, maps, and hiking accessories. There are also picnic sites, a playground, showers, and a visitor center. Camping is available through winter, too.
32610 Highway 12, Trinidad | 719-846-3813 | cpw.state.co.us/placestogo/parks/TrinidadLake
Ridgway State Park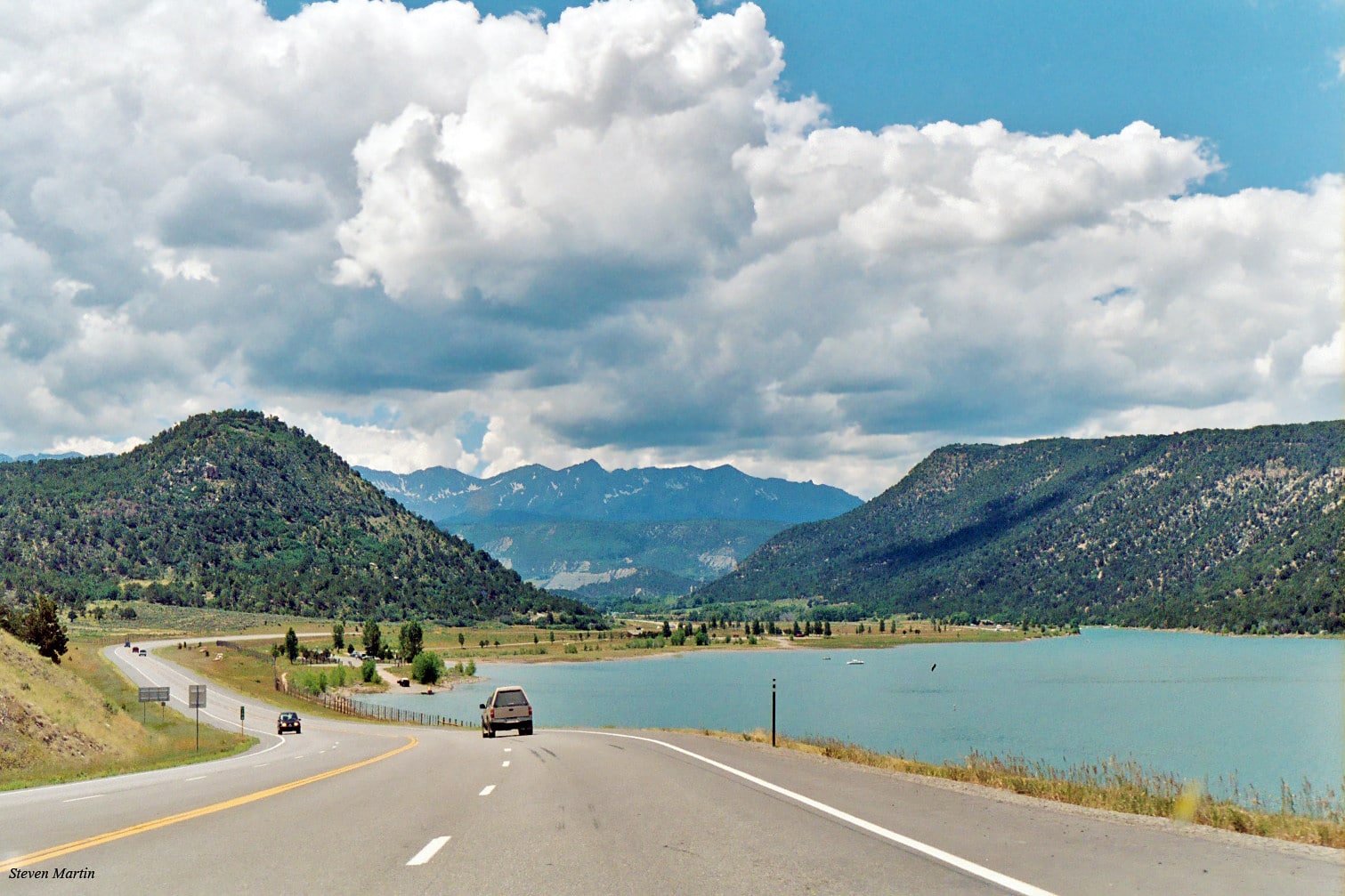 Ridgway State Park was voted one of the top 10 RV parks and campgrounds in the U.S. by USA Today's Readers Choice Award. Located 15 miles north of Ouray, the reservoir is a place for paddle boarding, sailboarding, whitewater rafting, and boating. Dog-friendly trails at the park provide a chance to walk, hike, bike, and in winter, snowshoe and cross-country ski.
All three campgrounds have restrooms, showers, laundry facilities, and a playground. At the Pa-Co-Chu-Puk Campground, sites are close to the Uncompahgre River. Dakota Terraces Campground provides mountain views and is within walking distance of the reservoir. There are also yurts available year-round for camping, each with a small microwave and refrigerator.
28555 Highway 550, Ridgway | 970-626-5822 | cpw.state.co.us/placestogo/parks/Ridgway
Rifle Gap State Park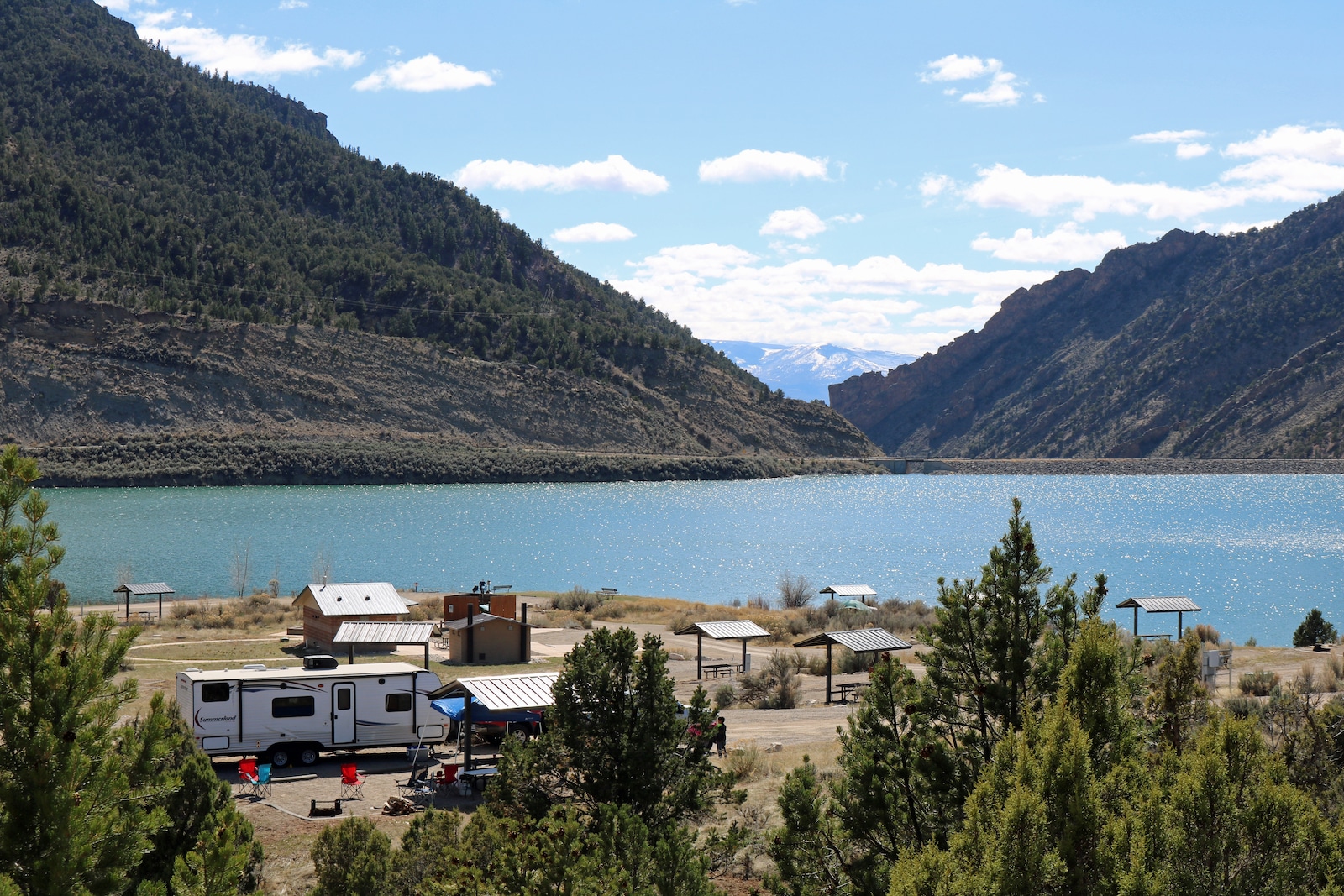 Rifle Gap State Park is a go-to Colorado destination for water enthusiasts, and it also has a beach to enjoy. The park's 350-acre reservoir makes it a popular destination for windsurfing, sailing, and boating.
There are 89 available campsites open throughout the year, along the northern shore of the park's reservoir. There are five campgrounds (Cottonwood, Lakeview, Cedar, Sage, and Pinyon) with various amenities at each. Depending on the campground and the site, there are picnic tables, fire pits, showers, and more secluded locations.
5775 Highway 325, Rifle | 970-625-1607 | cpw.state.co.us/placestogo/parks/RifleGap
Steamboat Lake State Park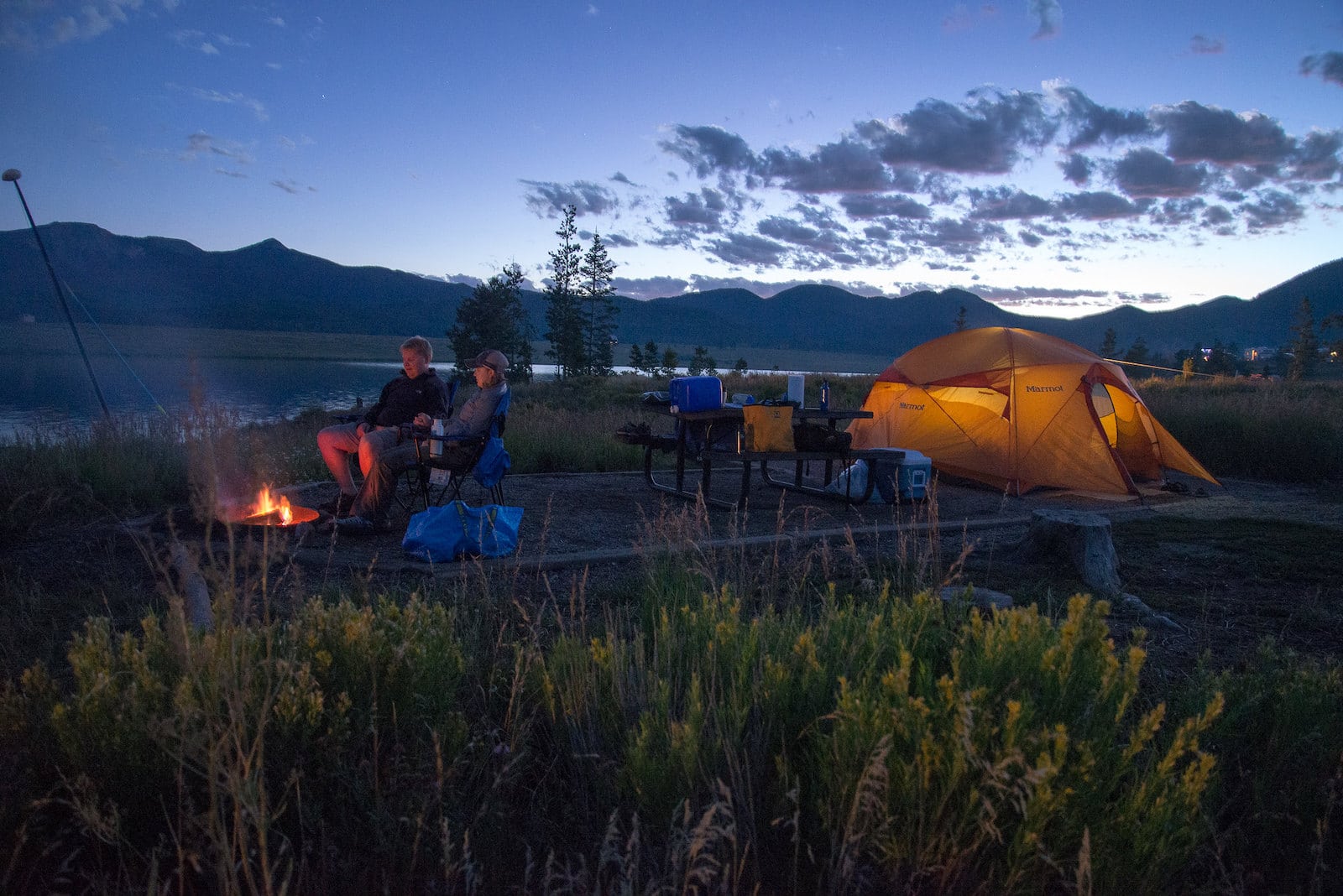 Steamboat Lake State Park provides top-notch scenery while mountain biking, birding, and horseback riding. There is a large reservoir, along with a full-service marina, where guests can partake in boating and paddle boarding.
All of the 188 campsites have a picnic table and fire ring, and some of the sites are located near the shoreline. Dutch Hill Campground is right near the marina and the swim beach. Sunrise Vista Campground is linked to that area by a foot trail. There are also ten camper cabins, which sleep four to six. Amenities include coin-operated toilets and showers, an electric heater, a coffee maker, and a small refrigerator.
61105 RCR 129, Clark | 970-879-3922 | cpw.state.co.us/placestogo/parks/SteamboatLake
Pearl Lake State Park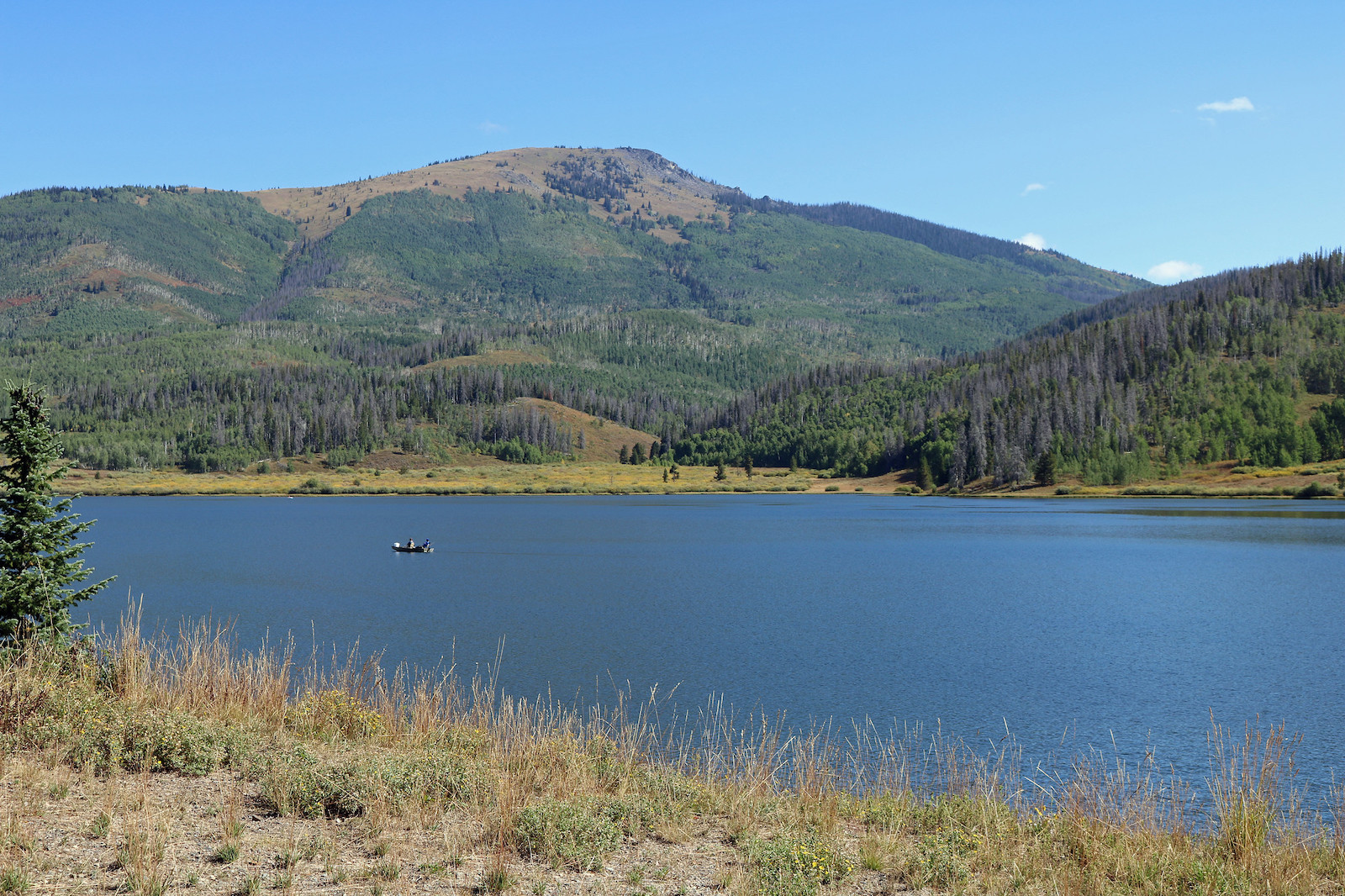 Located north of Steamboat Springs, Pearl Lake State Park has a trail that goes along the beautiful shoreline. This is a peaceful boaters' paradise since the lake is all wake-less. It's a popular destination for paddle boarders, and there are paddle boards available for rent on weekends.
The campground at Pearl Lake is less than the average size, offering 36 campsites for small motorhomes, trailers, and tents. Campers here can utilize the dump station, showers, and laundry facilities at nearby Steamboat Lake State Park. In addition to traditional camping, there are also yurts available that sleep up to six people.
61105 RCR 129, Clark | 970-879-3922 | cpw.state.co.us/placestogo/parks/PearlLake
Stagecoach State Park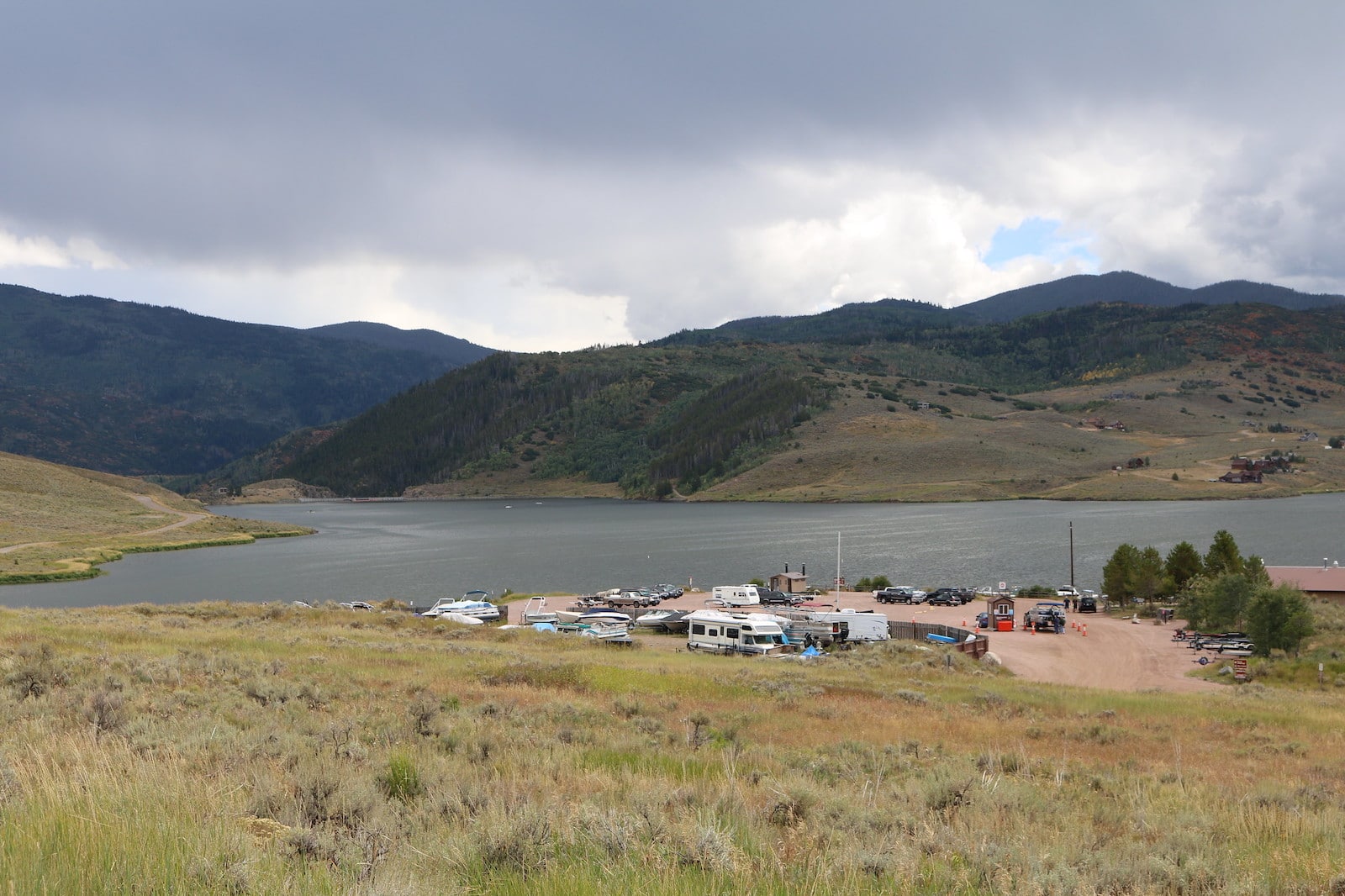 Stagecoach State Park is located near Steamboat Springs in Yampa Valley. There are 8 miles of trails as well as a loaner gear program. The 820-acre reservoir provides a chance to take out a canoe, pontoon boat, kayak, or paddle boat.
There are four campgrounds with a total of 92 sites. Group camping is an option at the park, too. Bordering the reservoir are two campgrounds – Junction City Campground and Pinnacle City Campground, each providing electrical hookups. McKindley Campground has primitive sites and vault toilets, while The Harding Spur is a basic campground with flush toilets.
25500 County Road 14, Oak Creek | 970-736-2436 | cpw.state.co.us/placestogo/parks/Stagecoach
St. Vrain State Park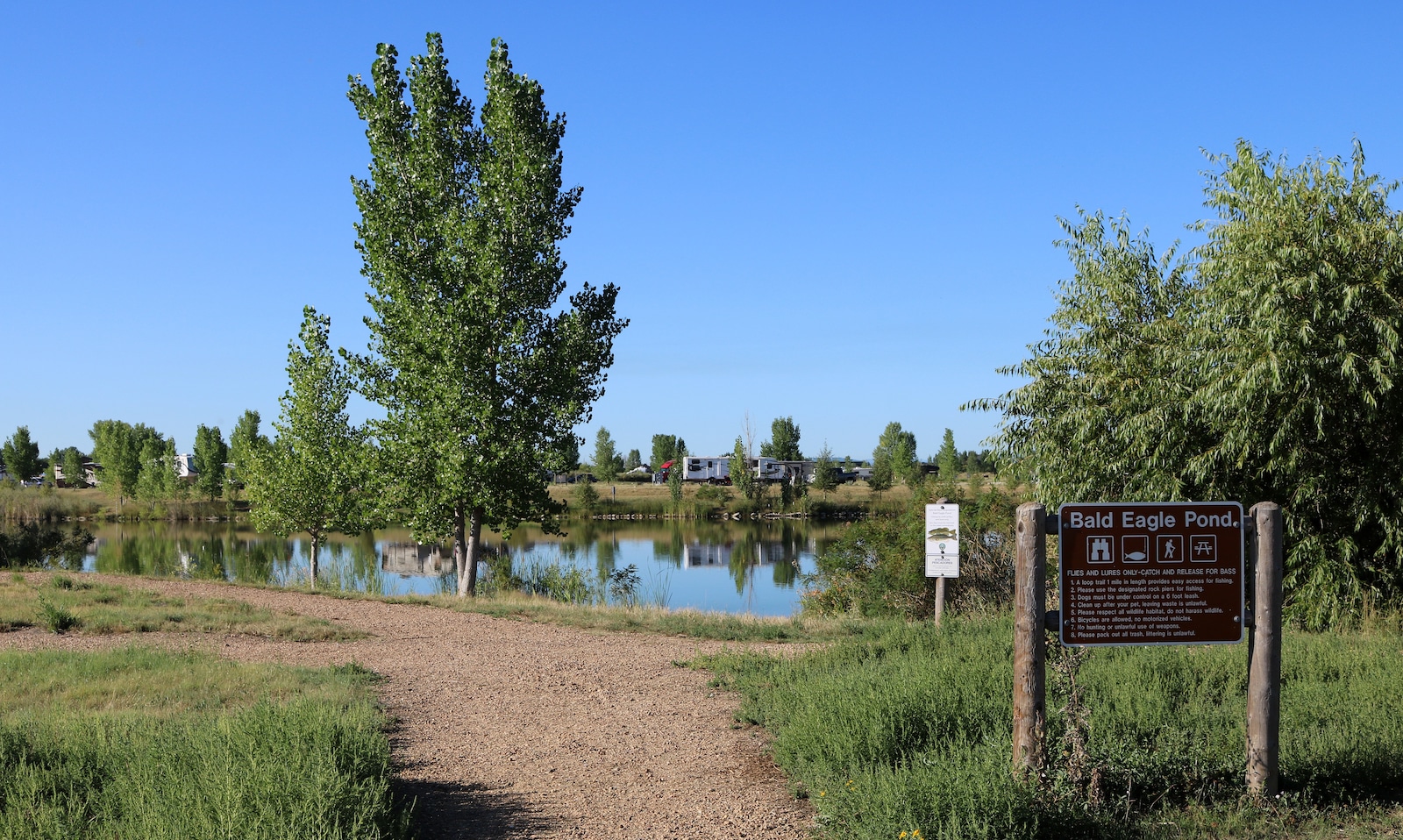 Located right off I-25 near Longmont, St. Vrain State Park has fishing piers, picnic sites, and seven miles of interconnected trails. Ponds allow for hand or foot propelled vessels and boating with electric trolling motors.
Year-round camping includes 87 campsites with electric hookups and a portion of those with full hookups. Most sites offer shade shelter and all have a picnic table, grill, and concrete pad. There are showers and flush toilets at the camper services building.
3785 Weld County Road 24 1/2, Firestone | 303-678-9402 | cpw.state.co.us/placestogo/parks/StVrain
State Forest State Park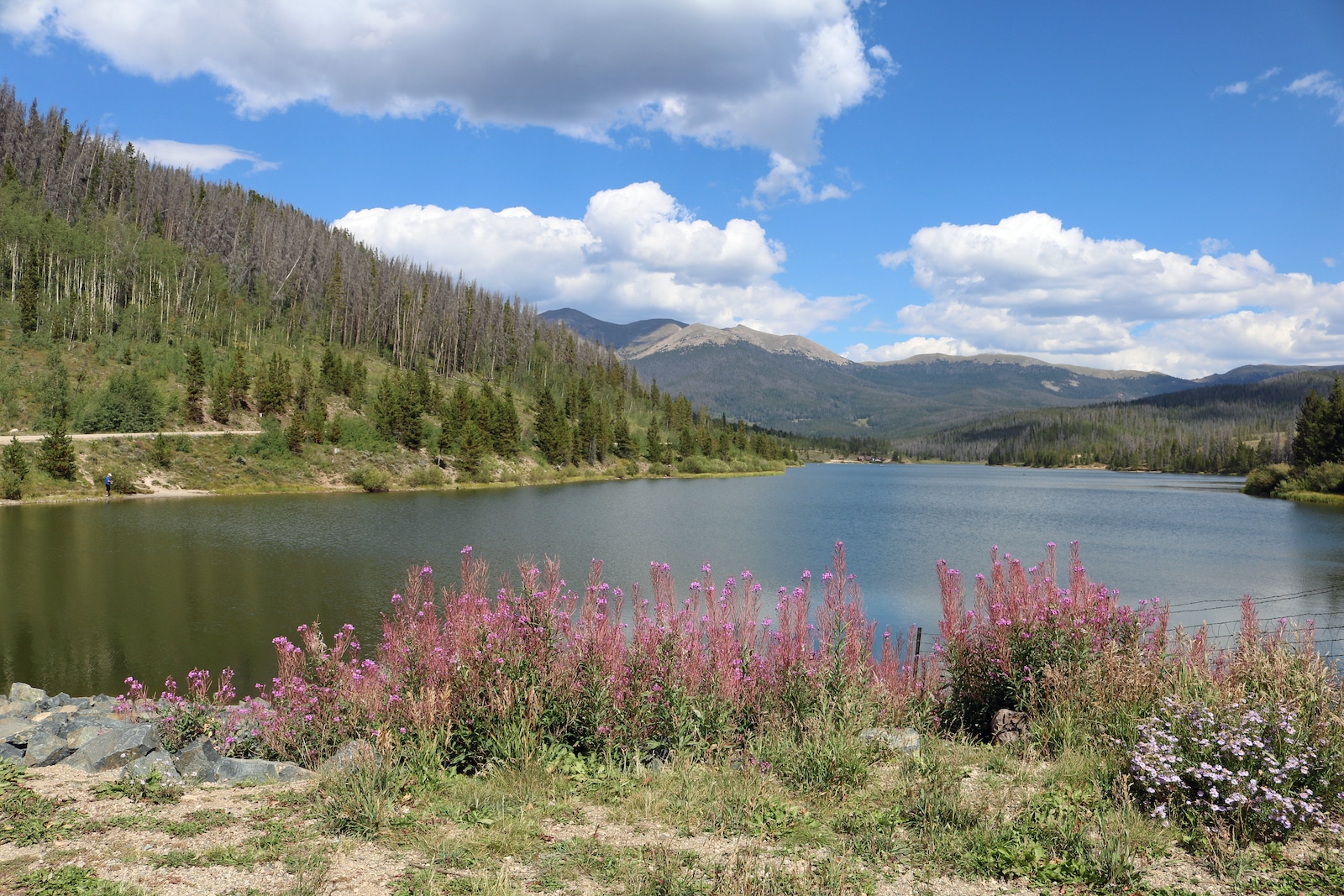 Known for frequent moose sightings, State Forest State Park is 71,000 acres of forest, trails, and lakes. There is access to bike-friendly trails along with opportunities for birding, horseback riding, hiking, wildlife viewing, and picnicking.
The North Michigan Campground is beside North Michigan Reservoir, and Bockman Campground is one mile north of that. Ranger Lakes Campground has an accessible nature trail. Keep in mind The Crags isn't recommended for trailers or motor homes. There is also backcountry camping available in specific areas, and it's recommended to check with a ranger on this.
56750 Highway 14, Walden | 970-723-8366 | cpw.state.co.us/placestogo/parks/StateForest
Sylvan Lake State Park
Sylvan Lake State Park offers a scenic mountain experience in the White River National Forest. There are two hiking trails – Lake Shore Loop (1.5 miles) and West Brush Creek Trail (5.8 miles). A 42-acre lake allows for canoeing, kayaking, and for electric motor boating.
There is one large cabin and three yurts available here, along with 44 campsites. There are no individual site hookups, and all sites are for tents, trailers, and RVs. Fisherman's Paradise Campground is overlooking the lake, while Elk Run Campground has views of Brush Creek Valley or the lake.
10200 Brush Creek Road, Eagle | 970-328-2778 | cpw.state.co.us/placestogo/parks/SylvanLake
Vega State Park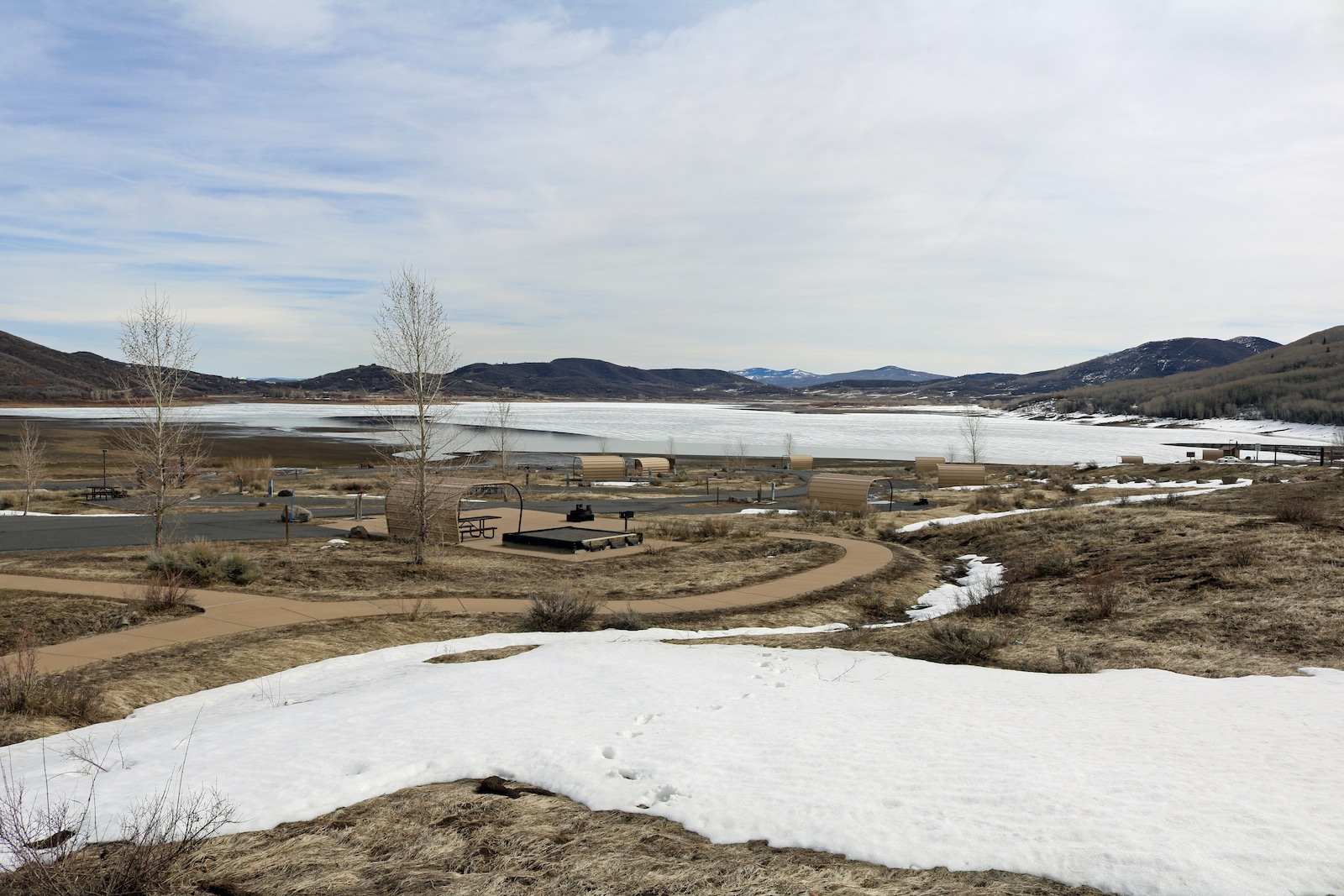 Vega State Park's lake provides a scenic opportunity to paddle board,  jet ski, sail, and windsurf. For bikers, there are seven miles of paved and gravel roads within the campgrounds. For hikers, there are two different two-mile trails in the park. There is a nearby privately-owned company that rents stand up paddle boards to use.
The four campgrounds, with a total of 109 campsites, surround the lake. There are also five cabins. Campgrounds include Early Settlers Campground, Aspen Grove Campground, Oak Point Campground, and Pioneer Campground, which has walk-in tent sites.
15247 North 6/10 Road Unit A, Collbran | 970-487-3407 | cpw.state.co.us/placestogo/parks/Vega
Boyd Lake State Park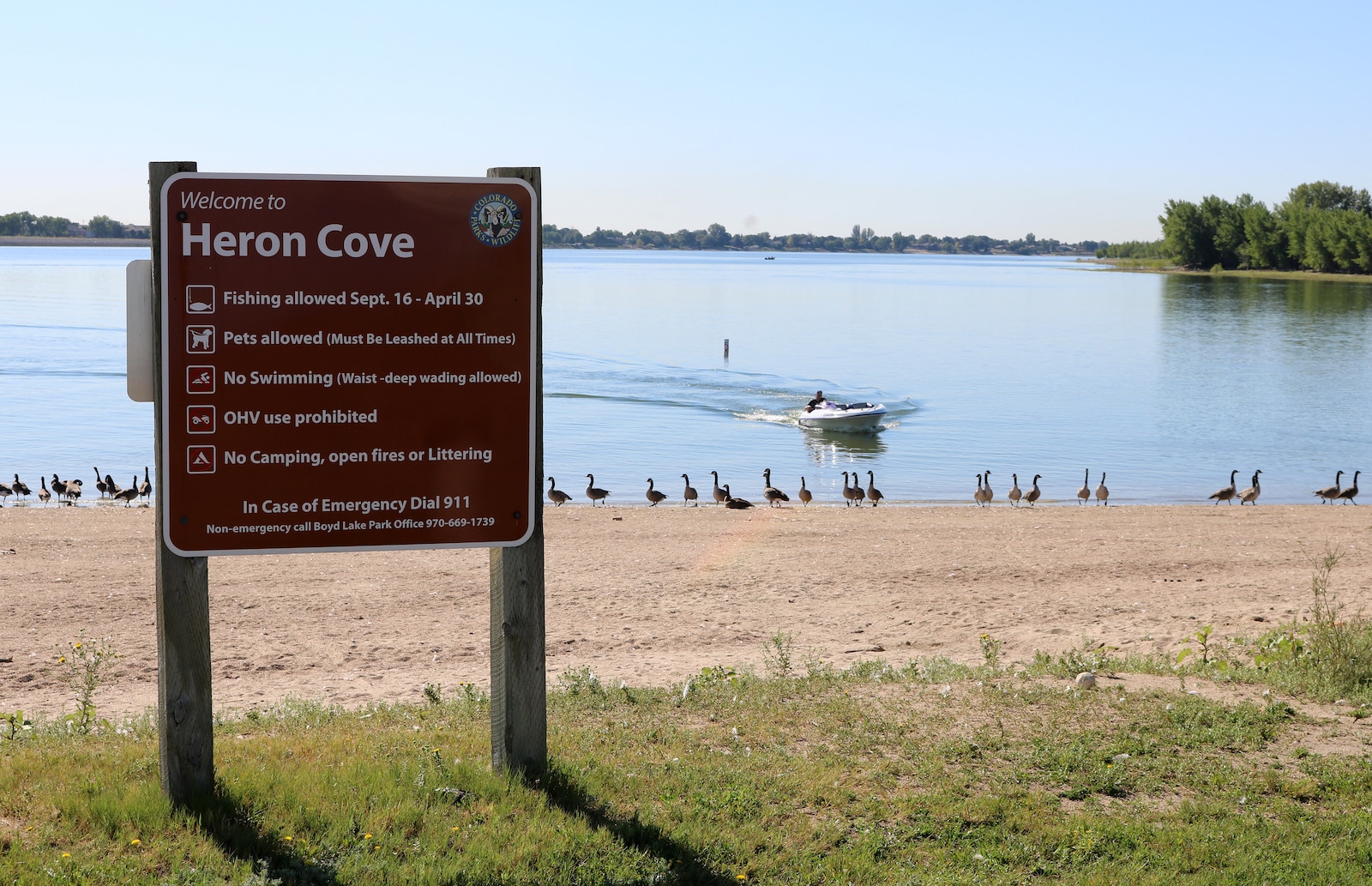 Boyd Lake State Park allows canoes, sailboats, jet skis, and fishing boats on the 1,700-surface acres of water. The park provides opportunities for biking, hiking, picnicking, water skiing, and in winter months, snowmobiling.
At the Cottonwood Campground inside the park, tents, motor homes, trailers, and pick-up campers are welcome. Described as a "modern campground", there are 148 paved pull-through sites, each having a picnic table and grill and electric hookups.
There are restrooms and showers, a dump station, and playground equipment. The campsites are near the lake, in a grassy area with trees. Dogs must be on a leash.
3720 North County Road 11-C, Loveland | 970-669-1739 | cpw.state.co.us/placestogo/parks/boydlake
Mancos State Park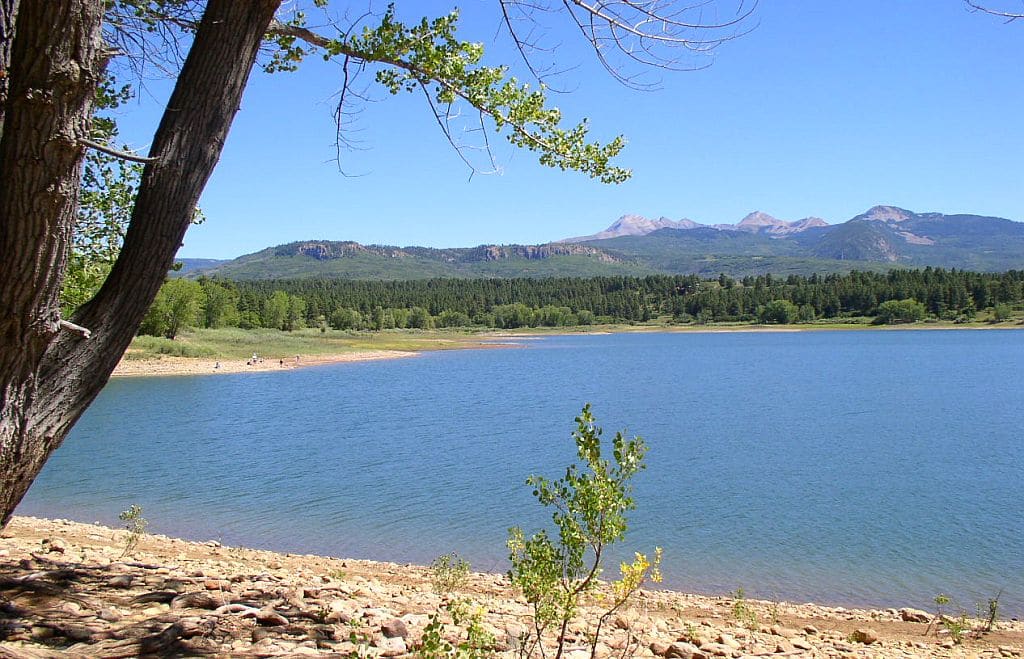 Mancos State Park is located near Durango, Mesa Verde National Park, and the San Juan Skyway. This Southwestern Colorado park's Jackson Gulch Reservoir gives the chance for people to enjoy wake-less water fun, such as kayaking and canoeing.
There are two campgrounds, with a total of 32 campsites, some primarily used for tent camping. Each campsite has picnic tables and fire pits, but the main campground has no electric hookup available. In addition to traditional camping, Mancos also has two yurts available.
42545 Road N, Mancos | 970-533-7065 | cpw.state.co.us/placestogo/parks/Mancos
Chatfield State Park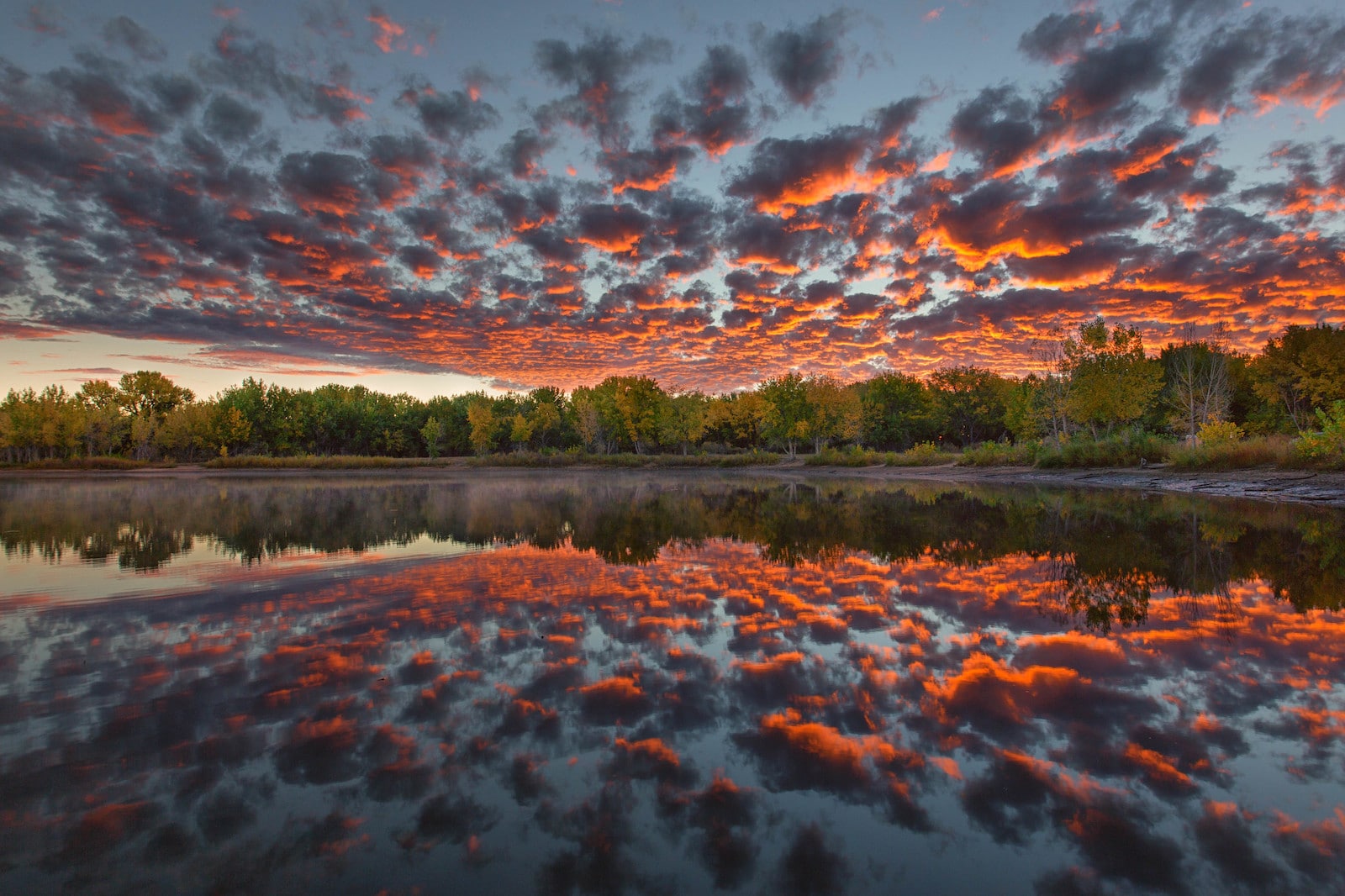 Southwest of Denver, Chatfield State Park offers a dog off-leash area, more than 26 miles of bike trails, horseback riding, hot air balloon rides, and paddle boarding. There are also boat rentals, a marina, and even a floating restaurant.
Choose from four campgrounds at Chatfield, all of which are within walking distance of the lake. There are both individual sites as well as group camping available ­– a total of 197 campsites. Laundry facilities, showers, and flush toilets are a few of the amenities here.
While electric-only campsites are available all year, the full hook-up sites are only available from Mid-April to Mid-October, seasonally, and are dependent on the weather.
11500 North Roxborough Park Road, Littleton | 303-791-7275 | cpw.state.co.us/placestogo/parks/Chatfield
Jackson Lake State Park

Jackson Lake State Park offers 2,600 surface acres (when full) for boating, sailboarding, and jet skiing. Other activities here include volleyball, wildlife viewing, and trails. It was ranked as one of the top park beaches by Reserve America.
There are 251 campsites at Jackson Lake, including ones available all year, just for tents, trailers, and camper vans. Most have electric hook-ups but not all. There are even some sites where hammock camping is available as well as group camping.
26363 County Road 3, Orchard | 970-645-2551 | cpw.state.co.us/placestogo/parks/JacksonLake
Cherry Creek State Park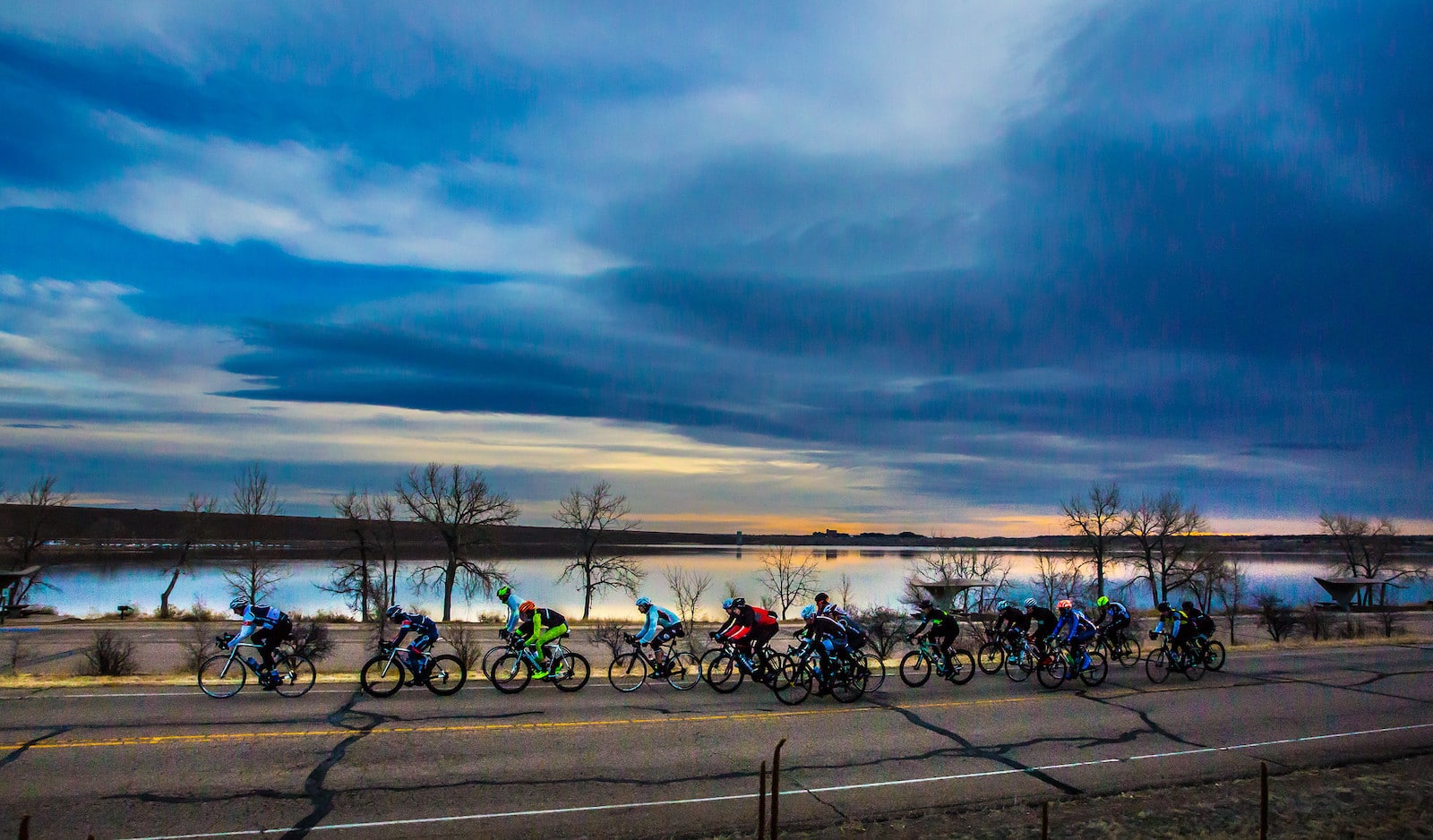 Cherry Creek State Park, located near Denver, has an off-leash dog section, multi-use trails, stables and horseback riding, a shooting range, an electric vehicle charging station, bike paths, and a model airplane flying area.
Seasonally, the lake gives park-goers a chance to do it all – boating, rowing, jet skiing, and the ability to rent boats or jet skis. Year-round camping is available, including basic tent sites and full hook-up campsites. An outdoor amphitheater is within the campground and sits up to 100 people.
4201 South Parker Road, Aurora | 303-690-1166 | cpw.state.co.us/placestogo/parks/CherryCreek
Eleven Mile State Park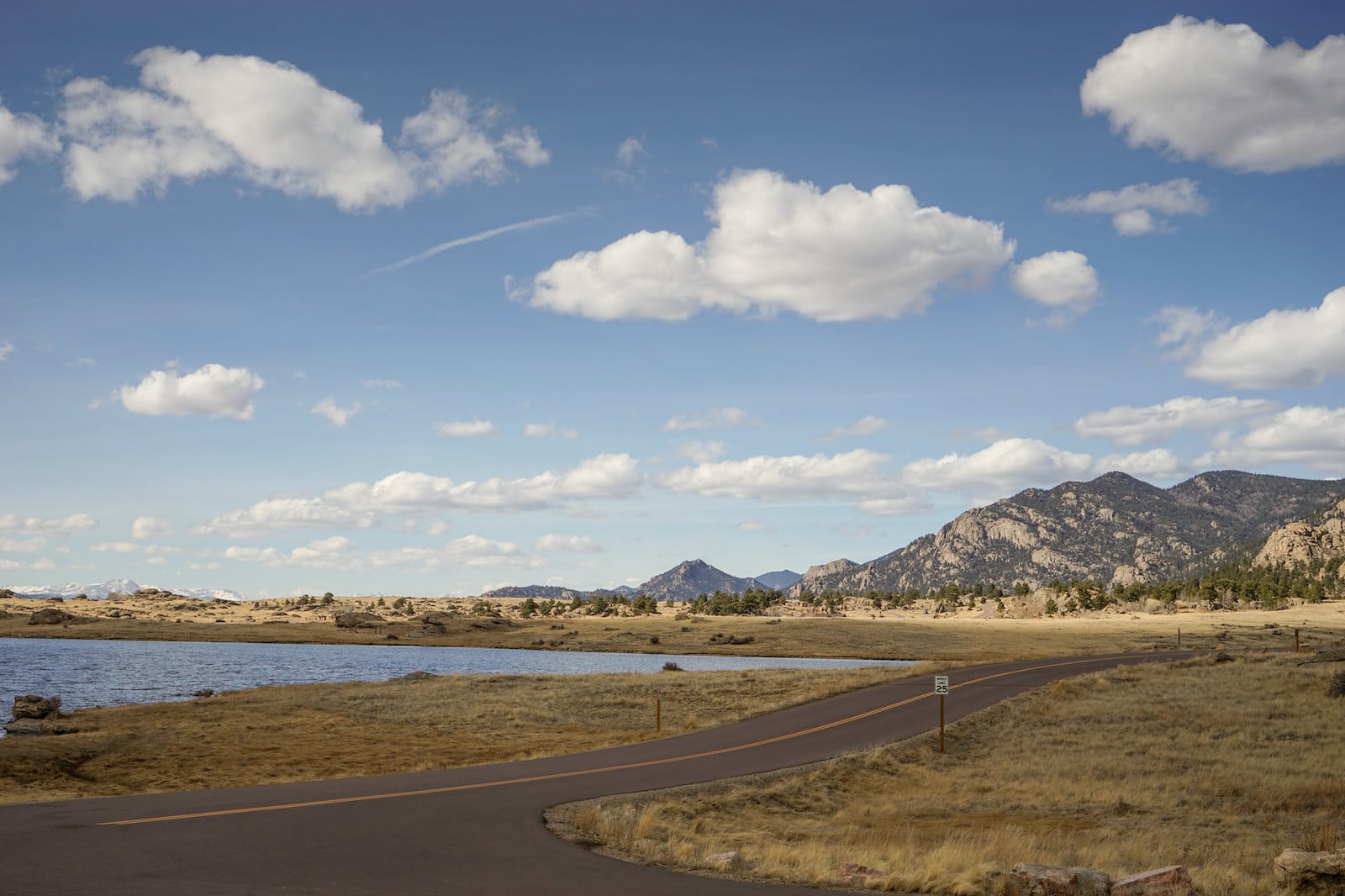 This South Park oasis has about five miles of hiking and biking trails and the opportunity for bird watching. The reservoir at Eleven Mile State Park makes way for canoeing, kayaking, fishing, sailing, windsurfing, motor boating, and kayaking.
Campsites (a total of 325) are available around the shoreline, in nine campgrounds. There is also backcountry camping here, available by packing or boating to the location. Winter camping is an option at the park, as well as cold-weather activities, such as cross-country skiing.
4229 County Road 92, Lake George | 719-748-3401 | cpw.state.co.us/placestogo/parks/ElevenMile
Highline Lake State Park
Located northwest of Grand Junction in Loma, Highline State Park has two lakes and offers plenty to do for everyone. Paddle boards, canoes, kayaks, and motor boats are welcome here. There's also a playground, retail store, and various hiking or biking trails.
For those who love birding, Highline Lake is home to many different bird varieties, and The Audubon Society has even designated the park an important bird area.
There are 36 grassy campsites (no electric hook-ups) available for RVs and for tents. There are showers and laundry facilities as well as a fire ring, grill, and picnic table on each camp site. The park also offers group camping and winter camping.
1800 11.8 Road, Loma | 970-858-7208 | cpw.state.co.us/placestogo/parks/HighlineLake
James M. Robb Colorado River State Park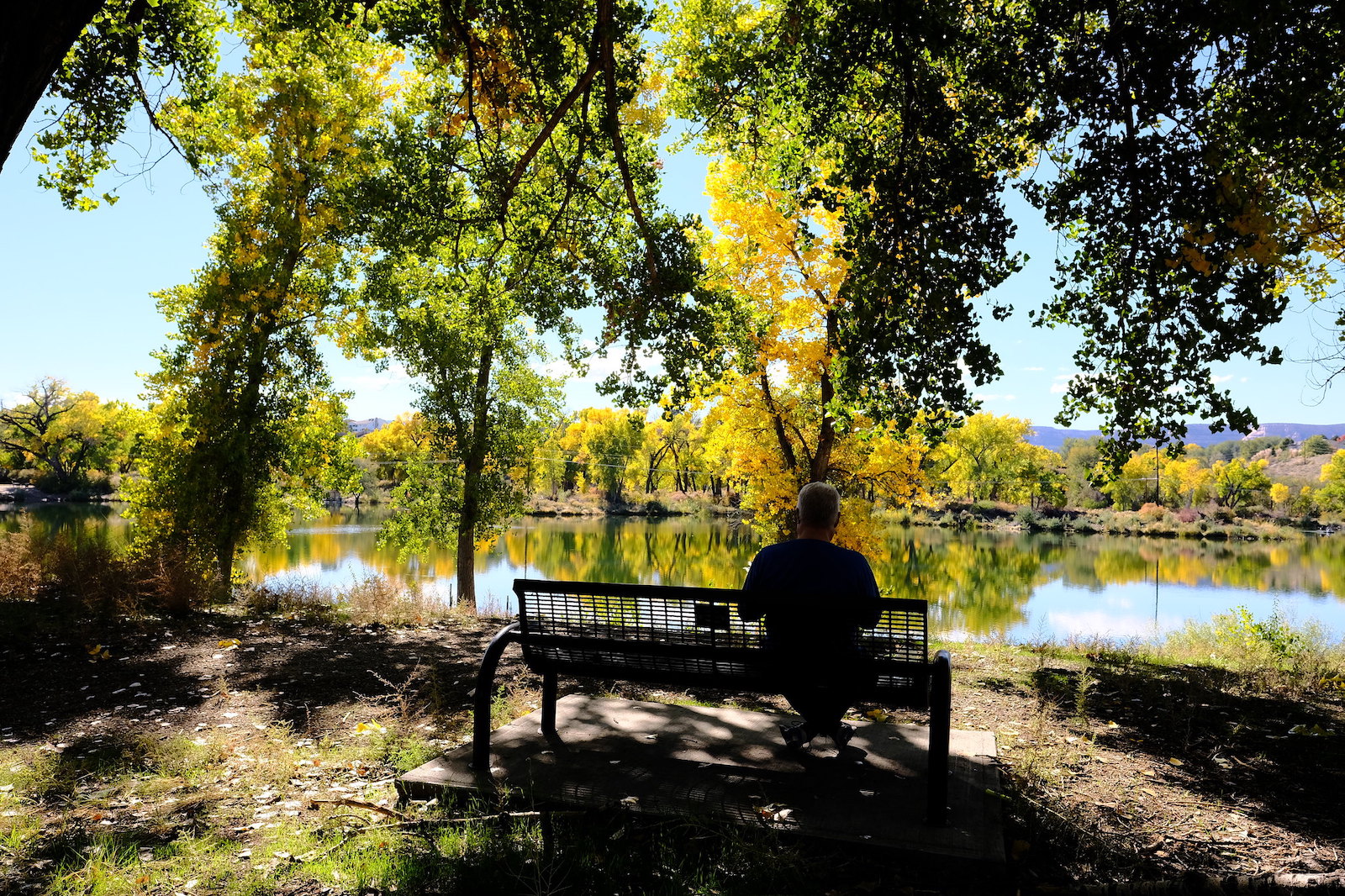 The James M. Robb Colorado River State Park is split into five various sections – Fruita, Connected Lakes, Colorado River Wildlife Area, Corn Lake, and Island Acres, each offering interesting lake and river experiences. Camping is offered at the Island Acres and Fruita sections.
Island Acres offers access to four lakes, as well as two playgrounds, showers, and laundry facilities. There are both full hook-up sites as well as tent camping. The website notes for new visitors to the area, that the campground is located near train tracks and the Interstate.
There are five various sections with different locations and phone numbers. The Island Acres section is located at:
1055 Interstate 70, Palisade | 970-464-0548 | cpw.state.co.us/placestogo/parks/JamesMRobbColoradoRiver
John Martin Reservoir State Park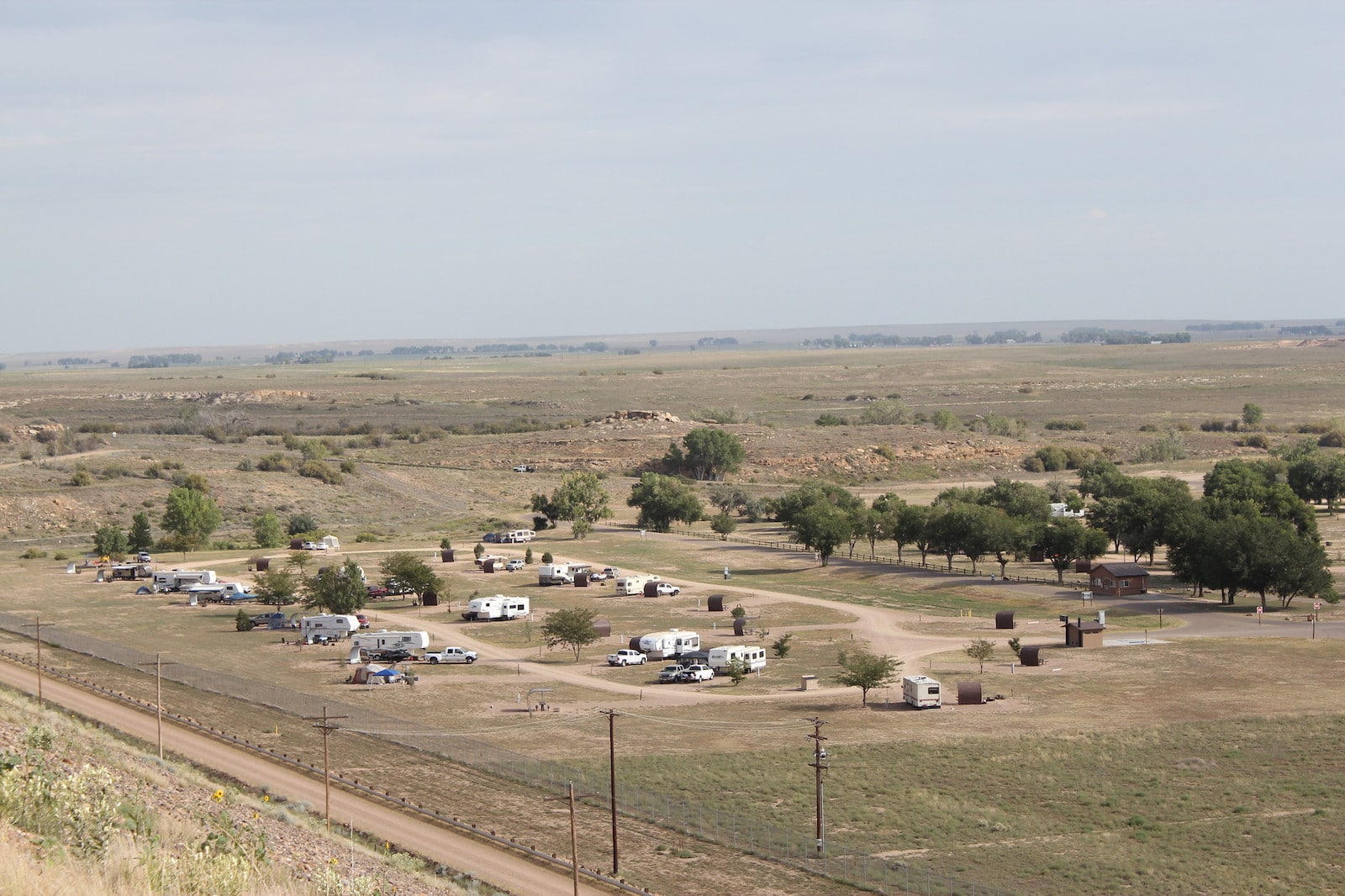 Situated in Southeastern Colorado, John Martin Reservoir State Park provides a chance to boat, bike, picnic, and play a round of disc golf. East of Lake Hasty, there is a nine-hole disc golf course. There are almost 400 species of birds in the county, making the park a "birdwatcher's paradise".
There are two campgrounds available – Lake Hasty Campground and The Point Campground. Lake Hasty Campground has flush toilets, showers, a laundry facility, and a dump site. At each of the 109 campsites, there are electrical hook-ups and shade. The Point Campground has no electric hookups, no water, and only vault toilets.
30703 Co. Road 24, Hasty | 719-829-1801 | cpw.state.co.us/placestogo/parks/JohnMartinReservoir
Lake Pueblo State Park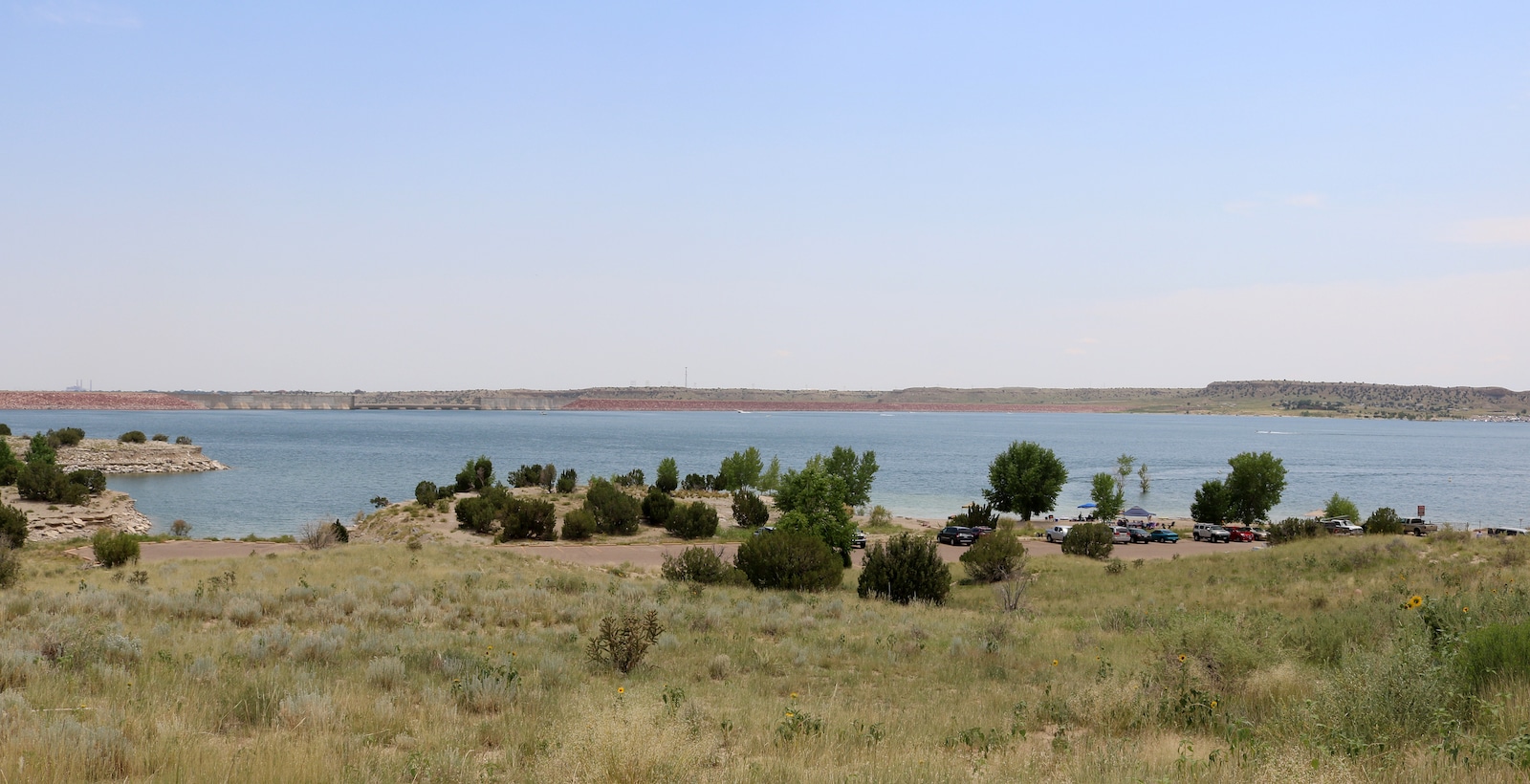 Lake Pueblo State Park has more than 4,600 surface acres of water where people can water ski, sailboard, jet ski, fish, and boat. There are opportunities to bike, both on a paved trail in the park as well as on an extensive trail system nearby.
There are almost 400 campsites with a picnic area and fire pit. The three areas include Arkansas Point Campground, Juniper Breaks Campground, and Northern Plains Campground. Showers, playgrounds, and toilets are available at the electrical campgrounds.
640 Pueblo Reservoir Road, Pueblo | 800-244-5613 | cpw.state.co.us/placestogo/parks/LakePueblo
Lathrop State Park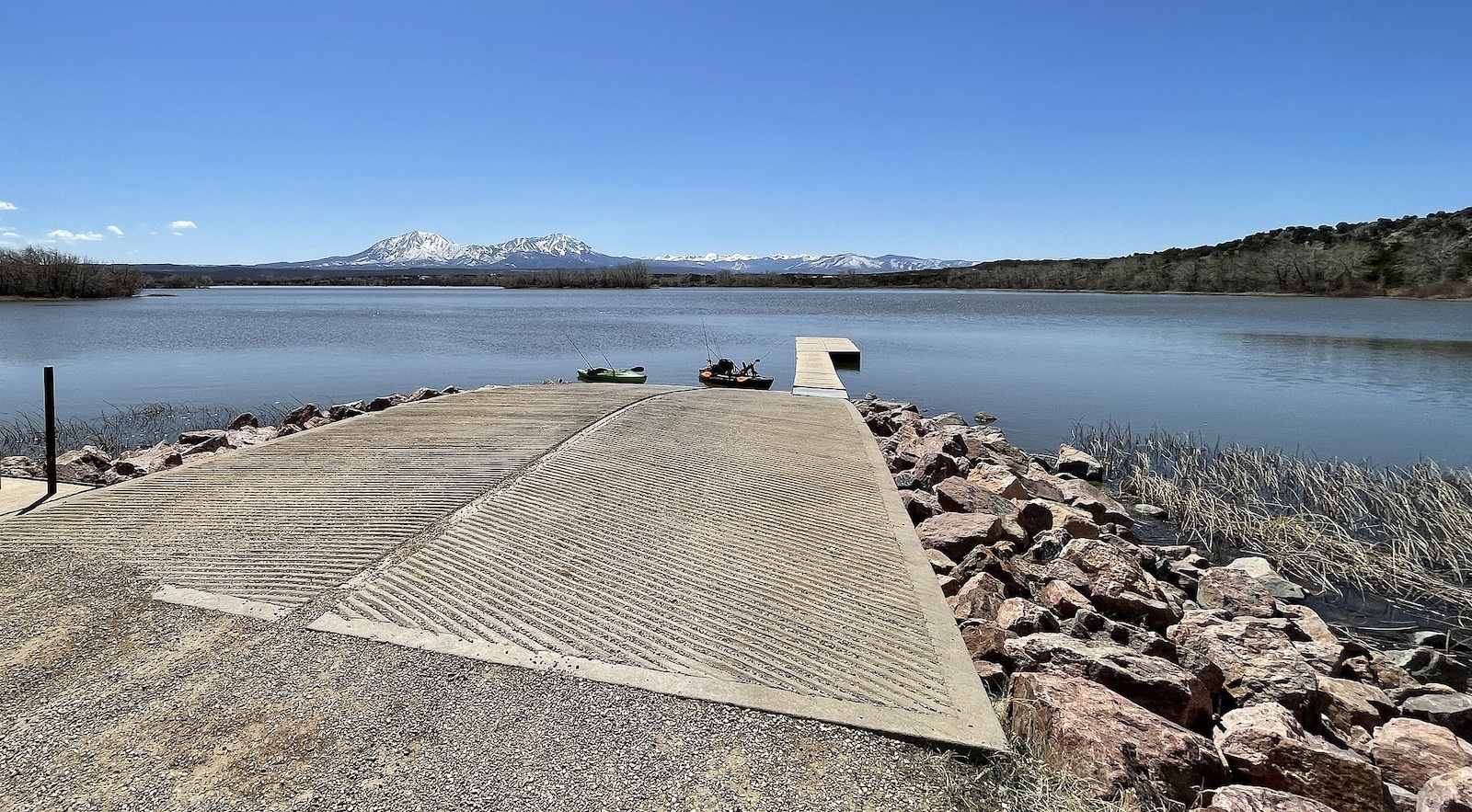 Located in Southern Colorado, Lathrop State Park is actually Colorado's first state park. There are two lakes at this place – Martin Lake, which is popular for sail boating and water skiing, and Horseshoe Lake, where people love to kayak, canoe, and boat (with no wake).
There are 103 campsites within the two campgrounds, Yucca Campground and Pi​​​ñ​on​ Campground. Pi​​​ñ​on is within walking distance to the golf course and has a playground nearby, showers, toilets, and each site has fire pits. Yucca is more basic with vault toilets and no electric hook-ups.
70 County Road 502, Walsenburg | 719-738-2376 | cpw.state.co.us/placestogo/parks/Lathrop
Crawford State Park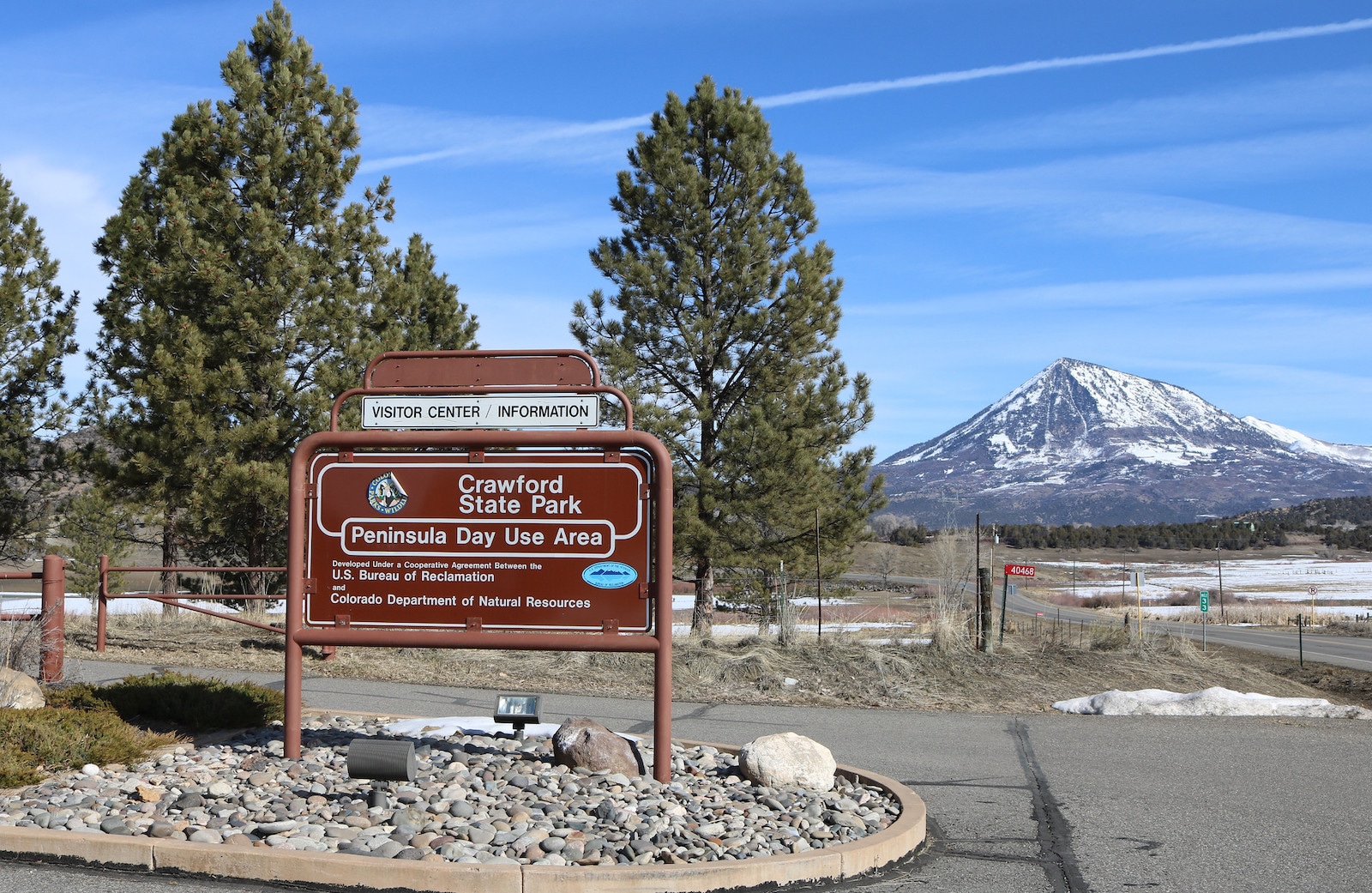 Located near The Black Canyon of the Gunnison, Crawford State Park is home to popular water activities, such as motor boating, paddle boarding, sail boarding, water skiing, and jet skiing. There are also trails for hiking and biking, places to picnic throughout the park, and educational programs. In winter, snow tubing, ice fishing, snowshoeing, and snowmobiling are available activities, too.
There are two campgrounds at Crawford offering 66 individual sites, Clear Fork Campground and Iron Creek Campground, which is close to the boat ramp. Iron Creek offers flush toilets, hot showers, and electric and water hookups.
40468 Hwy 92, Crawford | 970-921-5721 | cpw.state.co.us/placestogo/parks/Crawford
Navajo State Park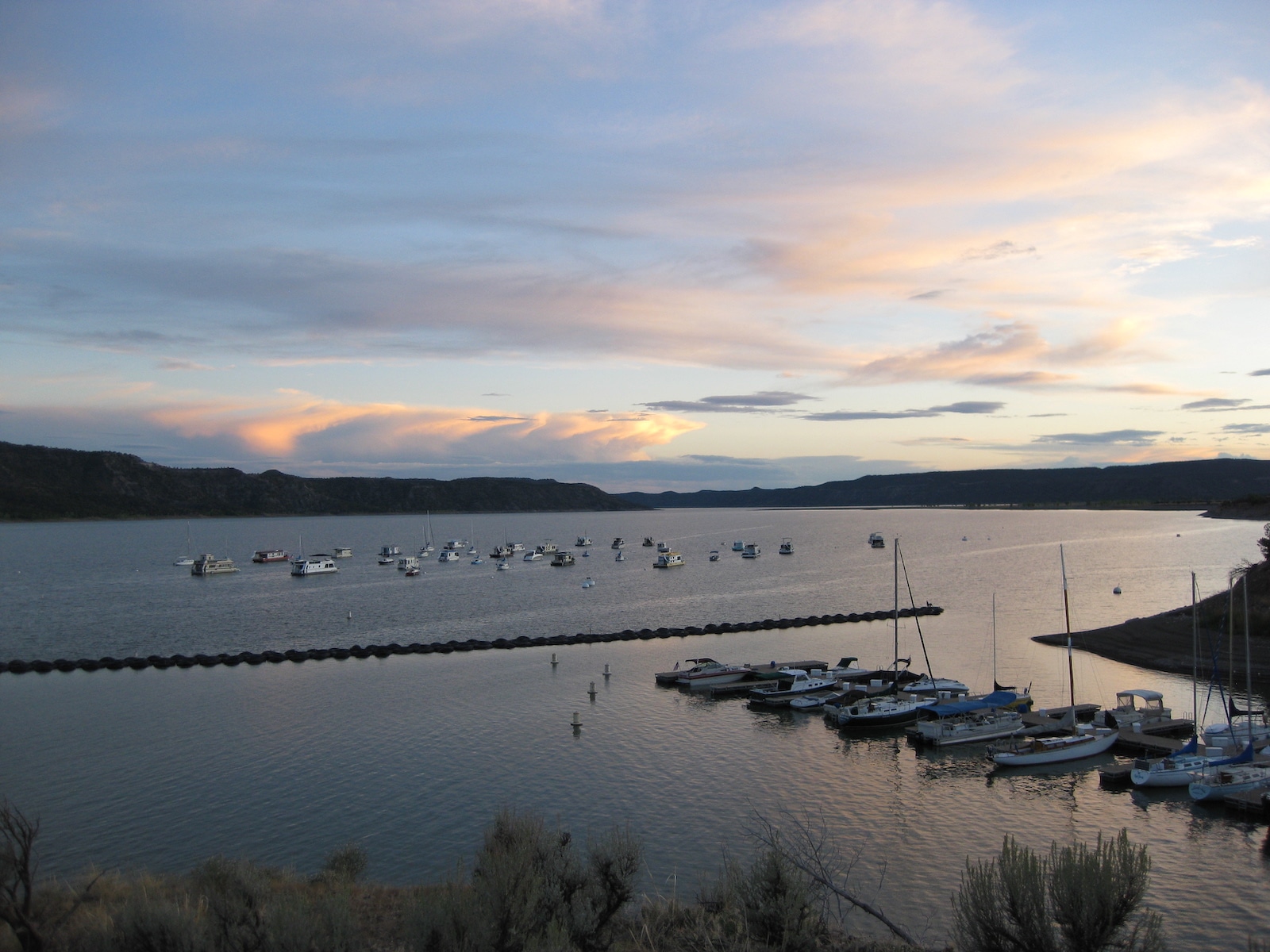 The Navajo Reservoir extends 20 miles into New Mexico, and the total surface is 15,600 acres with 3,000 in Colorado. This provides plenty of space for sailboats, houseboats, and many other types of personal watercraft. The Two Rivers Marina offers boat rentals.
There are 138 campsites and three, two-bedroom log cabins equipped with heating, cooling, a fridge, and other comforts of home. Both Rosa Campground and Tiffany Campground have specific sites that overlook the lake. Carracas Campground has RV sites with electric hook-up.
1526 County Road 982, Arboles | 970-883-2208 | cpw.state.co.us/placestogo/parks/Navajo
North Sterling State Park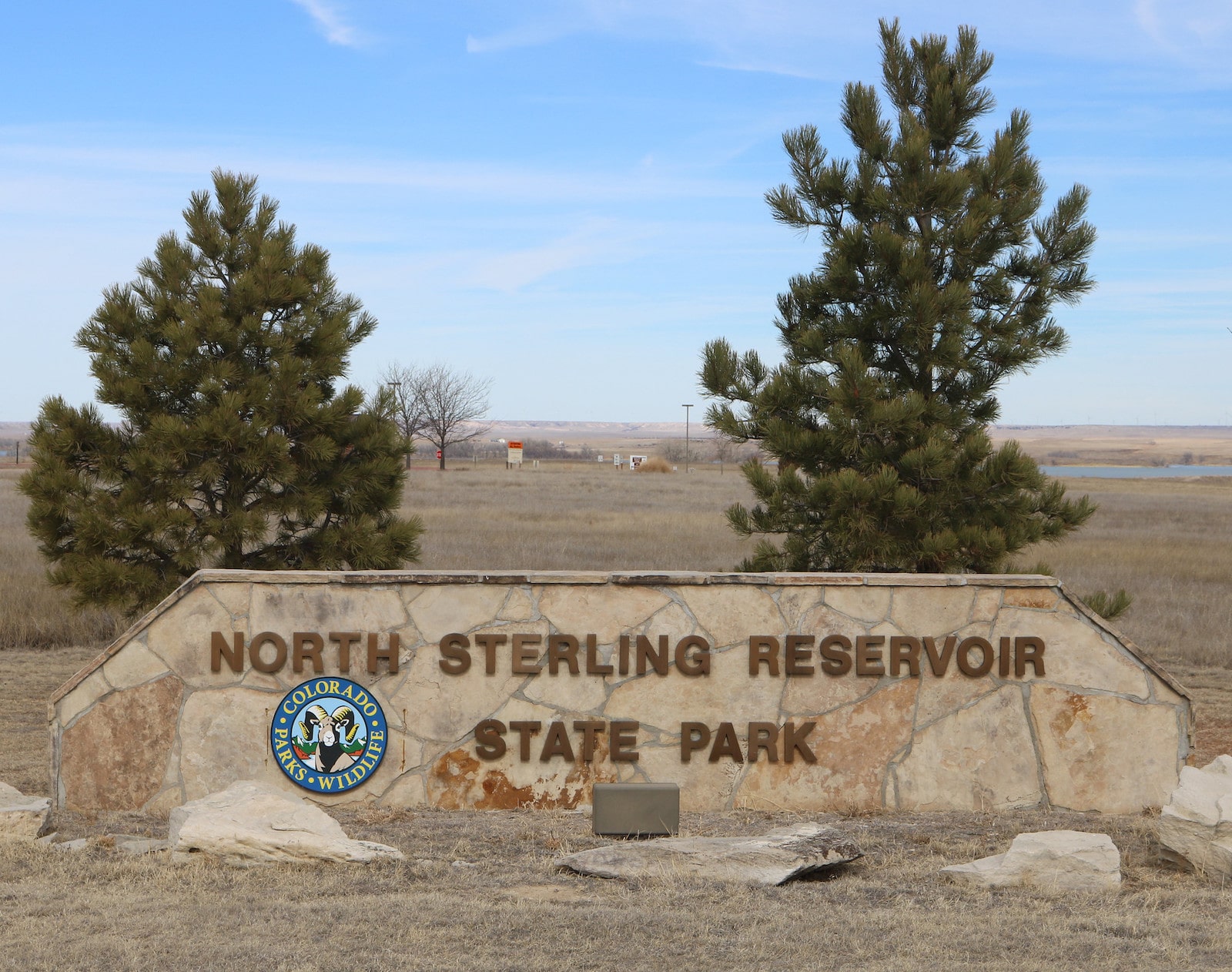 North Sterling State Park is home to a reservoir described as a "boater's paradise" with 3,000 acres of water and two boat ramps. The park also has an archery range, shooting range, multi-use trails, and a playground.
All campsites here have shade, a campfire ring, and a picnic table. There are a variety of types of campsites, including basic, non-electric campsites as well as ones located near showers and flush toilets. Elks Campground, Inlet Grove Campground, and Chimney View Campground are the options.
24005 CR 330, Sterling | 970-522-3657 | cpw.state.co.us/placestogo/parks/NorthSterling
Paonia State Park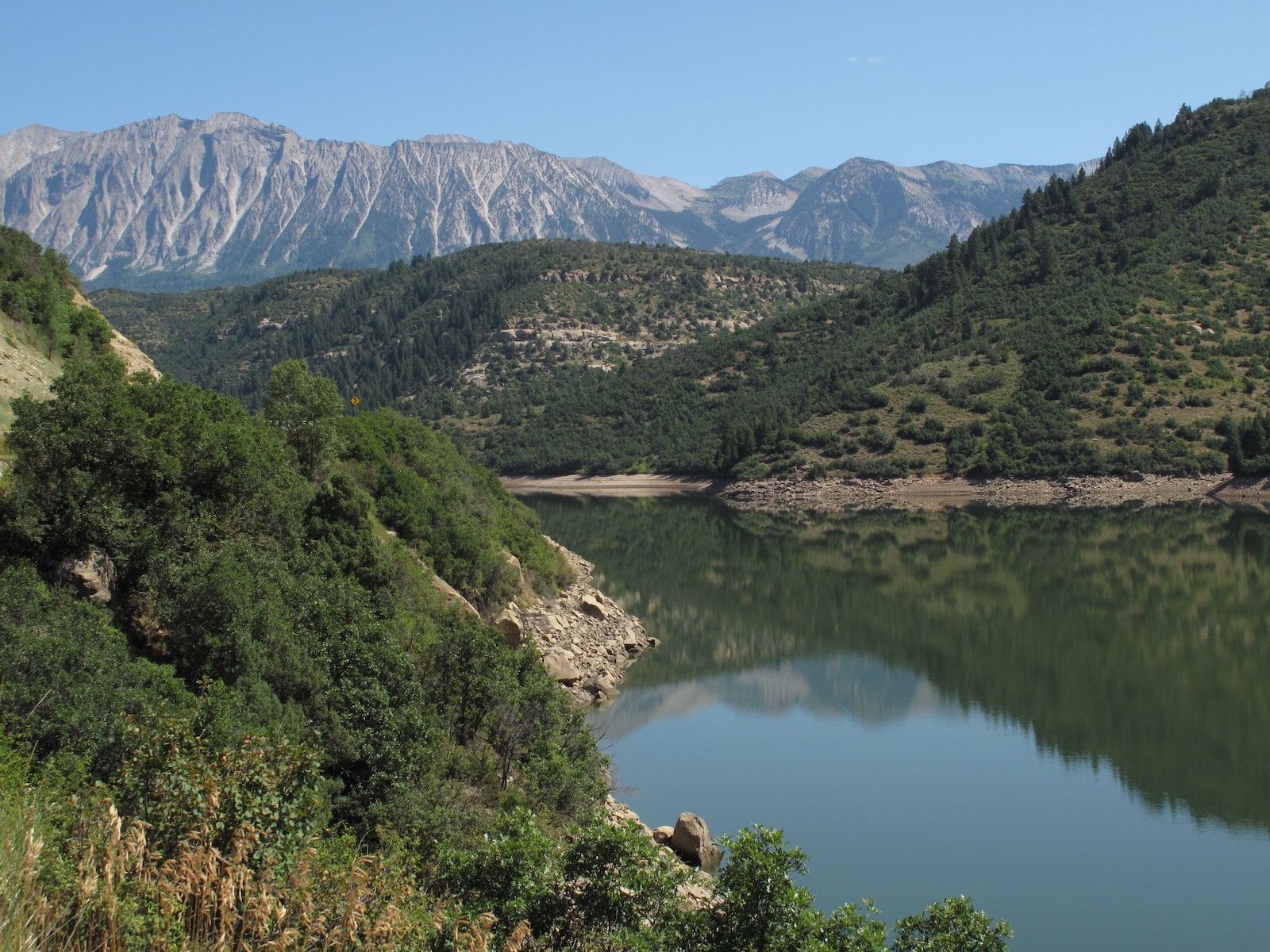 Paonia State Park has had several areas rehabilitated by the Colorado Parks and Wildlife and the U.S. Bureau of Reclamation. It's located 20 miles northeast of Paonia in Somerset, or 38 miles south of Carbondale via CO-133 S.
There are only primitive campsites here located in two campgrounds. Spruce Campground has sites near a babbling stream, and Hawsapple Campground is a go-to for water skiers. Campsites have a picnic table, a fire ring, and access to nearby vault toilets.
30684 County Rd 12, Somerset | 970-921-5721 | cpw.state.co.us/placestogo/parks/Paonia
Elkhead Reservoir State Park

Located in the Yampa Valley of Northwest Colorado, Elkhead Reservoir State Park has a 900-acre reservoir. Guests can enjoy the water with paddle boards, float tubes, canoes, windsurfer boats, jet skiing, and boating. There's also a chance for hiking shorter trails along the lakeshore, picnicking, wildlife viewing, and photography.
For camping, there are about 50 developed sites, which provide access to the reservoir at Bear's Ear Campground and Pronghorn Campground. Many of the sites are right on the shoreline, making them accessible by boat. Campground amenities include restrooms, shade shelters, picnic tables, fire pits, and parking pads.
135 County Road 28, Craig | 970-276-2061 | cpw.state.co.us/placestogo/parks/ElkheadReservoir
Camping in Public Parks by Lakes
Colorado also has some lakeside camping opportunities at public parks, which may be managed by the local county or city. Just as with state parks, these sites are likely to have their own set of rules when it comes to camping, fires, and water activities.
Horsetooth Reservoir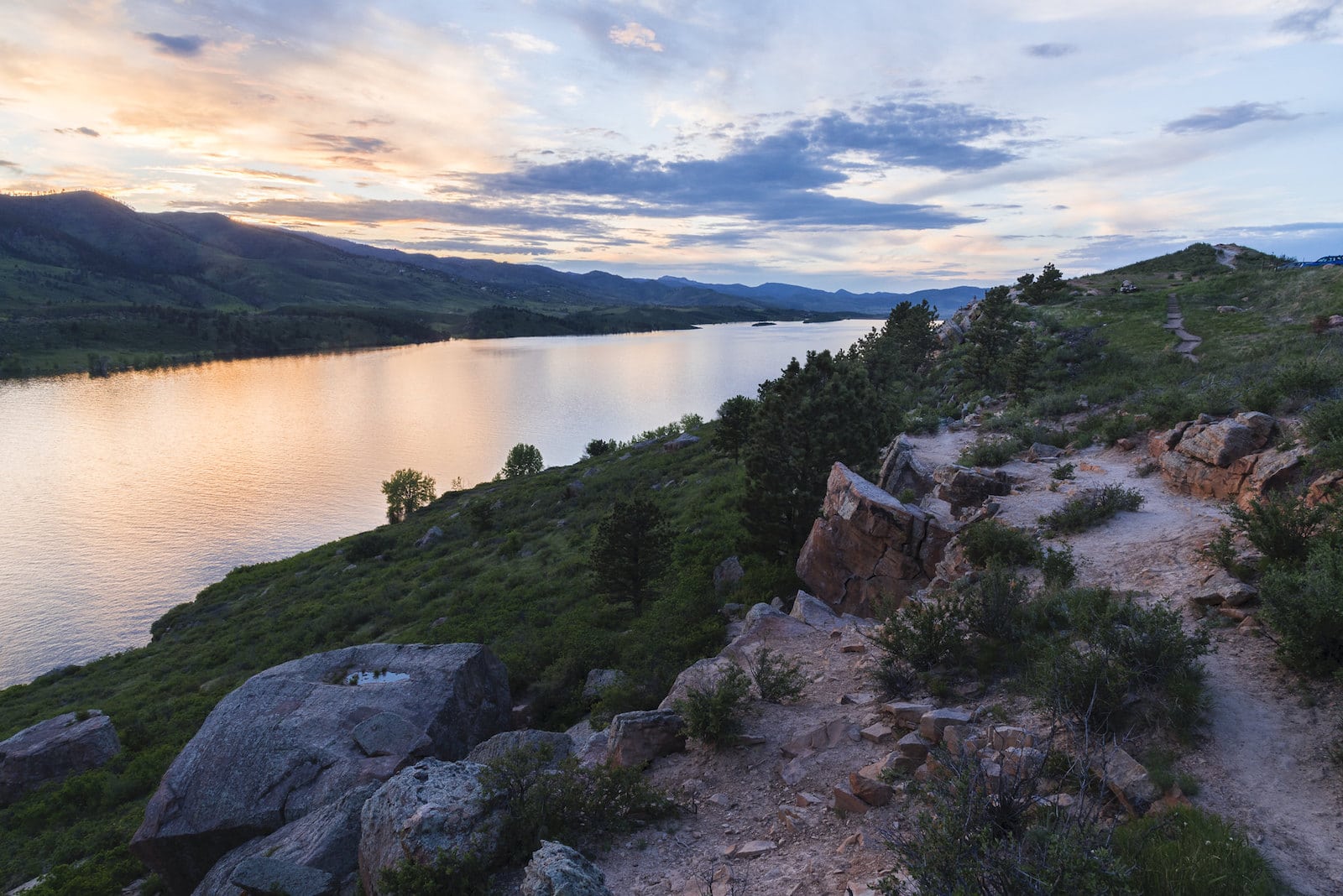 Horsetooth Reservoir is located just 15 minutes from downtown Fort Collins, along the foot hills of the front range. There are 1,900 acres of public land here. More than six miles long, the 2,040 surface acres of water make way for boating, water skiing, and even scuba diving. There's a full-service marina available, too.
More than 150 campsites are available near the reservoir, with a variety of different views. Some of the campsites are even boat-in sites. There are also five waterfront cabins available for those not wanting to pitch a tent.
4200 W County Road 38 E, Fort Collins | 970-498-7000 | larimer.org/naturalresources/parks/horsetooth-reservoir
Bear Creek Lake Park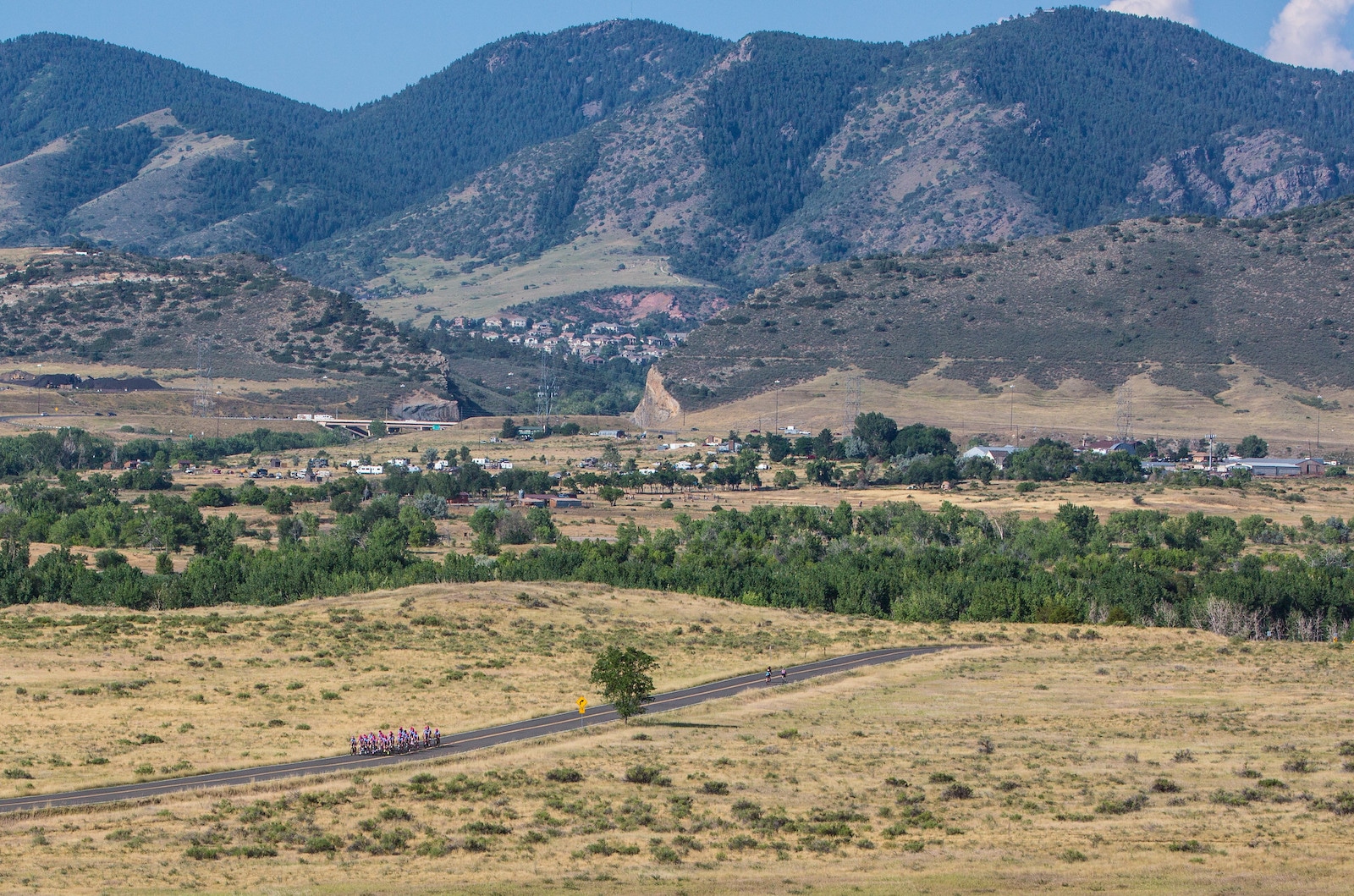 Bear Creek Lake Park features 2,624 acres to explore in Lakewood. Park activities include archery, hiking, boating, wakeboarding, and hiking on almost 15 miles of trails. There are pedal boats, paddle boards, kayaks, and canoes often available to rent.
Bear Creek Lake's campground has 47 campsites, along with cabins and yurts. Amenities include a dump station, playground, water fill station, showers, and restrooms. There is also group camping available.
15600 W Morrison Road, Lakewood | 303-697-6159 | lakewood.org/…
Wolford Mountain Reservoir
The sportsman's paradise of Kremmling features this oasis just west of town on Highway 40 toward Steamboat Springs. The Wolford Mountain Reservoir is open year-round for recreation with ice-fisherman using its water come winter. The lake opens to boaters on May 15th and has a marina that rents out boats. Choices include pontoons (some of which allow pets), as well as interesting SUP/kayak hybrids.
Camping is limited to the late spring and summer, typically opening around May 1st. 75 campsites, some with full RV hookups, along with four group campsites are reservable throughout the season. There is a 2-night minimum for weekend reservations. The town of Kremmling is only 10 minutes away for meals, supplies, and additional entertainment.
27219 US-40, Kremmling | 970-724-3000 | coloradoriverdistrict.org/wolford-mountain-reservoir-2
Standley Lake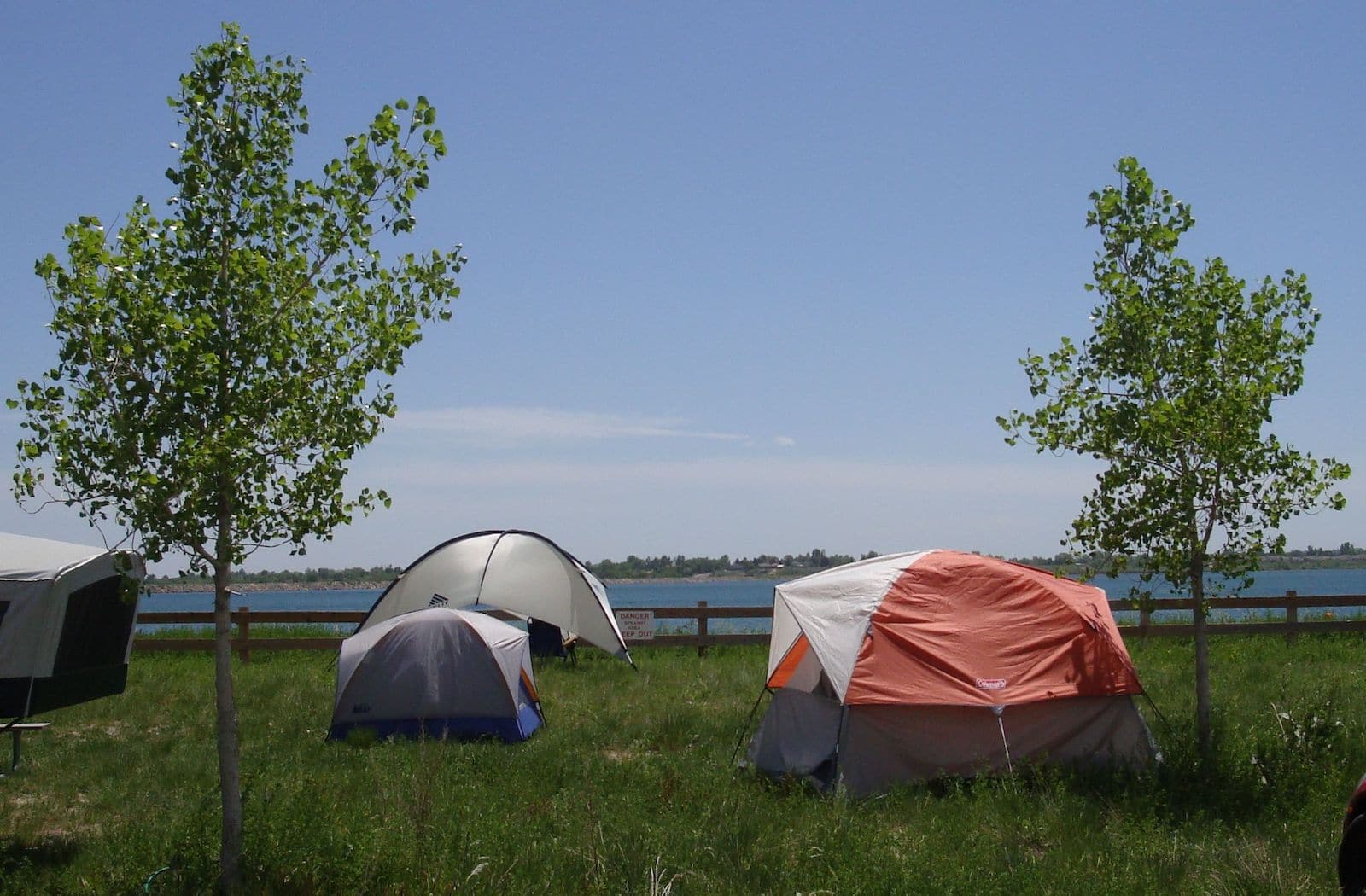 This is among the best public parks in the metro area. The 3000-acre Standley Lake Regional Park features a wide array of activities, including access to the Big Dry Creek Trail. Campers have the choice of 66 campsites or 6 Deluxe Bell Tents.
Each site is equipped with a fire ring and picnic table. They can be reserved starting in January, but the camping season doesn't begin until May 1st, and runs through September 30th. There are restrooms, drinking water and complimentary outdoor showers. Some sites are ADA-accessible.
Simms St & W 100th Ave, Westminster | 303-658-2400 | cityofwestminster.us/StandleyLakeRegionalPark
Camping on Federal Lands by Lakes
Camping on federal lands in Colorado is a great option, and there are several opportunities to do so near a scenic lake. Not all campgrounds offer common amenities, such as toilets and showers. The U.S. Department of the Interior Bureau of Land Management offers further details about camping on federal lands.
Hahns Peak Lake Campground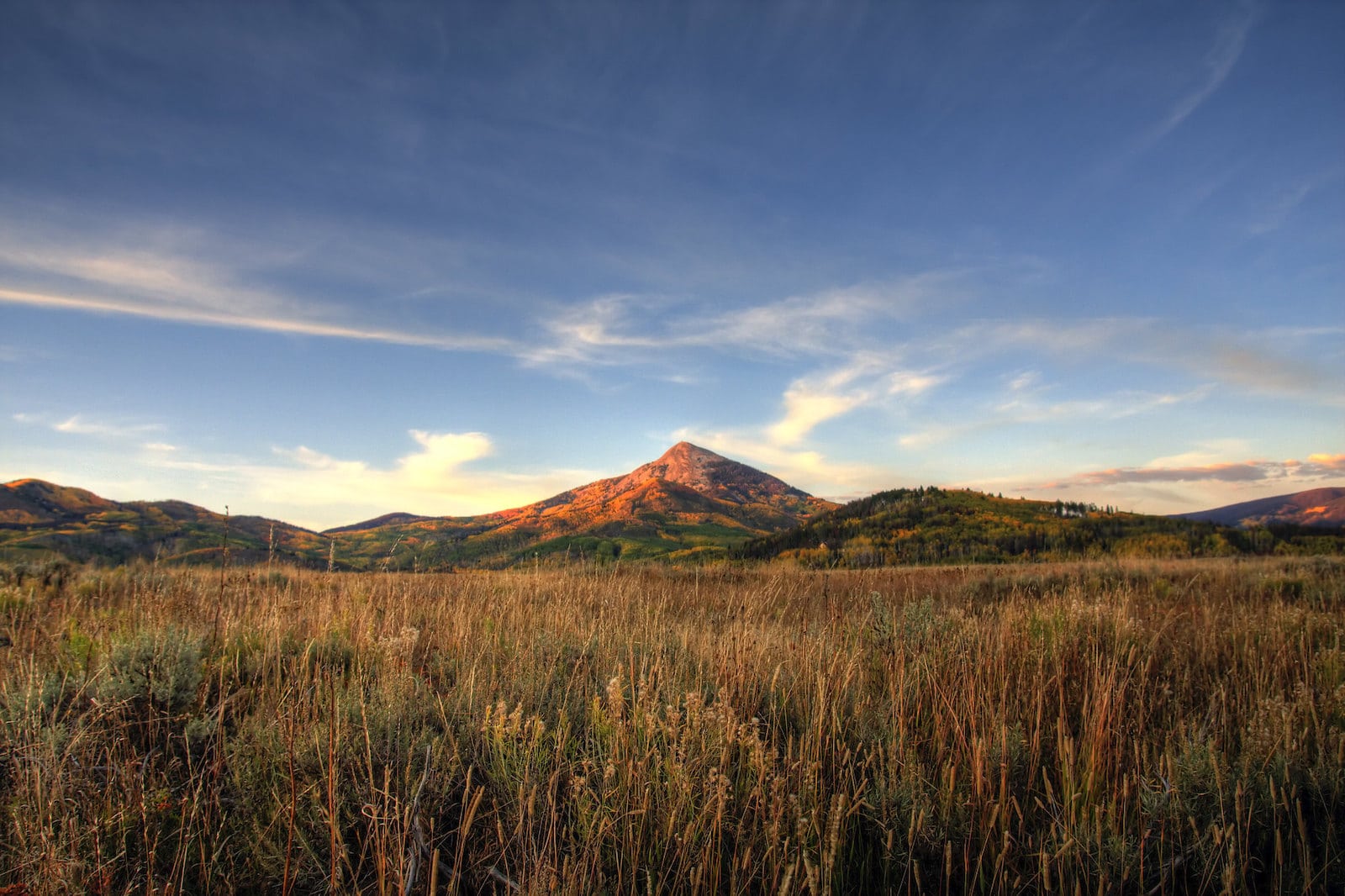 Located 30 miles north of Steamboat Springs and near Steamboat Lake State Park, Hahns Peak Lake Campground is home to black bears, bobcats, coyotes, and elk. Activities include mountain biking, hiking, and fishing.
Hahns Peak Lake offers 23 campsites and three double sites for groups. All of the campsites provide excellent views of the area. The campground is right near a 160-acre lake and is managed by the Hahns Peak/Bears Ears Ranger District.
Forest Road 486, Clark | 970-870-2299 | fs.usda.gov/…
Lost Lake Campground
Lost Lake Campground is located within Gunnison National Forest at an elevation of 9,600 feet. There are biking, hiking, sightseeing, and horseback riding opportunities within the area. There are three lakes within the area, Lake Slough, Dollar Lake, and Lost Lake.
There are 18 campsites that are first-come, first-serve with no reservations available. Since it's bear country, campers are required to store food and other items in a specific safe way. The campground has a bear-proof dumpster and two vault toilets. RVs are limited to 28 ft.
Co Rd 706, Paonia | 970-527-4131 | fs.usda.gov/…
Arapaho National Recreation Area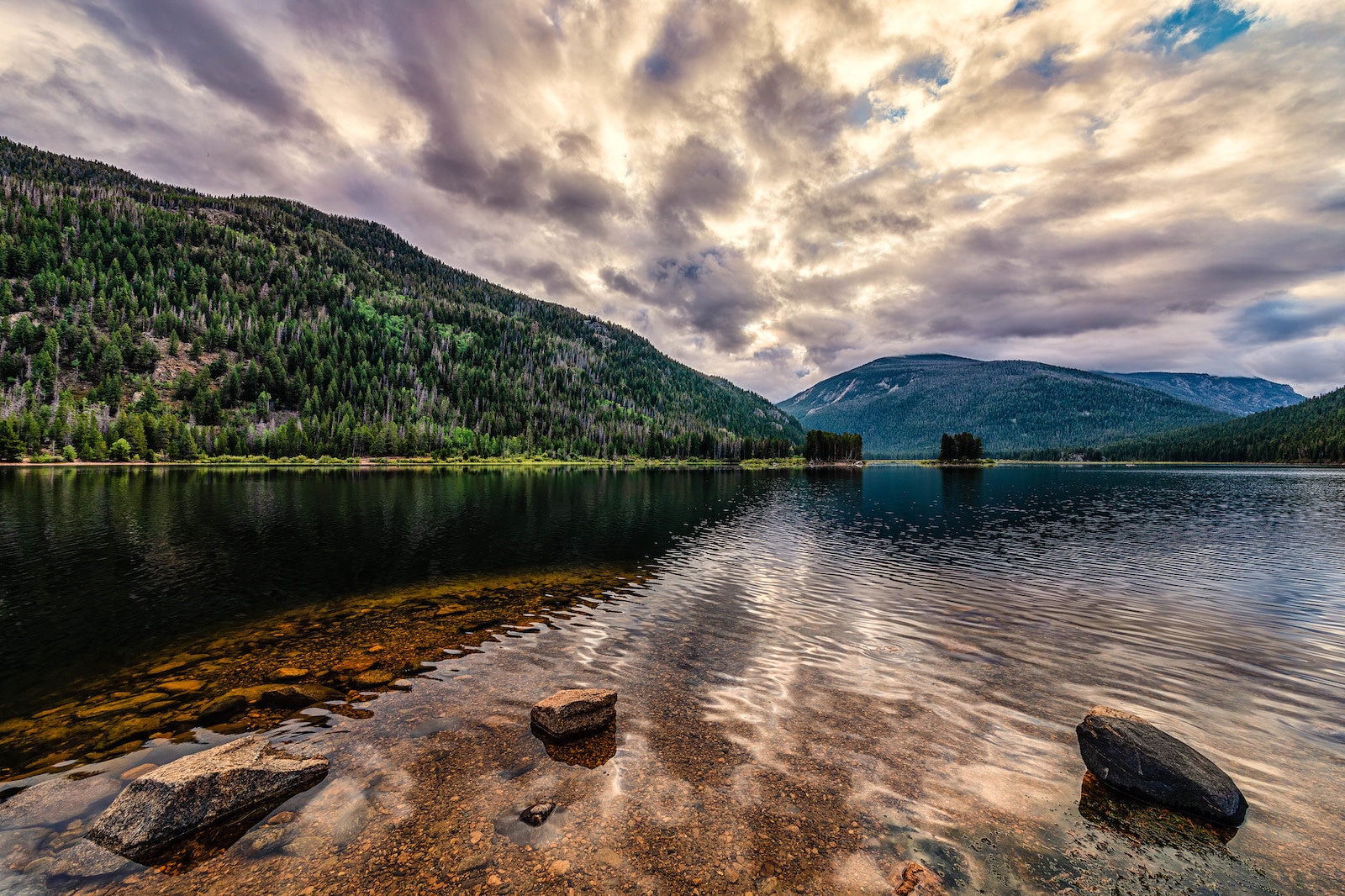 Arapaho National Recreation Area (ANRA) is home to five reservoirs: Lake Granby, Meadow Creek Reservoir, Monarch Lake, Shadow Mountain Reservoir, and Willow Creek Reservoir. Grand Lake is adjacent to the area, making this area known as the "Great Lakes of Colorado."
The campgrounds within Arapaho National Recreation Area include Arapaho Bay Campground, Green Ridge Campground, Stillwater Campground, Sunset Point Campground, Cutthroat Campground, and Willow Creek Campground. Features vary by campground but may include nearby trails and picnic tables.
US-34, Grandby | 970-295-6600 | fs.usda.gov/…
Curecanti National Recreation Area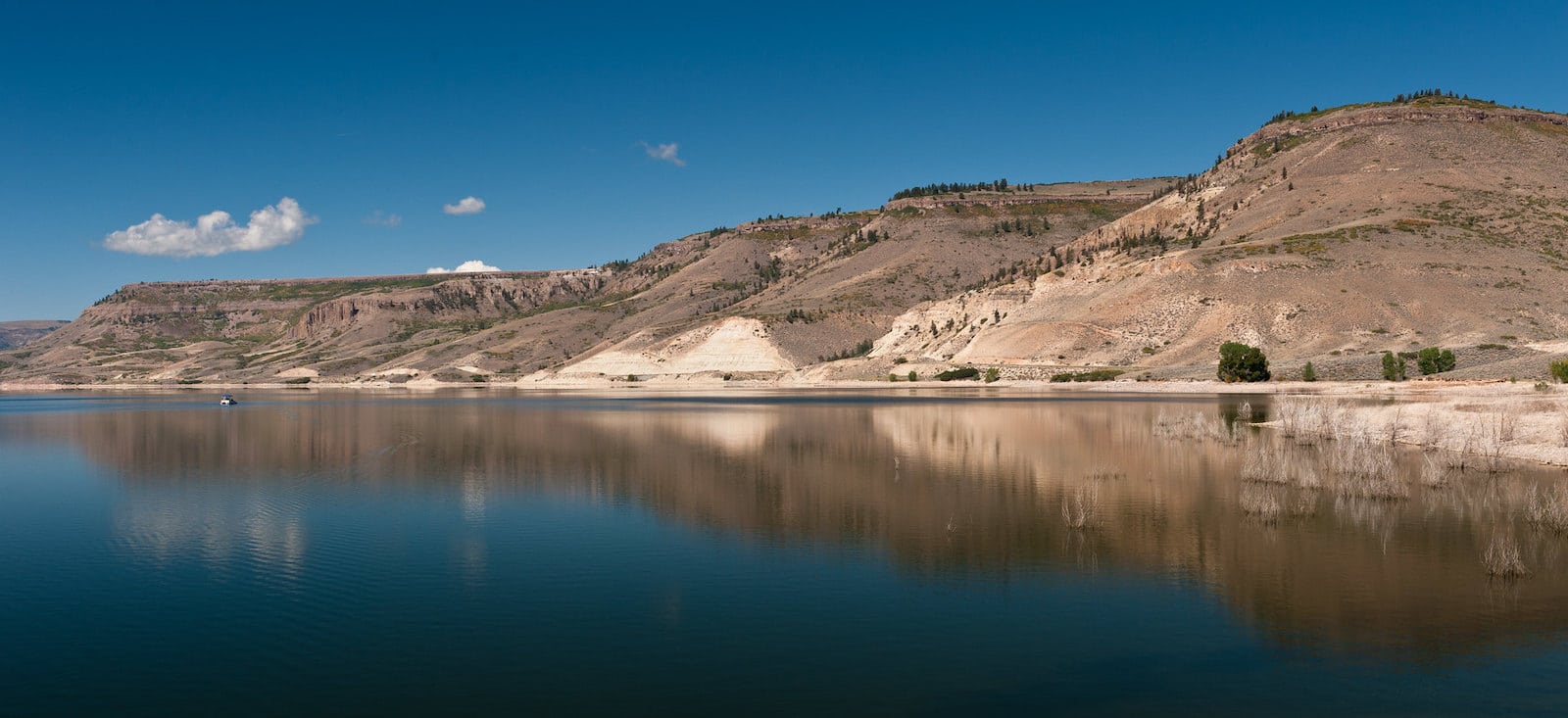 Curecanti National Recreation Area has plenty of opportunities to enjoy boating, hiking, and bird watching. There are a series of three reservoirs here, making it a popular spot for water enthusiasts.
There are several options for camping here: Elk Creek Campground, Lake Fork Campground, Stevens Creek Campground, Cimarron Campground, Ponderosa Campground, Dry Gulch Campground, East Portal Campground, East Elk Creek Campground, Red Creek Campground, and Gateview Campground.
Visit the NPS website to check if a site is open and find specific information for each campground, including the number of sites, which type of site is available, and other amenities.
102 Elk Crk, Gunnison |  970-641-2337, ext. 205 | nps.gov/cure
Dillon Reservoir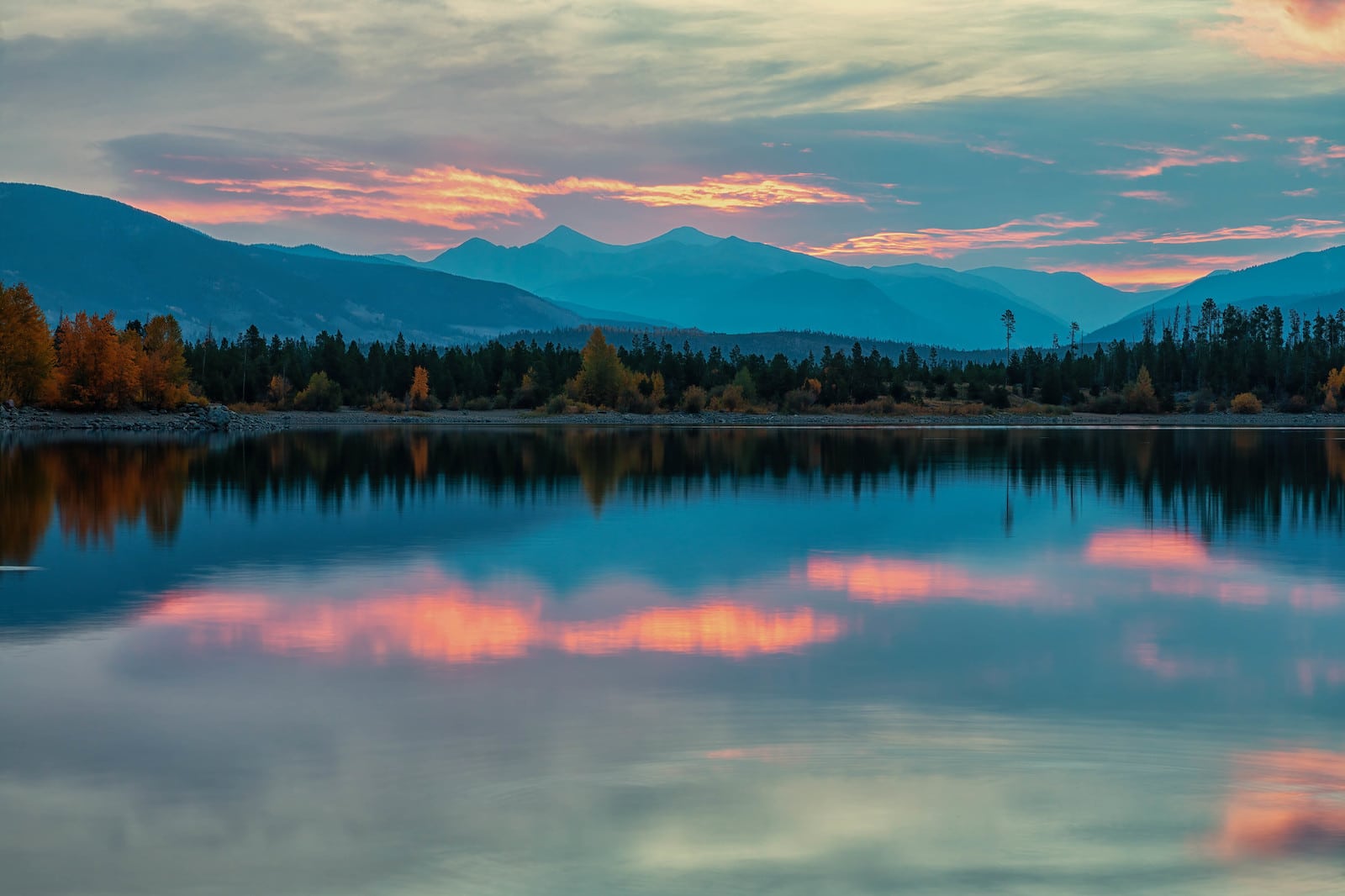 The 3,000+ surface acre Dillon Reservoir is the pride of Summit County. It attracts people year-round to its beautiful shores and overlooks, however, it really comes alive in the summer. It's managed by Denver Water, so it's more of a public park on the lake. However, it boasts 5 campgrounds and 1 group campground, all run by the U.S. Forest Service (USFS).
Two marinas on either side, Dillon, and Frisco provide boat rentals, dining, and social hubs of the lake. The campgrounds are part of the White River National Forest and a few of which are lakeside, while some are a little further off shore, but all access the reservoir very quickly. They include:
Highway 6, Dillon and Highway 9, Frisco, CO | summitcountyco.gov/234/Dillon-Reservoir-Recreation
Green Mountain Reservoir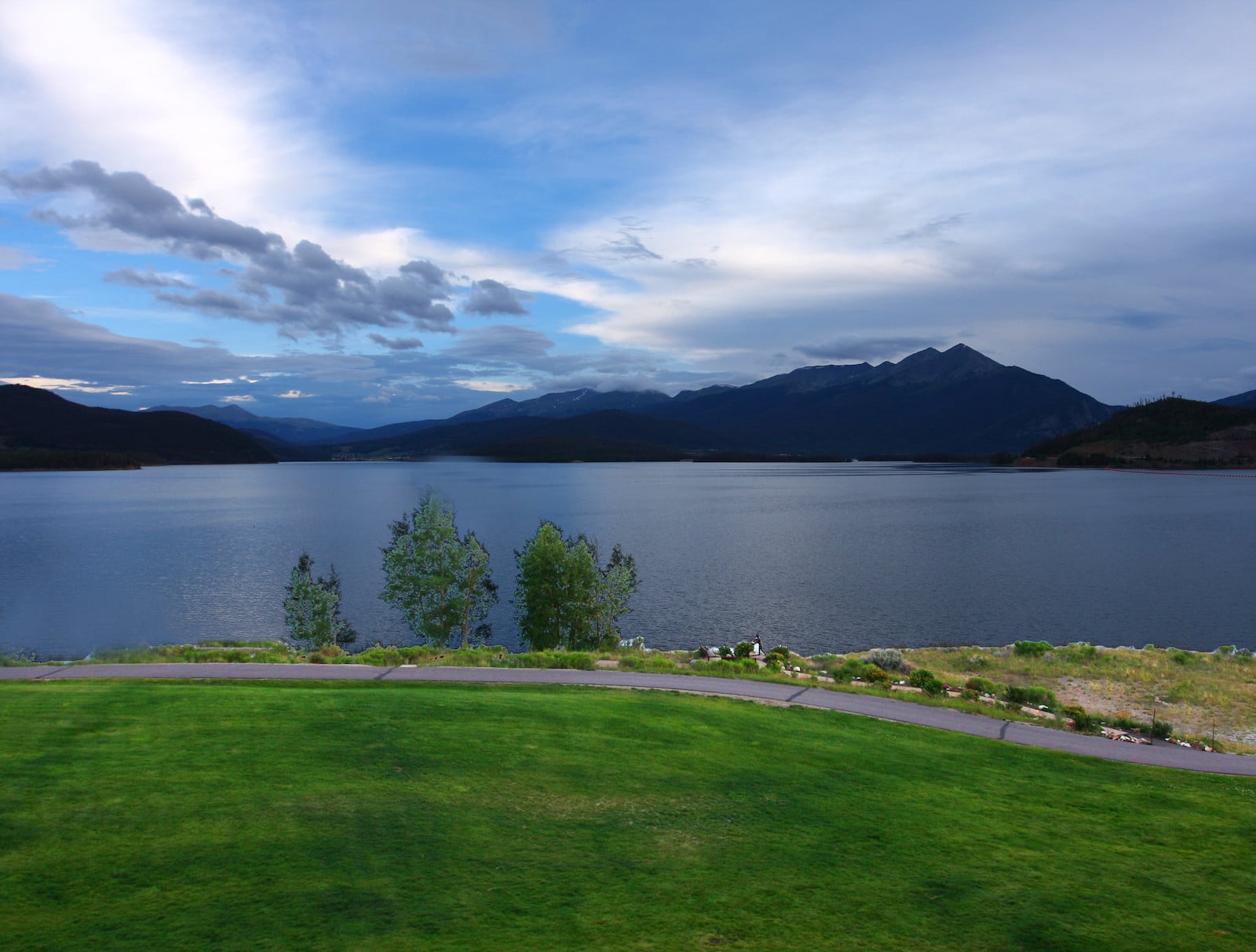 This long lake is seen on the drive from Silverthorne north on US-9 to Kremmling. Known as the Green Mountain Reservoir, it's quite popular in the summer for fishing, boating, and camping. The Heeney Marina rents out boats all summer long.
There is a slew of campgrounds, 7 to be exact. And what's cool about these for those last-minute planners, is that they are all non-reservable. The sites are fairly primitive but do come with vault toilets, potable water, and trash service.
Cataract Creek – 5 sites with tables, first-come, first-serve
Prairie Point – 33 sites, first-come, first-serve
McDonald Flats – 13 sites, first-come, first-serve
Cow Creek North – 15 sites, first-come, first-serve
Cow Creek South – 40 sites, reservable
Elliot Creek – 15 sites, first-come, first-serve
Willows – 35 sites, first-come, first-serve
US 9, Heeney | 970-945-2521 | greenmountainreservoir.com
Echo Lake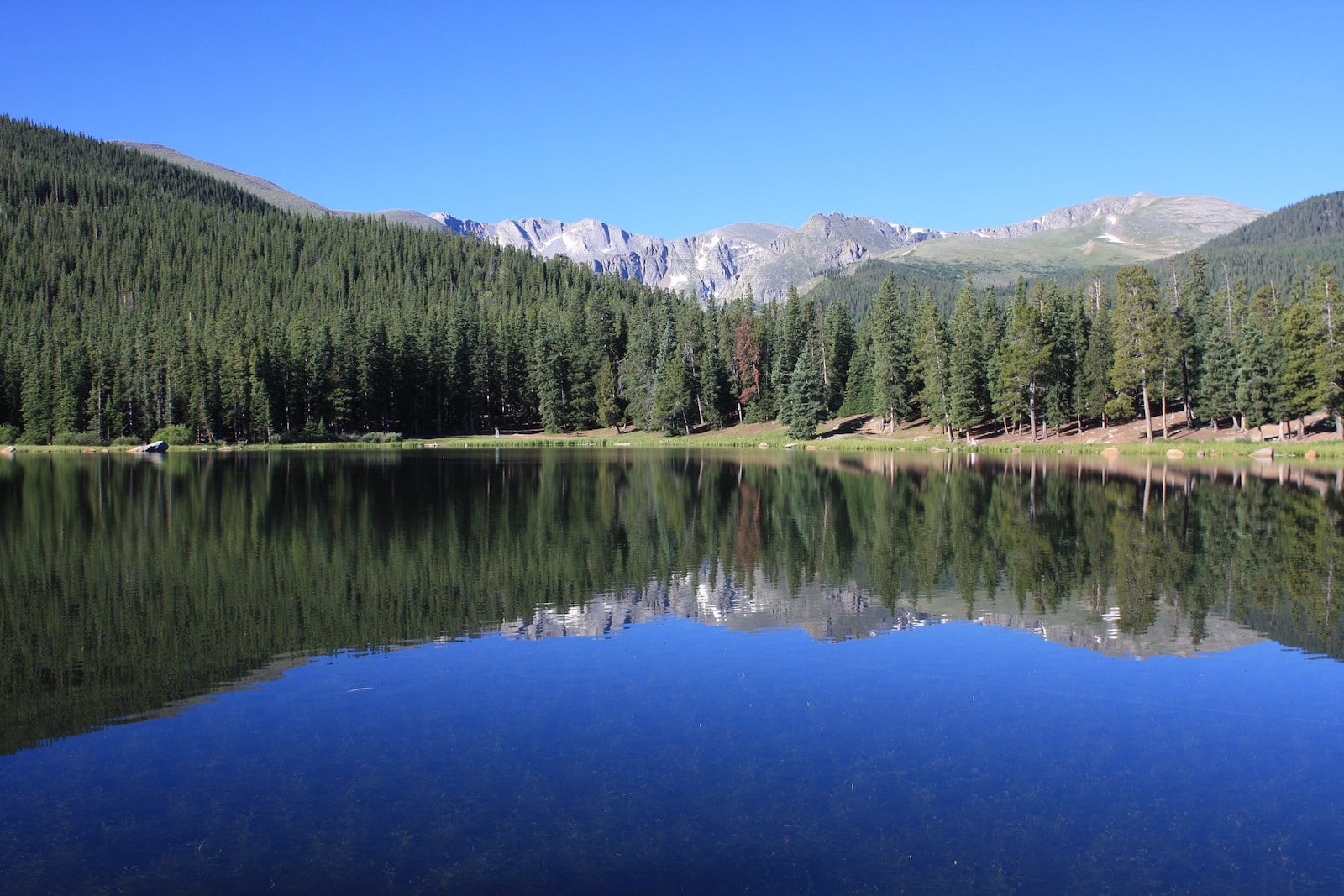 Tucked away high up in the mountains between Idaho Springs and Evergreen, Echo Lake Mountain Park is a popular summertime draw. It makes the perfect basecamp for those planning on driving up the 14,000+ foot Mount Evans Byway. There's no boating in the small lake and the fishing is terrible, but it's certainly pretty.
Two campgrounds are nearby, Echo Lake CG and West Chicago Creek CG. The former has 18 sites, 11 of which are suitable for travel trailers, and the other 7 are only for tents. The latter has 16 campsites. Both campgrounds have picnic tables, fire rings, and tent pads. You can reserve either one up to 6 months in advance, and you likely should do that if you plan on getting a spot at this coveted location at 7,539 ft.
2932 CO-103, Idaho Springs | 303-567-3000 (Idaho Spgs Office) | fs.usda.gov/…
Brainard Lake Recreation Area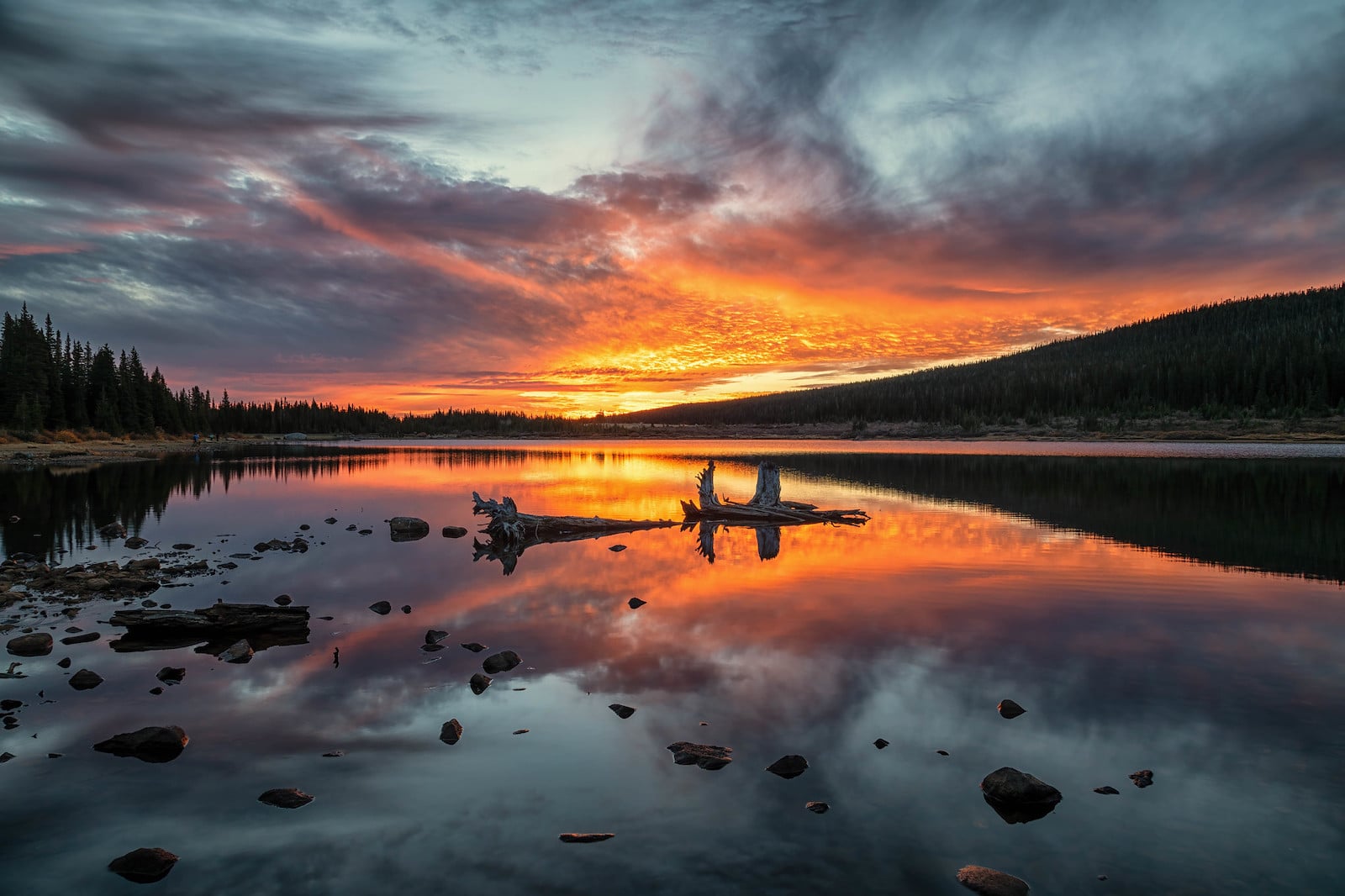 This one's a fantastic place to escape the bustle of Boulder and the rest of the front range urban corridor. The Brainard Lake Recreation Area is located only 45 minutes west of Boulder in Ward and offers a bunch of outdoor recreation. Day hikers and overnight backpackers can access the Indian Peaks Wilderness, which the park acts as a gateway.
The Pawnee Campground, close by Brainard Lake, is managed by the Roosevelt National Forest. It has 47 campsites, which have an interesting reservation system. Only the even numbered sites can be reserved, while the odd ones and 8 walk-in tent sites are first-come, first-serve. This ensures that everybody has a fair shot of camping in this alpine paradise.
Due to its elevation of 10,300 feet, the campground is only open from late June to early September.
Brainard Lake Rd, Ward | 303-541-2500 | fs.usda.gov/…
Gross Reservoir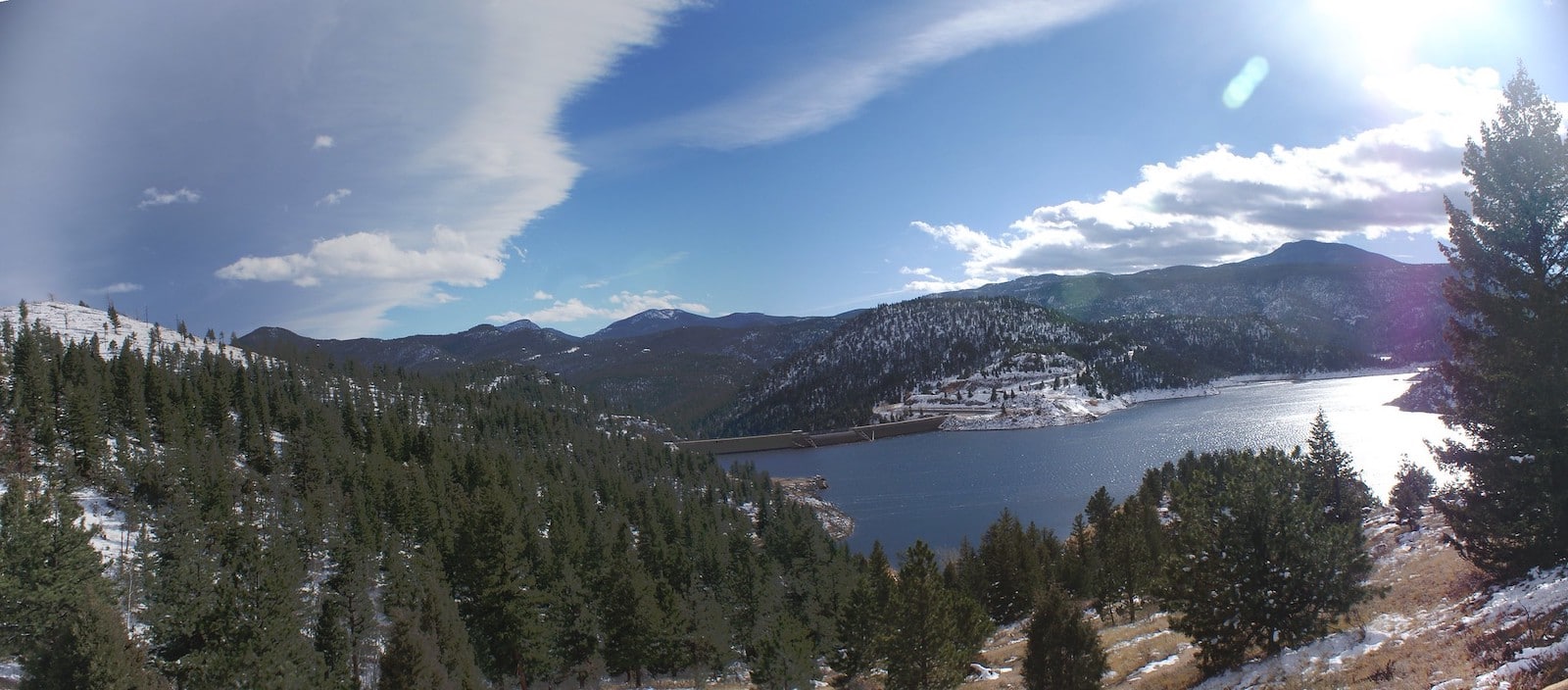 Hidden away between Nederland and Boulder, Gross Reservoir features 440 surface acres at 7,500 feet of elevation. It's currently undergoing construction, so access is limited. Boating and fishing are popular pastimes here.
This is another lake managed by Denver Water, so the body of water itself isn't federal land. However, the primitive camping along Forest Service Road 359 is run by the USFS. It's located on Winiger Ridge and high-clearance 4-wheel drive is recommended to access these primitive camping sites, open to motor vehicles from mid-May to mid-November.
The Forsythe Canyon Trailhead provides the only vault toilet for the campers and hikers. There is no fee for camping and you can stay up to 14 days. It's only permitted at designated numbered sites.
Forest Service Rd 359, Nederland | denverwater.org/…
Whether you're looking for a bustling modern campground with all the bells and whistles or want some solitude with peace and quiet, there is a Colorado campground nearby the water for your next adventure. Safe travels!