Situated at the entrance to the staggering San Juan Mountains, Ridgway State Park is a very stunning place. The Uncompahgre River runs through the park, though the main attraction is the Ridgway Reservoir. The reservoir is 5 miles long with 1,030 surface acres of water.
There are three sections to the park each with water access, either lake, river, or both. The park is located on the scenic Highway 550, just north of downtown Ridgway.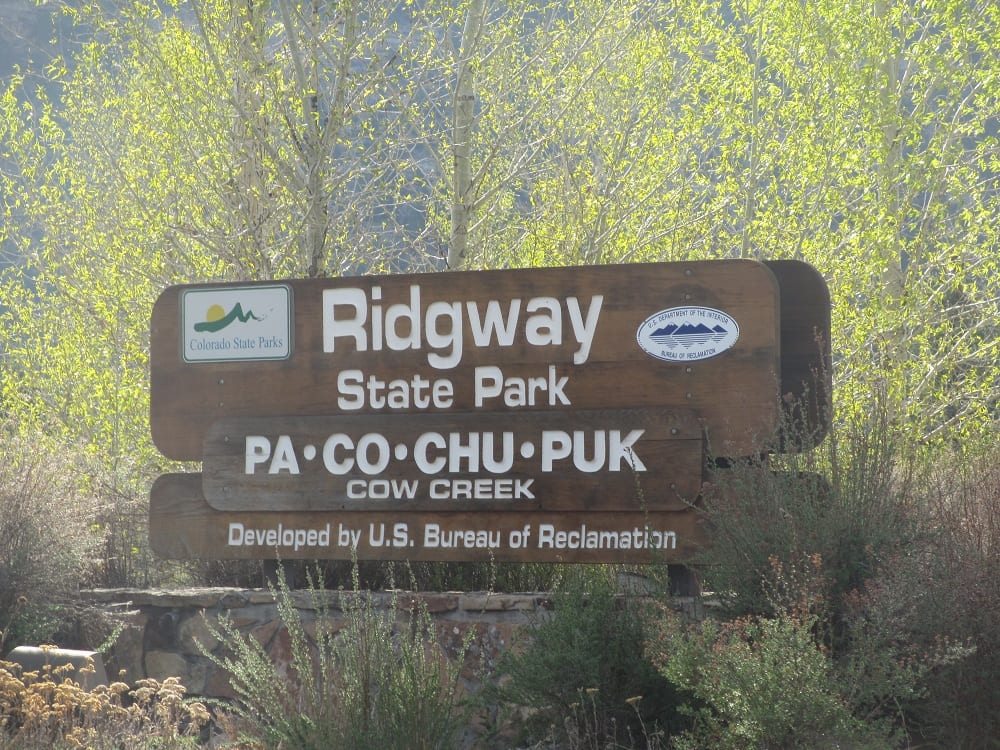 A variety of campgrounds are available, many of which are good for RVs and offer electric hookups. There is one primitive, "walk-in" campground located in a forested hillside. Both Orvis and Ouray are close by, all within a 30-minute drive or less south of the park.
Activities at Ridgway Reservoir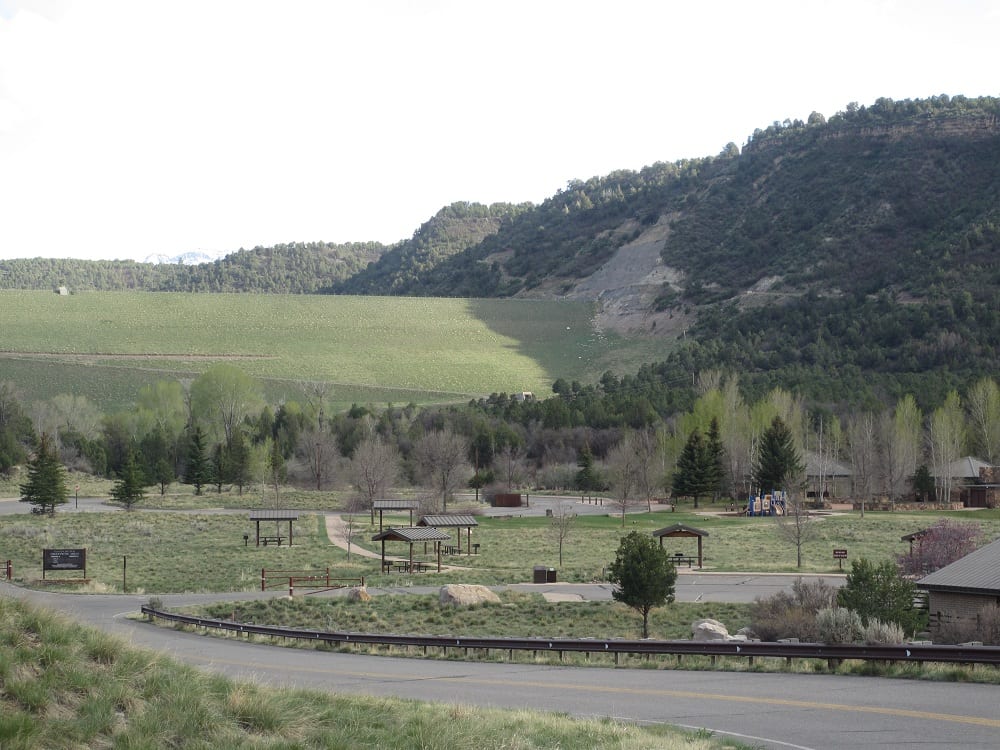 Biking/Hiking: There are fourteen miles of trails in the park.
Boating: Water skiing, jet skiing, and wakeboarding are popular during the summer. There is a sailboard launch from the Dallas Creek shoreline and the boat ramp closes November 1st.
Cabins & Yurts: There are 3 yurts for rent, at a nightly fee, year-round in the Dutch Charlie area. The yurts can sleep up to six people and include heat, electricity, a microwave, and a fridge. There are water hydrants outside as well as flush and vault toilet restrooms outside. Additionally, showers are open in the summer.
Camping: There are 3 campgrounds, Dakota Terrace, Elk Ridge, and Pa-Co-Chu-Puk, with 258 year-round electrical sites as well as an additional 25 walk-in sites. There are fees depending on the time of year and amenities.
Read about the camping near Ouray and Ridgway.
Equipment Rentals: There are fishing poles and tackle, PFDs, and "family activity backpacks", equipped with journals, binoculars, magnifiers, guidebooks, and magnifying "bug" boxes, along with suggested activities and "fun facts", available to loan at no charge.
Fishing: There are plenty of great fishing areas in Ridgway including the reservoir, the Uncompahgre River, and several ponds within the park. Open year-round, articles flies and lures are only permitted on the Uncompahgre River while bait fishing is permitted in the ponds.
Geocaching: There are 4 geocaching sites within the park. Use GPS to find these four hidden treasures.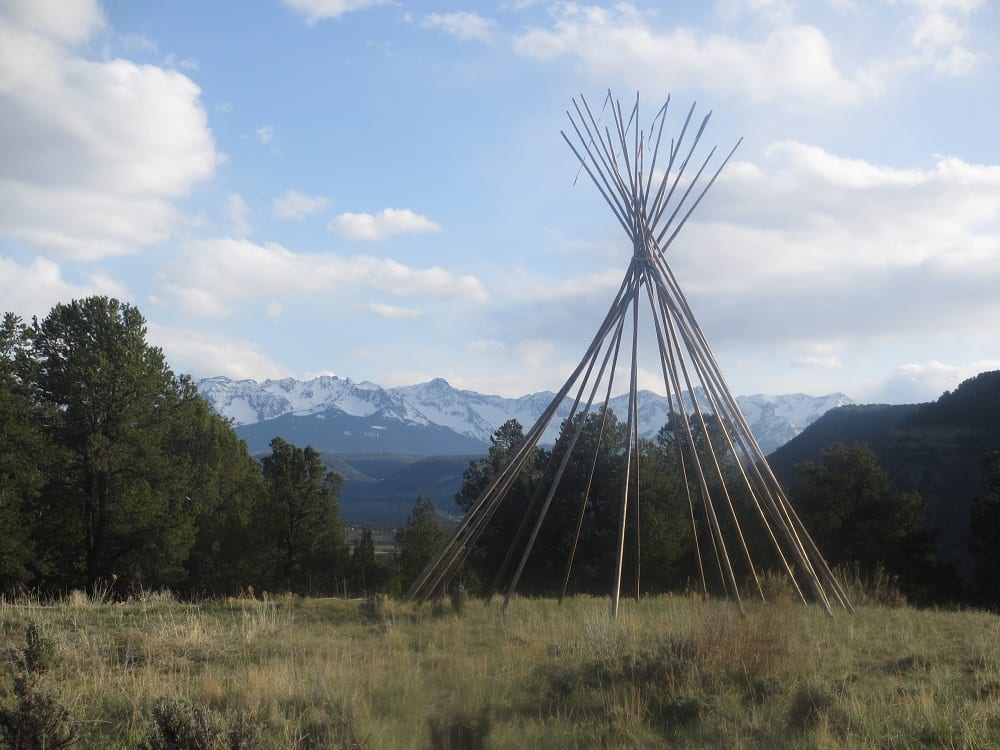 Horseback Riding: Permitted only on road shoulders and in the meadows.
Hunting: Limited hunting is available. Big & small game hunting starts Tuesday after Labor Day and extends through the Friday before Memorial Day. Waterfowl hunting is permitted on the Dallas Creek shoreline between October 1-April 30. Check with the park for current regulations.
Picnicking: There are 87 picnic sites throughout the park.
Rock Climbing: Limited, check with Park Office.
Swimming: Swim beach is open during the summer.
Volleyball: Courts located on the swim beach, group picnic area, and Pa-Co-Chu-Puk day-use area.
Winter Camping: RV and walk-in tent sites are available first-come, first-served during winter. Yurts are also available.
Outside Park: Multiple Gold Panning and OHV Trails exist outside the park. Kayaking and small rafts use the Uncompahgre River south of the park, as conditions allow.
Details
Address: 28555 Highway 550, Ridgway, CO 81432
Phone: 970-626-5822
Season: Year-round
​​
Pets: Yes, on leash
Fees: Vehicle | Cabins/Yurts
Maps: (PDF)
Campground: Reservations
Website: cpw.state.co.us/…
Latest in Ridgway State Park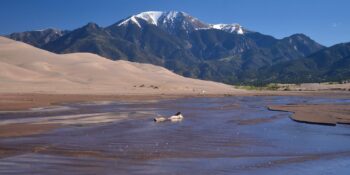 It's true, that Colorado is what people call a land-locked state, but if you look inside…