North of Creede, Colorado, in Mineral County, visitors have the opportunity to visit the forgotten town of Weaver. Once a thriving suburb of Creede, today, Weaver has no remaining buildings at the townsite, although a few wooden cabins can still be seen nearby.
History
Weaver was formed in the early 1890s as prospectors headed to the Amethyst and Last Chance Mines, two of the most bountiful mines in the area. With a few hundred people living in town, the community built a school and a few other structures during Weaver's short-lived history.
Unfortunately, by 1895, Weaver had been almost completely abandoned due to campers being discouraged by the dropping price of silver and other precious metals.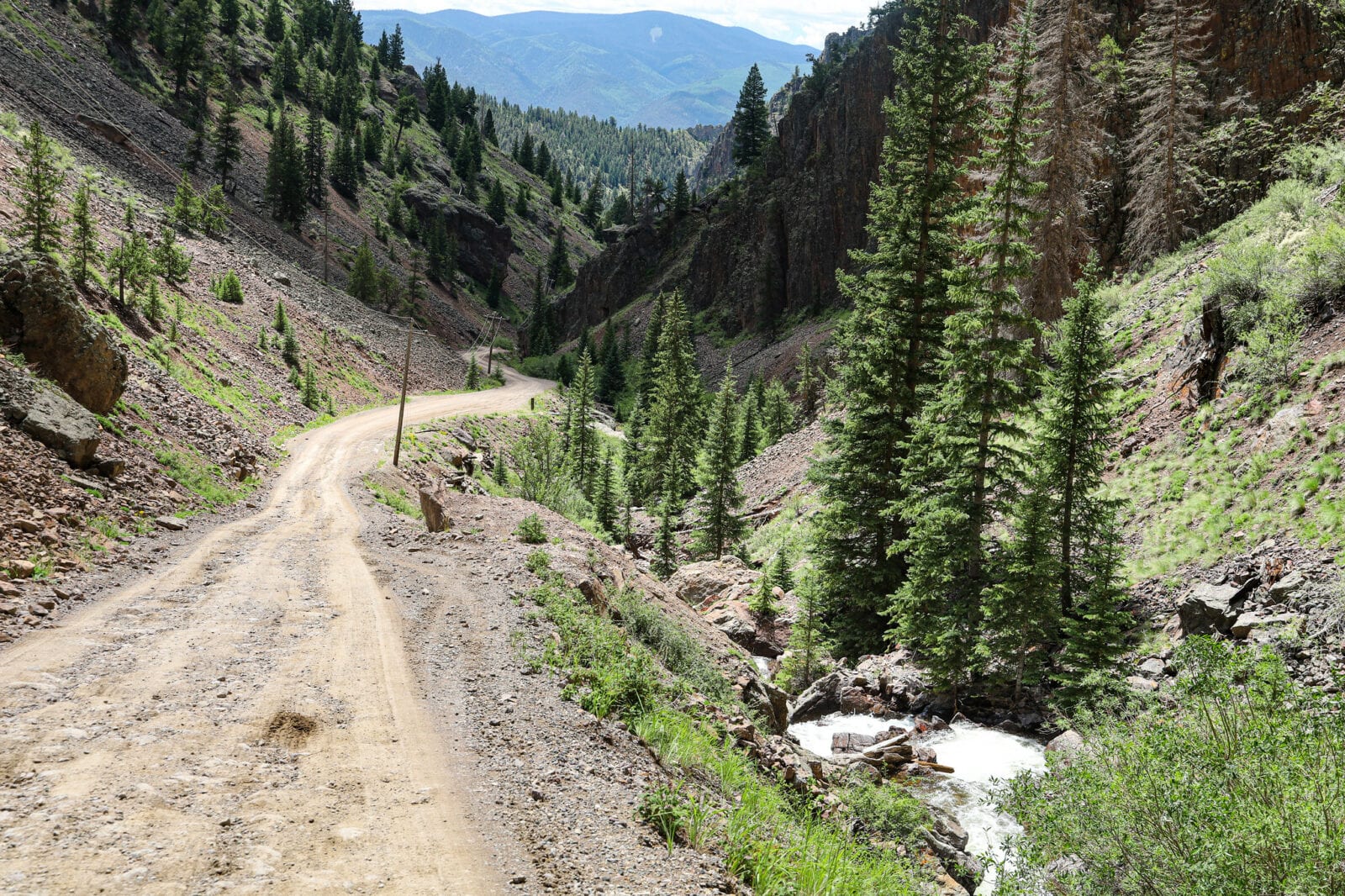 Heading north from Creede, Weaver is located about 6 miles up the main Bachelor Loop route. Weaver is located between the East and West Willow Canyons near the confluence of Willow and Nelson Creeks.
Details
Nearby Towns: Creede
County: Mineral County
Roads: Unpaved, gravel, and dirt
Season: June – September
Website: https://www.fs.usda.gov/recarea/riogrande/recarea/?recid=28898