In northwest Park County, along the upper Tarryall Creek, the ghost town of Tarryall has been left completely deserted. While there is nothing left to see of it today, Tarryall, also known as Tarryall City, was once a thriving part of Colorado's gold rush.
To avoid confusion, it is important to note that there is a small, existing, unincorporated community in the southeast corner of Park County also named Tarryall. The current town of Tarryall can be found along Tarryall Rd, between Jefferson and Lake George, south of the Tarryall Reservoir State Wildlife Area.
History
The town of Tarrayall was founded in 1859 shortly after the discovery of gold in the Tarryall Creek, just north of the Tarryall Rural Historic District.
At its height, the town had a population of several thousand, many of whom were eager to join Tarryall's "grab all" gold rush. Most famously, the "Tarryall diggings" was a large discovery of over $2 million worth of gold.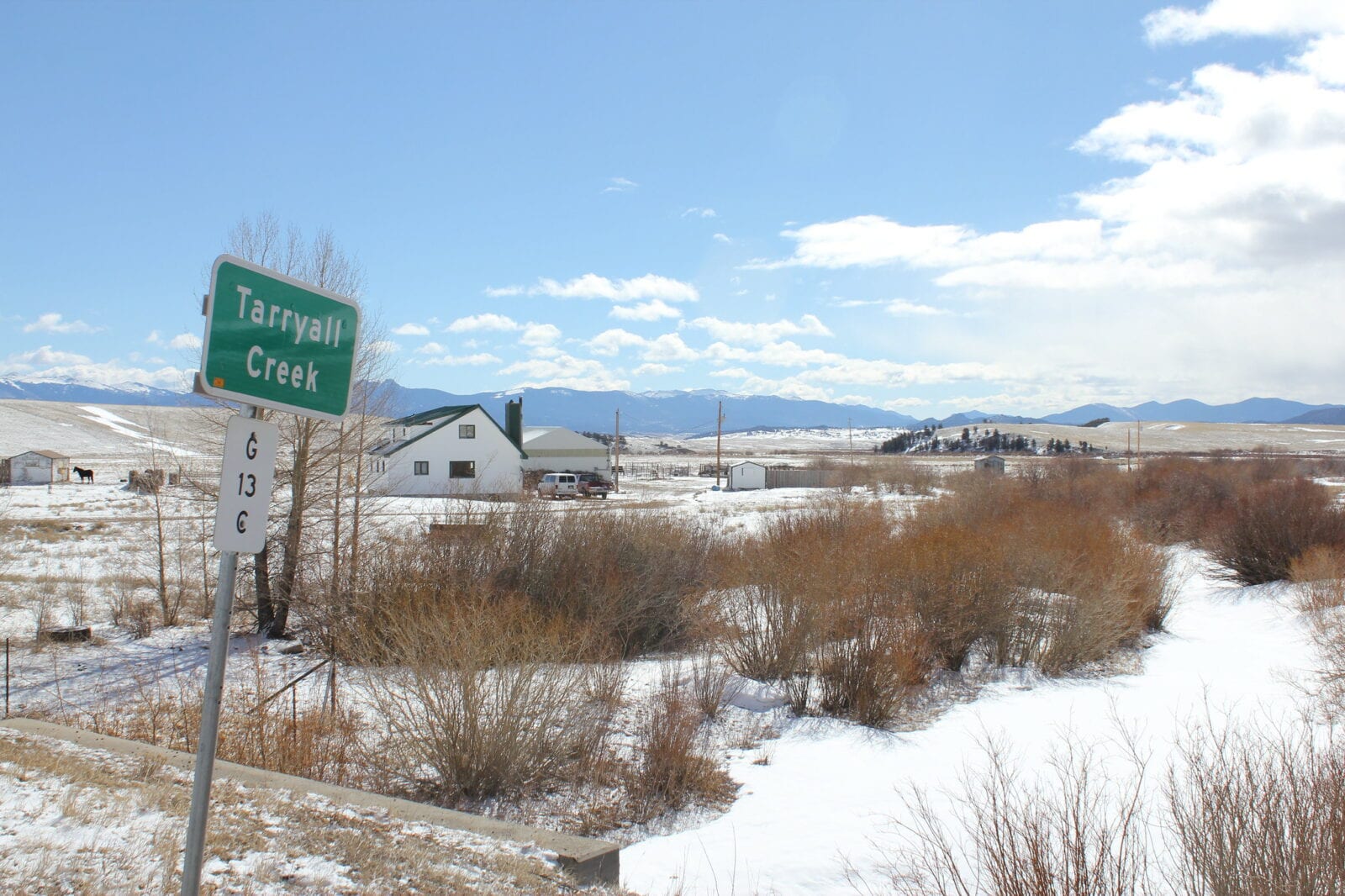 As the competition increased and many early prospectors claimed their stake in the land near Tarryall, the nearby town of Fairplay was actually named in reference to a more fair-play at incomers seeking gold. Tarryall opened a United States post office in 1860 and was briefly named as the Park County seat from 1861 to 1862.
Getting There
Today there is nothing to see at the abandoned site of Tarryall, which is located northwest of Como, Colorado. Instead, visitors driving along Highway 285 can stop just east of Como at the crossing of Tarryall Creek near the Cline Ranch SWA. Here, there is a commemorative plaque remembering the town and the famous diggings.
Details
Nearby Towns:
County: Park County
Access: None