One of Colorado's more ghostly scenes can be found along U.S. 350, between La Junta and Trinidad. Abandoned and forgotten, a string of five ghost towns follow sections of the old Santa Fe Trail in Colorado's southeastern plains.
While there isn't much life to be found, except for the occasional hawk or pronghorn that runs across the Comanche National Grassland, storied pasts are seen and heard with what remains. Places of residences and communities that seemed to have sprung up overnight as the railroad made its way through (long after the Santa Fe Trail was in use), quickly dried and scattered like dust in the wind, leaving little to the imagination.
Living in both the present and the past, these towns provide a glimpse into the harsh life that was once lived by early settlers, with a few stories left to tell.
Ghost towns b/w Trinidad and La Junta, CO on the Santa Fe Trail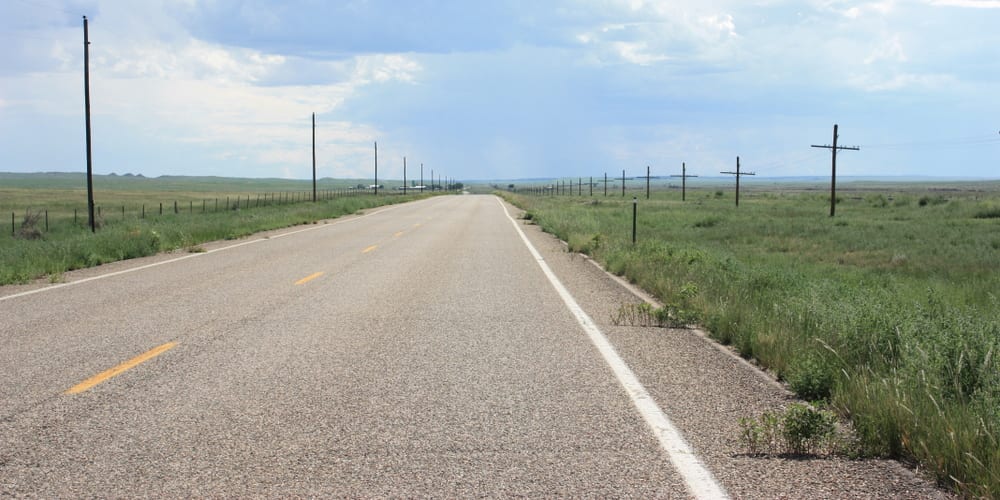 As you make your way along this lonely strip of asphalt, what remains are only abandoned homes that still contain the belongings left behind of past residences, several schoolhouses, an old general store, and the brief signs marking each town's whereabouts – Timpas, Delhi, Thatcher, Tyrone, and Model. Few called this area home, and now even fewer drive through this part of Colorado, making these post-apocalyptic ghost towns almost forgotten if it weren't for the abandoned structures still clinging to the past.
Uncover a bit more about Colorado's past with a gaze through the weathered windows of the dilapidated remains that still stand along this historic highway of the past. These towns are located between Trinidad and La Junta, CO on US-350. It's best traveled from east to west as you'll gain a remarkable view of the Sangre de Cristo Mountains, much as the early settlers would have approaching the magnificent Rockies.
Timpas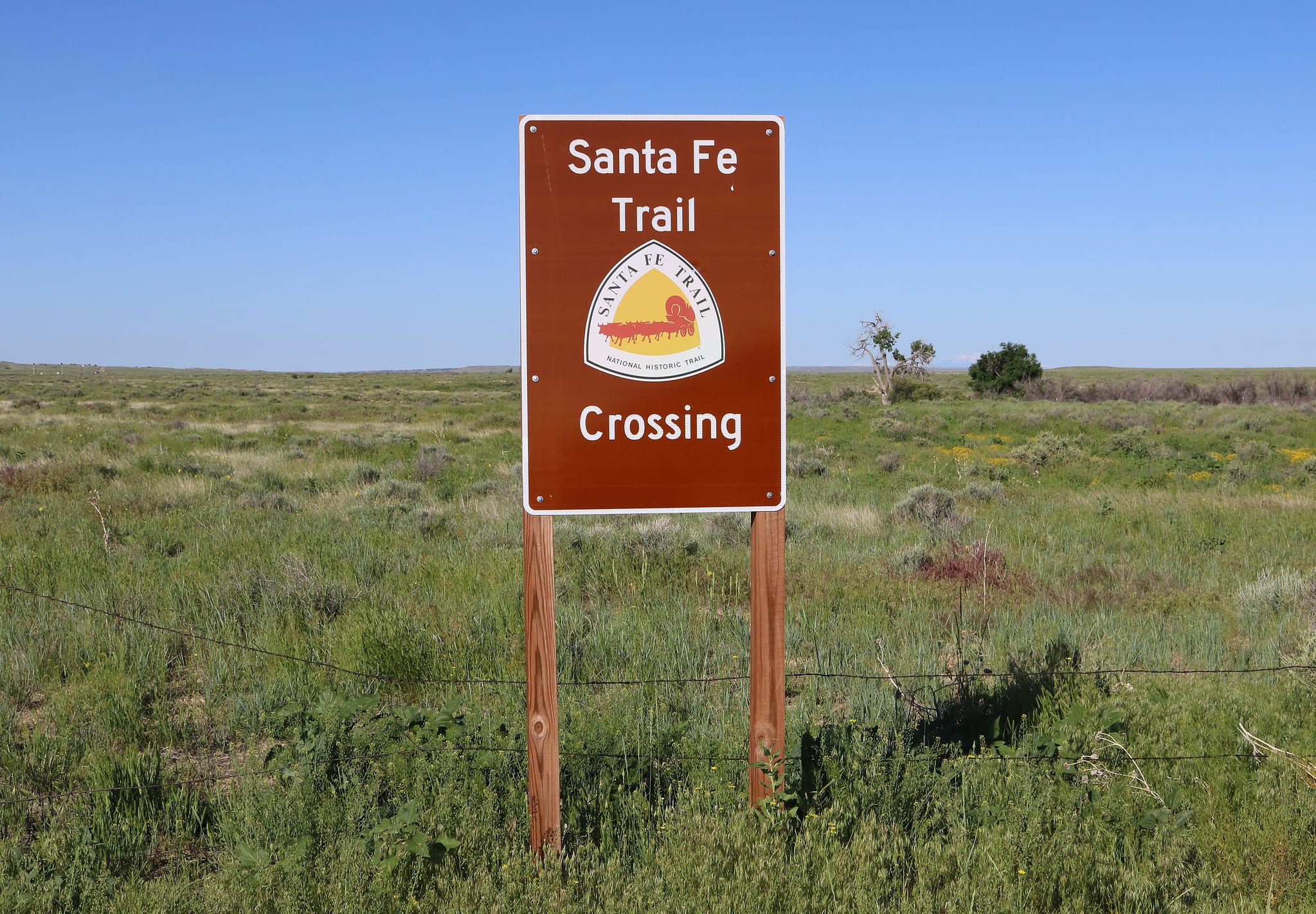 Quietly resting 16 miles southwest of La Junta is the ghost town of Timpas. Once alive with restaurants, hotels, a pool, and a dance hall, Timpas reached a population of 120 at its height, attracting residents by an irrigation project along Timpas Creek.
Because of its location to water, Timpas became an important stop on the Mountain Branch of the Santa Fe Trail. Ruts of the Santa Fe Trail, an old schoolhouse, and crumbled homes are all that remains, besides one private residence, in Timpas, CO.
Delhi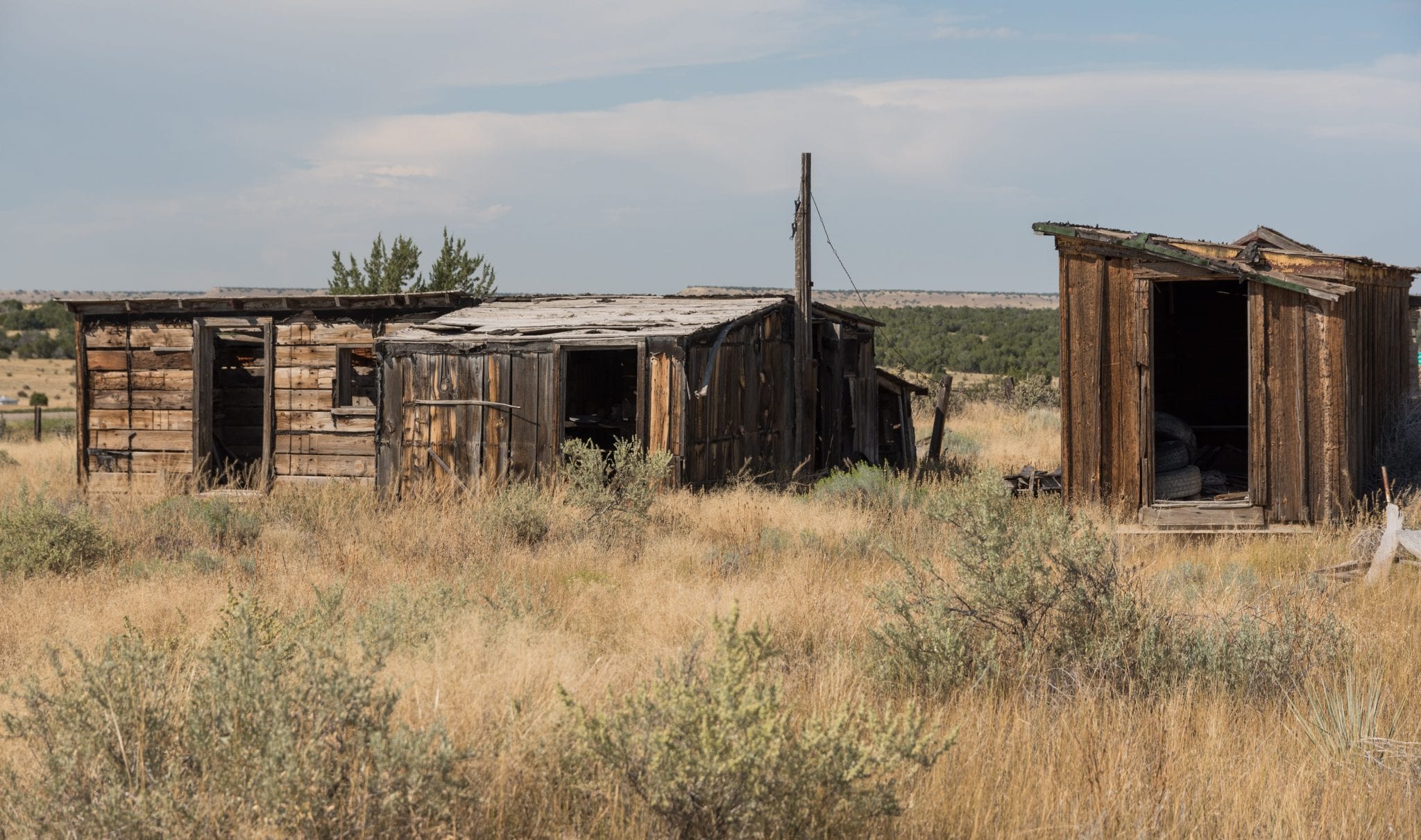 As the center stage for the 1973 film, Badlands with Martin Sheen, Delhi rests between the towns of Timpas and Tyrone. It is also known for being one of the last locations in Colorado with a Wigwag railroad signal, a crossing signal known for its pendulum-like motion used to signal when a train was coming (reference: Wikipedia).
Even if this random fact isn't enough to get your attention, the desolate town is still recognizable with deserted homes, remnants of the Santa Fe Trail, and the boarded-up "One Stop" general store with a detached outhouse.
Thatcher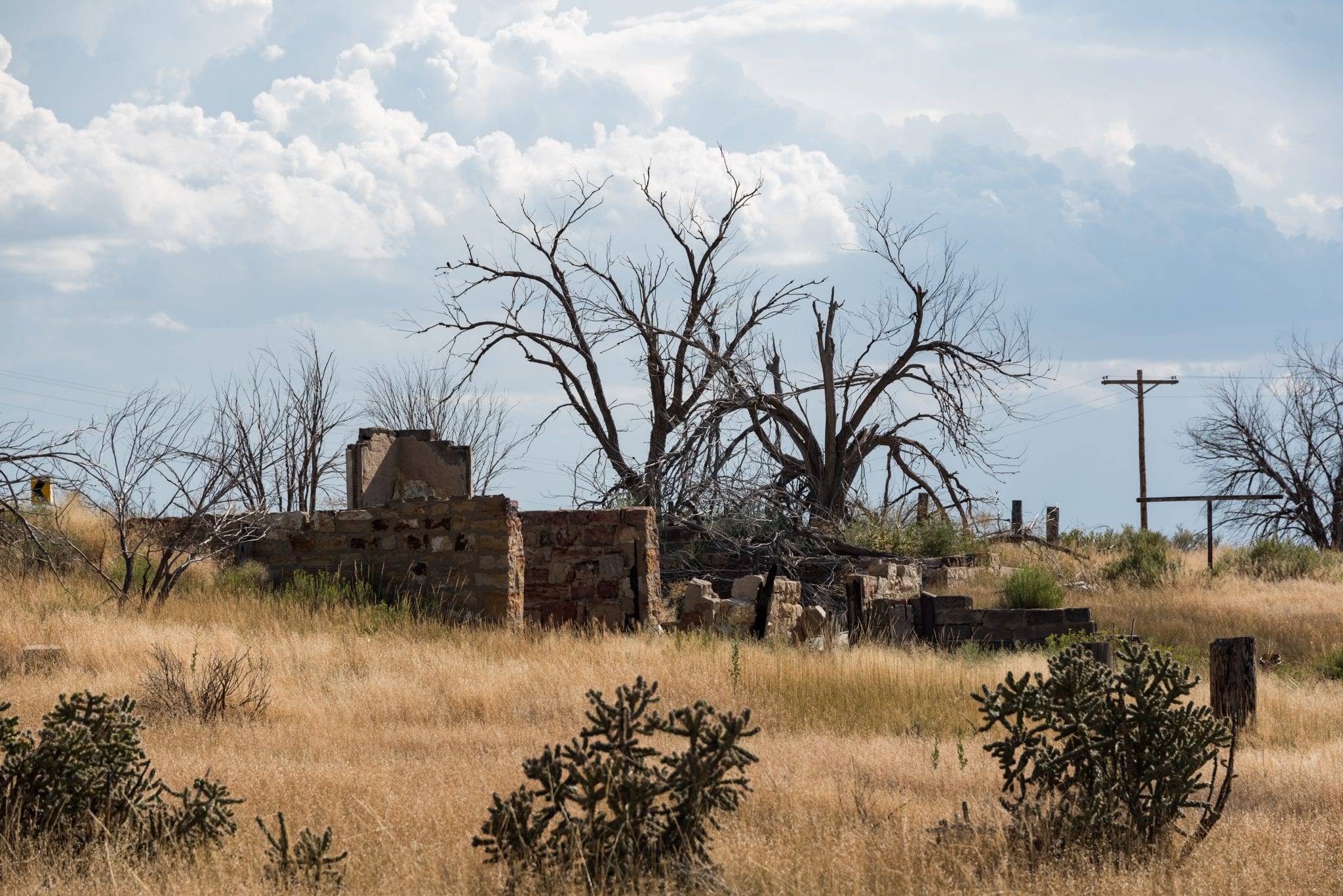 Named after a man, Mahlon D. Thatcher, who was known as the richest man in Colorado, the town of Thatcher held a record of 110 residents and several thriving businesses in the late 1800s. Thatcher, and many others, were part of the cattle barons who owned much of the land in the area.
Like a herd of cattle, everyone fled the harsh conditions and years of drought to greener pastures, and soon the town of Thatcher became a skeleton of what it once was, just like its neighbors. All that remains today is the Thatcher schoolhouse, which houses a few occupants, the old rodeo grounds next to the school, and crumbled brick buildings leaving a lot to the imagination.
Tyrone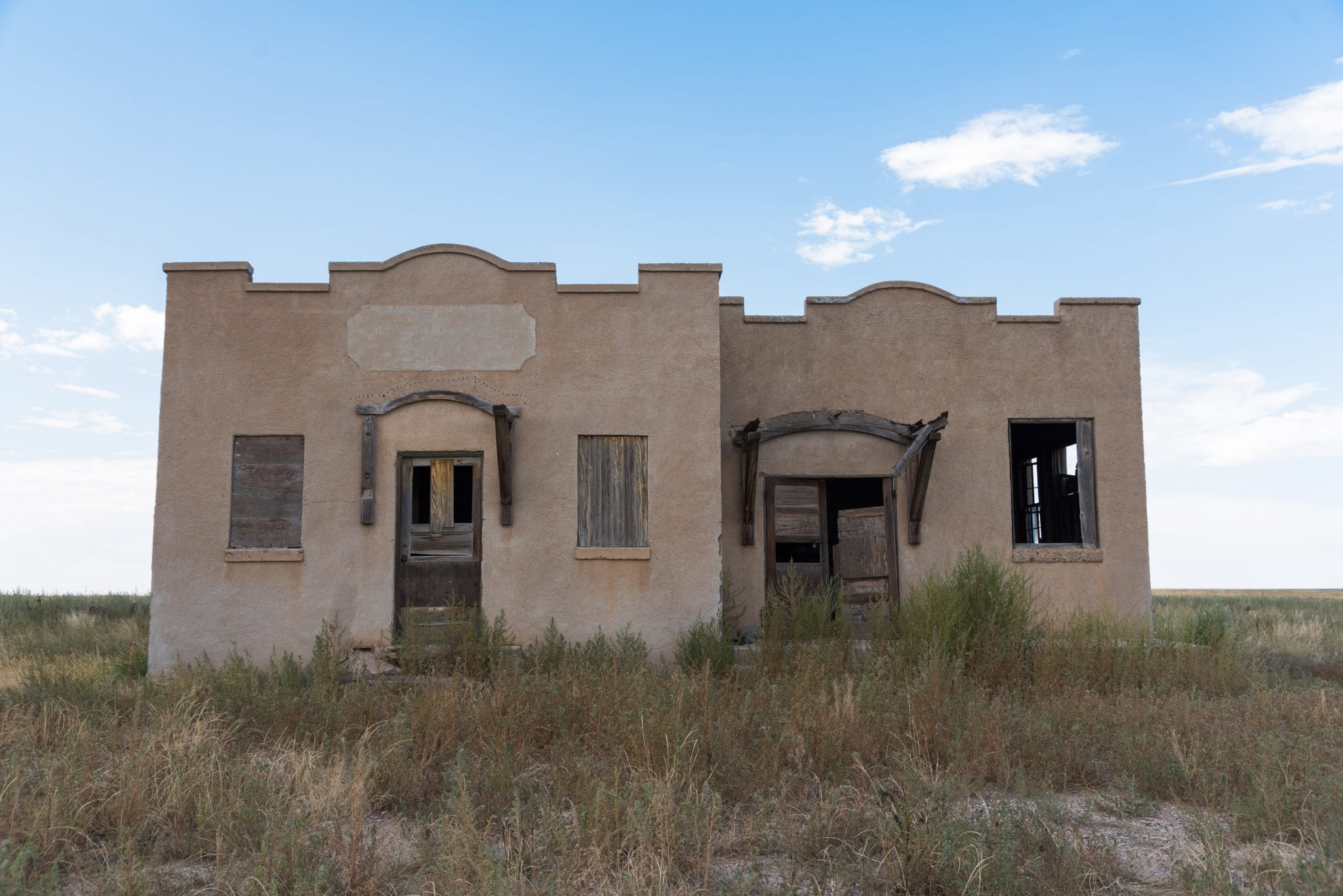 While not much is known about any of these deserted towns, there is even less that is known about Tyrone. A seemingly well in-tact schoolhouse remains, plus a few homes, and other than the established post office in 1929 and a lonely road sign announcing you're in Tyrone, not much else provides evidence of this town's existence.
Model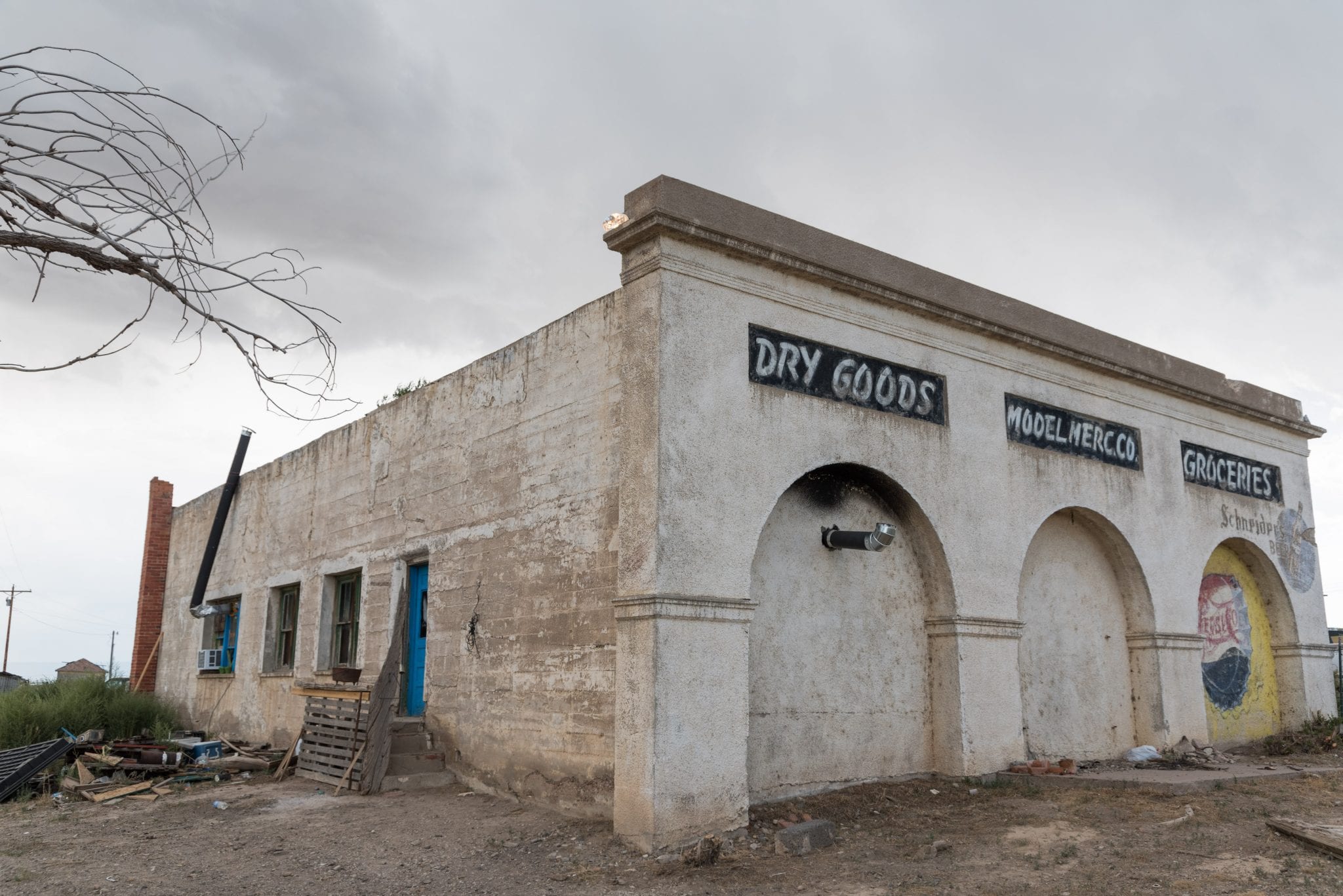 Set to be the "model" community in southeastern Colorado, Model was expected to be a daring new experiment in making the desolate plains a vibrant and bountiful destination. Established in 1913, Model remained in-tact for only a few years before crumbling by the time the U.S. entered WWII.
Branded by the old Model Mercantile that still barley stands, travelers can get a sense that this was at one time a small but thriving community. Abandoned homes scatter the area with remaining evidence that life was once lived here with rusted cars left to die, deteriorated mattresses flung about, and old clothesline posts still standing strong against the winds of the eastern plains.
What else to see in southeastern Colorado
While a visit to these places won't take up much of your time, Las Animas County offers other historical and notable landmarks that shed some more light on Colorado's past.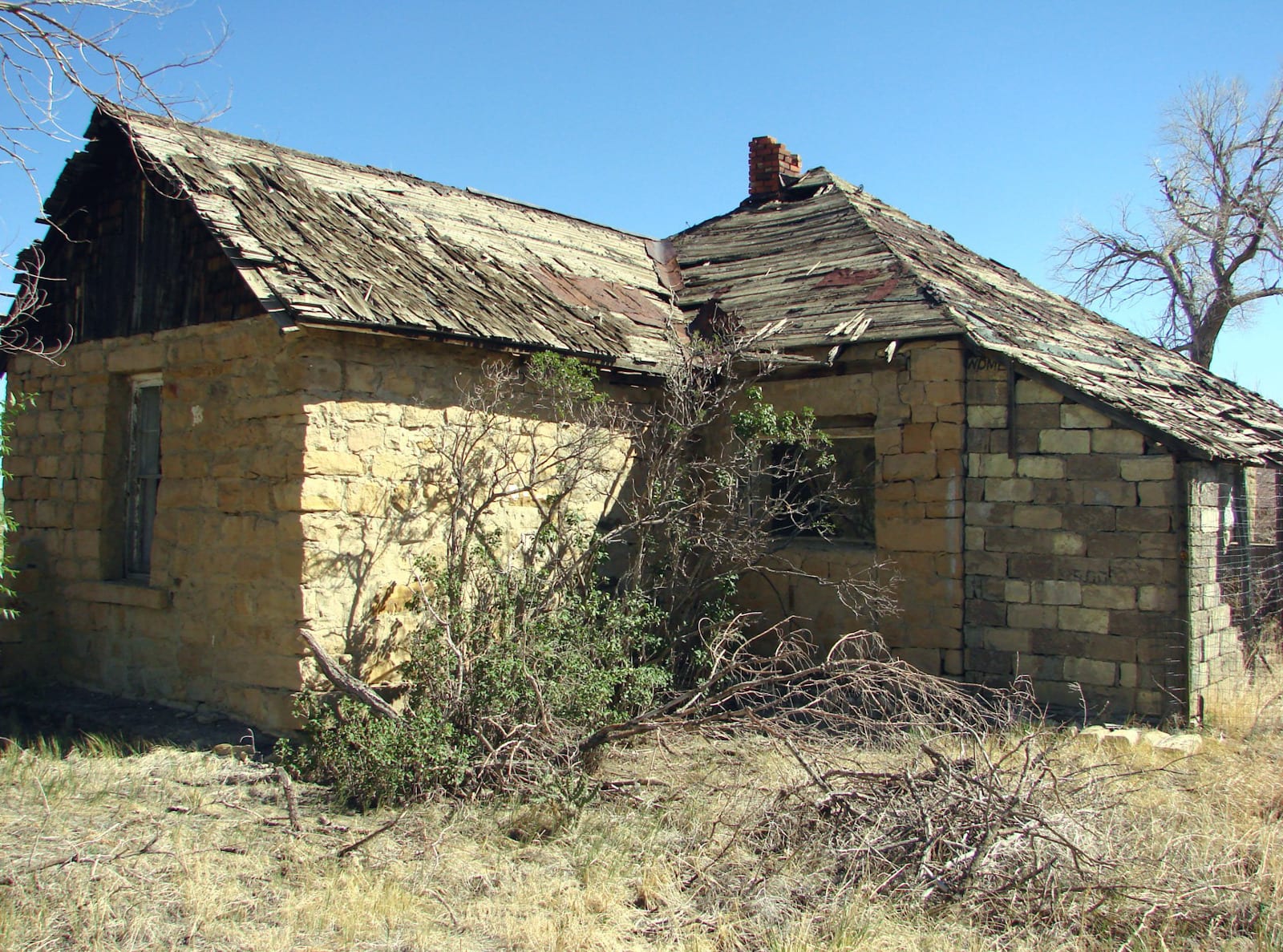 Ludlow Massacre Site
Declared a National Historic Landmark in 2009, the Ludlow Massacre Site was the site of a vicious battle between the Colorado National Guard and the striking coal miners. The massacre left 20 people dead and today there is a commemorative memorial honoring those who died.
Picketwire Canyon
As part of the Comanche National Grassland, Picketwire Canyon is the site of 150-million-year-old dinosaur tracks and remnants of the Santa Fe Trail. Its beautiful landscape hosts a variety of wildflowers in the spring, year-round birding, historic petroglyphs, and unexpected canyon views bring hikers, birdwatchers, and the curious to explore these ancient lands.
Bent's Old Fort National Historic Site
Known as the Castle of the Plains, Bent's Old Fort National Historic Site showcases a reconstructed 1840s adobe fur trading post. This well-known landmark was a major stopping point along the Mountain Branch of the Santa Fe Trail where, traders, trappers, Native American tribes, and travelers passing through were brought together in peace for the trade of goods. Visitors can now tour the historic site via wagon-wheel or on foot.
While it's not your thrilling Rocky Mountain road-trip, the drive along U.S. 350 is well worth the effort to uncover more of Colorado. Happy Trails!